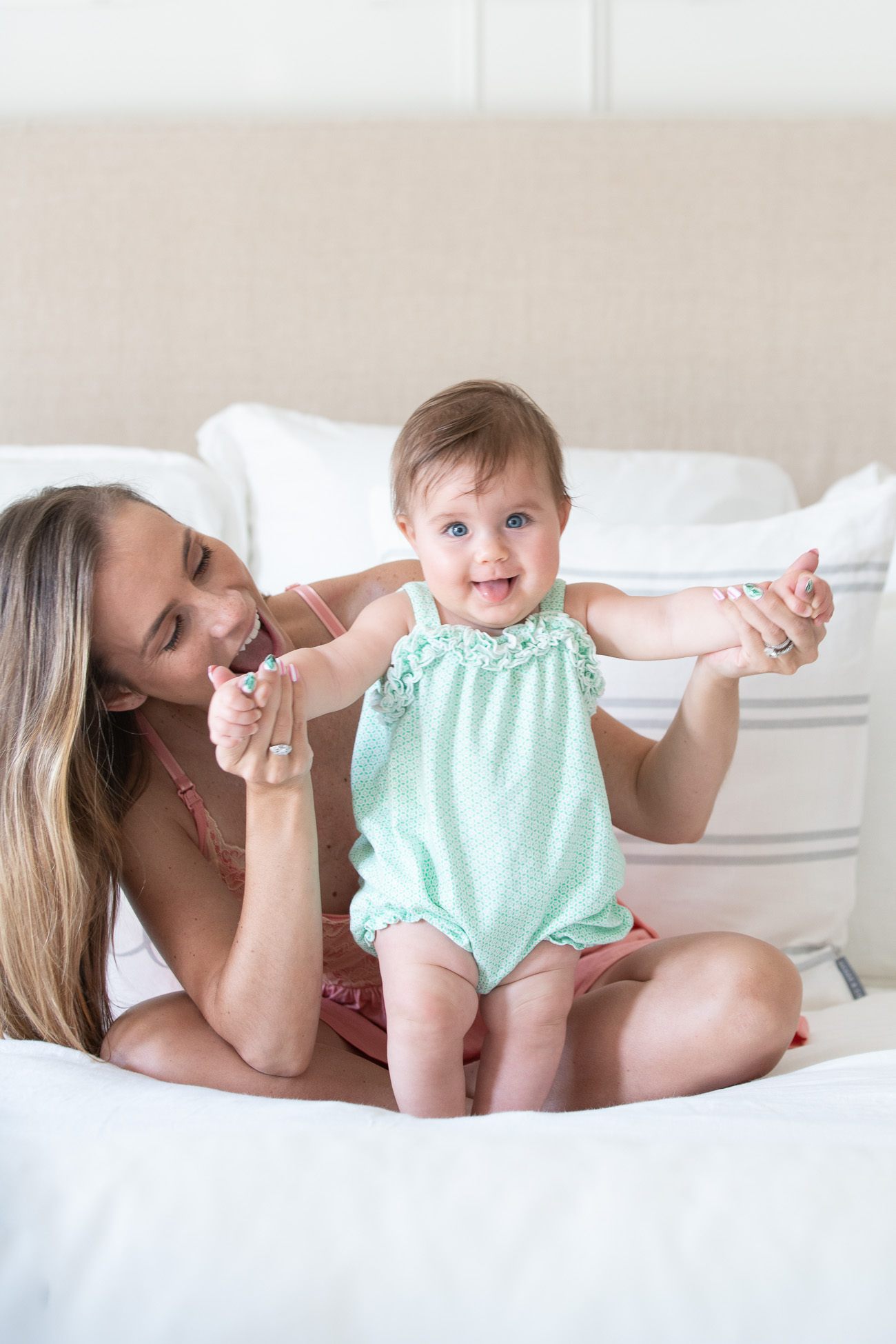 21 Things I Wish I'd Known About Breastfeeding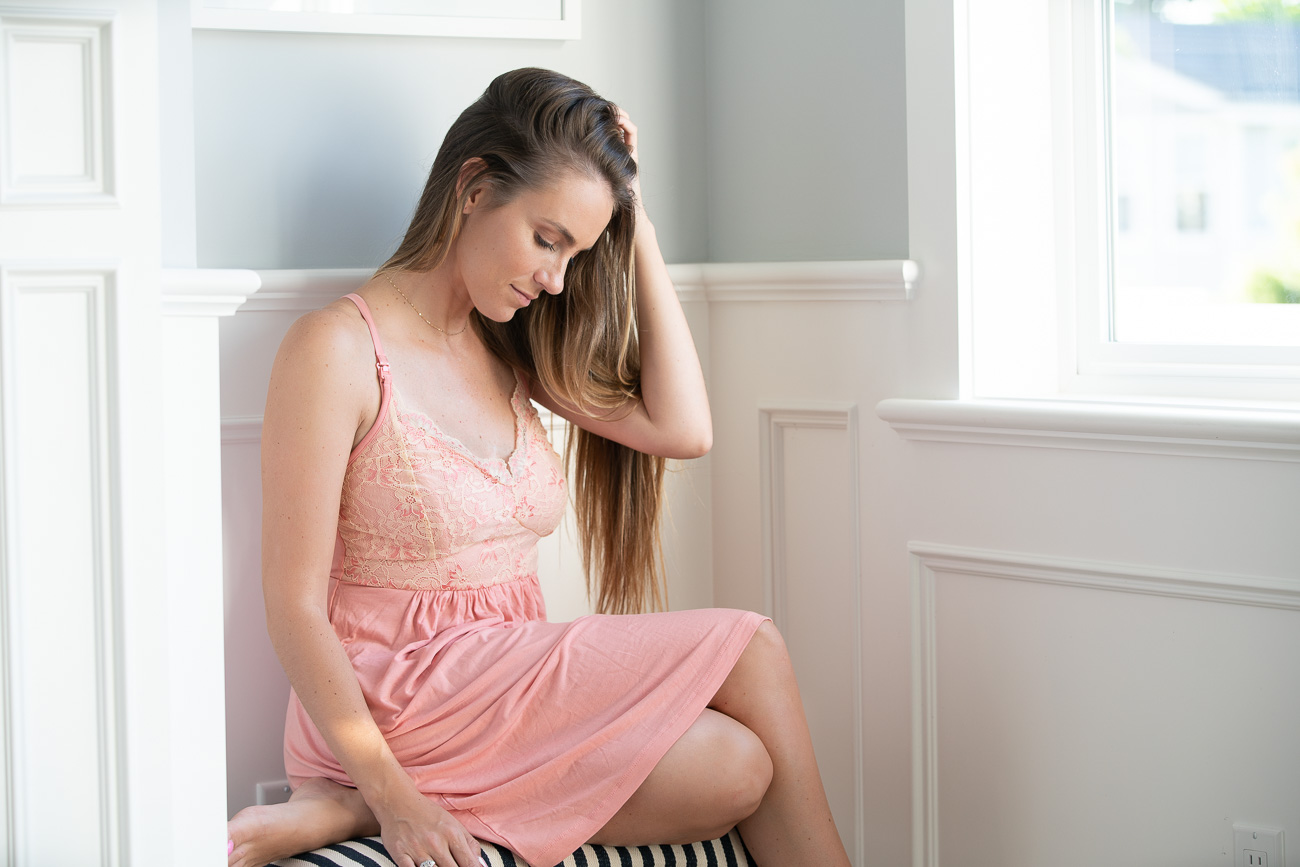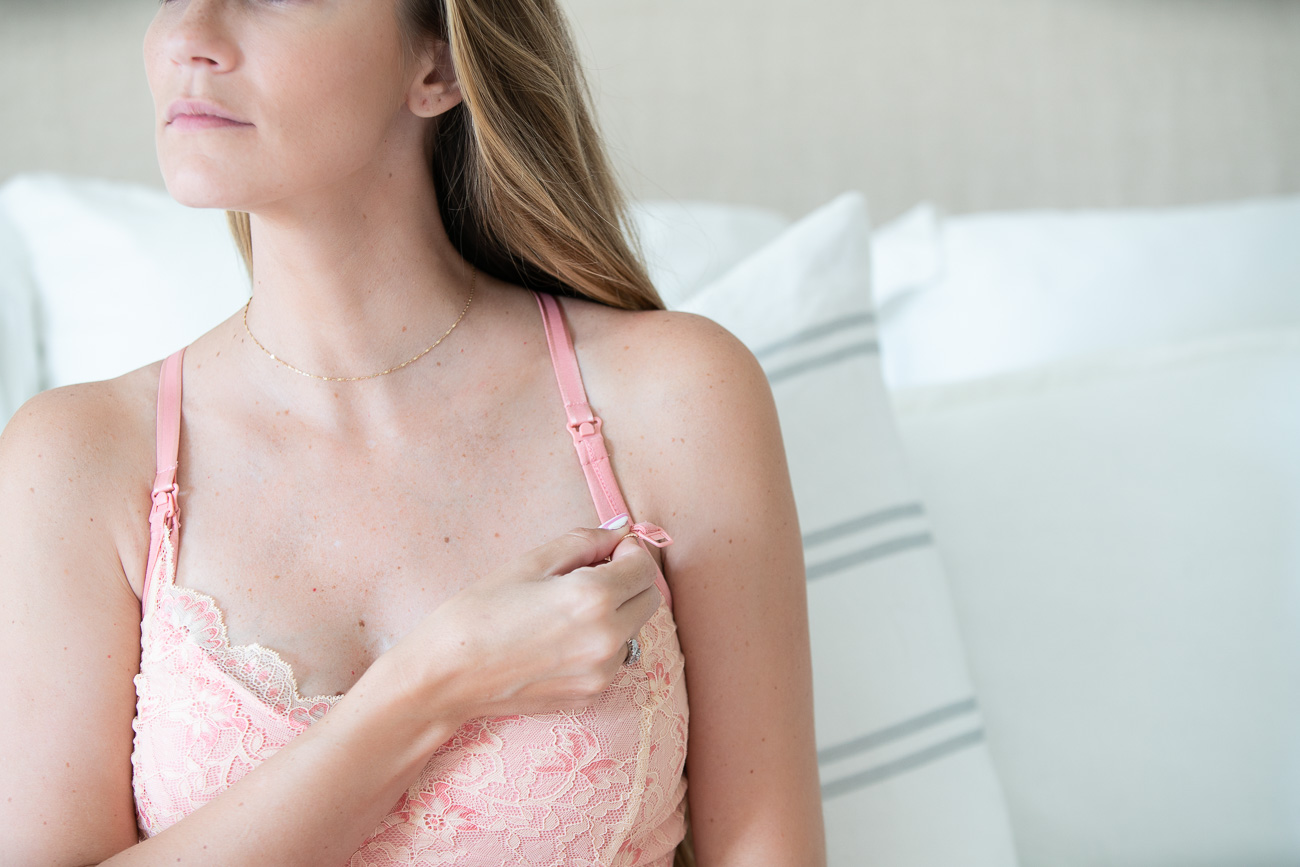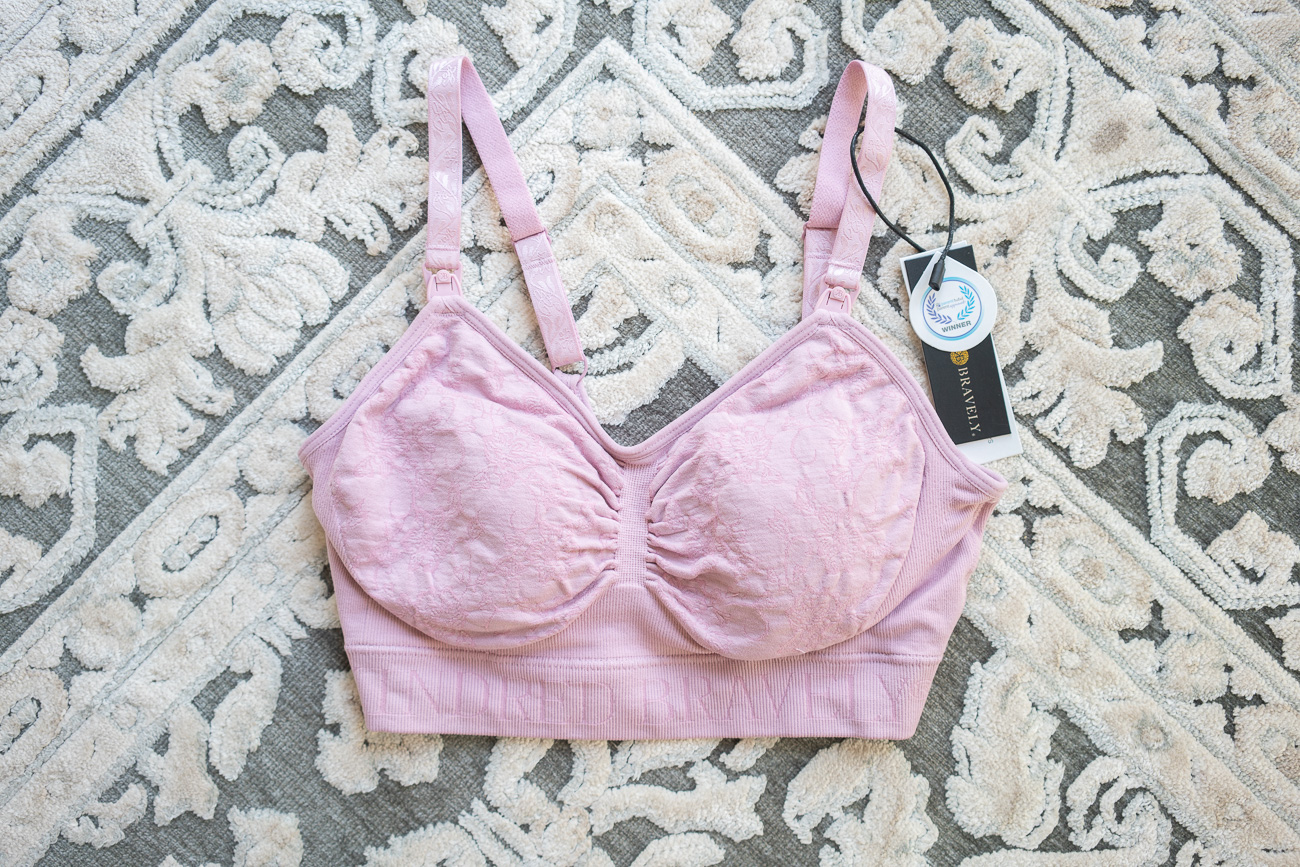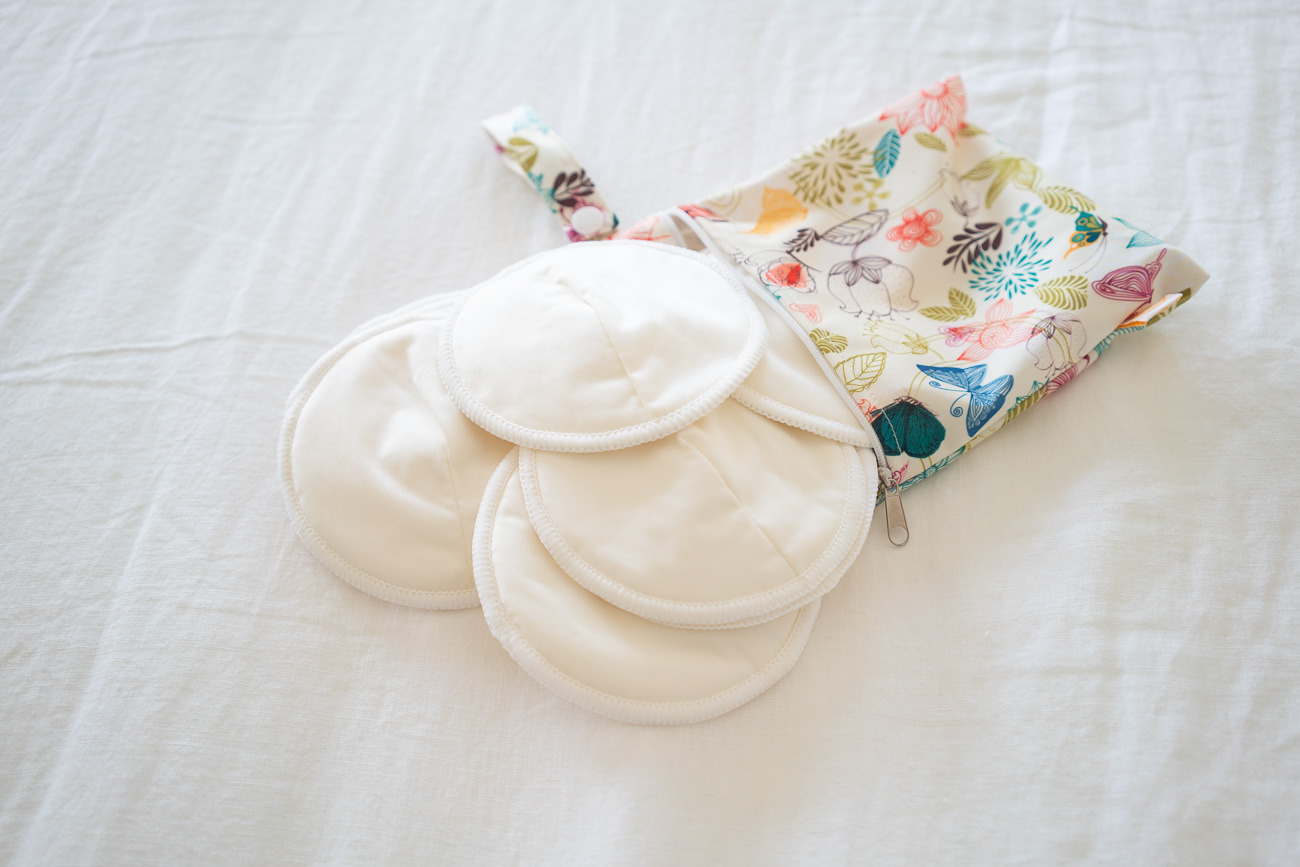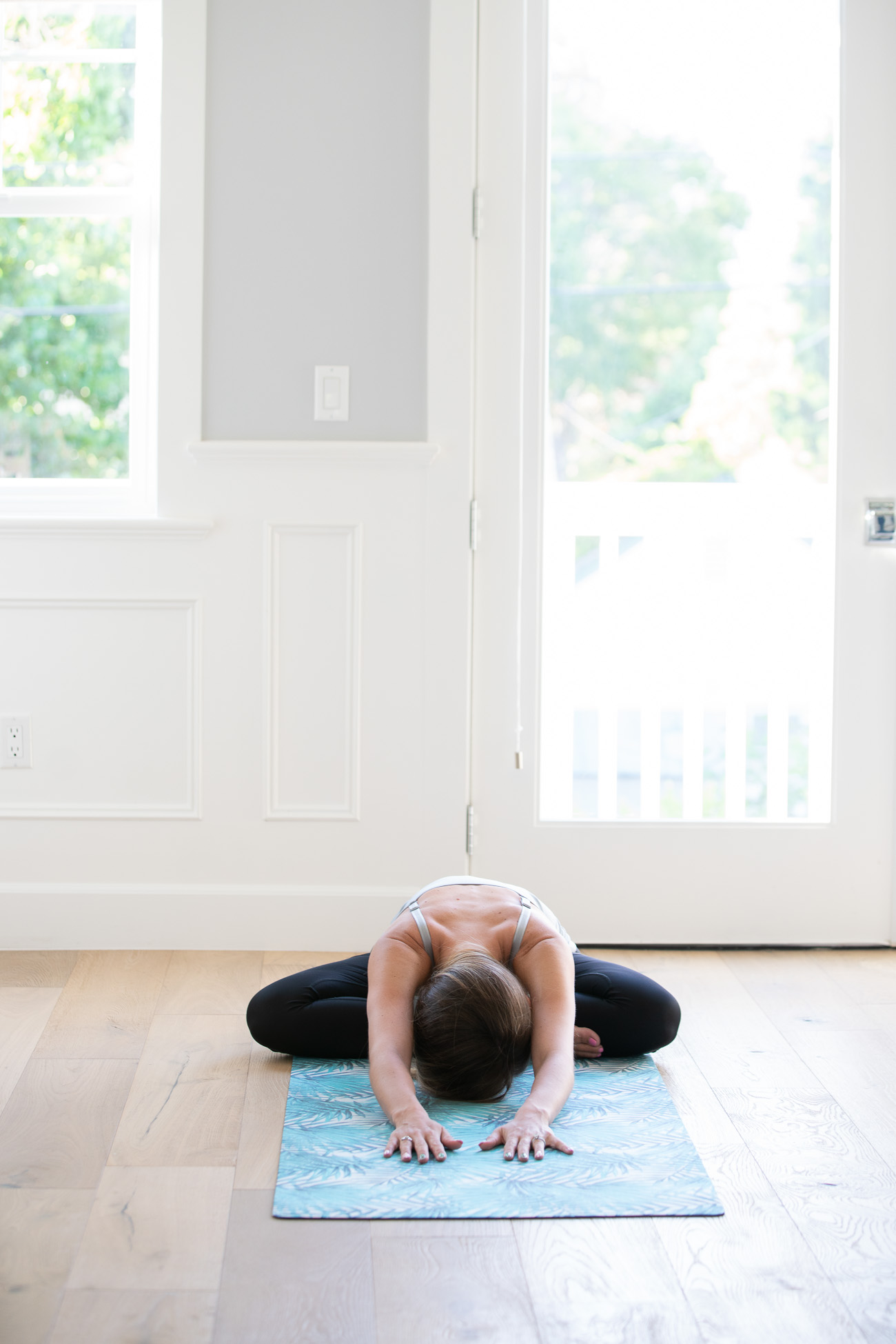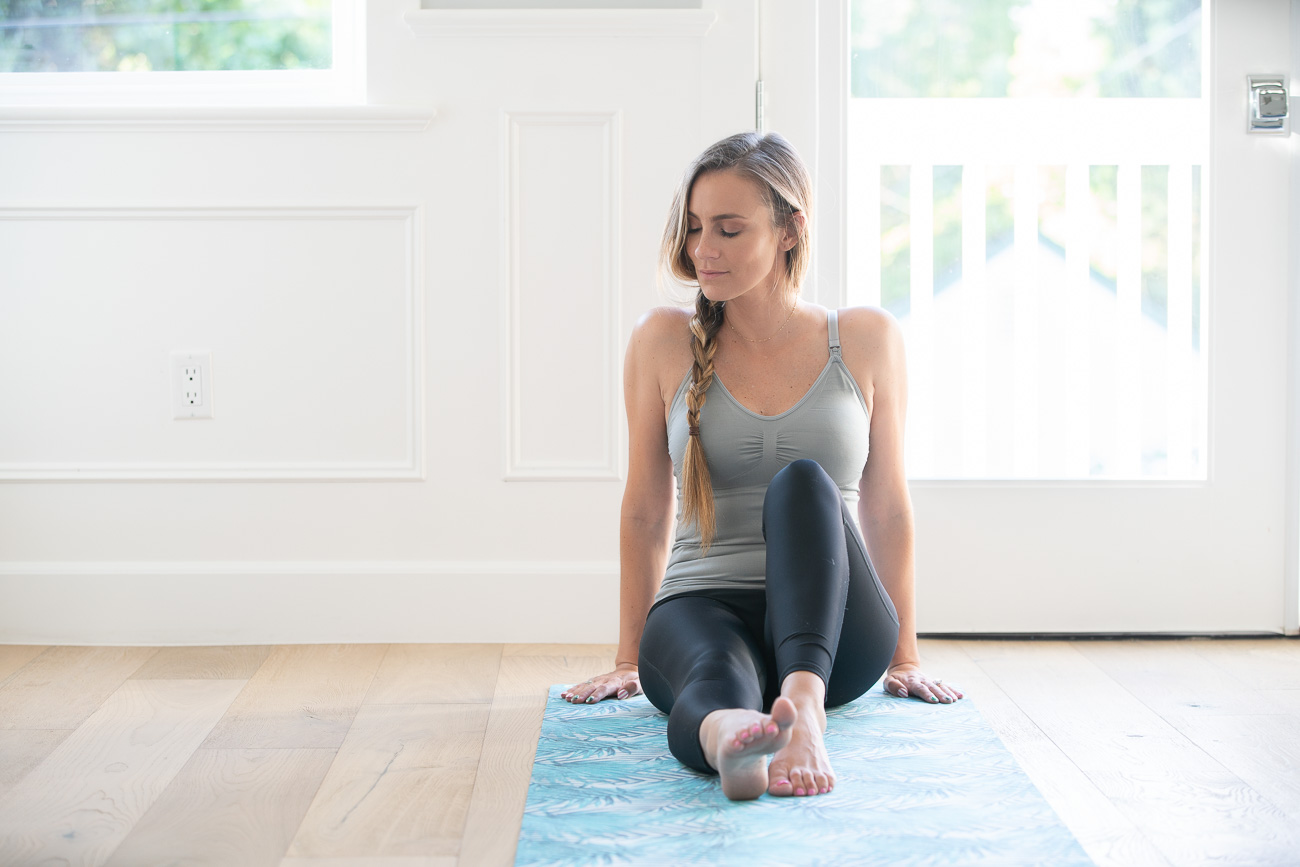 Kindred Bravely Lucille Nightgown  |  Kindred Bravely Sublime Nursing Bra  |  Kindred Bravely Sublime Nursing Tank  |  Kindred Bravely Bamboo Nursing Pads
---
If you listen to Hello Baby, then you know this week Matt and I covered our breastfeeding journey.  Because this was such a highly requested topic, I thought I'd write a post about all the things I wish I'd known before breastfeeding.  I just want to share all the things that surprised me about nursing for my mamas-to-be.
Don't miss this podcast episode, because you get to hear not only my account of the experience, but also a man's perspective on the topic.
21 Things I Wish I'd Known About Breastfeeding
Breastfeeding classes will come in handy.  I took a breastfeeding class that was a part of my childbirth course and we learned so much.  It was taught by a lactation consultant and she gave us so many tips and great real-life advice that came in handy these past few months.
It hurts.  Sure, I've heard women say that their nipples hurt.  Still, I didn't realize how raw my nipples would be those early days.
You'll bleed.  Maybe this doesn't happen to everyone, but by day two with our new bundle of joy, my poor nips were cracked and bleeding.  I only really bled that one day, thanks to my nurse giving me gel soothies.
The pain doesn't last forever.  Those first few days of pain are just that, only a few days.  Once your skin gets used to this new thing your body is doing, the pain dissipates.
Nipple cream didn't work for me.  I know that many mothers swear by lanolin cream, but I'm not one of those moms.  I tried multiple brands and found them all to be underwhelming.  Gel soothies to the rescue!  I stored mine in the refrigerator to keep them cold which was so soothing.
There are different positions.  We all know the cradle hold, but there are other ways to hold your baby while nursing that may be more comfortable for you.
Nursing-friendly clothes make life so much easier.  I was a naive pregnant girl who thought that nursing would be easy in regular tops.  Wrong.  When you're out in public, nursing-friendly tops make nursing while still being modest so much easier.  And those middle of the night feedings?  Such a nightmare if you're wearing a nightshirt that doesn't open easily.  I remember waking up to feed her on a chilly night and realizing that I had to take my nightgown off completely because there was no easy access.  So I sat there, nursing her and freezing my butt off, too tired to get up and look for a robe.  My Kindred Bravely nursing nightgown makes life so much easier.  I can easily nurse while still feeling pretty in this feminine, lacy gown.  It's perfect for summertime and the fabric is super soft.
Nursing bras are the only bra option.  I tried one time to go out in public with MacKenlee while wearing a regular bra.  That one time, I ended up completely topless in the backseat of my car nursing with baby blankets draped over the windows in a very public parking lot.  I knew my days of normal bras had come to a screeching halt until further notice.  I quickly realized that nursing bras are not only more convenient, but very comfortable.  This full coverage bra has soft cups, a seamless design and wears so nicely under tops.
Regular tops/bras vs. nursing tops/bras?  I honestly didn't know what the difference was until I went shopping for my first nursing bra and saw that the cups snapped on.  You can easily snap them down or up when nursing.  The snaps aren't bulky so there's no way to know that you're wearing a nursing bra under your clothes.
Nursing pads are necessary.  Even six months in, I'm still wearing pads around the clock.  You can use disposable or reusable, depending on what you prefer.  But you will definitely need them, especially in those first few months of breastfeeding.
A Boppy pillow will become your breast friend.  See what I did there?!  LOL.  No, but really, a nursing pillow is the easiest way to support your baby and give your arms and upper back a break.  My pillow was in my hospital bag and it's a must-pack in my opinion.  I still use it every feeding at home.
Use an app.  There are so many great apps out there for babies.  Finding the right app makes tracking things like nursing times and which side you last nursed on so much easier.
Your supply will fluctuate.  Some days I have way more milk than others.  At first, it would freak me out when I saw my supply drop on a given day.  Now I know that this is normal for me.  So many factors go into your breastmilk production.  For me, if I'm not drinking enough water or my calorie or carb intake is low, my supply drops.  Once I recognize what the problem is, I can fix it and my milk will be back normal usually the very next day.
There are things you can do to increase your milk supply.  There are plenty of natural supplements out there that will help boost your supply.  I prefer to increase my water intake and eat things like steel cut oats and lactation cookies.  These are my favorite lactation cookies, but stick with the salted caramel flavor, they're by far the best!
Build up your breastmilk supply.  I have a full supply of breastmilk in the freezer.  I've gotten into a good pumping routine to consistently keep breastmilk available for a bottle for bedtime.  I also always have a bottle on hand in case she gets hungry while I'm running an errand.
Pump after your first feeding of the day.  Your milk supply is at it's highest first thing in the morning, so try pumping immediately after your first nursing session to fully empty your breasts and have some extra milk.  Leave a comment below if you'd like me to write a blog post about all of my pumping tips and tricks.
Watch what you eat.  Not for your weight, but for baby.  Sometimes baby fussiness is from a food intolerance coming from mama's diet.  For my baby girl, when I eat curry, it really hurts her little belly.  I know a common intolerance is dairy, so keep track of what you eat on those days when baby is super irritable.
Cluster feeding is a real thing.  There will be times when your baby just wants to nurse constantly, welcome to the wonderful world of cluster feedings.  Cluster feeding is essentially when a newborn lumps several nursing sessions into a short amount of time.  Just know, this is just a phase and it won't last forever.
It's tough.  Listen, breastfeeding doesn't come natural to every woman.  There will be bumps along the way, but if you stick with it, you will be so glad you did.  Of course, there are women that can't breastfeed, and that's OK!  They are no less of a good mom than one who can or chooses to breastfeed.  Whichever category you fall into, just know that a fed baby is best.
There is no magic number.  I'm six months in, and I intend to continue breastfeeding until either baby girl or I decide it's time to stop.  I have friends who have nursed for two years and friends who nursed for two weeks.  Every baby is different.  Every mother is different.  And every situation is different.  Don't feel pressured to pick a cut-off date, instead, just enjoy the season that you're in.
Your period may come back.  Again with the naiveté…  I thought that as long as I was breastfeeding, I wouldn't have a period.  WRONG.  Baby girl has been sleeping through the night since she was 6 weeks old, so I pump in the evenings and at my bedtime to empty my breasts.  Once solids were introduced, my period came back, even though she was still nursing regularly throughout the day.  Talk about disappointment.  Some of my girlfriends started theirs way earlier than I did, and others went much longer without it.  Hopefully you'll fall into that second category.  I think it's really unfair to be lactating AND have your stupid period, lol.
If you're a pregnant mama, I really encourage you to give breastfeeding a try.  I have found it to be an incredible bonding experience and I wouldn't trade those sweet moments for the world.
Mamas, what do you wish you'd known before breastfeeding?  Leave a comment below and let me know!
Thank you to Kindred Bravely for partnering with me to create this post.  Use code LANTER20 at checkout to save 20% off your purchase from KindredBravely.com!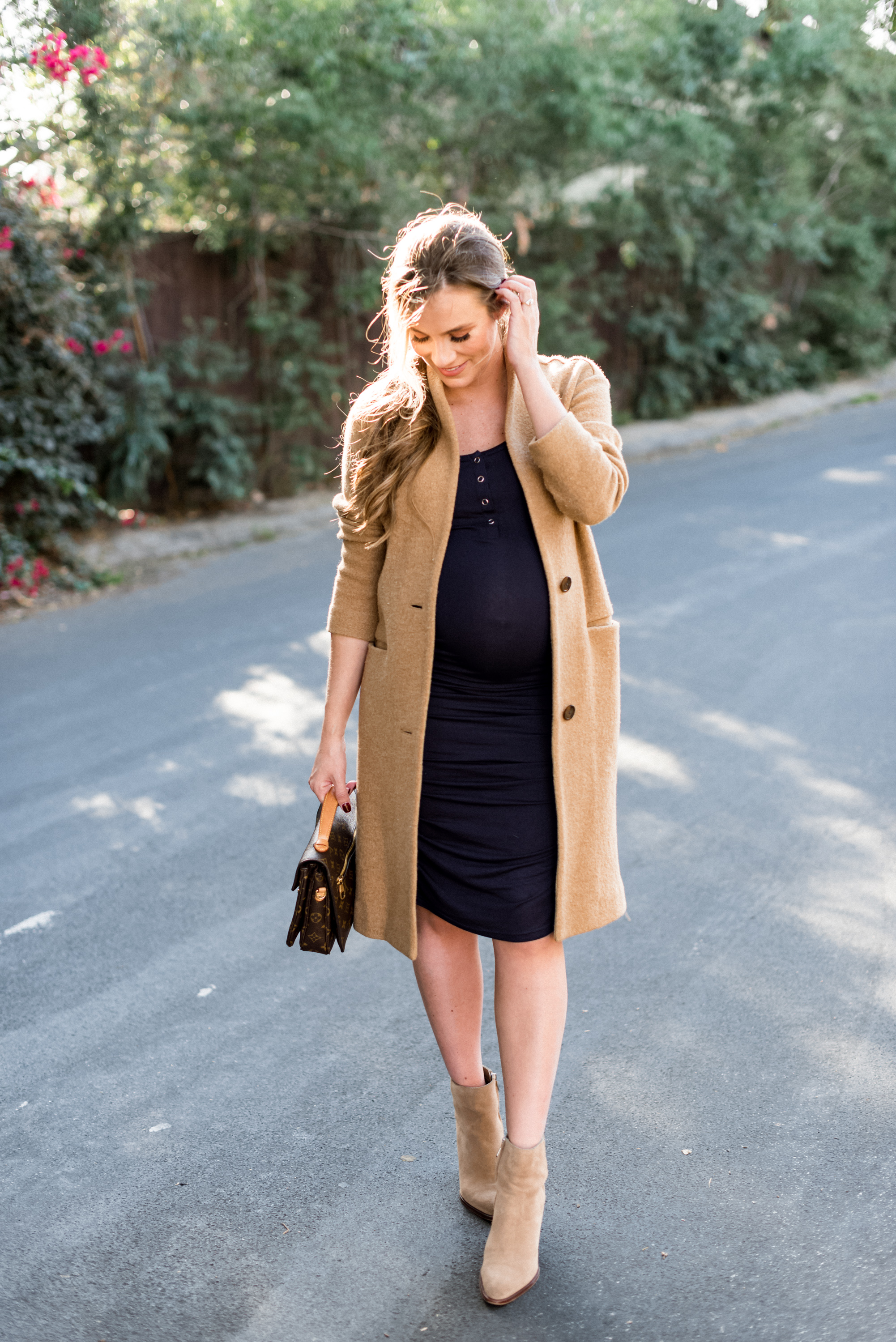 9 Reasons You'll Miss Being Pregnant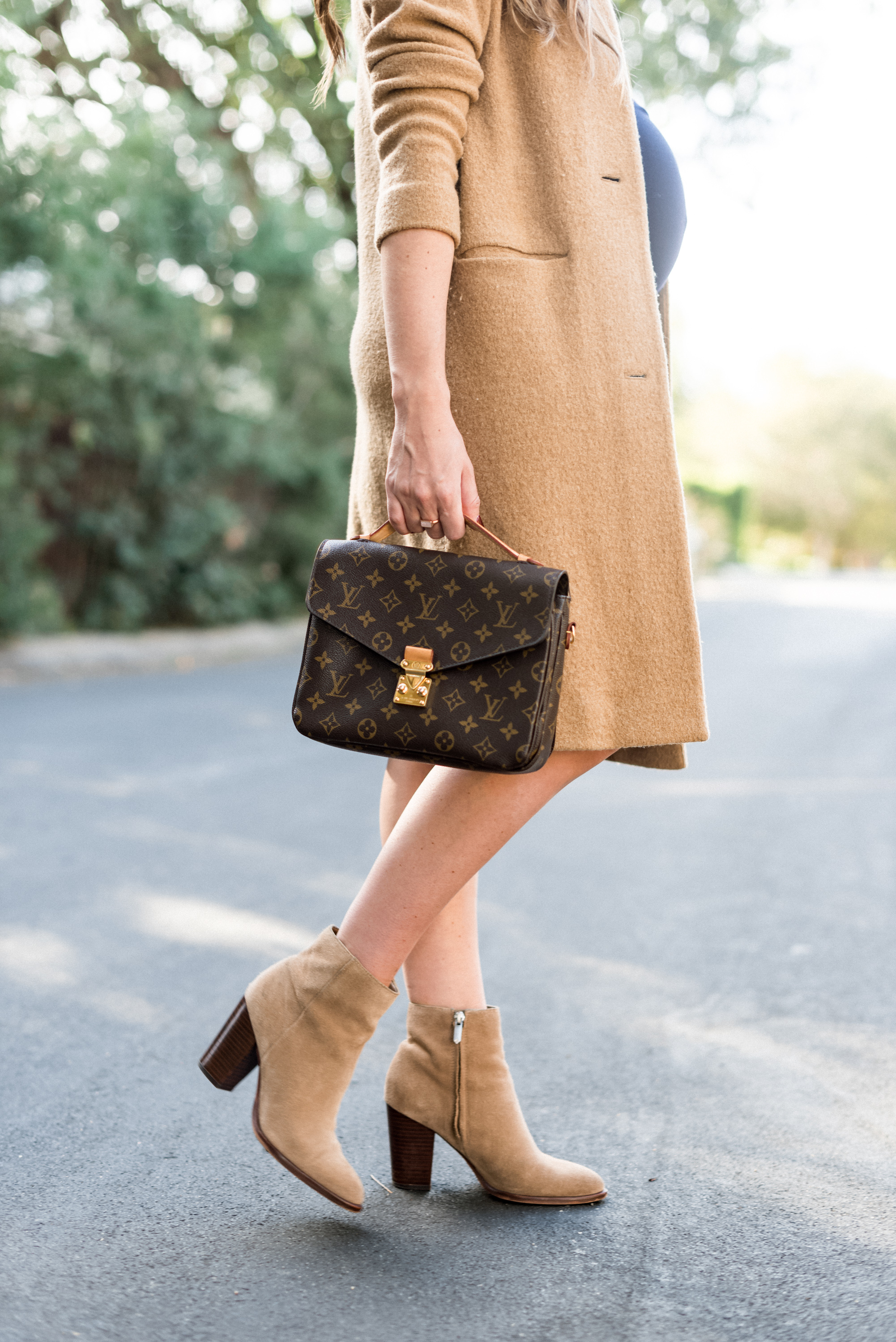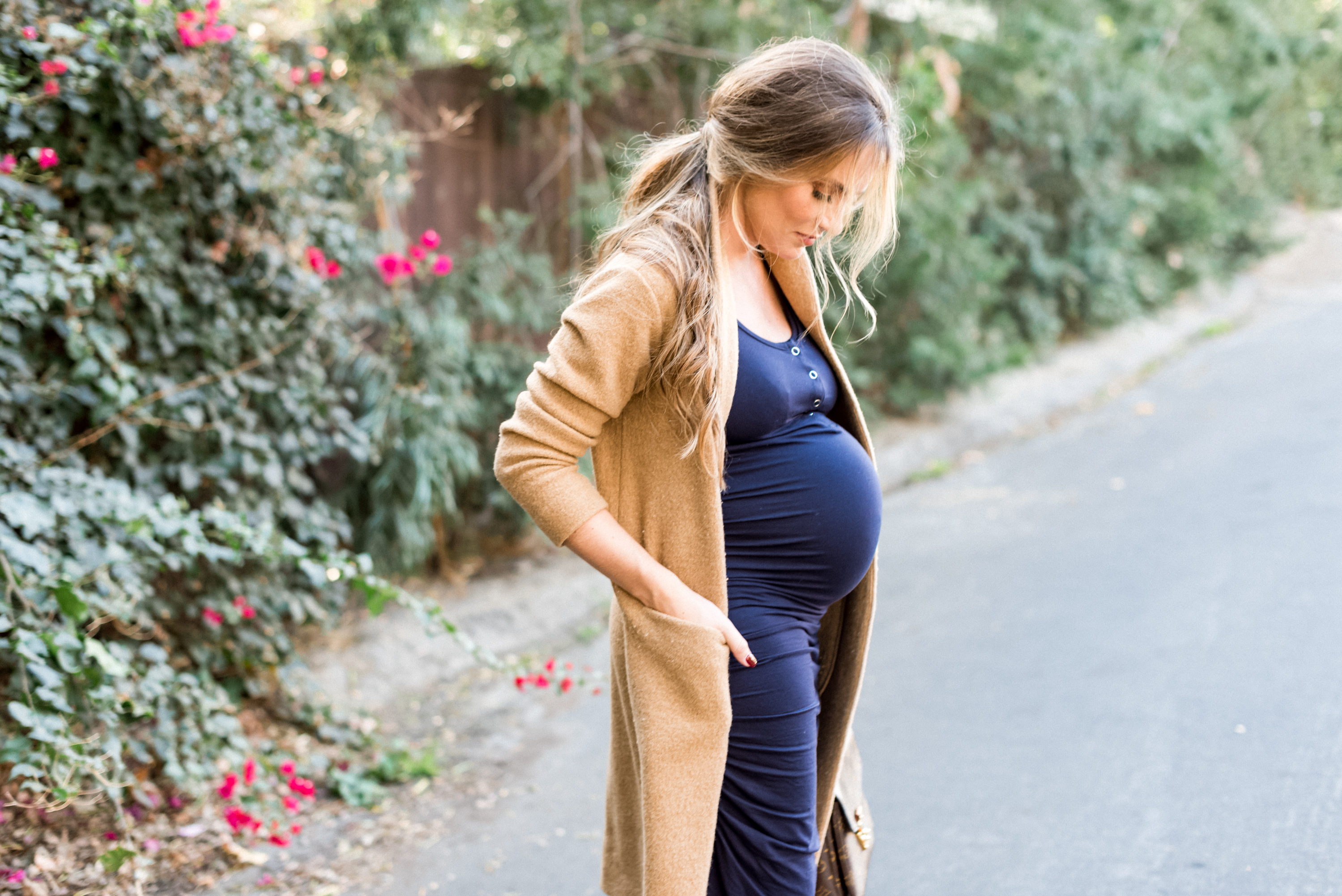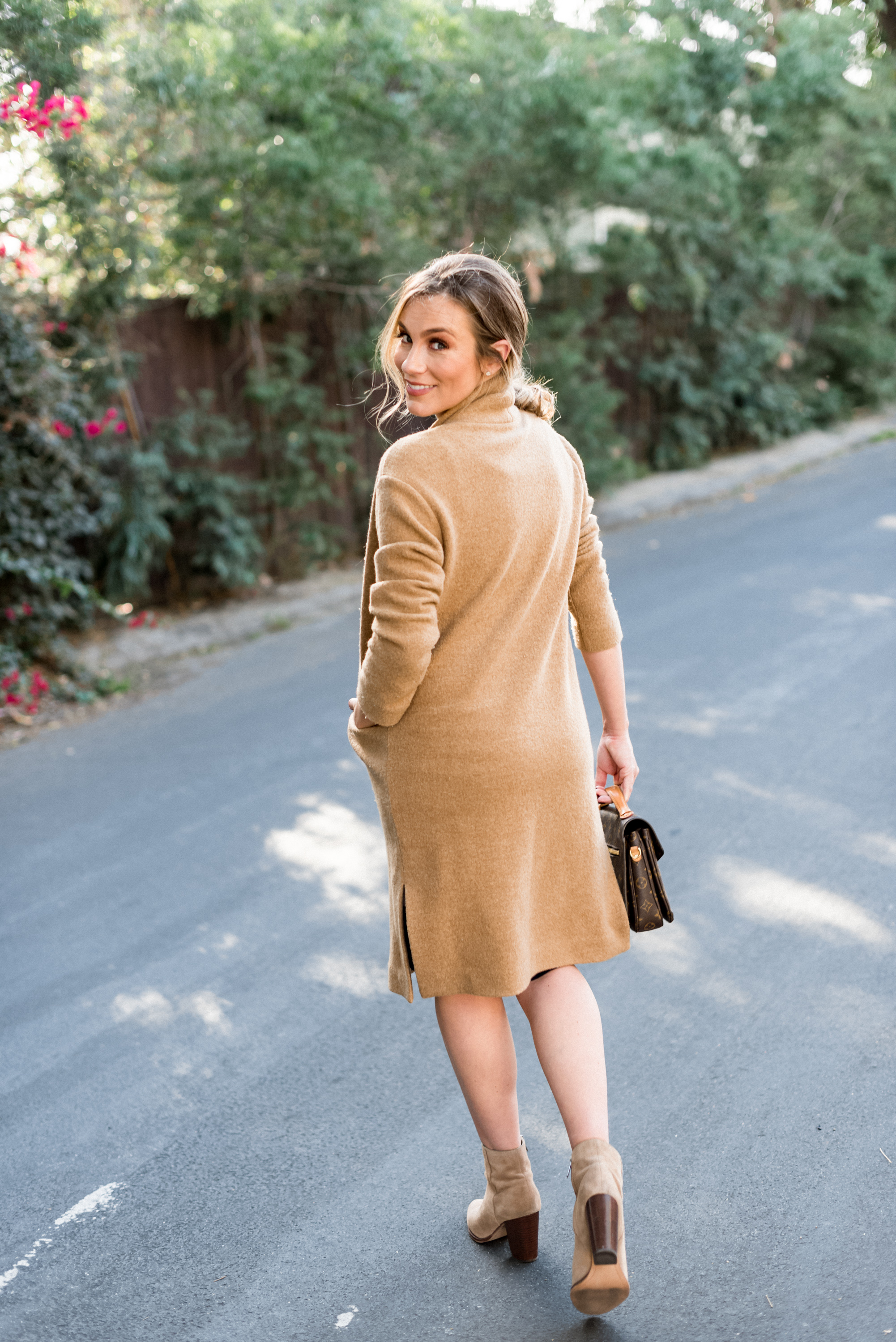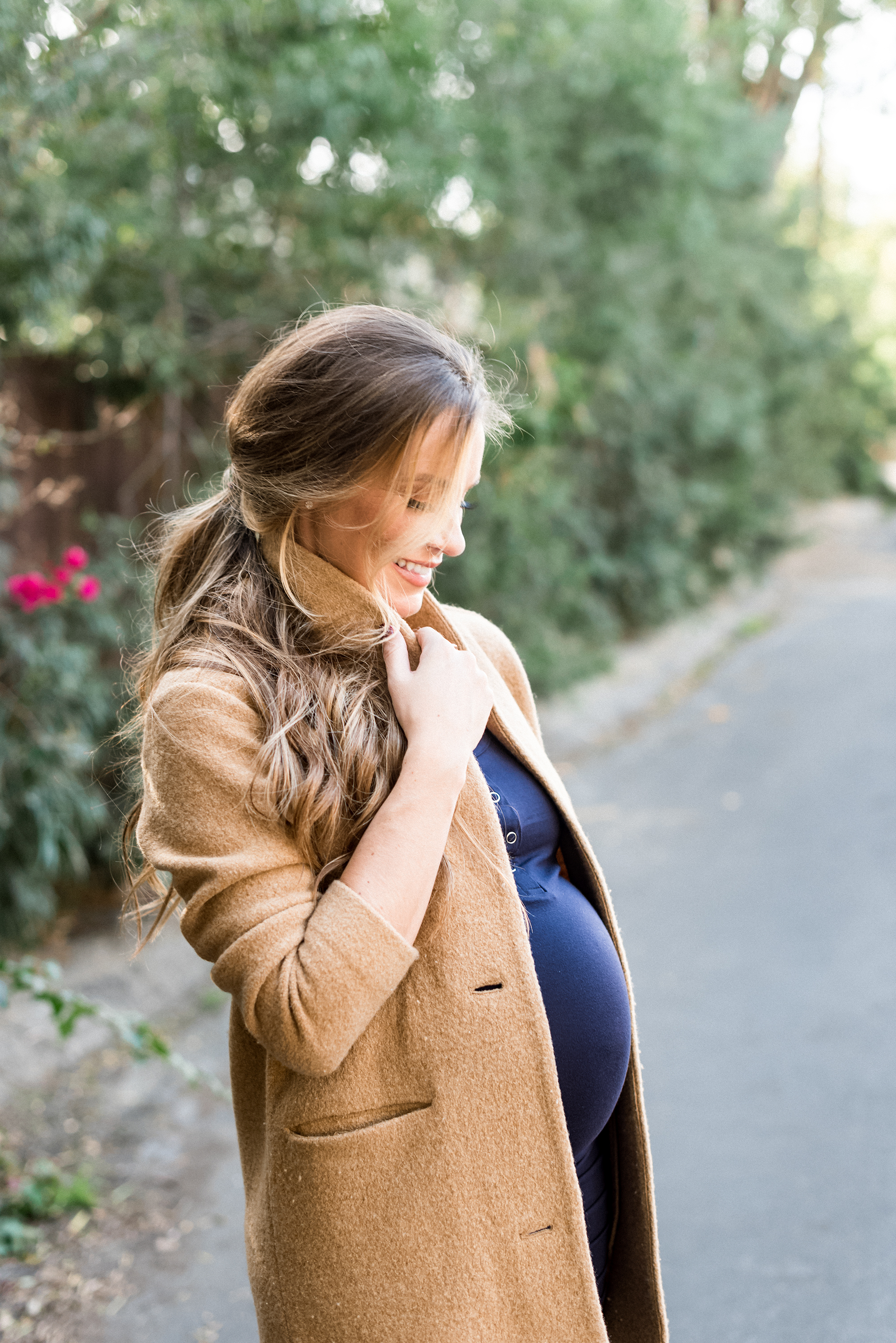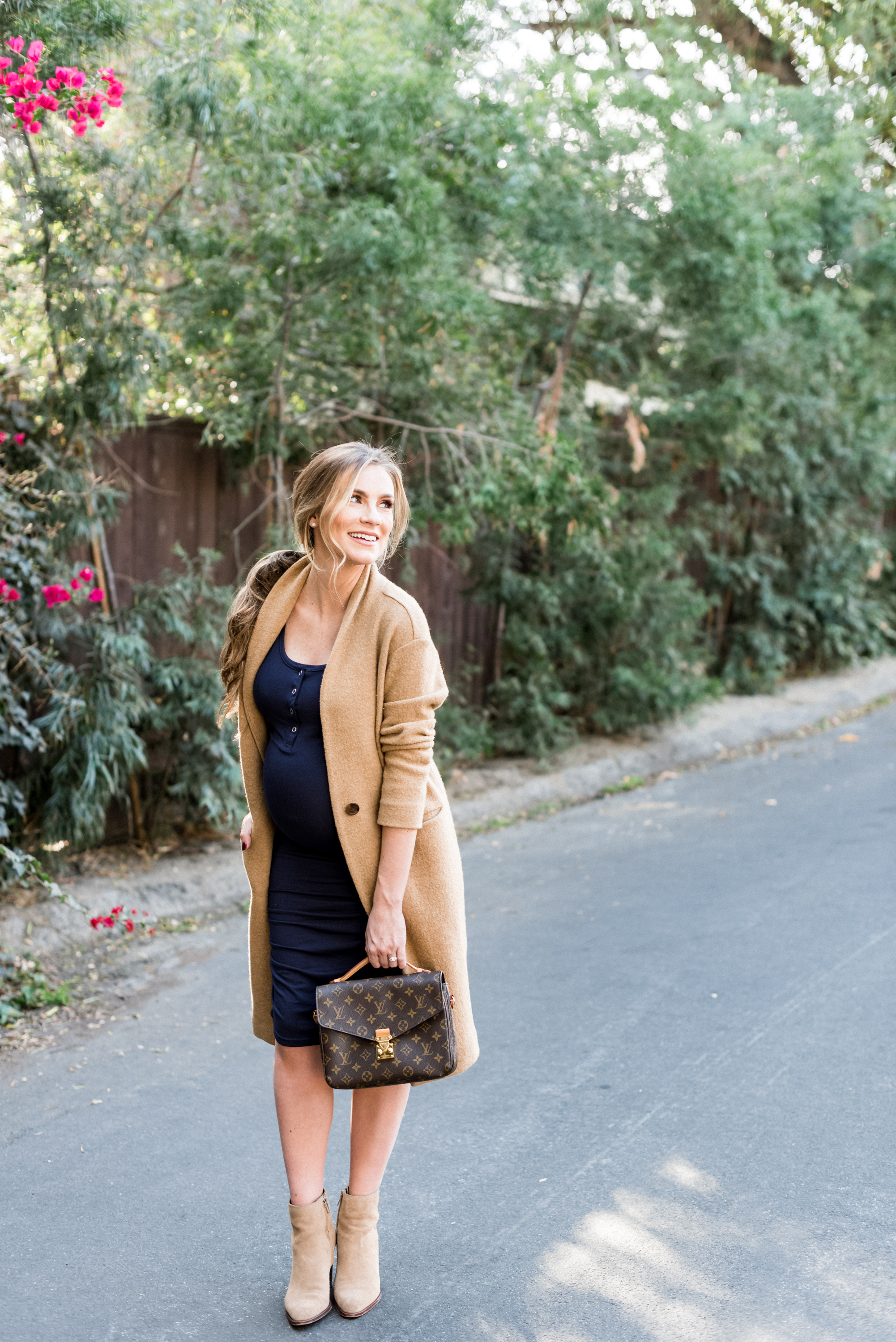 NOM Dress | Wilfred Jacket | Sam Edelman Boots | Louis Vuitton Pochette Metis
Based on the comments and DMs I receive, I have quite a few expecting mamas following me.  A lot of you have probably found me through Hello Bump/Hello Baby and I love that you're sharing your pregnancy journeys with me.  This next chapter of your life is guaranteed to be the most wonderful, exciting time and I'm so excited for each of you!
Maybe you're already a mama and you're reading this to reminisce?  Perhaps you're nowhere near ready to start a family?  Wherever you are in the motherhood process, this is just a fun read.
If you asked Matt, I've said I missed being pregnant about a million times since having MacKenlee.  I LOVE having her here, but I also loved being pregnant.  The day we came home from the hospital I cried, actually I SOBBED, because I was no longer pregnant.  I was thrilled to have my sweet baby in my arms, but I already missed having her in my belly.
Whether you've hated your pregnancy or loved every minute, there's bound to be a few things you'll miss about this precious time in your life.  I wanted to name a few today for those mamas who are counting down till their D-Day (due date).
Photos by Kara Coleen Photography.
---
9 Reasons You'll Miss Being Pregnant
Feeling Baby Move & Kick.  This will forever be the #1 thing I miss.  I loved having her tucked in my belly and feeling her flutter around.  It's something special no one else on earth gets to feel but you.  I believe it's the beginning of the special bond between mama and baby.
Hiccups.  My kid to this day gets hiccups more than anyone I know, but in utero, she had them at least twice a day.  Those rhythmic bubbles in my belly let me know she was alright every time I felt them.
No periods.  Not having a period is just about the best thing in the world.  Can I get an amen?!
No need to count calories…  Or weight watcher points or carbs or whatever the heck diet you're on.
People are nicer to you.  When you're knocked up, strangers smile at you, carry things for you, open doors, you name it.  They're just plain nicer to you.  That rule still applies when you're in public with baby (for the most part).  But no baby and no bump?  Nah, no one cares.
You get to kick back and relax.  When you're pregnant with baby #1, your hubby, family and friends want to do everything for you.  You get to prop up your swollen ankles and tell everyone else what to do.
Naps.  I should actually say, uninterrupted naps.  Sleep is required during pregnancy, especially during the first trimester.
The glow.  I never looked at myself and thought, "Wow, I'm glowing!"  But other people told me I did, and let's be honest, compliments are always nice.
Alone time.  If you're breastfeeding, then there's not much your husband can do in those early days other than diaper changes, because freshies just want to nurse all. the. livelong. day.
Leave a comment below with what you miss most/what you think you'll miss the most about pregnancy.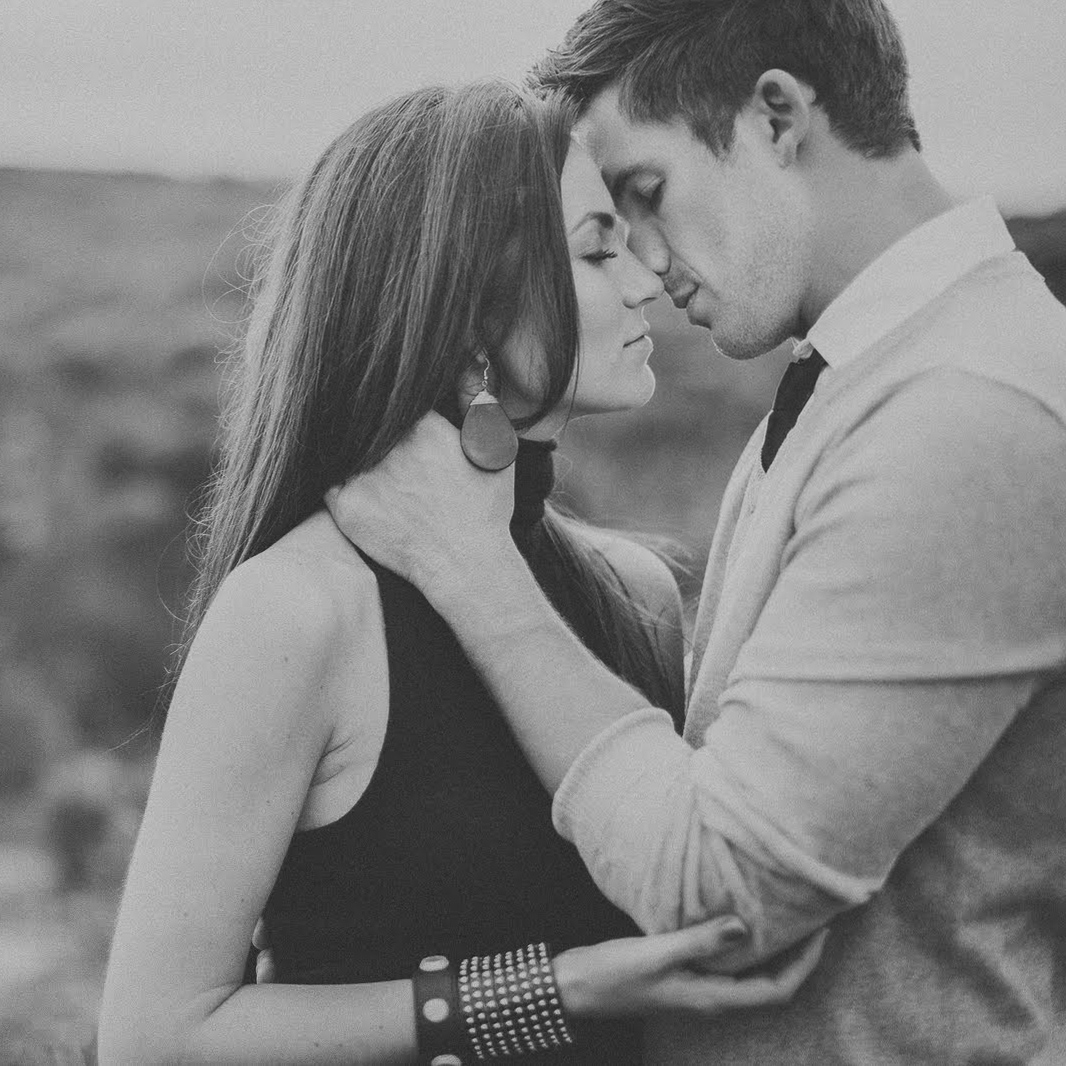 Five Lessons From The First Five Years Of Marriage
Five years.  Two words that don't even seem possible to me.  It's as if I blinked and here we are.  Our first five years have brought us: [one] incredibly happy marriage, [two] different homes in LA, [three] people now in our sweet little family (well actually four including Soka), [four] the places we've lived outside of LA and [five] years we've been working together on Hello Gorgeous.  That's a lot of good stuff.
Last year, I shared 4 lessons I've learned from 4 years of marriage and all of those points still ring true.  My biggest life lessons have all come from my marriage.  Here are some biggies that come to mind as I reflect on these past five wonderful years…
---
Marriage ain't for the faint of heart.  The Merriam-Webster definition of "Faint Of Heart": lacking the courage to face something difficult…  Marriage will be difficult at times, that's a guarantee.  Chances are, you won't even make it through the honeymoon without at least one small disagreement.  I'm not being Debbie Downer here, I'm being 100% realistic.  That's life.  You're throwing two very different people from two different families and two different upbringings into not only a home together but everyday life together.  You are absolutely going to have disagreements.  If you didn't, there would be more things to worry about, because it sounds like there's a lack of communication happening.
Date nights are a requirement.  Pre-babies, post-babies, no babies…  Wherever you stand on the subject of kids doesn't matter, date nights need to be a priority.  Why does it matter if you don't have kids?  Because life. is. BUSY.  Jobs, church, family, friends, responsibilities and a plethora of other things will suck the ever-living life out of you both, if you let it.  When you choose marriage, you choose your spouse first.  That means your husband comes before everyone and everything, other than God.  That's a tall order for a busybody like me, but at the end of every day, I know that Matt is my top priority on this earth.  Regular alone time outside of our house together is what recharges us and helps us to reconnect with each other as Matt and Ang, not Mama and Daddy.  Check out this post for some fun date ideas.
Forgiveness is the secret sauce.  Behind every great marriage, there's two people who are really great at forgiving each other.  Not only forgiving each other, but also really good at asking each other for forgiveness.  The Bible talks about the importance of reconciling, but I find asking for forgiveness does more than just restore the relationship.  I think that one simple act requires you to swallow your pride and show your cards, admitting you were wrong for your words, actions and also for their hurt.  Those four little words humble you in front of your spouse, leaving little room for anything other than a yes or no answer.
The act of touching is more important than you know.  Sex is the glue that holds a marriage together.  But when I say touching, I don't just mean in a sexual way.  Physical contact throughout the day acts as a gauge to check the status of your relationship.  Hugs, hand holding, back tickles, cuddles and even just a simple foot touch in bed are all non-verbal ways to show your spouse that you're in this thing together.  Contact with each other communicates love, commitment and so much more, especially in those moments when words can't express what's on your heart.
Remember that life is lived in the little moments.  It's easy to get lost in the big moments of life- the proposal, the wedding, buying a house, having a baby…  These big moments are naturally exciting, but that's not when real life happens.  Real life happens in the quiet mornings having coffee in bed together. Connection happens when you hold hands and say a prayer over a meal or a decision that's plaguing you both.  Passion happens when you lock eyes with your man across a room full of people and feel butterflies because you know you get to go home with him.  Love happens when you burn dinner for the 100th time and your hubby happily eats it with a smile on his face, because he's thankful to have a wife who cares enough to cook for him.  Happiness happens in the piles of dirty laundry, sink full of dirty dishes and floors that need swept, because you see it and realize that you live a happy life together within those walls.
I've loved every moment of every day being Mrs. Matt Lanter.  My prayer for each and every one of you sweet girls reading this post is that you too find your happily ever after.  Don't lose hope.  Don't give up.  Your Mr. Right is just around the corner.