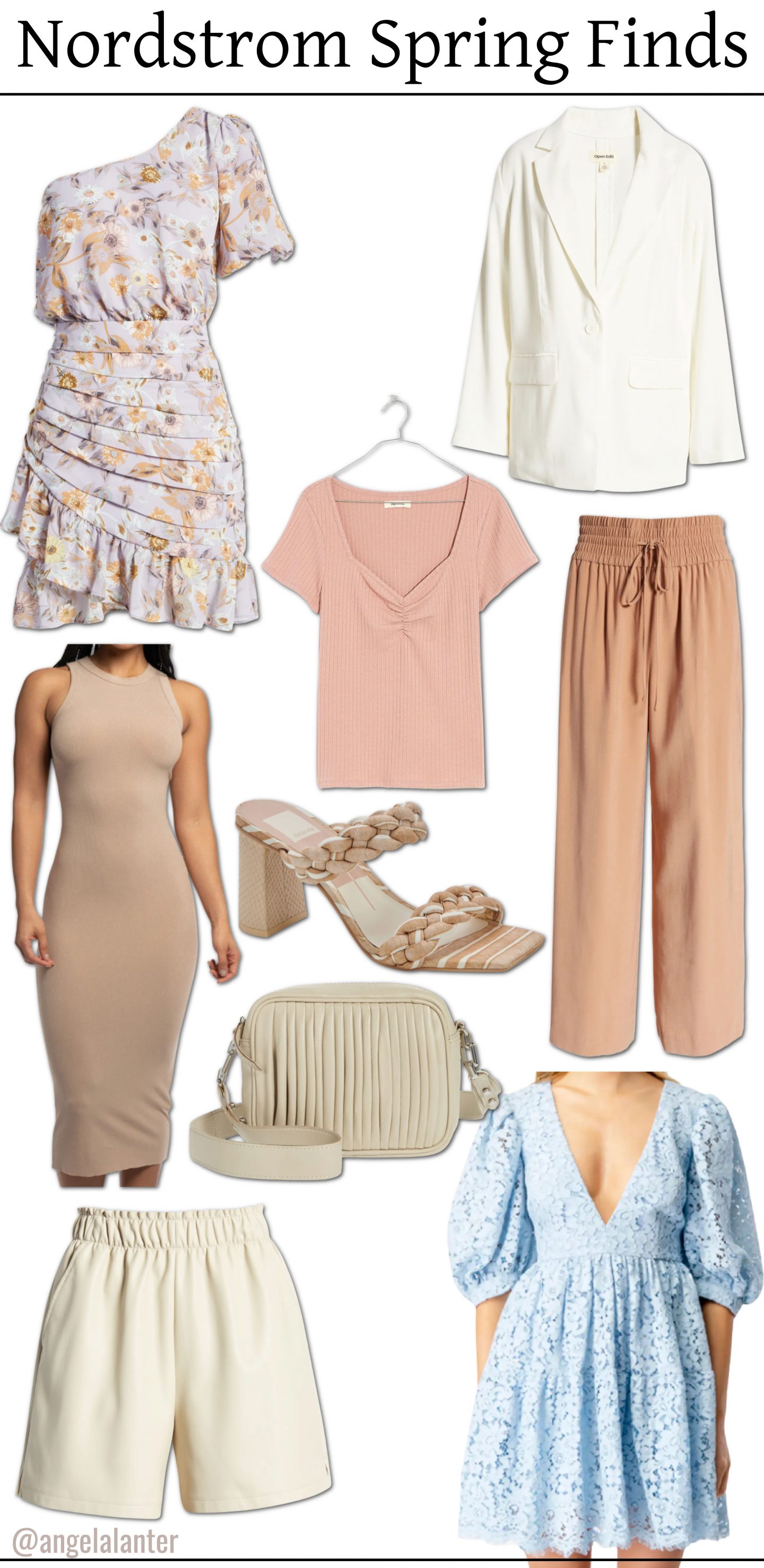 I'm going to need all the spring date night outfits since we're just about officially out of the winter season. "Why," you ask? Because at the beginning of 2022, I decided that I needed to prioritize date nights with my hubby this year.
It's one of my main goals for 2022.
I'm great about intending to go on regular date nights, but my follow-through is pretty terrible.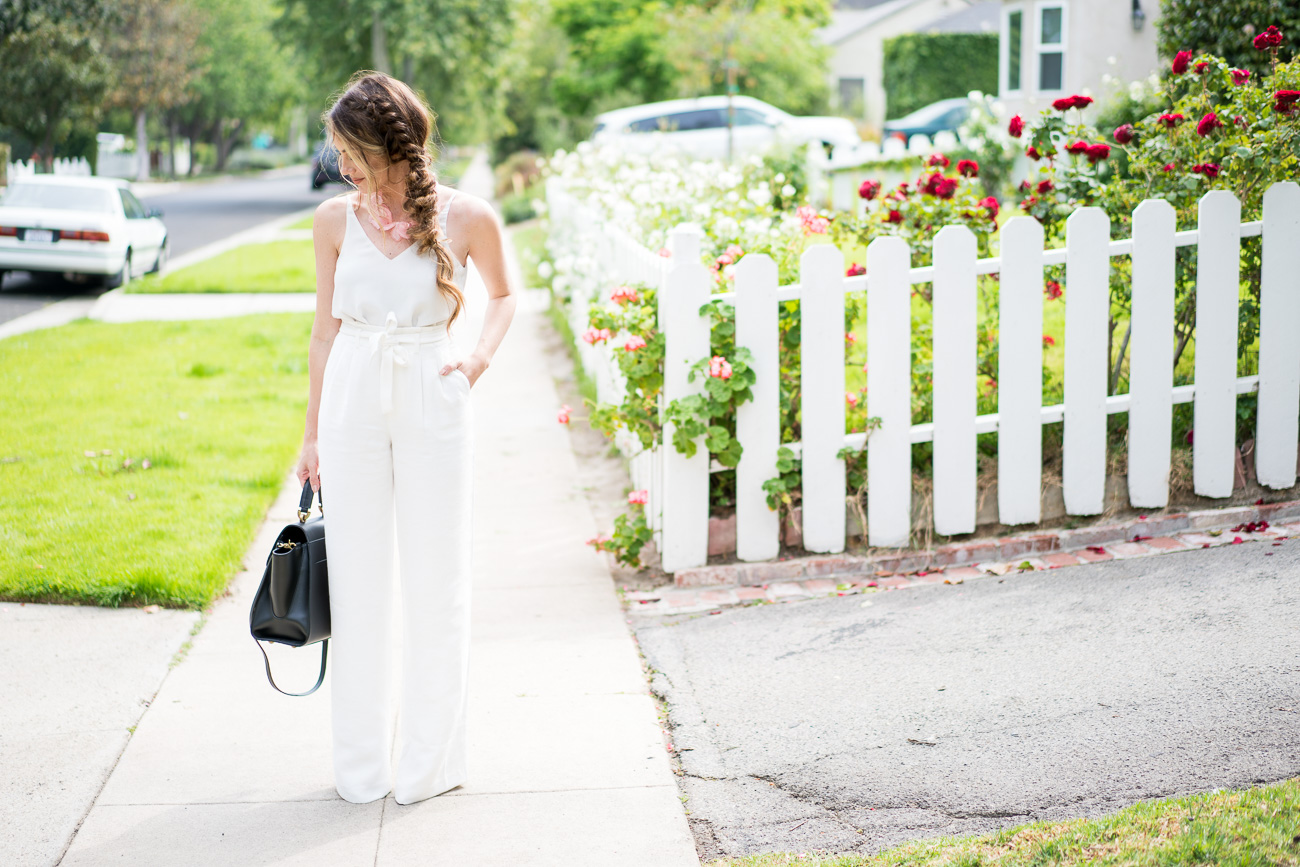 Our schedules get too busy, one of us gets too tired, Kenny gets off of her schedule, or one of the millions of reasons to not actually go out pops up, and then it just never happens.
In an attempt to prevent that, I've started scheduling the evenings out in advance which gives us less of a reason to not go. For instance, we are going to see a friend perform live this week and already have tickets.
If you're in need of different ideas for what to do or how to spend your date nights, check out the list at the bottom of this post for a roundup of my blog posts with tons of different ideas.
One closet staple that every woman should have is a great jumpsuit.
You don't have to break the bank to find a fabulous jumpsuit, but you should purchase one that's good quality and fits really well.
To take it even one step further, I recommend having your favorite jumpsuit tailored to perfectly fit your body. This way, whenever you reach for it, you know that without a doubt, it will fit you like a glove.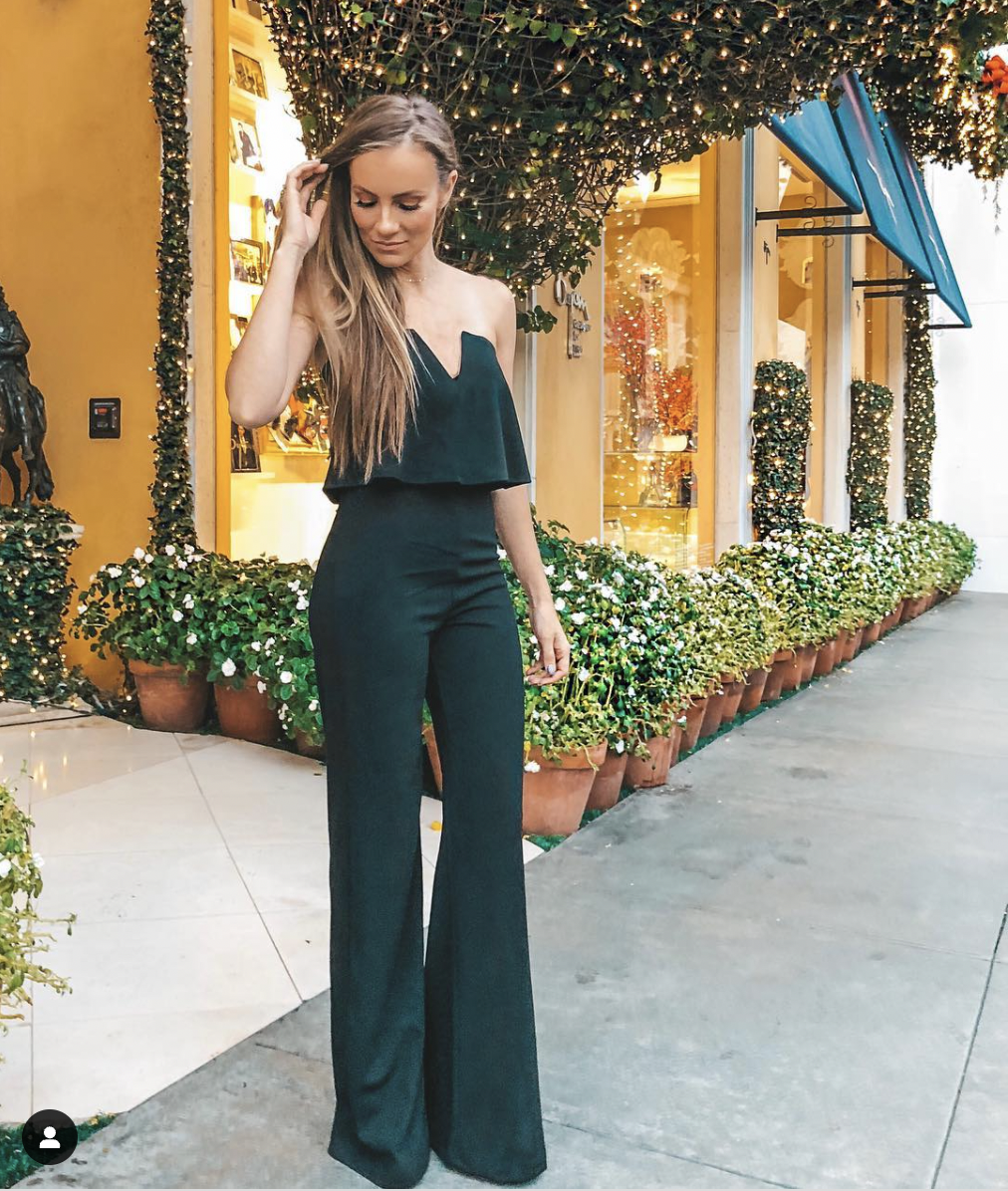 A perfectly fitted black jumpsuit will always make one of my favorite sexy spring date night outfits. Just throw your favorite blazer (another closet staple!) over your shoulders and you'll look extra chic.
The black jumpsuit I'm wearing in the photo above, I bought from Lulu's in 2018 and it remains one of my favorites that I own. It's such a classic date outfit look but is perfect for more casual weddings, dinner dates, first dates and so much more. Pair it with a denim jacket to dress it down for a casual date and if you're taller, add kitten heels for a cute way to wear it.
shop spring jumpsuits

One trend I've been seeing a lot as we transition from winter to spring is midi skirts. This is a trend that I probably won't get much into, especially for a spring date outfit.
Since I attended a Baptist middle and high school, we could only wear skirts below our knees every single day. Six years of shapeless, unflattering skirts every single day totally wore me out on them. I don't know if you'll ever really catch me in them unless they're long, flowy skirts for a beach vacation.
I do love a midi dress. That length makes me feel oh so 1950s glamorous.
As for denim, I think we'll see mostly skinny jeans and wide leg jeans this year. Unfortunately, mom jeans aren't seeming to be as in style, as the younger generations are pushing for low rise jeans and those need to STAY in the past, am I right?! Low rise jeans need to never come back into fashion.
Here are some date outfit ideas to shop for cute Spring looks from Nordstrom for spring summer date nights.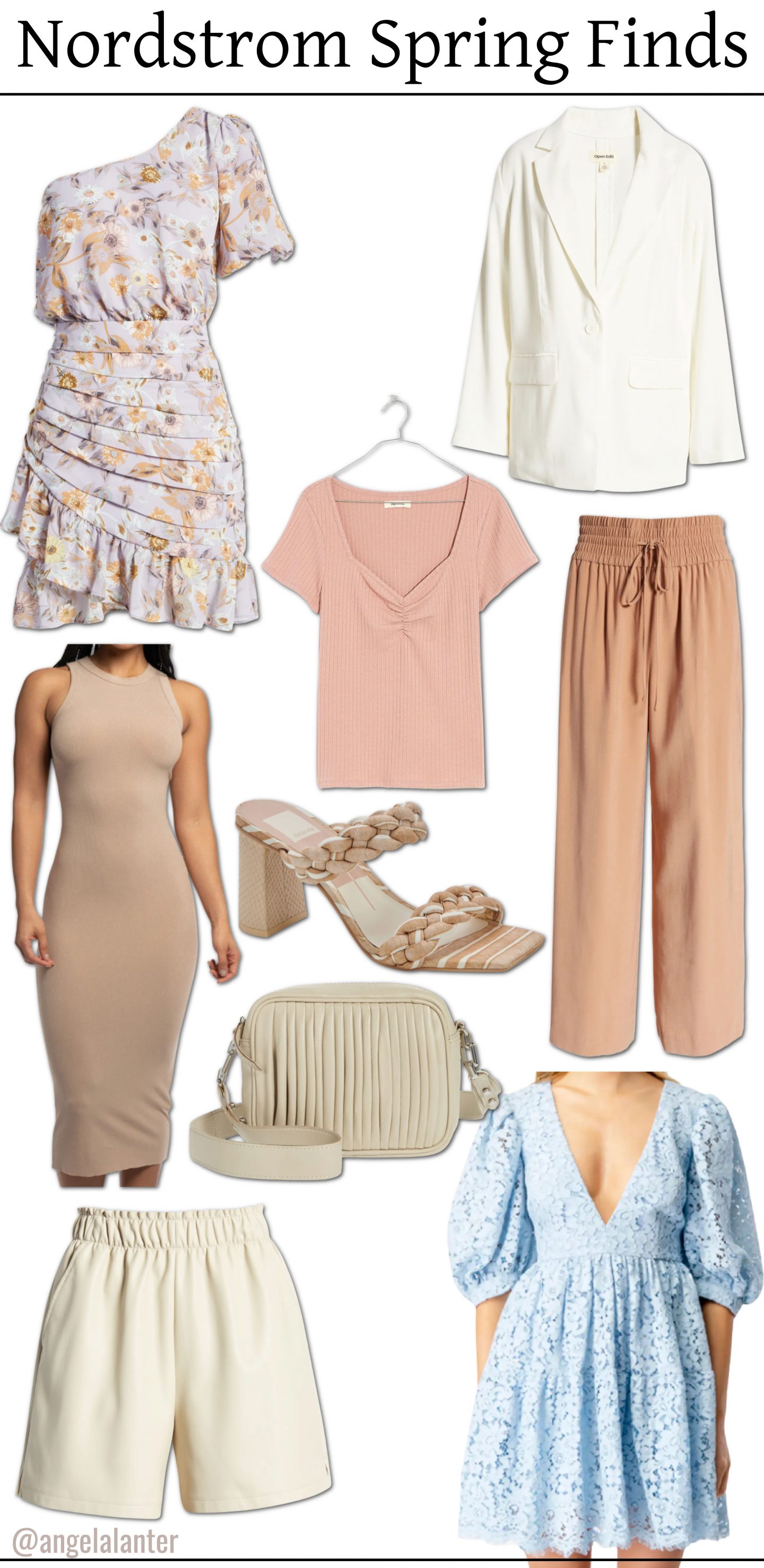 This classic blazer comes is available in a ton of different colors and will pair beautifully with everything from dresses to denim without a problem.
When it comes to date outfits, you can't go wrong with a cute little floral mini dress. This dress is positively darling and would also be adorable for a weekend brunch with the girls.
Another feminine look for a casual date night is a pretty flutter sleeve top.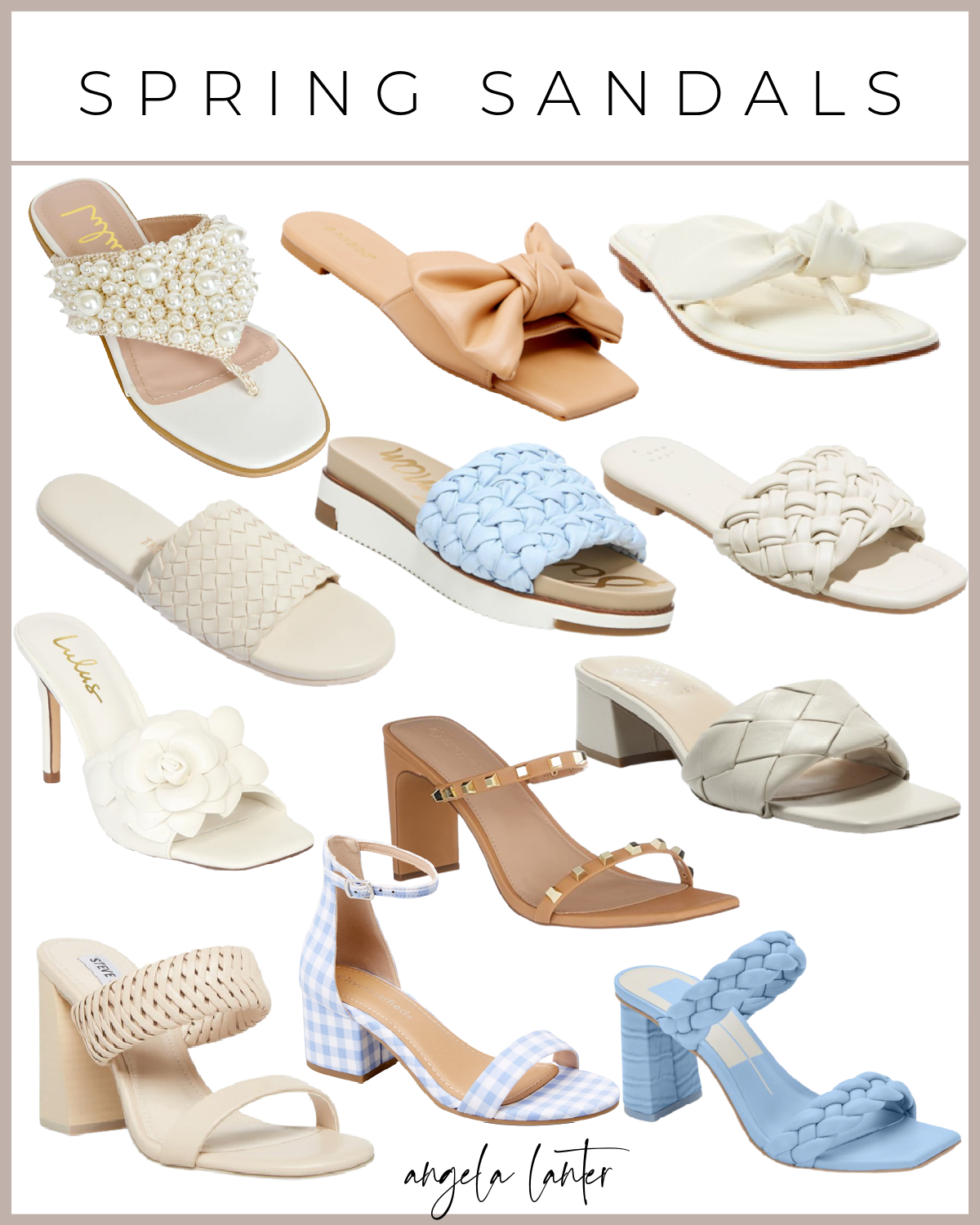 shop these spring shoes

What are your favorite spring date outfits? Did you get any ideas from this post? I sure hope you did. 😊
If you liked this Spring Date Night Outfits post, then you'll love these posts too…
10 Fun Date Night Ideas at Home
Classic Staples for Date Night
5 Valentine's Day Ideas for Home
Is it true that you can't wear white before Memorial Day?
I've literally NEVER followed that rule. I find it so, SO silly. If you want to wear white, then you do you, boo boo!
When should I start wearing open-toe shoes?
When the temperatures where you live are warm enough that they are actually comfortable to wear again. Also, let's make sure we get a pedi first too… Ain't no one need to see our crusty toes after they've been hiding in our fluffy socks for 6 months. 😂
For a first date, how sexy should I dress?
Girl. That's a blog post all on its own! Should I write a post about what to wear on a first date? Let me know in the comments!