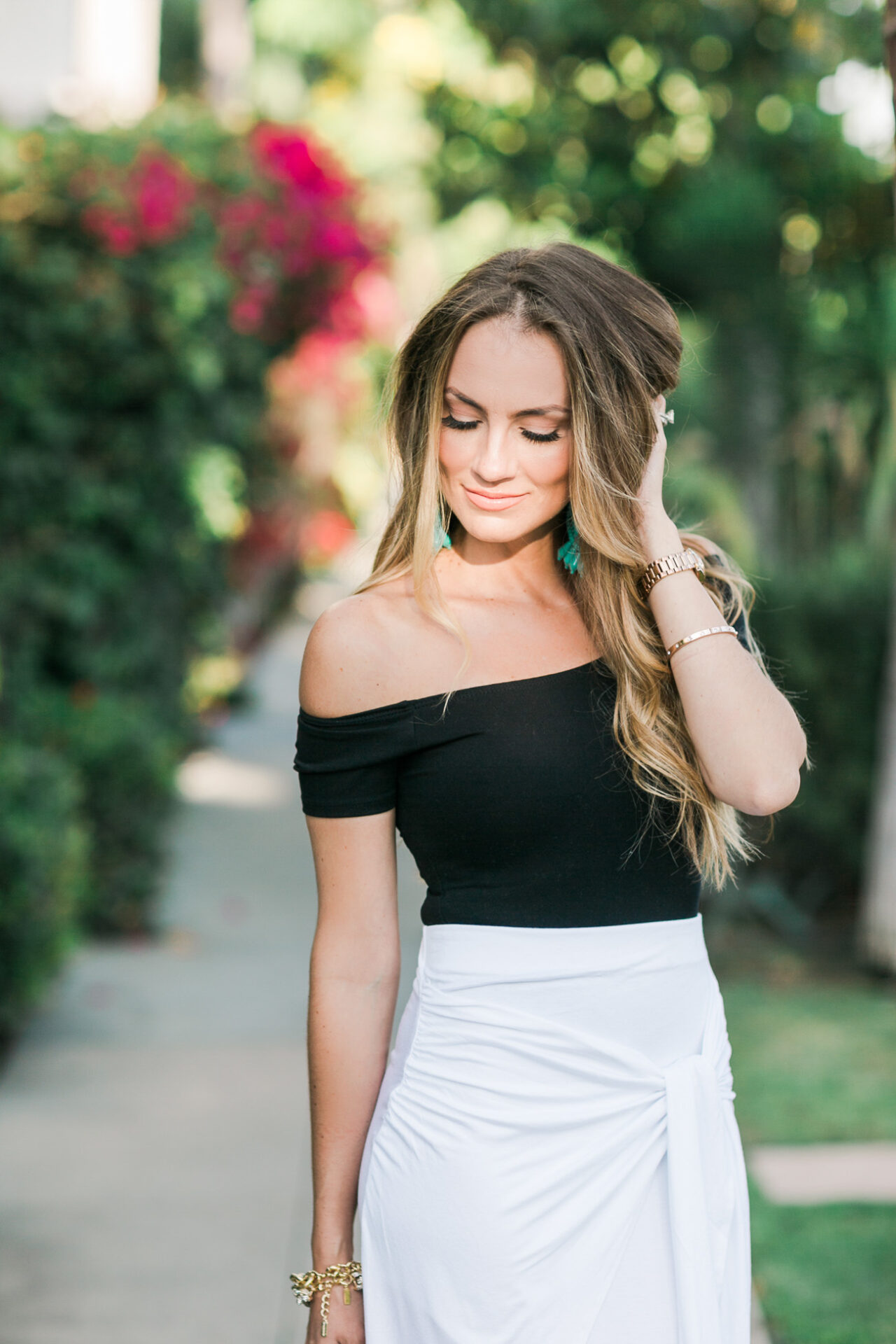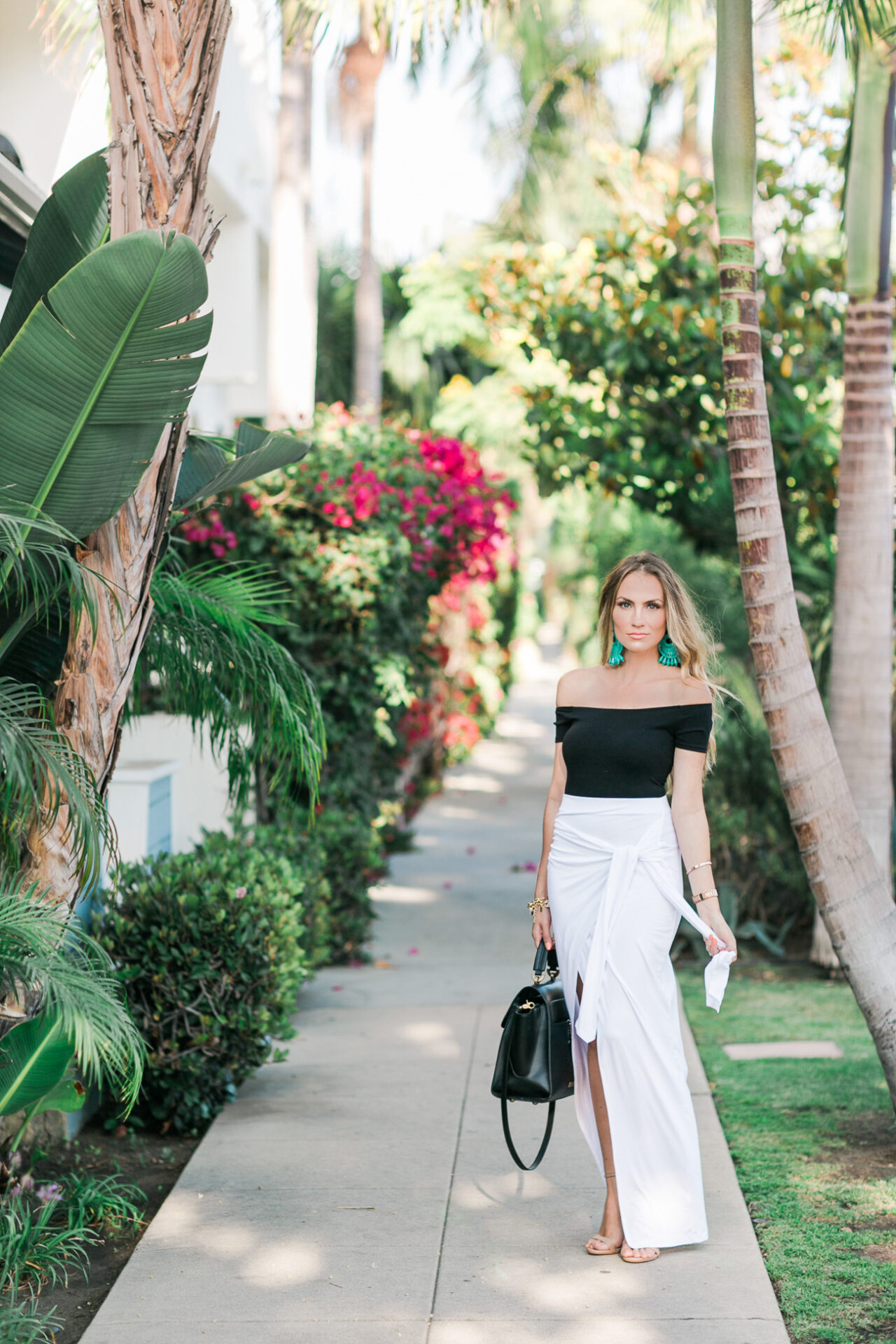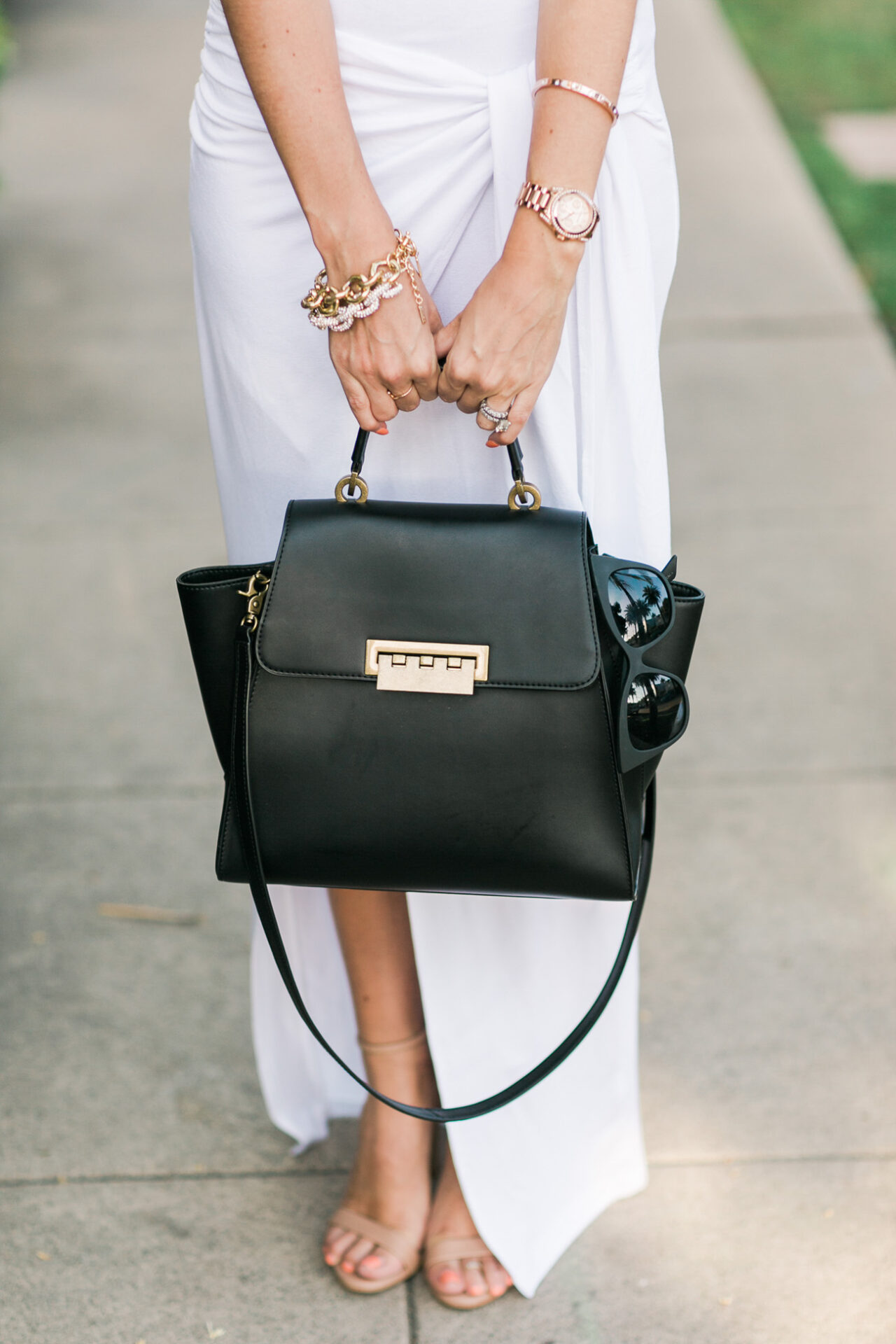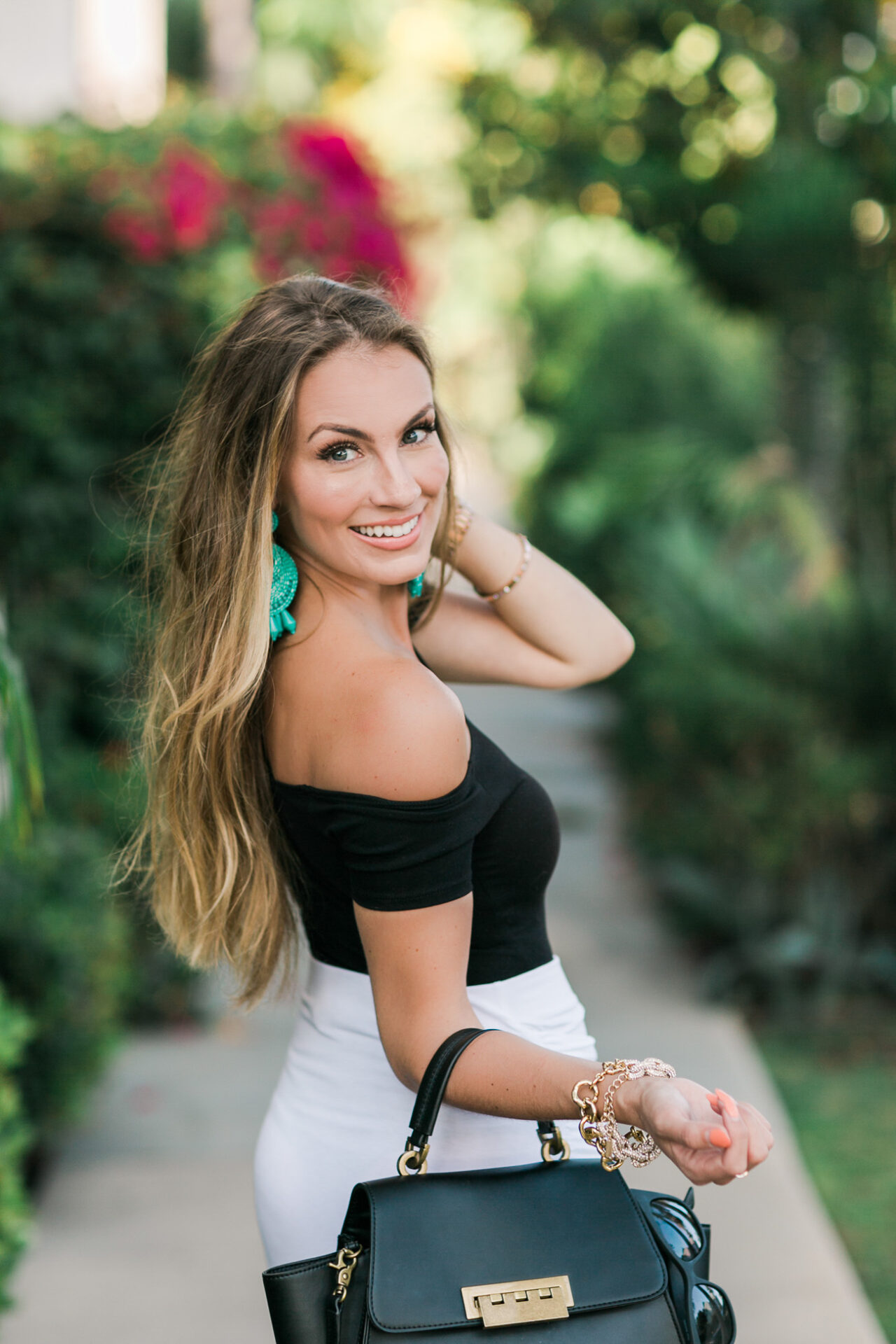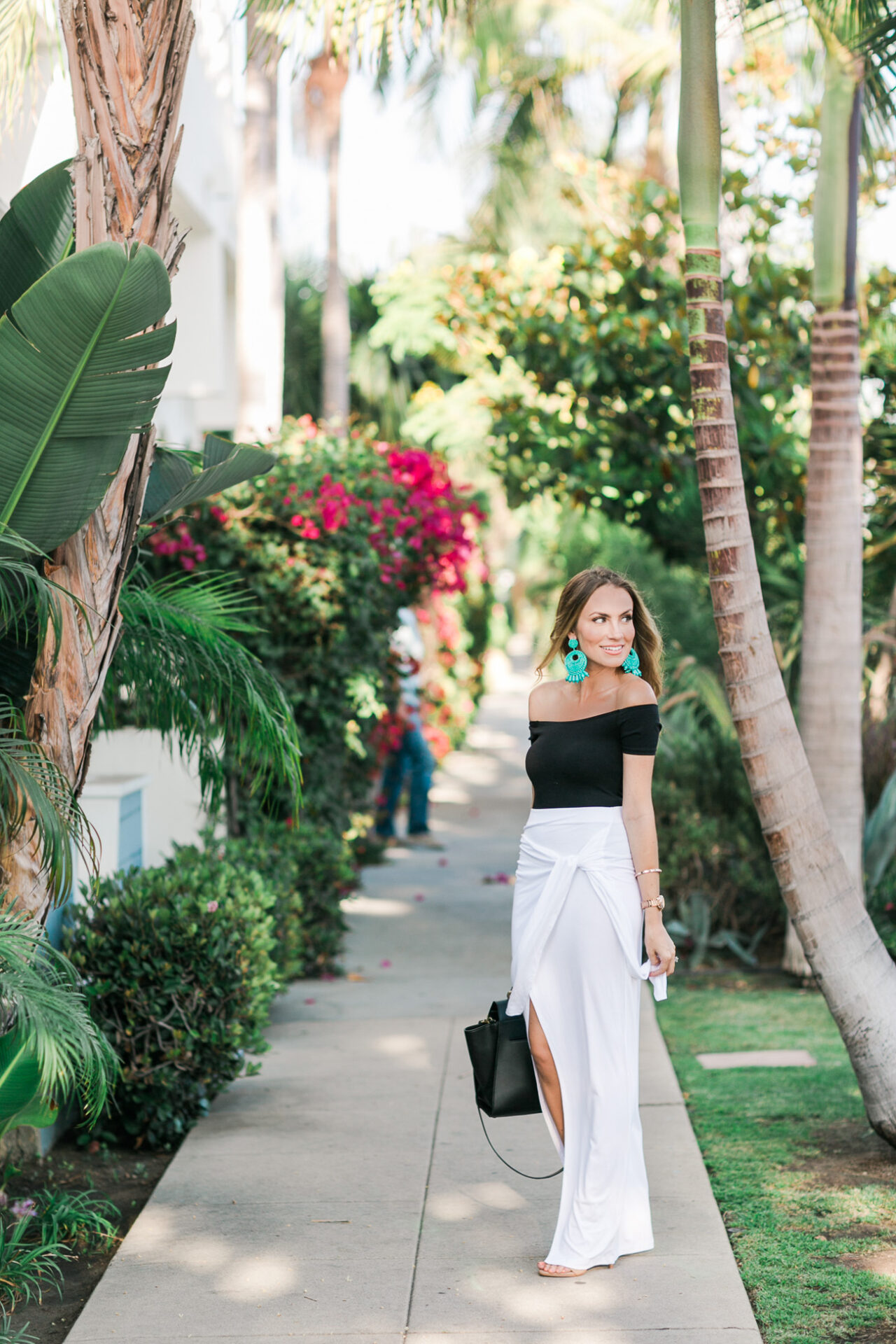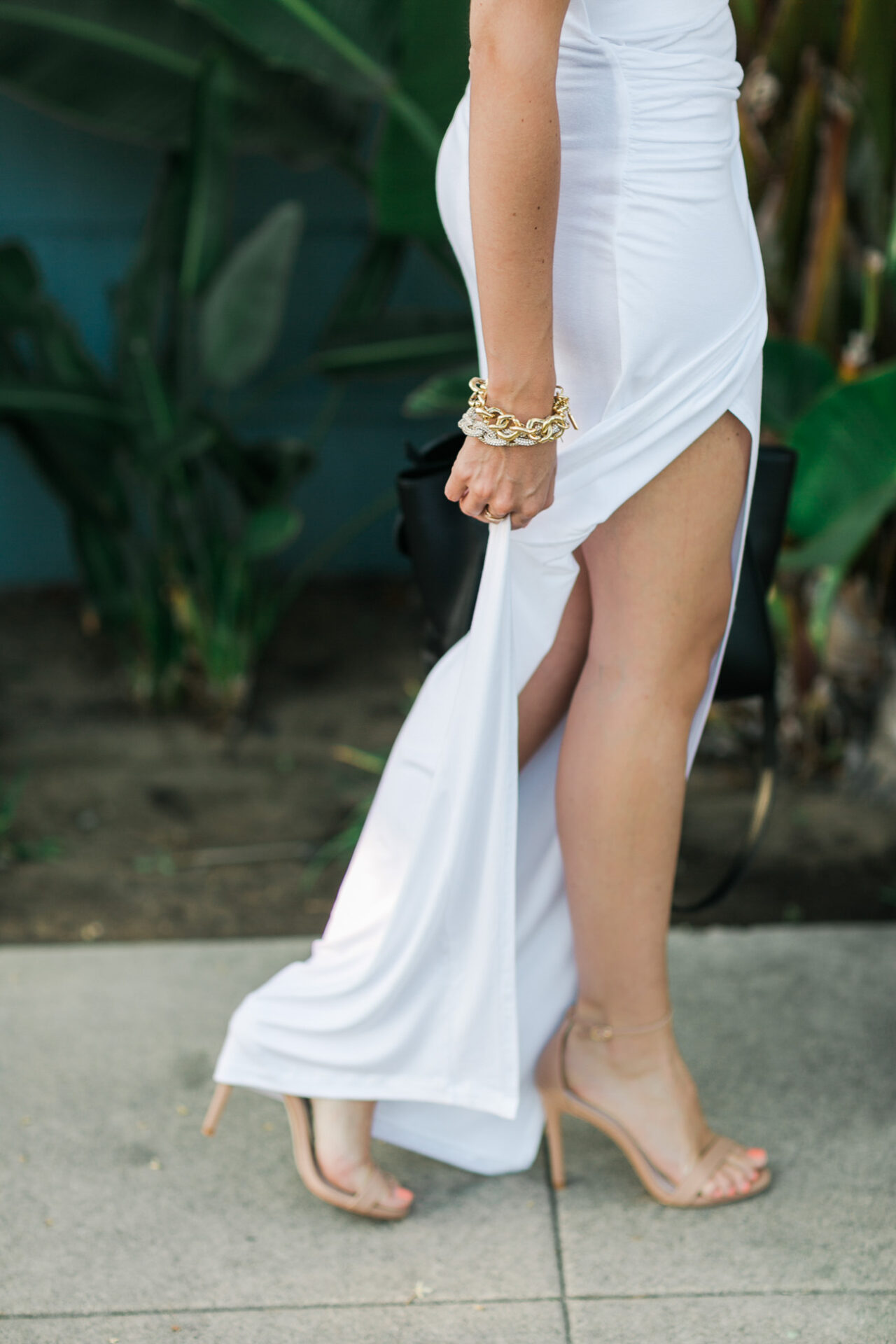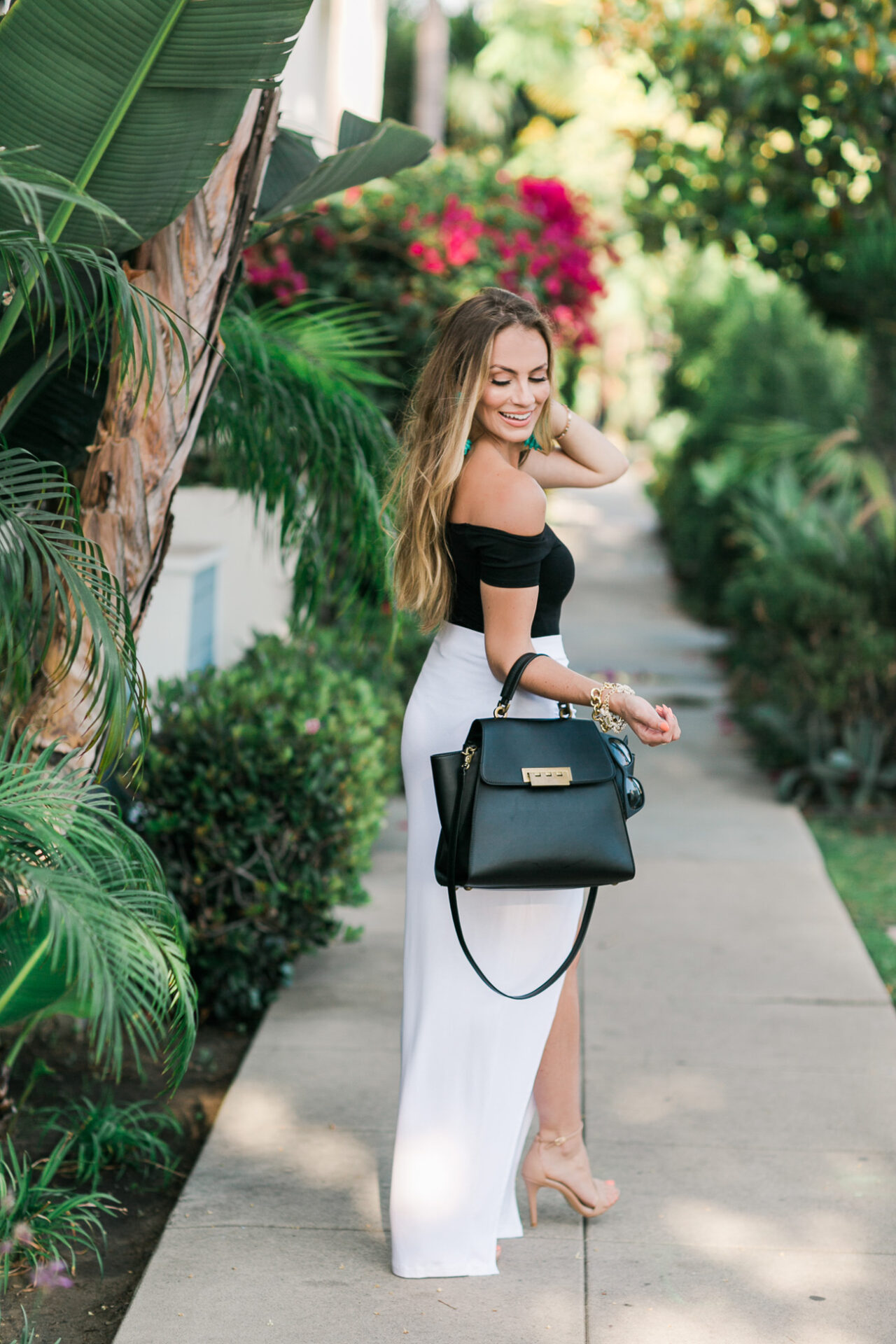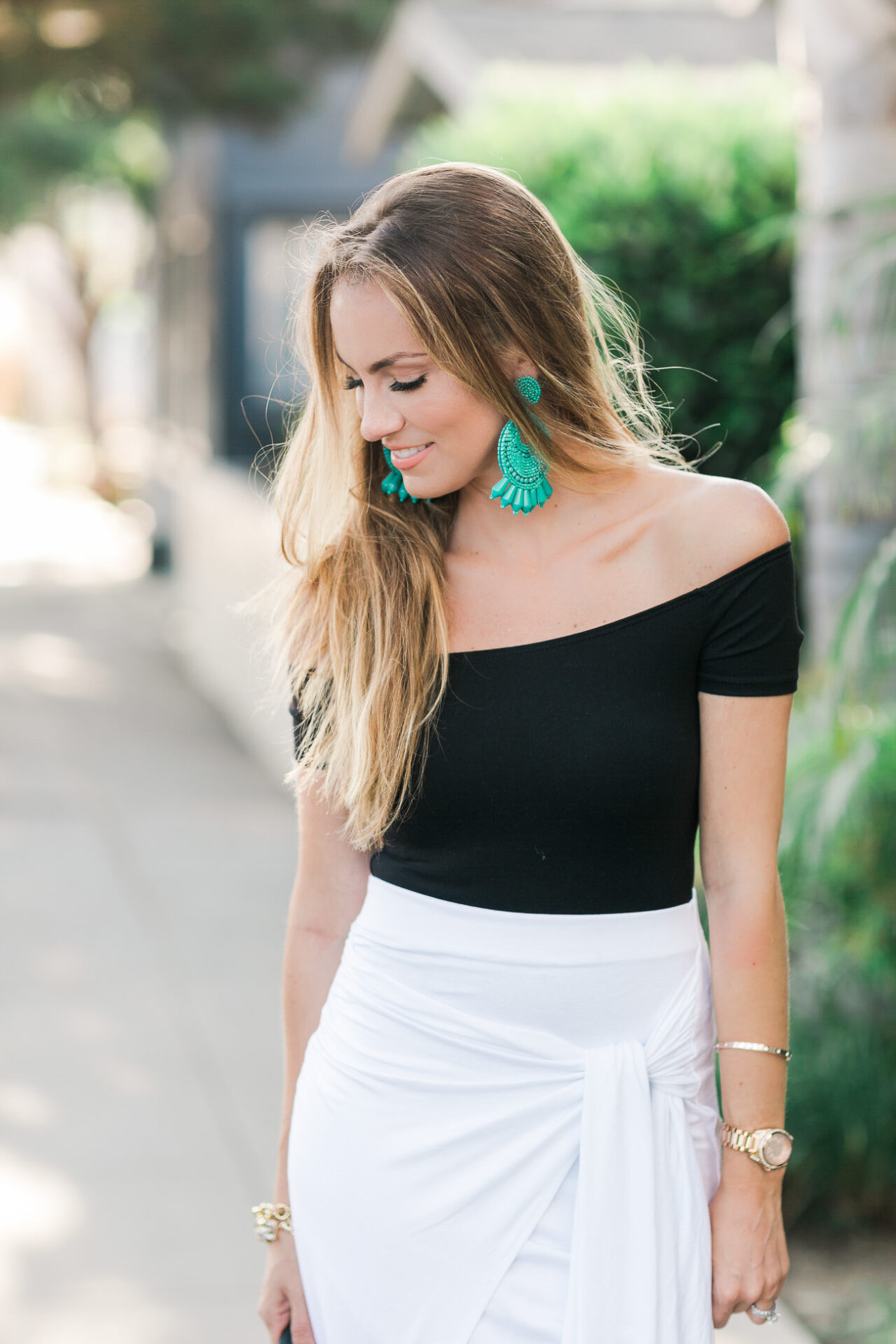 Putting an outfit together is so complicated if you don't have great bones to your wardrobe. What do I mean by "great bones", you may ask? I mean solid staple pieces that can work with different clothing items to create countless looks. I talked about closet staple pieces in this post and this post, both of which are about pieces that can transition from business casual to everyday casual. But what about those pieces that can transition from any time to date night?
Date night looks call for a bit of a sexier approach. Who wants to look like they're attending a board room meeting when really they're headed out on a smokin' hot date? Not me. By purchasing a few classic staples, you can have a multitude of looks at your fingertips. For this look, the hero piece is the off-the-shoulder black bodysuit. I bought mine several months ago at a LA boutique, but I did find this one from ASOS which is almost identical. I've said a million times before, there's nothing sexier than a little clavicle.
Another staple is a maxi skirt. Maxi skirts are great for this transitional time between summer and fall, especially if you're in a climate that gets chilly a night. I love the knot detail of this skirt and it's currently on sale for only $26. I like the idea of a maxi skirt for date night because it's unexpected. When you think date night, you typically think LBD or mini skirt. A maxi skirt can be just as stylish with a fitted top.
You'd think there was something wrong if I forgot to mention the heels. Strappy heels are something you'll never regret having in your closet. They go with everything from a mini dress to a pair of boyfriend jeans.
Oh, and I can't forget the statement earrings. I love the combo of messy curls with a pair of bring, bold earrings! This pair is a little on the pricey side, but they are absolutely showstoppers. You notice them from across the room. They're not as heavy to wear as they look, which is a must for me. Anyone else suffer from super sensitive lobes?!
What are your classic staples for a date night? Are you strictly a LBD girl or dress-up-a-pair-of-jeans kinda date night girl? Leave a comment and let me know your must-have classic date night staple piece!
---
Off-the-Shoulder Bodysuit (similar) // Knotted White Maxi Skirt (on sale!) // Strappy Nude Sandals (comes in 4 different colors) // Bead Hoop Earrings // Pave Link Bracelet // Gold Link Bracelet // Crystal Hinge Bracelet // Accent Ring
Shop This Date Night Look:

Photos by Valorie Darling Photography.