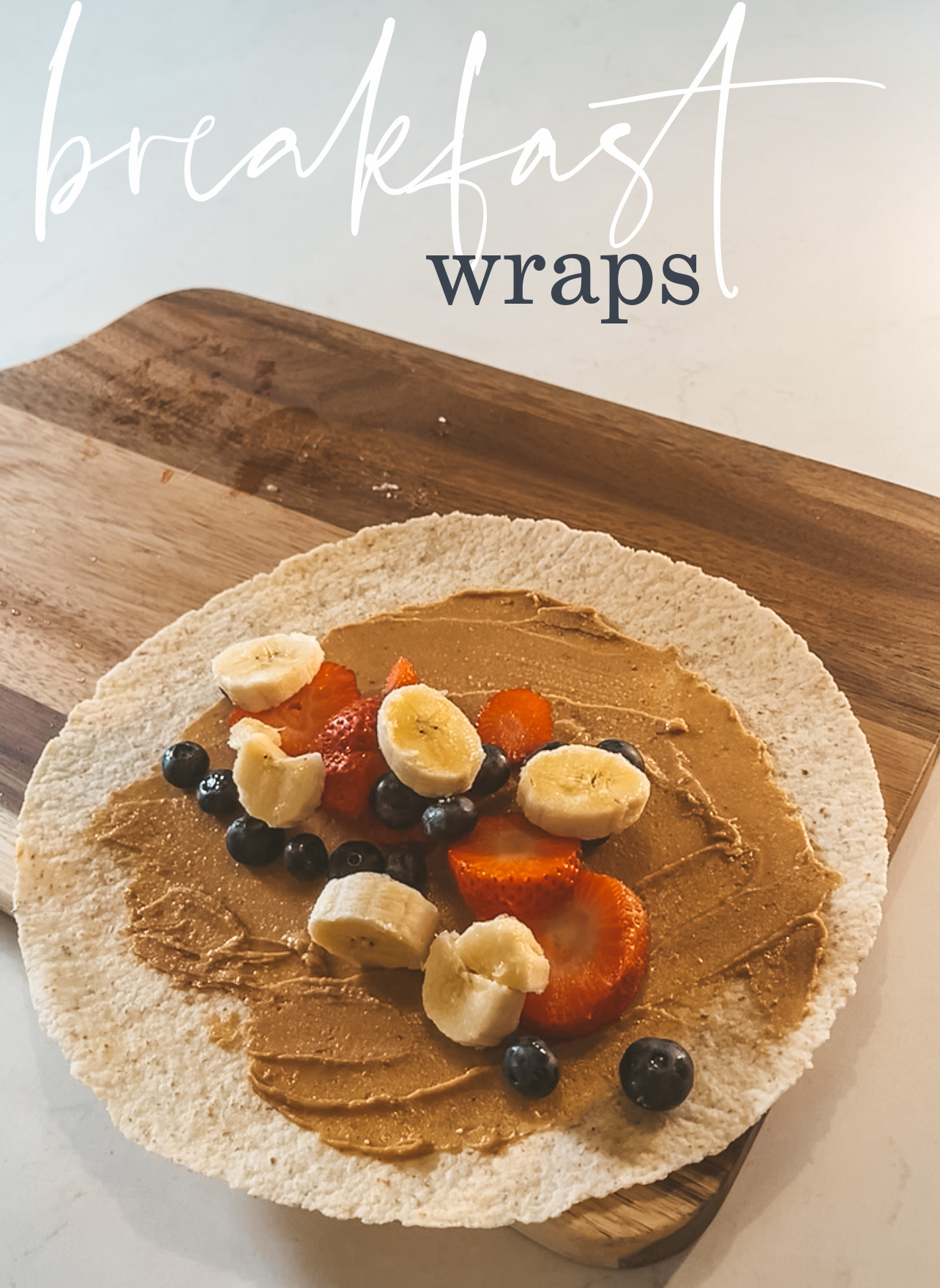 When we were first married, I created a breakfast fruit taco for Matt and it became one of his favorite breakfasts. This vegan wrap recipe couldn't be easier to make.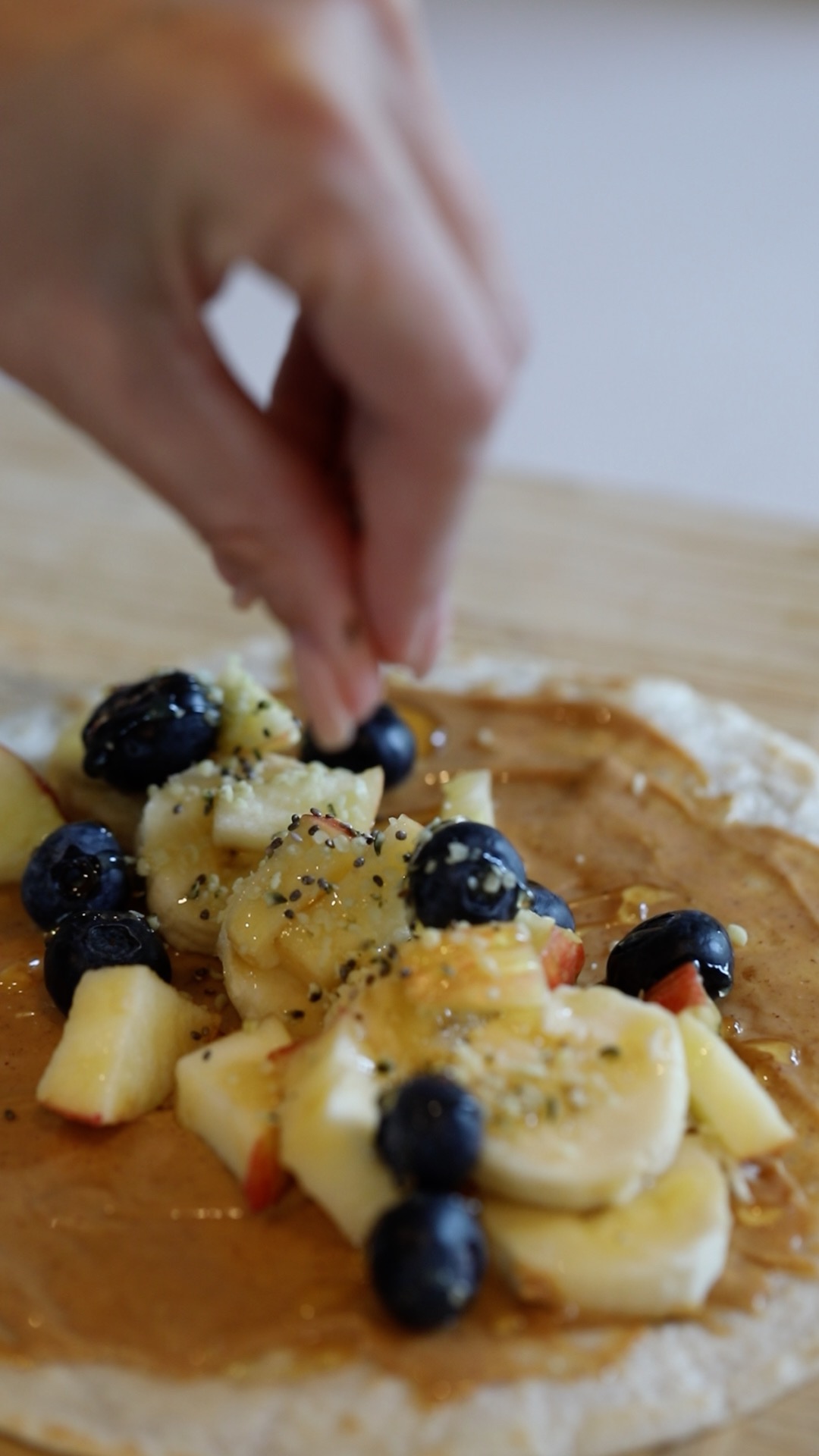 Fast forward to now and I totally forgot about these yummy fruit-filled breakfast tacos.
This morning I saw a package of healthy tortillas in the fridge and remembered how much we loved this quick and easy breakfast recipe.
I made one for Matt and it was love at first bite all over again, so I filmed myself making a second wrap for my own breakfast.
Vegan Wrap Ingredients
Tortillas
Peanut Butter
Bananas
Apples
Blueberries
Strawberries
Flax Seeds
Hemp Hearts
Honey
You can personalize these any way you'd like, this is just the magic combination for our family.
This vegan wrap recipe is quick to throw together, just have your fruit pre-sliced for busy mornings.
Little ones love these too. Kenny absolutely loves helping me in the kitchen, so this is a great recipe that requires no appliances, so it's perfect for little hands to help with.
Leave a comment below and let me know if you plan to give this fun little breakfast wrap treat a try!

kitchen faves


Love this vegan wrap recipe? Check out these recipes…
The Best Strawberry Pretzel Salad Recipe
Crispy Brussel Sprouts – The Best Recipe!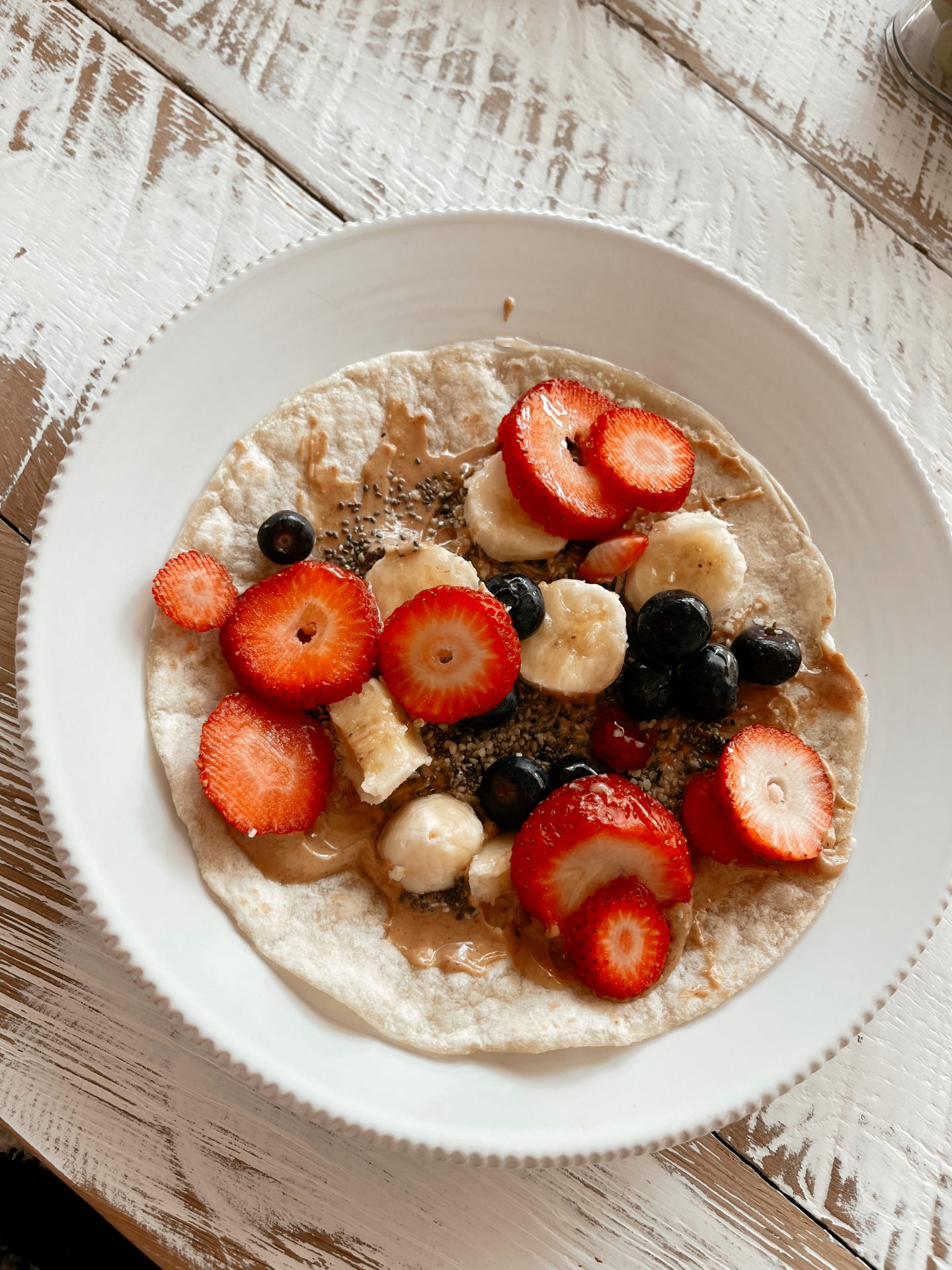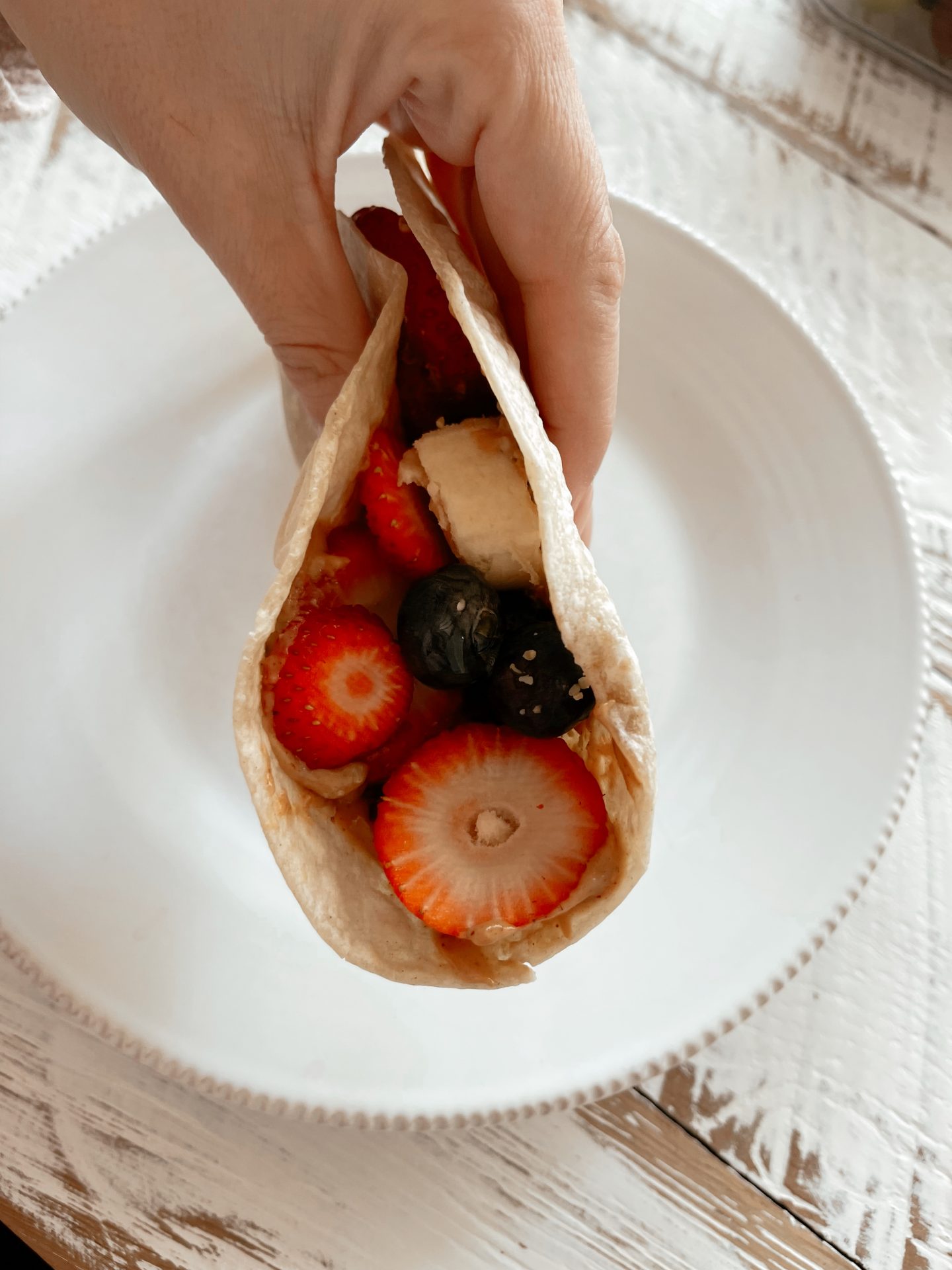 Do these breakfast tacos have to be vegan?
Of course not! Use whatever type of tortillas or wraps that you prefer. We love the Siete brand of cassava tortillas or the raw tortillas from Costco that you cook right before serving.
Do you top with yogurt?
Sometimes, but not always.
Is peanut butter necessary?
Not at all. You can skip nut butters altogether or swap the peanut butter for almond butter, cashew butter or sunflower seed butter if you so choose.