I love a good hack, like this one- how I wash fruits with vinegar. It's so simple and uses no harsh chemicals. This is the perfect solution if you love fresh, organic fruits and veggies in your fridge at all times.
Most of my life, I would just rinse my fruits and veggies. I didn't actually look into a veggie wash until I first moved to LA back in 2011.
What made me start wanting to wash fresh fruit was when I started buying my fresh produce from the Studio City Farmers Market.
Not once, but multiple times, Matt found worms in his fruit and I realized that if my quick cold water rinse wasn't doing the job of catching critters, then what else was I missing?
I started to think about all the bacteria that was left behind from bird poop, insects and heaven only knows what else, which makes me want to gag. LOL!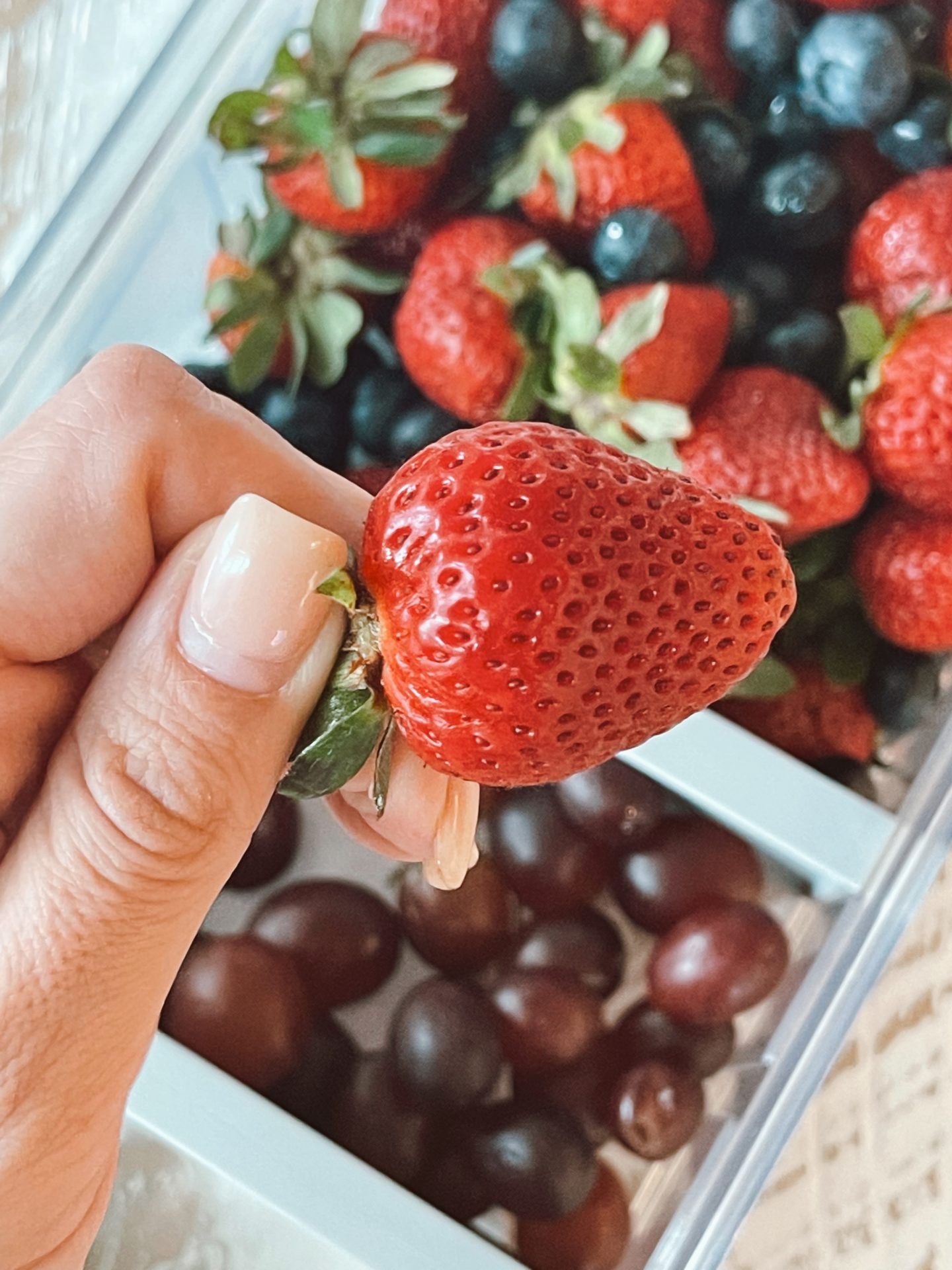 The first fruit wash I purchased was Fit Organic Fruit & Vegetable Wash, which comes in a spray bottle. I bought it at my local Ralph's. It was great to wash my fresh fruits and vegetables.
Then I got into essential oils when I joined Young Living. If you're familiar with Young Living at all, and maybe even if you're not, then you have heard of Thieves.
I purchased Thieves fruit and veggie soak because I read tons of rave reviews. I tried it and just felt like every piece of produce I used it on was slightly tinged with a Thieves taste, which I hated.
I love Thieves products, but the fruit and veggie soak was just not for me.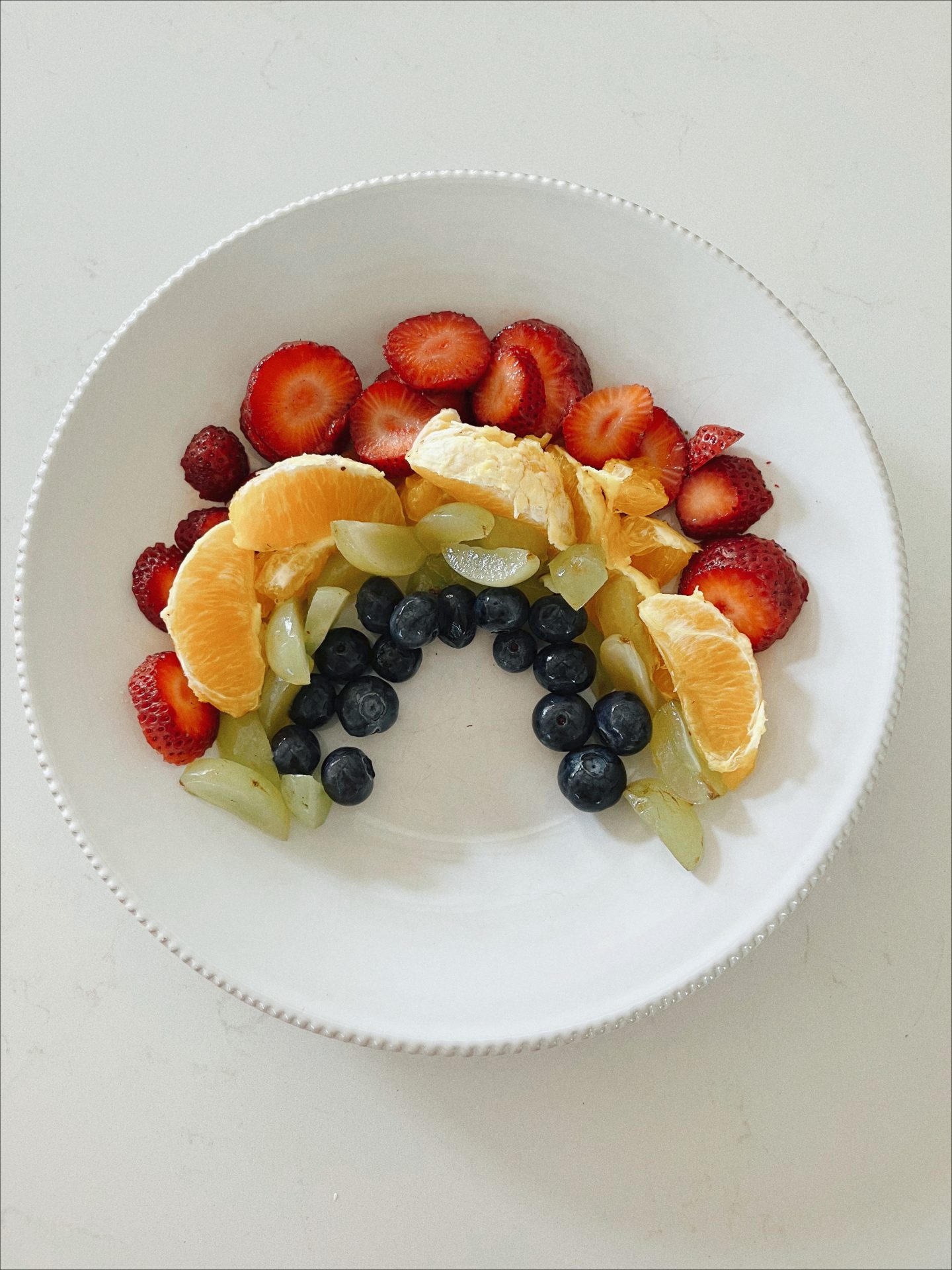 When I moved to Tennessee, I didn't easily find the Fit Organic Wash, so I ordered some from Amazon. Because it was at the height of the world closing down in 2020, it wasn't quick to arrive.
Instead of constantly searching for a great veggie wash, I decided to try my own homemade vinegar fruit wash.
Once I found the perfect way to wash my produce at home, I started doing it as soon as I brought home my fresh fruit and vegetables so it would always be ready to eat.
When I purchase my produce, I come home and throw it into a large glass bowl. Fill the bowl up with several cups water (cold!), then add a generous splash of white vinegar and a heaping pinch of Himilayan pink salt. Then I let it sit in the kitchen sink.
Typically I try to let it sit for at least 30 minutes, but 20 minutes will do. You will be absolutely floored by the amount of crud that comes off your produce by using vinegar. This vinegar wash is all-natural and so cheap to make at home. It costs only pennies to do.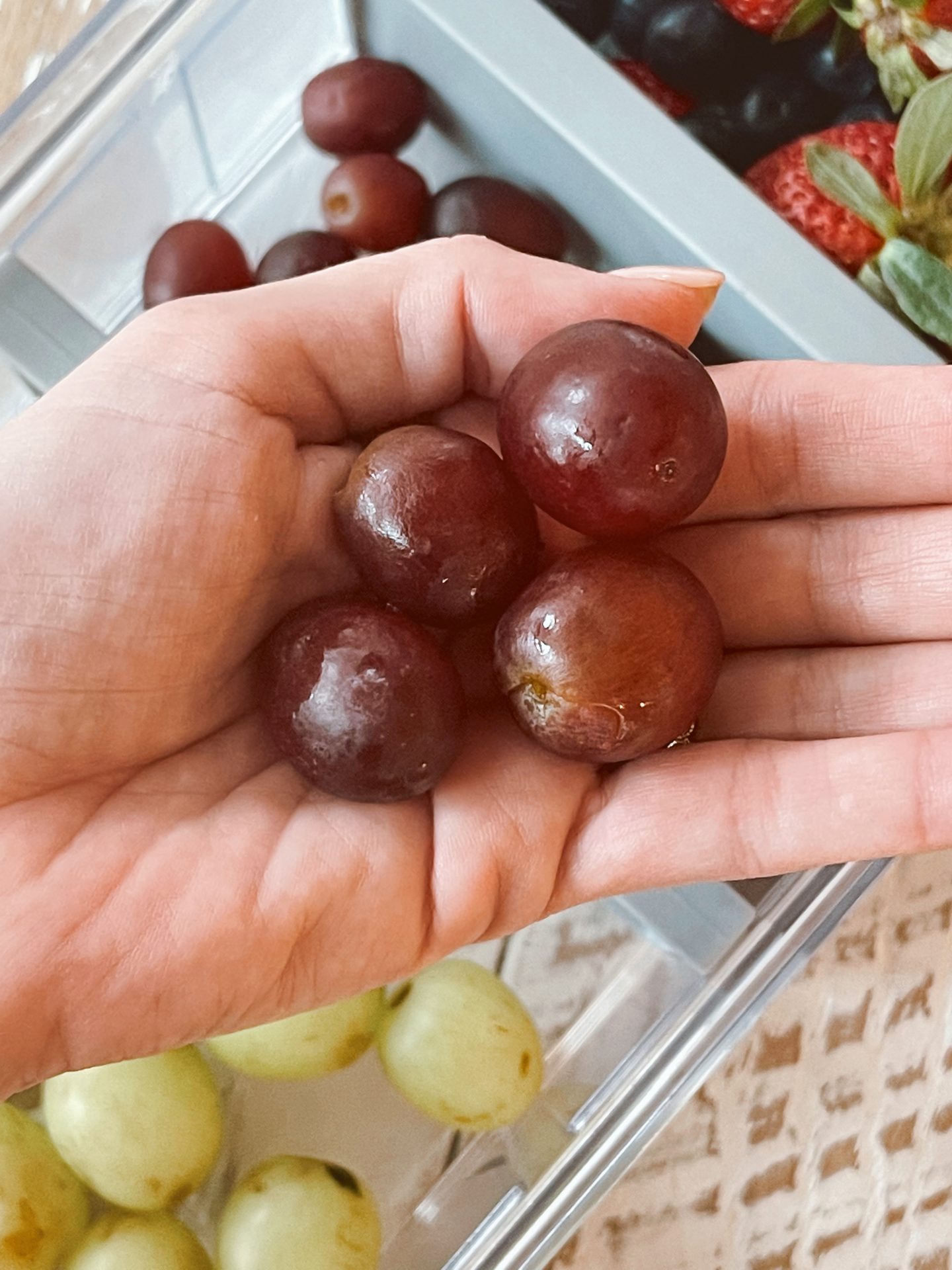 I love my DIY vinegar fruit soak because it doesn't leave behind any odd smell or taste to your produce, especially your berries, which is where I noticed the most flavor from the Thieves soak.
If you rather, you can use apple cider vinegar instead of white vinegar for this washing technique.
Vinegar is a miracle worker. The amount of hacks, recipes and home projects you can do with this one substance is mind-blowing. One of my favorite vinegar hacks is using it with baking soda to deep clean my bath towels. Check out this blog post to learn how I do it.
If you meal prep, then you should definitely adopt the practice of washing your fruit before storing it away. It really does make your life easier, especially if you have littles in your house. It's always nice to have your snacks and food ready to eat on a whim.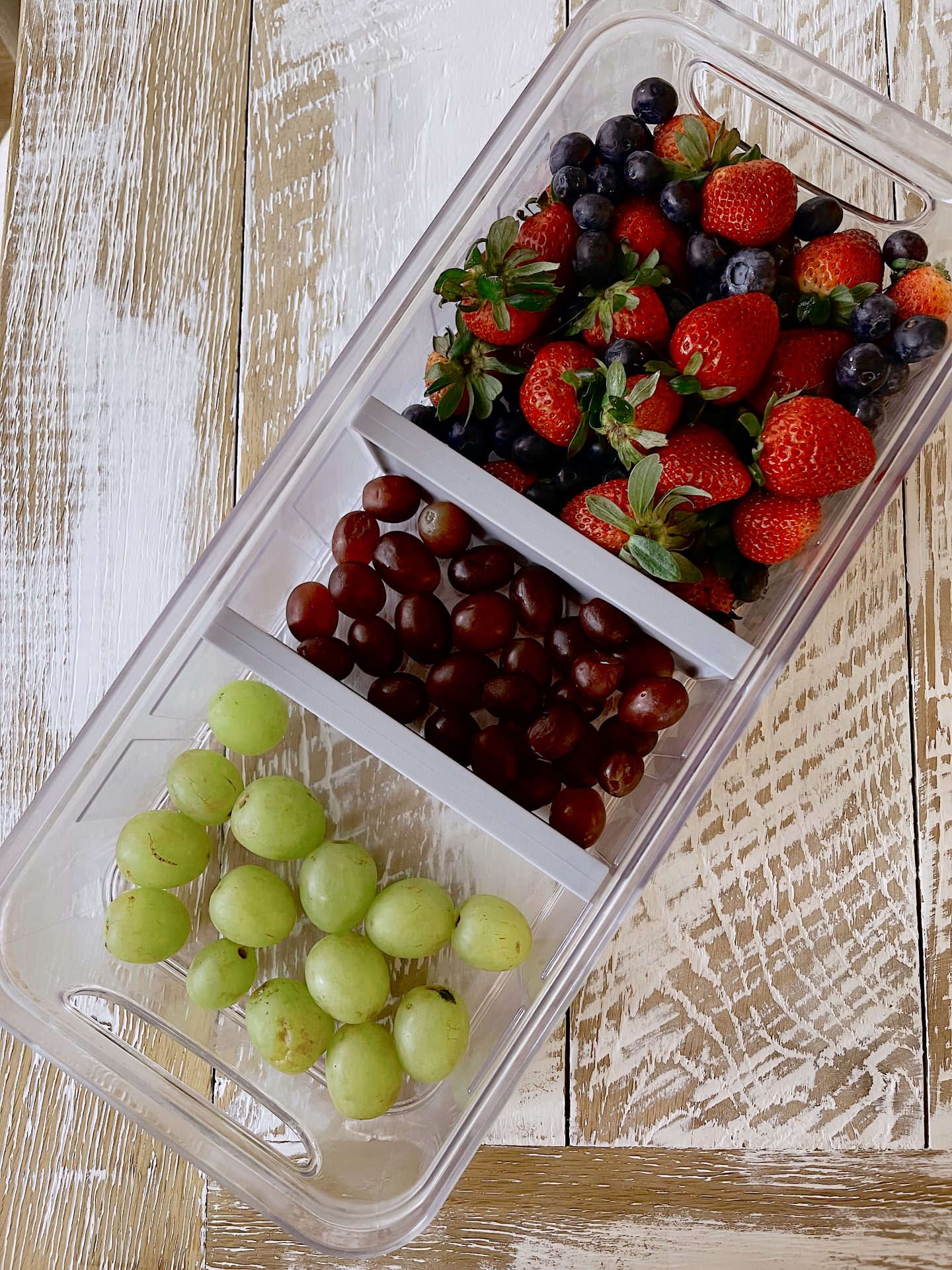 When you do rinse then store, be sure to dry your produce and either use a drainage style container or line your containers with paper towels to help keep them fresher.
shop storage containers

There is also reason to believe that filtered water can help prolong the life of your produce. We have a filtered system in our kitchen. This is the system we use.
Also, according to some research I've done, if you wash fruits with vinegar, the vinegar will kill any mold that may be on your fruits or vegetables and can possibly make your produce last longer.
The one product I skip this rinse ahead process on is lettuce. I tend to leave my lettuce alone prior to use since it tends to be the fussiest of all produce in my opinion.
I've also read about using baking soda to rinse your fruits and veggies, but I have never tried this method out.
What do you do to get clean fresh fruit? How do you wash your produce? Do you plan to try my method to wash fruits with vinegar?
shop this post


Did you enjoy this post about how to wash fruits with vinegar? Then check out these posts too…

Kitchen Declutter and Deep Clean + FREE Download
Major Kitchen Remodel – Affordable DIY!