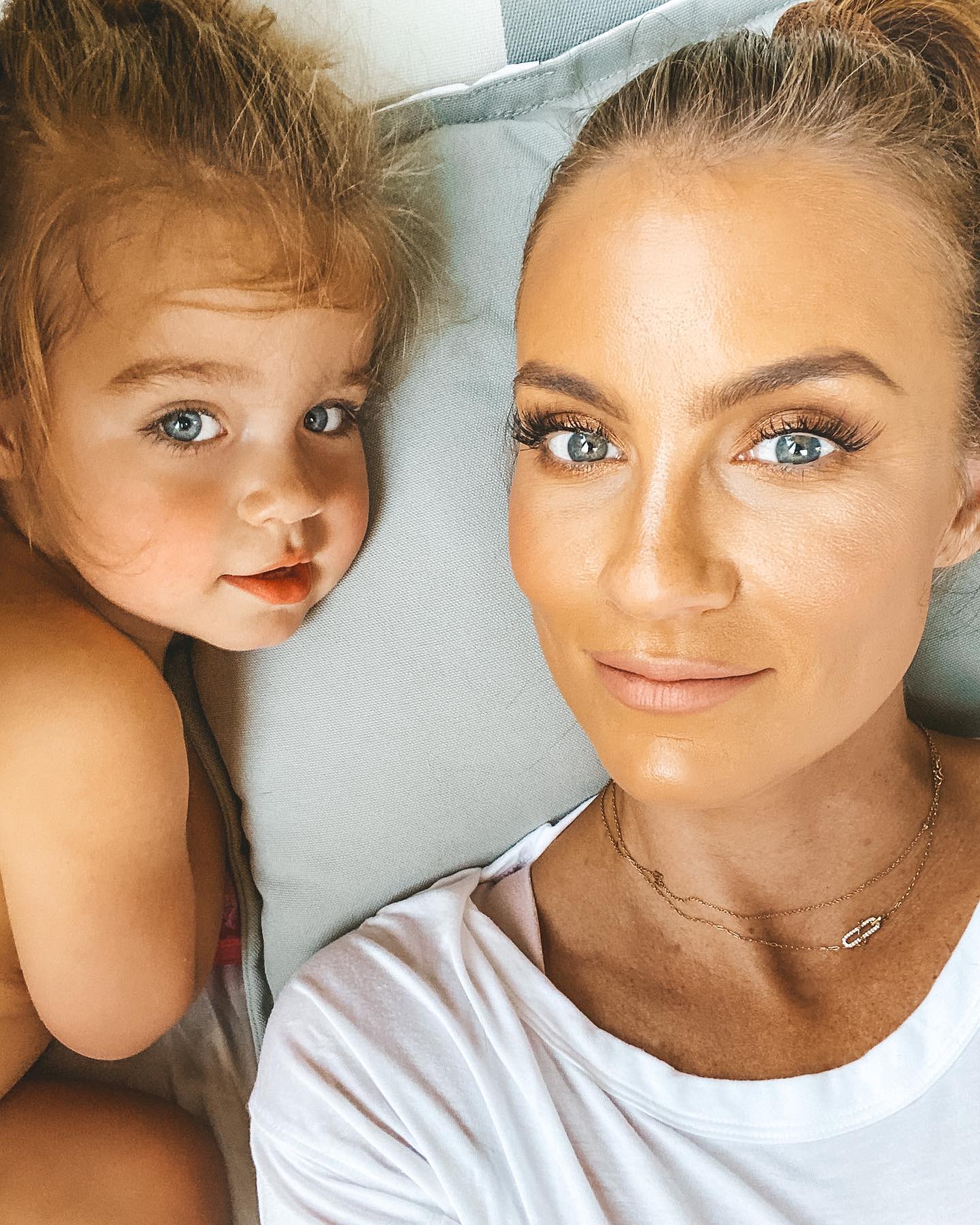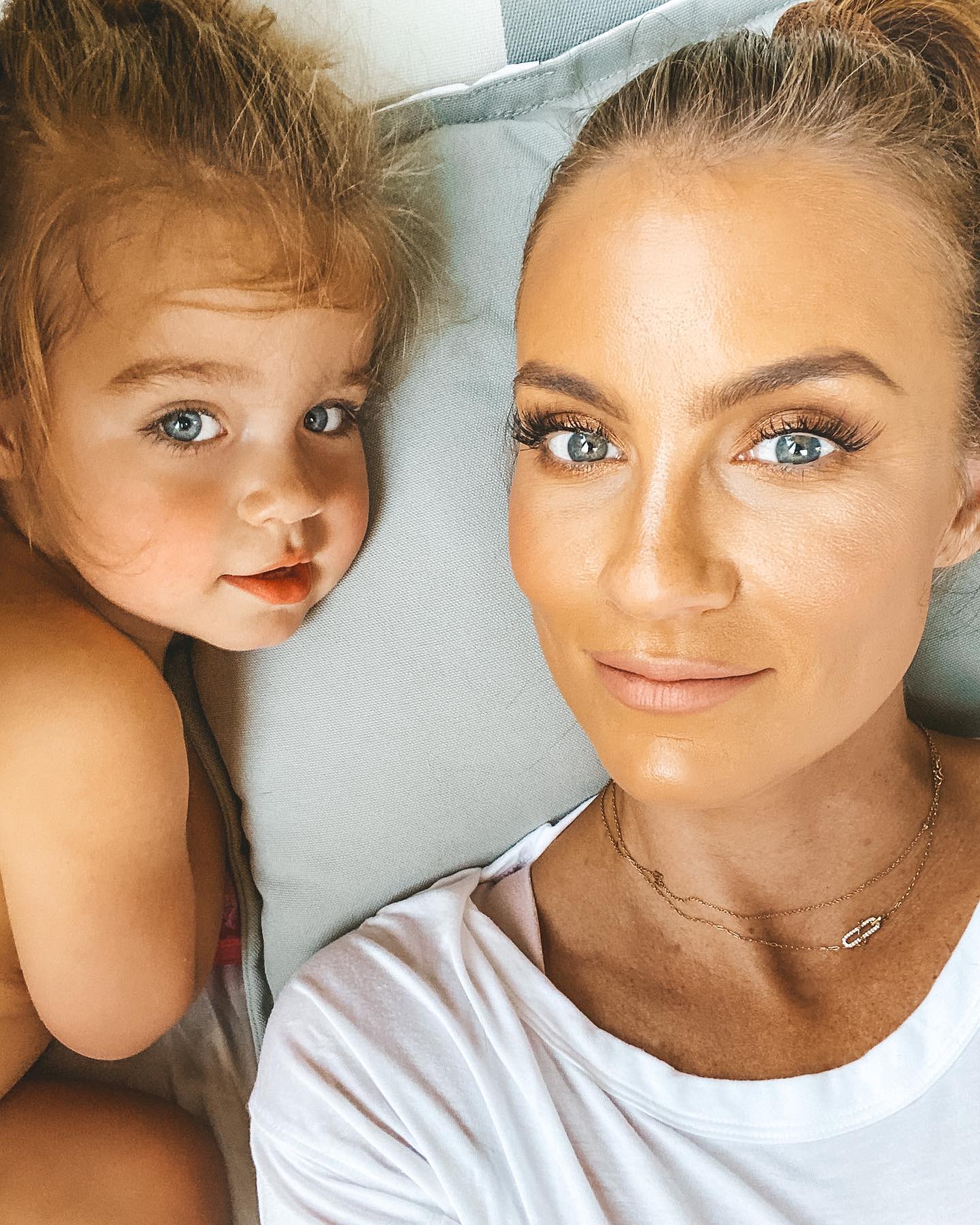 june q&a – girl talk tuesday
Time for another Q&A! Let me know below in the comments… Do you want to see one of these posts for Girl Talk Tuesday every month or every other month?
q&a
Work life balance, struggling with a toddler and work and me time! -@emmarudsitsrawbone
Is balance even real?😜 No, but for real… It seems like balance is what we're all seeking, but it looks so different for every person. I am very blessed to have my mom helping with Kenny, the house and my business. Honestly, it's her help that keeps me as close to balance as possible. I have yet to carve out a real schedule, which is what I think we all need in order to feel some sort of balance in our lives and home. But, one day I'll hopefully get there!
What are the benefits to multi-masking? -@jennlen_
Multi-masking is applying more than one type of face mask at once. The purpose is to target different skin issues and treat them specifically. This is especially helpful if you have combination skin. Here is an example of my typical multi-masking session. I'm treating my under eyes for dark circles and fine lines, my t-zone for pore minimization and hydration for my cheeks.
Do you use any products that work really well with cystic acne? -j3n_duff
I have a few tricks up my sleeve for cystic acne…
1- I use copaiba essential oil topically for inflammation. (Message me if you want more info!)
2- I dry those spots out with a great charcoal mask. I like to spot treat overnight.
3- Cleanse with products containing salicylic acid.
What products do you use to target breakouts? -@jgarner1987
Salicylic acid is wonderful for treating acne! I've been hearing GREAT things about this concealer that covers acne and treats at the same time!
What do you love about Ohio vs. Nashville and vice versa? -@reesieb83
Ohio is wonderful to go and spend time with our friends and family, but it's not where we want to live full time. I could go without ever seeing snow again in my life and be TOTALLY fine with that. You gotta remember, the area I grew up in is literally called, "The Snow Belt." Nashville is our favorite place to be because we love the weather, the people and the city.
What's your favorite plant to grow? -@des_jeffreys
For indoor, it's my wandering Jew. I love that I can easily trim the plant and start new plants from the trimmings!
For outdoors, I love my elephant ears on my porch, but green beans have been really fun to grow too.
Hubs and I always try to keep things, "Spicy". Fun date night ideas? -@esloan82
I have a couple date night idea blog posts you should check out if you haven't already!
Where is your headband from that you wear with face masks? -@rachelmergo
They are spa headbands and I love them! You can find them here.
Do you have a favorite eyeshadow palette? -@shadowhunter_clace_js
Yes! I la-la-LOVE the mini nude palette by Natasha Denona. Check out how I use it in this video.
What kind of highlights do you have? They look so natural and amazing. -@chels4man
According to my hair stylist, Kait Marie: "It's a mix of babylights and balayage.."
What is your most used designer handbag? -@sarahmoualem
It's a toss-up between my Gucci crossbody Disco bag because it's smaller and easily fits my cell phone and wallet OR my LV Graceful bag because it's larger and makes a fab mom bag. The Graceful is more used than my Neverfull because I added the crossbody strap.
What mask do you use for under your eyes? -@araselisantana
These are my favorite collagen eye masks and these are my favorite for brightening dark circles.
I get a lot of acne around my jawline and chin from wearing a mask. What can I do? -@rimap_
I had a bout with Maskne last month and it turns out it was from not regularly cleaning my face mask. All that makeup, dirt and debris was causing constant breakouts where my mask hit. I now know that I have to keep my masks clean or else I can expect some unwelcome company.
What are your thoughts on the COVID situation within the US? -@sgauds
My answer will be different to this question depending on the day. We've been SUPER cautious throughout the pandemic. When we were in Ohio, I didn't see any of my friends and only a small handful of family members. It's such a weird time and I want to protect my family as best as I can, while also not living in fear. It's really difficult finding a balance.
Where do you want to go to holiday? -@teagirl_97_
30A is my favorite place on earth!! Now we're only a car ride away. Read my 30A Travel Guide here. We're heading there really soon.😍
I'm getting ready to move! Best moving tips/tricks/advice? I'm already overwhelmed! -@daniellestevens
Oh girl… Been there, done that. Many times. Organization is key for a move that won't make you crazy. The more organized you are when packing, the easier it will be to unpack.
Best way to transform your life to a happier one? -@kalebsmommy15
WHEW! This is a deep one. For me, I'm happiest and feel most fulfilled when my relationship with God is top priority.
What is the best drugstore face wash? -@madisondeadrick
I really love this facial wash from La Roche-Posay. It does a great job of cleansing while also hydrating the skin.
How is Ahsoka now? -@emma_rocks_with_you
Soka is doing SO well! She stayed in Ohio with my mom and she's getting heat therapy twice a week and acupuncture as needed. She's almost back to normal. We're monitoring her symptoms carefully because we don't want her to re-injure her back.
shop this post