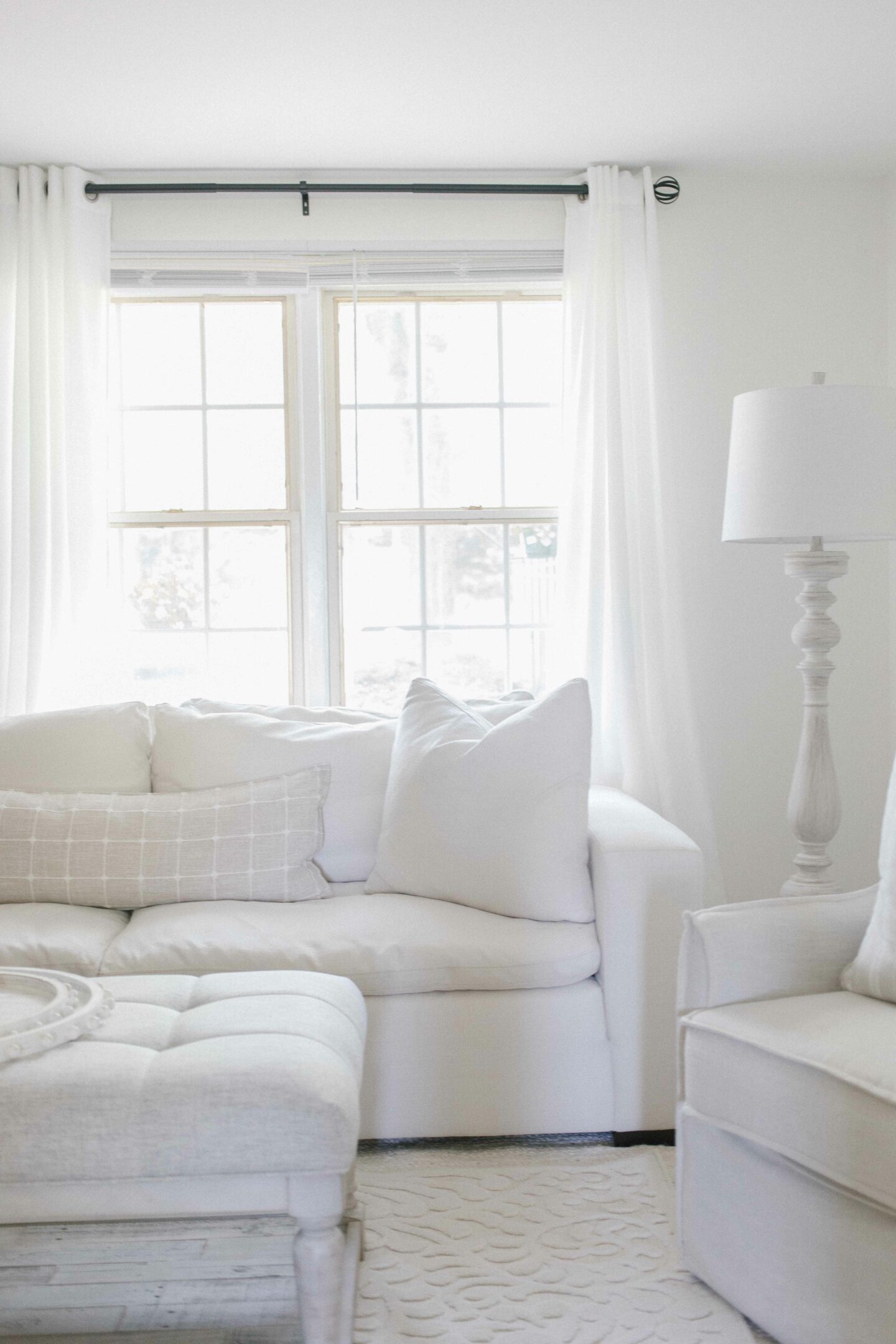 I've gotten so many messages about when the heck I'm going to show y'all the townhouse. I've been delaying until it's actually all done… But is a house ever really "done"? #deepthoughts
Let's first start with the before photo. This photo is after we painted (only one coat), but before we got our new carpet. Sadly, you missed living room walls being (what I like to call them): "Barbie Flesh Pink." When we moved in, every single wall in the place was this gross shade of tan. I use the word, "tan" lightly, because whenever light was shed in any capacity, the walls actually looked pink.
before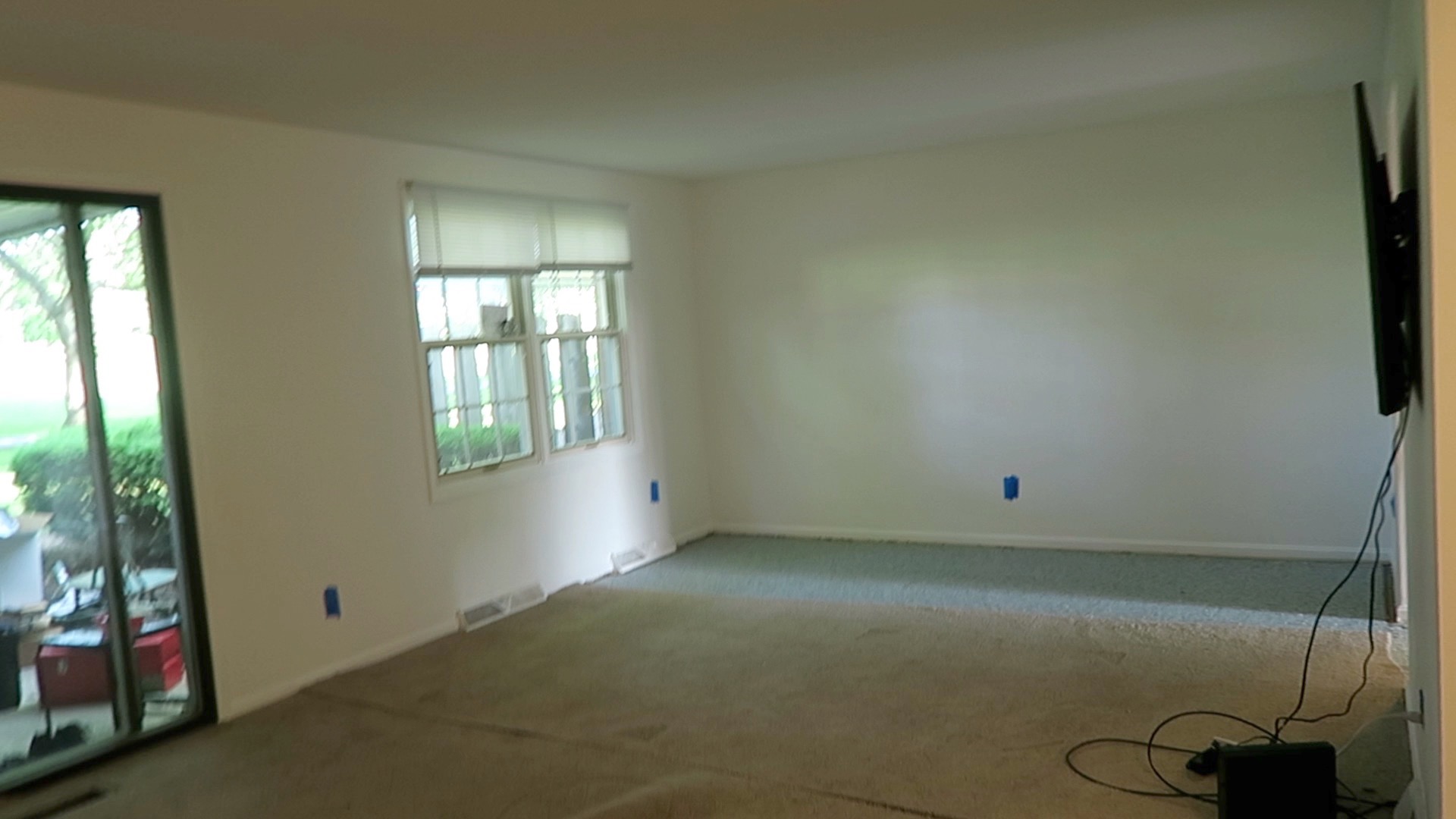 As you can see above, we only have fresh paint and a mounted tv. The photo quality is terrible because it's actually a screen grab from a video I took. Somebody forgot to take before photos, whoops.
The living room is a pretty large space with sliding doors that lead out to our back patio. It's actually a semi-open concept that is L-shaped with the dining room on the shorter end. The only space unfinished in this area is the mantle, which I'll share as soon as I complete the decor.
after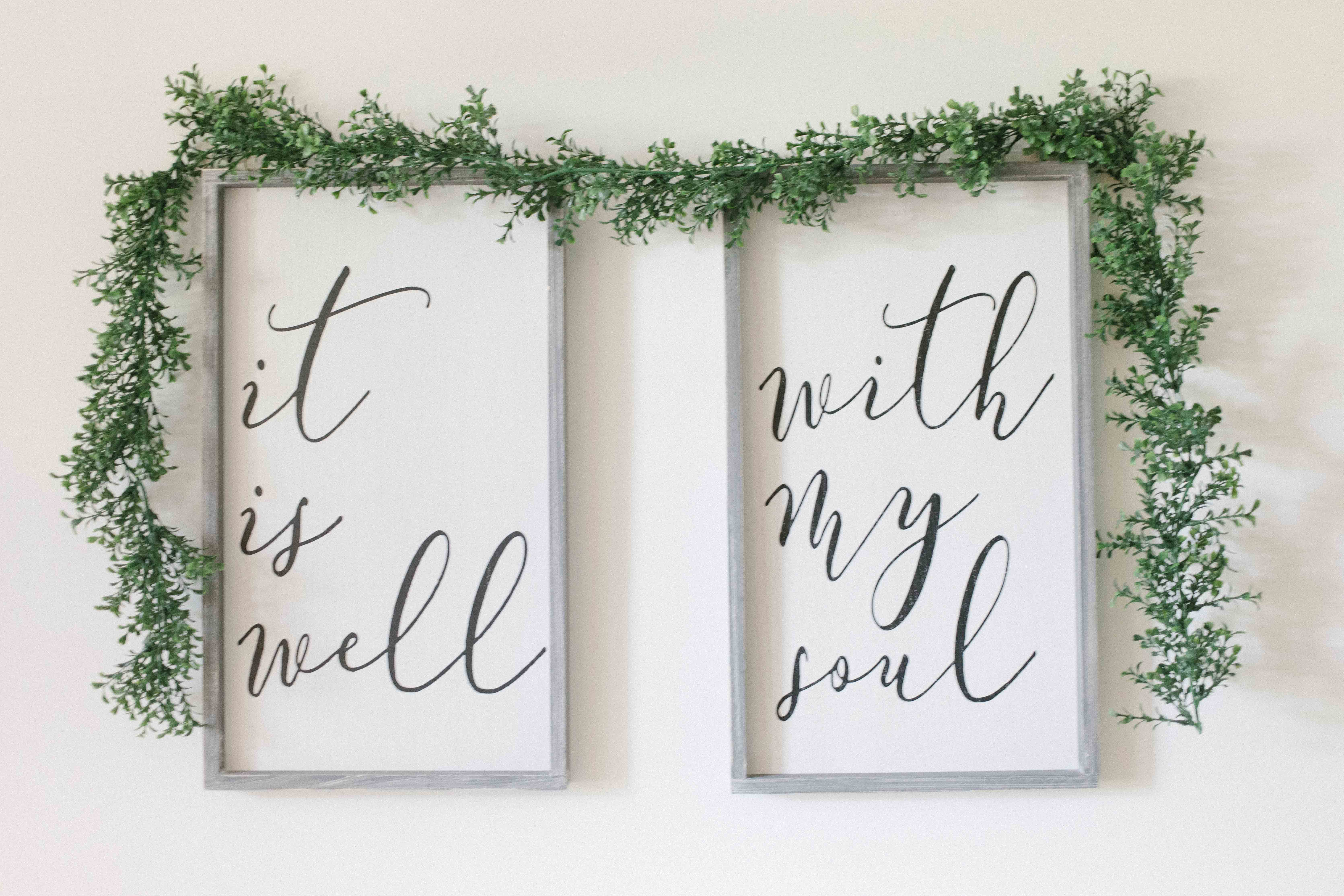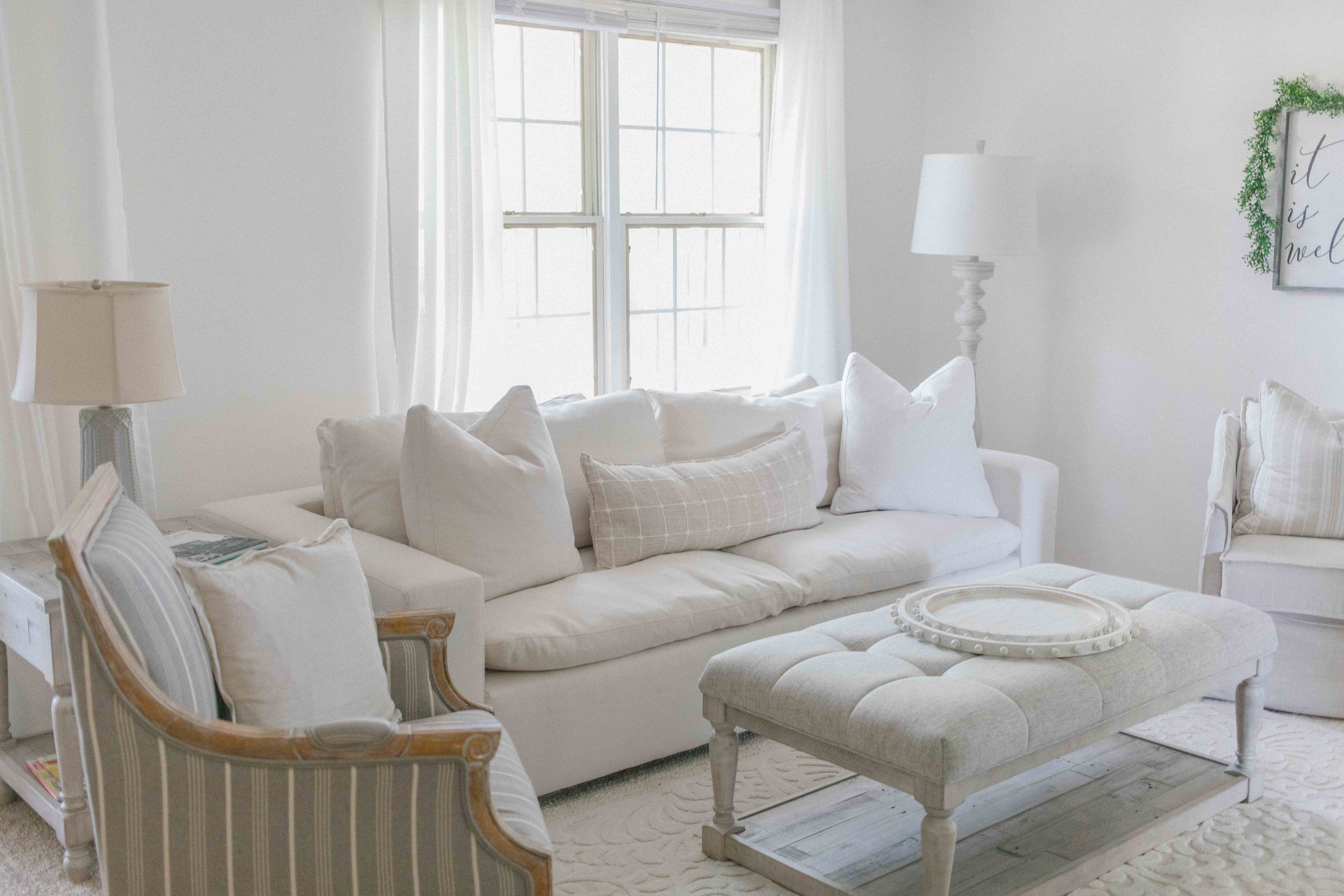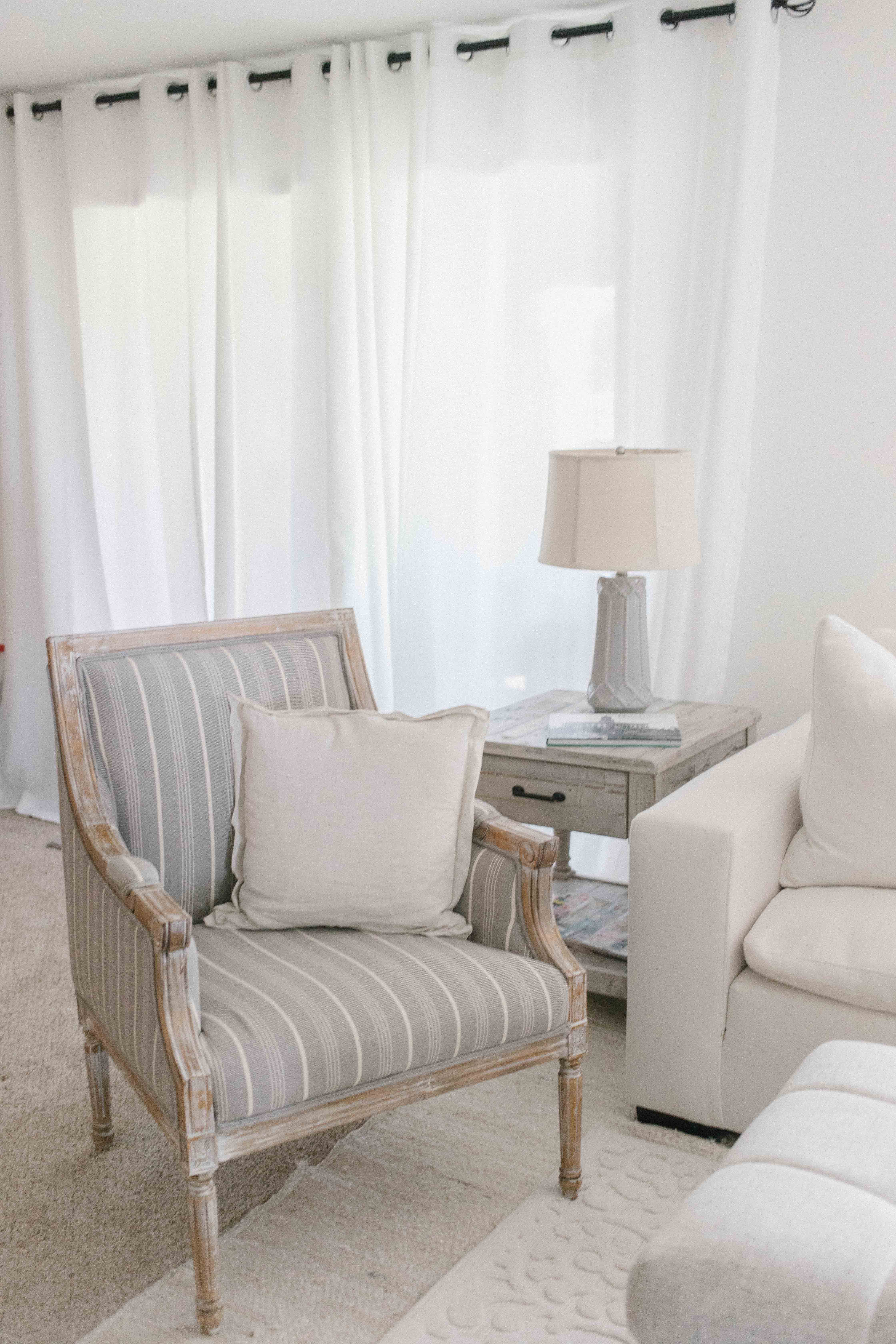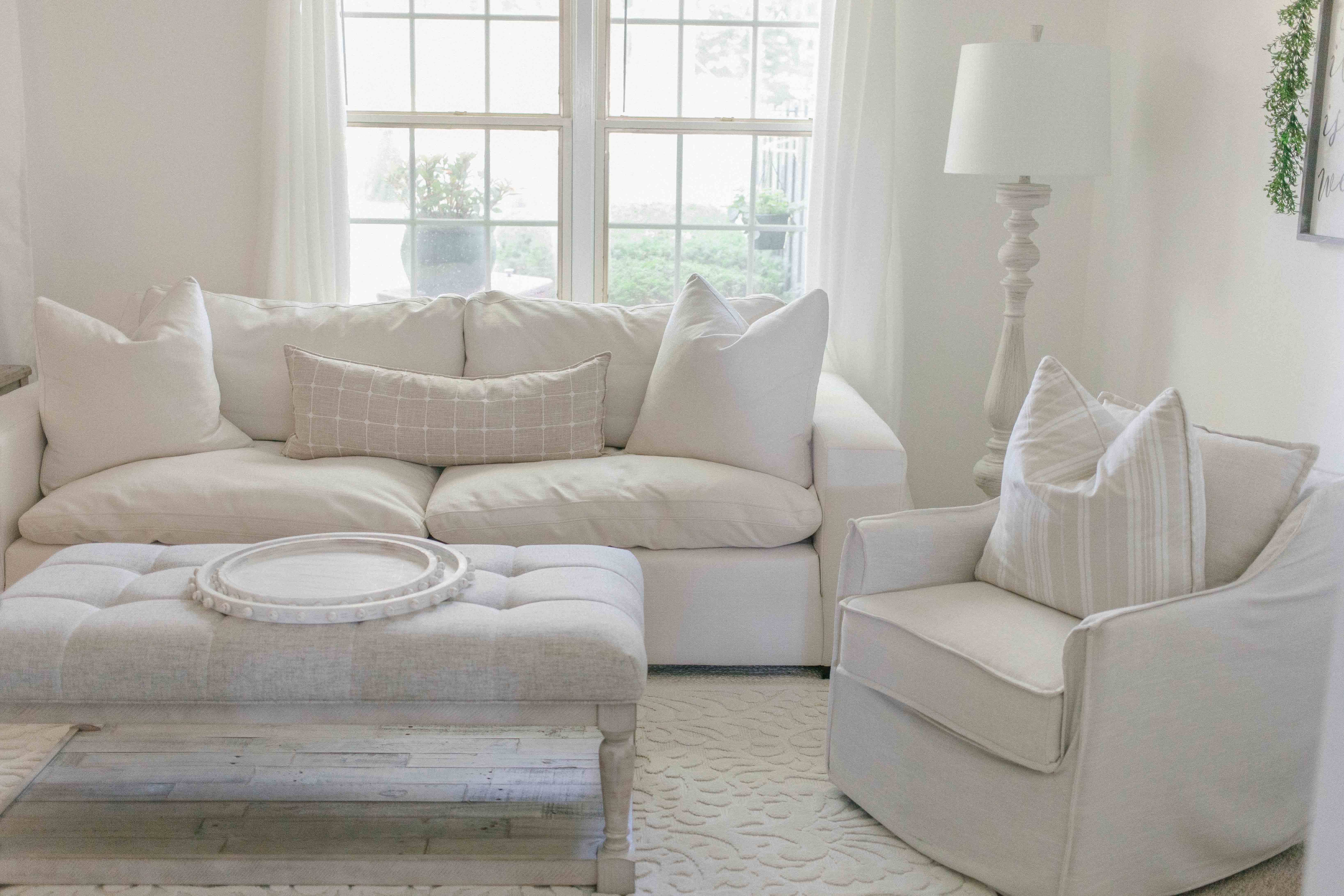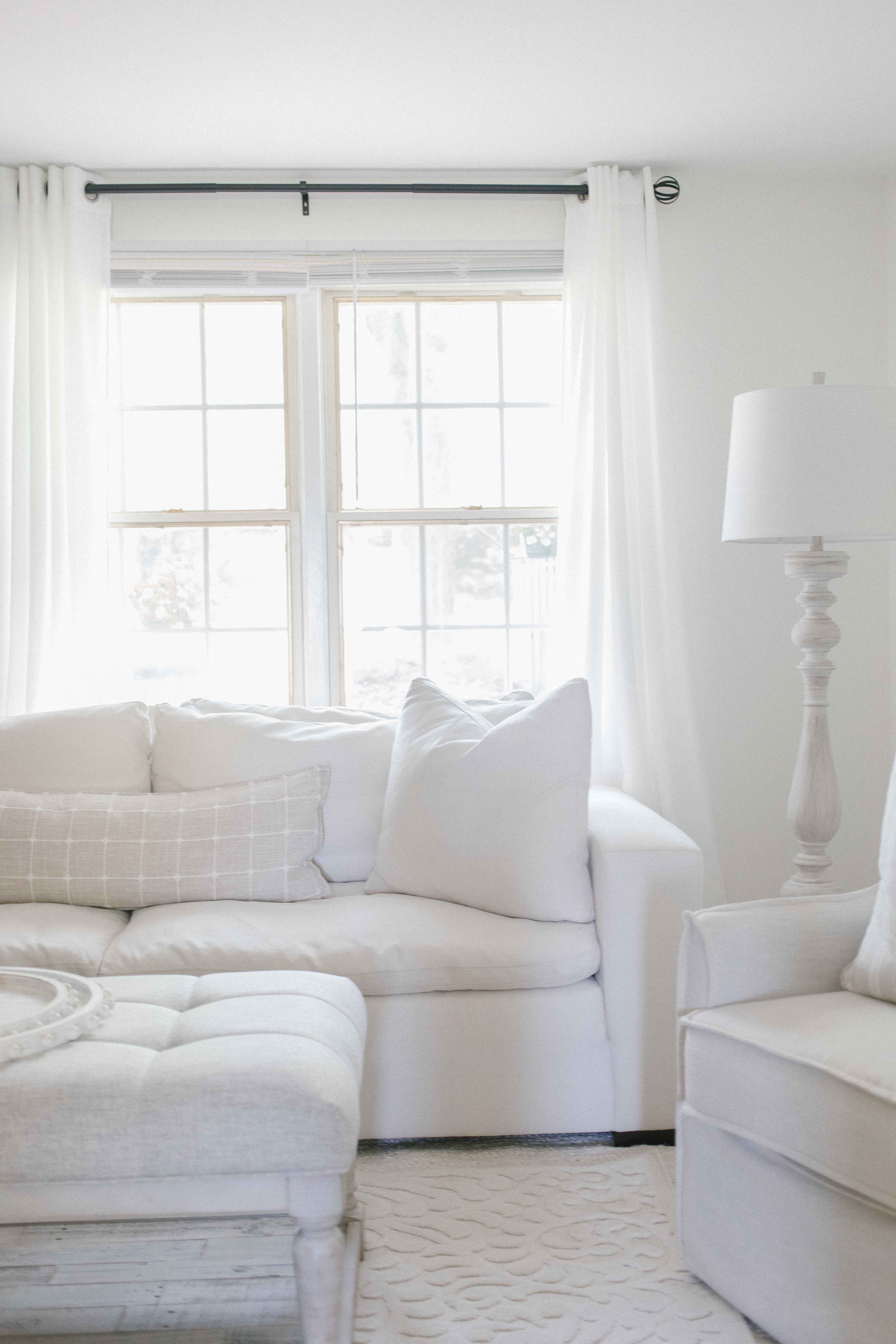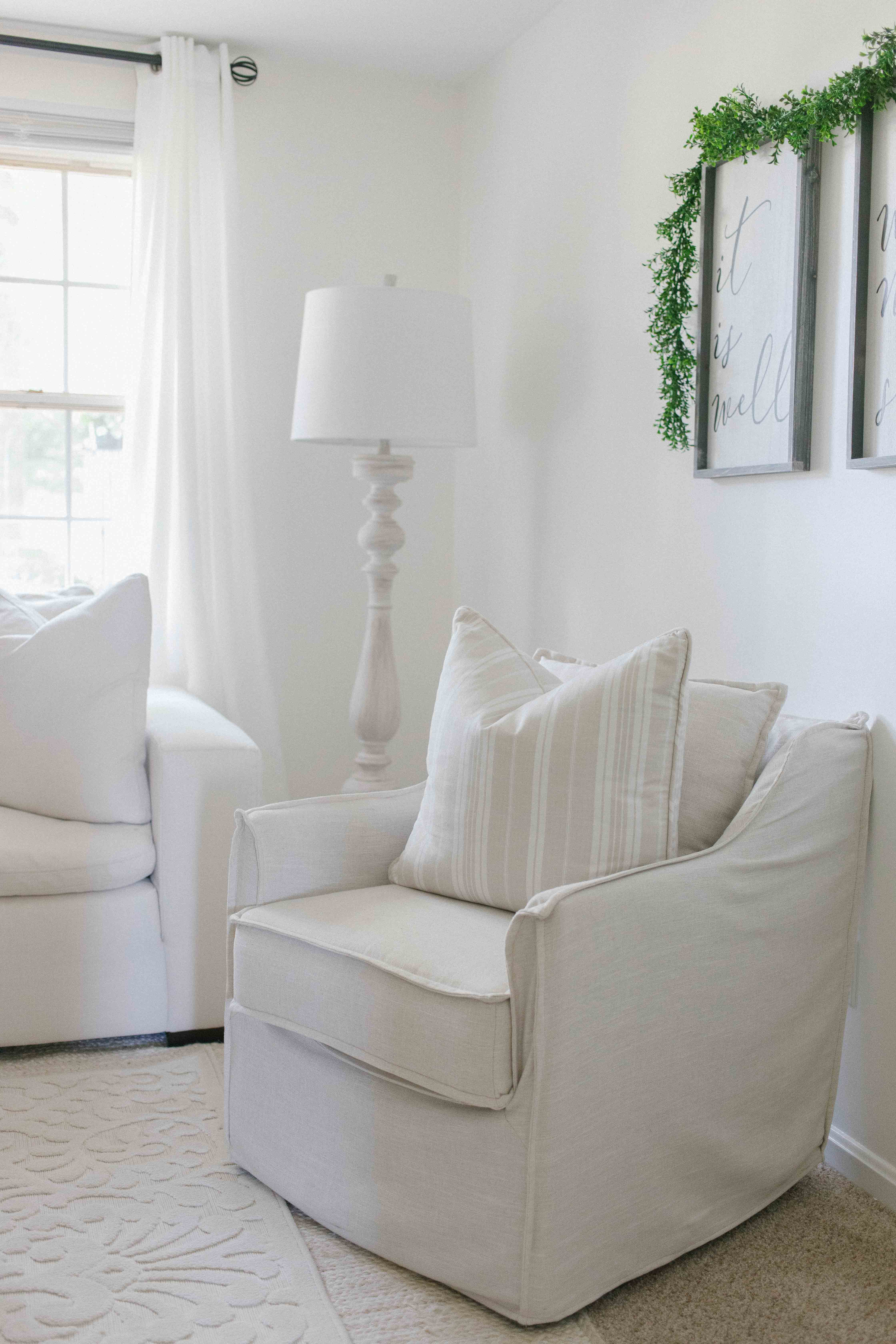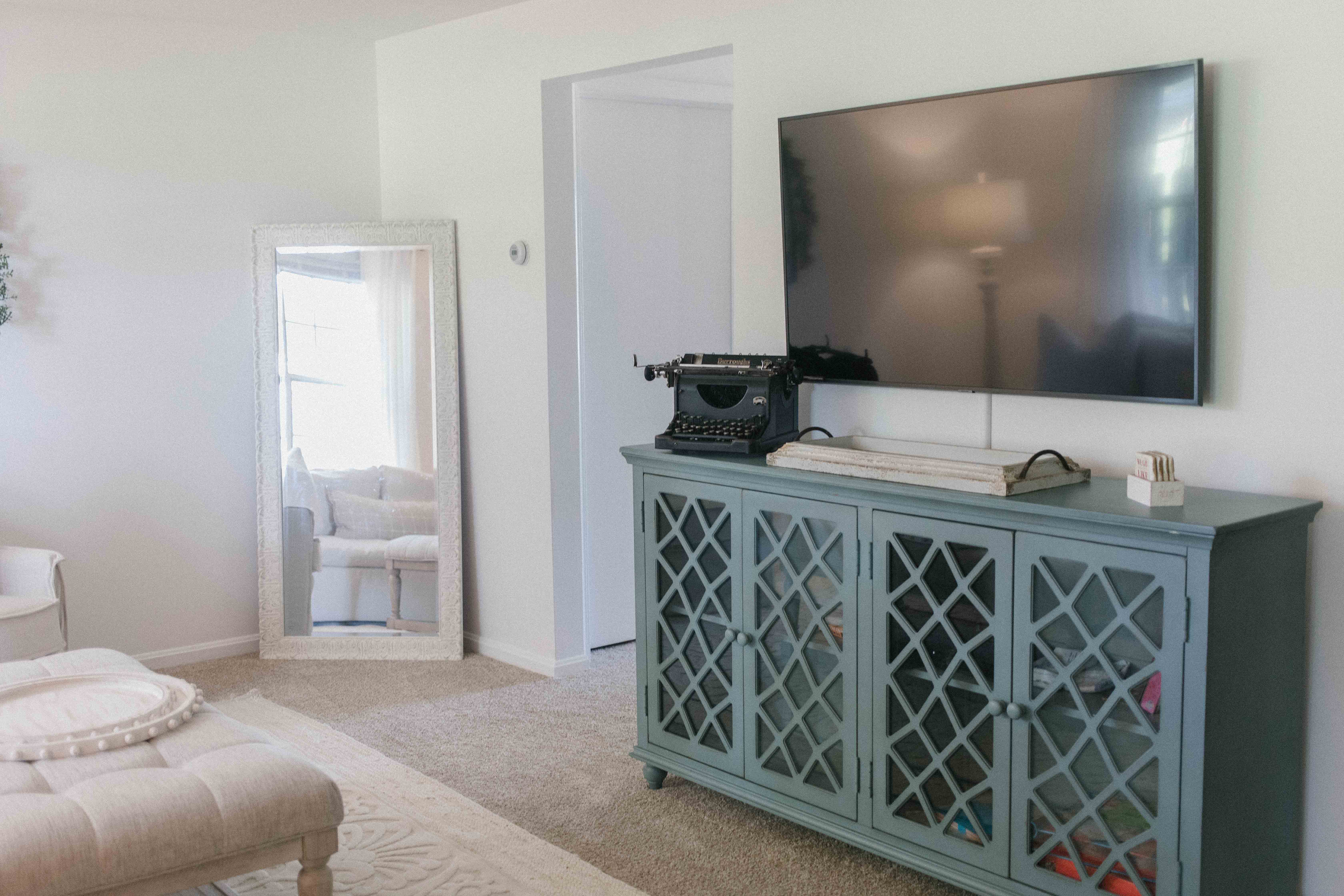 Upon moving in, I decided I wanted a Coastal Farmhouse theme. I thought I made this term up. Nope, turns out Coastal Farmhouse is a real thing. Just look it up on Pinterest.
Matt obviously bought the tv as the first piece of furniture in the house. He's such a dude, lol. But the next piece we found was this amazing sofa. At home in LA, we have the oh-so-loved Restoration Hardware Cloud sectional. I love that sectional more than any other piece of furniture I've ever bought. After owning it for two years now, do I think it's worth the hefty price tag? Kinda, not really. I love the look of it, I do just want to plop down and melt into it like a cloud. It's crazy comfy, but the downside is that it doesn't hold its shape very well.
When we walked into Value City Furniture here in Ohio and saw this sofa, it felt like we were looking at an exact duplicate of our sectional at home in LA, except it wasn't bright white, it's more of an ivory. I've looked around online and haven't been able to find this sofa on any mainstream furniture sites. It appears to possibly be a Value City only piece. I did find some other super similar sofas that I linked below. I can't say whether they're that same soft-as-butter fabric or if they swallow you up in coziness like our new sofa does though.
The walls are painted "Polar Bear" and trim is "Ultra Pure White," both of which are Behr paints. The second the walls were changed from that gross pink/nude shade and freshened up to a brighter white, our place felt about ten times larger. It's crazy how much paint and/or light can change a space.
As for all of the other furniture, we did our best to choose pieces that were reasonably priced and waited to snag some on sale to save a few bucks wherever we could.
our furniture details
It Is Well Paintings: Hobby Lobby
Sofa: Value City Furniture (Similar HERE, HERE, HERE, and HERE)
Striped Chair: Kirkland's
Tan Swivel Chair: Homegoods
Coffee Table Ottoman: Ashley Furniture
Beaded Wood White-Washed Trays: Mudpie (c/0)
End Table: Ashley Furniture
Jute Rug (8×10): Rugs USA
Ivory Area Rug (5×7): My Texas House by Orian Rug
Floor Lamp: Kirkland's
Leaning Mirror: Kirkland's
Curtain Rods: Home Depot
Drapes: Target
Table Lamp: Kirkland's
Throw Pillow: Pottery Barn
Accent Cabinet: Ashley Furniture