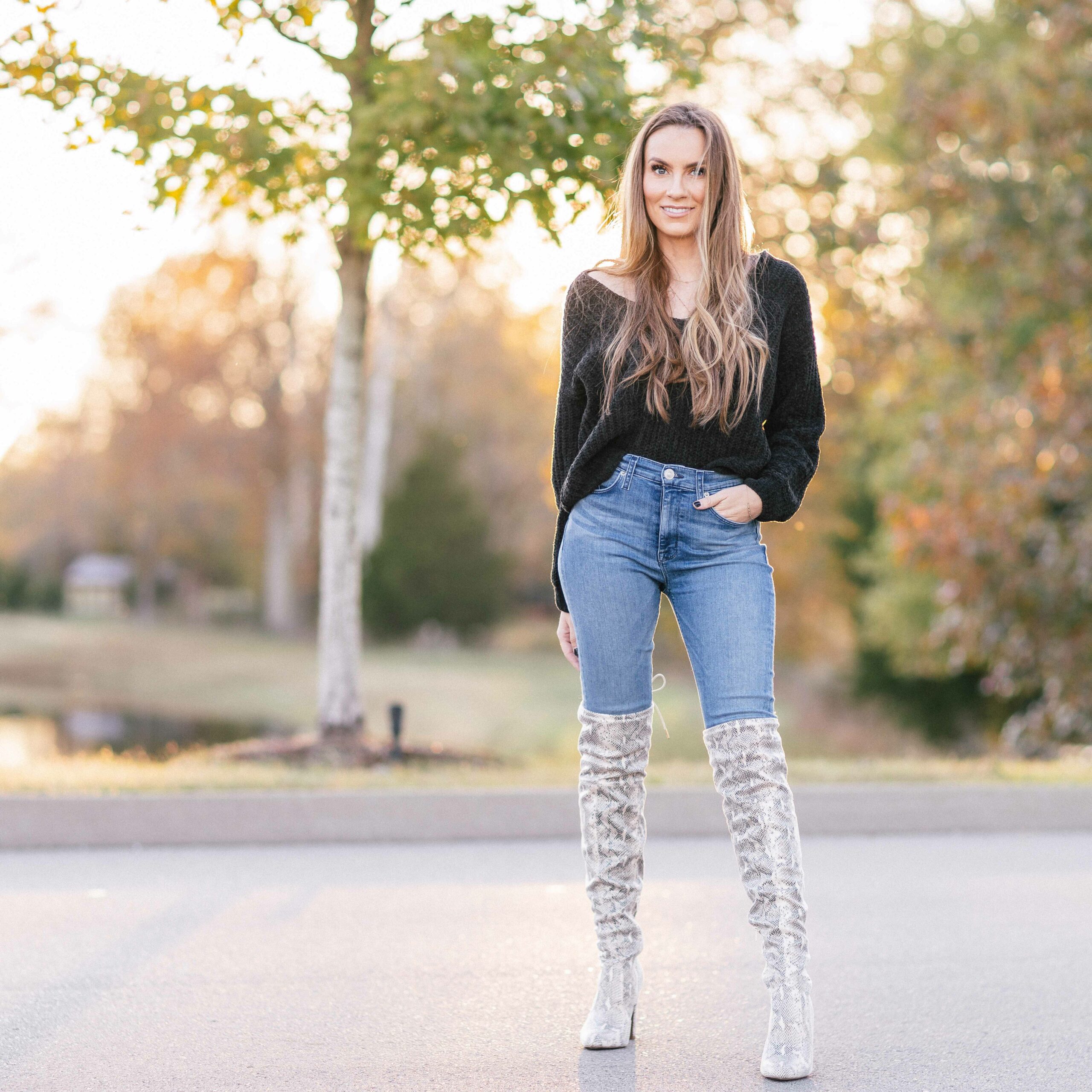 This is the coziest season of the year which gets me in the mood for a few things:
Binge-worthy tv √
Good books √
Since we've already covered items 1-3 on the checklist, let's mosey on along to #4… Binge-worthy tv shows.
I think pretty much anyone can appreciate a good binge-fest of tv, but not all of us agree on what constitutes a binge-worthy show. I can appreciate a wide range of genres, with the exception of horror. This girl can NOT do scary.
After talking about recently getting up to date with Outlander, so many of you chimed in with what shows you're currently loving. That got me to thinking about how I wish every GG could connect and chat easily, which is why I created my private Facebook group, but not every GG has joined us over there yet… I'm kicking things off with the shows I've binged myself.
shows I've binged
Timeless
I woke up in the middle of the night last night thinking HOW COULD I FORGET TIMELESS?! Then the onslaught of DMs proved that y'all felt the same way. It really was the best show. I legitimately learned something new every single episode. It's my favorite project that Matt Lanter was ever a part of. 🙂
Outlander
Okay, this is my recommendation. And a TON of other GGs recommendation too. So, SO good. Season one is very sexy, be forewarned. Very sexy is putting it lightly. It's uber sexual. There are definite moments of heartbreak. The writing is incredible and so is the acting. It's based off a book series, so you can read the books first if you so choose.
Dead to Me
This is a new series on Netflix and Matt and I binged it so fast. The writing is so stinking clever. But the performances make the show. Christina Applegate shines in her role, truly. Another warning, the language is pretty terrible.
Parenthood
This one took me forever to finish, but I'm glad I did. It's a little like This Is Us, you cry more than you laugh… But for some reason, you don't even mind.
Gilmore Girls
I could watch this show over and over again. I'll never get tired of Lorelai and Luke. See my full review in this blog post.
Call the Midwife
I love period pieces. I planned on becoming a midwife when I was in nursing school (clearly that didn't happen!) so this show majorly appealed to me. I love the lightheartedness of the show, but I hate how many characters we've been through becuase of actors leaving or recasting.
Downton Abbey
I feel like nothing really happens in the majority of episodes, but there's something so comforting about that. I loved watching the daughters mature through their different seasons of life throughout the series.
The Marvelous Mrs. Maisel
I'm chomping at the bit for season three to premiere later this week. This show is not only stunning to look at with all the beautiful wardrobe and set design, but the story is so stinking good!
The Office
If you have never watched The Office from beginning to end, you're seriously missing out. Matt and I LOL for real practically every episode.
You
Another very sexy show. Like possibly more sexual than Outlander? Weigh in below and let me know which was more risque! Penn Badgley's performance was amazing, the storyline was so interesting and I found myself on the edge of my seat at the end of every dang episode.
Modern Love
I'm currently watching this show now and I'm hooked. Each episode is a different love story and there are truly some unique scenarios, but you find yourself needing a tissue for happy tears (so far for me at least)!
The Crown
Season three just dropped on Netflix and you better believe I'm all over it. I LOVE this show. Not a fan of the recasting for season three, but I like my shows historically accurate and the ages are all but that this season.
Stranger Things
I was so nervous to watch this show, because #scaredycat. But it turned out to not be scary. It's so fun to take a time machine back to the 80's. It's definitely not something I would normally think, "Oh, I wanna watch that!" But, it turns out, I totally do wanna watch it!
Younger
Oh man, I don't think I've ever watched a show so fast. A girlfriend recommended Younger to me a few years back and I watched all three seasons in the matter of like one week. It feels like Sex and the City meets Friends- both of which I've binged as well and loved. Younger is lighter than SATC, it gets you laughing and is somehow relatable in certain ways.
New Girl
Oh man do I love this show. I still haven't finished the final season, because I don't want it to ever be over!!
This Is Us
Do I even need to say why I love this show? I'm just now in the beginning of season four, but I'm going to enjoy the season, because I seem to run through these episodes so quickly.
The Wonder Years
Watching this show from beginning to end was like reliving my adolescence then high school years.
Jack Ryan
To be honest, I just wanted to watch this to see Jim from The Office in something else (I LOVED him in Something Borrowed!) But I kept watching for the story. I can't wait to watch season two!
Big Little Lies
Another risqué show, no little eyes permitted. So many twists and turns, it left my head spinning. I loved the cliffhangers and plotline in general. Another one I can't wait to finally catch season two on!
---
---
I've watched many other shows beginning to end, these are just the ones I can think of off the top of my head. Of course I've seen every episode of Golden Girls and Designing Women, but I don't even need to talk about my love for those shows.
I've received a ton of recommendations from my GGs on what I should watch next, so I thought I would round them up in one place for you to check out as well!
GG recommended shows
The Morning Show
Grey's Anatomy
Handmaid's Tale
Ozark
Poldark
Animal Kingdom
Peaky Blinders
Killing Eve
Bosch
Four Weddings and a Funeral
Man in the High Castle
Living with Yourself
The Last Kingdom
Dublin Murders
Burden of Proof
Do tell… What are you currently watching? Let me know in the comments below!