Need to decorate your Christmas tree on a budget? Here's how I completed my gorgeous tree for under $125!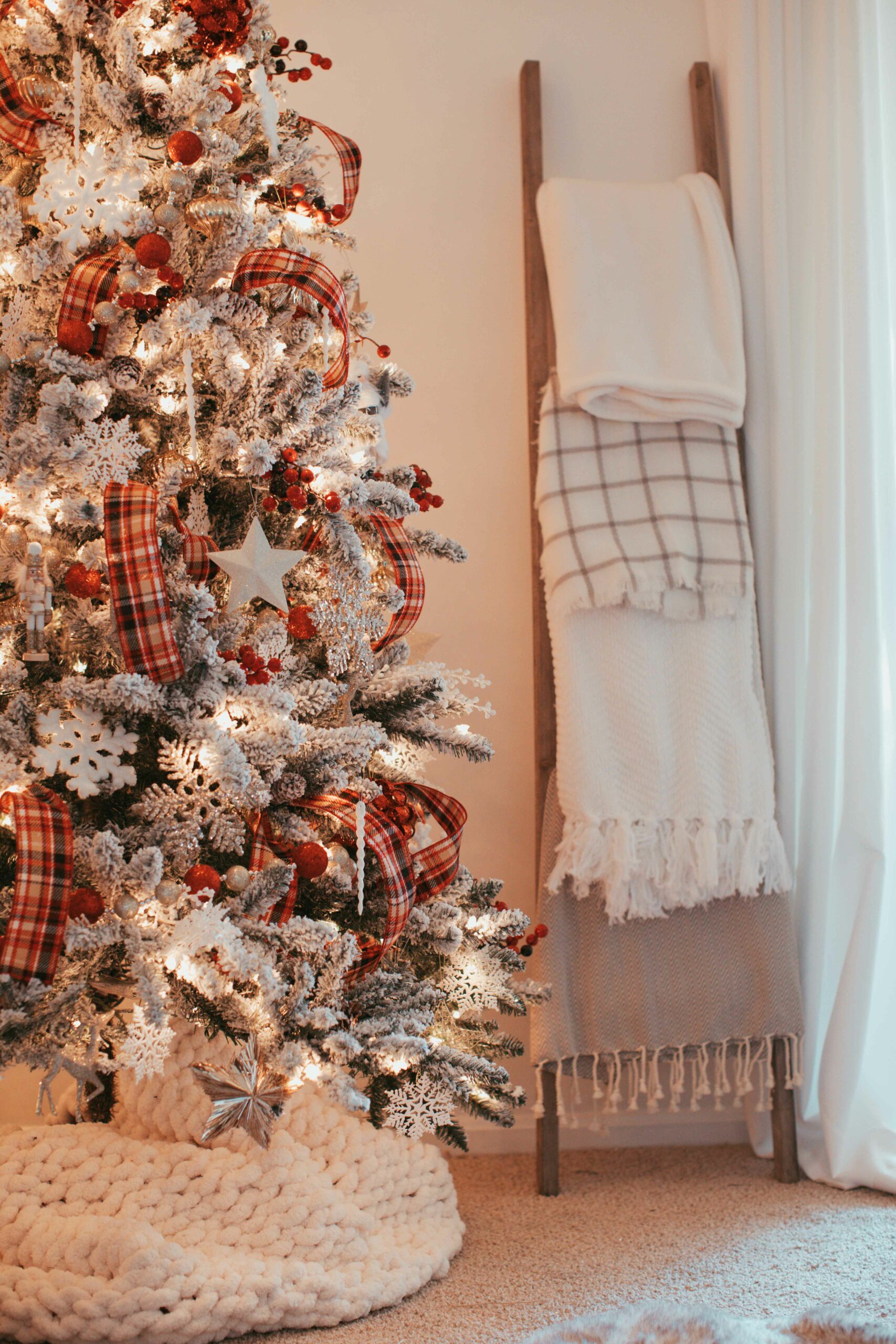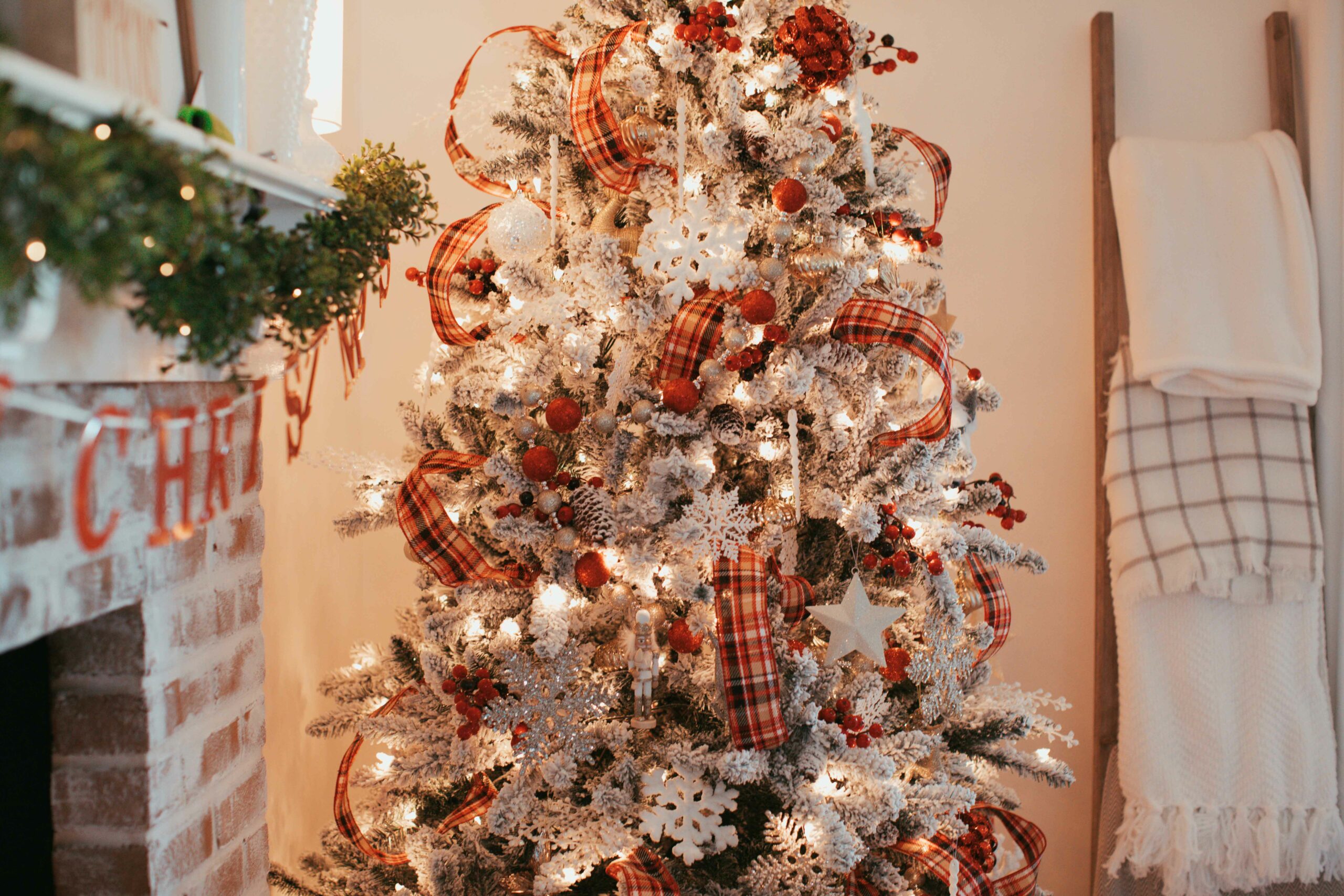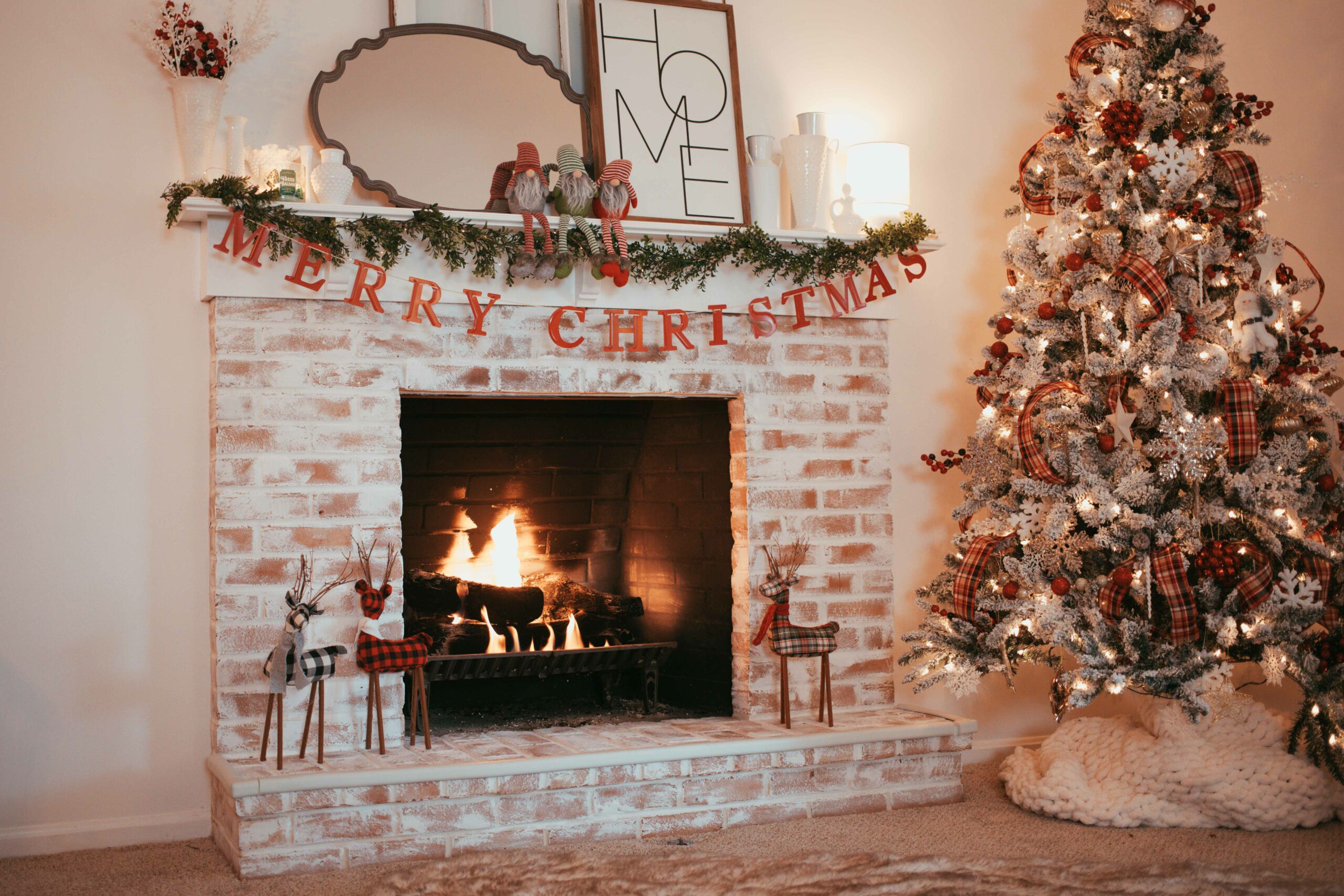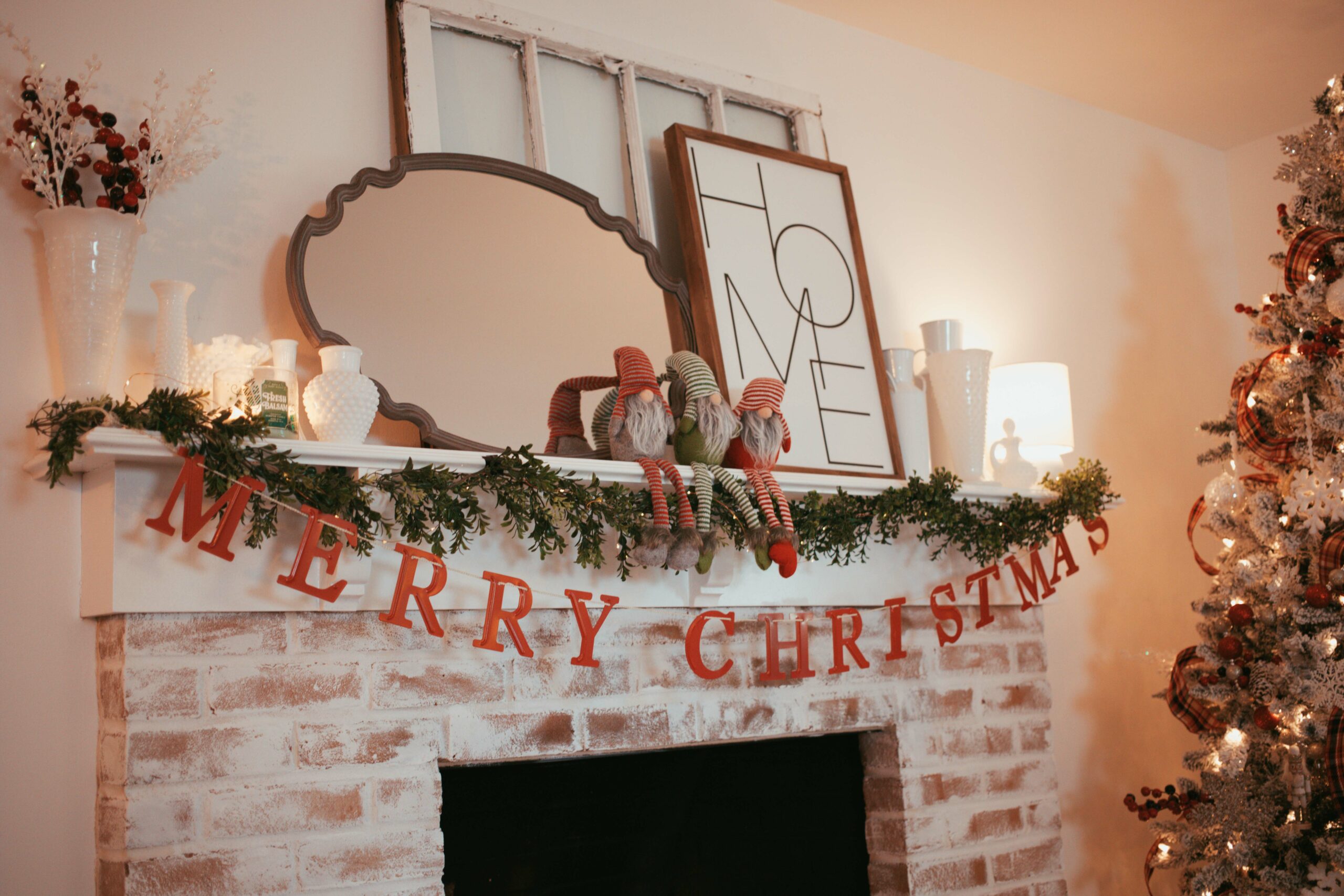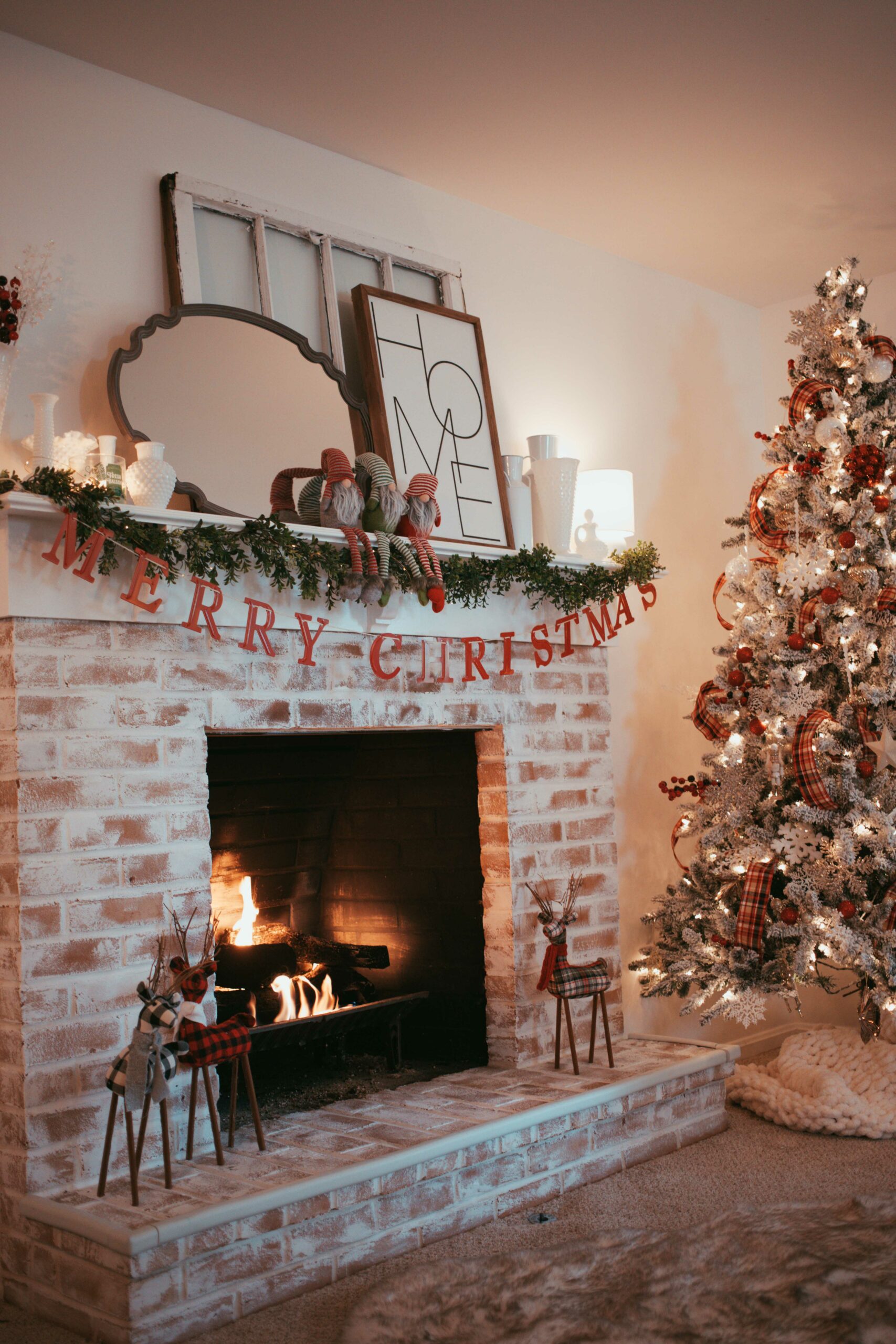 Our townhouse in Ohio is neutral toned and feels very cozy, so it didn't take much to decorate it for Christmas. I decided to choose all budget-friendly pieces because we don't know how much of the holiday season we'll spend here this year. Also, I've received feedback from y'all that you actually prefer my budget-friendly finds.
Let's chat about the tree first off. It's a gorgeous flocked tree that was passed down to me from my cousin, Mindy, and it's still available at Walmart. Our tree is 7.5′ tall and under $200. When compared to popular brands like King of Christmas or Balsam Hill, this price is insanely reasonable.
I first went to Hobby Lobby and picked up a few essentials like ribbon, ornaments and berries. Then I ended up at Target and found SO much I love! They had the cutest Christmas decor, I couldn't stop myself. My cart was soon overflowing.
my target decor

Then there's Walmart. I found SO much goodness there this year! My reindeer trio was so cute, my MIL had to have a set too! What a deal at only $17 for three!
my walmart decor

I've been all about the gnomes this year. I found this set on Amazon and just fell in love. I'm still working on their names, my vote is: Comet, Cupid and Blitzen. 🙂
my other decor

Every single item in this post (except the Christmas tree!) is under $25! I love everything about our decor this year. What has been your favorite Christmas find this year? Let me know in the comments below!
Learn more about my DIY chunky knit tree skirt in this blog post and the short tutorial below.