How to get rid of burnt hair smell… You're probably reading this title and thinking, just wash your hair.
If so, you clearly haven't experienced this burnt hair smell problem.
Because, if you had, you'd know that your hair stank is at it's worst when it's wet. In fact, you're probably wondering, "Why does my hair smell burnt?"
I best describe the smell as, "A wet dog on fire." That is the most accurate description of the smell I've been having whenever I shower.
YUM.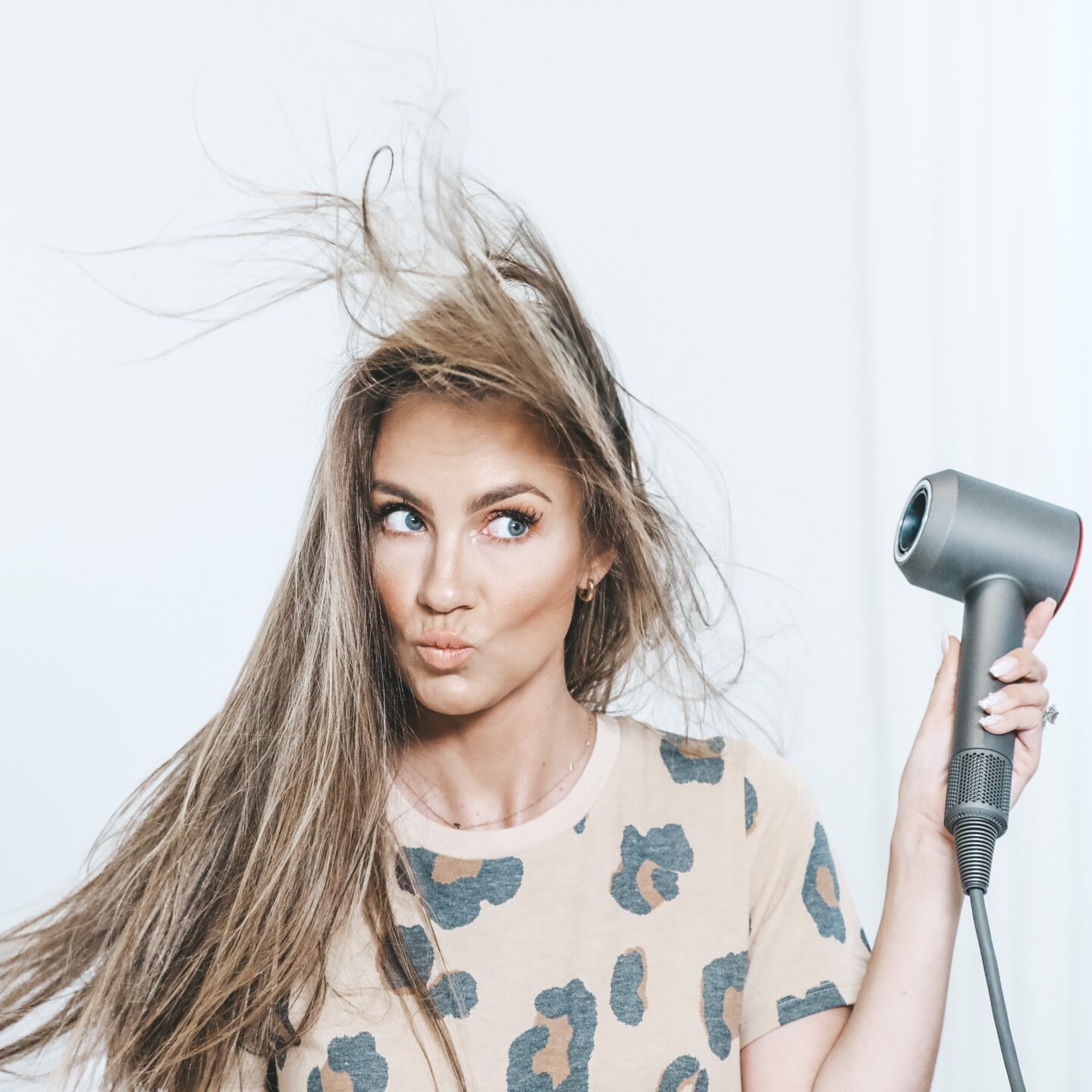 Who wouldn't want this smell following them around all day, every day?
I tried everything in the books how to get rid of burnt hair smell (stank nastiness) on my head.
Finally, I took to Instagram Stories and asked the real experts, you guys.
I tried a bunch of hacks and found a few that actually worked to fix the burnt hair smell.
Watch my video below to see what did the trick and got my hair back to normal. Here's what I did and shows how to get rid of burnt hair smell after washing.
How to get rid of burnt hair smell
Baking soda.
I never would've thought to put baking soda on my hair.
It just would never occur to me to use the substance that I use to remove bad fridge odors and I add to all my baked goods.
I created a paste with a little water then applied to damp my hair before shampooing.
After one use, I noticed that the odor was a little better. So this step definitely helped get rid of the burnt hair smell.
After the second use, the odor was almost completely gone. I was shocked.
I plan to do this about once a month or so to get a good deep clean.
Whenever I feel like my hair has a product build-up, I do a white vinegar rinse on my scalp. Talk about an awesome scalp reboot!
Turned the heat down.
My hair is naturally stick straight and doesn't hold curl very well.
When styling, I use the hottest setting because I've learned that is how my hair best styles.
In exchange, I've earned a delightful burnt odor. I use this curling wand (which I love) usually at 450º. While trying all different hacks, I also turned my heat down to 350º which also seems to have made a big difference in the smell.
Switched up my hair products.
I rotate between hair products and brands all the time.
I'm constantly testing out new things to see what works for y'all, so I can give you some solid feedback.
Many of you suggested different hair products, but a few I noticed were repeated a ton, so I ran out to Ulta and picked them up.
I linked all of the new products I'm currently using below because this hair cocktail seems to have made a big difference and has been a fix to the burnt hair smell.
shop this post

Like this post about how to get burnt smell out of hair? Then you'll love these posts too!
How To: Perfect Salon Blowout at Home
Why does my hair smell burnt?
There could be multiple reasons for the burnt hair scent. Are you using hot tools at higher than 350º? That alone could be the culprit.
Why does my hair smell burnt when wet or after washing?
Again, multiple reasons why that may be the case. Read the post above for the steps I took to remove the burnt smell from my hair.
How to remove burnt hair smell from my hair?
Above are three things I used to removed the burnt hair smell FAST!