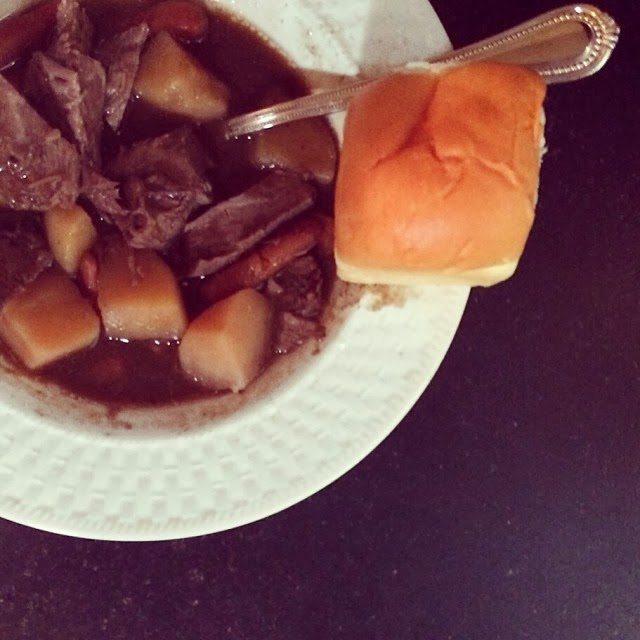 If you cook at all, then pot roast should be a dish that you know how to make.
Most Americans grew up with pot roast as a dinnertime staple. It's
a classic dish
that the whole family enjoys.
The most common question when making pot roast is which cut of beef should you buy?
Personally, I prefer a chuck roast, but my Mawmaw always preferred an English roast.
Mawmaw also preferred to make hers in the oven, but I'm a
slow cooker
girl through and through.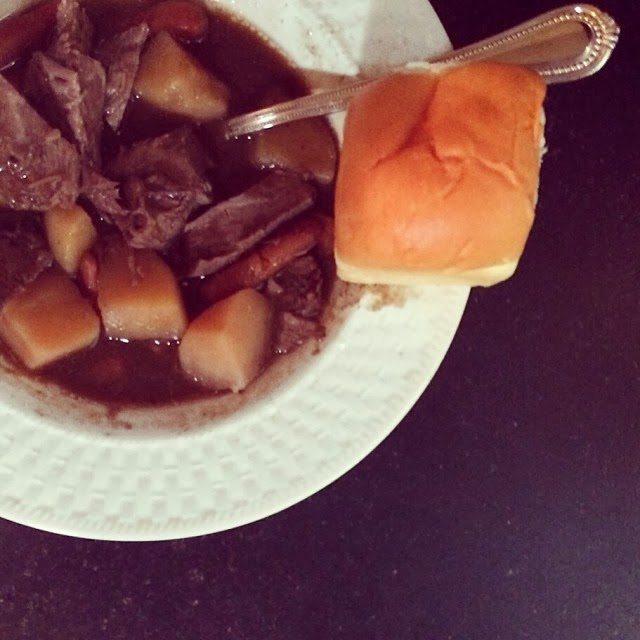 Yesterday, I posted this photo on my
Instagram account
and asked if I should blog the recipe… The answer was an overwhelming YES.
This is the easiest and most delicious pot roast I've ever made.
You can slow cook this for 8 hours or cook it on high for 4 hours depending on how much time you have. I always recommend going low and slow so that the meat is most tender.
If you get a bad or tough cut of meat, then it is what it is, but if you get a great cut of meat, this roast is seriously insane. It's flavored beautifully, is so tender it falls apart and melts in your mouth.
Ingredients:
3 lb. Chuck Roast
Coconut Oil
Fresh cracked black pepper
2 cups of water
1 packet of French Onion Dip Mix
1 packet of Brown Gravy
1 packet of Ranch Dressing Mix
Baby carrots
Two large potatoes peeled and diced
Directions:
Heat coconut oil in frying pan until melted.
Add roast to pan over medium heat, salt and pepper all sides.
Brown all sides of roast until lightly seared.
Remove roast from crockpot
Pour a tablespoon or two of leftover drippings from pan into mixing bowl.
Add water and three packets of seasoning to mixing bowl with oil.
Whisk well until fully combined.
Pour mixture over roast and arrange carrots around pot roast.
Cover and cook on high in crockpot for 1 hour.
Lower to low heat and cook an additional 5-6 hours, until fully cooked. Or cook on low for 7 hours, which is my preferred method.
Add in cut potatoes last 2-3 hours of slow cooking.
shop this post