Hopefully, you have been joining us on this pregnancy journey via Hello Bump Podcast! Last week we chatted about episodes 2 and 3. I recapped the feelings I experienced in weeks 6, 7 and 8 of my first trimester.
This week we covered week 9 in episode 4 and week 10 in episode 5. For those of you with iPhones, you can easily download and listen to our shows using the Podcasts app via iTunes. If you have an Android, we are also available on the Stitcher app. And if you don't have either, you can listen to the episodes directly from my blog posts.
Episode 4: Week 9 "Vaginal Cannon and Tasting Breastmilk" has me exploring body image and my own sex drive during pregnancy. I don't think I can get much more personal with y'all at this point… Oh but I will in the very near future, just you wait. LOL! In this episode, we also talk about Matt's blood work results and his gene mutations. After going through this process, it leaves me wondering if everyone does this Counsyl testing and if it just gives parents reason for unnecessary concern? I know it's great for recognizing true genetic issues, but when it's not something potentially life threatening, is it worth the fear we experience waiting for the genetic counselor to determine our risks?
Another topic from week 9 that still plagues me to this very day is the illusive "Listeria" threat. I've seen several women whose doctors have said that they've never in their career treated a patient for listeria. It makes me also wonder if we're overly cautious about the foods we eat? Can you tell that this mama just REALLY wants a hot dog right now?!


Episode 5: Week 10 "The Name Game" has us chatting about all the different methods for guessing the gender. I want to know… Have any of you had luck or found one theory over the other to be more effective? I've seen a lot of believers in the Ramzi Theory, the heart rate count and the forehead slope. Wondering what y'all think about these!
The task of naming our baby has been the most daunting to date. Here's the problem: no matter what name you choose, there will always be someone in your life who doesn't like it for one reason or another. As of now, we don't plan on releasing the baby's name until after the birth. We receive enough feedback from family and close friends, so we don't need to invite additional feedback on the name into our lives, ya know? I honestly think that keeping the name a secret until the birth is the smartest way to go, that way you don't have any opinion's weighting in. I believe that your child is God's very personal gift to you. He only tasks the parents with the privilege of selecting a name, yet so many people feel that it is their right to give opinions about it. Naming your baby is a very personal, very special thing, so I think you should keep it that way.


This past weekend, Matt felt like I really popped. So now that I have a true bump, I'm struggling to dress myself. NOTHING FITS ME, Y'ALL. I know, I know… This is normal and totally a part of it. But again, I'm just being totally human and fessing up to how I've been feeling this week. I did some new maternity pieces in today so I'm excited to have some new things to style the bump with!
Here's a couple of looks I've put together this week: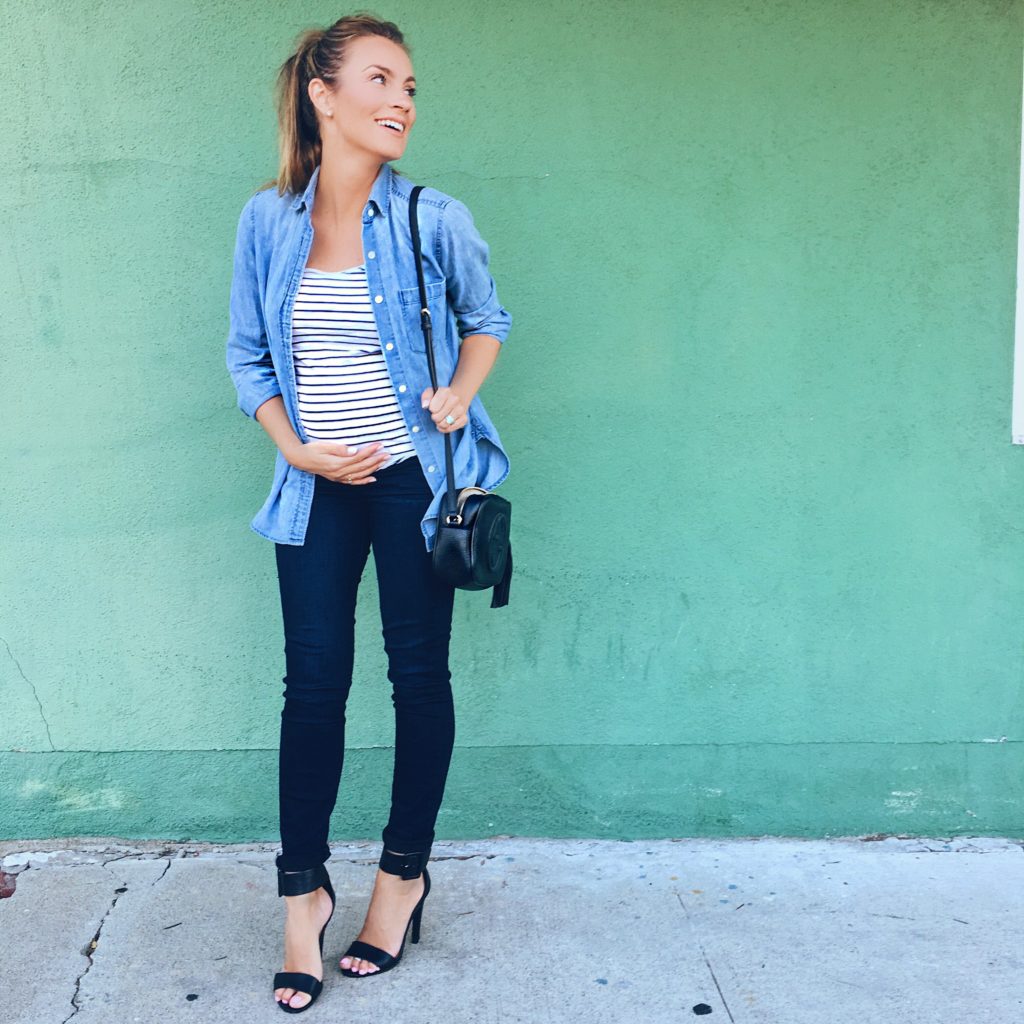 J. Crew Chambray Shirt // Striped Tee (similar) // Paige Ankle Skinny Jeans // Black Strappy Heels (similar)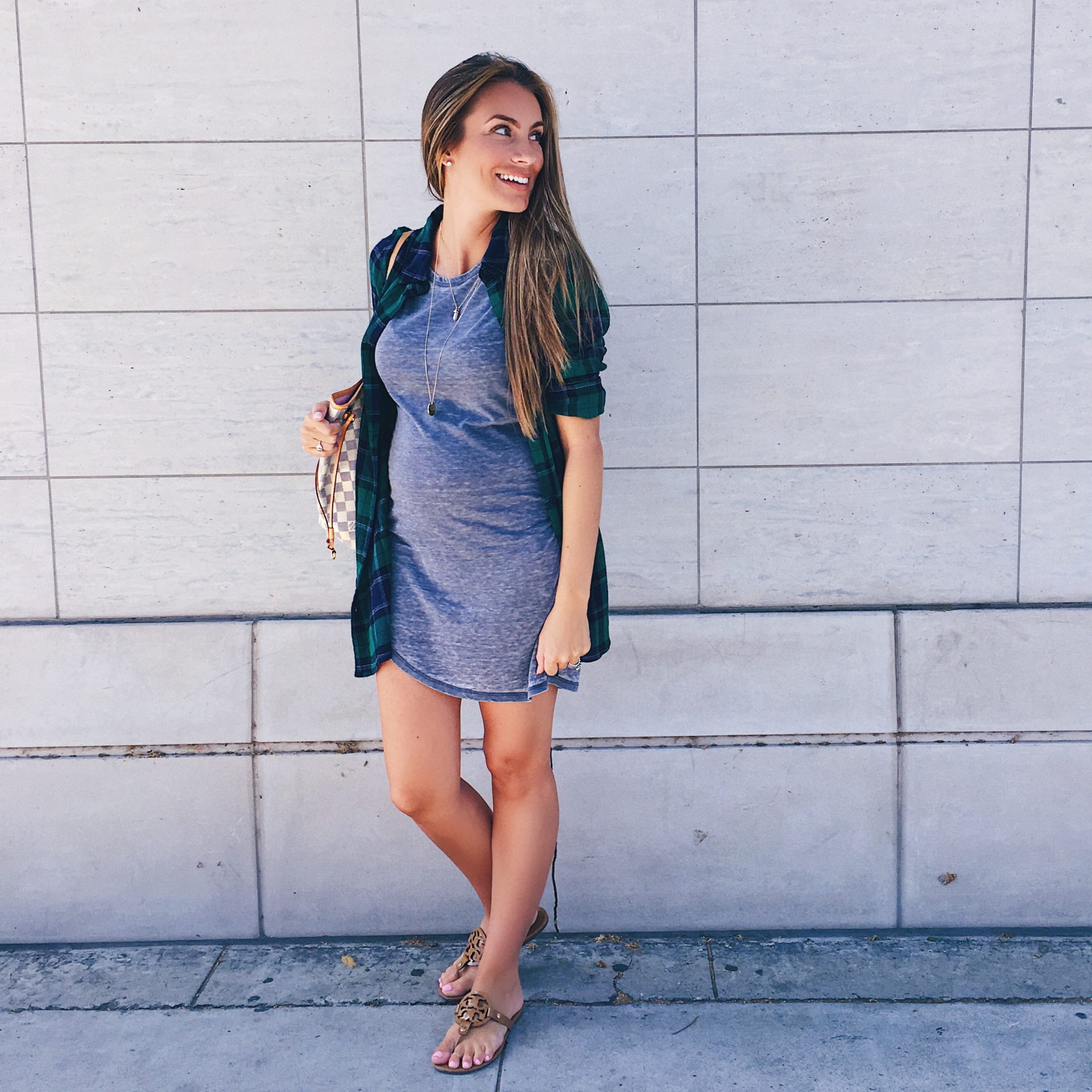 C&C California Tee Shirt Dress (similar) // BP. Plaid Cotton Shirt // Tory Burch Miller Sandals