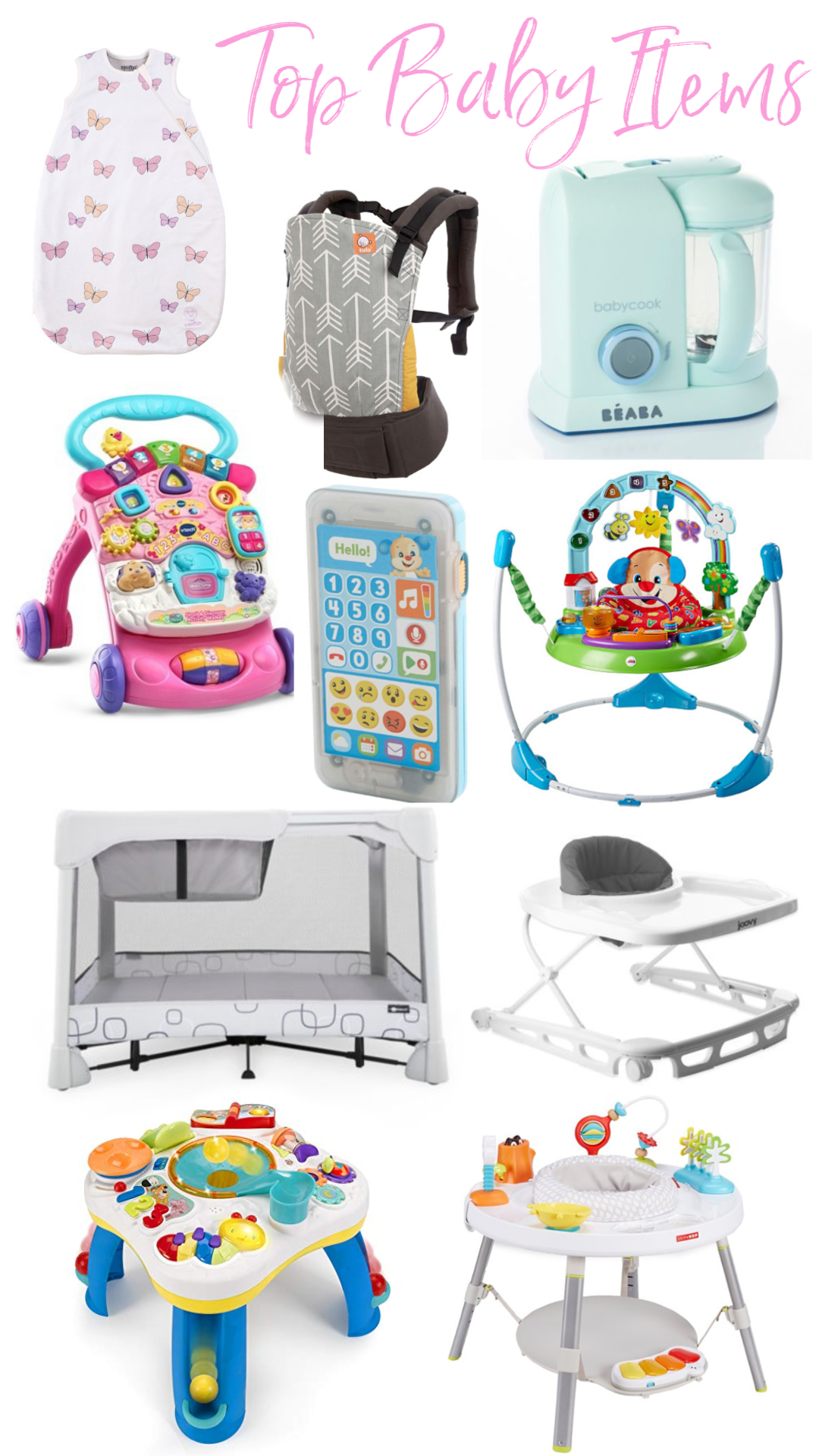 This week on Hello Baby Podcast, we're naming off our top 10 baby products that MacKenlee uses and loves. These are the items that she uses on an every day basis and honestly, they make our daily life easier.
Some of these products we started to use at 6 months and others are newer, but they all work for that 6-12 month age group.
6-12 Month Baby Favorites
Woolino Sleep Sack: We transitioned from the Magic Sleep Suit to this sleep sack after she got too big for the puffy suit.
Tula Explore Carrier: This carrier is Kenny girl's favorite because she can face outward while we're out exploring.
Beaba Baby Food Maker: Love our new baby food maker and it's currently on sale for 20% off!
VTech Sit-to-Stand Walker: She plays with this toy all day long. Loves the removable phone.
Fisher Price Smart Phone: Cutest play phone and it lets you leave a message for baby to play back and listen to!
Fisher Price Jumperoo: Her first favorite toy and so much better than the jumpers that hang from your doorway.
4Moms Playard: Something we've introduced the past couple months and it's been so good for her to learn to sit and play alone.
Spoon Joovy Walker: Her current favorite place to be. She loves the freedom of walking around the house.
Bright Starts Activity Table: She loves standing and playing with this table like a big girl.
Skiphop Activity Table: This table is in my office and it's a great way for her to play while I get some work done.
Listen to this week's episode here: