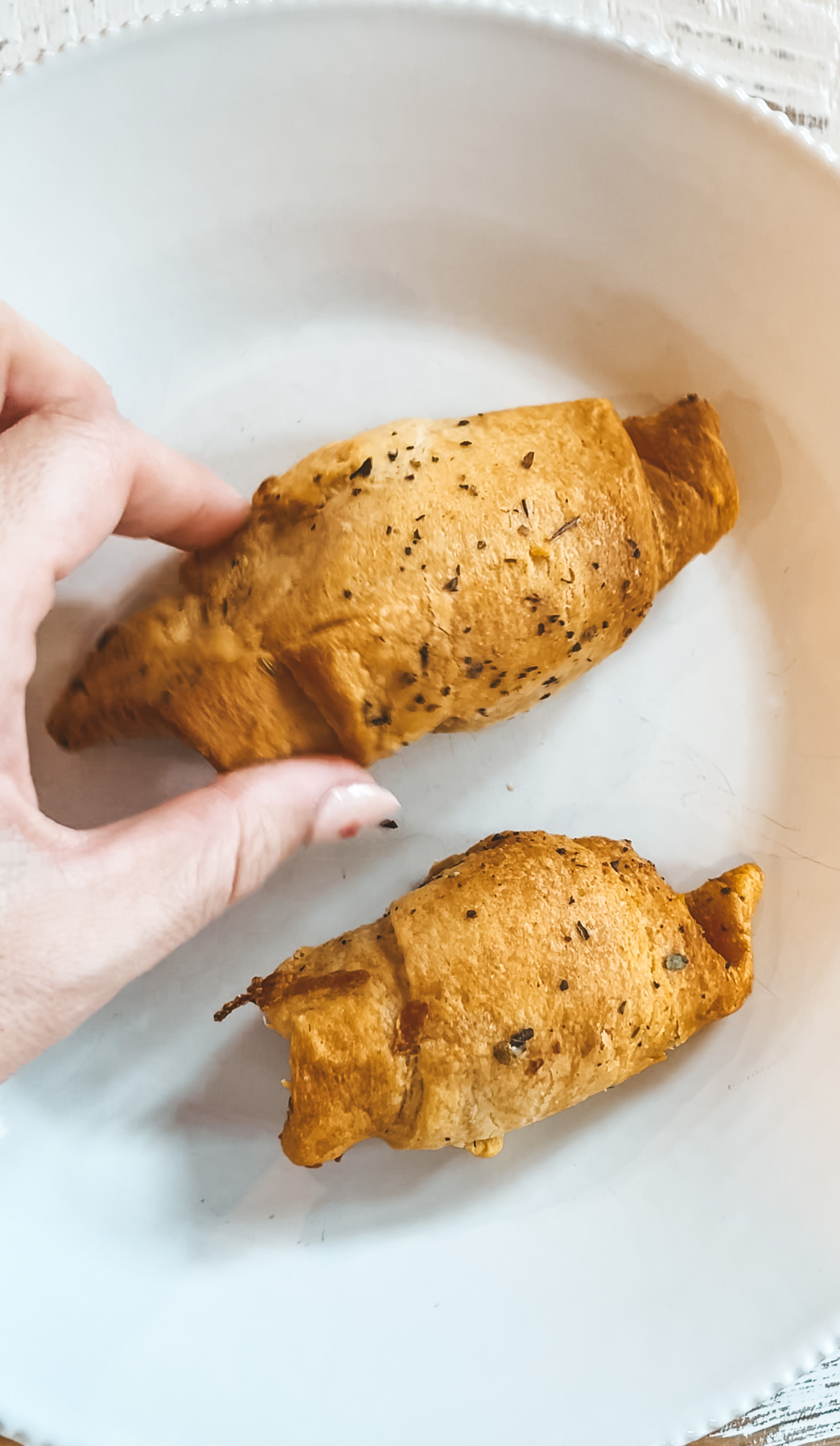 These air fryer pizza rolls will be a new family favorite in every house that gives this recipe a try.
Have you ever met a human who doesn't like pizza rolls? I think not.
Their golden crust on the outside and gooey, cheesy filling make them irresistible to most everyone, especially the picky eater kids in your house.
The main ingredient in these air fryer pizza rolls is every mom in this country's favorite grocery store staple: crescent rolls.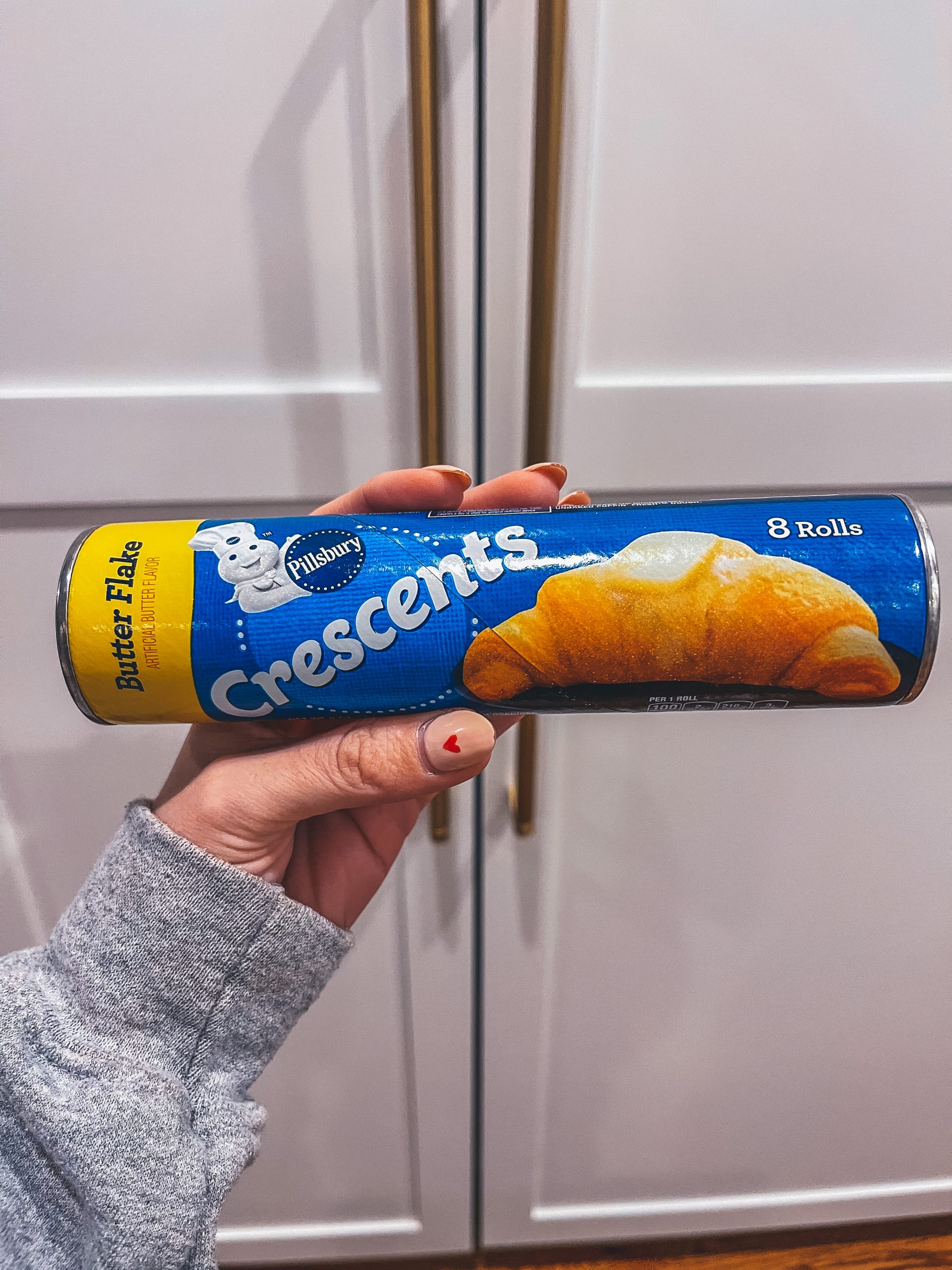 I can promise that you can always find at least one can of Pillsbury crescent rolls in my refrigerator door.
There are about a million different things you can do with these tasty little pastries. For instance, my sopapilla cheesecake, which is one of my hubby's favorite desserts.
More yummy recipes like these air fryer pizza rolls:
I have quite a few insanely delicious recipes in my Hello Cookbook that call for crescent rolls that you don't want to miss as well.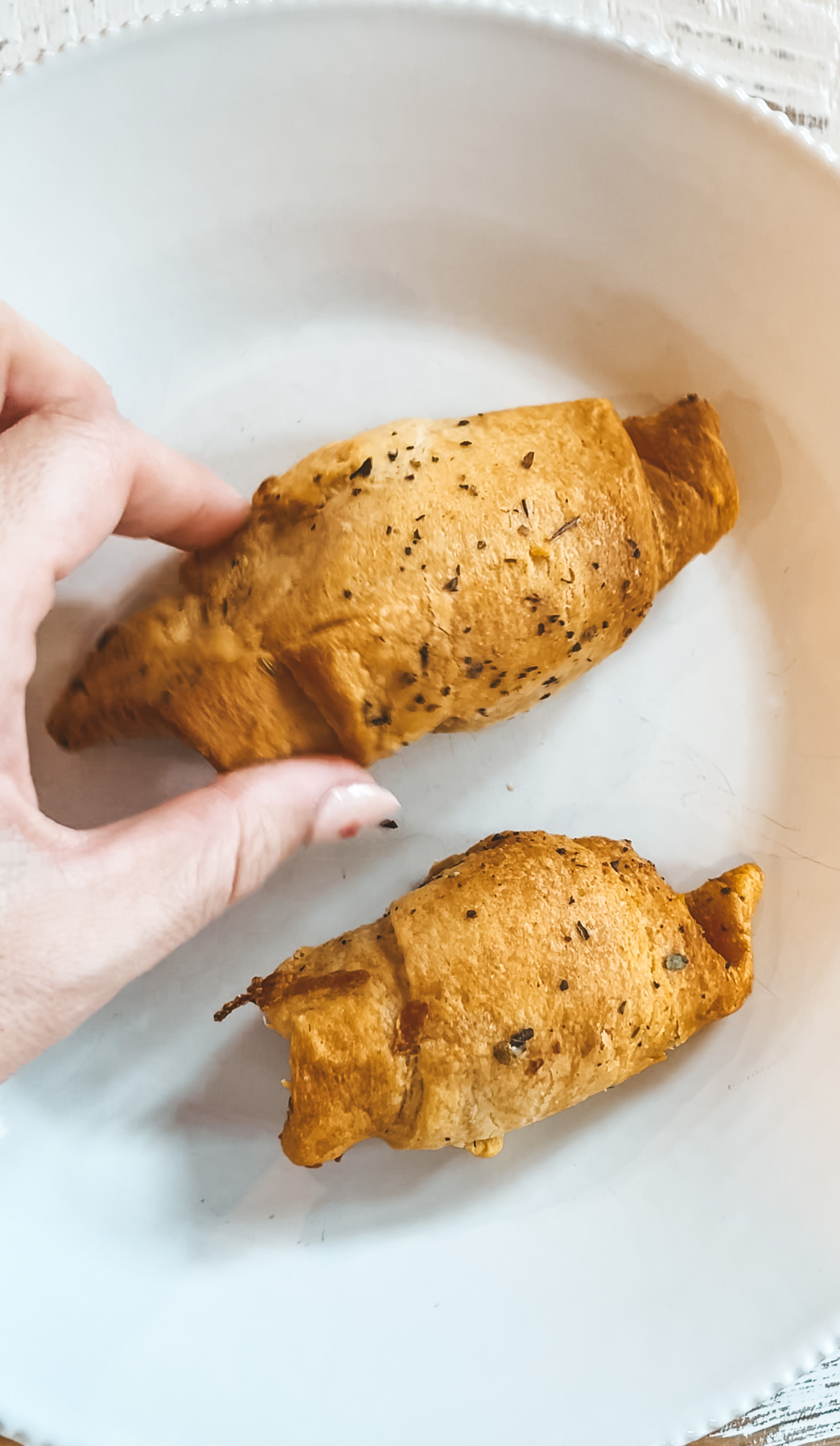 Next time you or the kids catch a hankering for some pizza rolls, skip the Totino's and try this super easy recipe. You only need a few ingredients that you most likely already have on hand: crescent rolls, pepperoni, string cheese, butter, and seasonings.
If you don't have string cheese in your fridge, shredded cheese will taste the same.
You can skip the pepperoni for just plain cheese pizza rolls, or you can stuff them with whatever your favorite pizza toppings may be.
We love to dip ours in pizza sauce, but any marinara sauce will work.
Our favorite sauce is Rao's marinara or pizza sauce because it tends to have the lowest amount of sugar and carbs.
Pizza Stuffed Crescent Rolls
Ingredients
1

can

crescent rolls

4

string cheese sticks

1

pkg

pepperoni

2

tbsp

melted butter

garlic powder

Italian seasoning

dipping sauce
Instructions
Separate crescent rolls into triangles.

Place half a cheese stick and several pepperonis into each triangle and roll up.

Place parchment paper in bottom of air fryer or spray with oil.

Add in rolls, brush tops with melted butter and sprinkle with garlic and Italian seasoning.

Set air fryer to 320º and bake for 5 minutes.

Flip rolls, brush with butter and add seasoning. Bake for an additional 5 minutes or until golden brown.
These air fryer pizza rolls are great as an appetizer for parties and also a big hit with kiddos.
Here's a very quick tutorial showing exactly how I make these delicious air fryer pizza rolls for my little family of three.
Check out this blog post to read more ways I love to use my air fryer. I've collected a bunch of cool hacks that you probably didn't even know that you could do with your air fryer!
shop this post

More yummy recipes like these air fryer pizza rolls: