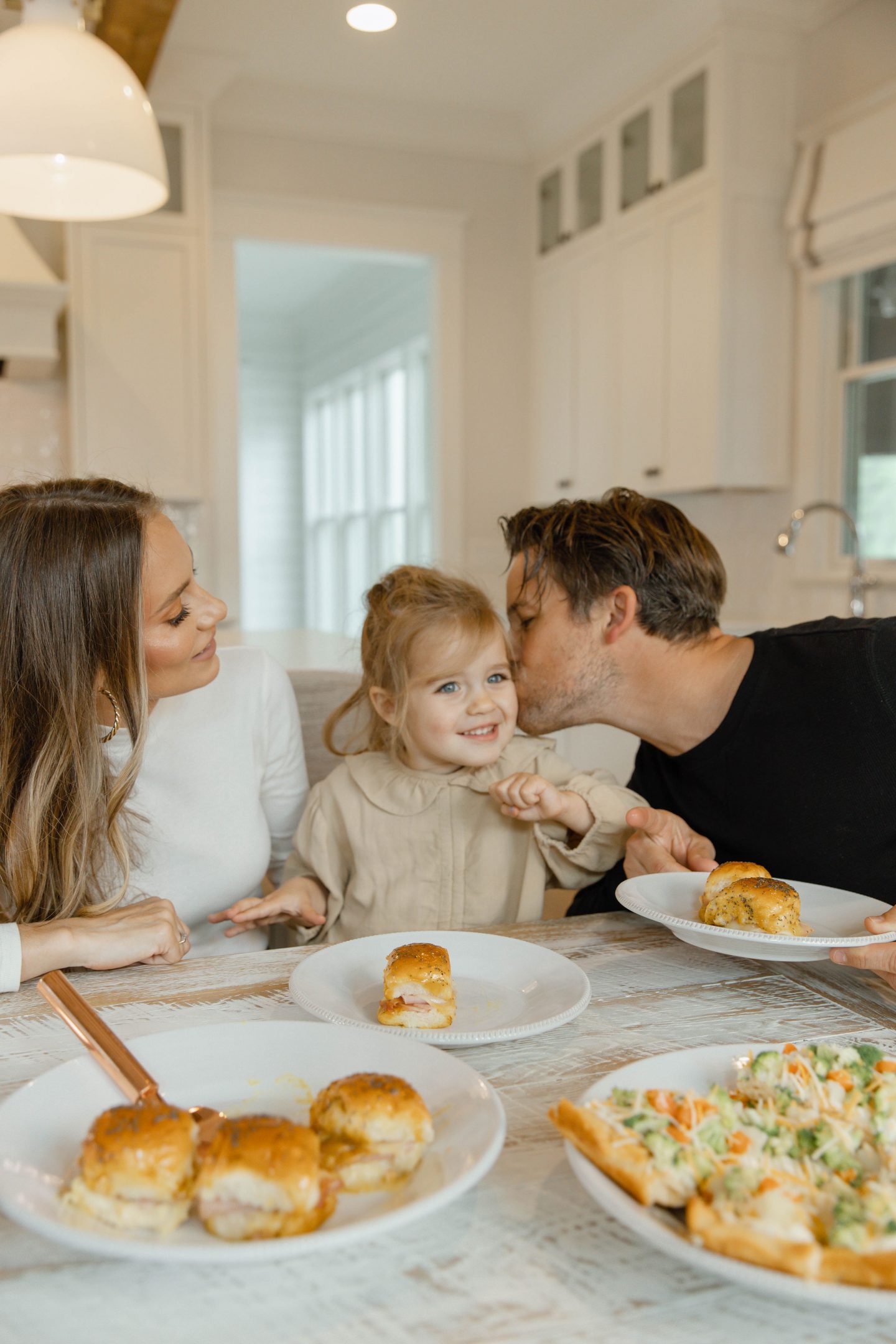 Today is THE DAY! Introducing the Hello Cookbook!
I'm beyond thrilled to introduce you to my first ever product.
I've been working the past year to compile all of my favorite family recipes. This collection is so near and dear to my heart.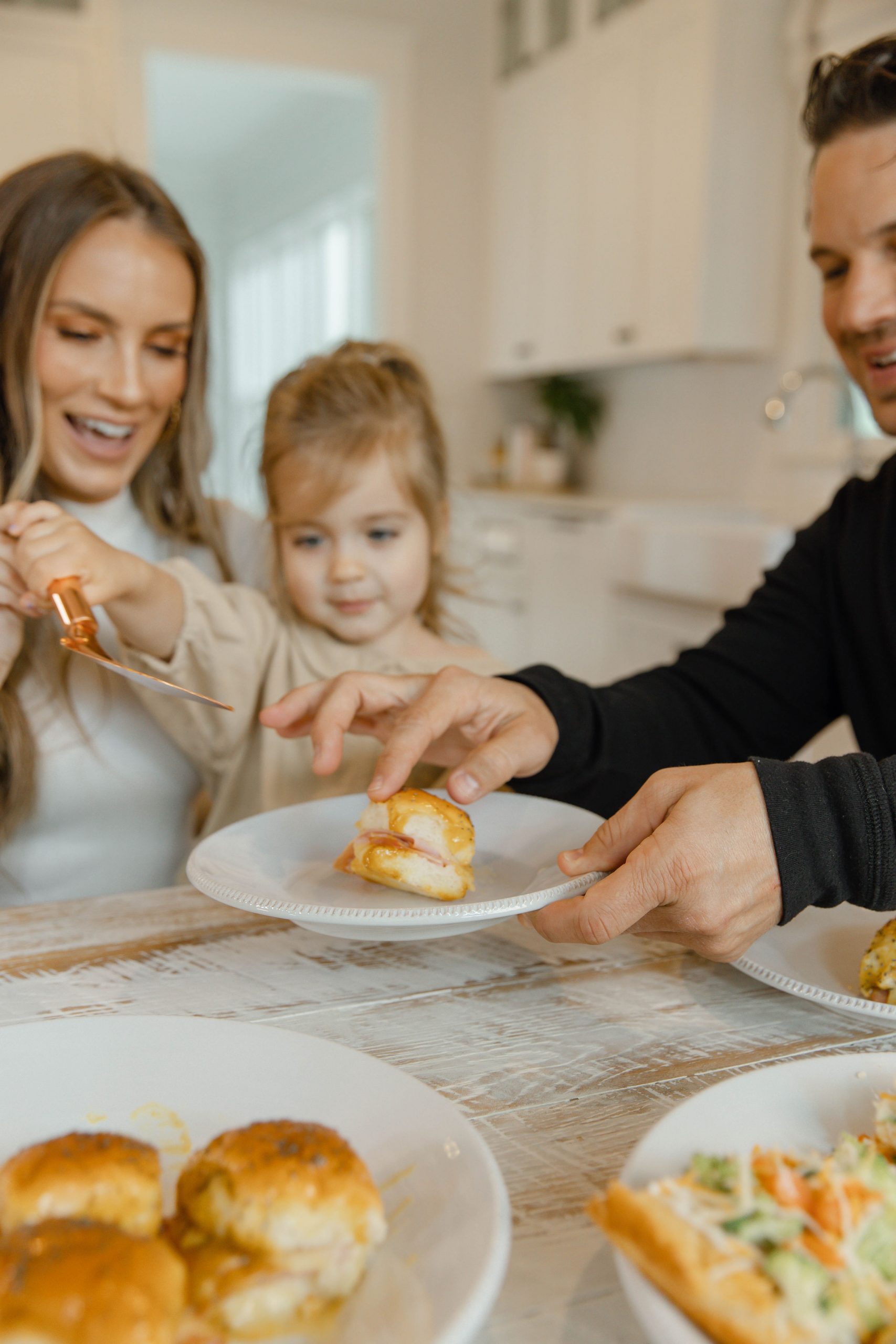 This collection of recipes feels like a homage to the women in my life.
I was able to gather up all of the recipes that have left a permanent mark on my mind and stomach, to share with you in this e-cookbook.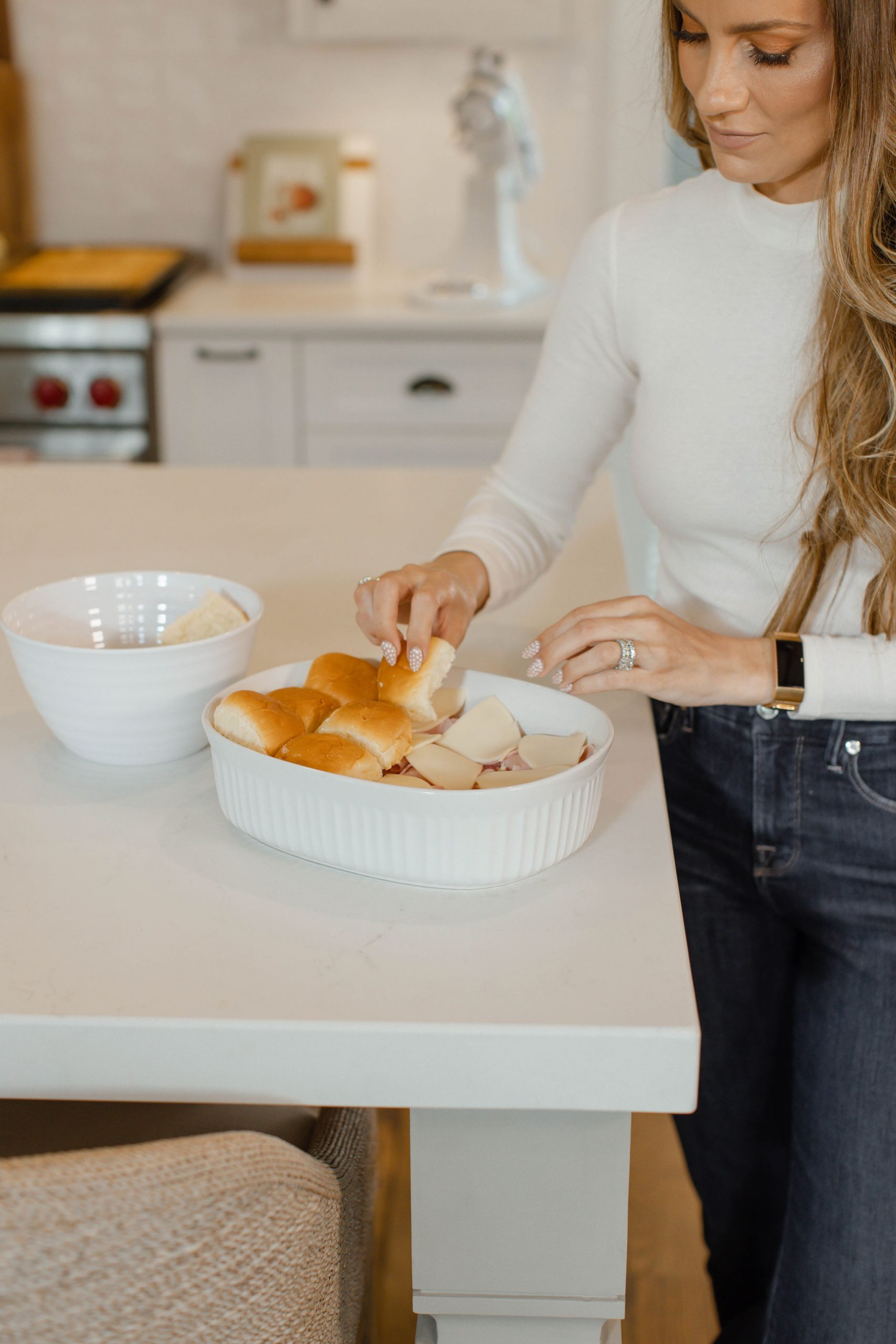 In the above photo, I'm making our favorite game day dish: Poppyseed ham and cheese sliders. These are the ultimate crowd pleaser. These little sandwiches are seriously so yummy.
My cousin's family calls them Christmas sandwiches. Her grandma used to serve them during lunch on Christmas Day.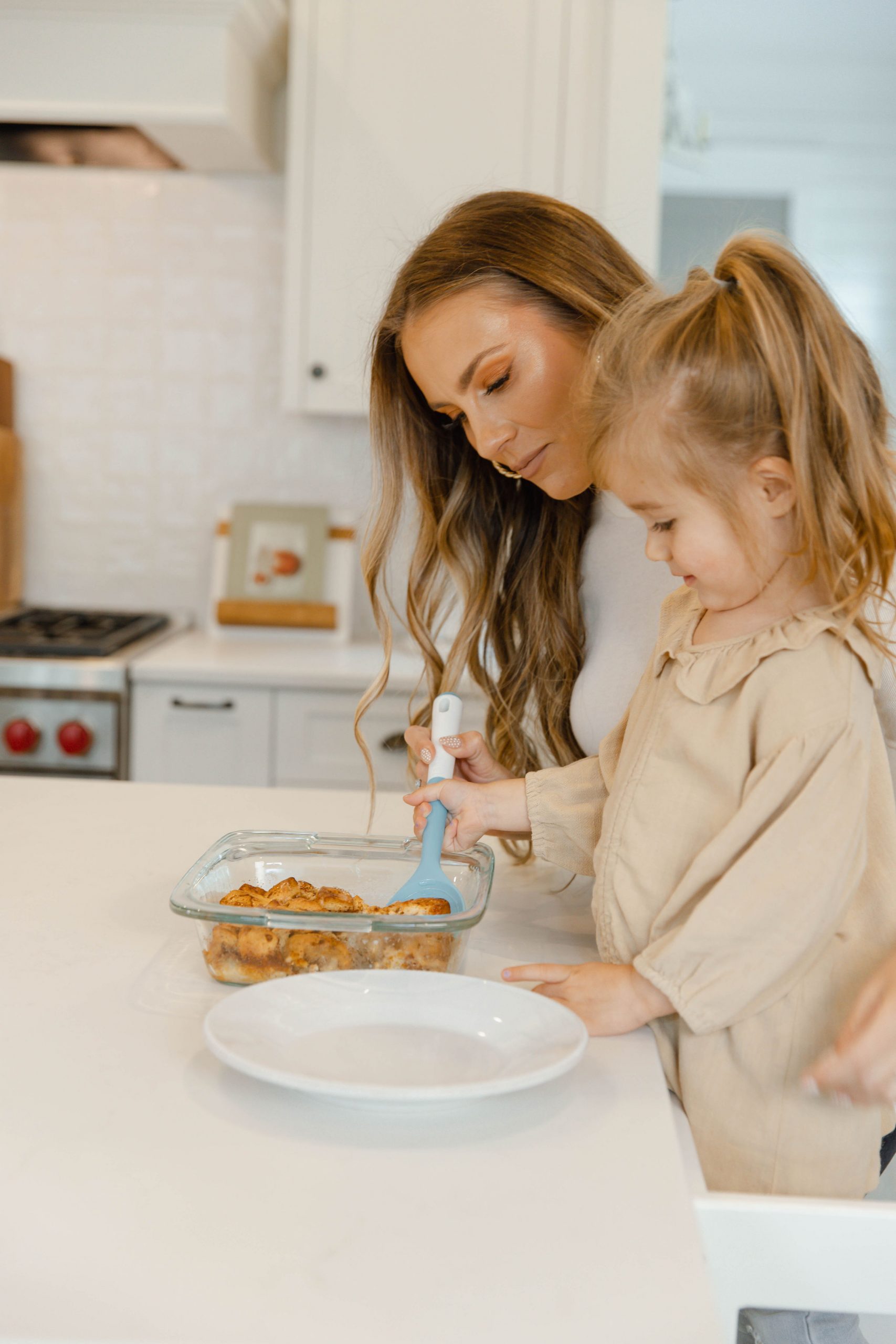 Since these are the recipes I grew up with, naturally they are also the recipes I want Kenny to grow up with.
Because they made such a lasting impression on me, I wanted to find a way to share them with you.
These recipes are the ones that bring you comfort.
The recipes that bring people around the table. That you make to bring to a picnic, potluck or party.
They're the kinds of dishes that people rave over, request time and time again… And then you make these foods so often, that you memorize the ingredients.
They are feel good foods that bring comfort to your belly and a smile to your face.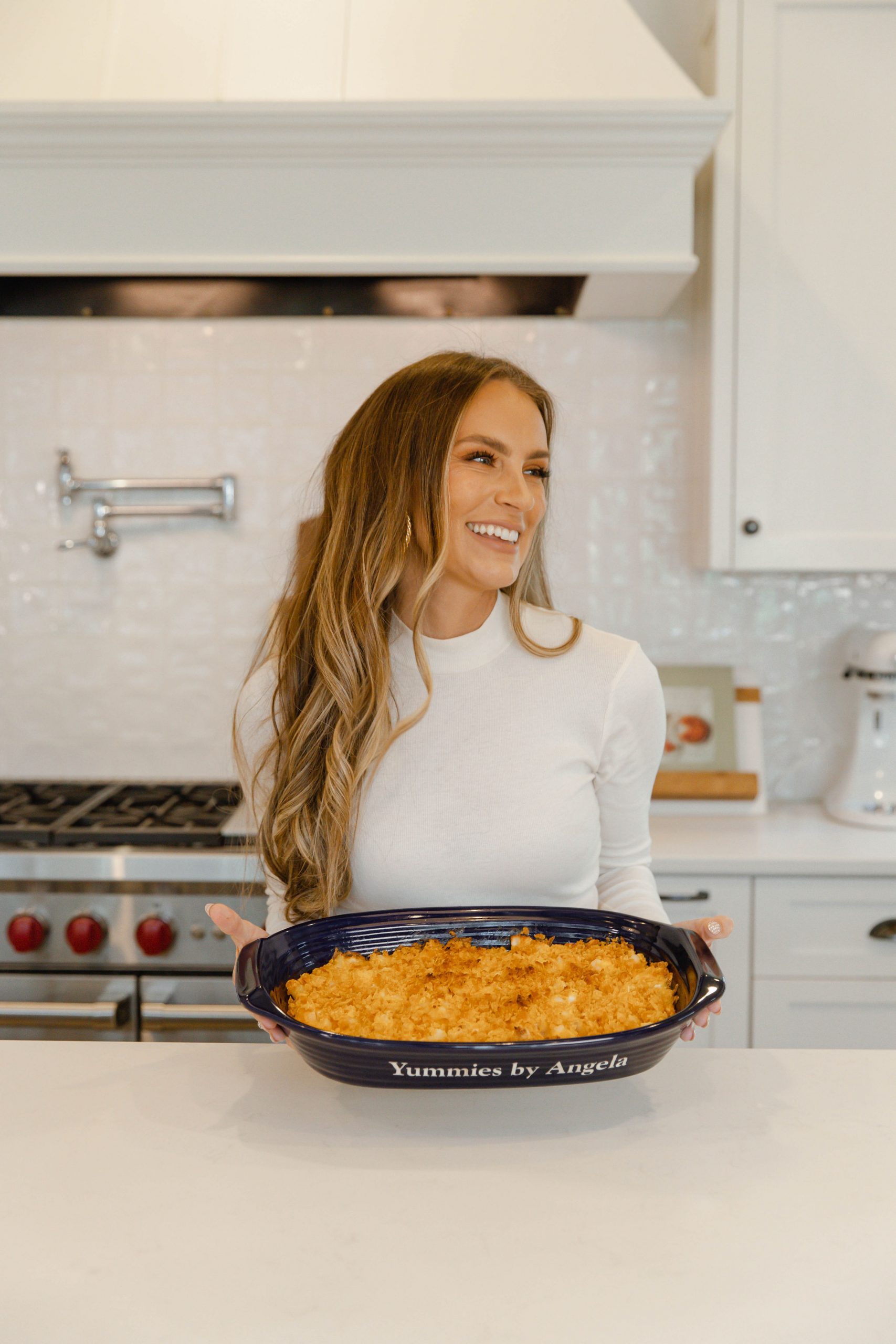 Meals around the dinner table used to be a way of life.
Something that happened for a family at least once a day.
In our modern society, meal time has dissolved into eating in the car, in front of the tv or grabbing a shake or meal replacement bar whenever you can.
It's sad to think of all of the missed opportunities for memories, conversations, laughter and good food.
These missed opportunities were a huge motivation for my cookbook. I think back to my Mawmaw's days and how simple meal time was. I yearn for simpler times that revolve around good conversation and even better food.
I'm hoping my cookbook helps motivate you to get creative in the kitchen while making dinnertime a little old school.
From my family to yours, I hope you ENJOY!
shop this post