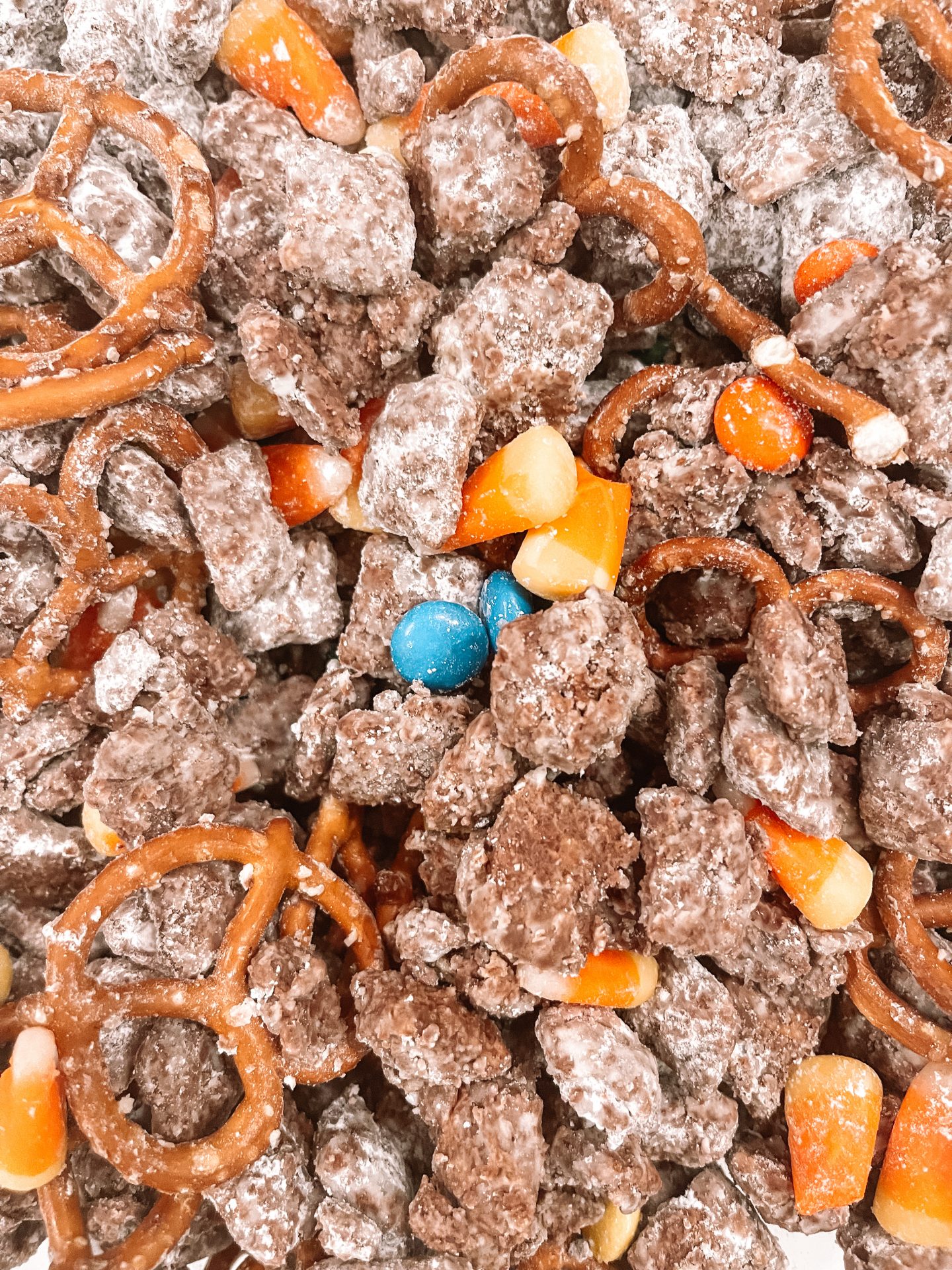 Puppy chow has been a favorite snack of mine for years. This year I decided to give it a fun twist and came up with this Fall Puppy Chow Recipe.
WARNING: This stuff is crazy addicting and you won't be able to leave it alone. It won't last for long, everyone loves it so much!
You'll be hard pressed to find another dessert or snack recipe this tasty that is no-bake, microwave only and can easily be made gluten free.
Here's how excited Kenny girl is when she gets to help mama make puppy chow…

How cute are her pumpkin spice pjs?! They're currently on sale for under $20, so grab a pair before they sell out, because they will REAL quick.
Okay, okay… Enough of a Kenny break, let's get back to this yummy recipe.
Here's a quick video showing how stinking easy it is to make this Fall Puppy Chow recipe…
Easy, right?!
Here's what you'll need…
Ingredients:
9 cups of Chex cereal
1.5 cups milk chocolate chips
1 cup peanut butter
1/3 cup butter
3 cups powdered sugar
1 tsp vanilla
Toppings (of your choice)
Directions:
Melt butter, peanut butter & semi-sweet chocolate chips in microwave. Stir every 30 seconds until all ingredients are melted.
Stir in vanilla.
Pour melted mixture on to Chex cereal and stir until well combined.
Stir in powdered sugar a small amount at a time or mix together in a sealed Ziploc bag.
Mix in toppings. Stir well to combine.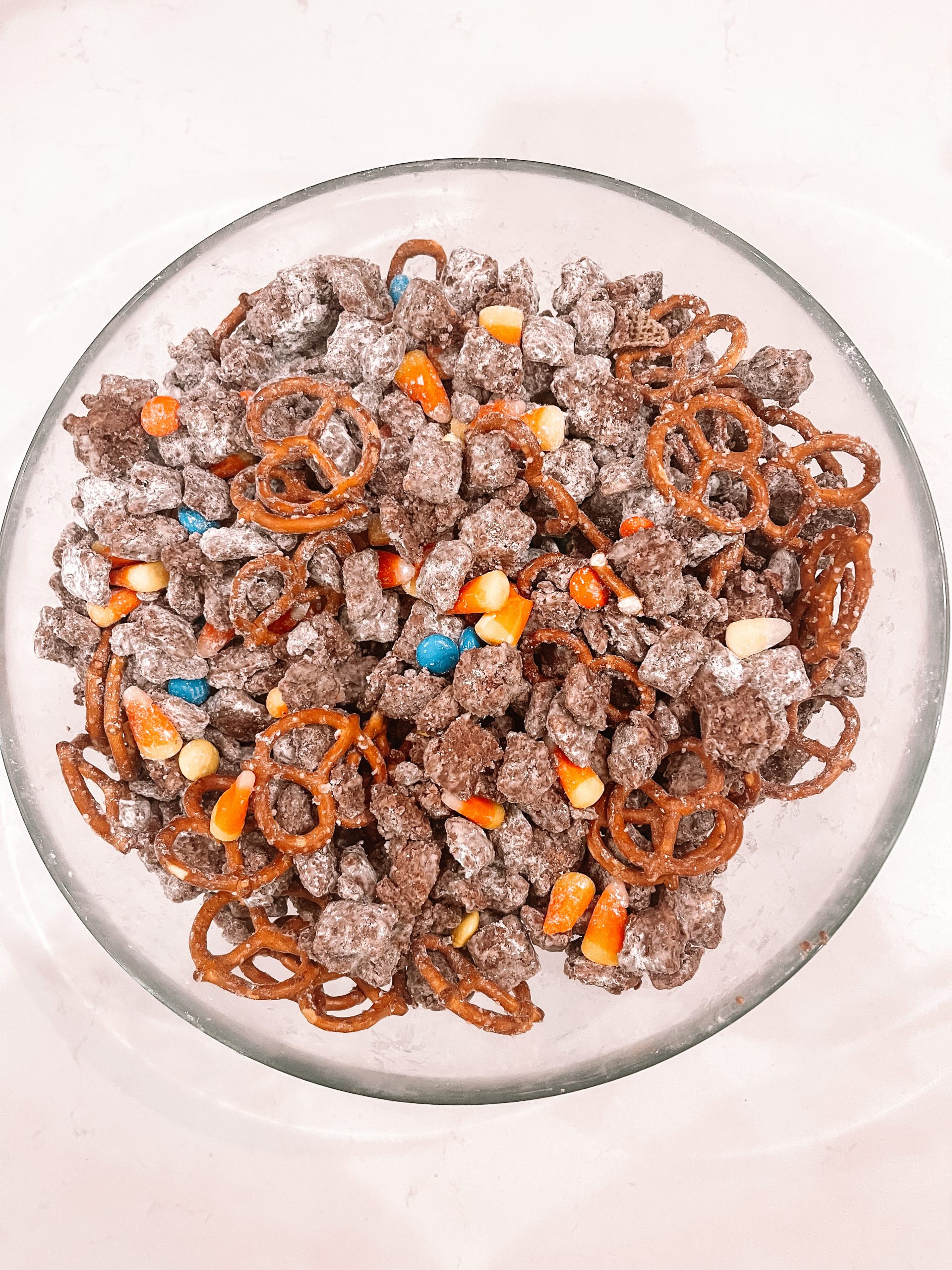 SO STINKING EASY!
And best part… No baking involved.
Just a microwave.
Make this for any event and just change your toppings accordingly…
Add red & green M&M's, pretzels or other candies for Christmas.
Add in sprinkles and any other fun brightly colored candies for birthday parties.
Mix in Easter candies in pastel colors for Easter celebrations.
Mix in Valentine's Day treats, pink, red and white colored candies for Valentine's Day parties.
So many fun possibilities with different mix-in's.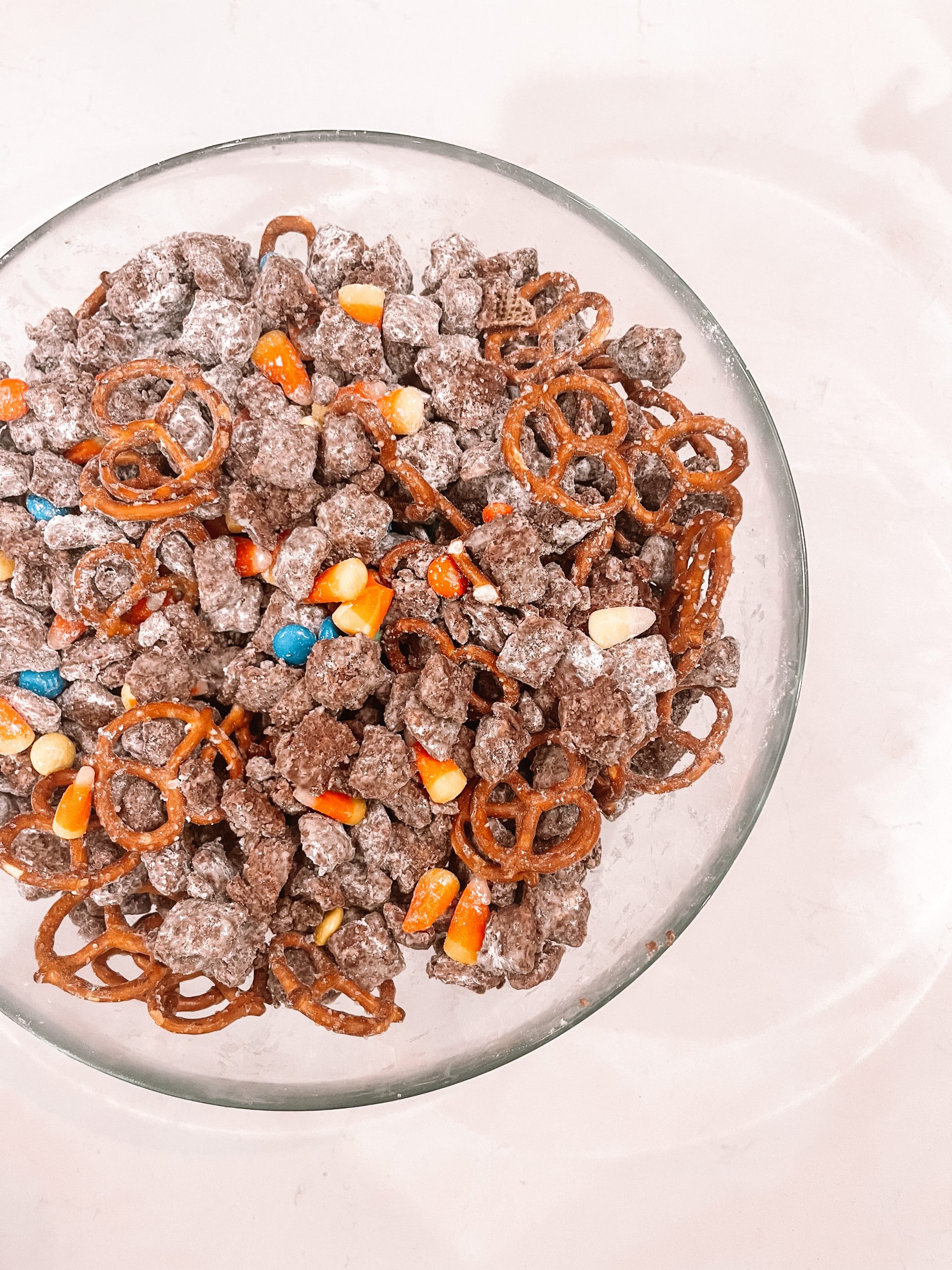 shop this post