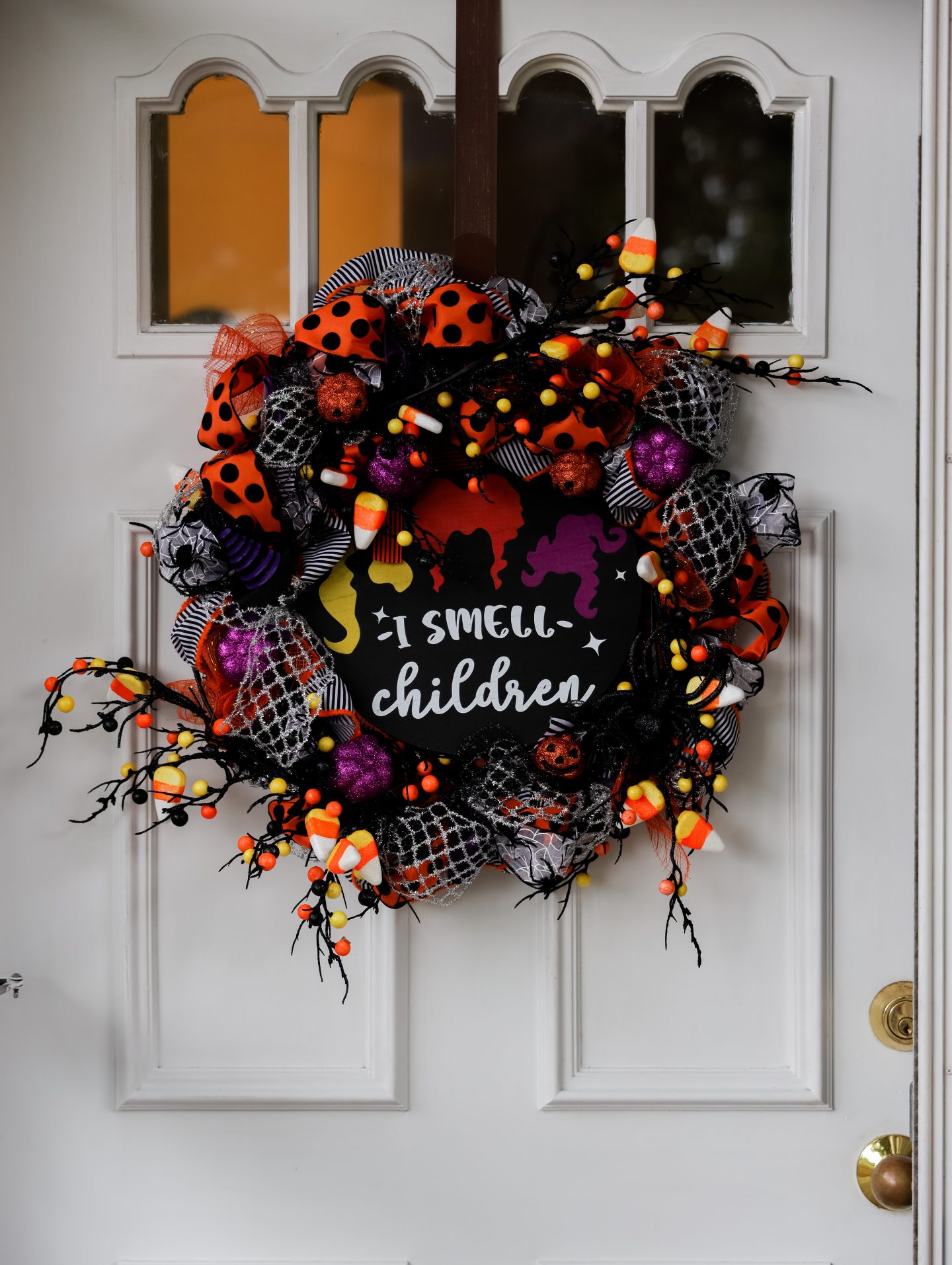 Halloween is upon us. Which means it's the perfect time for this cutie Hocus Pocus Wreath DIY I made this week.
If you are a major fan of Hocus Pocus like we are, then this wreath is a must make for you.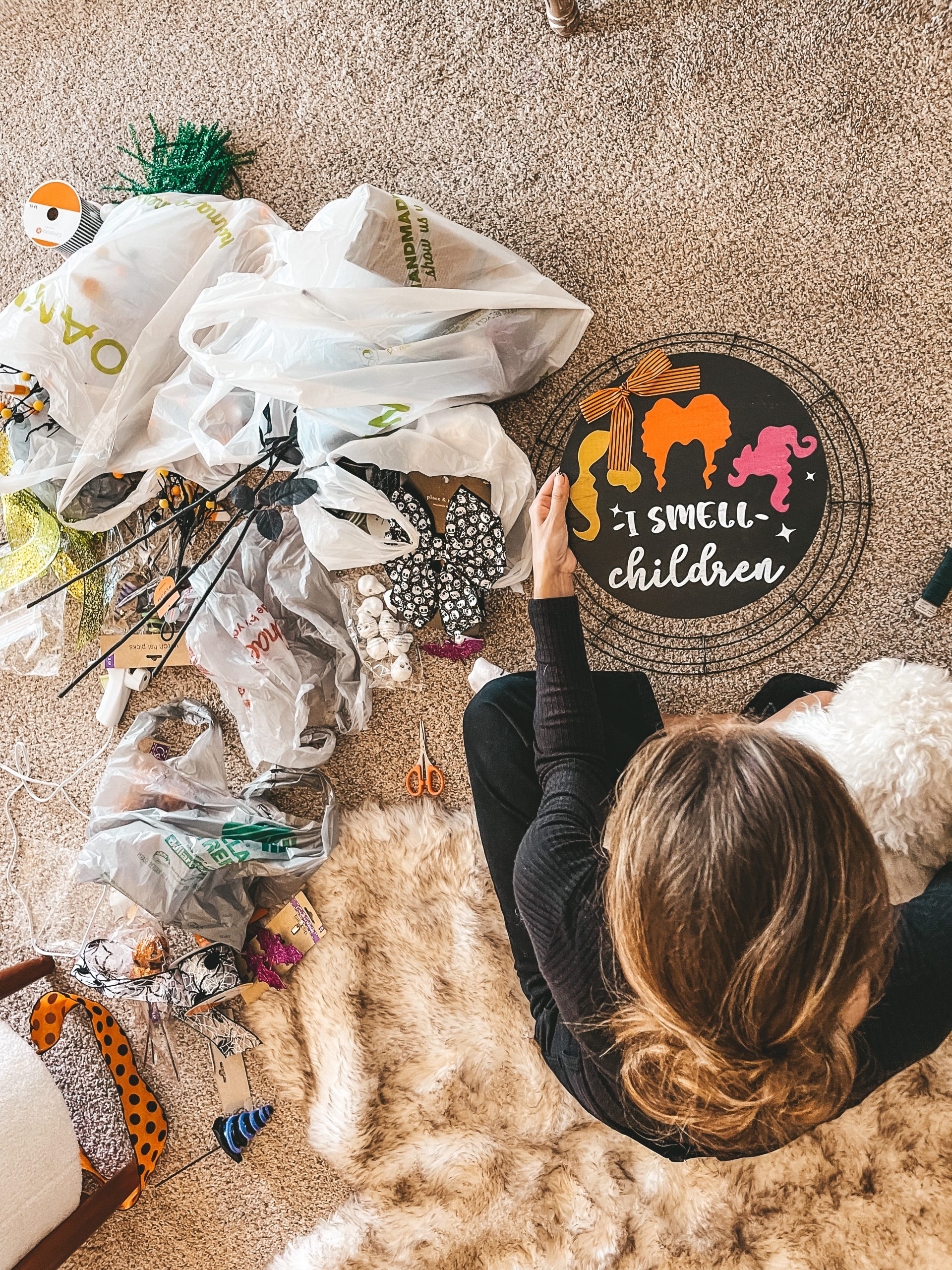 The cool thing about wreaths is they turn out different every time. Wreaths are so unique and fun.
When you DIY your Hocus Pocus wreath, you can make it as Halloween or as neutral or WHATEVER you want it to be.
Here's a basic list of the items you'll need:
Wire wreath frame
Ribbon
Pipe cleaners
Hot glue gun
Decorations (pumpkins, spiders, anything that feels like Halloween to you!)
I bought my wire wreath frames from The Dollar Tree and would suggest you do the same if you have one nearby.
You can choose between two different frame sizes: 14.25″ and 18″. I prefer the larger size, 18″, for most doors.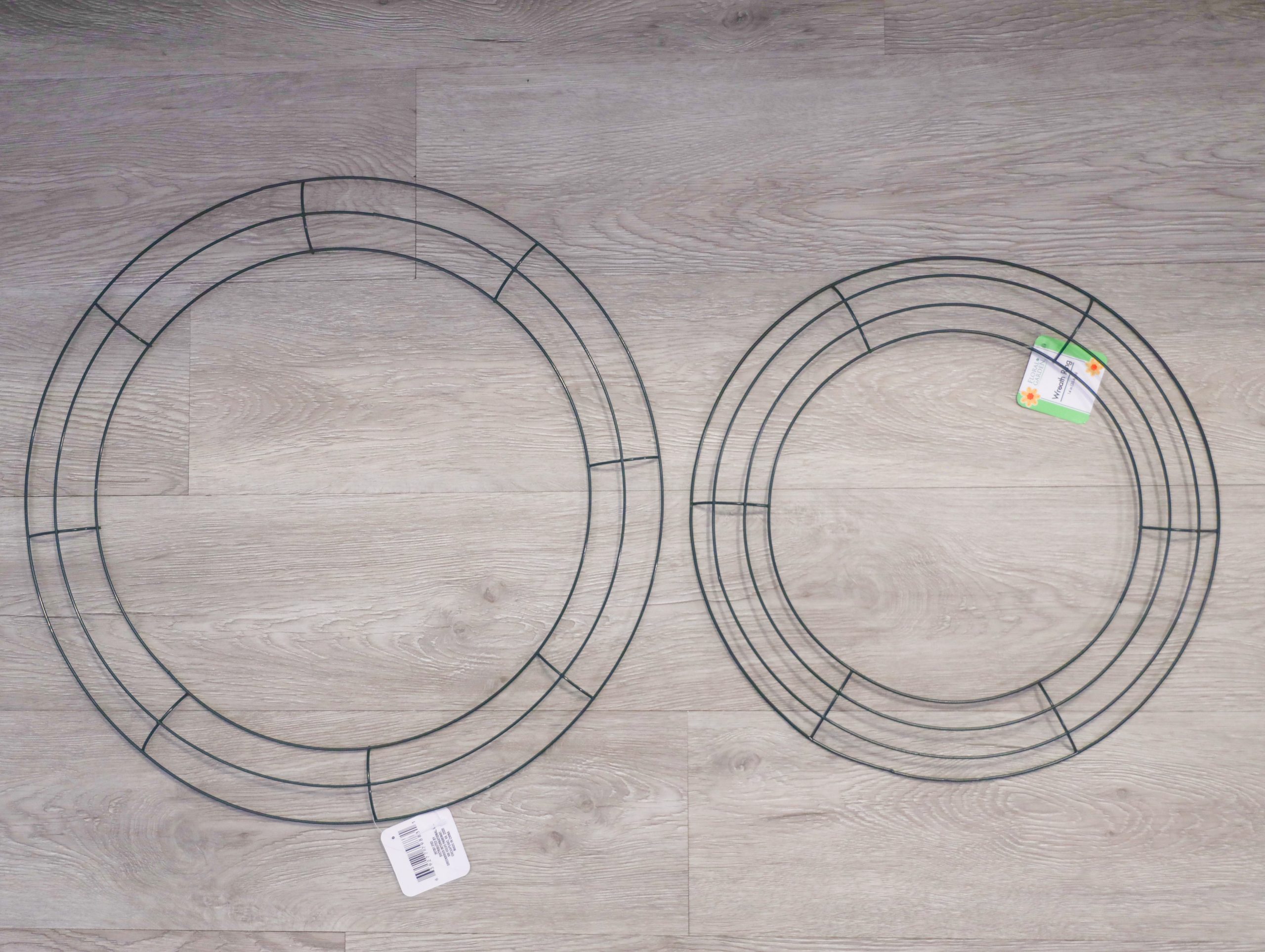 Since I've never made a ribbon wreath before, I decided to test out the methods to make a similar wreath before filming.
Here's how my first wreath turned out…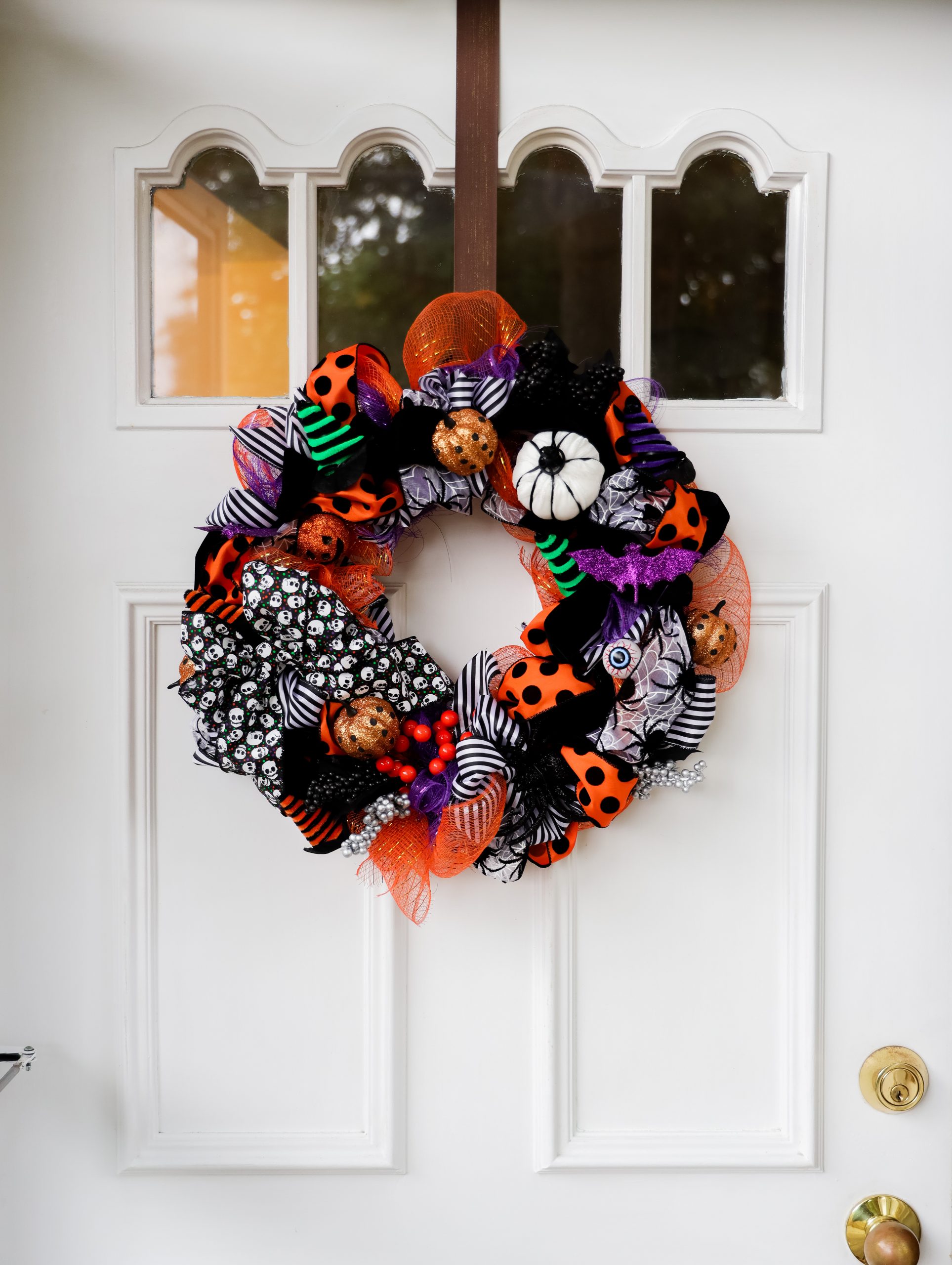 How cute did this one turn out?!
After this one was done, I felt super comfortable with filming the larger wreath.
Here are some close up photos to show the details…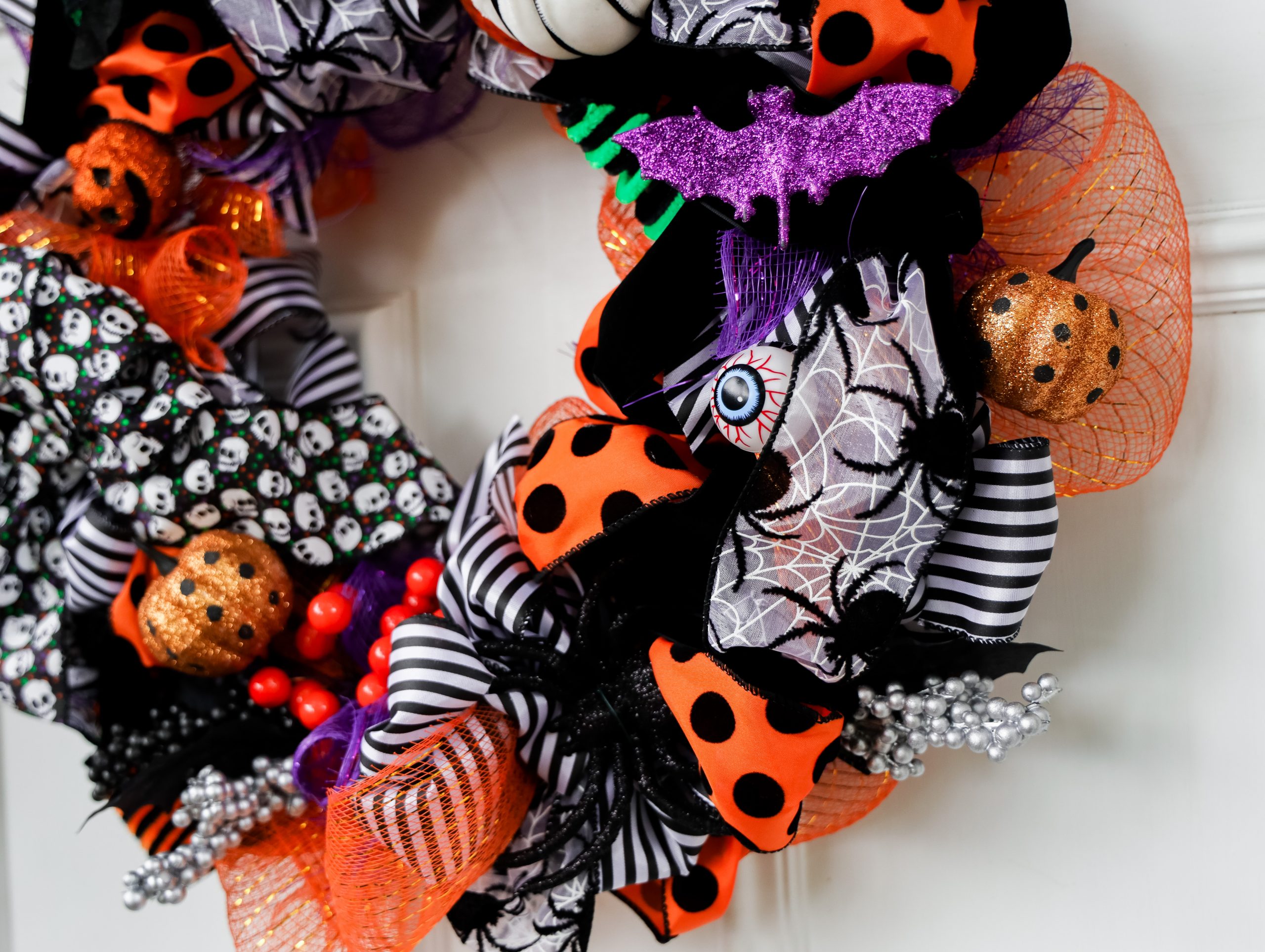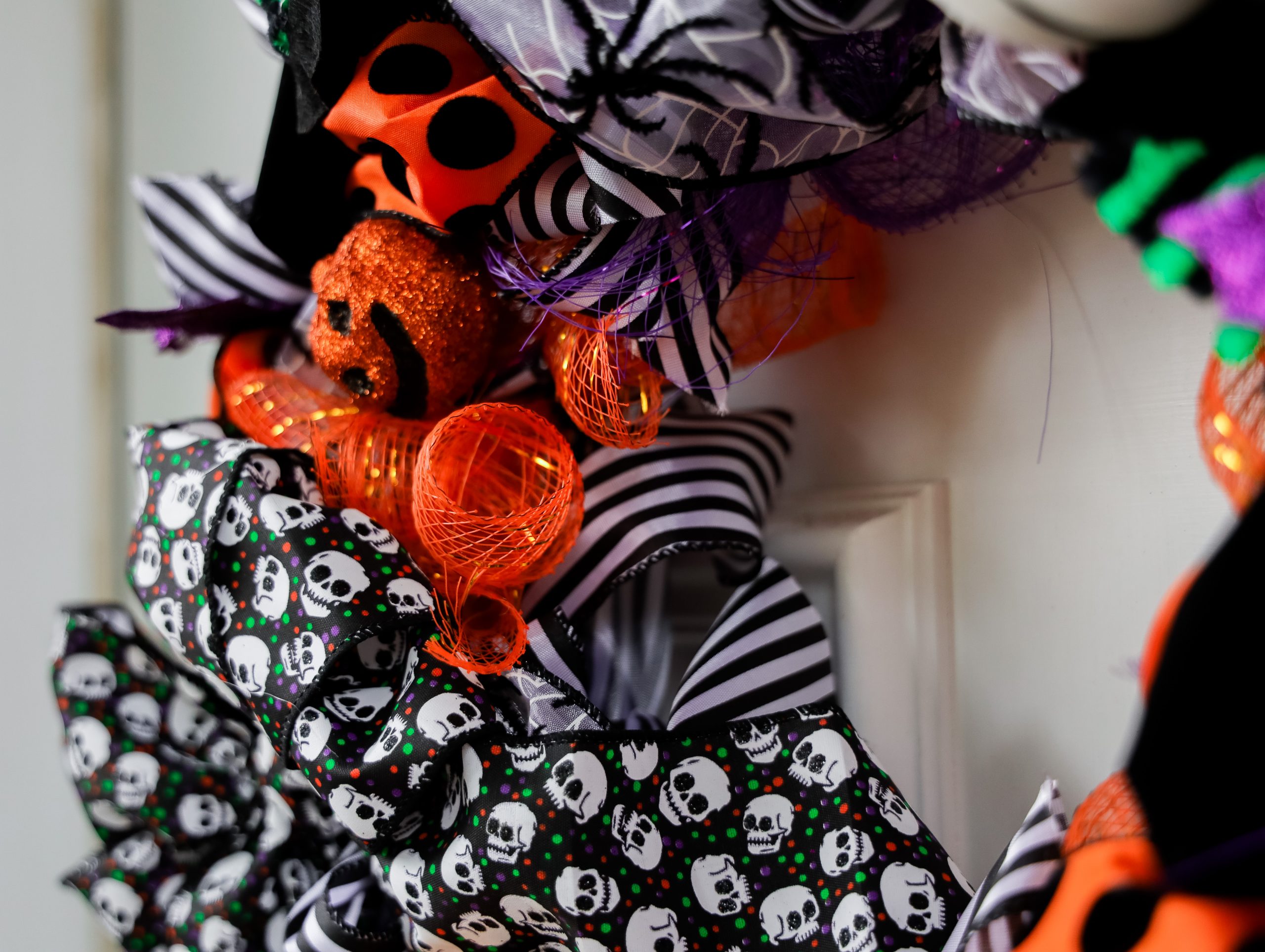 All of the decor on this wreath is from The Dollar Tree except the printed ribbons and the white pumpkin with black stripes.
I believe I spent around $18 to create this wreath. After looking on Etsy, similar wreath are over $100! It's nuts!!
I ended up giving this one as a gift to my cousin to put on her front door for the Halloween season.
Here's a short video showing how I created my larger wreath…
It took me about 60-90 minutes to make and everyone who has seen it in person LOVES it.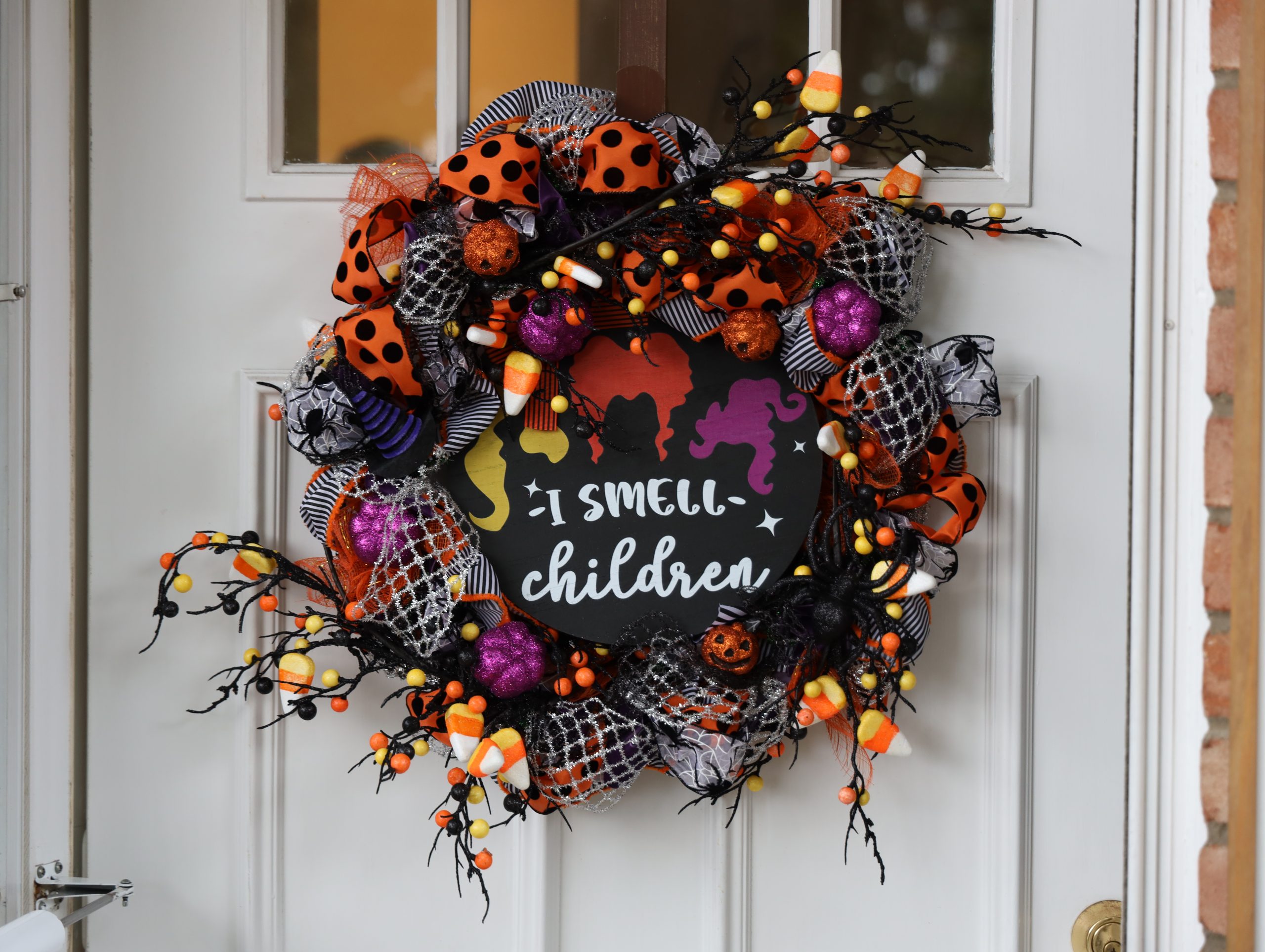 Here's a closer look at the details in my wreath.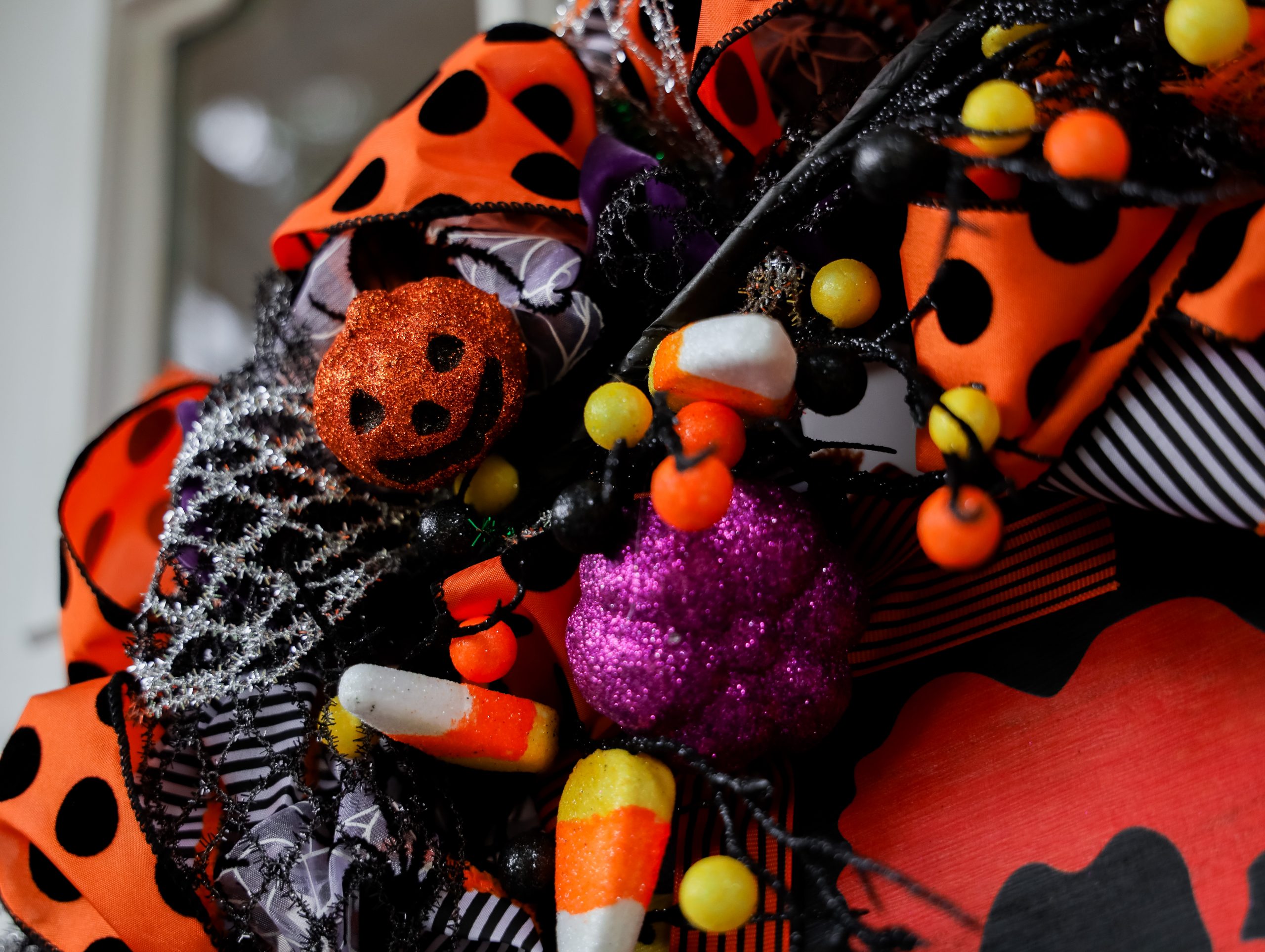 What You'll Need