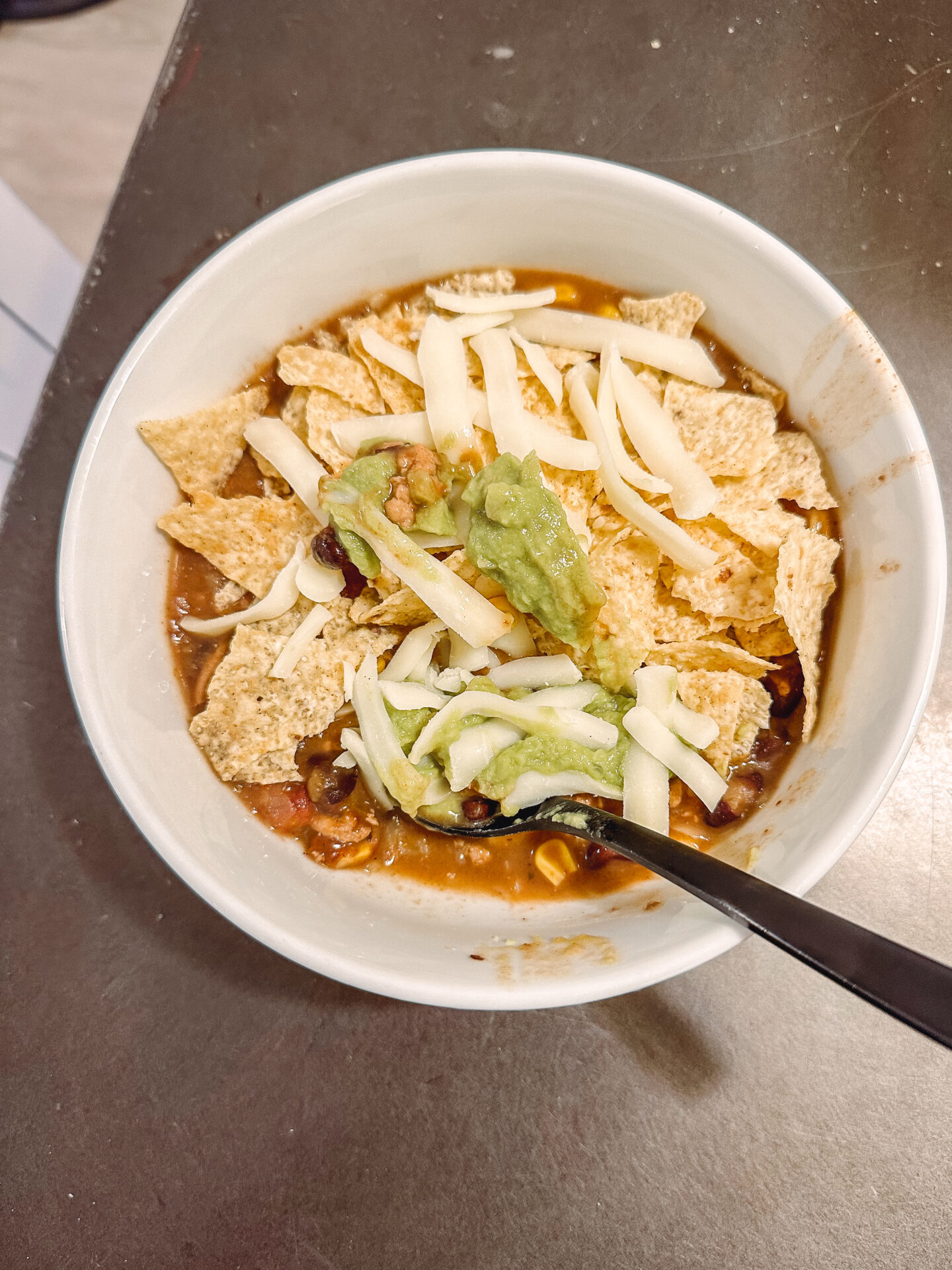 Are you in need of a comforting and satisfying meal that will warm your soul? Look no further than my must-try crockpot taco soup.
This recipe is so easy to make and one the whole family will love!
This hearty and flavorful dish is packed with tender meat, savory spices, and a medley of vegetables, guaranteeing a burst of flavor in every spoonful.
Garnish each bowl of this yummy crockpot taco soup with your favorite taco toppings. We love to pile on the shredded cheese, avocado, tortilla chips, and salsa.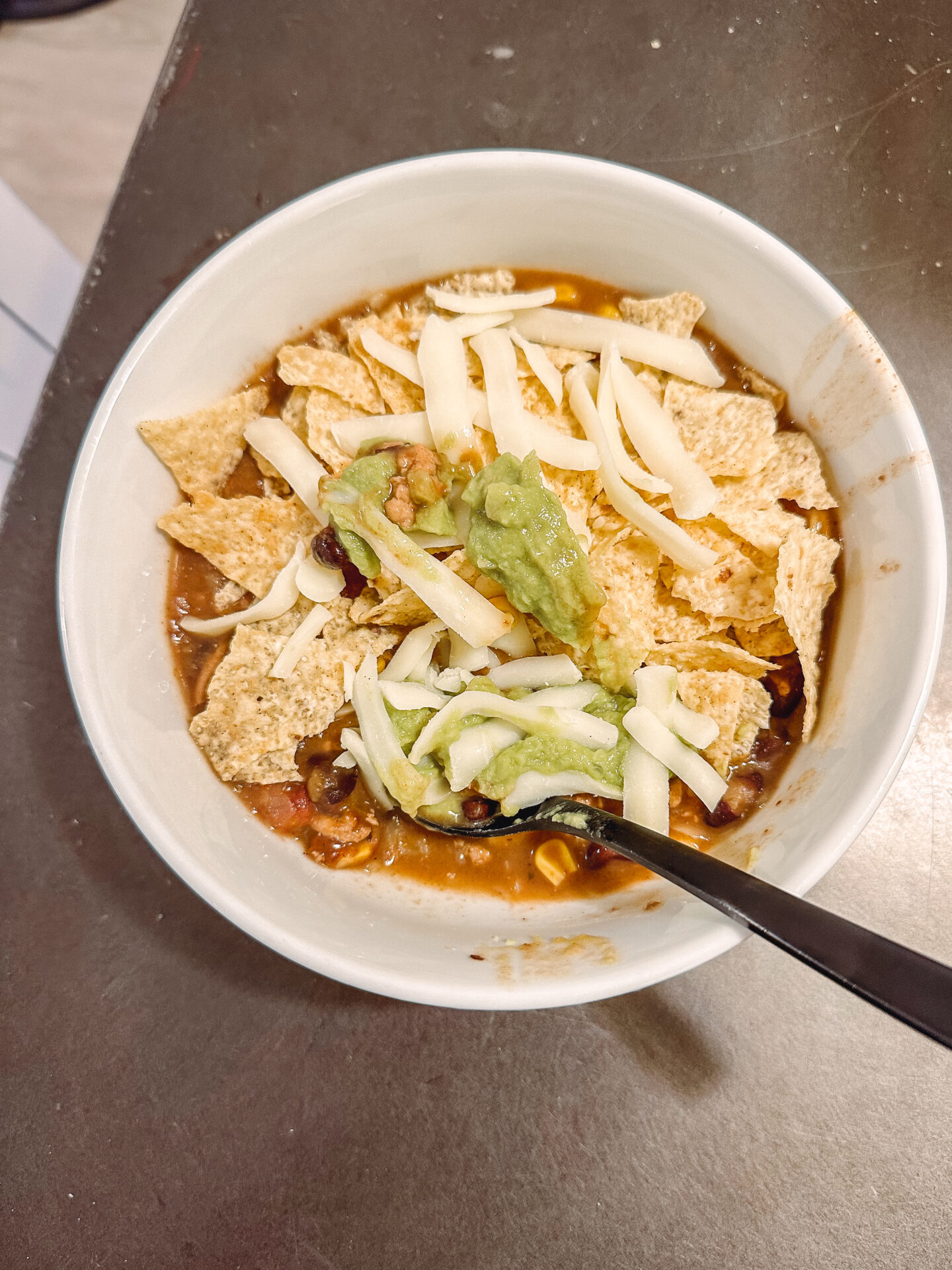 Crockpot Taco Soup Recipe
Ingredients:
1 pound of ground beef
1 packet of taco seasoning
4 cups chicken stock
1 can of Rotel
1 can of crushed tomatoes
1 can of black beans
1 can of corn
1 cup of rice
Sour cream, shredded cheese, and tortilla chips for serving
Instructions:
In a large skillet, brown the ground beef over medium heat. Drain off any excess grease.
Add meat to crockpot
Stir in the chicken stock, Rotel, crushed tomatoes, black beans, corn, taco seasoning, and rice.
Cook on low for 4-6 hours, or until the rice is cooked through.
Serve with sour cream, shredded cheese, and tortilla chips.
Tips:
You can use any type of ground beef you like in this recipe.
If you don't have a slow cooker, you can cook the soup on the stovetop over medium heat for about 30 minutes.
Feel free to add your favorite toppings to the soup, such as shredded lettuce, diced tomatoes, or diced avocado.
This soup is great for a potluck or a quick and easy weeknight meal.