Fall is that time of year when you want to cuddle up by the fire, hot apple cider in hand, and watch a movie…. This list of fall movies to watch will totally come in handy for those moments. 🙂
My hubby and I have a list of movies for Fall and Winter (see my list of favorite Christmas movies in this blog post) that we watch every year.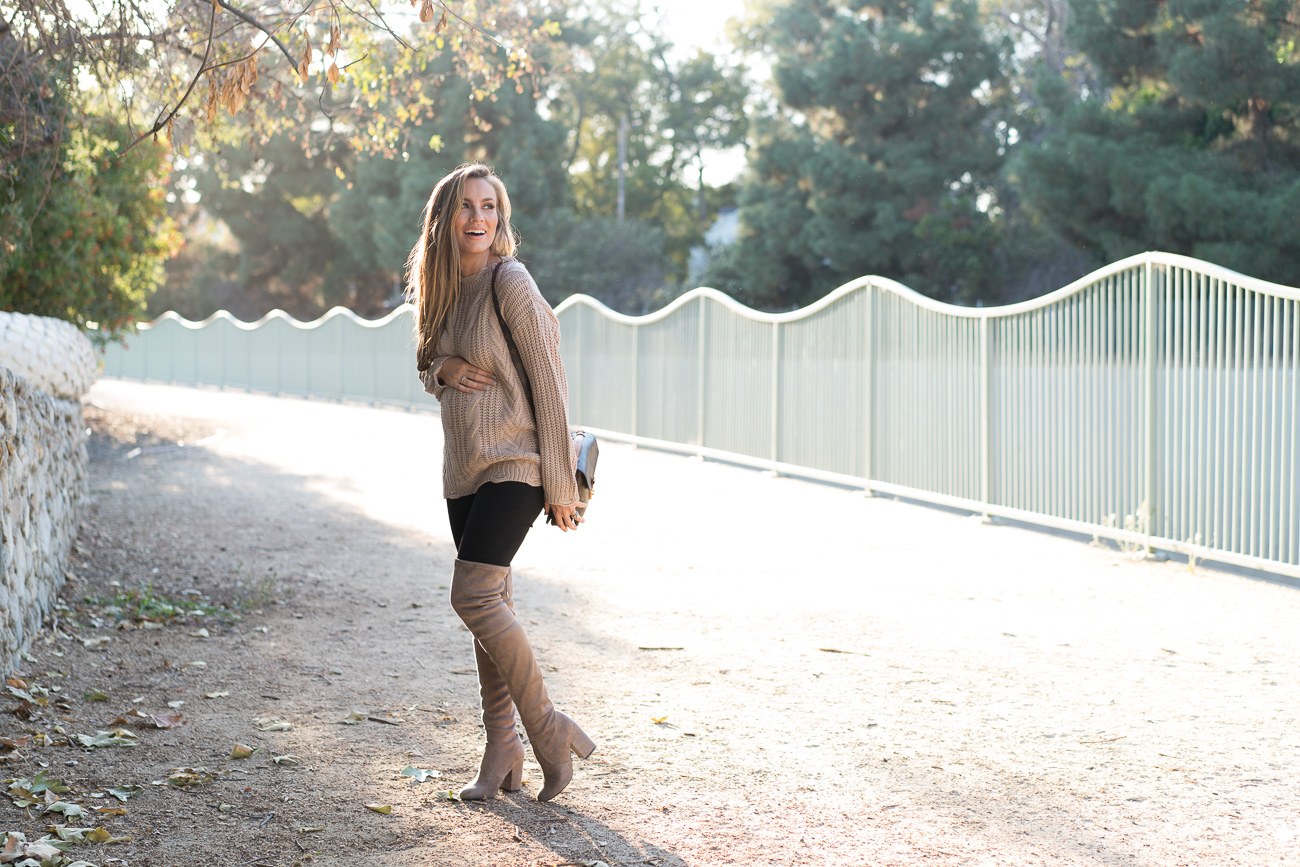 Since we've been traveling the past +8 days, we missed out on some of our normal seasonal movie time, so now we're playing catch up.
We try to watch one of our favorite films every night in October leading up to Halloween.
It's become a yearly tradition that we look forward to each year.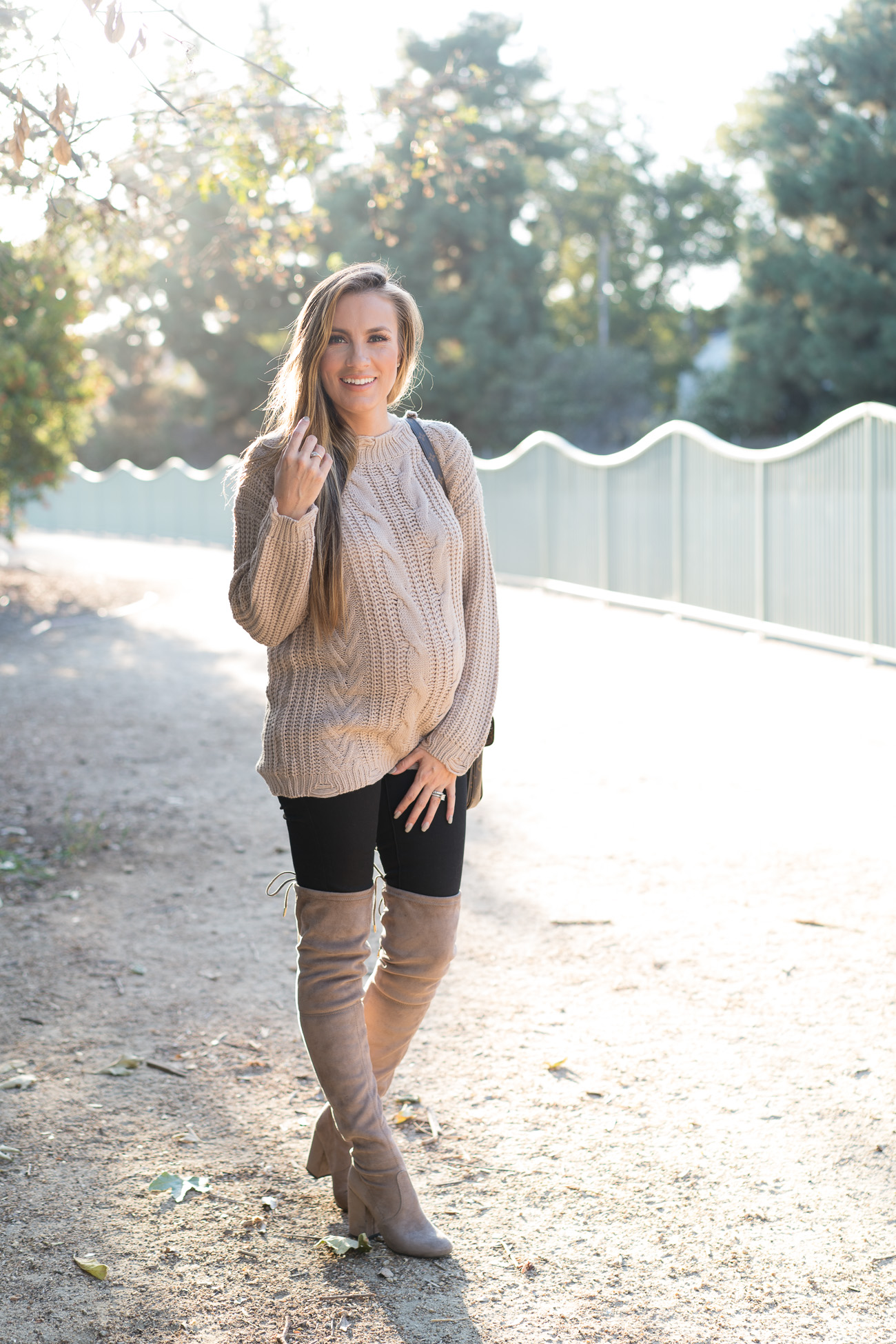 It's no secret that I'm a classic film lover.
My love for the golden era of cinema has rubbed off on Matt and it's become a hobby that we now enjoy together.
As you can see by my list below, there are quite a few classic films, maybe even a few that you've never heard of before.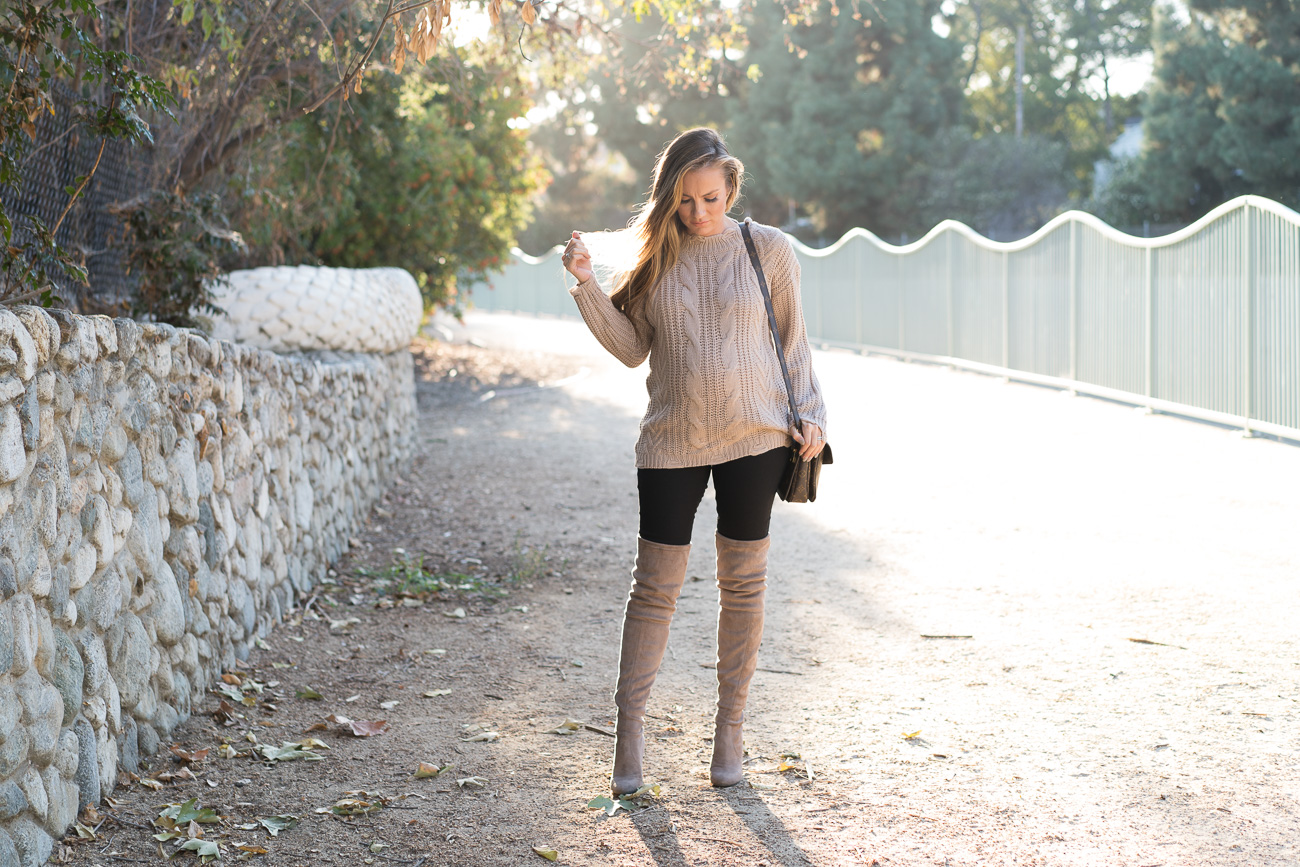 Dreamers by Debut Cable Knit Sweater (under $60!) [c/o]
Madewell Maternity Skinny Jeans [c/o]
Steve Madden Norri Boots (Under $80! similar here)
ThirdLove T-Shirt Bra (so comfy!)
shop my look

---
I'm not a fan of horror films.
I've been known to get nightmares from movies like Jumanji and even certain episodes of Game of Thrones… I know, I'm a chicken.
I just don't find it enjoyable to get scared. So if you're a scaredy-cat like me, then rest assured that this list is Angela-approved…
Not one of these movies gave me nightmares lol!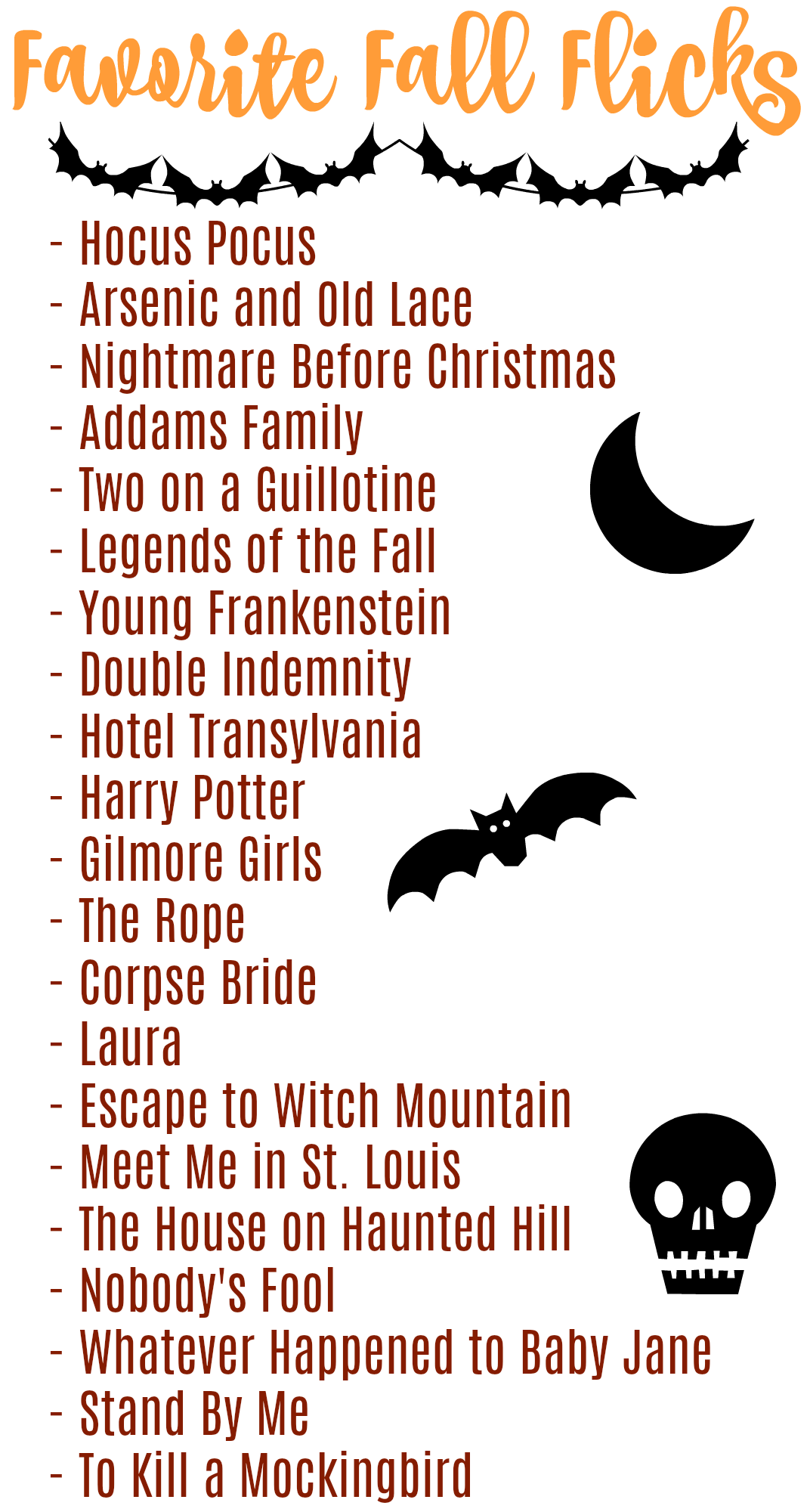 Fall Movies To Watch:
As you can see, the majority of these Fall movies to watch are Halloween related, so I'm going to separate them out for you below by category.
Halloween Movies for the Classic Film Lover (Not Scary):
Fall Movies and Film Noirs:
Not-so-Scary Halloween Movies:
Fall TV Shows to Binge Watch:
What are your favorite Fall movies and tv shows to watch each year?
Are any of your favorites on my Fall movie list?
Do you think I left a must-see off this list?
Leave a comment below and let me know!