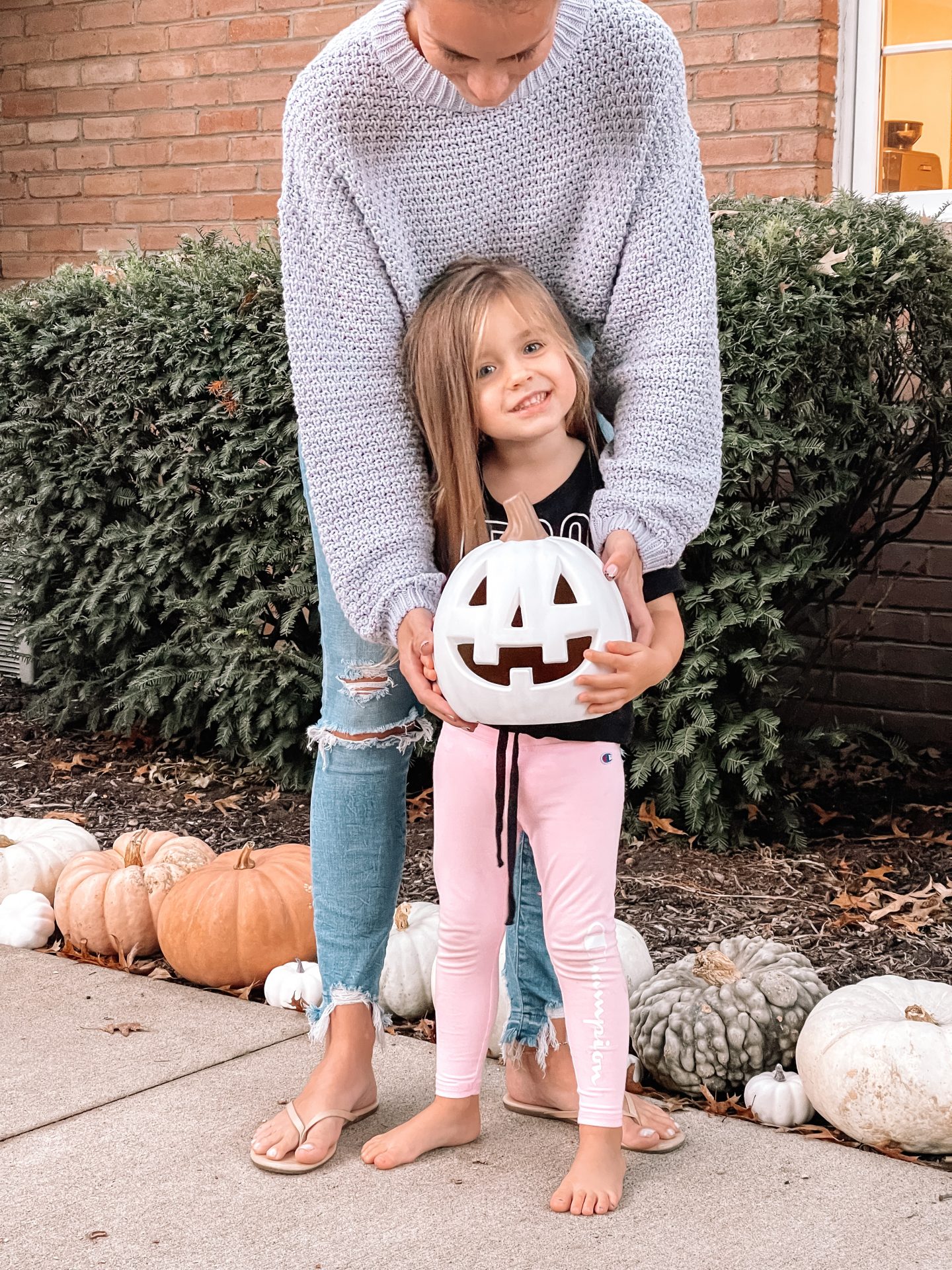 Learn how to recreate these cutie DIY white pumpkins in this tutorial: Painting Foam Pumpkins.
If you know me, you know I love a good neutral.
And a good DIY project.
Fall is no exception.
Give me all the white and neutral pumpkins for Fall, Halloween and Thanksgiving.
When I picked up this bright orange jack-o'-lantern at a local grocery store here in Ohio, my mind immediately went to transforming it into a bright white decoration. This was the perfect time to start painting foam pumpkins.
I snagged this light up foam pumpkin for $6. I found another one at our flea market for only $2!
When painting foam pumpkins, you can either paint by hand or spray paint them.
I made the decision to paint by hand so Kenny could also help.
To be honest, spray painting will be a lot faster and look amazing. It will give a super uniform appearance when painting foam pumpkins.
This is such an easy, family friendly project that costs basically nothing to do.
I used this white acrylic paint from Michael's Craft Store that cost under $1 per bottle. The acrylic paint went on so fast with a $0.50 sponge brush and dried super quickly.
I ended up putting about probably 4-5 coats of paint to cover them really well.
You can choose how you want to finish the stem. I chose to mix a brown acrylic paint with white to get the perfect light brown shade. You could also go with a white stem and made it look like a super chic ceramic all white jack-o'-lantern from Pottery Barn.
Here's how it turned out…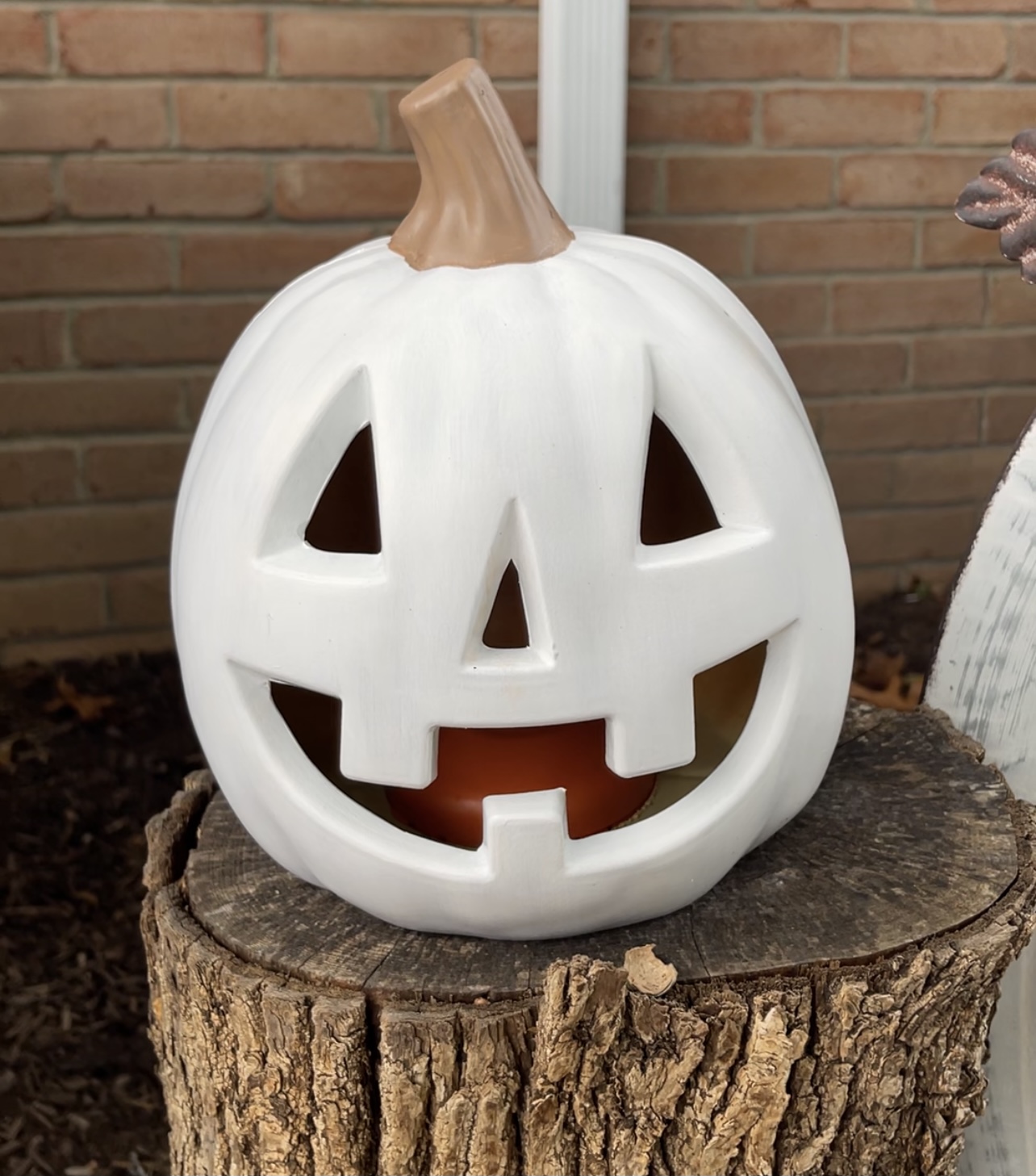 Such a cute DIY project! I'm planning to paint my $2 flea market find later today.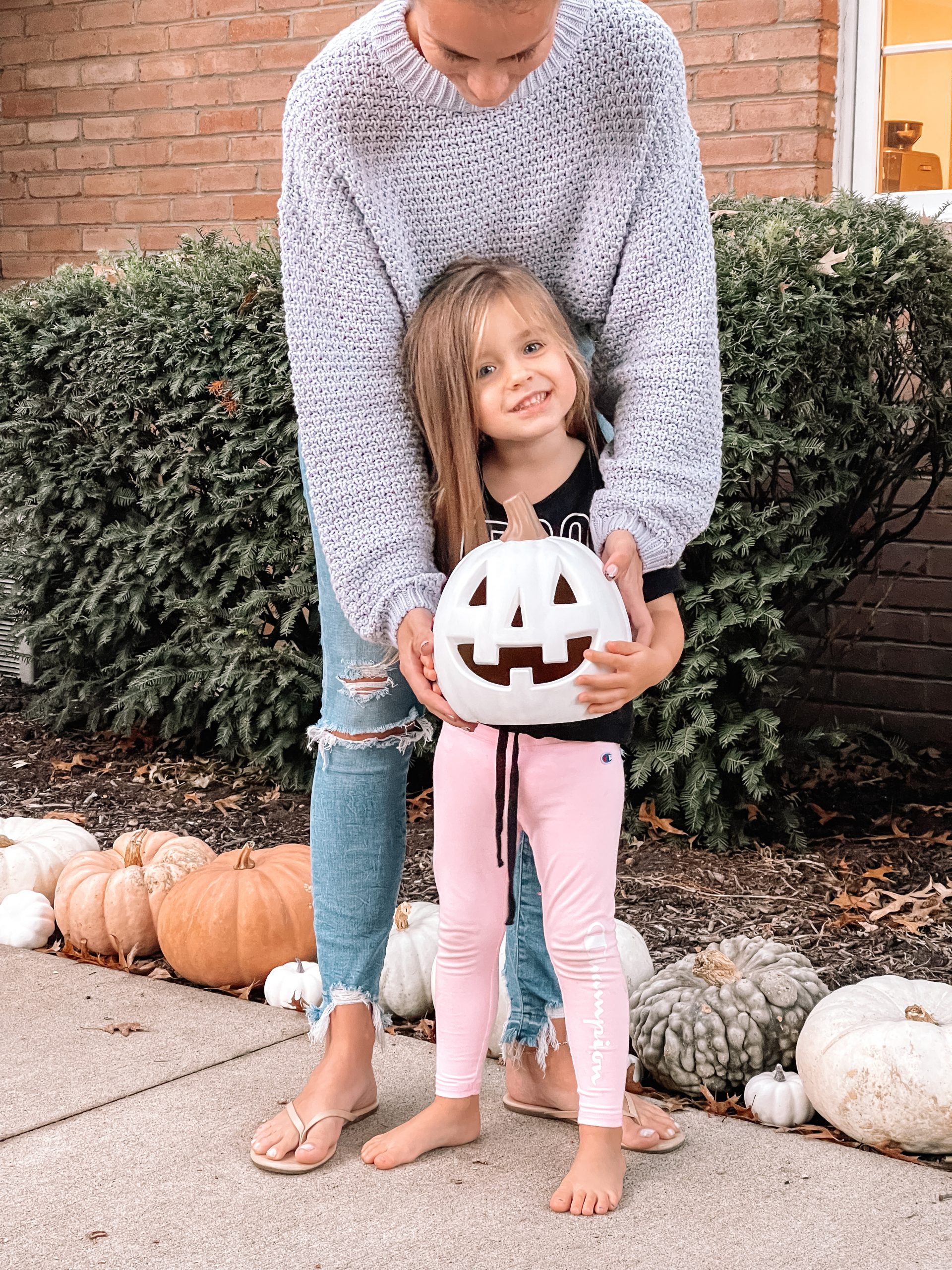 shop our fall outfits

Here's a quick tutorial on how this project came to life.
shop this post