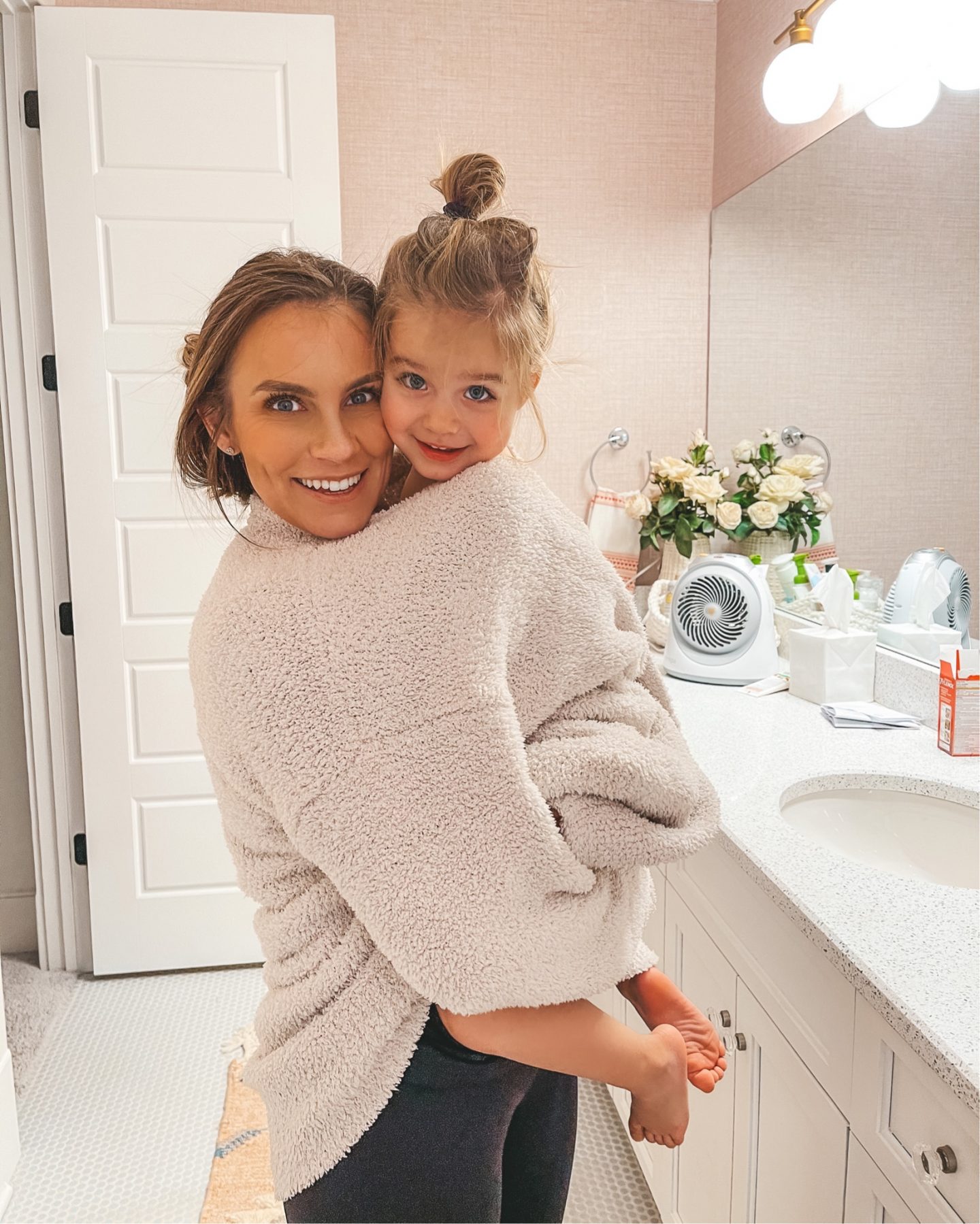 I have yet to meet someone who's not a fan of Barefoot Dreams. Now a fan of the Barefoot Dreams price tag? Not so many of those, lol. Since I love their stuff so much, I'm always on the hunt for great Barefoot Dreams dupes, and thought this would make an awesome blog post for y'all.
Today, I received my latest Barefoot Dreams blanket dupe in the mail and it's maybe my favorite one yet. This $25 blanket is so good, I want one for every room of my house.
I've since purchased more for gifts because who doesn't love the gift of the softest blanket ever?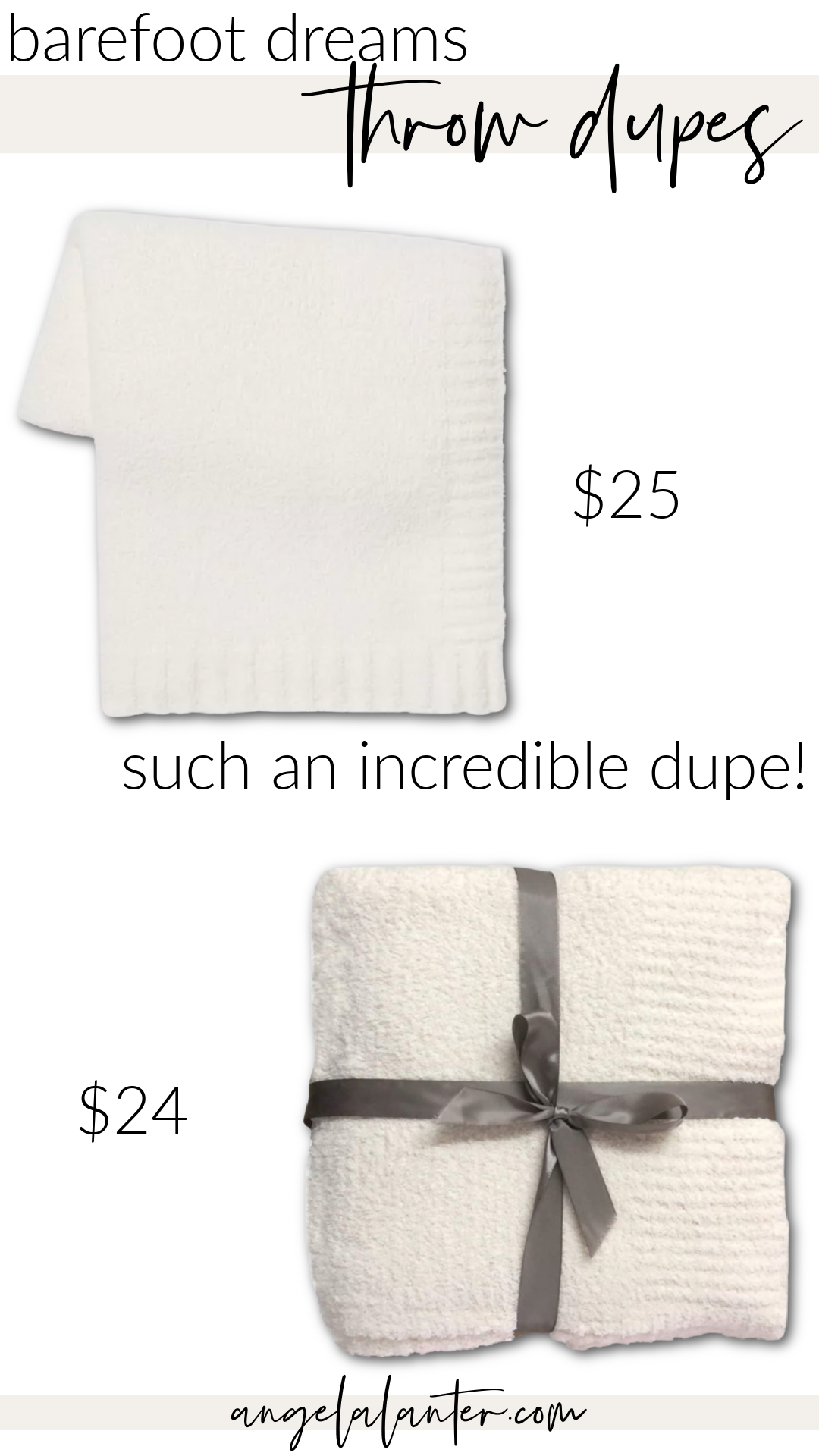 I bought both of these throw blankets to test out. The $25 option from Target is probably the best solid color dupe throw blanket I've seen to date. Target Barefoot Dreams dupes tend to be my favorites.
The $24 dupe from Amazon is really good too, but is made from a thinner material. It did have a bit of a smell when it arrived, but once washed it was totally fine. This turned out to be my toddler's new favorite blanket that she sleeps with every night.
These are both dupes for the CozyChic Throw Blanket which sells for $147 at Nordstrom. The only difference is that the dupes measure 50″ x 60″ whereas the CozyChic measures 54″ x 72″.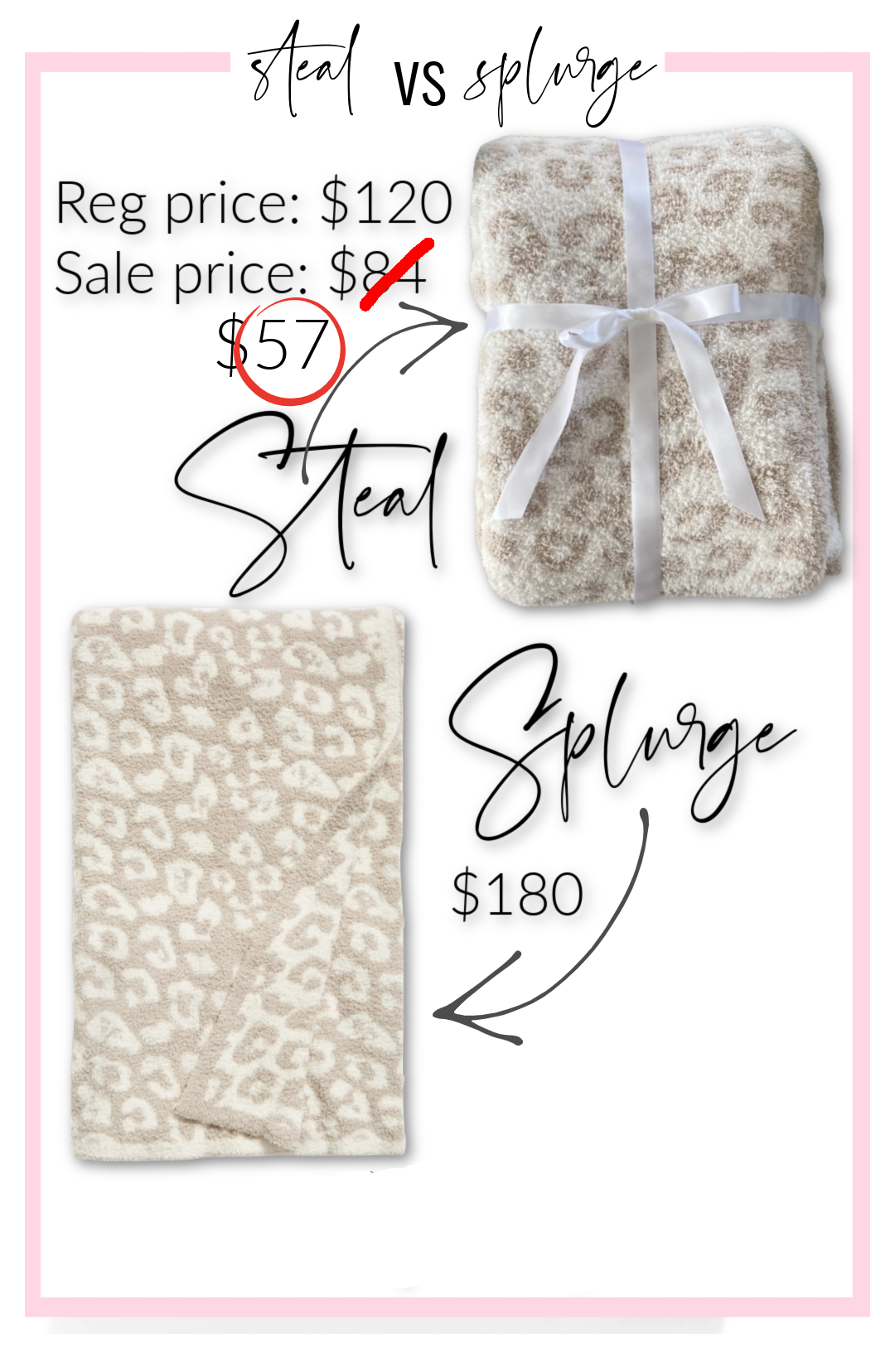 My first dupe blanket was this animal print blanket from The Styled Collection. I know have it in several colors and sleep with it every single night. This seriously makes the best gift ever!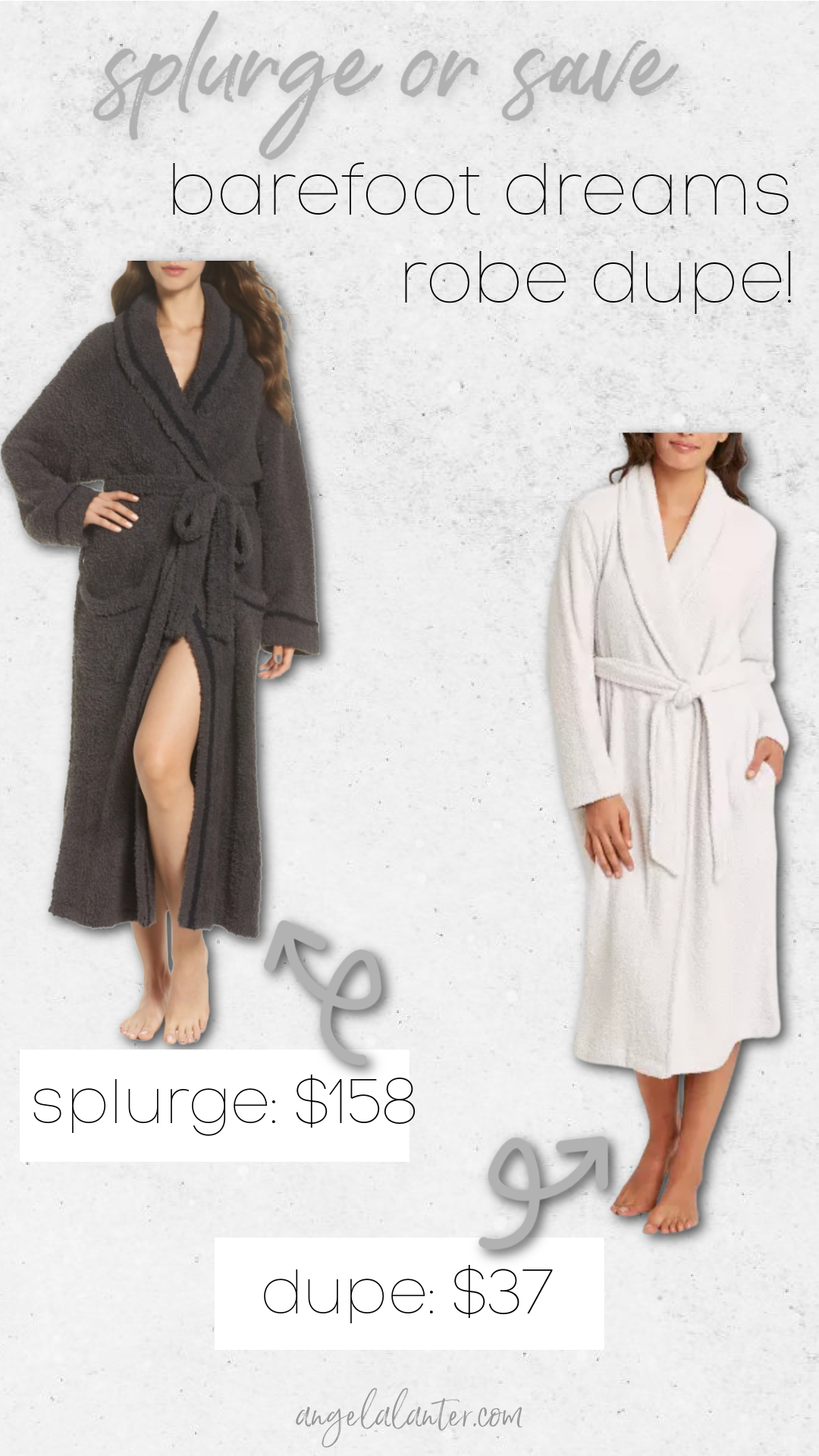 One of my favorite things ever is my CozyChic animal print robe that Matt bought me for Christmas last year. It's a super pricey robe, so I totally get wanting a dupe for it.
I found this robe at Target last week and it's the best Barefoot Dreams dupes robe that I have found to date. I love that it's under $40. This would make an excellent Christmas gift!

Love these Barefoot Dreams dupes? Check these out too…

Steal vs Splurge – Barefoot Dreams Throw Blanket & Sweater Dupes