Move over sunscreen and bikinis, make room for PUMPKIN SPICE! It's time to think about all things Fall, y'all and today I found some great Target home finds.
I did a little Target shopping today online and couldn't help myself.
I had to oogle the new home goods for Fall, and maybe even order an item or twenty for my own home.
Target is the first place I head to (in store or online) for anything I need for the home.
Target always has so many fabulous pieces between the Joanna Gaines Magnolia collection and my personal favorite collection from Studio McGee. They do a great job of carrying pieces for all types of decor styles, tastes and even budgets.
If you want to spice up some spaces in your home this Fall, then here are a few budget-friendly new pieces you should absolutely check out.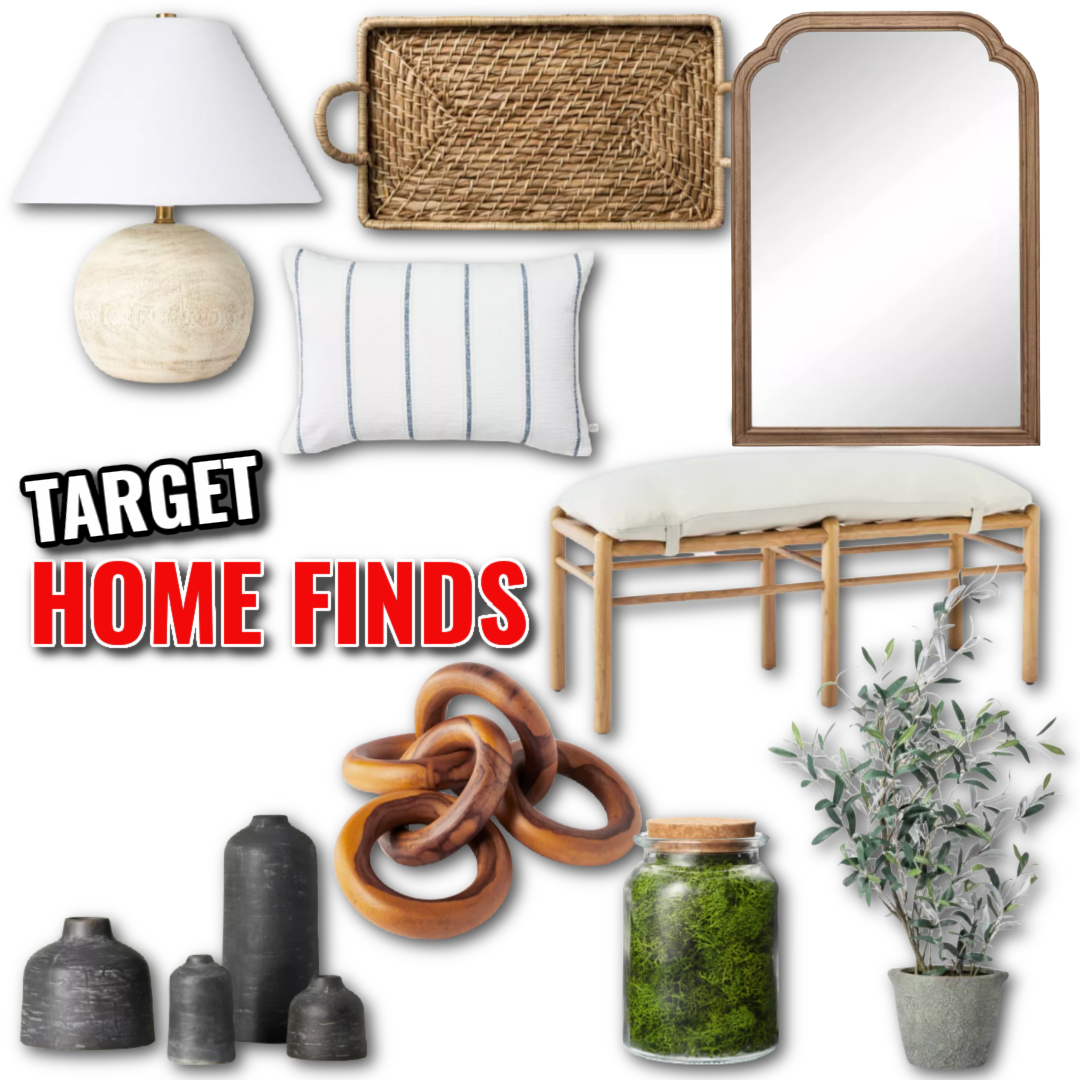 So many great finds, right? 🙌🏼
If you're looking to add some greenery to any room in your house, always check Target first.
The quality of their faux greenery is always great and the price point is much more affordable than many other retailers. It's easy to get into the hundreds when it comes to purchasing greenery for you home.
As for lamps, I have purchased several of my favorite lamps at Target. You need to be on your A-game in the lamp section though because they seem to always sell out pretty quickly.
I tend to have better luck with buying their lamps in store than I do online. Or shopping online with a pick-up in store option.
As for throw pillows, I have a hard time spending a ton of money on them since I like to switch them out each season. Target is my first stop when looking for new throw pillows or throw blankets.
While we're on the topic, I need to make a confession. I have a bit of a throw pillow addiction. More to come on that in the future I'm sure, lol.
Studio Mcgee does a fabulous job of creating tabletop decor pieces to add character to nightstands, coffee tables and other tabletops throughout your home.
Check out my most recent blog post about Target fall decor and pumpkins all under $10 here.
shop this post