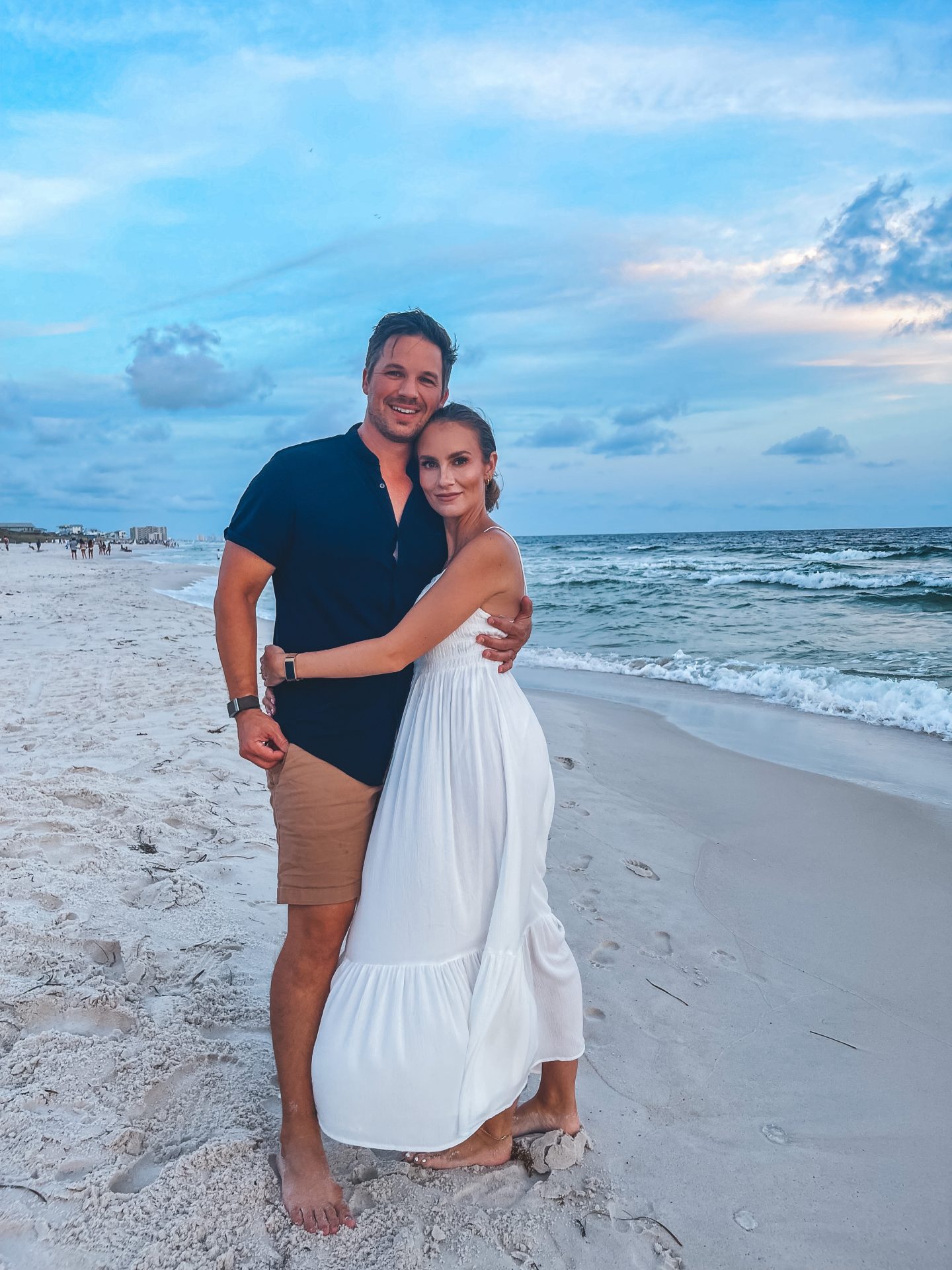 Unless you're new here, you already know that 30A, in the Florida Panhandle, is my favorite place ever. Since we just returned from our annual family trip, here's your 30A Florida Travel Guide 2021. 🤗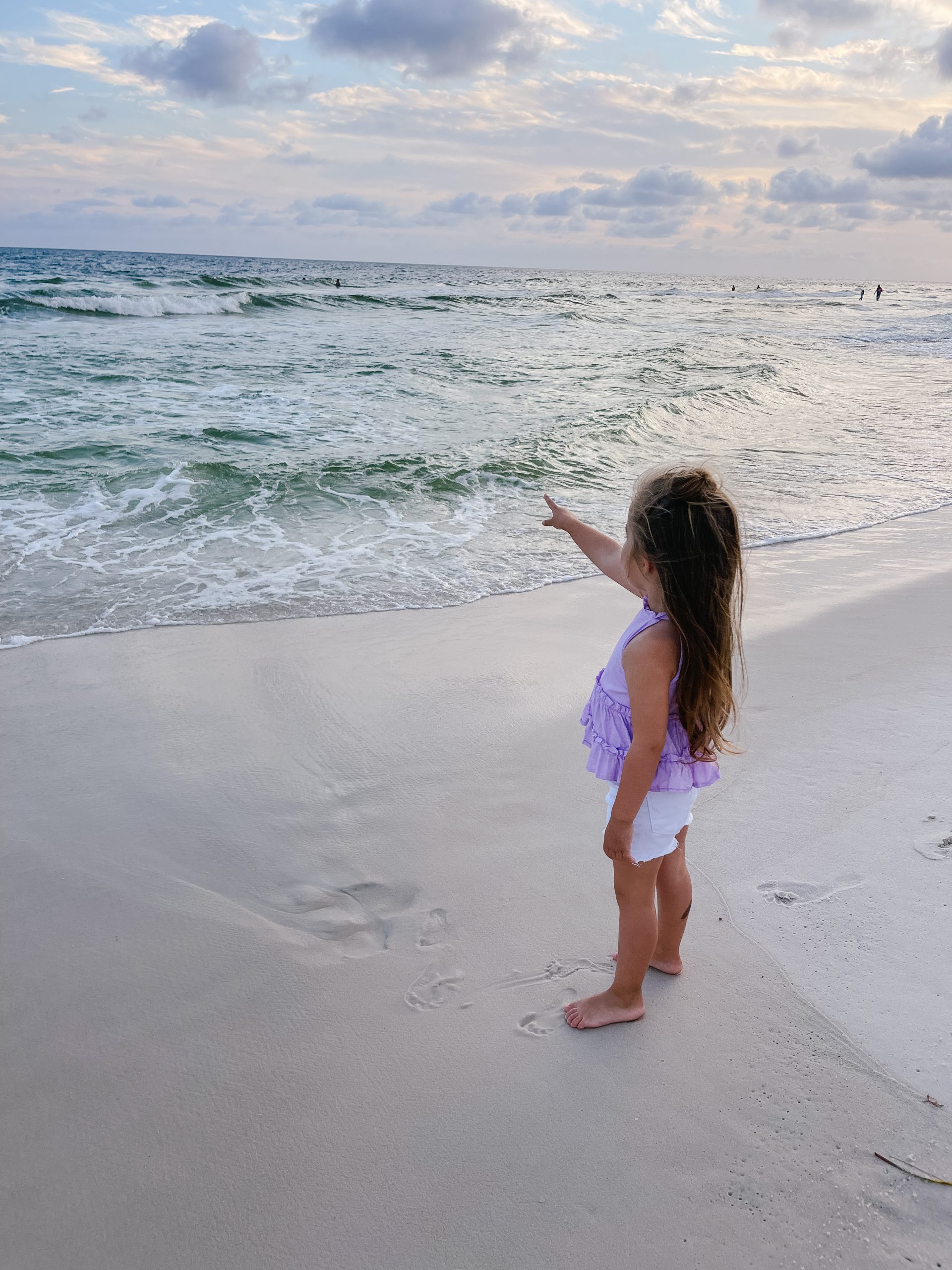 If you've been visiting 30A for years like we have, then bad news… Our little secret is out.
When we first started visiting this heavenly stretch of beaches along the Florida Panhandle back in 2015, it was quiet, serene and not overly crowded.
This past trip, we learned that everyone and their mother not only knows about 30A but they are now visiting there.
Look, I get it. It's the best family beach spot in the country in my opinion. What's frustrating is it's now hard to rent a place to stay and when you go out to dinner, you're looking at +2.5 hour wait for a table.
We learned our lesson and plan to visit during a less busy time moving forward, lol.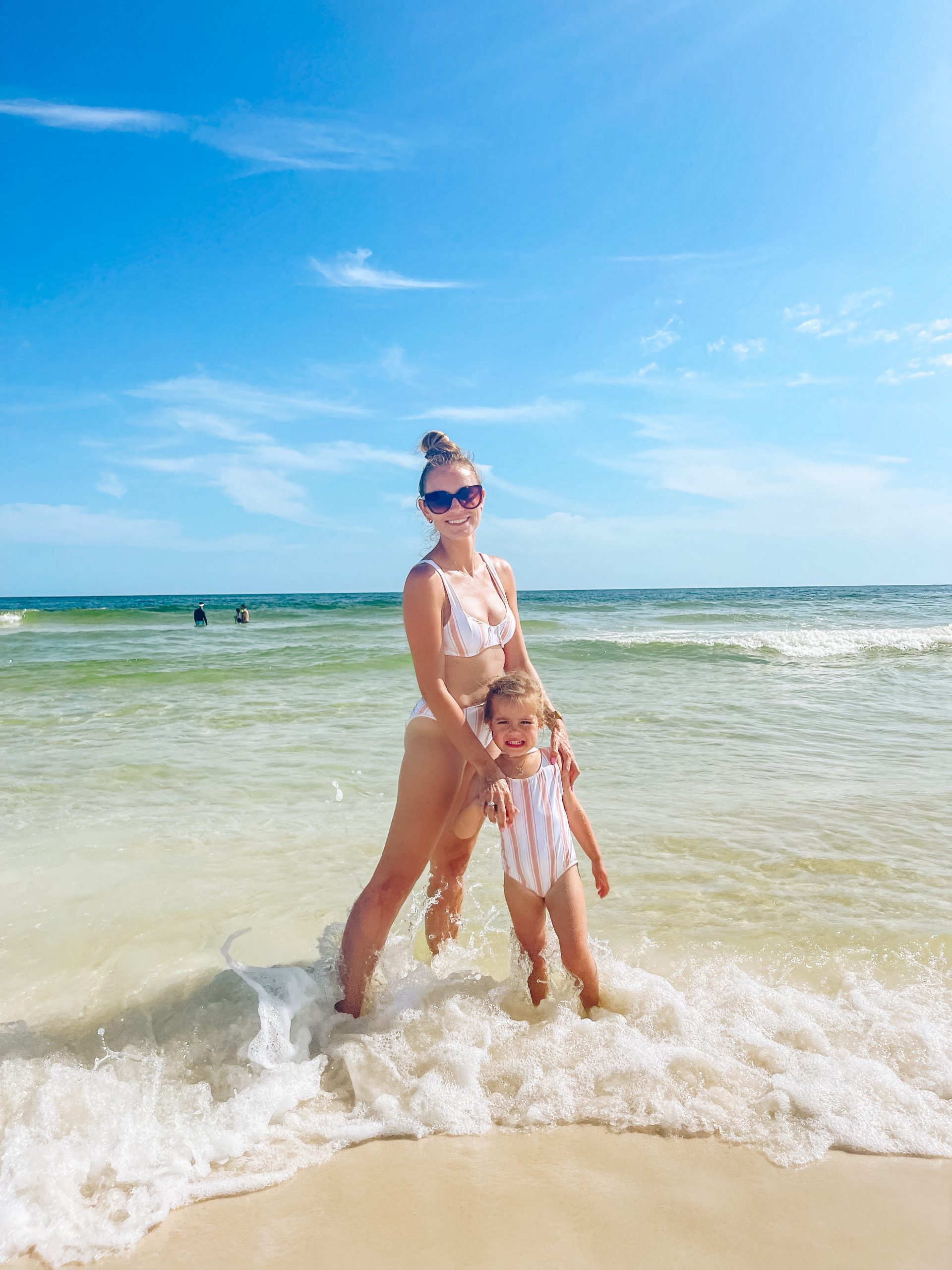 Since it was so busy this summer, we didn't stay in one of our regular areas and instead stayed in The Hub.
If you have a bunch of kids, then The Hub is a great option for you since it's walkable to the restaurants shops and neighborhood pools.
This is the house we stayed in this past trip.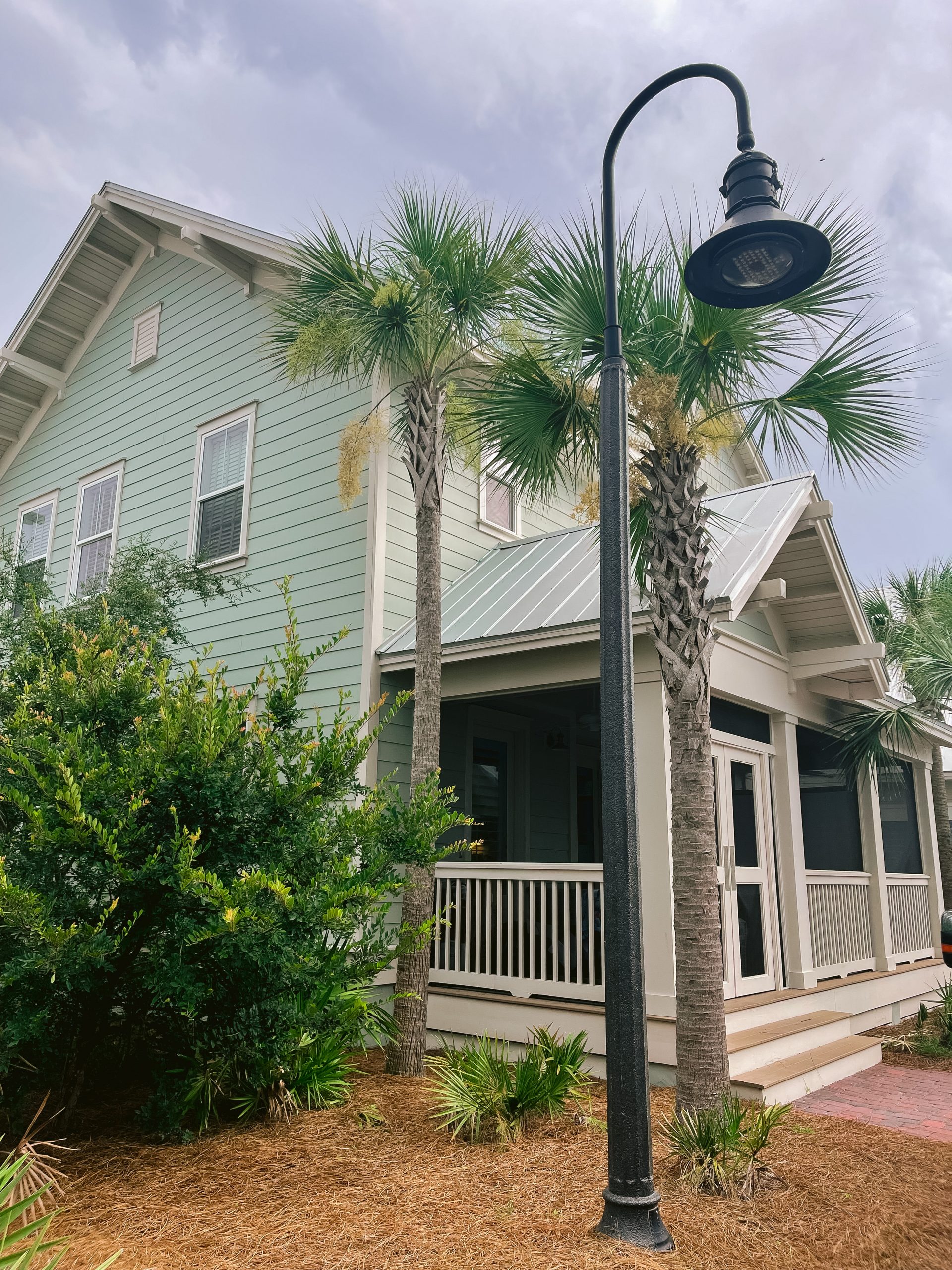 Cute, right? Basically every house in 30A is a coastal dream.
As for food, since we had a party of seven, it was hard to get into restaurants most of the week. Here are a few tips for restaurants for larger groups.
Call ahead for reservations. Not many restaurants on 30A accept reservations, so do your research and schedule ahead.
Choose off times for meals. Go for a late lunch or early dinner to avoid busier times.
Be willing to split up the group into separate tables.
If you want to see some of our favorite restaurants from past trips here are two blog posts with suggestions:
A couple of new spots that we have since discovered and really enjoy are…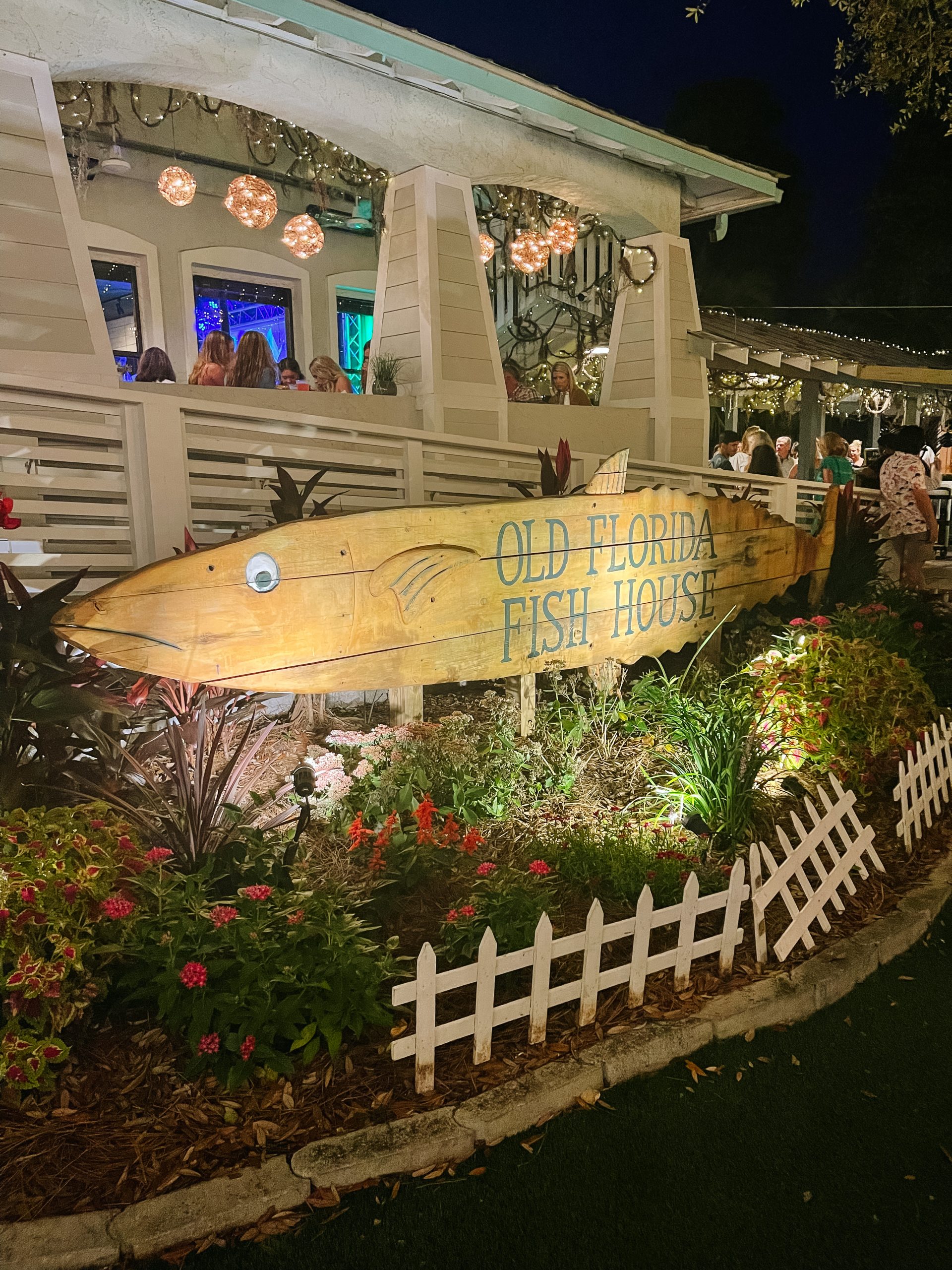 Old Florida Fish House has become one of our go-to spots on 30A because of the outdoor ambiance. The food is fine, but it's the outdoor seating, music, lights and activities for the kids that makes it such a great spot.
The Hub is where we stayed and it's a great spot to grab a quick meal for a group. It's walk up and order style, so easy to get in and out.
A new favorite discovery for me is Raw & Juicy in Alys Beach. I had the best acai bowl that I've had since LA. SO GOOD!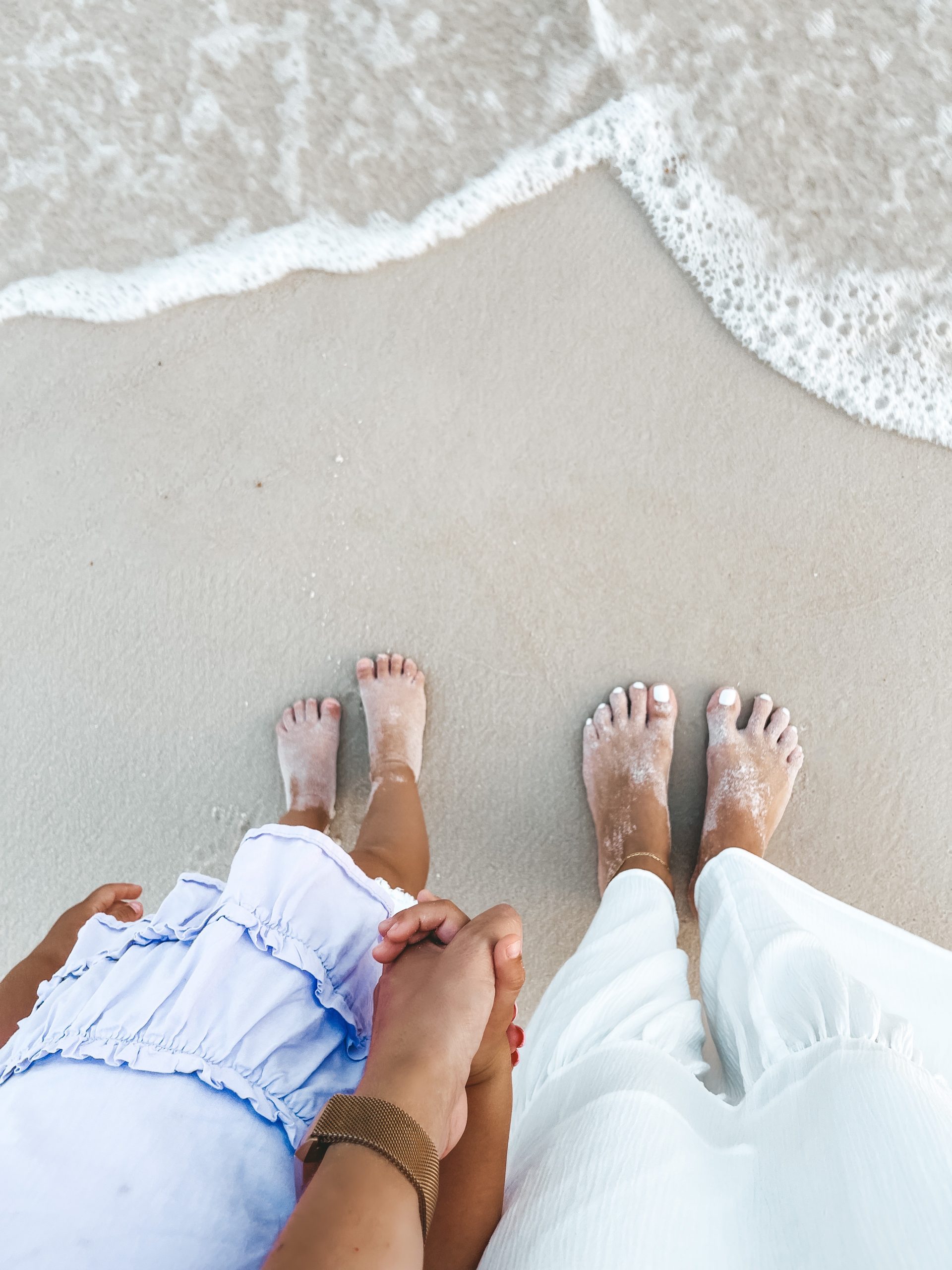 As for things to do, there is no shortage of activities.
I find that hopping on Facebook events, you'll find so much going on in all of the various little beach towns.
Two of our favorite things to do in 30A is rent Pedego bikes and beach sunset bonfires. Both are such special 30A memories for us!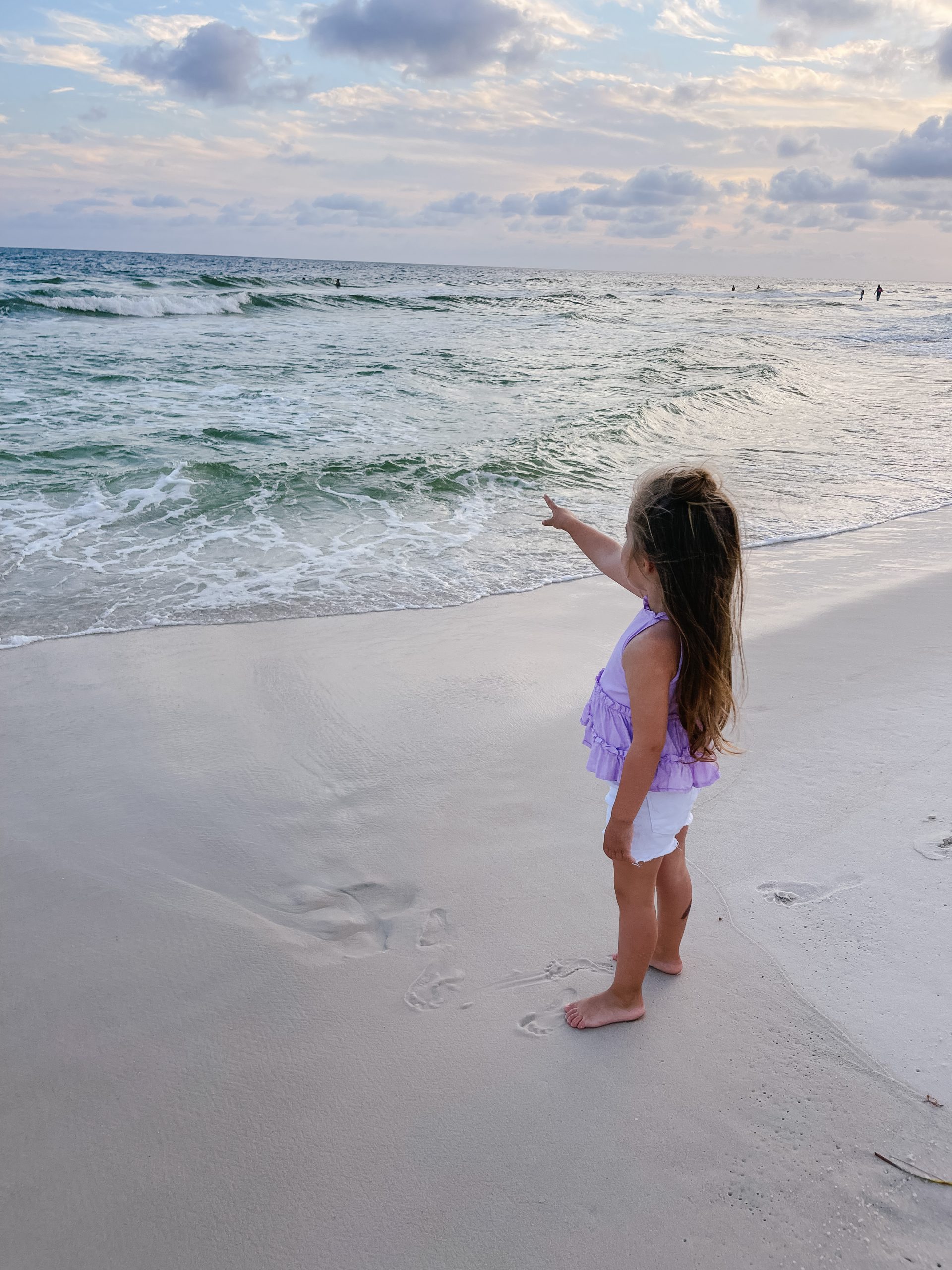 The main question I get asked about 30A is where should I stay? There are only a couple of hotels in the area, so we almost always book a vacation house through AirBnB or VRBO. We've had the best experiences booking this way.