Target Fall home decor 2021.
When it comes to Fall home decor, Target is my first stop. 2021 is no exception.
Target has so much goodness already in stock this 2021 season.
I'm finding that the really good stuff is online, don't even waste your time searching in store unless you see on the website that it's in stock at your local Target.
Let's kick it off with the cutest Target home decor pieces that I've found so far in 2021…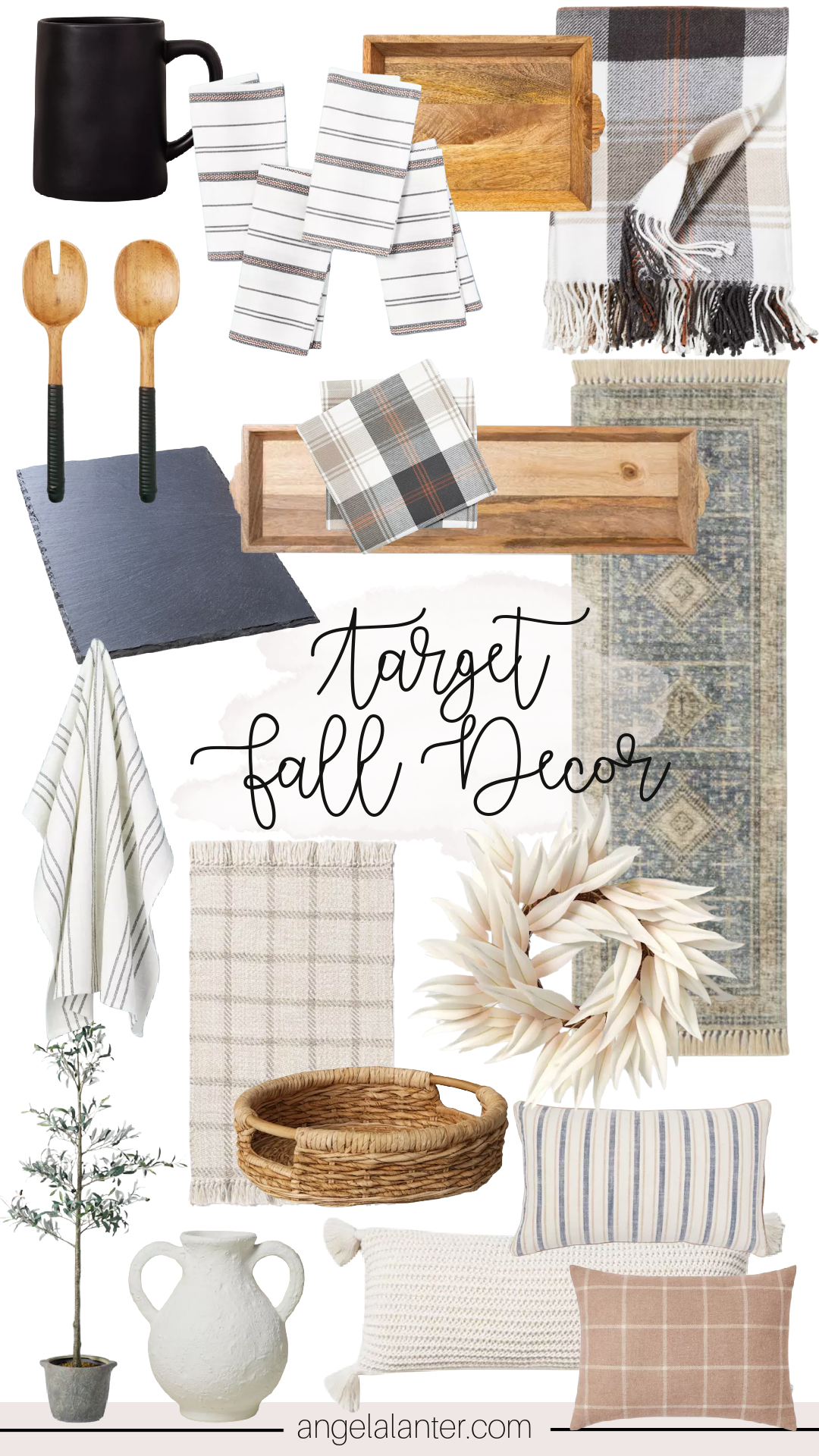 shop these target finds



I love that the majority of these items are under $20 or $30. 🙌🏼
In my most recent home decor blog post, Target Home Finds For Fall, I talked about how you should always try there first for throw pillows.
Throw pillows can easily get pricey, especially when you're shopping at places like Pottery Barn, because you're buying the down inserts and pillow covers separately.
If you're like me and love to switch out your pillows every season, then go for the more affordable pillows at Target so you don't feel the need to keep them for years on end.
My favorite throw pillow find so far this season has been these cutie plaid pillows for only $15!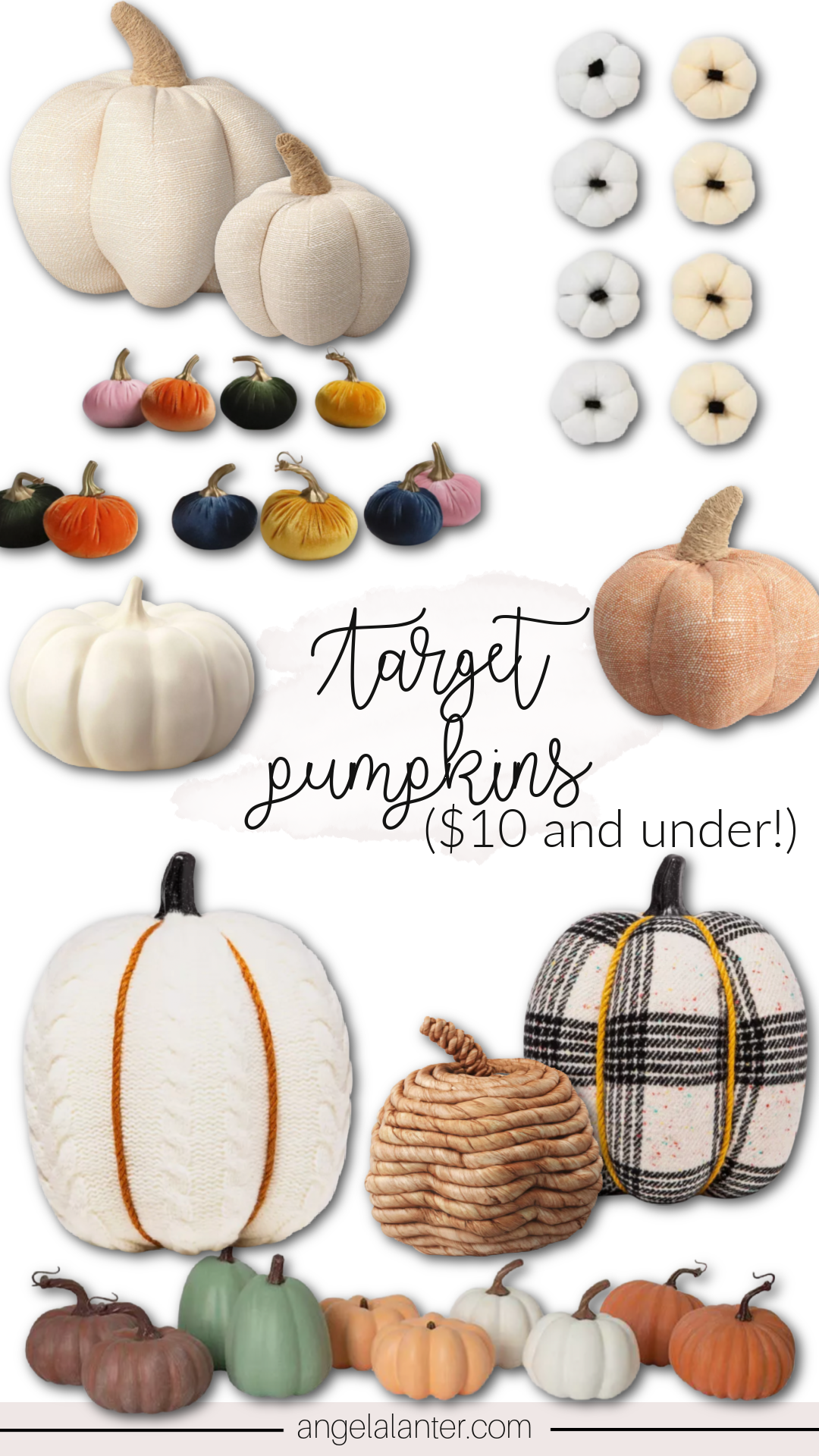 shop these pumpkins



I purchased most of these pumpkins already. WHOOPS!
I mean, at $10 and under, these sweet neutral pumpkins just can't be beat.
I'm already starting to decorate for Fall and everything will stay up, with some Halloween mixed in, until Thanksgiving, when my Christmas decor goes up.
Fall decor gets a got of mileage in my house, so I have no problem adding to my collection each year.
I tend to decorate indoors with neutral colors and pieces, then go with the darker, richer colors outdoors.
This blog post from last year gives a full look at my Fall home tour. I'm debating whether to keep my tablescape the same or do something totally different this year. 🤔