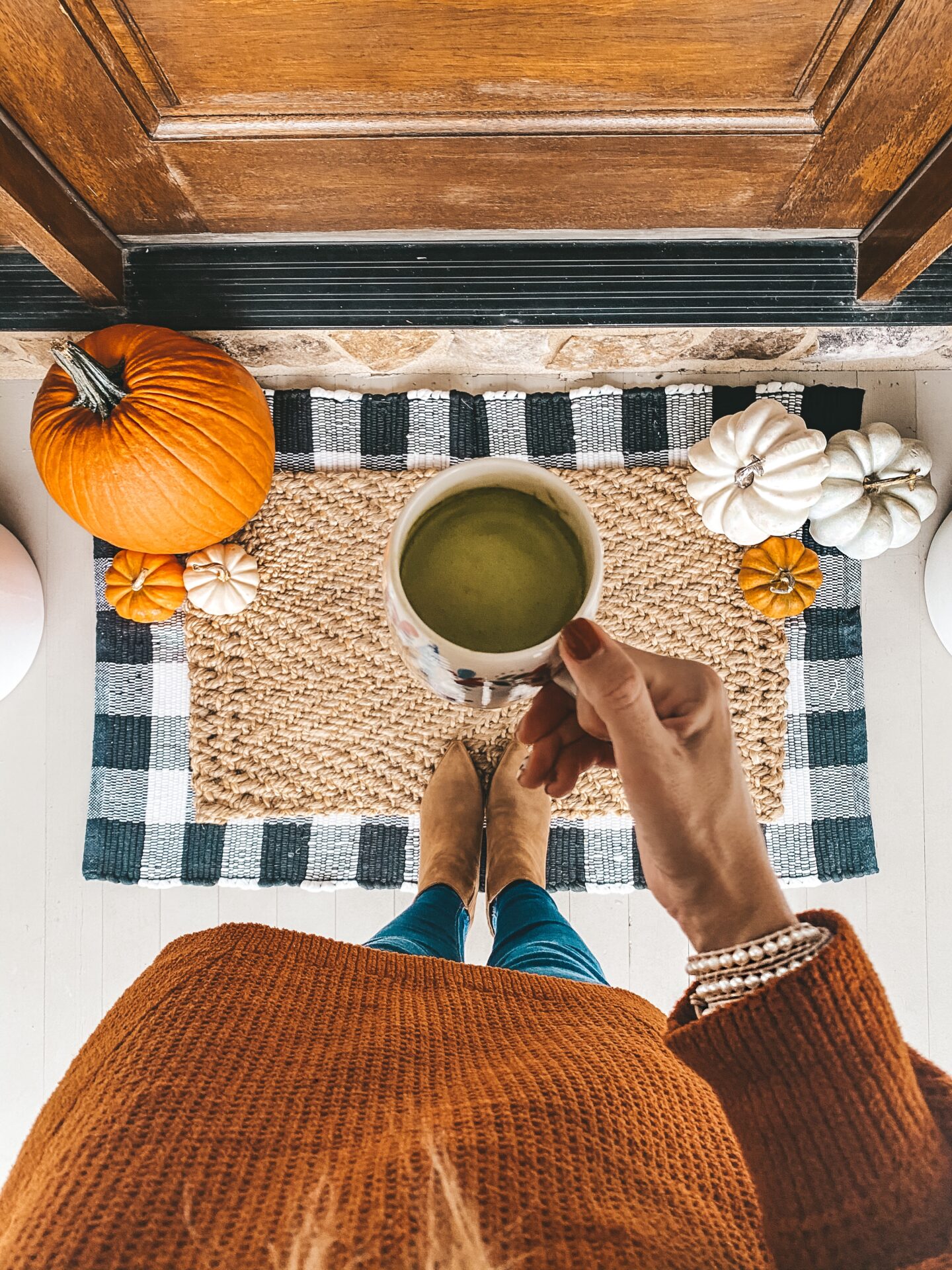 Fall Home Tour
Oh, hey Fall!
This is our first Autumn season in Nashville and in our new home. We bought our house last summer, but we spent all of last year in Ohio while Matt was filming his new Netflix series, Jupiter's Legacy.
It's been two years since I decorated for Fall and Christmas at our LA home, I pretty much forgot what decor I own. Especially with the move and purging a ton of stuff while unpacking.😬
Yesterday, Matt got down all of our Autumn decorations and I went to town using mostly what I already own to spice up a few areas in our home. Here's what I came up with…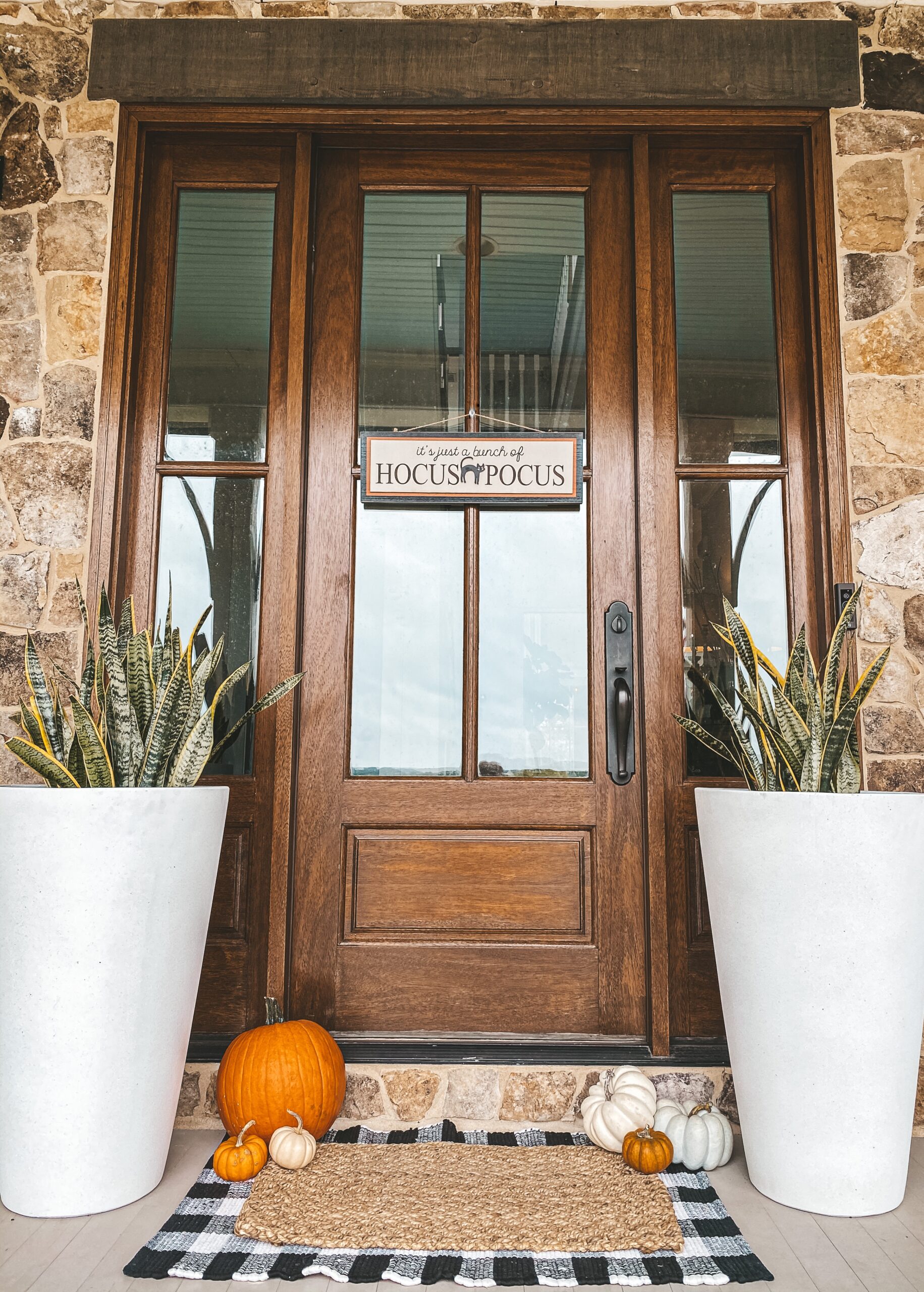 My two favorite places to decorate are my front porch and my dining tablescape. I love my tall white planters filled with snake plants.😍 Plants are always in style, so I just decided to add a few simple Fall touches and keep it simple. My pumpkins are real except the two medium sized ones on the right side, those came with me from LA.
My Hocus Pocus sign is from Joann's.
shop my front door decor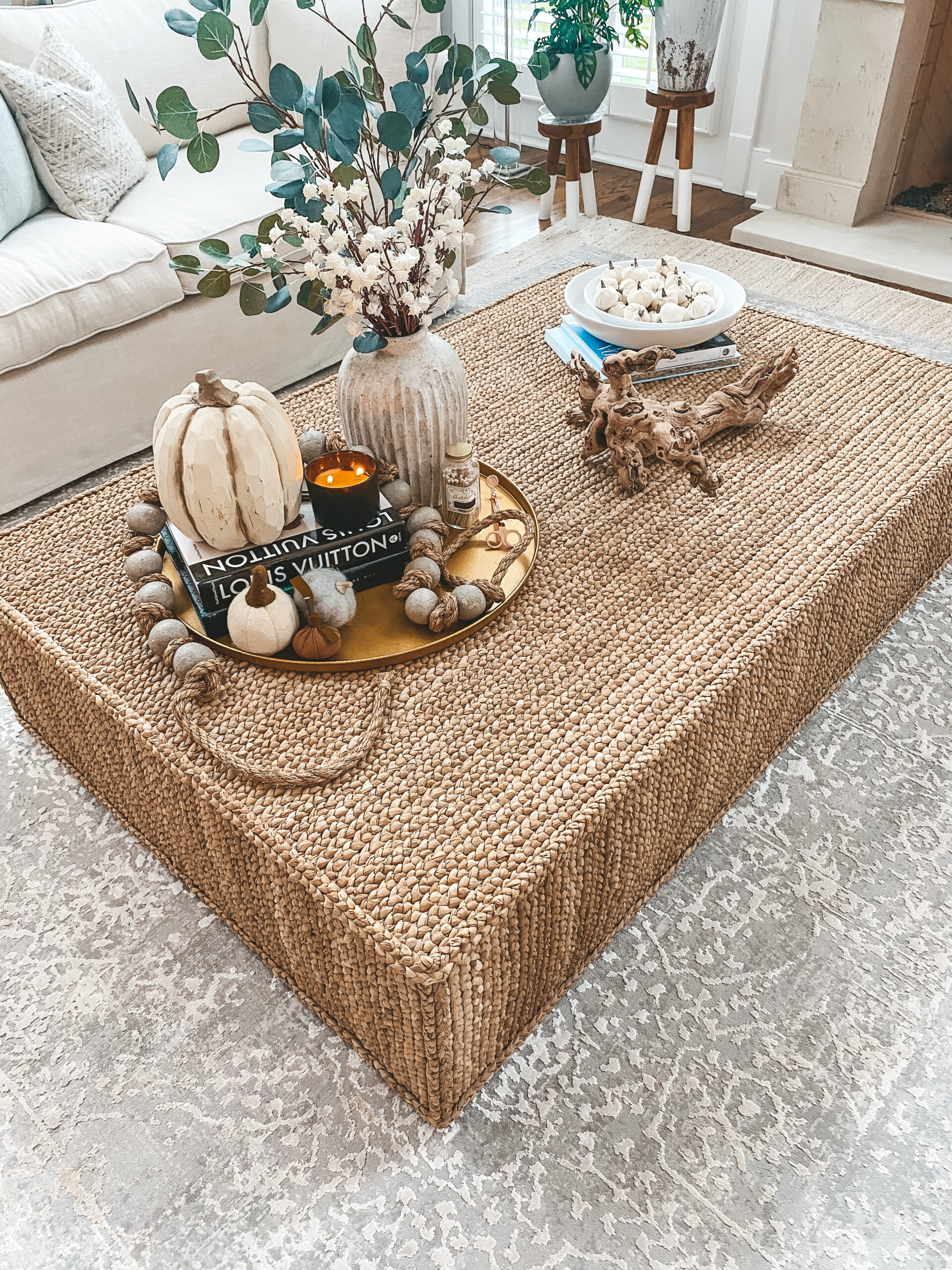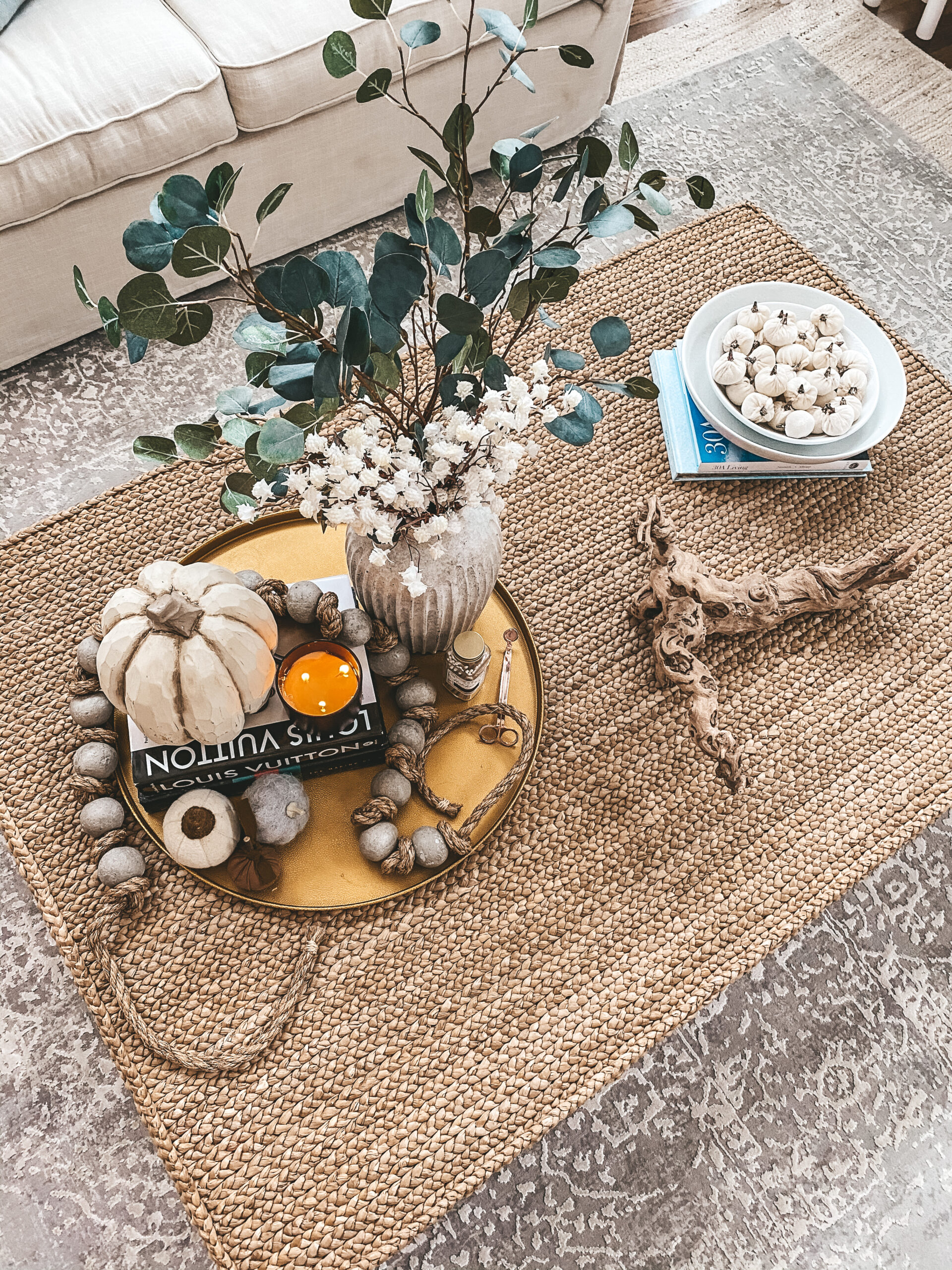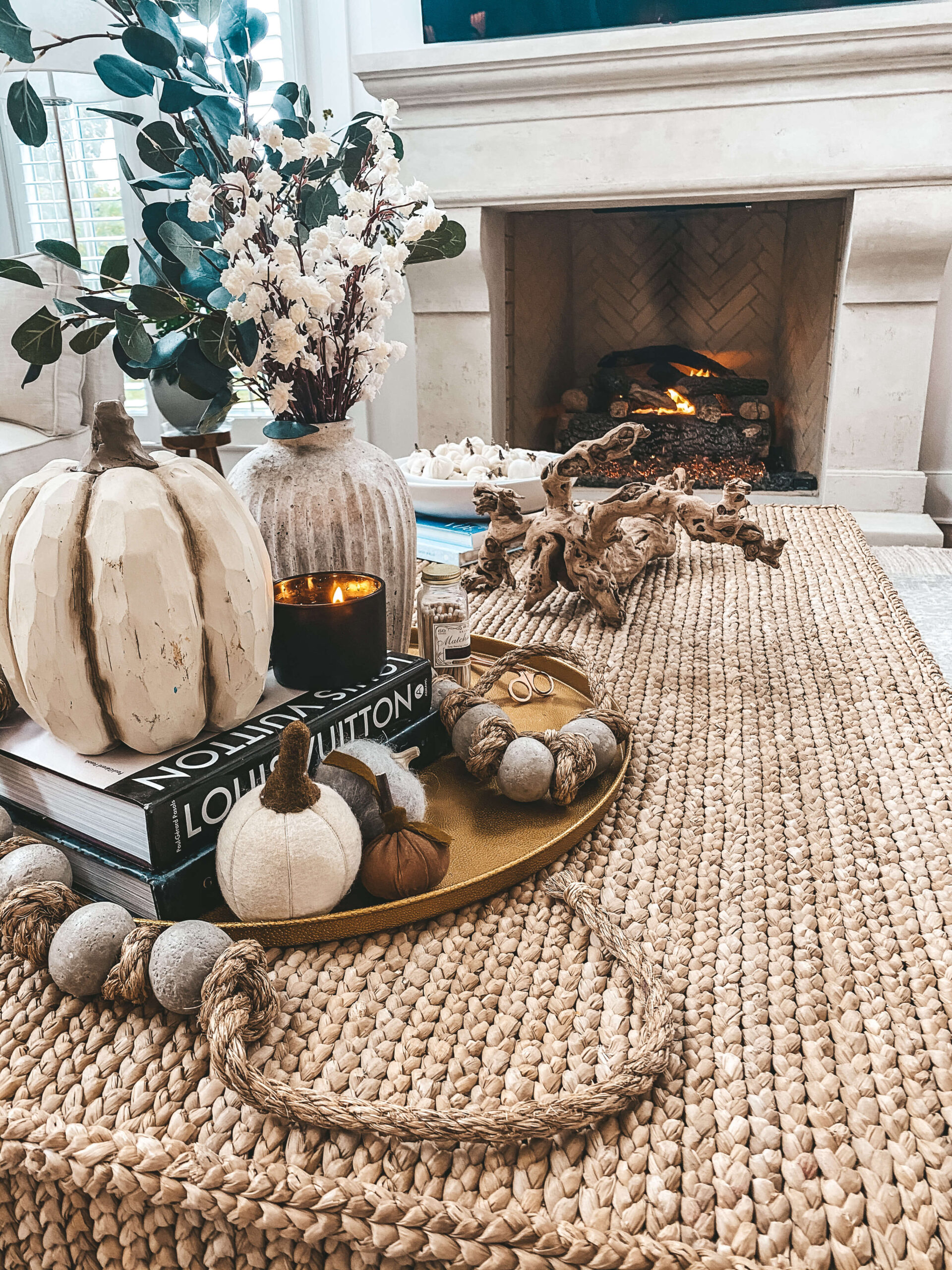 My coffee table is already decorated so beautifully in my opinion. Because it's already so neutral, I just switched out the moss in my bowls for small white pumpkins and added a few pumpkins on the brass tray.
I get a ton of questions about my coffee table. It's a seagrass rectangle table from Restoration Hardware. Here is a more affordable, round option and this rectangle woven table is very similar.
shop my coffee table decor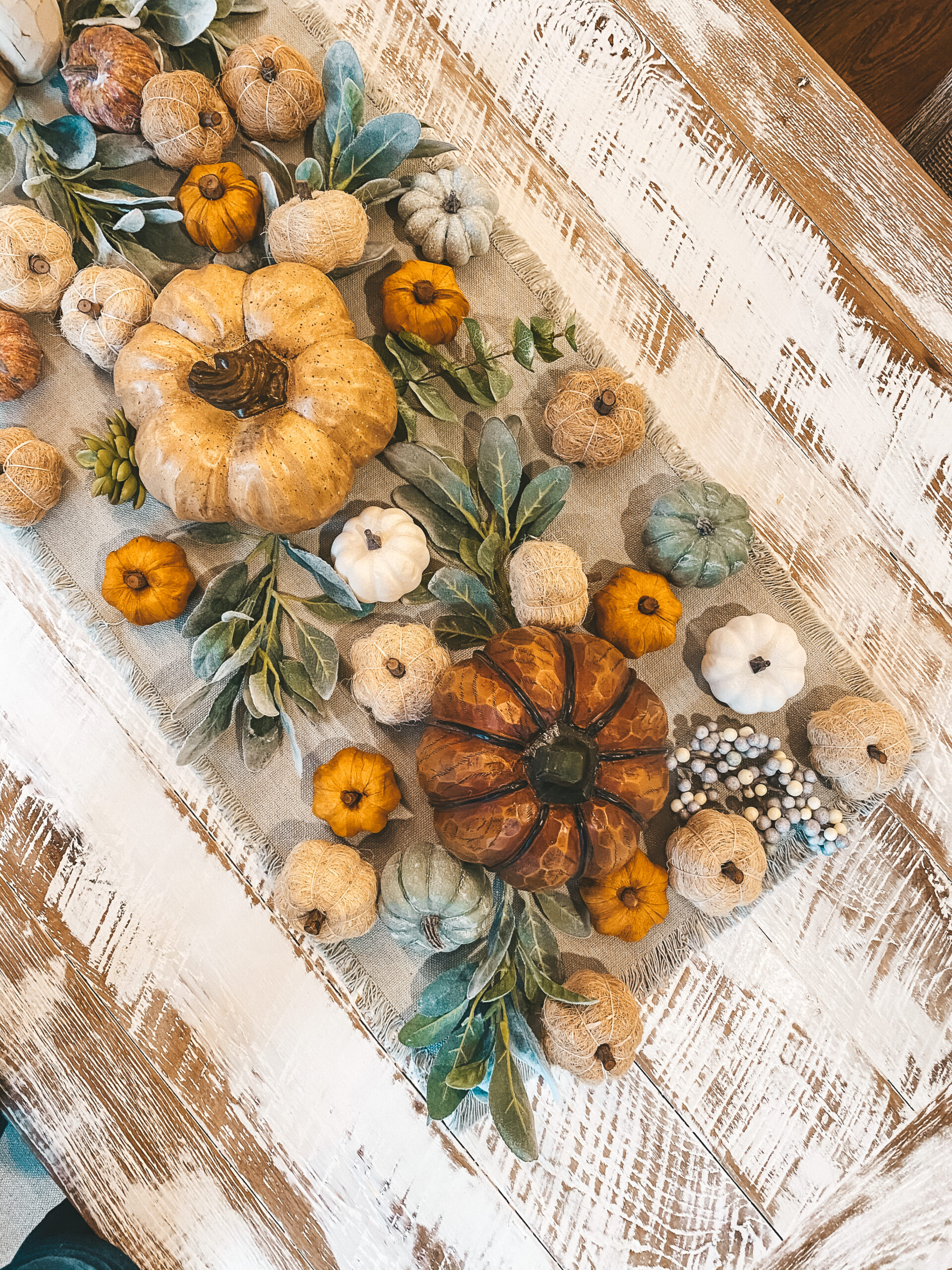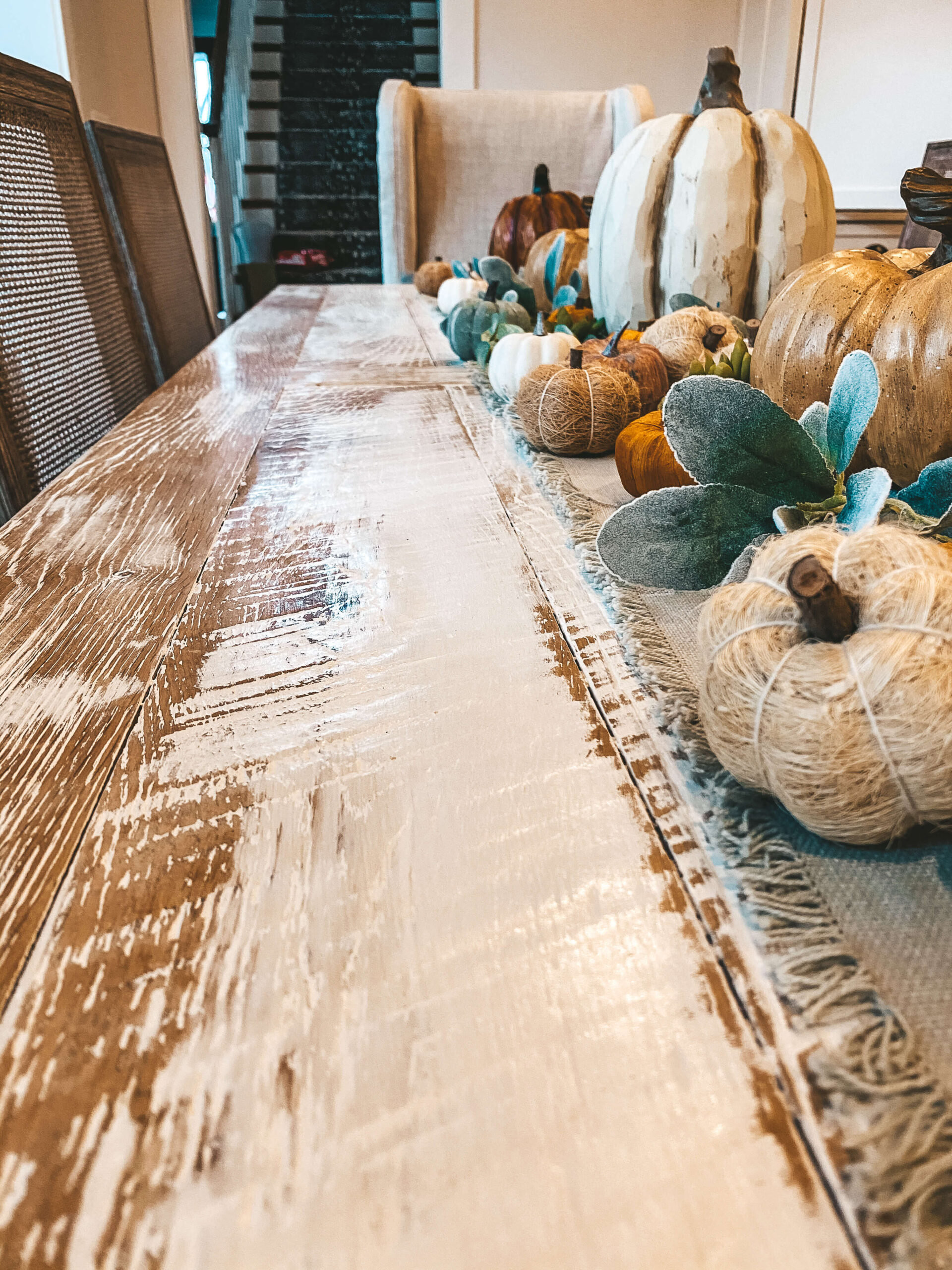 Tablespaces are my favorite things to design and decorate. I love mixing centerpieces with beautiful place settings. See how I designed my LA dining room in this blog post.
Because we use our dining table almost every night for dinner, I chose to not put out the place settings. When we get closer to Thanksgiving or host a dinner, I'll set the table and take photos again.
I used all decor I already had to throw together this centerpiece. I love how it looks! I'm still planning to add in some twinkle lights and pinecones. I'm also going to add some throw pillows on my statement end chairs.
I have more areas to decorate for Fall and Halloween, comment below if you want me to share those areas and decor with you too!
shop my tablescape