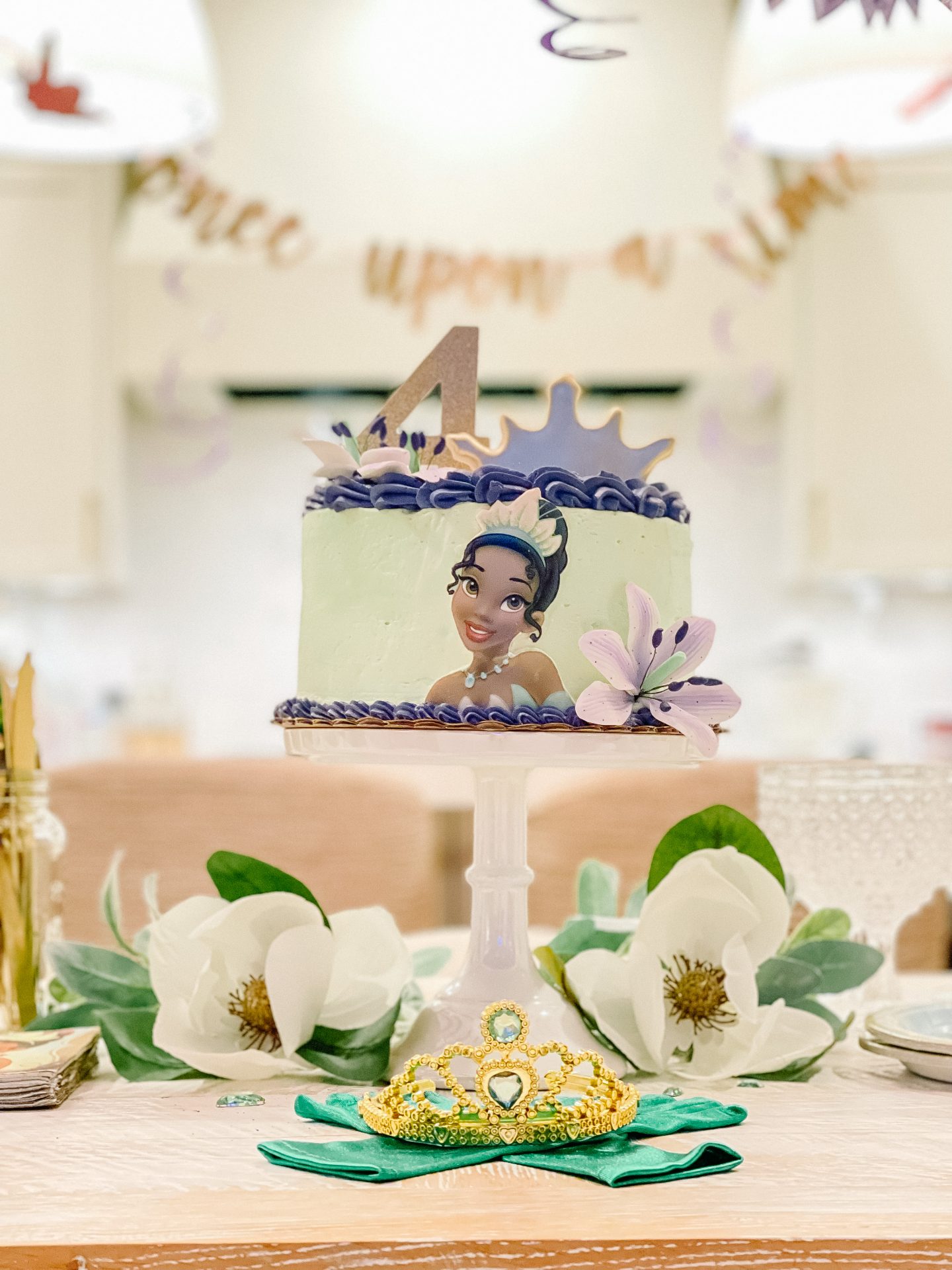 For her 4th birthday, Kenny requested a Princess And The Frog party. Here's how I threw together a last minute, very intimate celebration with Princess And The Frog Party Decorations.
For starters. we were scheduled to be in Ohio on her birthday, so I had been planning for months to throw her party there.
Then there was yet another surge in illnesses, so we decided it was wiser to stay put in Nashville. We made that decision very last minute too, like 2 or 3 days prior to her birthday.
Cue the mama stress.
In these last minute scenarios you have two best friends: Amazon and local stores/vendors.
Sadly, this movie is less popular on the product front. That makes me so sad because it's set in one of my very favorite cities, New Orleans.
Many of you will remember that we moved to New Orleans right after our wedding in 2013. I have so many fond memories of that gorgeous city.
Anyways, I couldn't find Princess And The Frog party decorations hardly anywhere. I especially couldn't find figurines for the cake, which is just a bummer.
Instead, I took to Amazon and ordered up some plates, napkins, decor and gifts.
Then I stopped in at Party City, PopShelf and various other stores here in the Nashville area. Here's a quick look at the Princess and the Frog party decorations I snagged or items that are super similar.
shop this decor



This is the face of one very excited four year old. She loves her birthday as much as I do. 🤗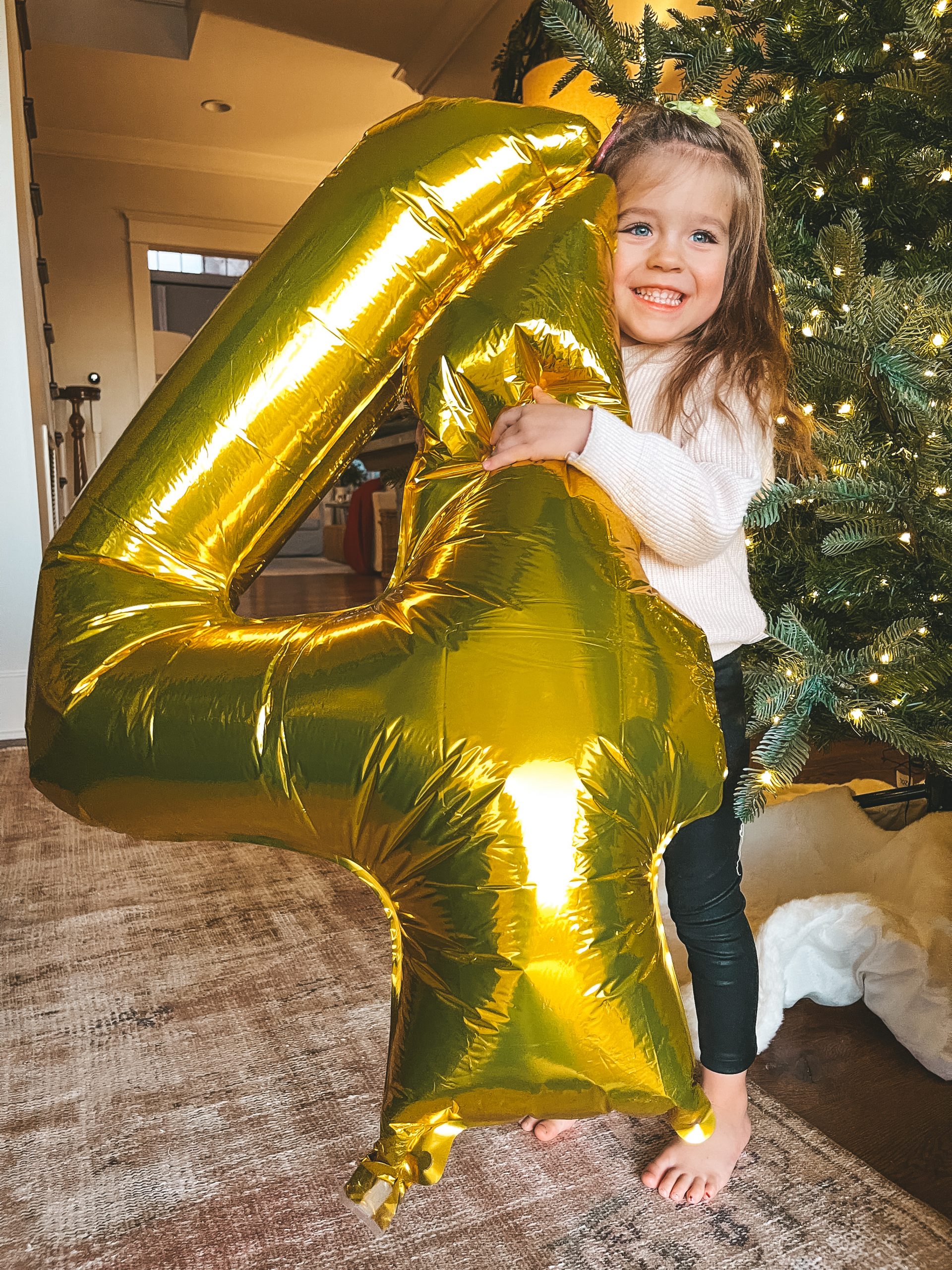 Because it was such late notice and only us and the grandparents in attendance, I decided to keep it simple. Y'all don't understand how hard that was for me. It wen against every fiber of my being to not go crazy with balloon garlands, decorations, signs and so much more.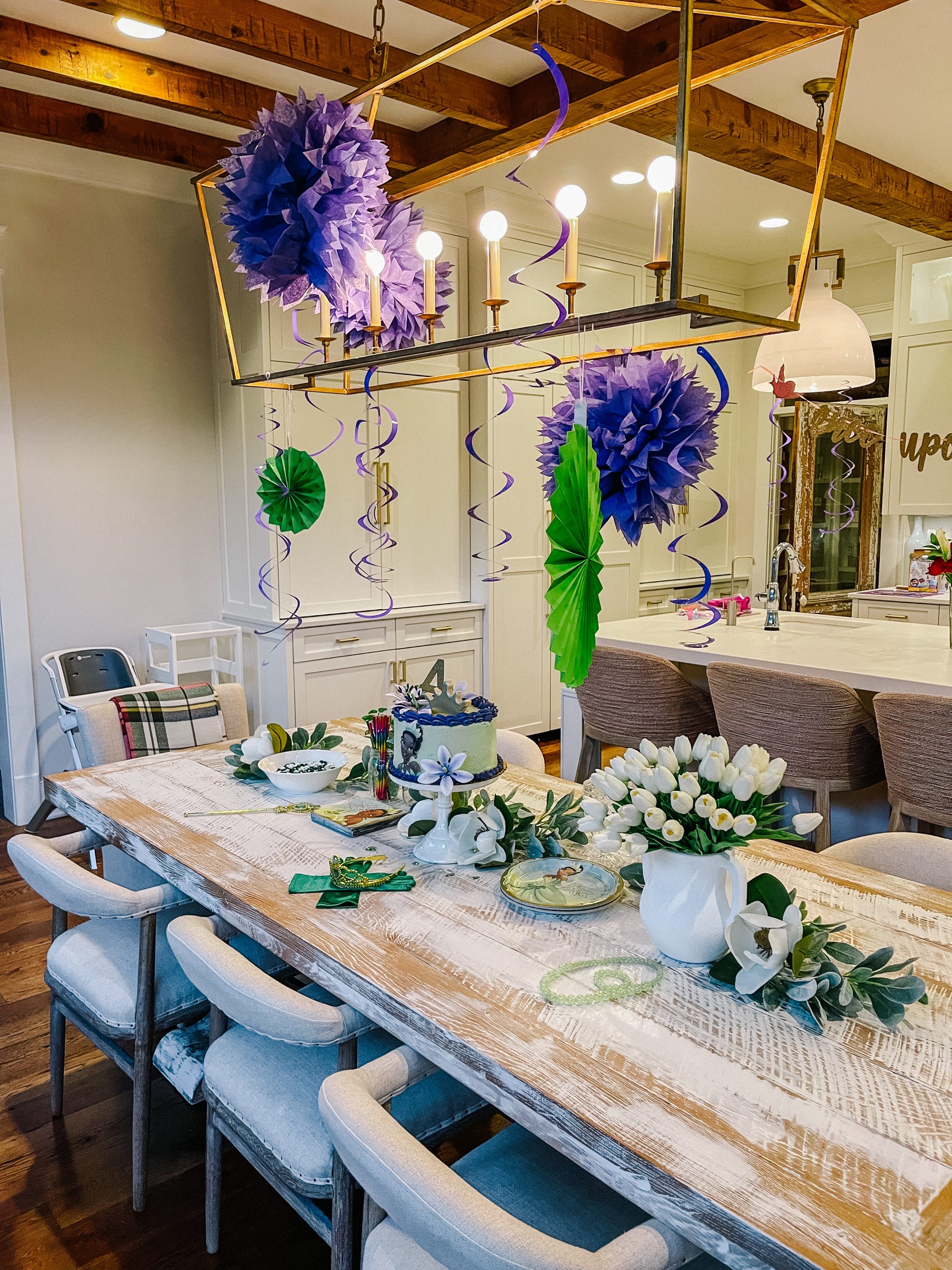 For the table, I used mostly items I already had on hand: greenery. magnolias, mason jars and a vase full of faux flowers.
We snagged a bag of white M&Ms and green M&Ms and mixed them together in a bowl and called them: frog eggs. That was a BIG hit with our Kenny girl.
Kenny had two special requests for her birthday party: Princess Tiana birthday cake and swamp juice.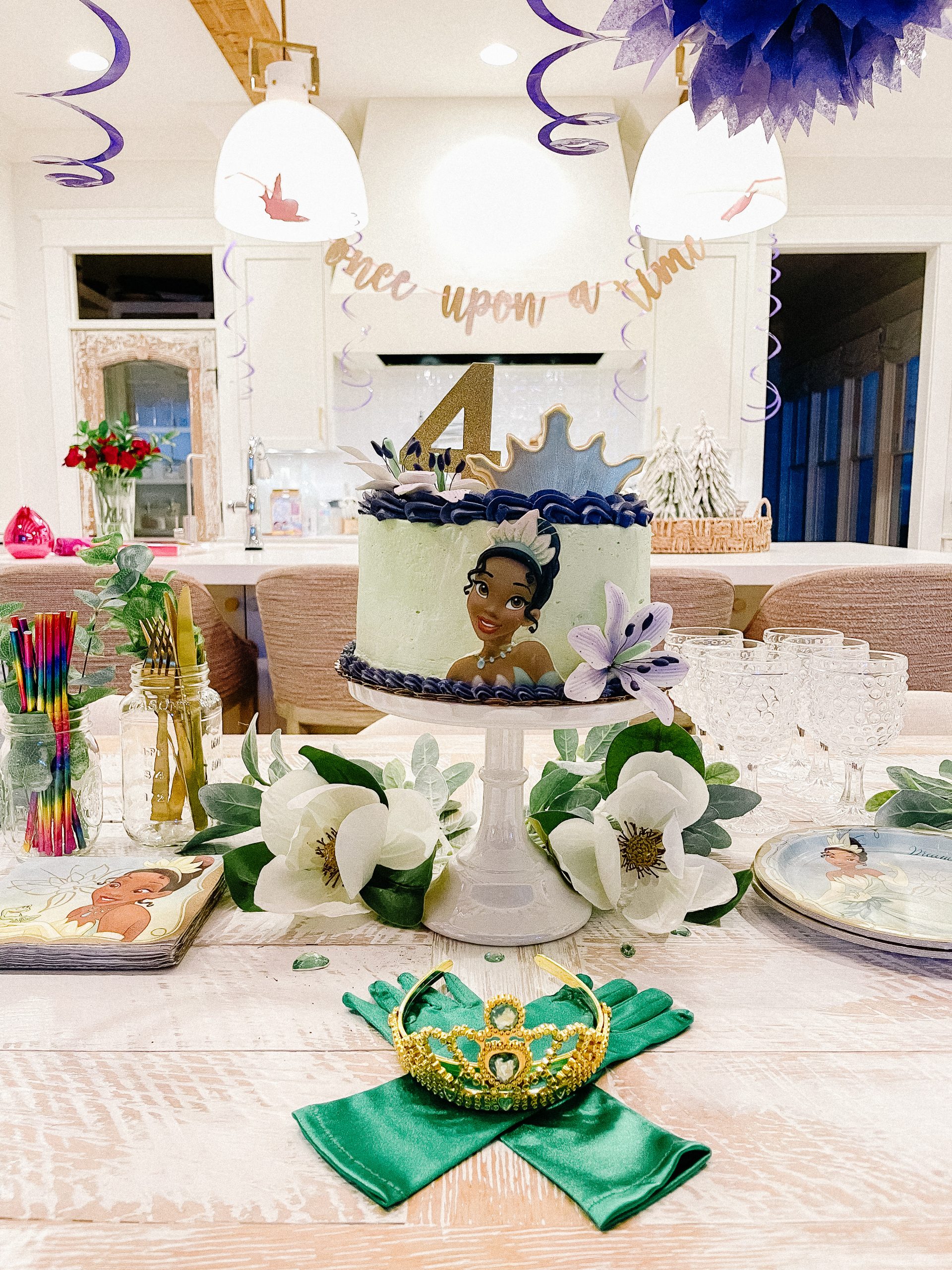 We had our cake made at Sugar Drop here in Nashville and it was just as delicious as it was gorgeous.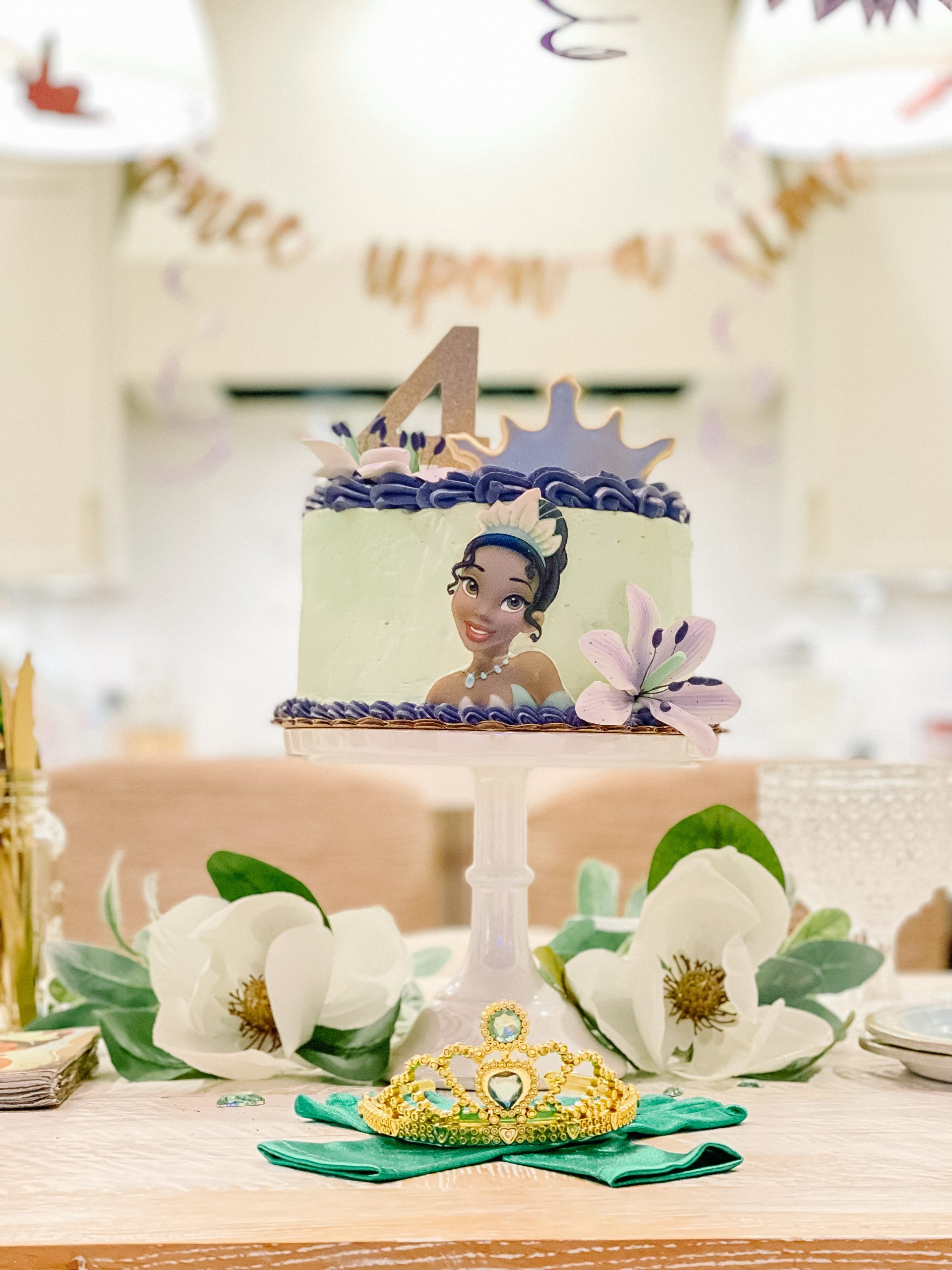 The cake was vanilla with sprinkles in the center layer. Seriously, it was SO GOOD!
In case you're new here, check out our Mickey Mouse Clubhouse themed birthday party for her second birthday. We called it her "Oh Twodles" party.
Last year, we celebrated in Winnie the Pooh style for her third birthday with her drive by "Kenny the Pooh" party. Check out the photos in this blog post.
Which birthday party theme was your favorite?