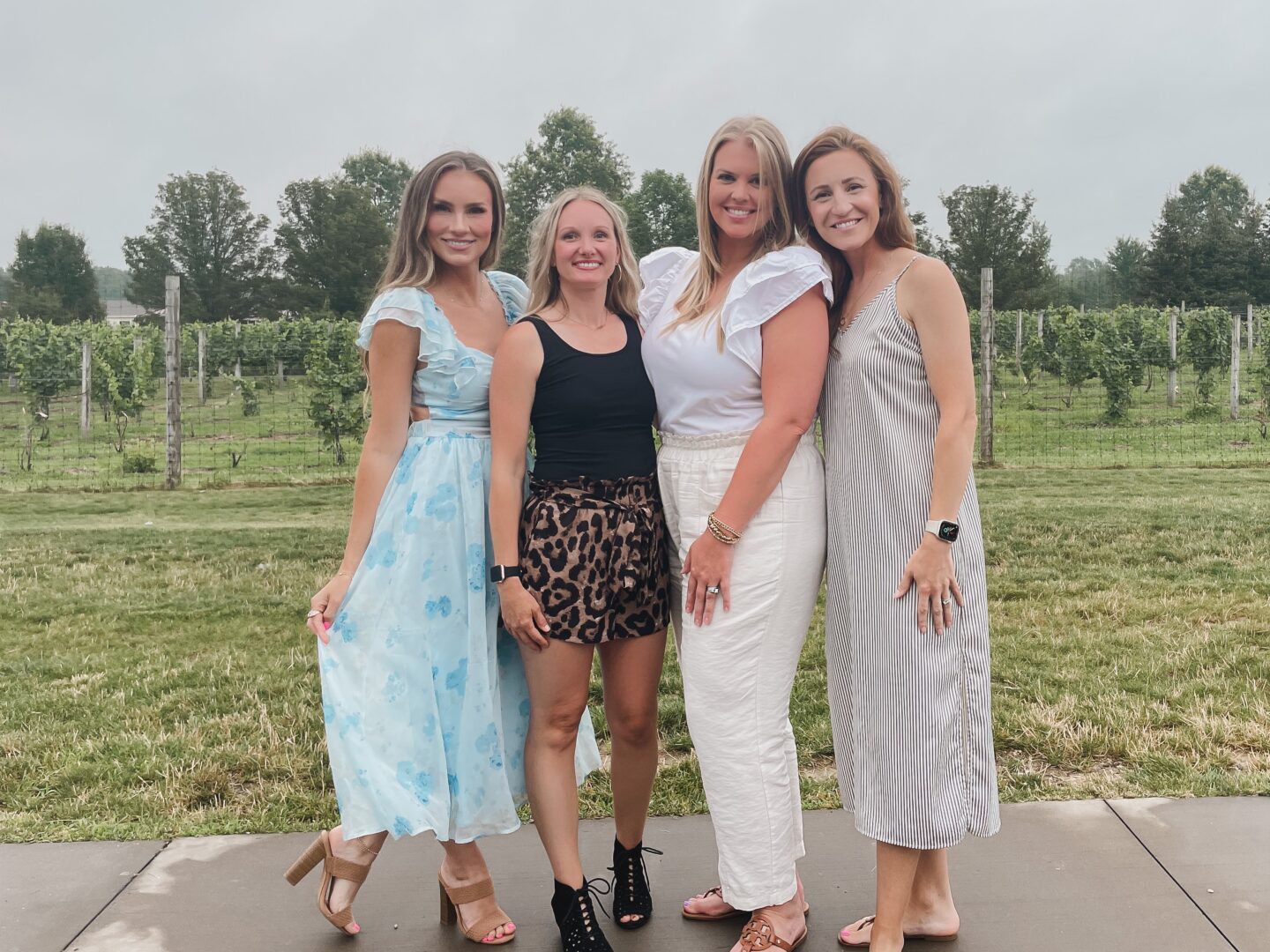 Making friends as an adult can be tough. So how can we grown women make friends for life?
It's not like when you were in school and you were surrounded by people your age who shared your interests. You know, Tiffany likes Barbies and I like Barbies, so naturally, we're now best friends.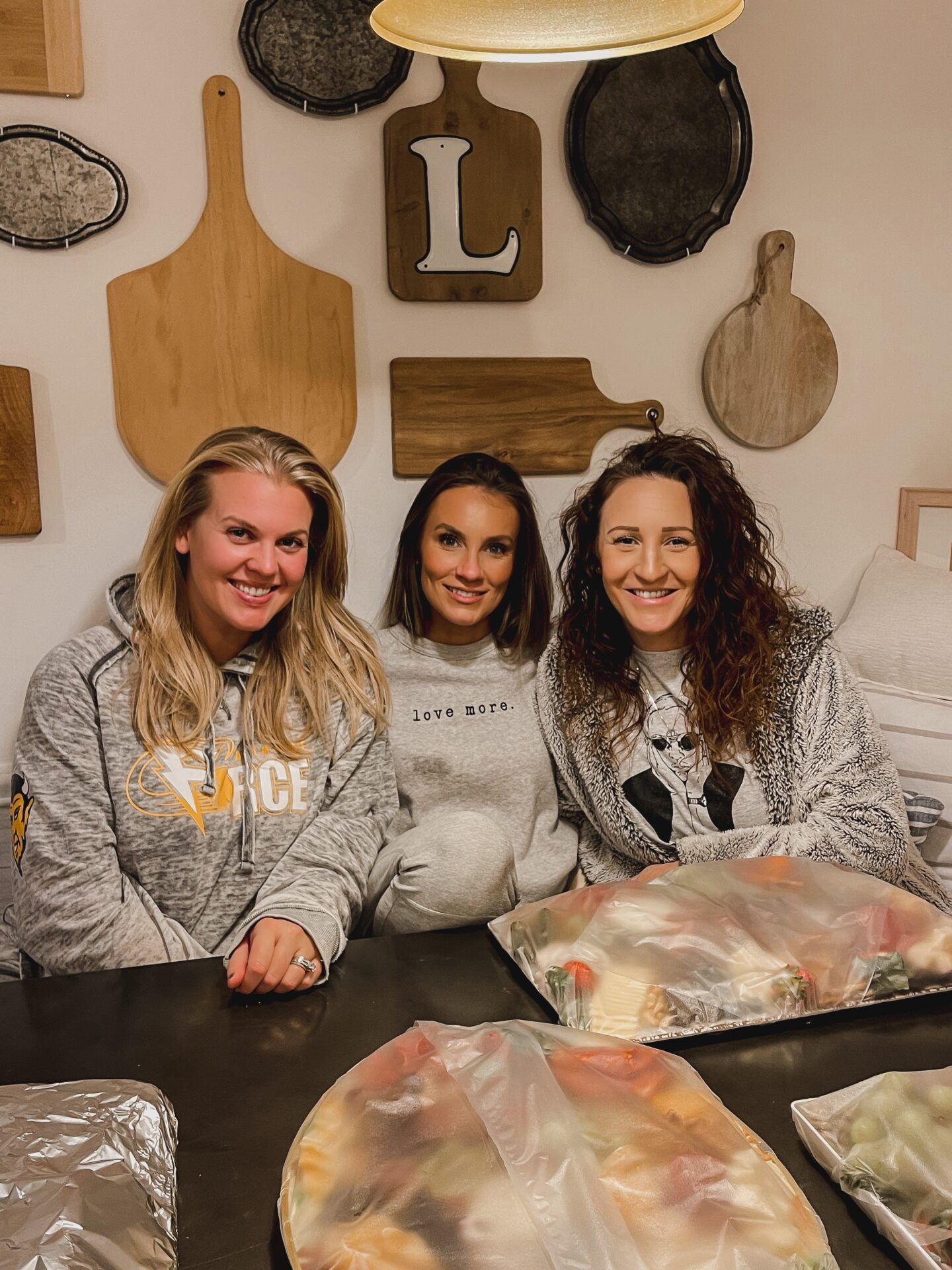 That's just not how it goes in the adult world.
As an adult, you have to put in more effort to find friends. The effort is, however, totally worth it.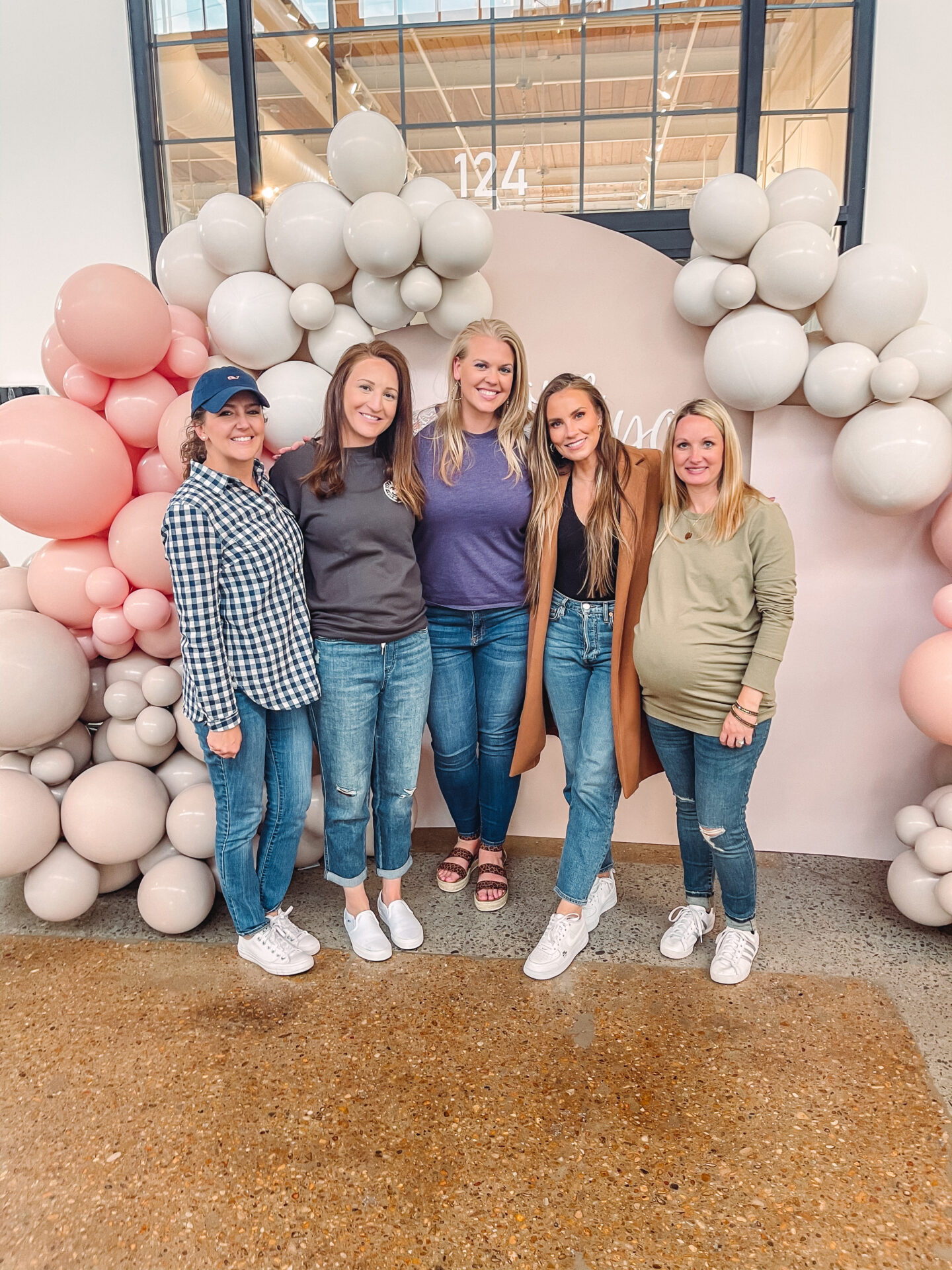 While we're on the topic of how to make friends for life, I'd like to introduce you to my own lifelong girlfriends.
Granted, two of them are my cousins, which many of you will say doesn't count, lol. However, if you come from a family that has a ton of drama, then you know that family BFFs can be even harder to come by for some.
From left to right: Jenn (my cousin on my mom's side and my assistant here at Hello Gorgeous), Martina (we call her MAC; my cousin on my dad's side), Megan (we've known each other since she was in 4th grade and I was in 5th grade), and Heather (we've known each other since I was in 7th grade).
These ladies are my girl gang. We have a group text that we chat on pretty much daily. We take our girl time together pretty darn serious.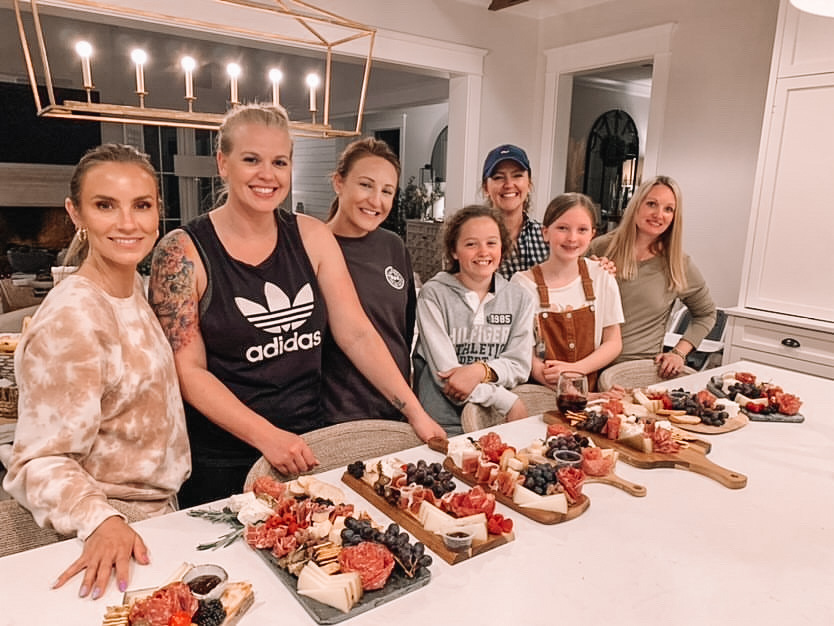 Our last trip all together in Nashville, I hosted a charcuterie class with Dammi Vino. Y'all, we seriously had the best time and learned so much.
I highly suggest a charcuterie class for your next girl's night.
Having close friends can make your life richer and more fulfilling. Lifelong friends share in all the various seasons and stages of life that you will inevitably face, meaning you won't ever have to do life alone.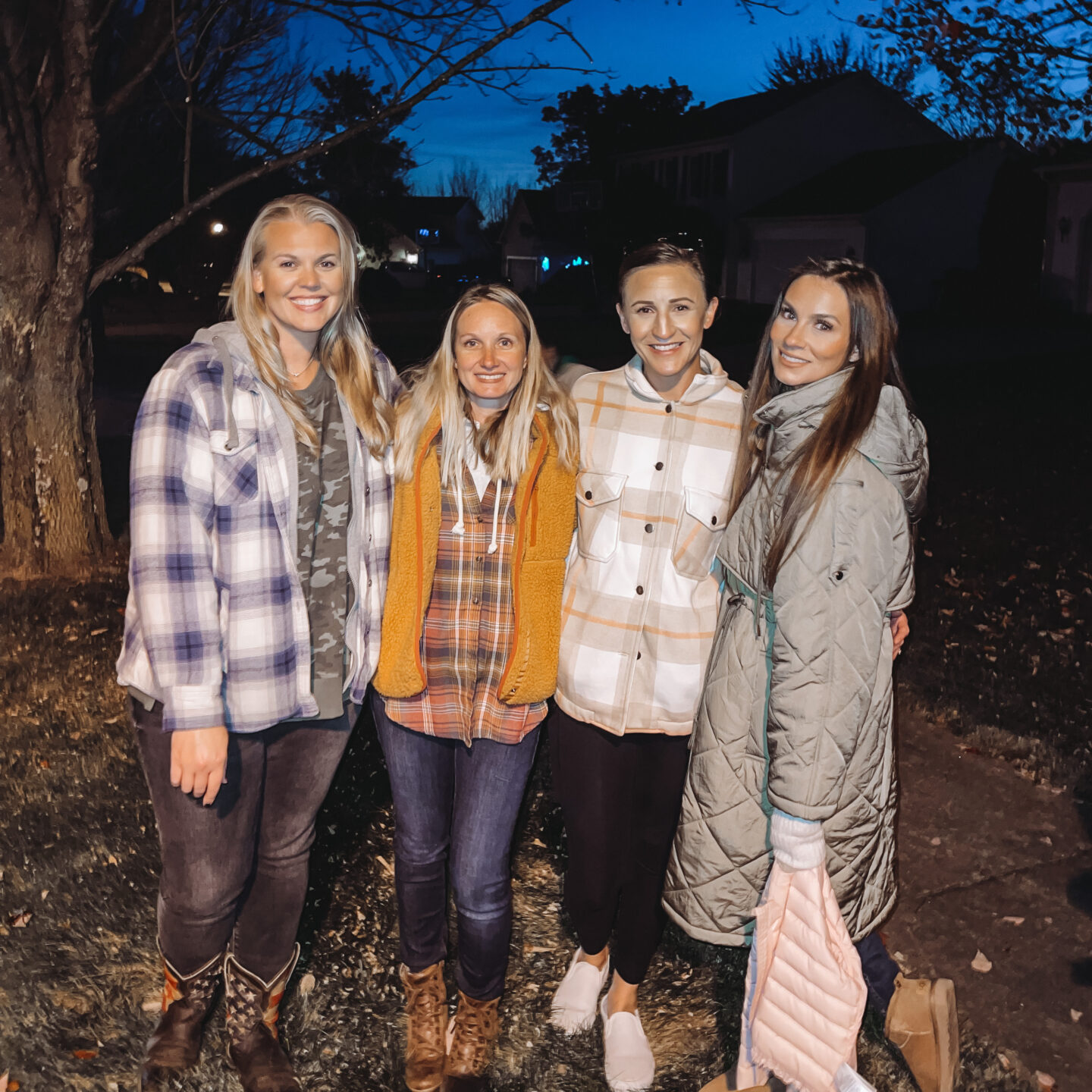 How Women Can Make Friends for Life
Here are a few tips on how women can learn to make friends for life:
1. Be yourself.
The best way to make friends is to be yourself. Don't try to be someone you're not just to fit in. People will be able to tell if you're being fake, and they won't want to spend time with you, much less make friends with you.
2. Be open to meeting new people.
One of the best ways to make friends is to put yourself out there and meet new people. Ladies, this means we gotta get up and out of the house once in awhile. Home is wonderful, I get it, but you have to put yourself out there in order to make new relationships.
Join a club or group, take a class, or volunteer for a cause you care about. You'll meet people who share your interests, and you'll have something to talk about.
Some of my favorite places to make new girlfriends:
– Church
– Bible studies
– Mommy or kid events/classes (if you are a mom, obviously. Don't show up at a mommy and me class with your dog, mmmkay? 😂)
– Workout classes (I love pilates and yoga)
– Book clubs
– At work, talk to people outside of your department to expand your work friend group
– Volunteer or donate your time at your church (I loved working in the nursery at Sunday School!) or whatever local charity you prefer. The local animal rescue is another great place to volunteer and you may even consider finding a furry BFF to adopt. Nursing homes are another great way to give back, make connections, and change someone's life. The elderly oftentimes end up in a nursing home because they have no loved ones to care for them, so your friendship could mean more than you ever know.
– Join a sports team for fun. I'm talking amateurs sports here, no need to stress about being a pro before going out for the team.
– Local Facebook group or website.
– Take a class in something that you've always wanted to learn. The options are endless! Learn a foreign language, to cook, take photos, to sew, or so much more.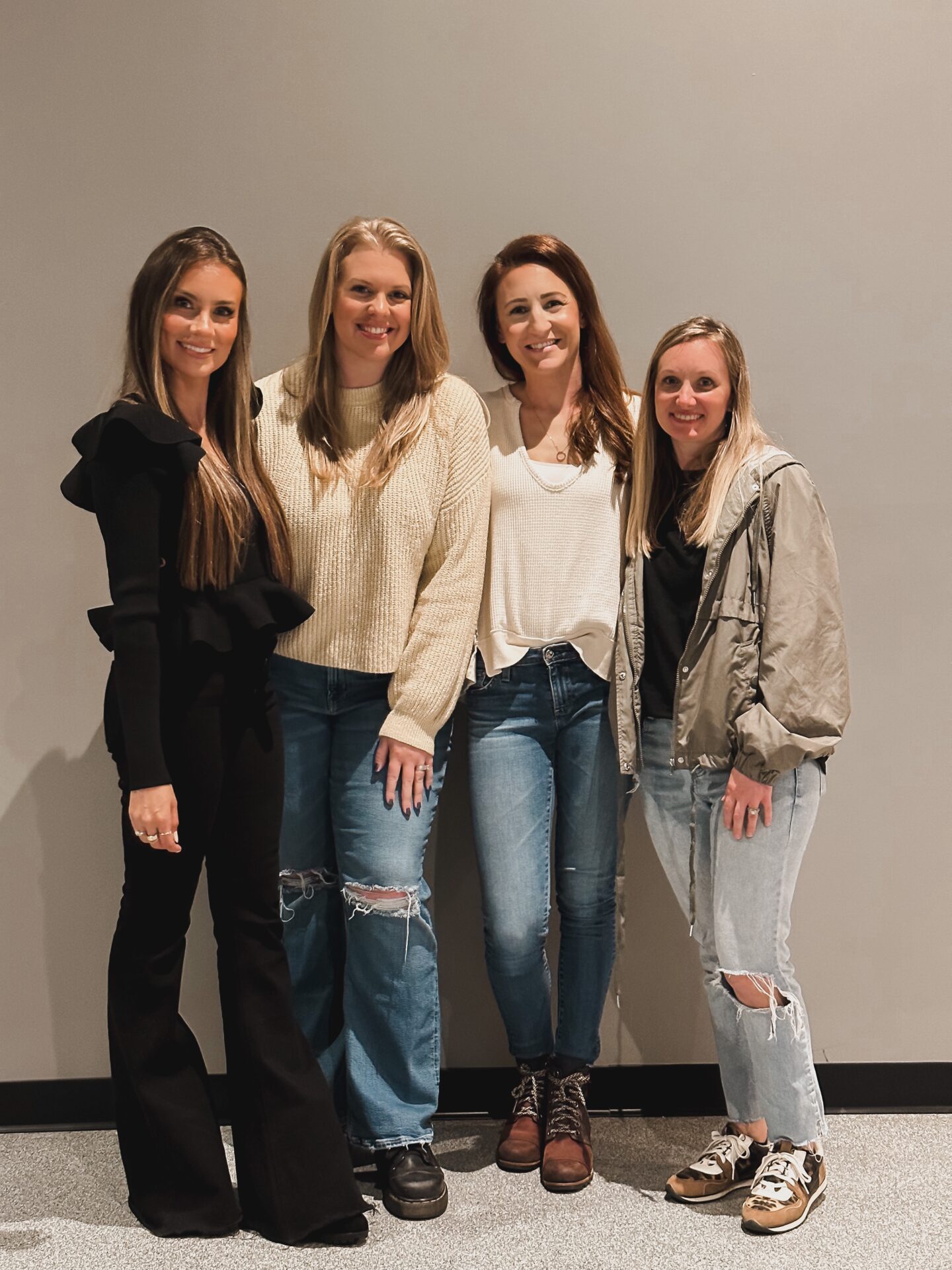 3. Be a good listener.
I love the quote about being given two ears and one mouth, so we can listen twice as much as we speak.
We've all been in a conversation with someone who can't shut up about themselves. Don't be that person.
People appreciate it when you take the time to listen to them. When you're talking to someone, really listen to what they're saying. Don't just wait for your turn to talk.
Another big one- don't scan the room while in conversation with someone. This is what literally everyone does in LA. It's beyond obvious that you're looking for someone more interesting to talk to.
4. Be supportive.
Friends should be there for each other through thick and thin. If your friend is going through a tough time, be there for them. Offer your support and let them know that you care.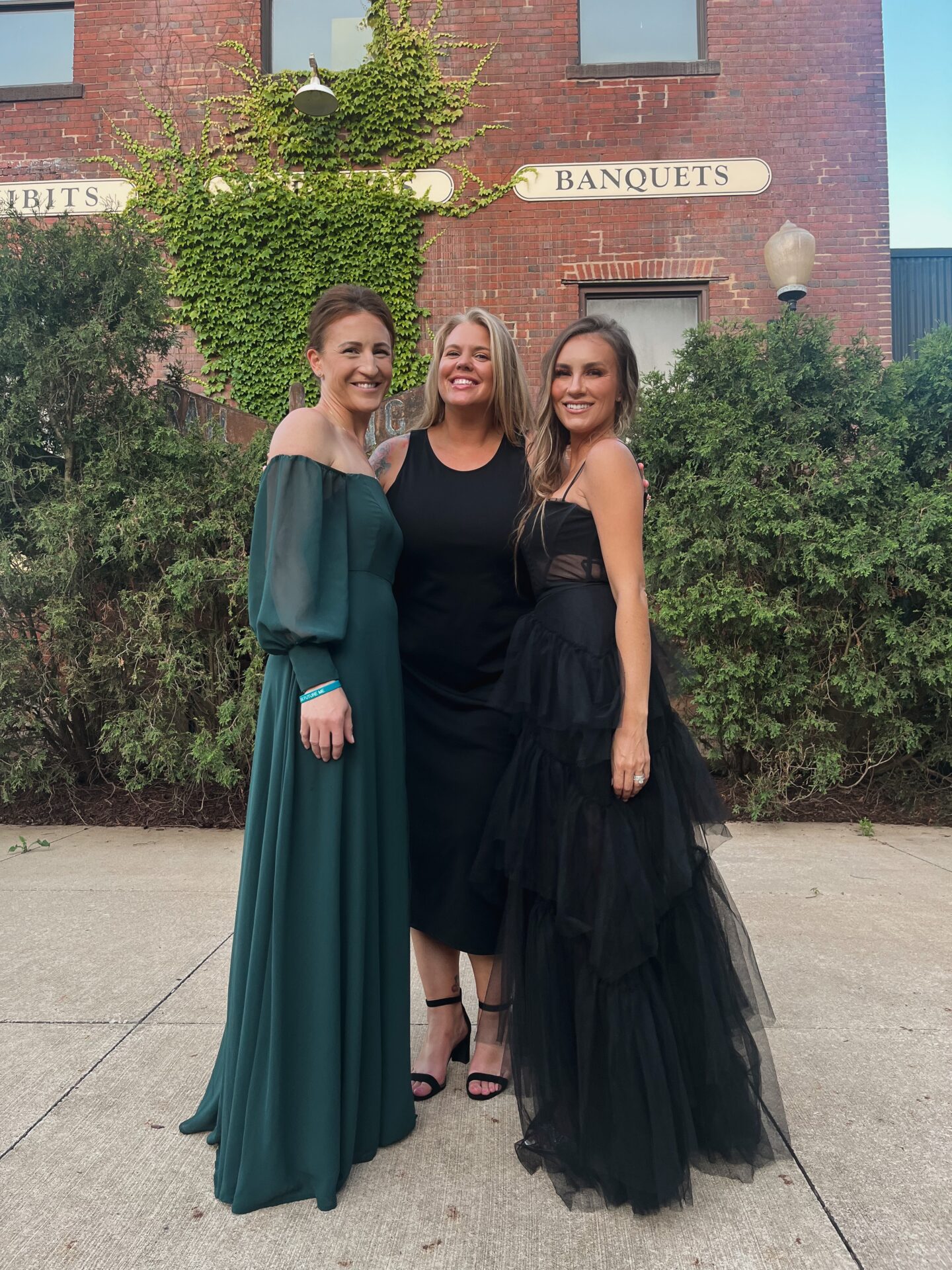 Wearing BCBG Max Azria Oly Tiered Ruffle Tulle Dress in size: 2
5. Be forgiving.
Everyone makes mistakes. If your friend does something to hurt you, try to forgive them. Holding on to anger and resentment will only hurt you in the long run.
6. Be there for the good times too.
Don't just be there for your friends when they're going through a tough time. Be there for them when they're happy too. Celebrate their successes and enjoy their company.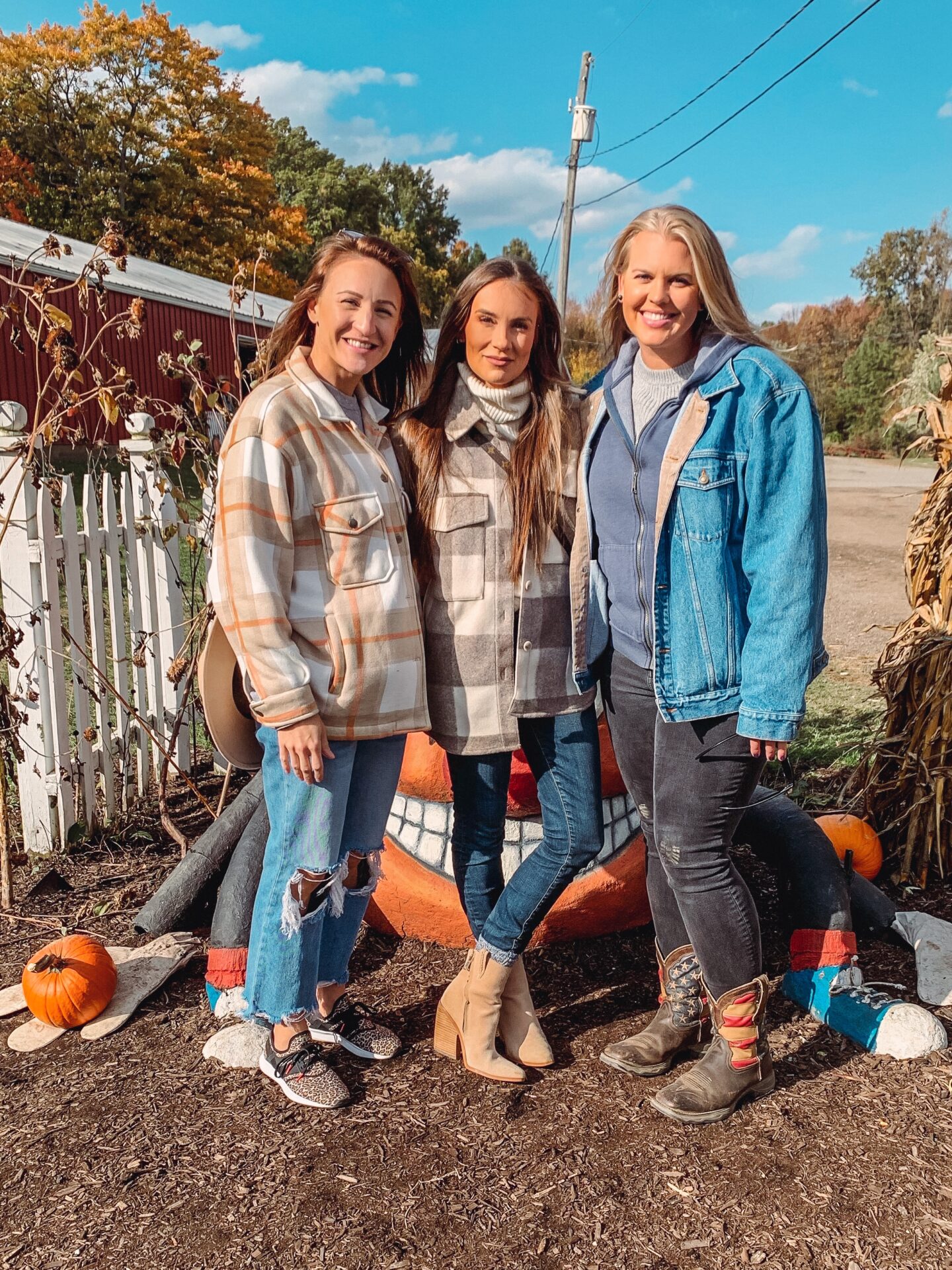 7. Don't have unrealistic expectations.
I've seen wonderful friendships dissinegrate over unrealistic expectations and it's always so sad.
I have seen women who get jealous that their best friend has other friends. I've seen women get insanely territorial over their friends. Newsflash: this isn't healthy behavior.
I personally believe that the best kind of friend is the woman who can go months without talking to you (because life is busy, right?!) and can pick up right where she left off with you like a day hasn't passed since she last spoke to you.
I'm not saying that lifelong friends should go months and months without talking, I'm saying that if it did just so happen to play out that way for some reason, the best kind of friends wouldn't hold a grudge over it. They'd get over it, move on, and pick things right back up again.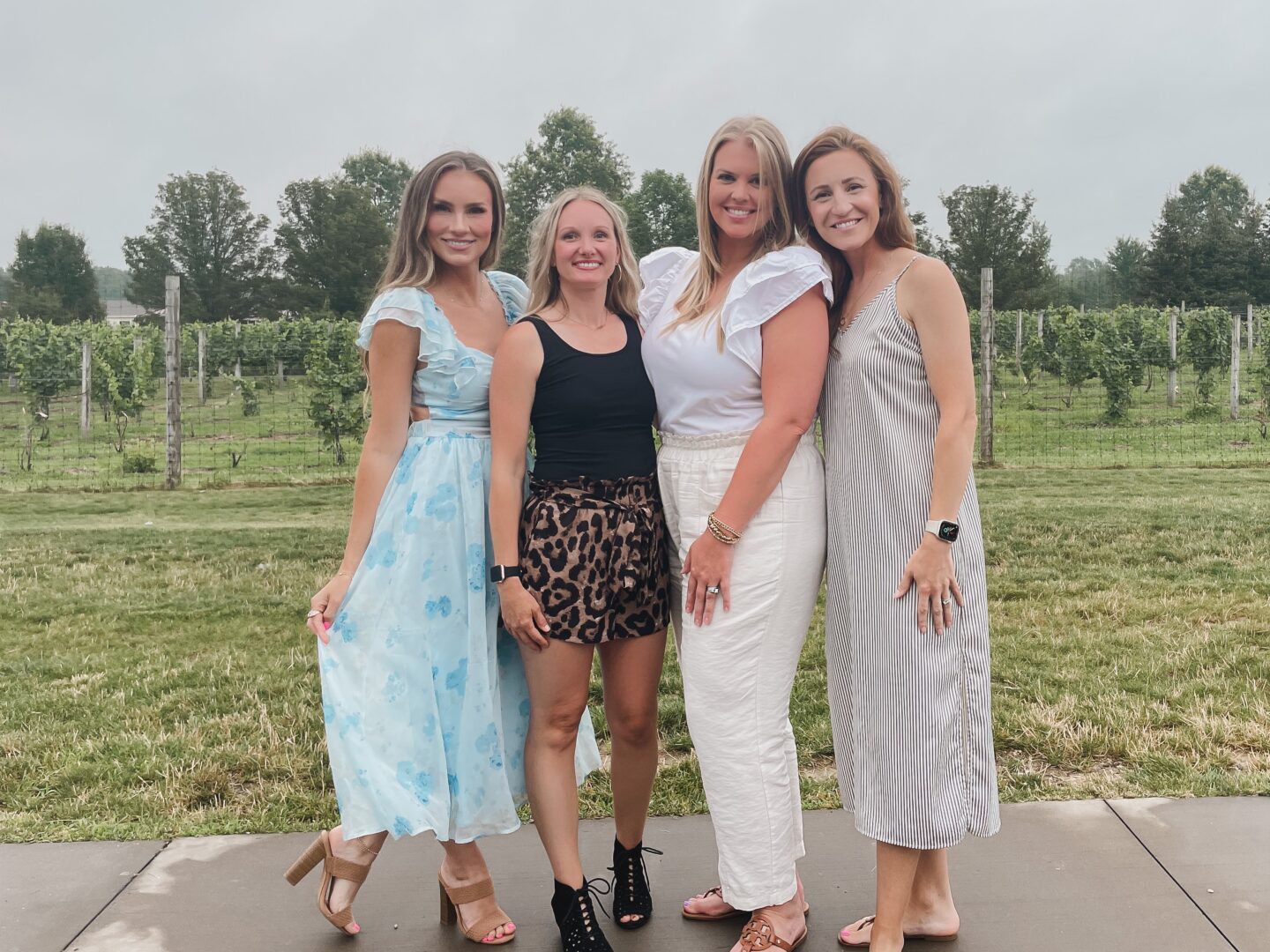 Wearing Lulu's Darling Floral Ruffled Dress in size: Small
All that to say that making friends takes time and effort, but it's worth it.
Having close friends can make your life richer and more fulfilling. So, finally get out there and start making some friends, ladies!