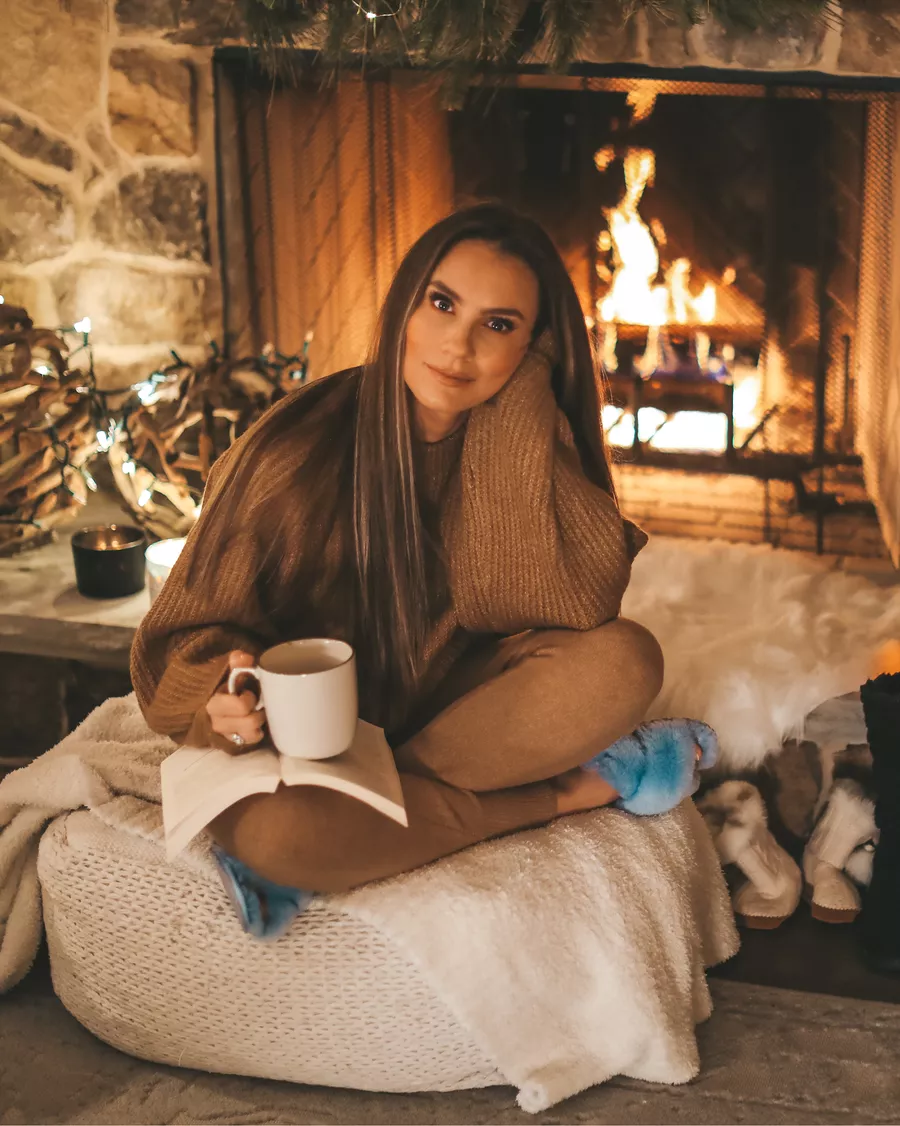 Who doesn't love being cozy? Here's a list of the COZIEST Hygge gift ideas that everyone will love!
Let's talk about this very viral, oh so popular, buzz word: Hygge.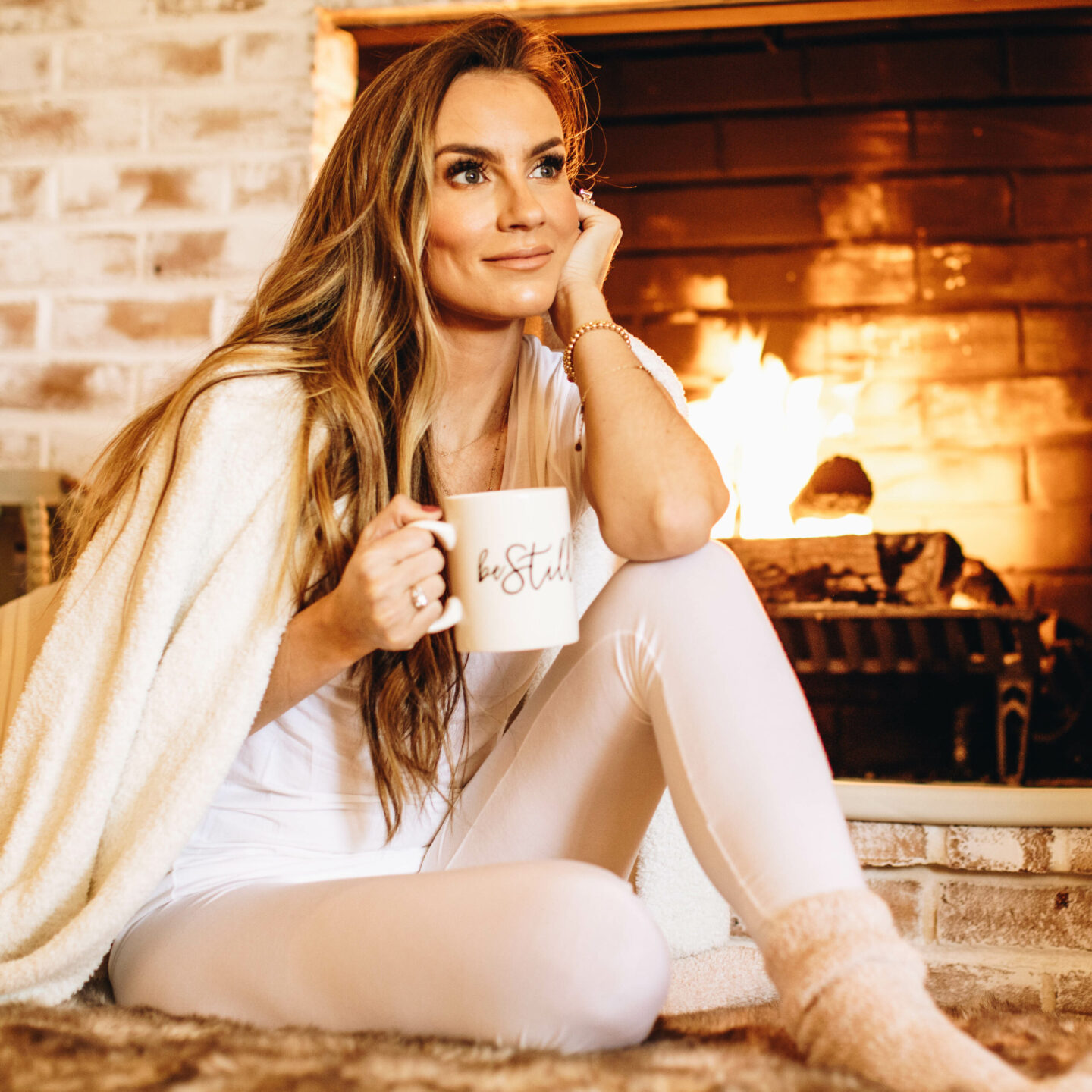 It turns out that I have pronouncing it wrong for years. I kept pronouncing it as Hig-ghee. WRONG!
The word is actually pronounced: hyoo-guh.
Let's all say it together, shall we? HYOO-GUH!
Doesn't roll off the tongue very easily, does it? 😂
Okay, okay. I got that out of my system. Let's chat about what this funky little Danish word actually means.
I define it as coziness or feelings of comfort (especially during winter). So basically it's just a feeling of contentment. Which, that can easily look different for everyone.
For me, and, according to the research I've been doing, most other people, hygge looks like comfort foods, warm drinks, candles lit, cozies spaces, comfy clothes… Basically being curled up in a cottage in the woods at Christmastime with snow all around, lying next to the fire with a great book, candles all around, hot cocoa in hand, and cookies baking in the oven.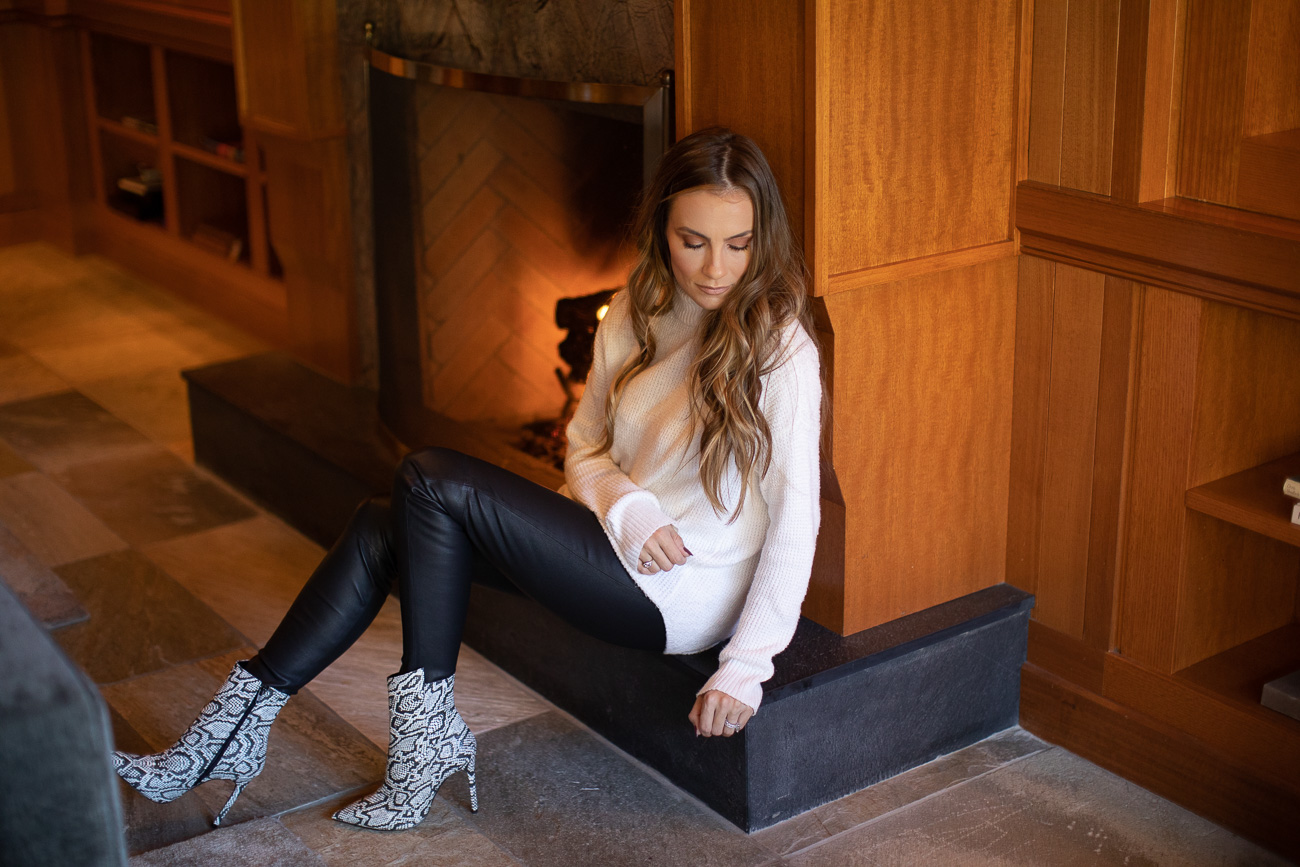 Okay, maybe not that dramatic, but I think you get the idea, lol.
I've been working on gift guides and wanted to kick them off with a gift guide for the hygge gifts. Because, chances are that you have at least a couple of people on your shopping list who would love a cozy gift.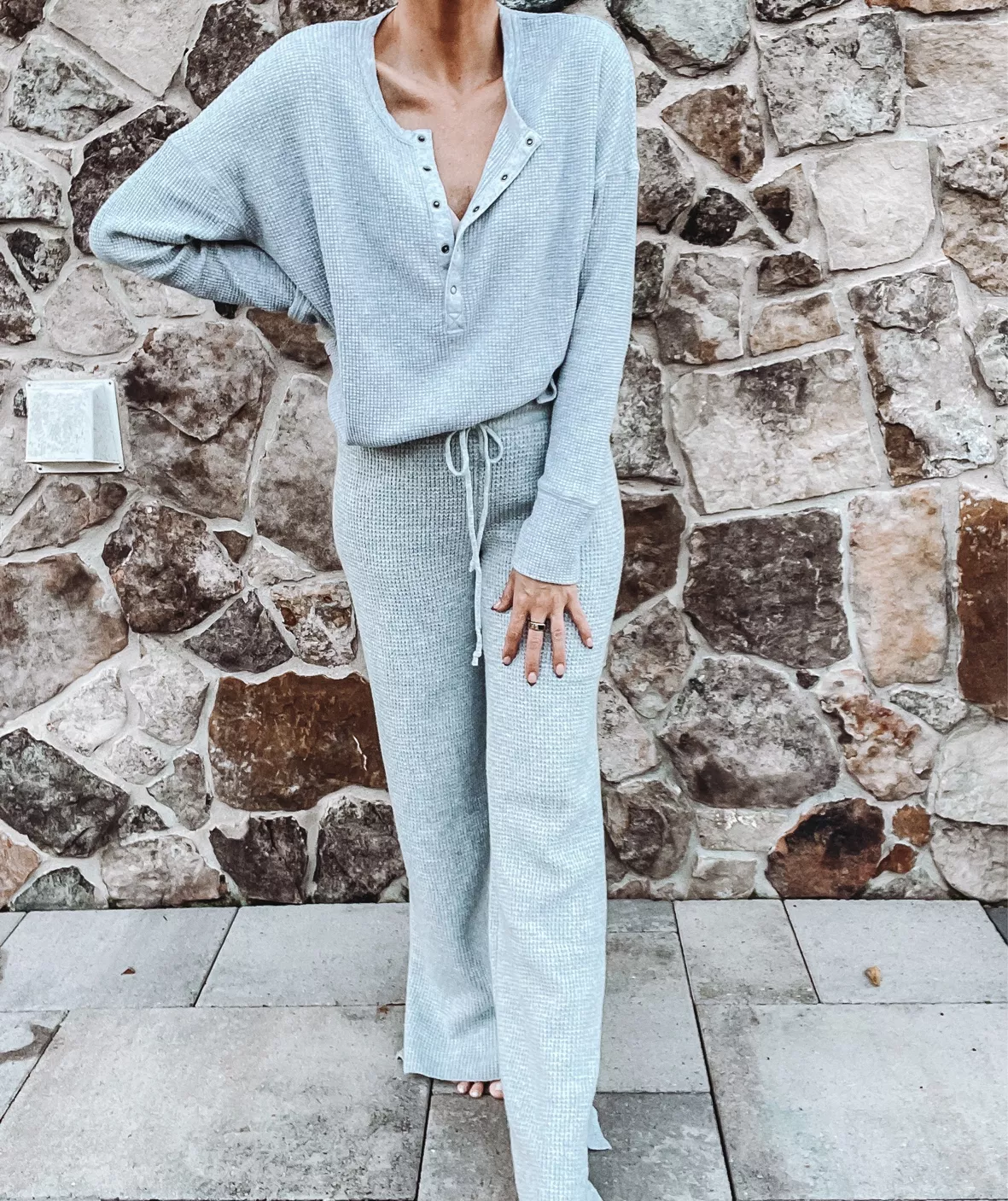 So, whether you have a coffee lover, home body, an Amazon shopper, or someone who just embodies the hygge life, there's sure to be an idea here that will make the perfect Christmas gift.
Hygge Gift Ideas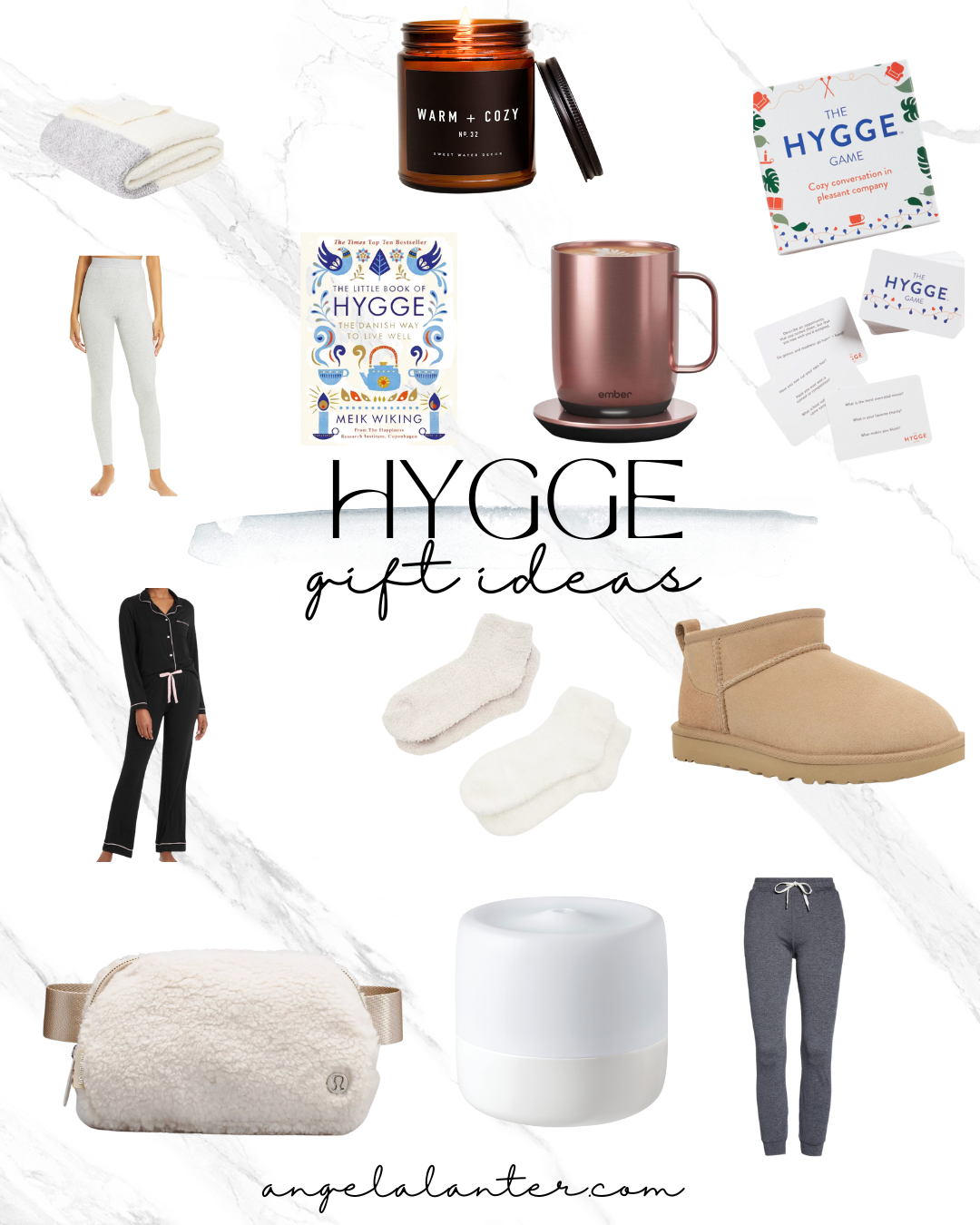 shop these gift ideas

There is something for every hygge lover in the above collage. I have most of the items linked, so I can attest to how wonderful they are.
The hottest gift this Christmas season has to be the Ugg Ultra Mini boots. I have them in both "Black Suede" and "Chestnut" in size 7.
If you want to learn more about my experience with Ugg boots throughout the years, check out this blog post. It gives so much information about sizing, pricing, and more.
These boots are seriously hot right now, so I'm linking them at various retailers below so you have a better chance of finding the color and size combo that you really want.
shop ugg ultra mini boots


If you have a sentimental hygge lover in your life (especially women) then consider a holiday gift that's personalized using a special photo.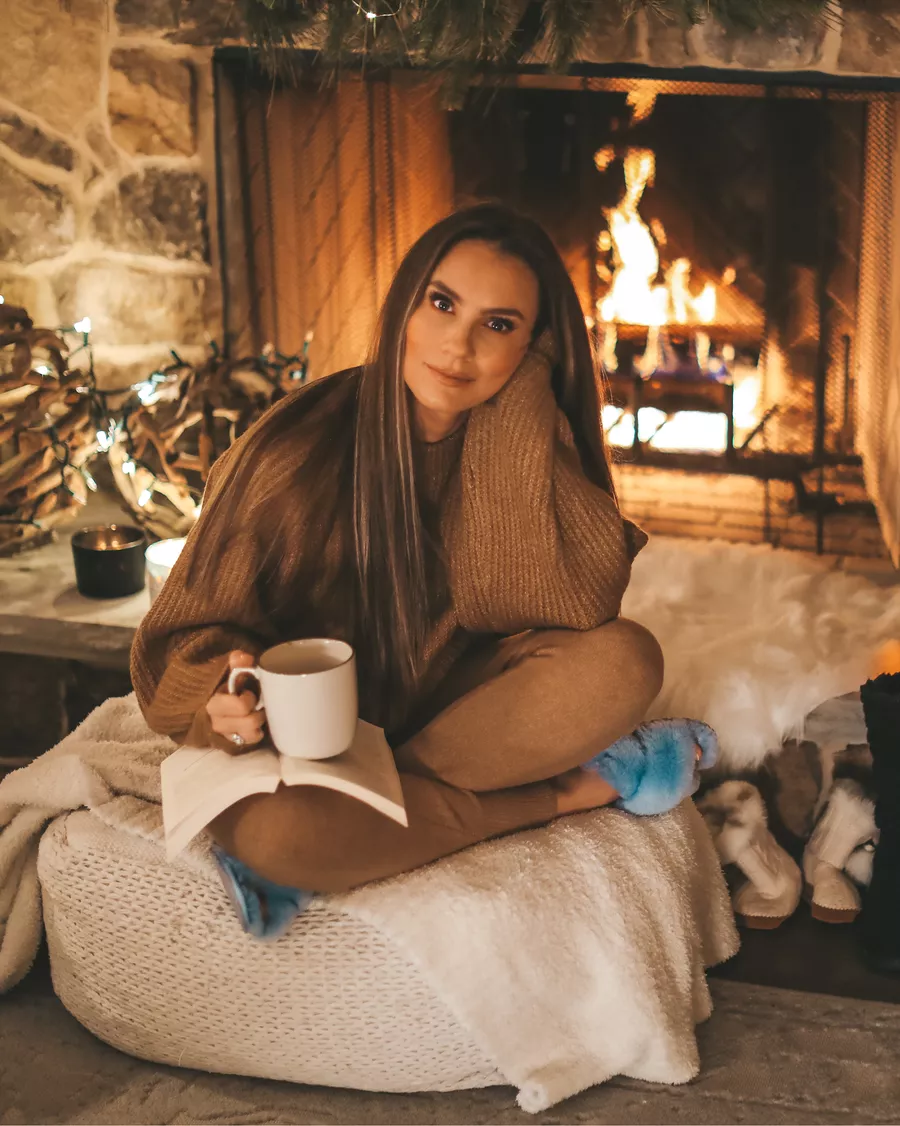 We just visited Matt's grandpa this evening and I realized how much he would enjoy a framed photo of Kenny for his home. Grab a pretty frame on your next Homegoods run or shop small on Etsy and get a more unique frame like this one.
Another gift that everyone on your holiday gifts list will love and comes in every price range is a comfy throw blanket. Check out this post for amazingly soft blankets at different price points.
Another hygge idea is essential oils. I've been a Young Living customer for years now and they're hands down my favorite oils brand. Check out this blog post for more info.
No matter who you have on your Christmas shopping list, or your price point, I'm hoping you got an idea or two from this blog post. 🥰
shop this post