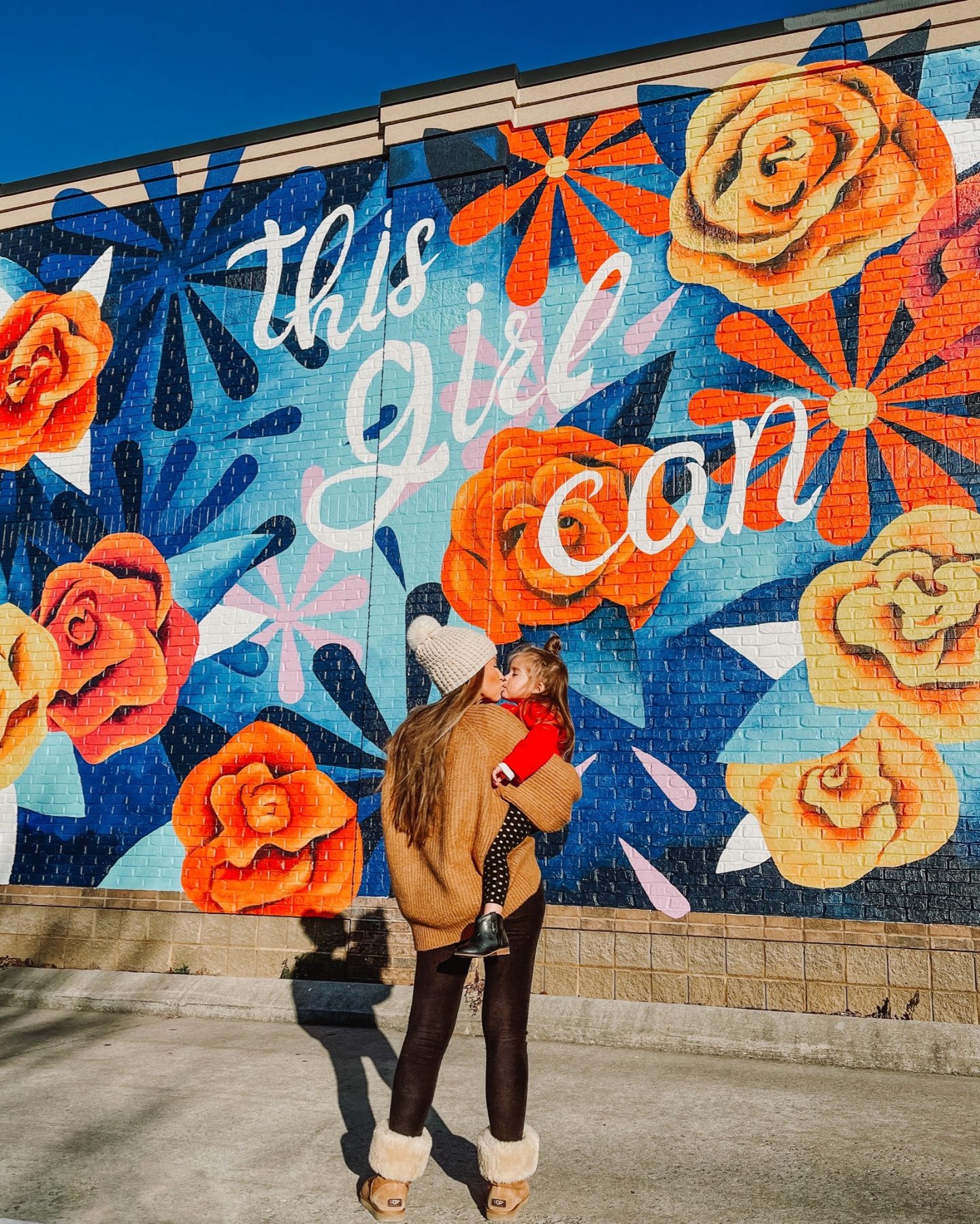 After more than 15 years with my Ugg Classic boots, I figured it was time for me to put together an UGG boot review.
I saved for my first pair of UGGs when I was in college and bought them from Victoria's Secret. I had wanted a pair to wear as my winter boots in the frigid Ohio weather for so long.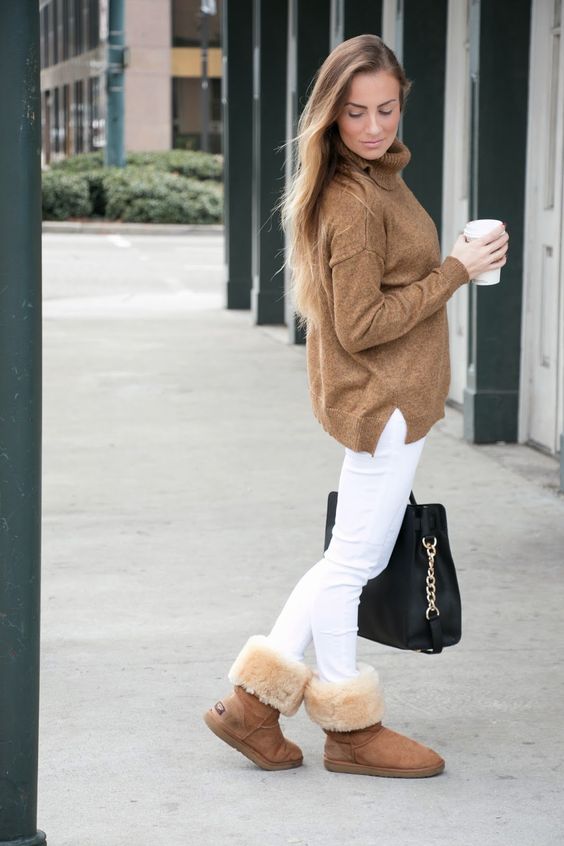 After careful saving of both money and gift cards, I was so excited to finally order my very own pair of these boots. If I had to guess, I would say I bought them around 2006.
You would think I hit the lottery the day those boots arrived at my door. I was beyond excited.
I ordered the Classic Tall boot in "Chestnut" in my normal size: US 7.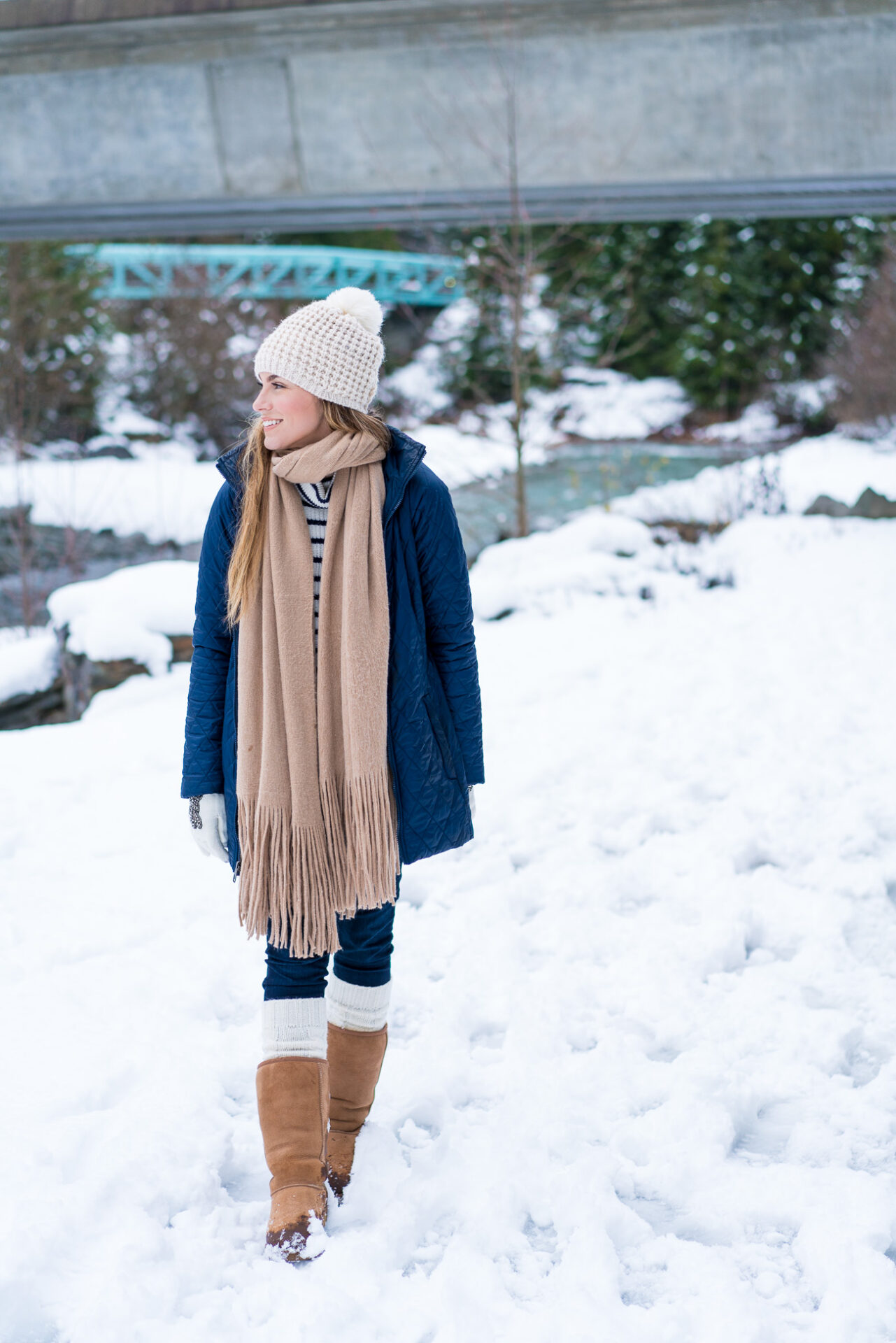 I have worn these boots more times than I can count. They have traveled with me so many places and moved to every new home I've had, including from the United States to Canada.
The fact that these boots are +15 years old and still in my normal shoe lineup is absolutely bonkers.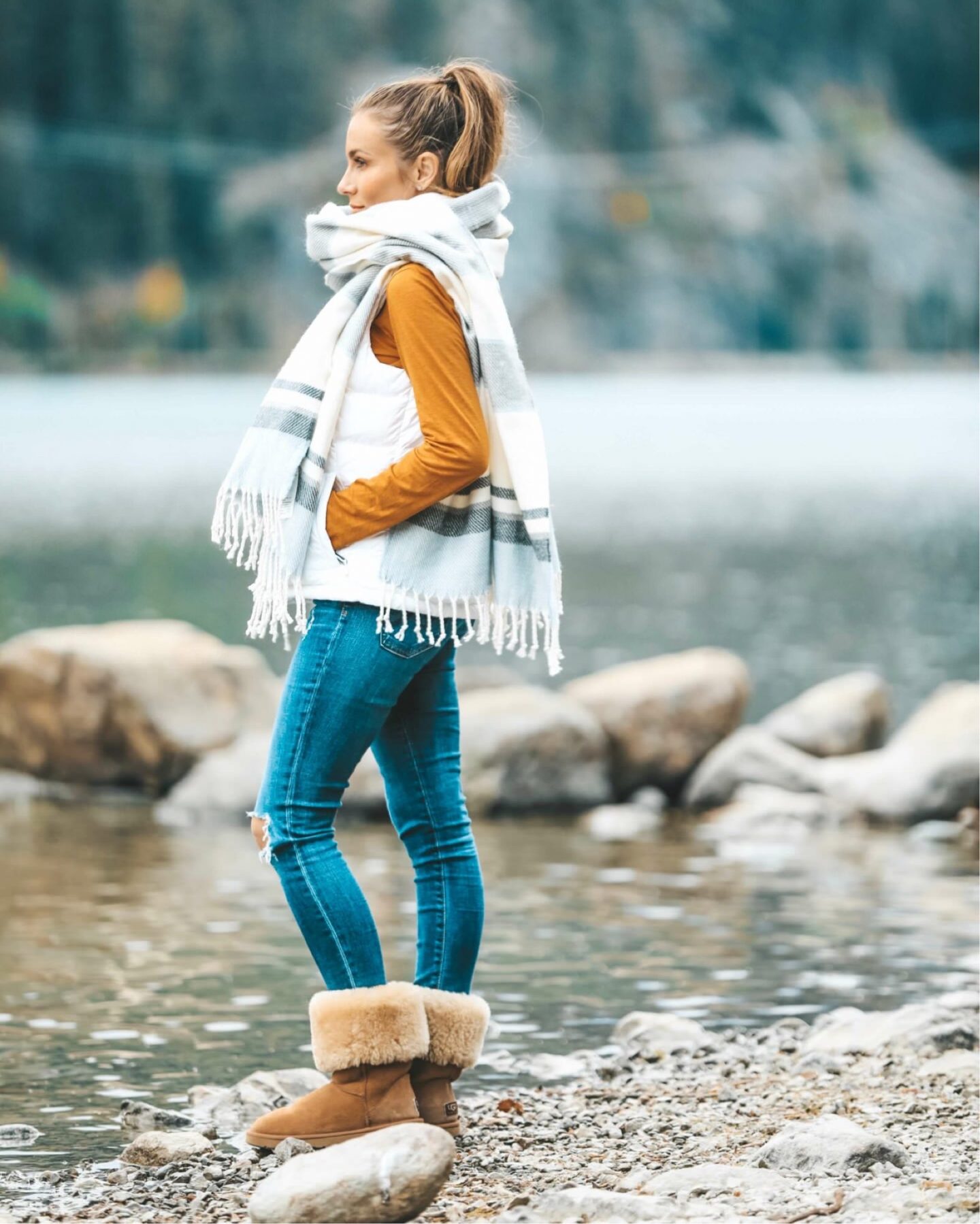 My shoes aren't really babied, I wear them like every normal person. But I have taken my boots to the cobbler on occasion for a deep clean, which is why I think they have lasted me so many years. I have found that this one trip to the cobbler can save you from having to purchase new shoes as often.
I'm not an UGGs in the summer girl, like so many you see in LA. I wait to break mine out till cooler Fall days and wear them all the time throughout winter.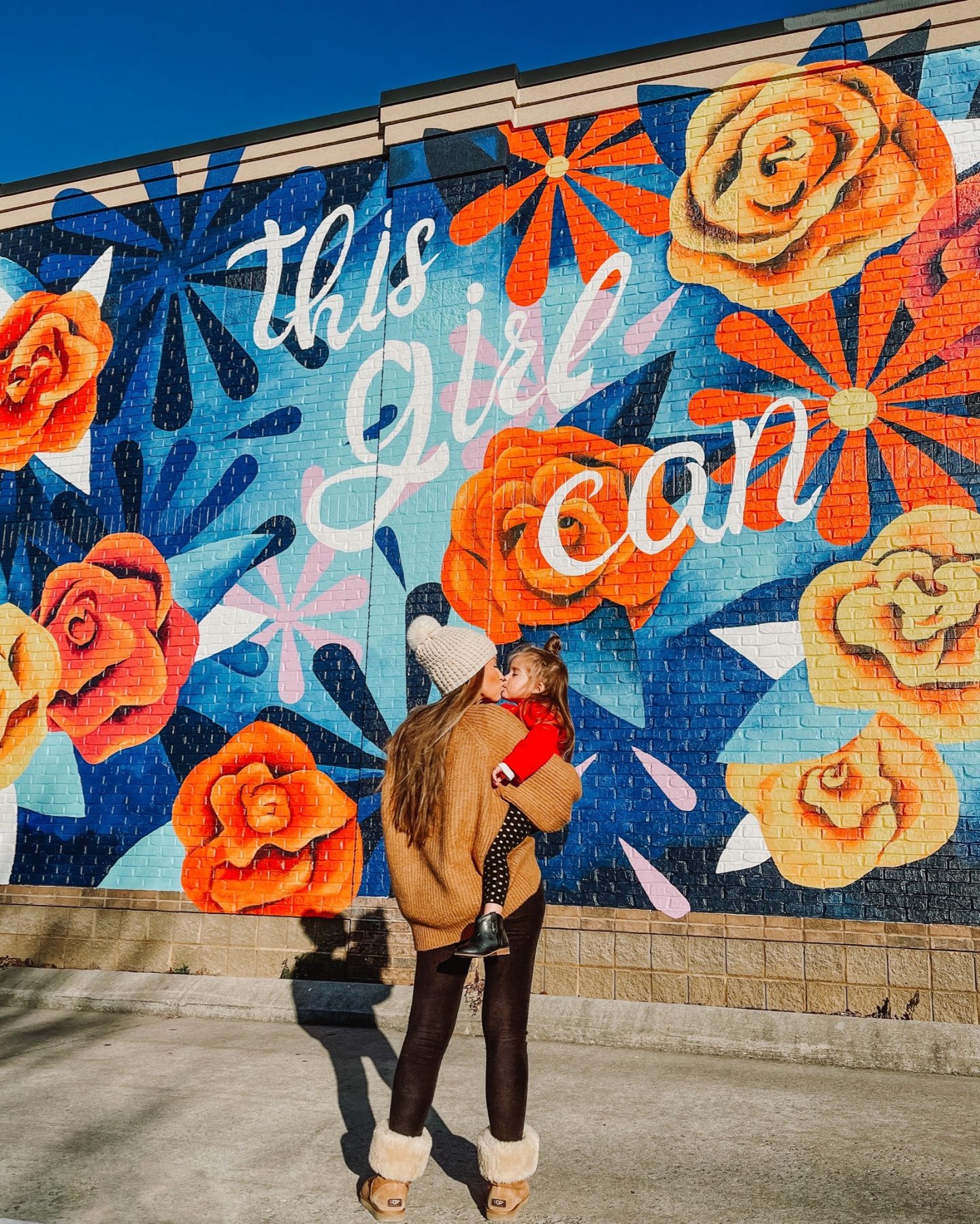 These are fabulous everyday boots, which I use to replace my running shoes in the winter months. If you are looking for true snow boots or hiking boots, these UGGs would not be your best bet.
Here's a star rating in addition to my UGG boot review that hopefully, you'll find helpful if you are considering making a purchase.
Ugg Boot Review
Comfort: 5/5 stars. ONLY if you buy the right size. They do not offer 1/2 sizes, so my advice is to size up since they tend to run a little on the small size in my experience.
They feel like having your feet wrapped in wool marshmallows.
Style: 5/5 stars. Listen, when you want this style of boot, you know which brand to go to. They have cornered the market and I have never found a knock-off brand that I like as much.
Price: 4/5 stars. Do I think $200 for boots is expensive? Absolutely. But that $200 boot has lasted me for more than 15 years, so I'd say that they were well worth the $13 per year they have cost me to wear.
Warmth: 3/5 stars. Uggs are not meant to be worn with socks, they are not waterproof and technically not insulated, but rather lined with wool. I find the Ugg boots plenty warm enough, but if we are comparing Uggs to my Sorel snow boots, my Sorel boots are going to keep my tootsies warmer.
Overall: 5/5 stars. For my own casual wear purposes, my Uggs can't be beaten. They're my go-to everyday shoe for winter.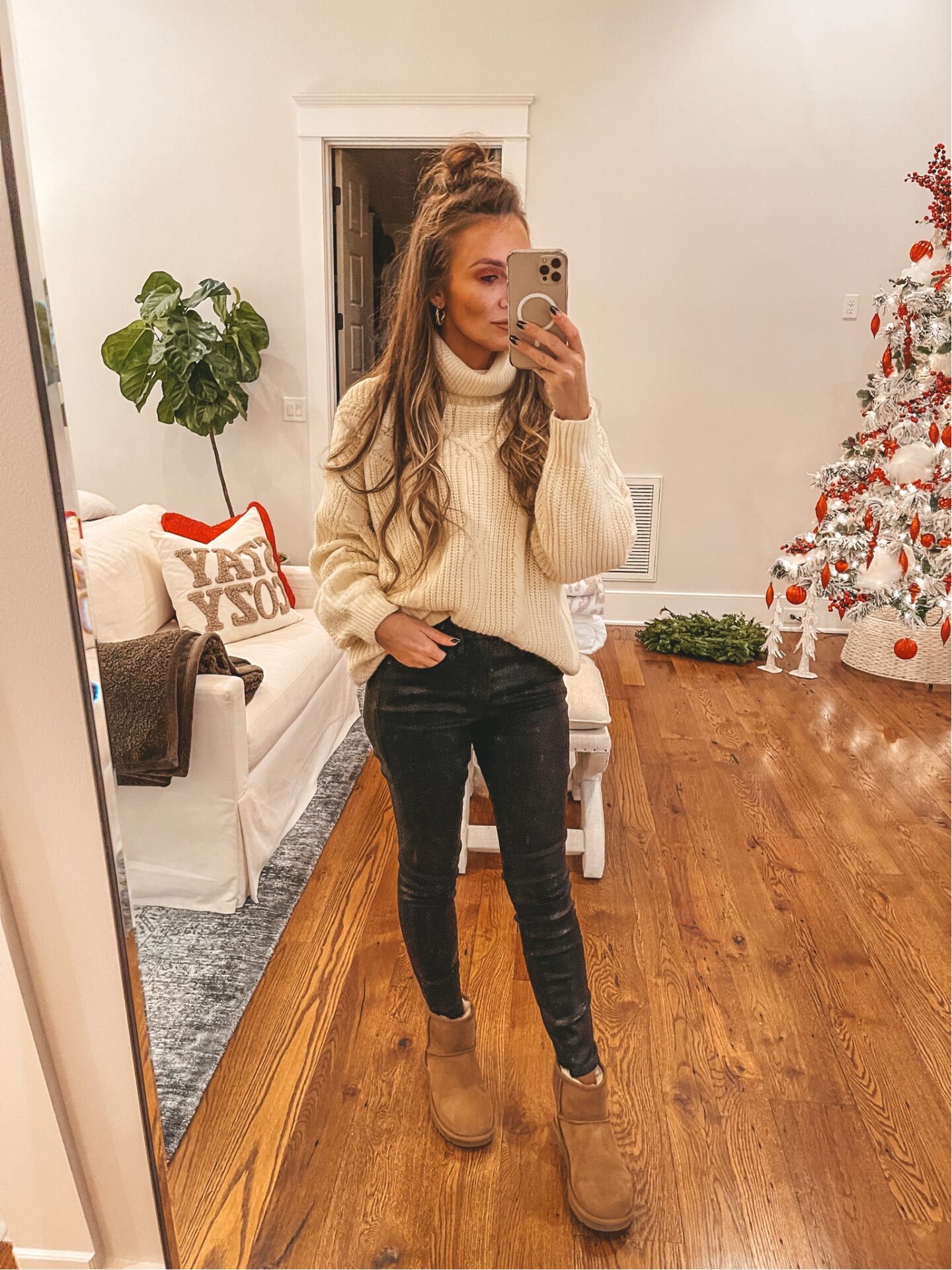 Ugg is to boots what North Face is to jackets.
A couple of months ago, I decided to buy my second pair of Uggs (outside of my Classic Cardy II Knit pair) and went with the Ugg Mini II Boot. Here's my Ugg boot review on just the Mini II…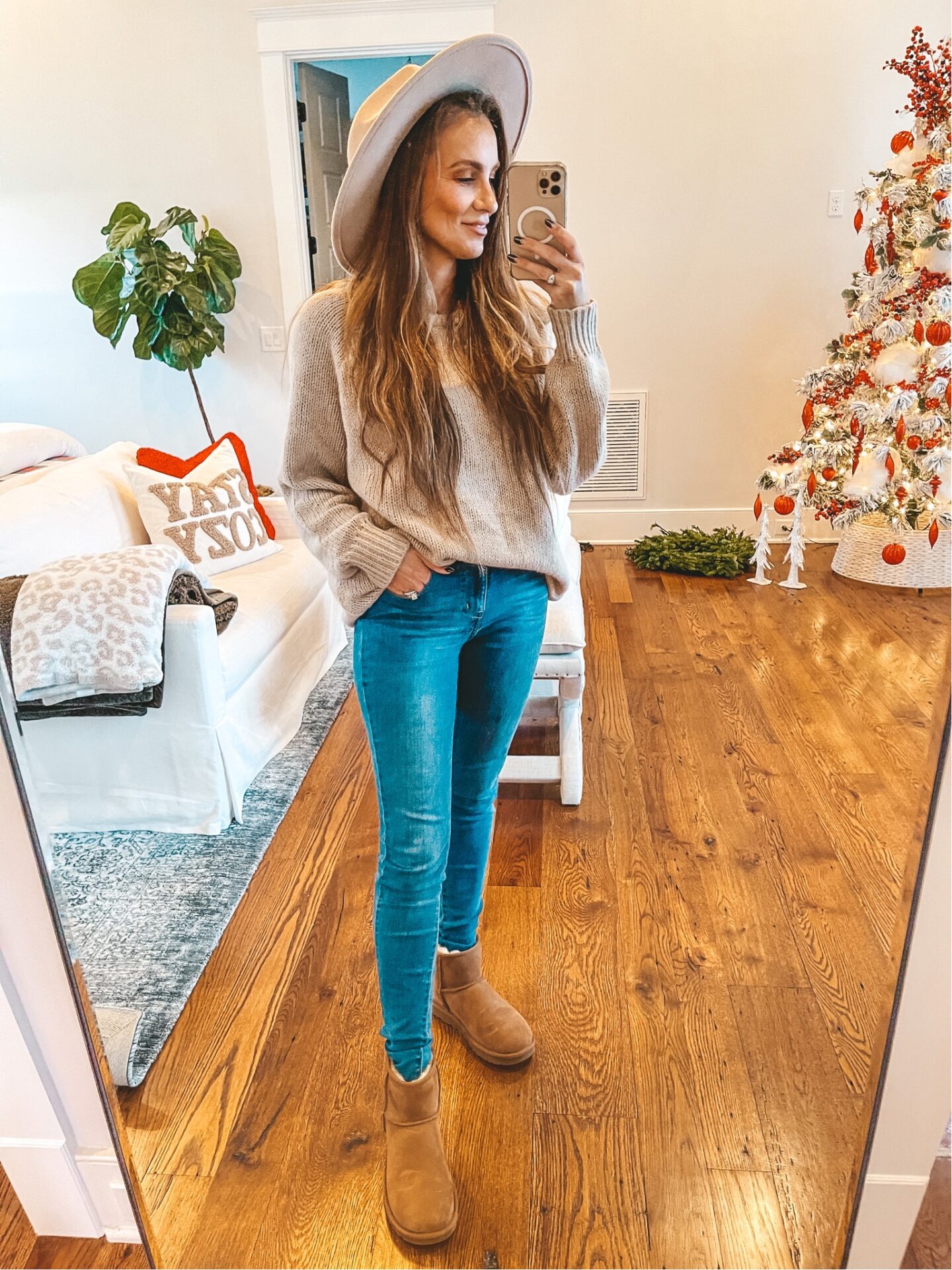 How does the Classic compare to the Mini II? Outside of the obvious height difference, there's nothing else to really compare.
I love my Classic Tall Boots for pairing with skinny jeans. To be totally honest though, I have all but forgotten about my Classic Tall pair after purchasing the Mini II pair.
I keep the Mini II pair at my door and slip them on almost every time I leave the house. I have almost always worn my Classic Tall Ugg boots with socks throughout the years. I don't ever feel the need to wear socks with my Mini Uggs.
shop tall uggs

What does this sock-less wear mean for stink? Honestly, I've never had an odor with either pair. Maybe it's a fluke, or maybe it's the sheepskin lining. Whatever it is, it doesn't stink and that's really all that matters to me.
Just for reference, the Classic Mini II is different than the Classic Short. The Classic Mini II is 5″ in height and the Classic Short is 8″. The Classic Tall is 11.75″ tall.
For purchasing Uggs, I first look to buy from Nordstrom. I love their customer service and return policy, so I always try to shop with them before anyone else. Amazon also sells Uggs if you're looking for a quick delivery option.
shop short boots

When deciding on your perfect style, make sure to read through the customer reviews to ensure that you are choosing the right size. I always wear a size US 7 and last year I purchased a pair of Bailey Button II boots and they were so small that I couldn't fit my feet in them. My mom wears a 6 1/2 and she could barely fit them on her feet.
The lesson here is to read the reviews about sizing before ordering and order up if you're unsure.
I'm really loving the UGG Ultra Mini Classic Boot lately, that may just be my next order. These are especially fun and sorta funky. They're only 3 3/4″ tall.

If you liked this UGG boot review, then you'll enjoy these posts…
Easy To Copy Comfy Fall Outfit
My Favorite $10 Gold Hoop Earrings
5 Tips: What To Wear to Bridal or Baby Shower
Do you have to wear socks with UGG boots?
No. I have before, but now prefer to wear my boots without socks.
Do UGGs fit true to size?
I have found they run small and do not come in 1/2 sizes. Definitely size up if you are in-between sizes.
How long do Ugg boots last?
I still regularly wear my first pair of UGGs that I purchased over 15 years ago and they look great!