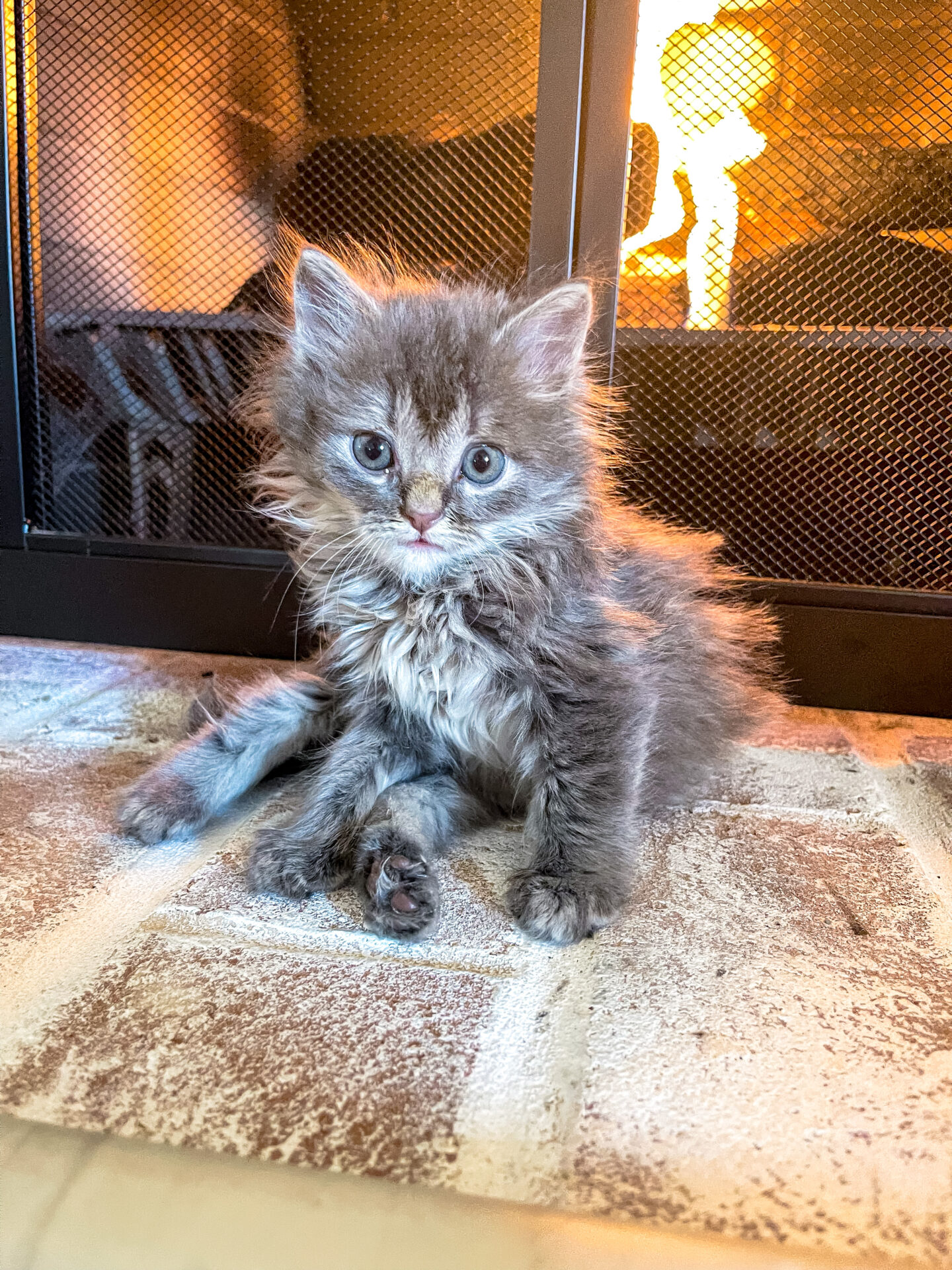 I never thought that I would have to Google how to take care of a 4 week old kitten, but here we are.
Last week, we rescued a teeny tiny undernourished fur baby from the back of an abandoned tractor-trailer in Franklin, TN.
I've never been a cat person. I've had dogs my entire life. That's because I'm super allergic to both cats and dogs.
I've had to have hypoallergenic dogs, specifically poodles because they don't irritate my allergies. Soka is a Maltipoo and I do fine with her, but if she goes too long between baths, she does start to bother me.
Anyways, back to the kitten, our neighbors set a trap because we couldn't catch the mama or any of her six kittens. The next morning our little guy was in the trap.
They took him to the local shelter and the vet determined that he was a boy and four weeks old. He was so tiny, weighing only 1 lb and 1 oz.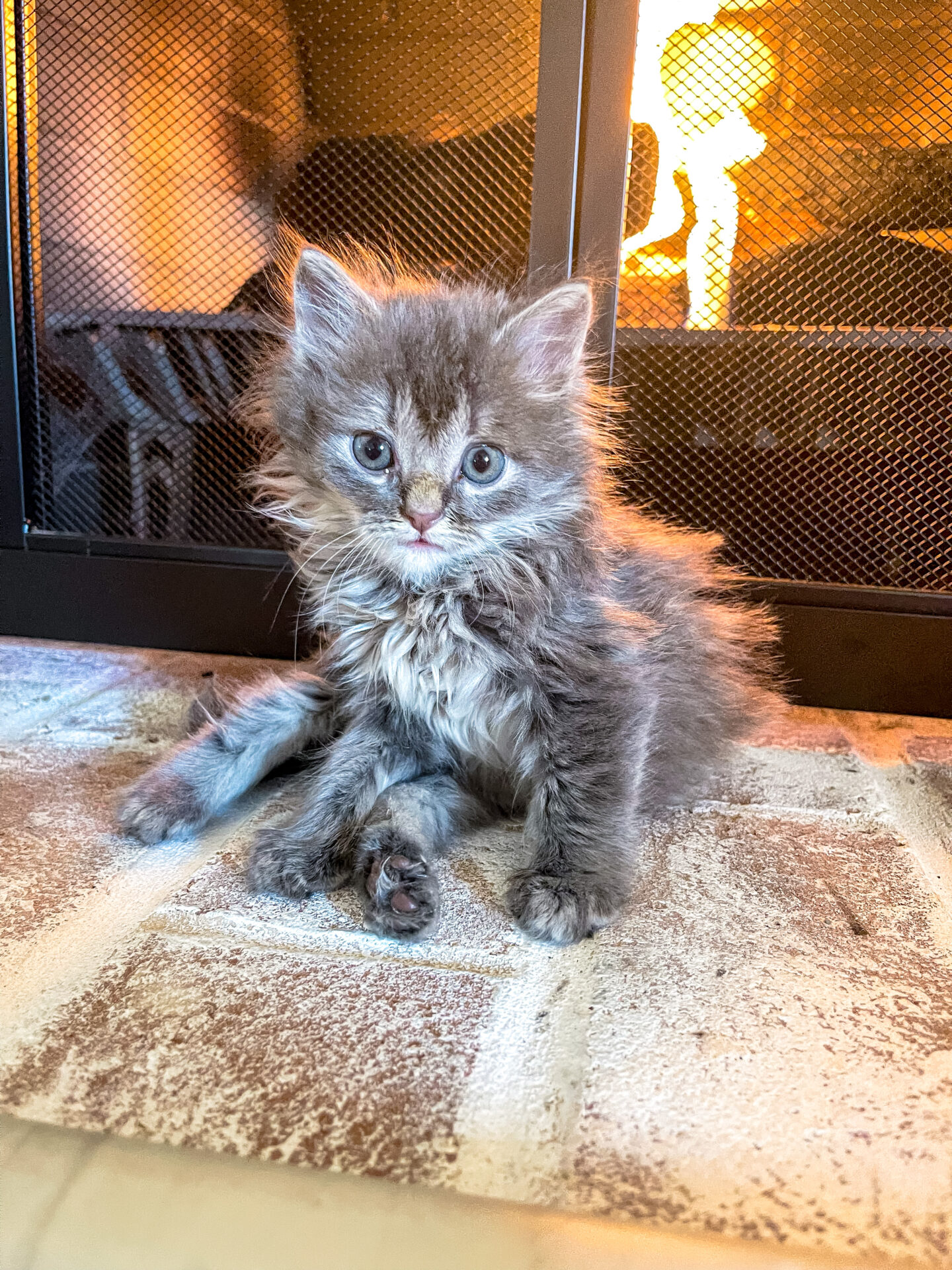 Since then, they've not been able to trap the mama or the siblings. Sadly, we think the other kittens didn't make it. The poor mother cat was so emaciated and had severely crossed eyes. I'm just hoping that she made it.
Kenny took one look at this little fur ball and decided that he should be named Nashville. So we've been calling him Nashy.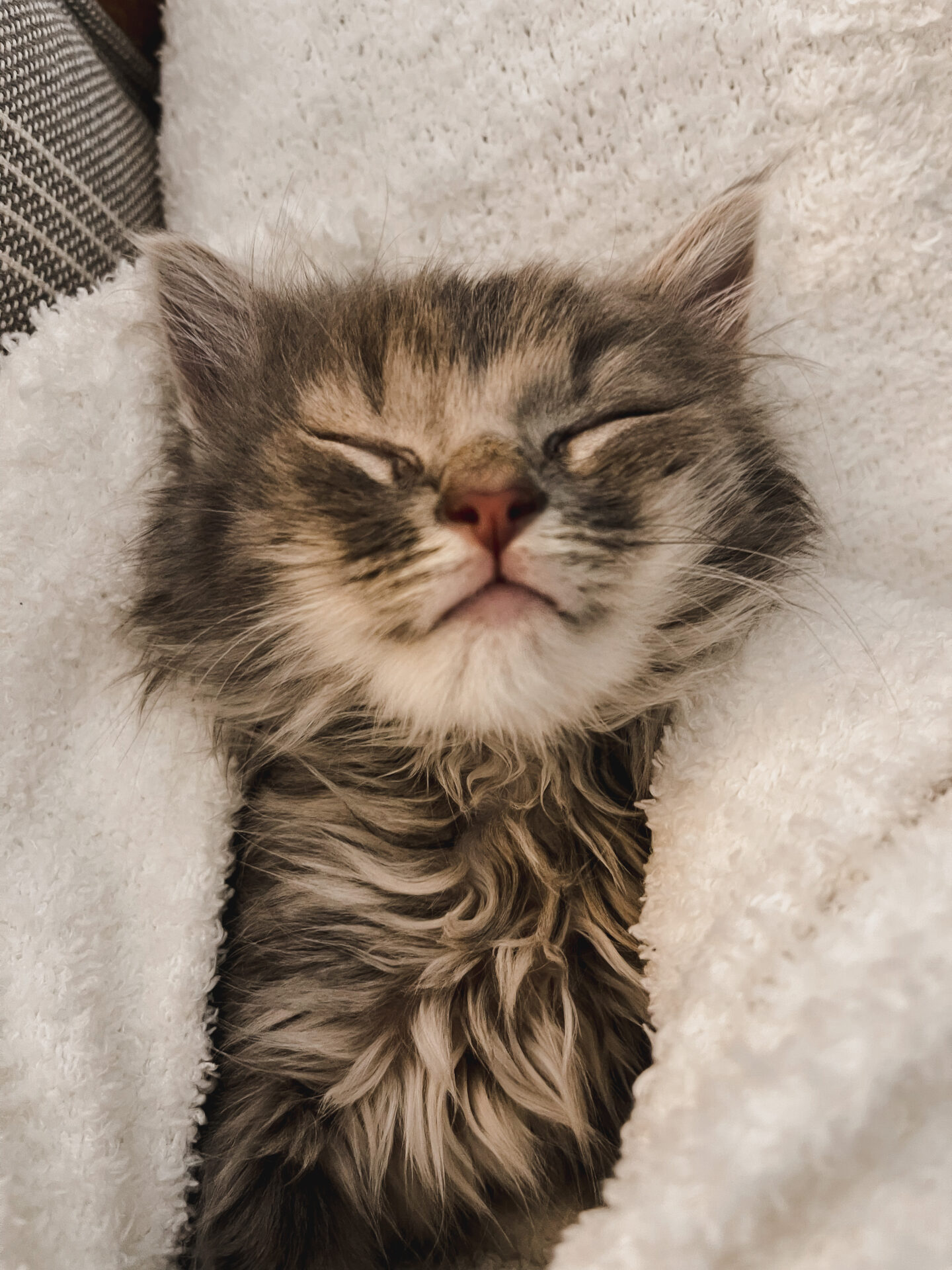 Thankfully, he didn't need to be bottle-fed. The shelter sent him back to us as a foster home, with all the necessities. I thought I would share what all the necessary items are along with instructions, in case you are also rescuing a newborn kitten, or litter of newborn kittens, too.

How To Take Care of a 4 Week Old Kitten
Pop-Up Tent: The shelter sent our little furry paws home to us with a pop-up tent to keep him contained in one place. Because he's so small, he can slip behind appliances and furniture, making it impossible to grab him at times.
Heat Source: Because he's so tiny and the temperatures are so low here, he has a microwavable disc that we put in his tent with him at night. He cozies up to his pet heating pad and stays warm through the night, as if he was curled up next to him mom.
Litter Box: My mind was blown how there is no potty-training involved with cats. Little Nashville jumped right into the box with clumping litter and went right to doing his business with no instructions required. Dogs are so much more work when it comes to house breaking,
Canned Food: He was already weaned, or was forced to be, so bottle feeding wasn't necessary. Instead, the shelter put him on this wet food and we feed him every 3-5 hours. The poor little guy is positively ravenous and acts as though he's never seen food each time he gets served a new meal.
I feed him his last meal of the day when I go to bed, put him in his tent and cover it with a cozy pet blanket to keep light out and warmth inside.
In a couple of weeks, we'll introduce him to dry kitten food. For now, he is exclusively on canned food and water to drink. His little teeth are still too new for solid food. I did buy him this kitten formula to get him some milk, but he has zero interest in it.
Toys: At four weeks, their little teeth and nails are brutal, but they have no idea. He loves this ribbon toy so much. Much to my chagrin, his absolute favorite toy is our Christmas tree. I did hear that if we put oranges around the tree, he'll leave it alone since cats hate citrus.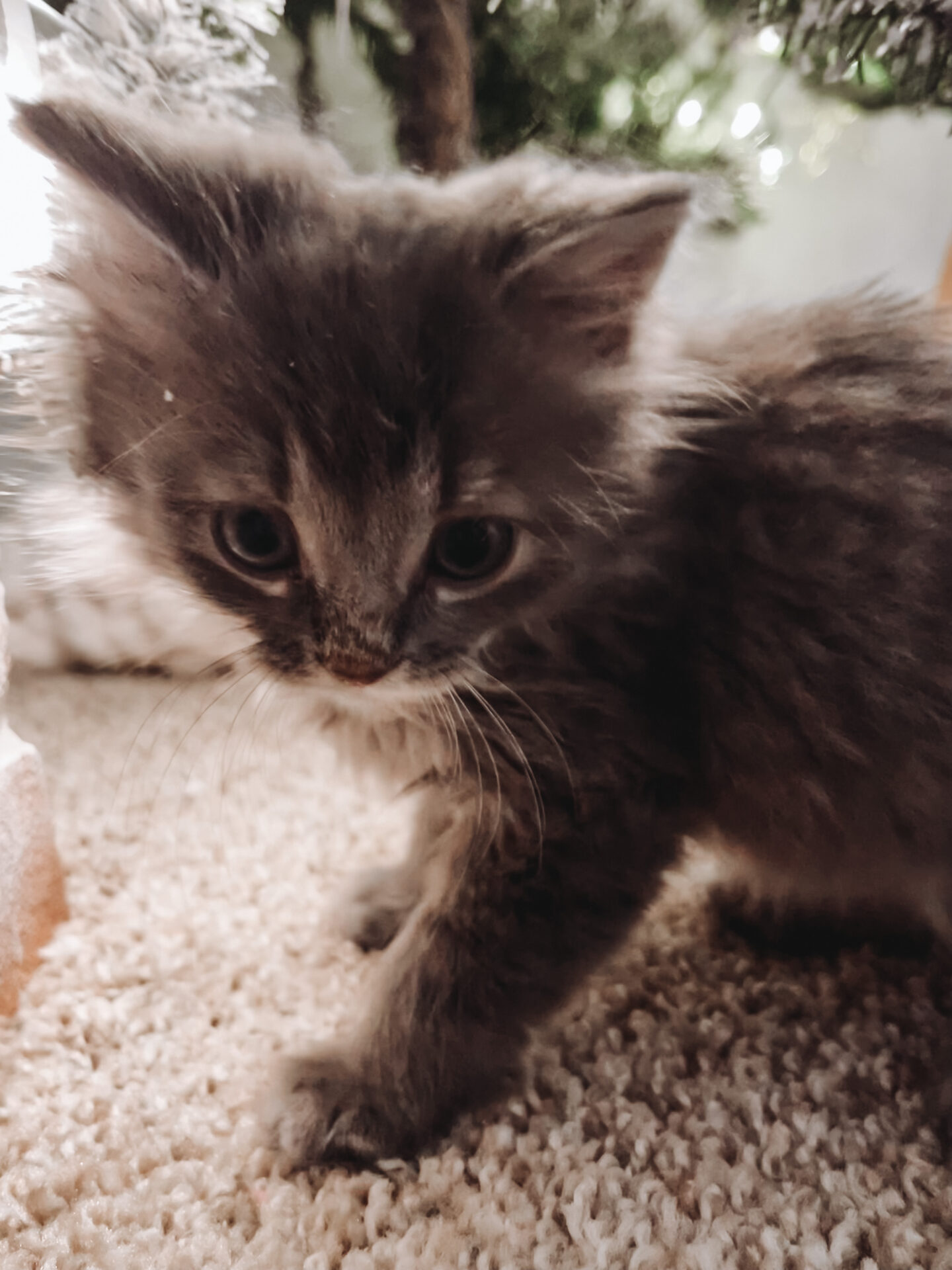 He's the sweetest, most lovey little guy. What I've learned so far is that kittens need lots of snuggles, warmth, and attention, just like babies lol.
Kitten care is easier than I anticipated. There's no standing outside in the snow, coaxing them to pee, which in December, is a big win.
We're planning on having him as a garage cat since our garage is fully heated and we have a cat door already installed by the previous owner.
shop this post