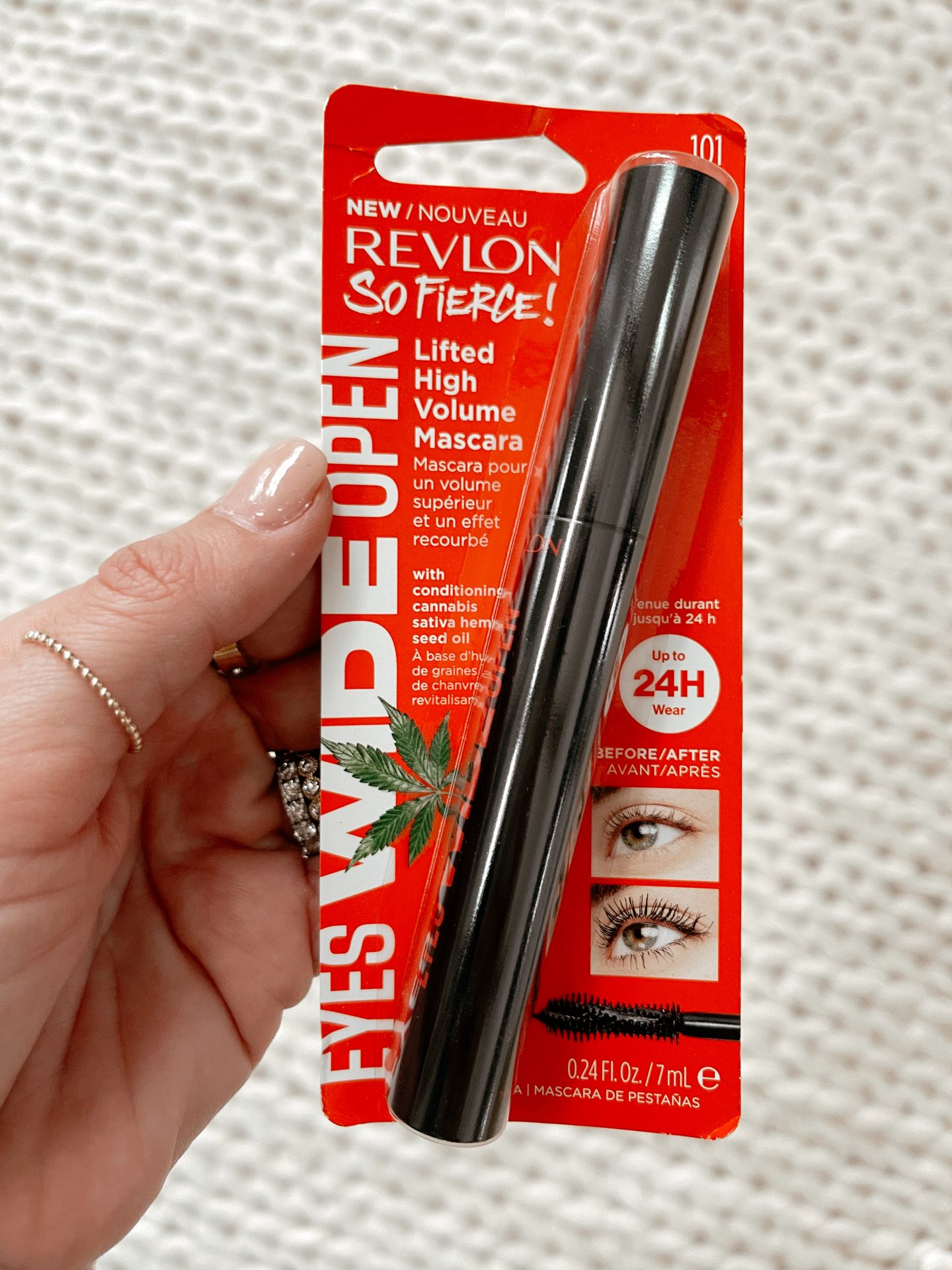 Cannabis mascara?! Yep, I'm reviewing the So Fierce mascara today!
Revlon created the new So Fierce! Eyes Wide Open mascara and I was so curious… Does it get your lashes super high?
Check out the So Fierce mascara here.
See what I did there?😂
No, but for real, the packaging promises:
Lifted, high volume lashes
With conditioning Cannabis Sativa hemp oil
Up to 24-hour wear
Gives the look of lash extensions
Clump free
Flake free
Smudge proof
Infused with lash-lifting polymers, paraffin, and rice-bran waxes, so it quickly builds and empowers your lashes to be their absolute biggest and baddest
The molded, tapered wand has 252 multi-layered bristles that comb and grab each and every lash (even the tiny ones!), to coat lashes from root to tip and separate with real precision
Proof that this glossy black mascara slays it with the fierce lash look you love
98% of women said their lashes looked unapologetically long
96% of women saw fiercely fanned-out lashes
Comes in three different colors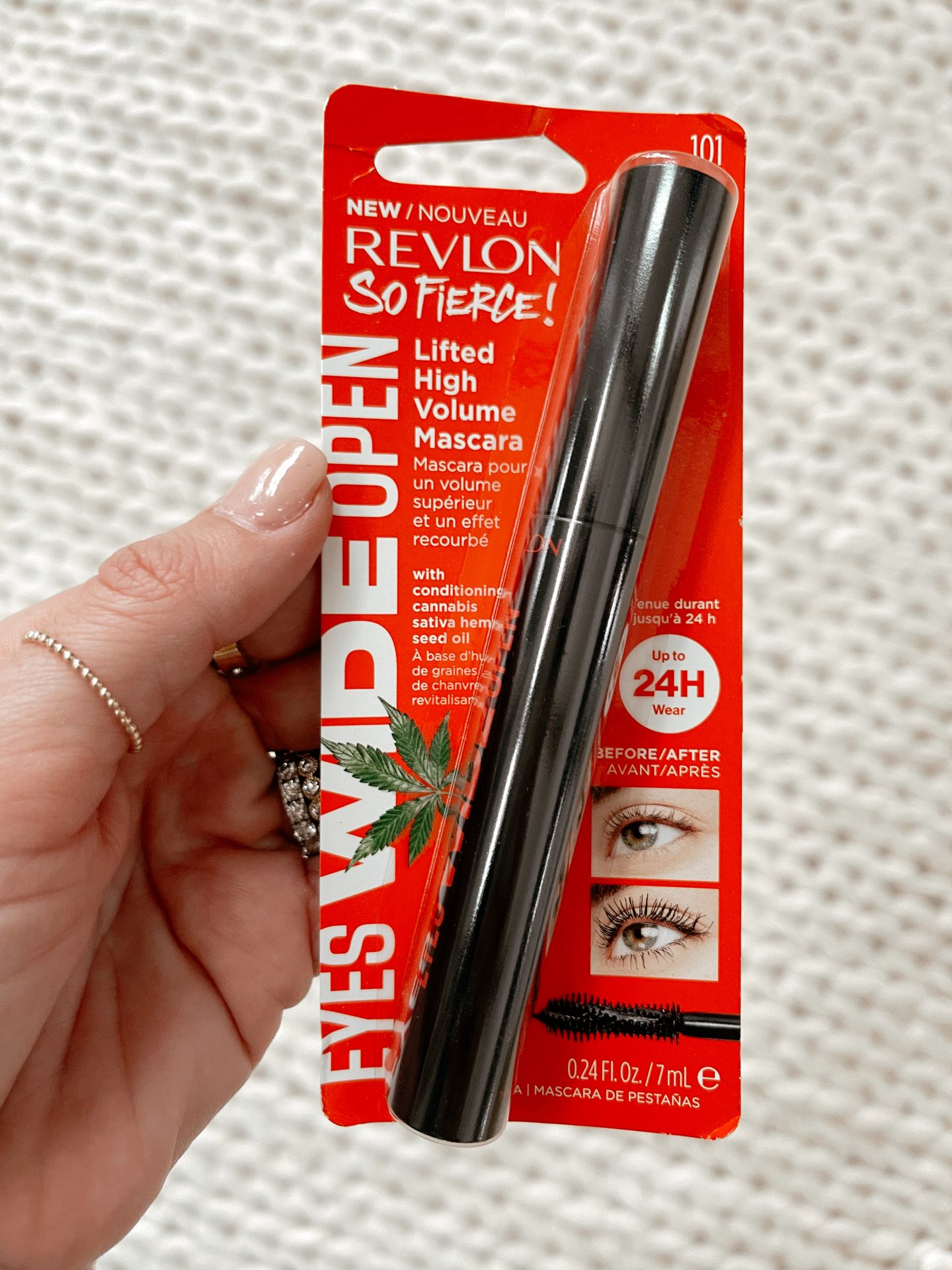 Those are some BIG promises.
I've conducted a wear test to give you my true opinion about how it compares to my favorite mascaras.
First, here's how my lashes typically look…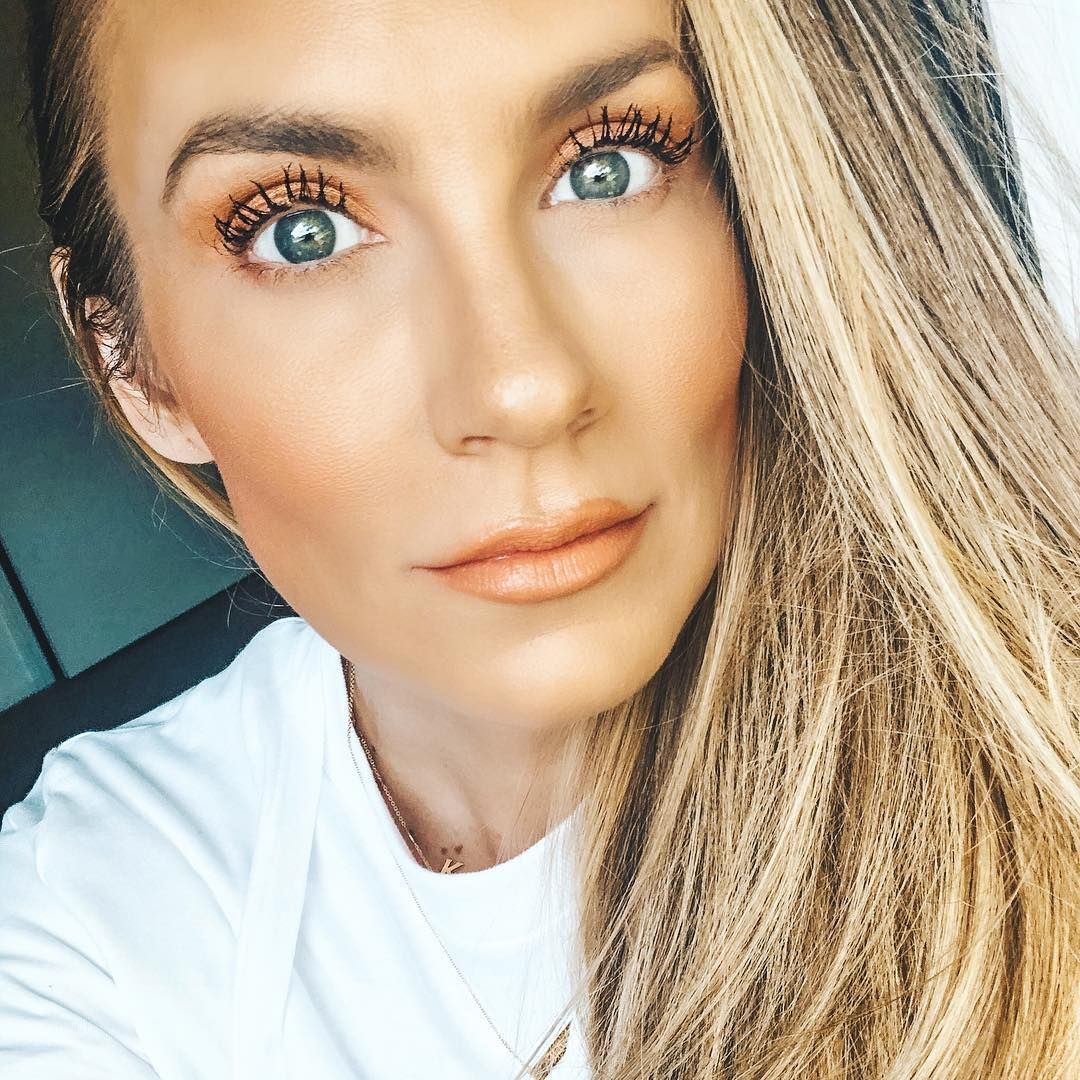 I'm wearing my favorite drugstore mascara in the above photo. Here's a full blog post and Youtube video about it.
I regularly choose the L'Oreal mascara because it's such a fabulous dupe for Thrive Mascara for a fraction of the cost. Check out my review of Thrive mascara here.
I have a whole routine that involves these fiber mascaras and magnetic lashes that you can check out here. Essentially, it's my hack to create the look of lash extensions at home.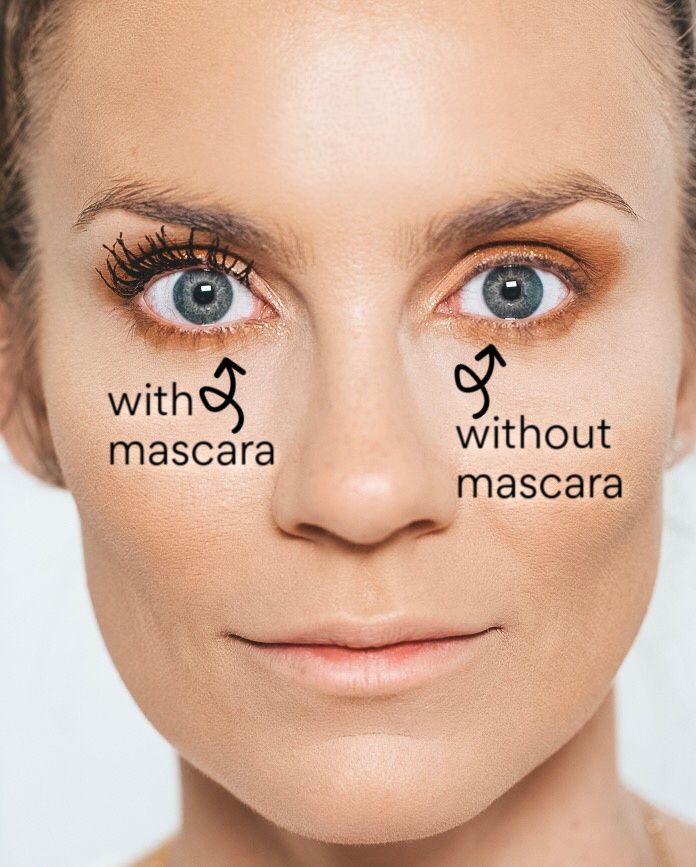 As a reminder, this is what my lashes look like before and after mascara. This is using the L'Oreal fiber mascara.
Now for the bread and butter of this post… My actual review of this new mascara.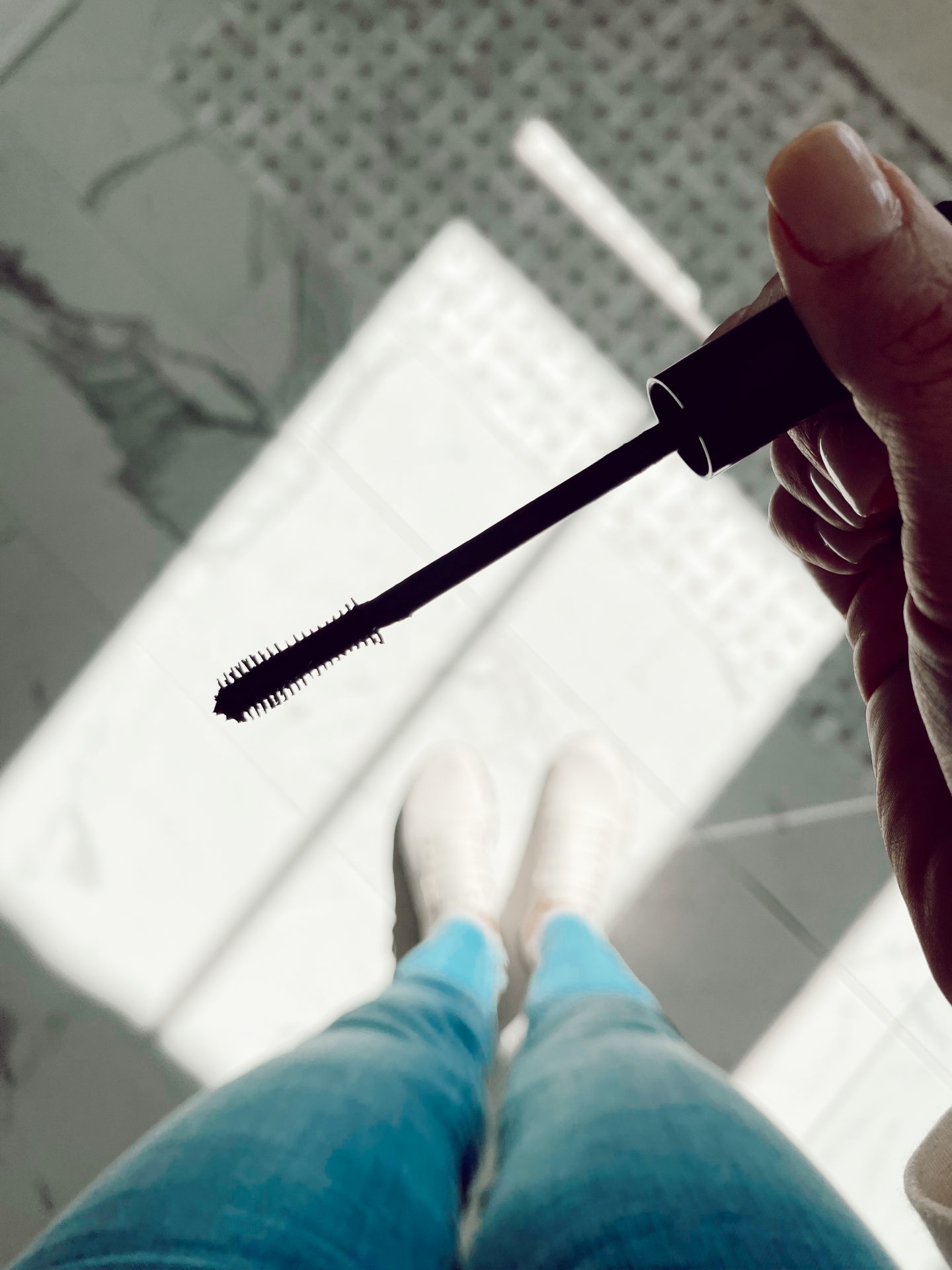 Here's a good look at the brush.

The brush is where the magic happens. Yes, the formula is super important, but the wand is almost as important in my opinion.

This wand was thick enough to distribute the makeup evenly over a decent section of eye lashes. The wand isn't flimsy or cheap plastic, it's sturdy and well made. It does a great job of applying the product exactly where you want it to go.

The formula is what I want to talk about next.

I'm a jet black mascara girl. I don't want any brown in my mascara, so I always buy the blackest black shade.

The So Fierce mascara does a great job:
Applying quickly and smoothly
Drying quickly
Lengthening lashes
Providing volume without unnecessary clumps
Holding the curl
I curl my lashes prior to applying mascara. It's basically a requirement for me.

The So Fierce mascara does such a great job locking the curl in place. You don't need to curl again after application like you do with so many other mascaras.

Here's where the problems come into play…

The formula is not smudge-free sadly. Because my lashes are so long, I often have a transfer issue on my brow bone, which is so annoying.

My L'Oreal and Thrive mascaras rarely transfer on the brow bone and never smudge beneath my low lash line.

I do not wear mascara on my lower lashes, however, I have noticed that the So Fierce mascara somehow manages to smudge beneath my lower lashes… Which makes no sense to me.

Not a fan of that.

In regards to lengthening, I absolutely think that So Fierce mascara lengthens lashes, however, the fiber mascaras do a better job of it. So Fierce mascara sort of gives the appearance of spider legs, which may be the clump free aspect.

I personally think that mascara needs to have a tiny bit of clumping to make lashes look not only longer but thicker as well.

As for color, I think the jet black formula is on par with my favorite formulas.

As far as beauty products go, I think So Fierce mascara does a decent job at creating top length for your lashes, but I do think that there are a few aspects that could use improvement. Overall, I would give it a 7.5 stars out of 10.
Keeping all of this in mind, here is what the So Fierce mascara from Revlon looks like on.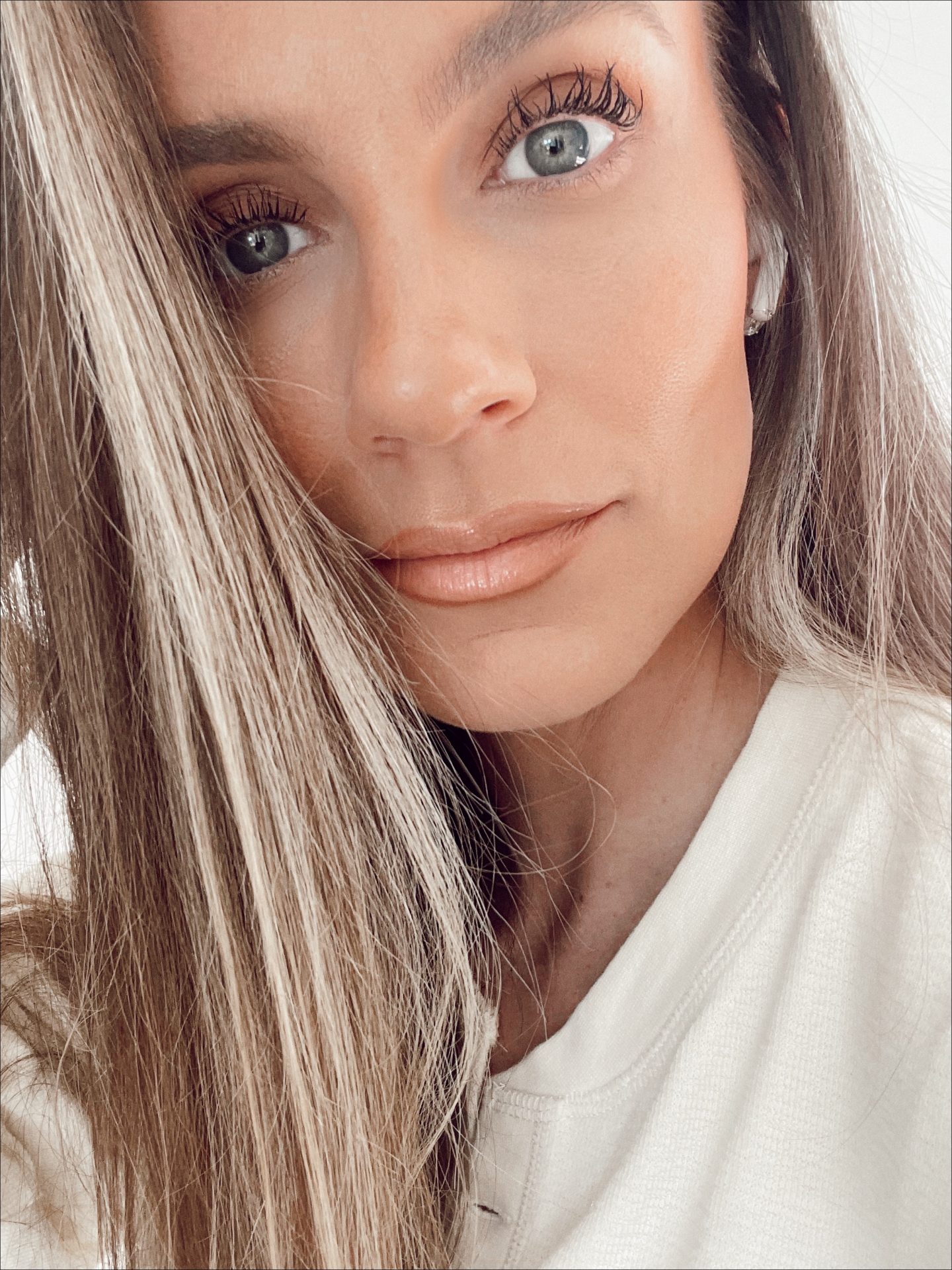 This is one coat. Not bad, right?
Have you tried out So Fierce mascara yet? What are your thoughts?
shop this post