Decluttering motivation.
We all need it sometimes.
Well, to be fair, some of us need it a lot more than others. 😂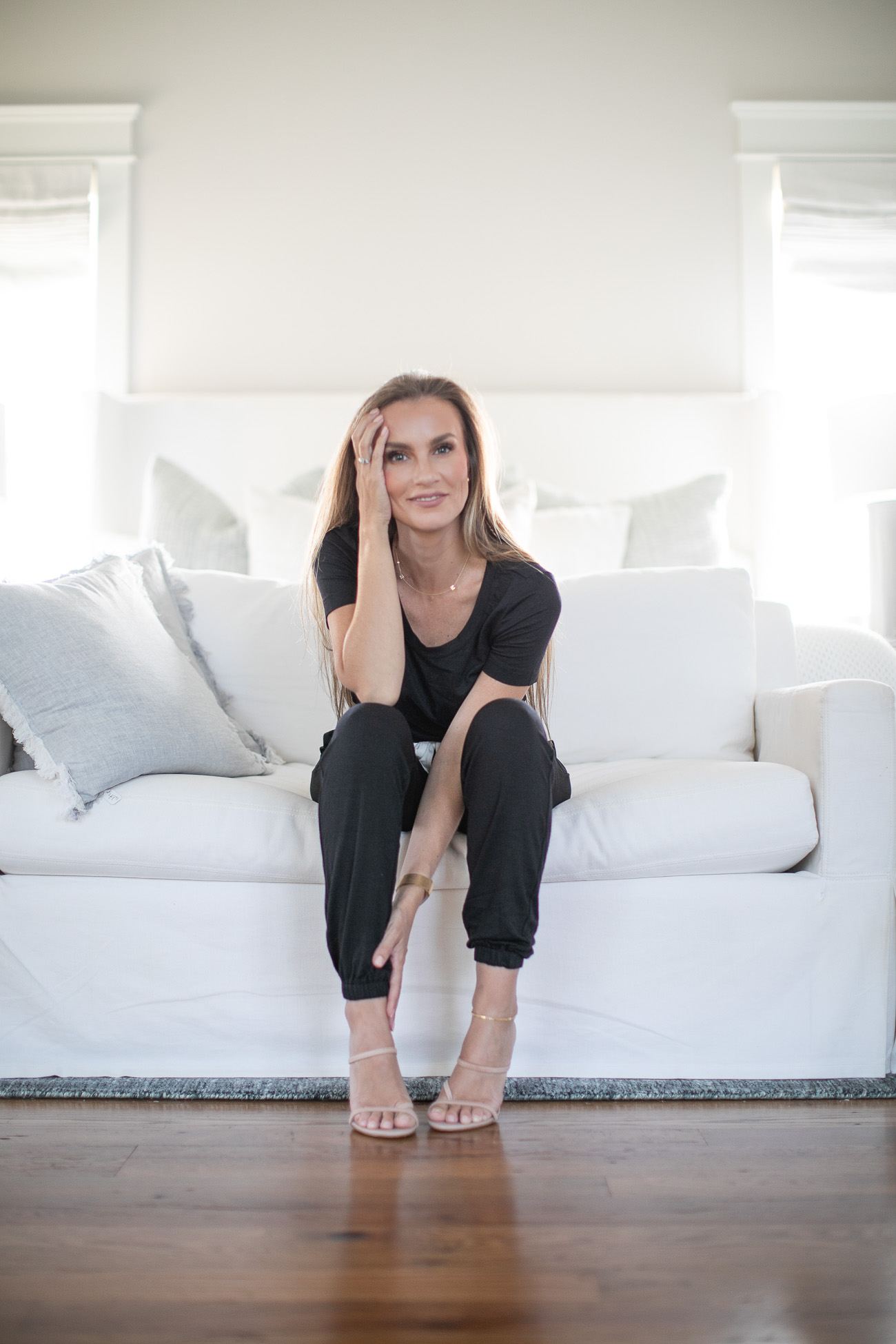 shop this look

On Instagram, I've been (loosely) hosting a declutter challenge. I say loosely because I haven't been posting every day. Instead, I've been posting certain areas of my house from time to time in hopes of inspiring you to do the same.
We all have stuff in our homes that we don't need, don't use or just plain belongs in the trash.
Listen, I get it. Purging and deep cleaning can be hard work. But remind yourself real quick, YOU'VE GOT THIS, GIRLFRIEND.🙌🏼
Love these decluttering motivation tips? Here's more content I think you will enjoy…

Pantry Declutter and Organization
Kitchen Declutter and Deep Clean + FREE Download!
Spring Cleaning: Fridge Deep Clean + Organize
First, let me get you motivated with 9 decluttering motivation tips before getting started.
When it comes to the things in my home, especially the clothes and shoes in my closet, my general rules of thumb is: If I haven't used or worn it in the past three months and I don't see myself wearing or using it in the next three months, then it's time to say buh-bye.
I love the Marie Kondo method of holding an item and seeing if it sparks joy. I'm sure that totally works for some people. I, however, am not some people.
Very few items bring me a tangible joy that I can feel. Sure, some sentimental items do, but that's the end of it. I've trained my brain throughout the years to make room for the new by getting rid of the old.
Getting rid of the old allows you to bring joy to someone else, which is such a fabulous feeling. Whether you are passing your things along to someone in your life or donating them, just take a moment to envision another person's excitement from taking that item home with them.
That vision of another person's happiness always motivates me to start the decluttering process.
Before you spend time on this decluttering project, consider how you can reward yourself. For me, the thought of having more space and less junk is reward enough. But maybe for you, a fun reward would be a special coffee drink, a new pair of jeans, or something else.
Whatever the reward is that you decided to give yourself, make sure it's something you can actually afford. I'll never condone an unwise purchase up in here.
Figure out your reward? Great! Let's start decluttering and turn your house into a clutter free home.
Decluttering Motivation Tips
You already know my first big rule– three months used or will use in three months. This six-month window spans enough time for seasonally appropriate wear. It's simple, just give it a try!
Start small, y'all. Don't start decluttering an entire room at once. Instead, attack a small space, like one drawer.
When you start in a small space, the task is way less daunting. It is so much easier to envision yourself conquering a small task than it is an entire room in one afternoon.
Decluttering an entire room in one afternoon is not even a realistic goal for most people, so let's keep that in perspective, shall we?
Pop in your AirPods, turn on your favorite jams, podcast, or audiobook, and let's get cracking!
Begin by removing ALL THE THINGS. If you are working on a drawer, take every single item out of that drawer, to begin with.
Make piles. As you remove, sort as you go. Make one pile for donations, one pile for trash, one pile for keep.
Clean Clean Clean. This one is important. Don't do all the hard work of removing, sorting, and organizing only to put your things back into a dusty or dirty space.
While your drawer, shelf, cabinet, or whatever the space may be, is empty, grab your cleaning gear and get that space dust, gunk, lint, and nasty free. I start with my Dyson vacuum with the crevice tool attachment. I sweep up every single thing then I go over it with a microfiber cloth that's either damp with water or my favorite cleaning product, Force of Nature.
If you are interested in trying my favorite ever non-toxic home cleaning product, click this link and use coupon code: ANGELALANTER for $15 off plus free shipping on any kit or bundle.
Now that your space is clean, let's organize! This is easily my favorite part.
First, put your trash collected into the trash. Then start a box for donations and get your items to give away out of your space. Out of sight, out of mind, babe.
Personally, I prefer to organize my drawer with the help of plastic or acrylic containers. I love drawer dividers for things like socks, undies, leggings, etc.
My favorite place to get STUNNING drawer dividers is Salt By Sabrina. Her custom-made acrylic drawer dividers are a dream come true for this Monica Geller wannabe.
If you are on a budget, Dollar Tree, Target, Walmart, and Homegoods all have affordable options that will work.
shop organizational products

Arrangement is everything. As you start to put your things back into their home, put the items you want to use less towards the back and the items you plan on using more in front. Give yourself and others easy access to the stuff you will actually use.
For instance, when working in your pantry, put the items that expire soonest out in front to remind you to use them up before they go bad. This cuts down on waste so much! I hate throwing out food, it feels sinful to me.
If you need help with neatly folding your clothes or linens, hop onto TikTok and search for whatever you want to fold. There are so many quick and simple hacks out there to save you time and frustration.
Add smell goods. Add a sachet bag full of Downy Unstopables, scented drawer liners, or a drawer air freshener to keep your materials smelling fresh and clean. I hate when my wooden drawers leave my clothes smelling like old rotten wood.
If cleaning out your fridge, add a fresh new box of baking soda to absorb any odors. I prefer to buy my fridge baking soda (that I don't bake with) at the Dollar Store to keep it cheap.
Once you finish your small space, give yourself a big pat on the back. Feels great, doesn't it? And it was so much easier than you initially thought, right?
Time to get started on another project! Let's use all this newfound decluttering motivation to get our homes totally deep cleaned before Spring.
We will slowly declutter AND Spring deep clean at the same time and it will be totally painless.
shop this post

Love these decluttering motivation tips? Here's more content I think you will enjoy…

Pantry Declutter and Organization
Kitchen Declutter and Deep Clean + FREE Download!