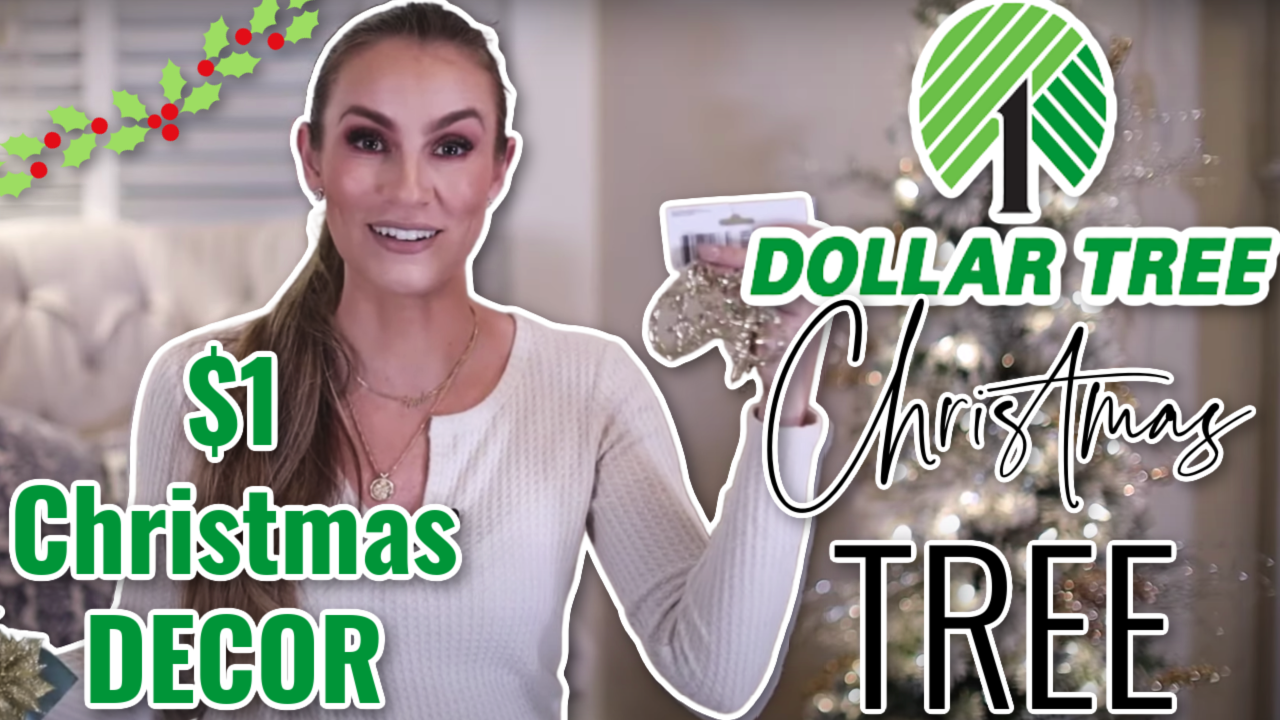 Decorating for Christmas with ONLY Dollar Tree Items!

This year I have a Christmas tree in almost every room of the house. And I'm not mad about it.
If ever there was a year where we needed all of the holiday cheer, 2020 is that year.
I decided to pick up a 4′ flocked tree on a recent Hobby Lobby run for one of our guest bedrooms. For a fun challenge, I decided to decorate this tree using ONLY decorations from my local Dollar Tree. Let's watch what I came up with…
$49 is all it cost to decorate this gorgeous tree. FORTY NINE DOLLARS!🙌🏼
Are you as impressed with the way it turned out as Matt and I are?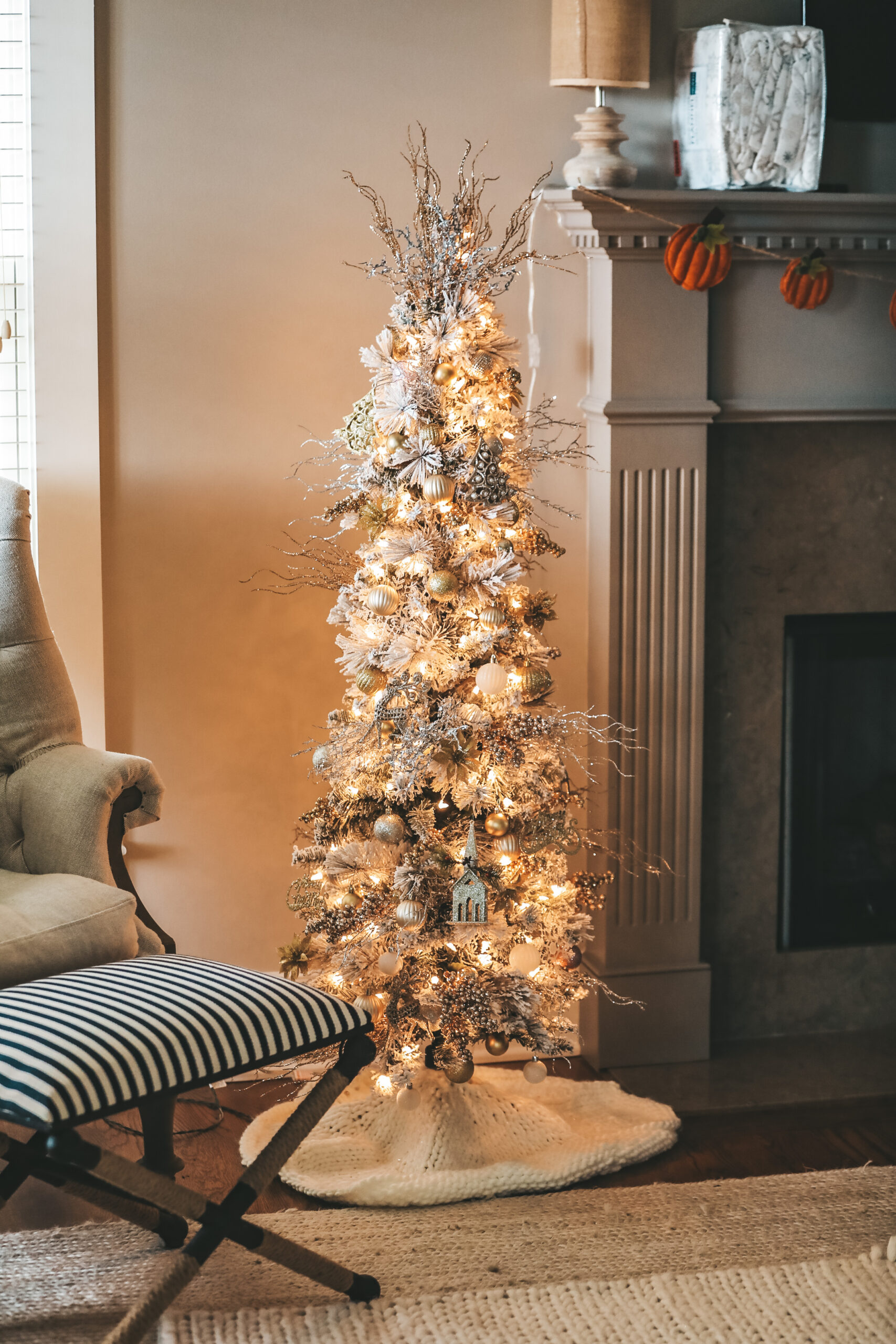 The tree was about $75 from Hobby Lobby and I purchased the last tree they had on the floor. The cutie crocheted skirt is also a Hobby Lobby find. Just a head's up, all of their Christmas decor is 50% off this week.
If you're looking for a beautiful flocked tree, check out Walmart's selection. My 6.5′ tree in Ohio and two of our new trees here in Nashville all came from Walmart.
Here is a closer look at the decor. The ornaments are plastic, i.e. SHATTERPROOF! If you have a toddler like I do, these are your best bet. They come in packs of either 12 or 15 ornaments for $1.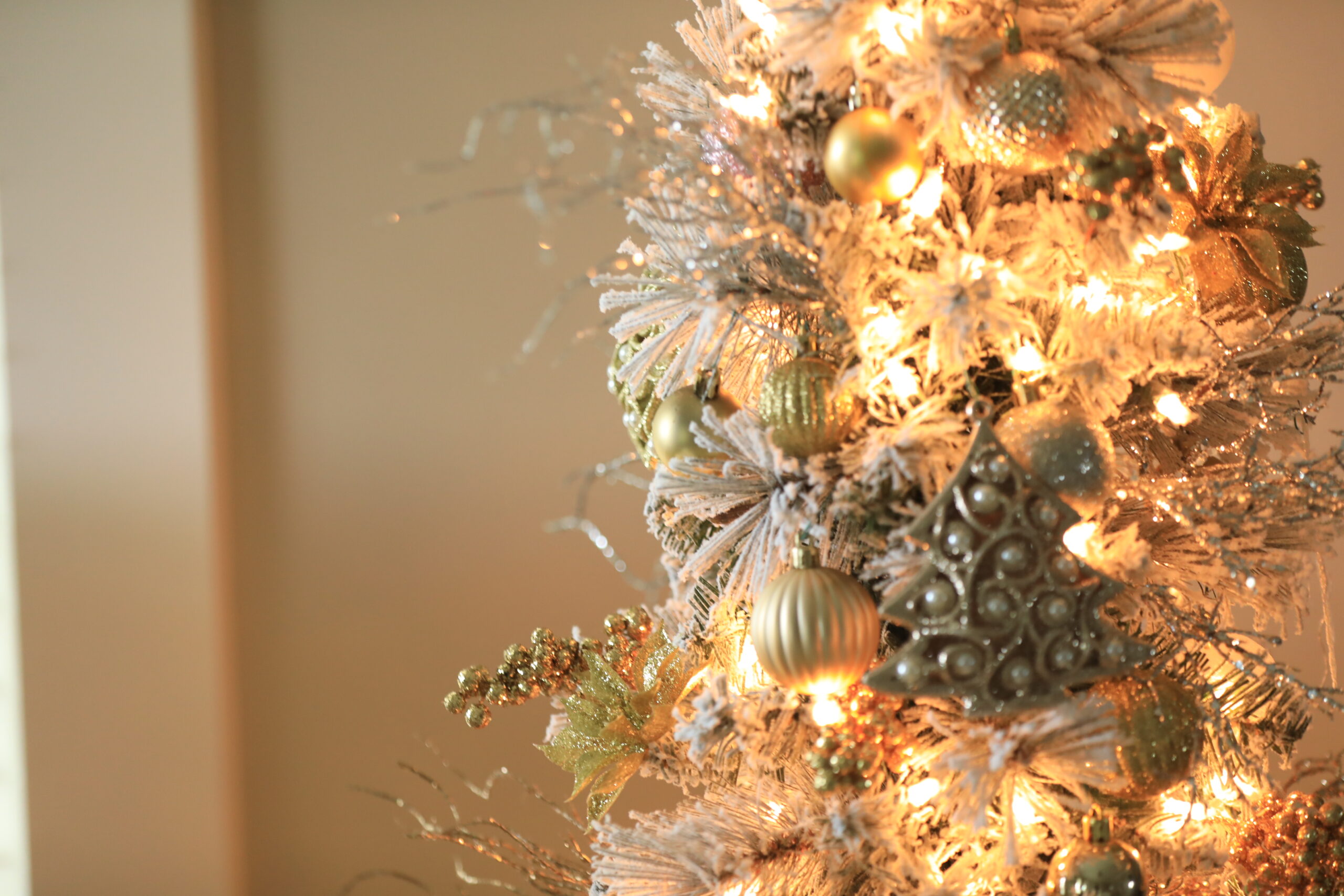 If you are tired of the standard tree toppers (angels or stars) consider using florals or stems in a bunch. Like I say in the video, always group your stems in odd numbers, this is a design rule of thumb and it's always accurate.
For this tree topper, I mixed together two gold stems and one silver stem and it was the perfect way to top our little tree.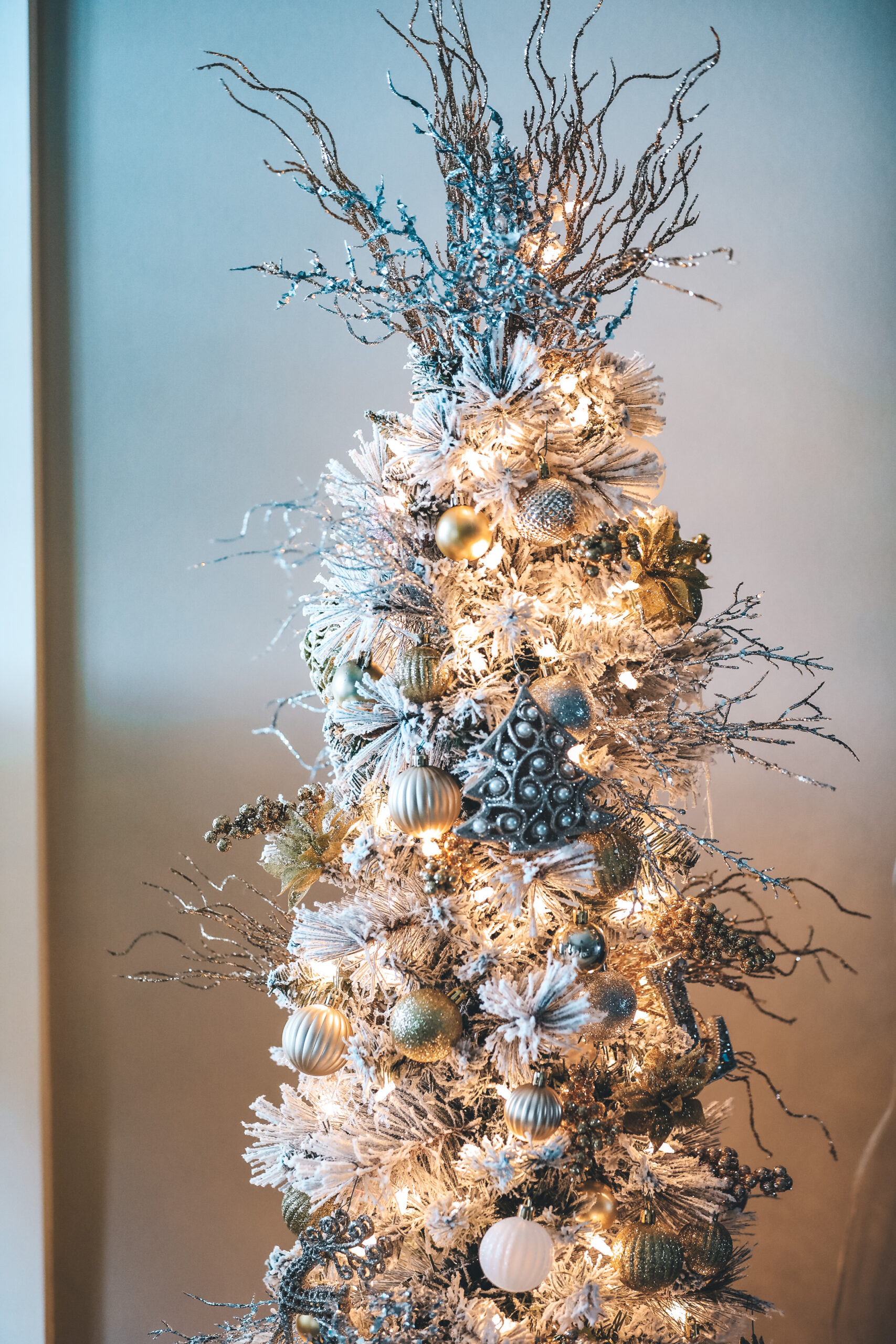 This project turned out so much prettier than I initially thought that it was. What do you think? Let me know in the comments below!