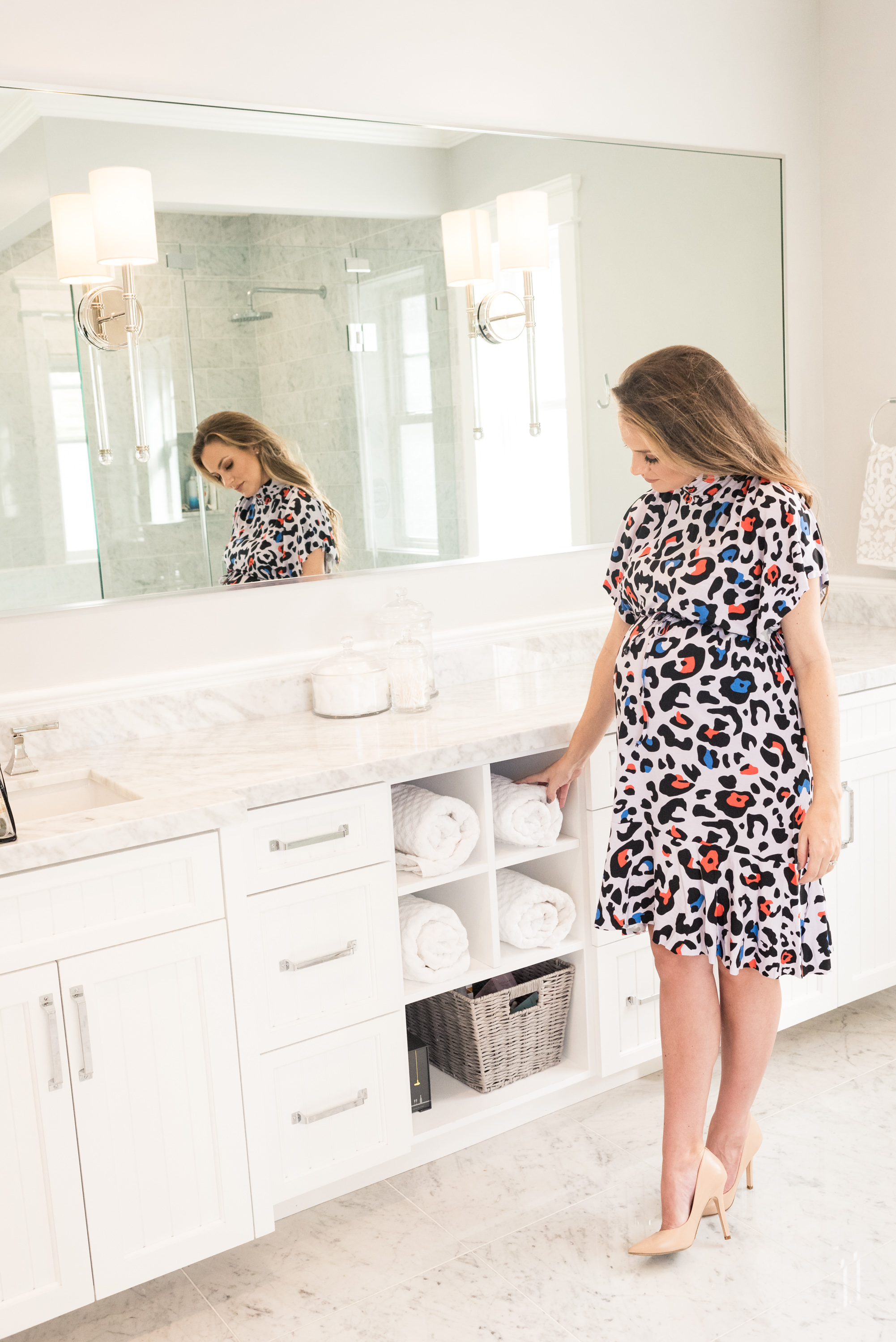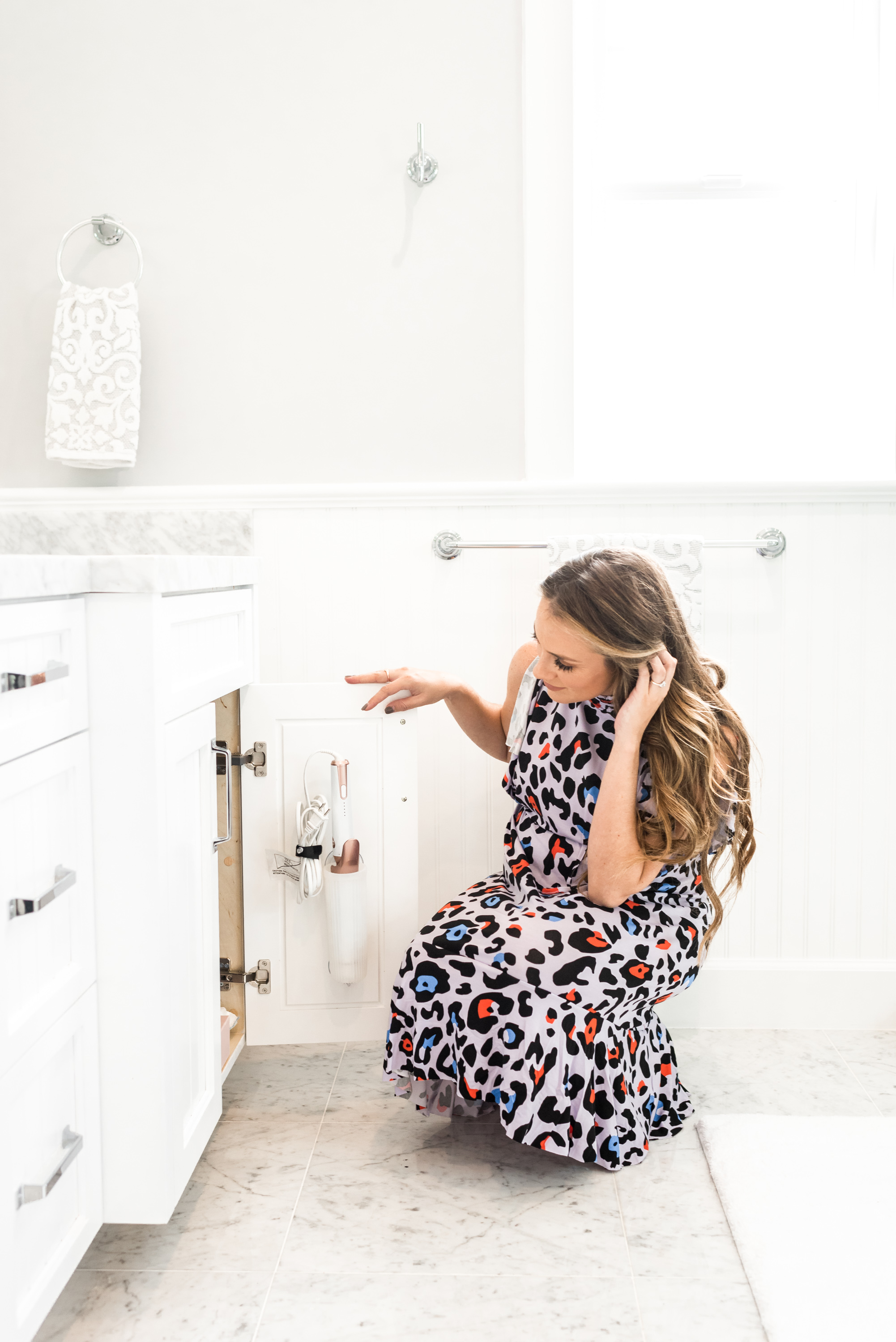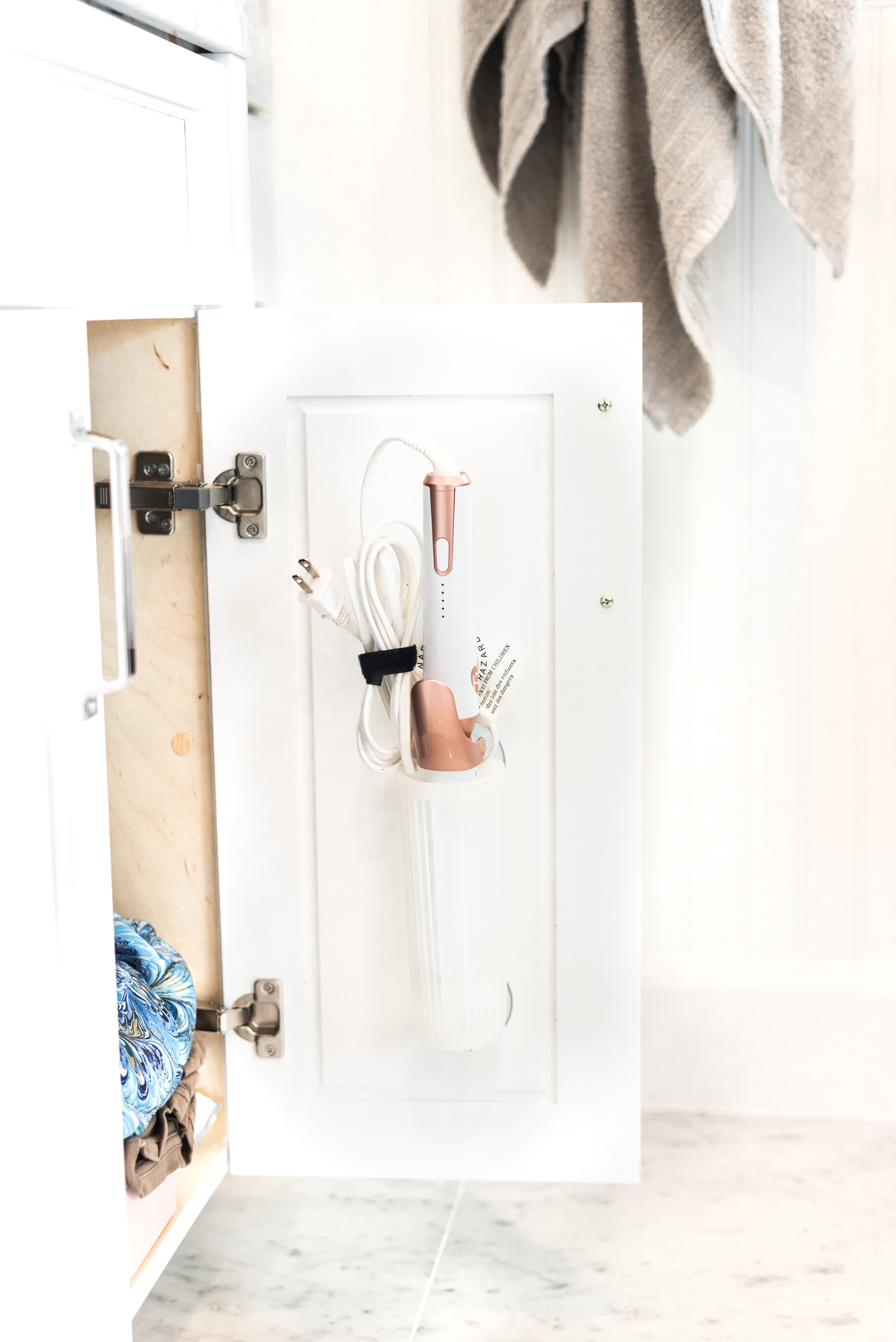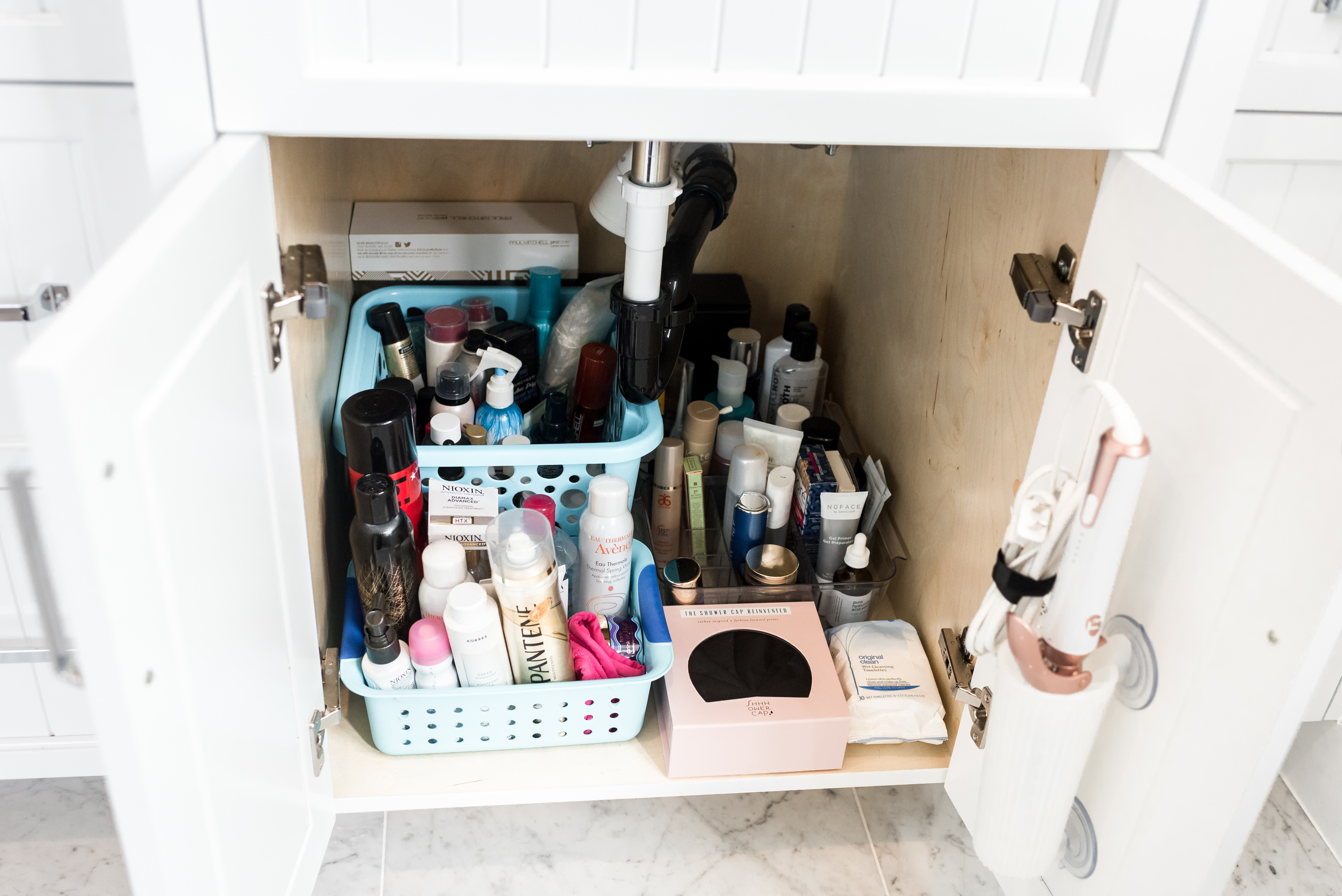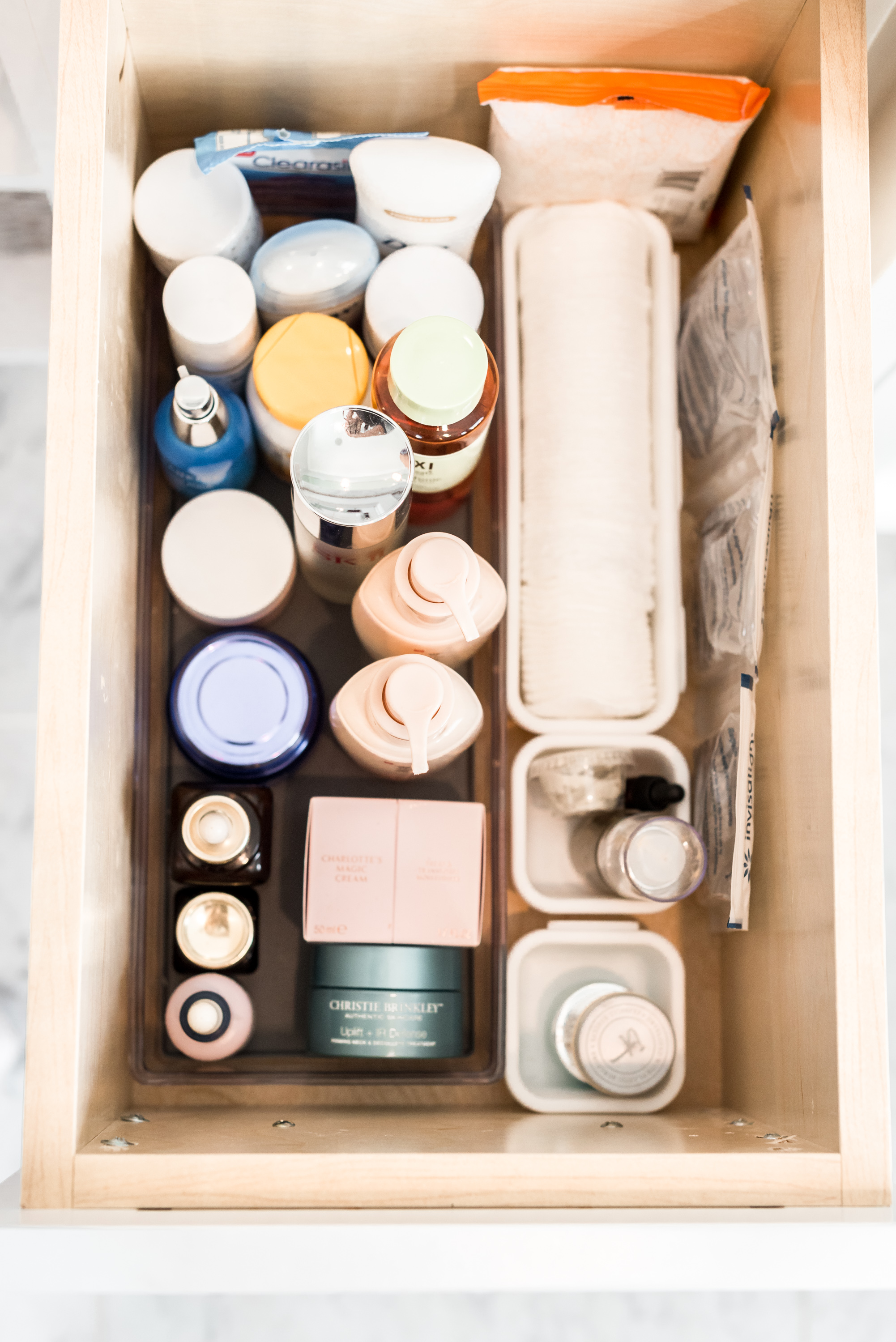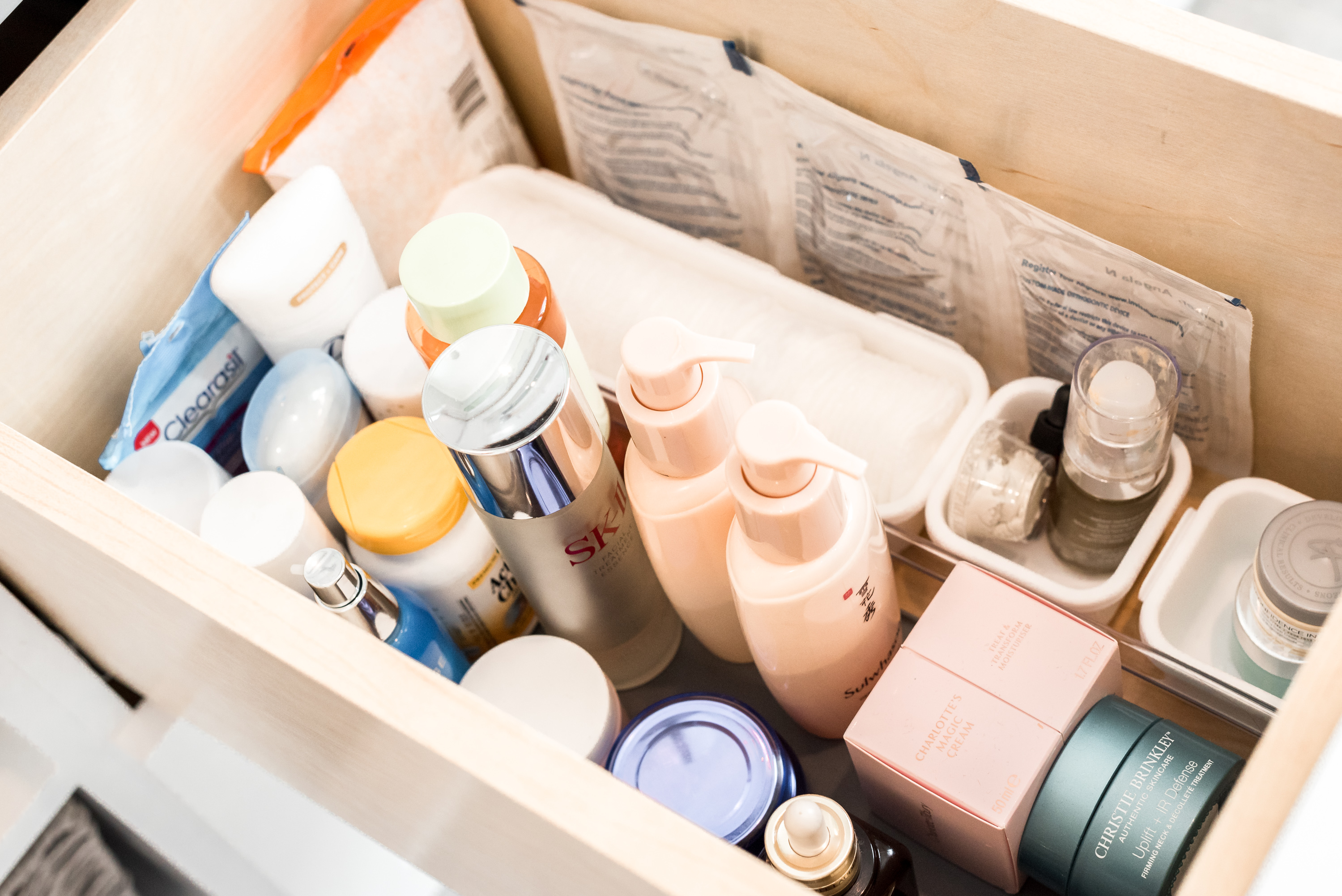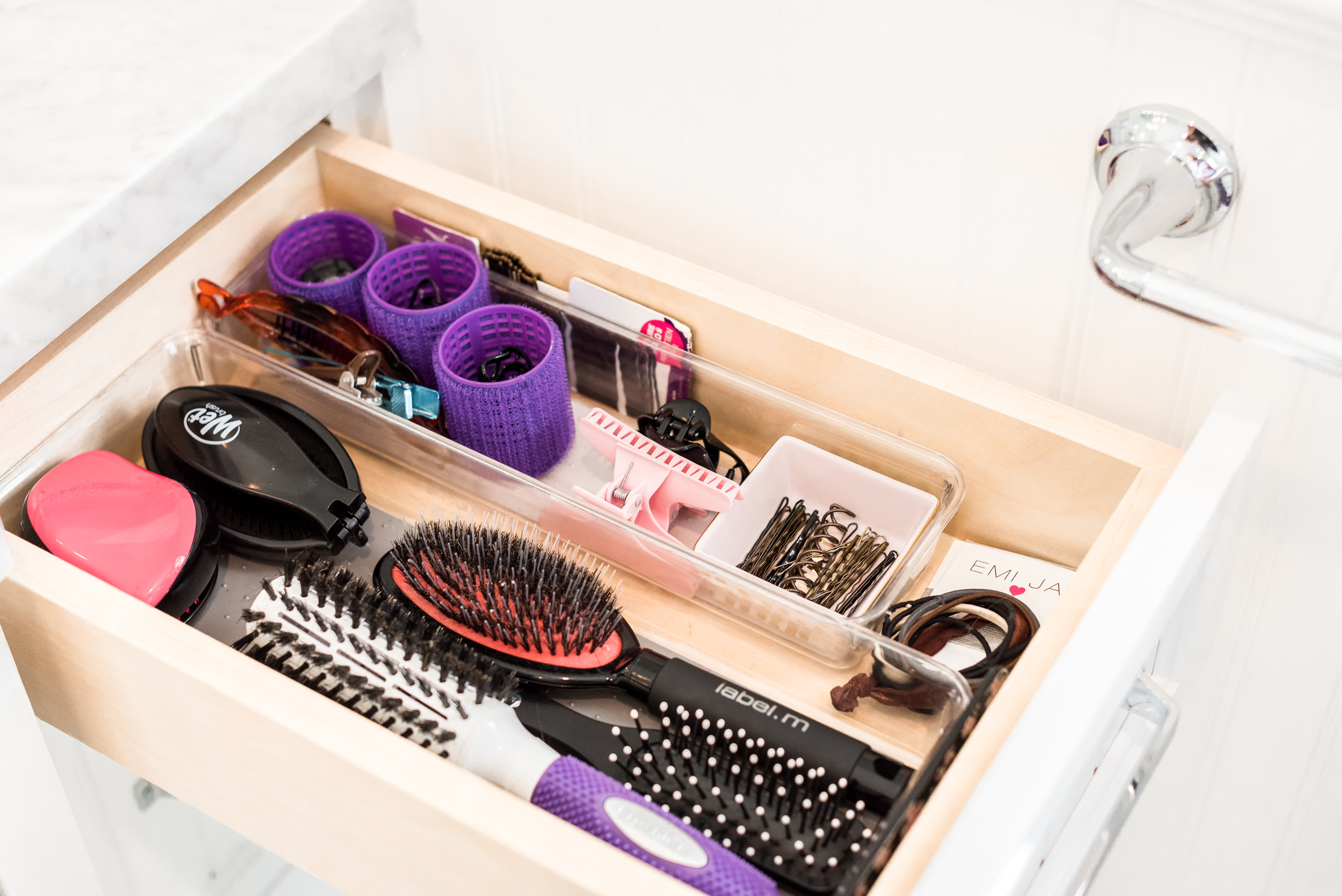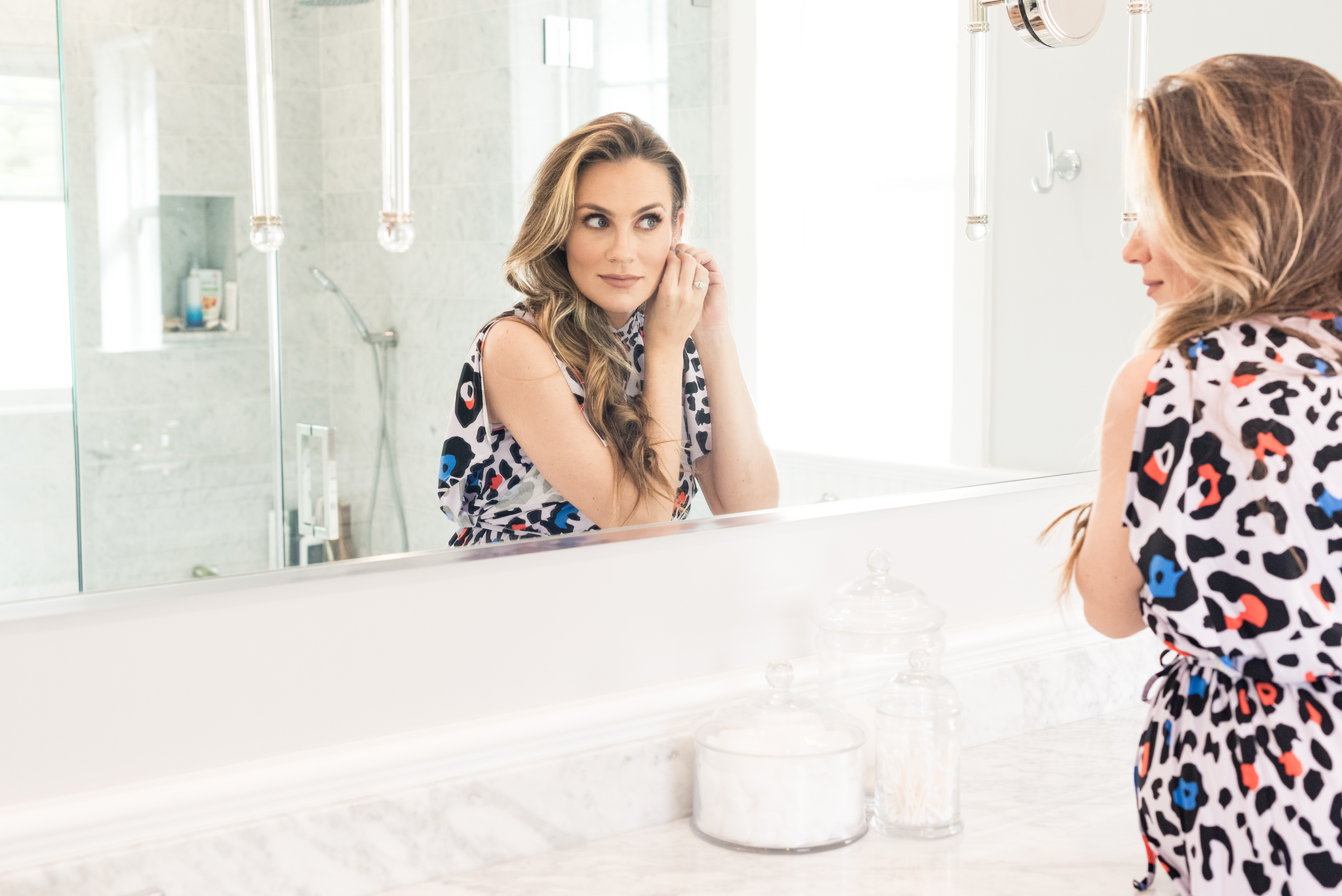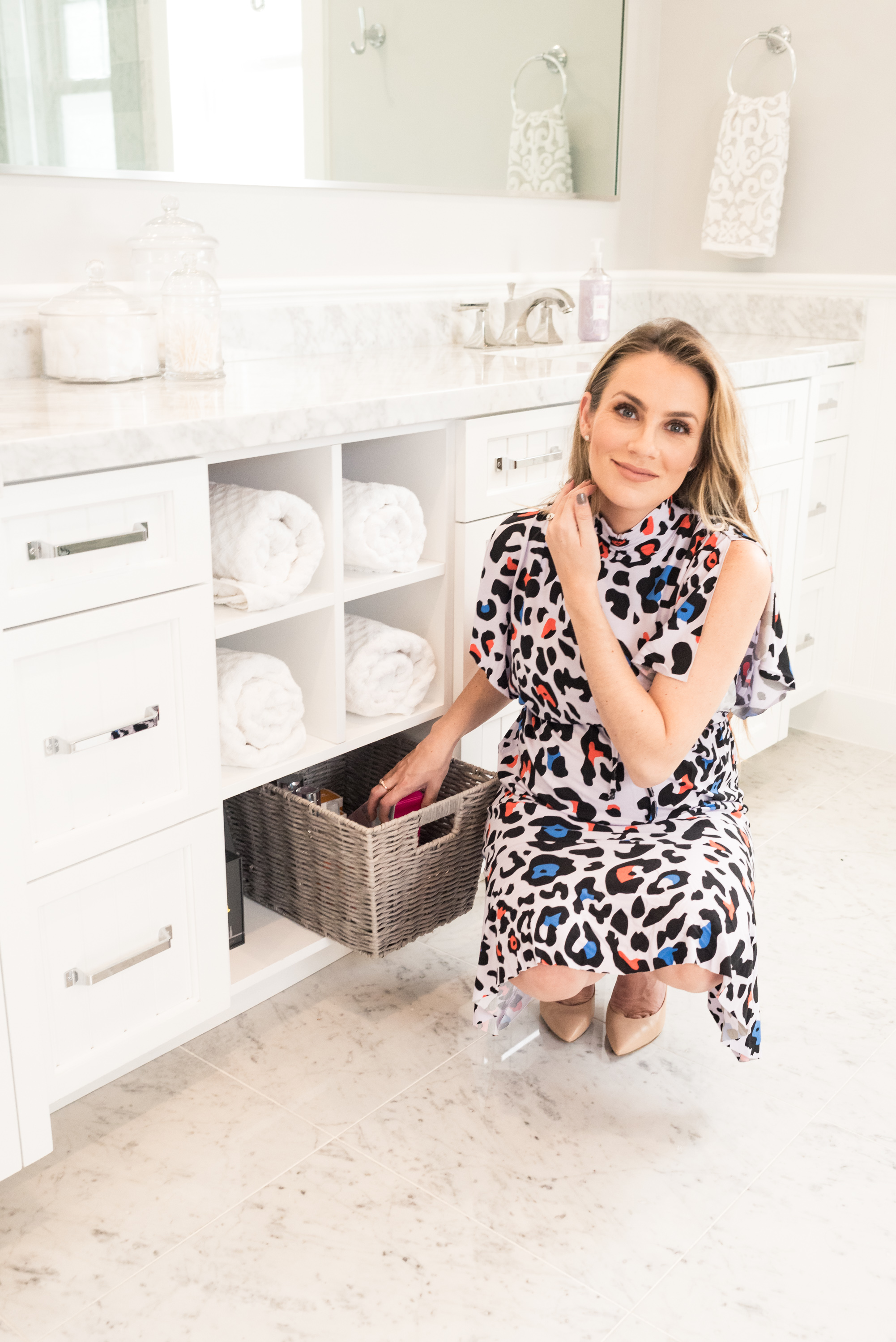 What I'm Wearing:
Dress: ASOS [c/o]  |  Heels: Charles David  |  Lipstick: MAC "Yash" (ON SALE!)
---
When we bought our house, one of my favorite rooms was the white marble bathroom.  I've always dreamed of a bright, white bathroom and I'm so thrilled to have that now.  I knew I needed to make the most of the drawer space I had in the bathroom, while keeping it as functional as possible.  The best way I found to do that is by using drawer organizers.  I chatted about the process originally in this blog post.
Organization can get pricey fast, so here's my routine to keeping the prices down:
First shop at Homegoods and T.J. Maxx for your organization essentials such as acrylic trays, drawers and drawer dividers.
Second, shop online at places such as Amazon, Target and Wayfair for the pieces you weren't able to find in store.
Last resort: The Container Store.  They have everything you need for a perfectly organized space…  But it's the most pricey option.
Under my bathroom sink, I used multiple types and sizes of plastic baskets and acrylic trays to keep the space organized and functional.  Below is my organization process based on product type.
Hair Products:
I grouped together the hair products I don't use on an everyday basis in a bigger basket towards the back left.  The hair products that I reach for daily are grouped together in a basket in the front left for easy access.
For my curling iron, I use the Classica & Lillie Curler Caddie to keep it neat and easy to reach.  I secured it to the inside of my cabinet door but it's made to suction perfectly on your vanity mirror. It suctioned perfectly to my cabinet door, but didn't on my tile. It can also be used to store your straightening iron. Because it's made of silicone, it won't melt and prevents burns to your surfaces.  Save $2 on the pink or blue Curler Caddies with this link, but hurry…  There's only limited quantities available!
As for my hairbrushes and hair clips, I used acrylic trays to keep them separate, but still easily accessible.  I try to clean my hairbrushes out after every use because I can't stand having hair in my drawers… GAG!  I also learned how to wash my hairbrushes to keep them clean and nice longer from Mawmaw.  If you'd like me to do a post about how I clean my hairbrushes, combs or even hair extensions, leave a comment below and let me know.
Skincare:
I divided up my skincare based on usage.  I keep my every day and night products in my drawer that I organize with trays from Homegoods.  I use a silverware organizer to keep my cotton round pads in a neat pile that I can grab easily to apply my toner and the two smaller trays to separate my eye products.
My face masks and speciality skincare products are stored in the trays under the sink and in the grey basket in the open shelves.
Q-tips, soap bars (we use Dove) and cotton balls are all stored in the glass jars on the counter top.  Because they're all white, they make for a pretty display while still being functional.
I'm still on the hunt for the perfect bathroom light fixture for over the bathtub.  Once I put the finishing touches on the bathroom, I'll show the room in it's entirety.
Photography by Kara Coleen.
---
GIVEAWAY:
I'm giving away three Curler Caddies to thee Gorgeous Girls.  All you have to do is sign up for my newsletter (if you're not already signed up, sign up by entering your email address here!) and leave a comment below on this blog post letting me know that you're signed up and which color Curler Caddie you want: Blush Pink or Spa Blue.  Winners will be chosen on Friday, December 8th.