I love my crockpot every day of the year… But there's just something about Fall and Winter that makes slow cooker meals even better. I think it's because most of the recipes I make in my crockpot are hearty and we crave hearty meals on cooler days.
Matt and I lived in New Orleans for six months in 2013 and during that time I fell in love with cajun food. I've always loved Southern cooking because that what I grew up on, but cajun food wasn't something I was really ever introduced to. I grew up visiting my great Uncle Don in the New Orleans area, but I don't specifically remember being introduced to cajun meals.
During our time in Nola, I quickly decided shrimp and grits were one of my favorite meals. When done right, the dish is packed with flavor and leaves you only wanting more. I never even attempted to make this dish at home, I was so intimidated by how flavorful my experiences have been with it. My second trimester craving has been shrimp, so I decided to take a stab at making my own shrimp and grits and man they turned out amazing!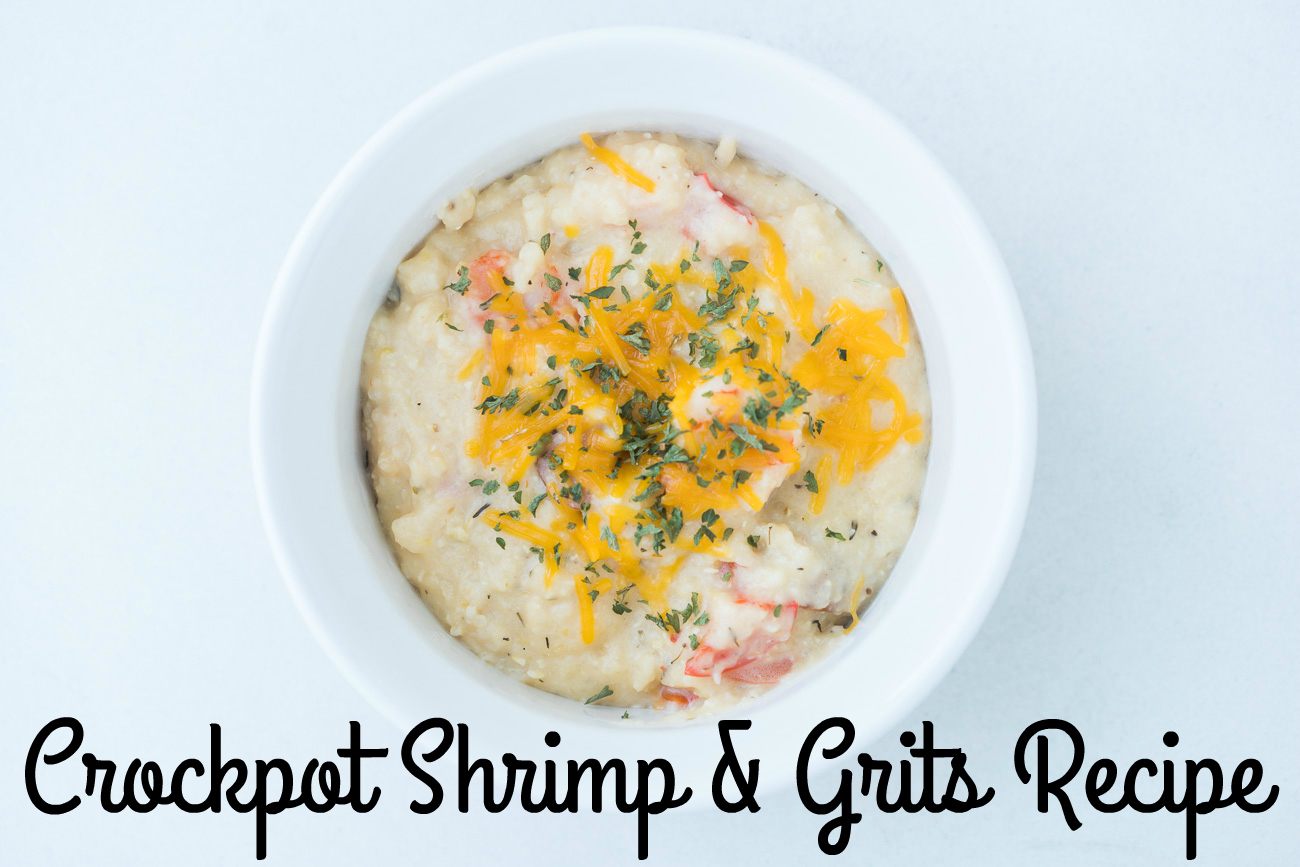 Before you comment about how pregnant women shouldn't eat (cooked) shellfish, it's simply not true. My doctor approved my consumption of fully cooked shrimp and they're packing some iodine which is great for baby's development. 🙂
I originally followed this recipe I found on Pinterest. I knew that mine would need a few extra ingredients and a little heat, so I adapted it to the below recipe. This was so easy to make and the flavor was incredible! Matt said multiple times how delicious it was and it had even more flavor when we warmed up the leftovers the next day. I suggest serving this with some fresh cornbread.
Just a head's up, this makes a lot of food. You could easily feed 6-8 people with this recipe.
What You'll Need:
6 Cups Chicken Broth
1 1/2 Cups Quick Cooking Grits
2 Tablespoons Melted Butter
1 Tablespoon Garlic Powder
1 Tablespoon Onion Powder
1 Teaspoon Dried Thyme
Crushed Red Pepper Flakes (optional; to taste)
Salt and Pepper
1 Cup Shredded Cheddar Cheese
4 Ounces Cream Cheese
1/2 Cup Grated Parmesan
1 lb. Shrimp (I used frozen)
1 lb. Andouille Sausage
1 Bell Pepper; chopped
½ cup Half and Half
½ cup Milk
Instructions:
Add melted butter to crockpot set to low heat. Combine broth, grits, seasonings, cheddar, parmesan and cream cheeses, sausage and bell pepper.
Cook on low in slow cooker for 3 hours. Stir and scrape sides approx. halfway through cook time to prevent grits from scorching.
After 3 hours, add in shrimp, ½ cup half and half and ½ cup of milk.
Cook for an additional hour on low. Again, stir halfway through to prevent scorching.
Garnish with parsley, additional shredded cheese and/or parmesan cheese.
---
Leave a comment below and let me know what your favorite Fall crockpot meal is. Be sure to follow me on Pinterest for more inspiration- I'm pinning there daily!
PS- In case you were wondering, this is the model of Crockpot I use most often. I have three different slow cookers, but this one is my favorite. Also, this is my Instant Pot, which I talk about often on Insta-Stories. It has a slow cooker function, but I haven't tried it yet. We love using our Instant Pot too, so check them out if you don't already have one.