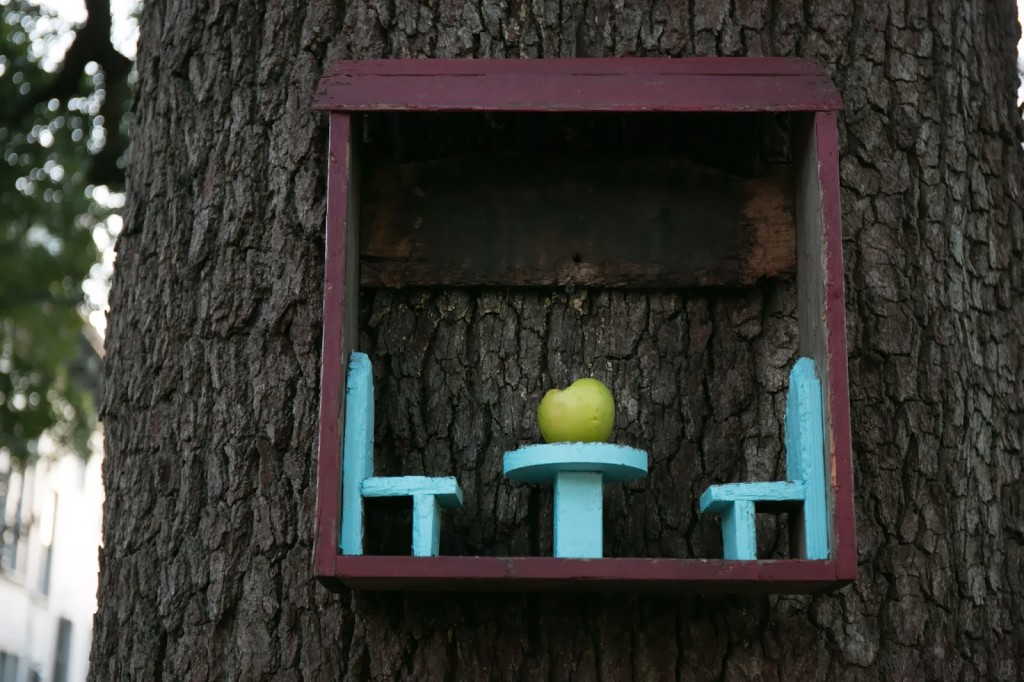 This past Sunday, my hubster & I went out for a little walk in the neighborhood.. So I had him take a few pics of some of the beautiful little things that caught my eye to share with my gorgeous readers. I want y'all to get a good feel for the city I'm living in!
How cool is this squirrel home that someone built and put on a tree in our little neighborhood park area? And it looks like it's being used! The apple was eaten up on one side 🙂
Here in Uptown, our street names are cemented into the sidewalks on street corners! How cool are these street signs? Love all the character New Orleans has to offer!
The front gates to most homes in this area are so intricate. There doesn't seem to be any two of the same gate designs (although I'm sure there are!) The gates are so detailed and are fun to look at as you stroll the neighborhood.
Well hello there little Tiffany Blue door.. Can I take you home with me and call you my own? Please??
It was pretty chilly, so I had on a few layers that day.. I shed my coat so I could share what outfit I was wearing for our lazy Sunday afternoon.