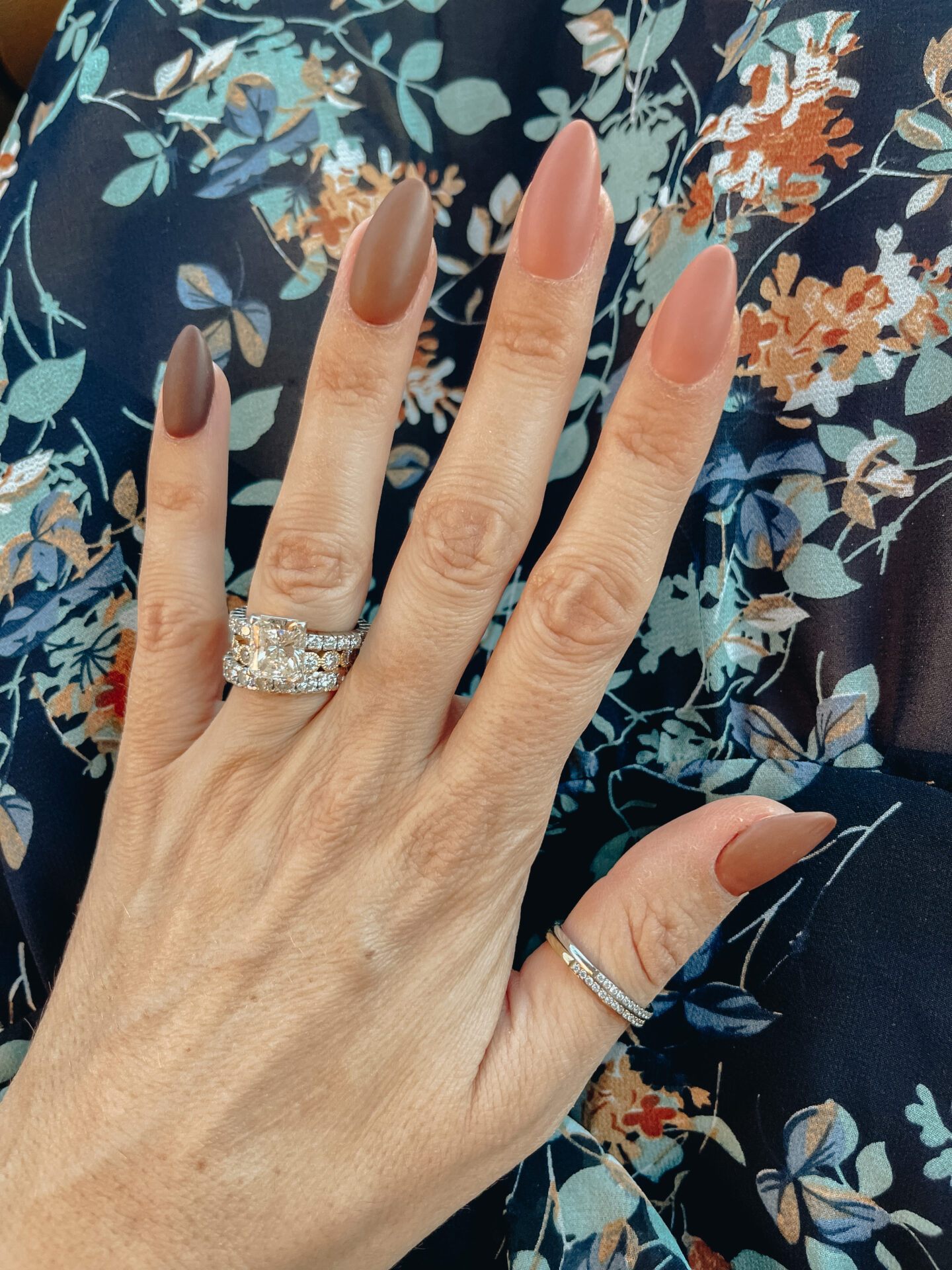 October is already upon us. So, let's take a look at the best nails for Fall.
Before I head to the nail salon for my manicure or pedicure appointment, I try to have at least one photo saved to my iPhone of the inspiration for what nail design or color I would like to use for my Autumn fingernails.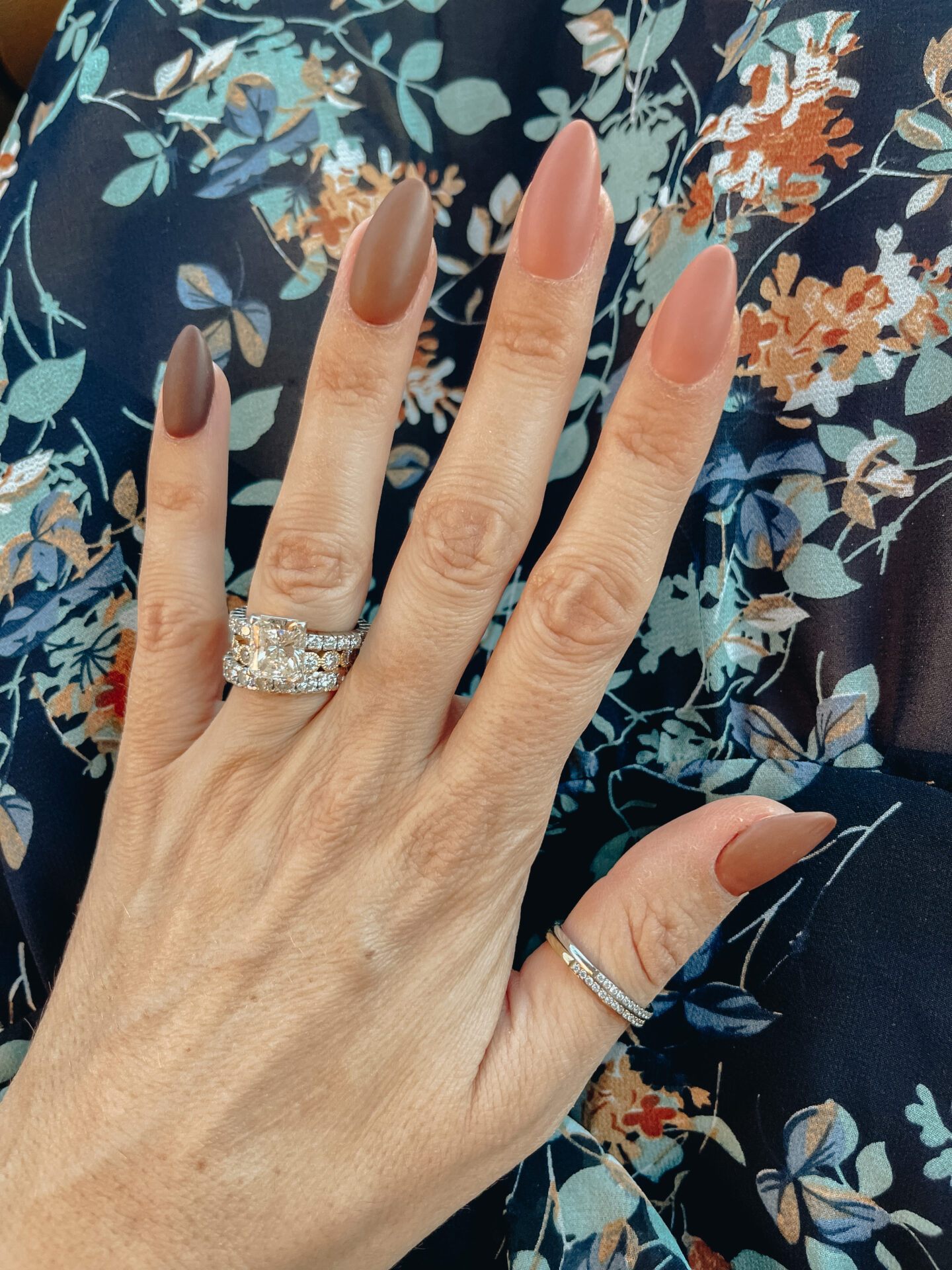 Currently, I have dip on my nails, which you can see in the photo above. I've tried every kind of nail and nail polish available, which you'll see in this post about best nails for Fall!
First, here are some photos from past nails I've had for Fall, Halloween and even Thanksgiving seasons.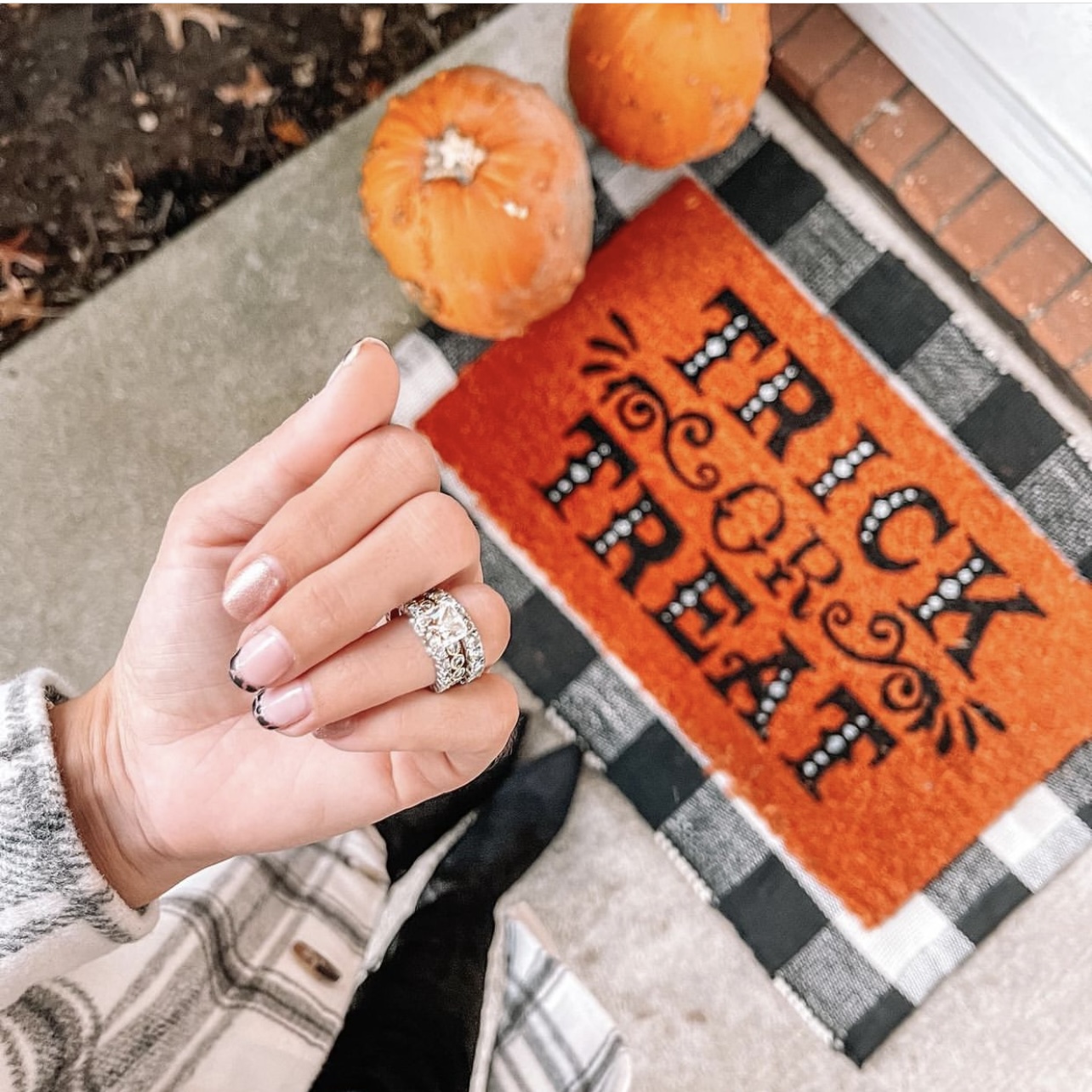 I've always been a French manicure girl. I love finding ways to take a fun new twist on the classic French mani to update it for the current trends.
This tortoise print gel French manicure is a great option for Autumn by adding darker neutral colors.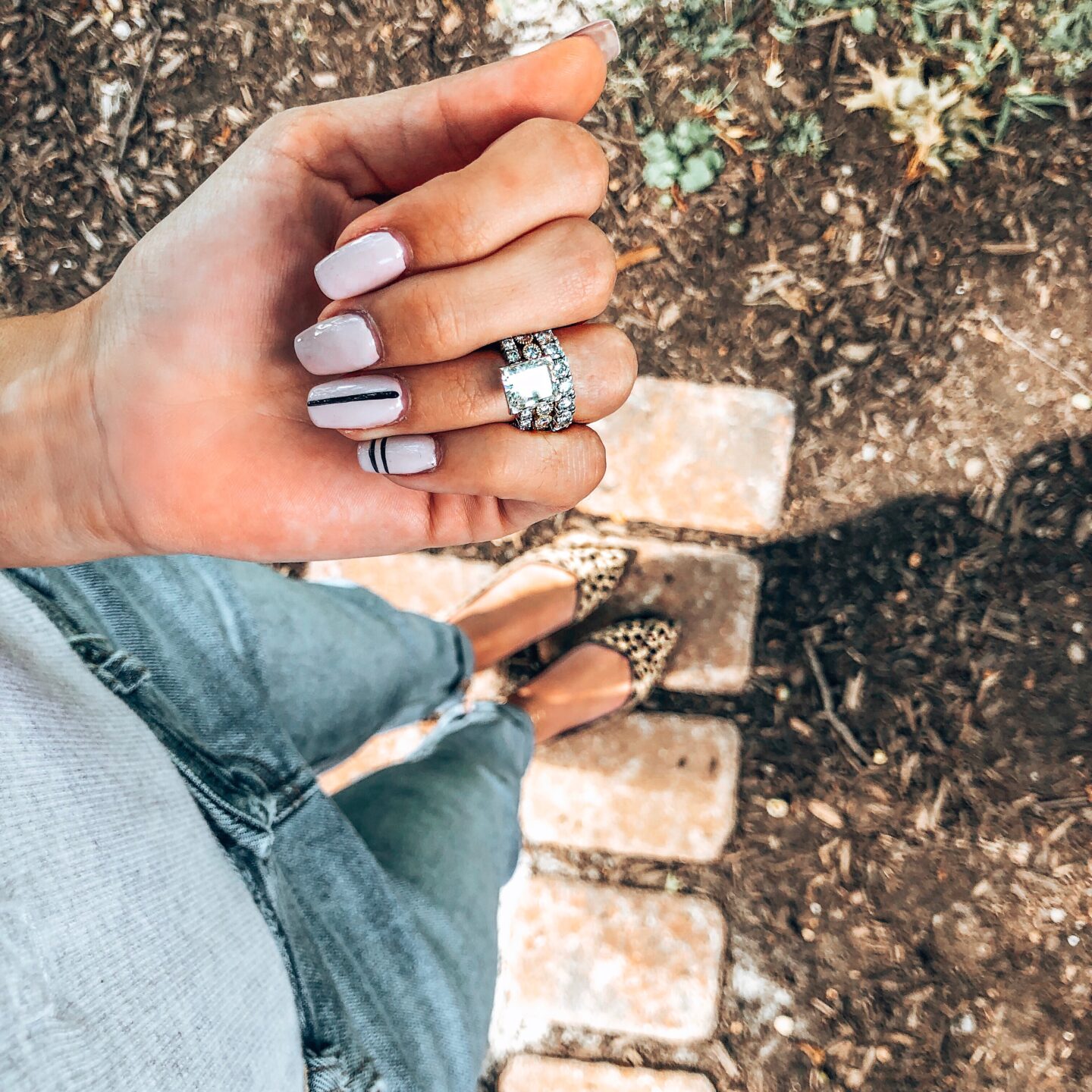 You'll quickly notice that I primarily opt for a neutral base. Nude nails are in my blood. Growing up, I can remember my mom, Aunt Gina, Aunt Mary Jane, and my Mawmaw always wearing neutral nail polish shades.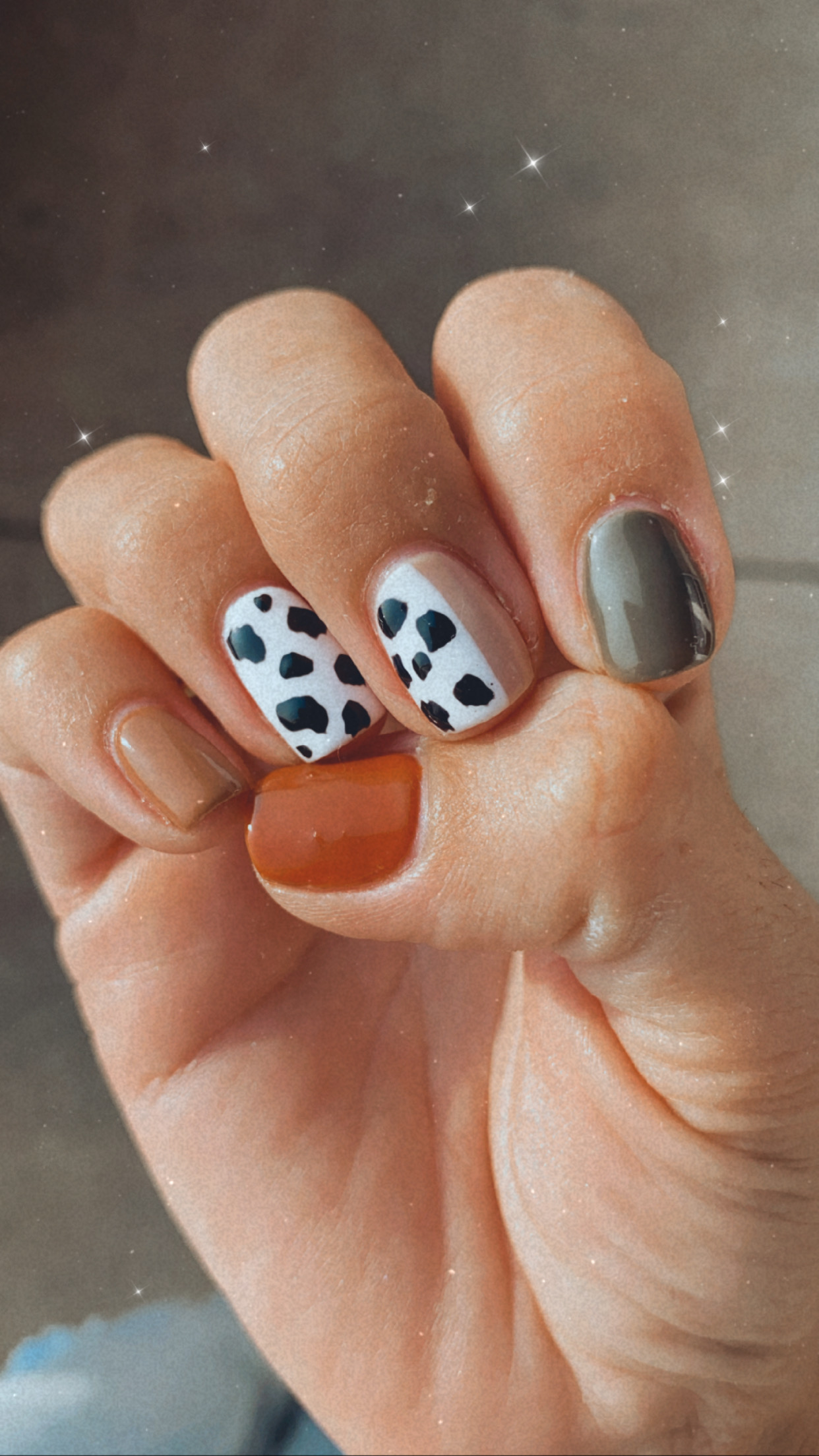 I clearly love my animal prints. This manicure is from a year or two ago and I love the mix of cow print, olive green, and orange.
Throwing in an accent nail with neutral animal prints is always a fun way to add some sass to a boring mani.

Y'all know how much I love my Louis Vuitton.
I love the fun LV accent nail I had for this manicure. This mani is the definition of best nails for Fall if you ask me.😍
In the above photo, I'm wearing one of my favorite bracelet brands, Victoria Emerson. Here are some of my current favorite bracelets currently available.
Victoria Emerson Bracelets

Victoria Emerson just so happens to be currently having an amazing sale, so I'm stocking up on bracelets for Christmas today.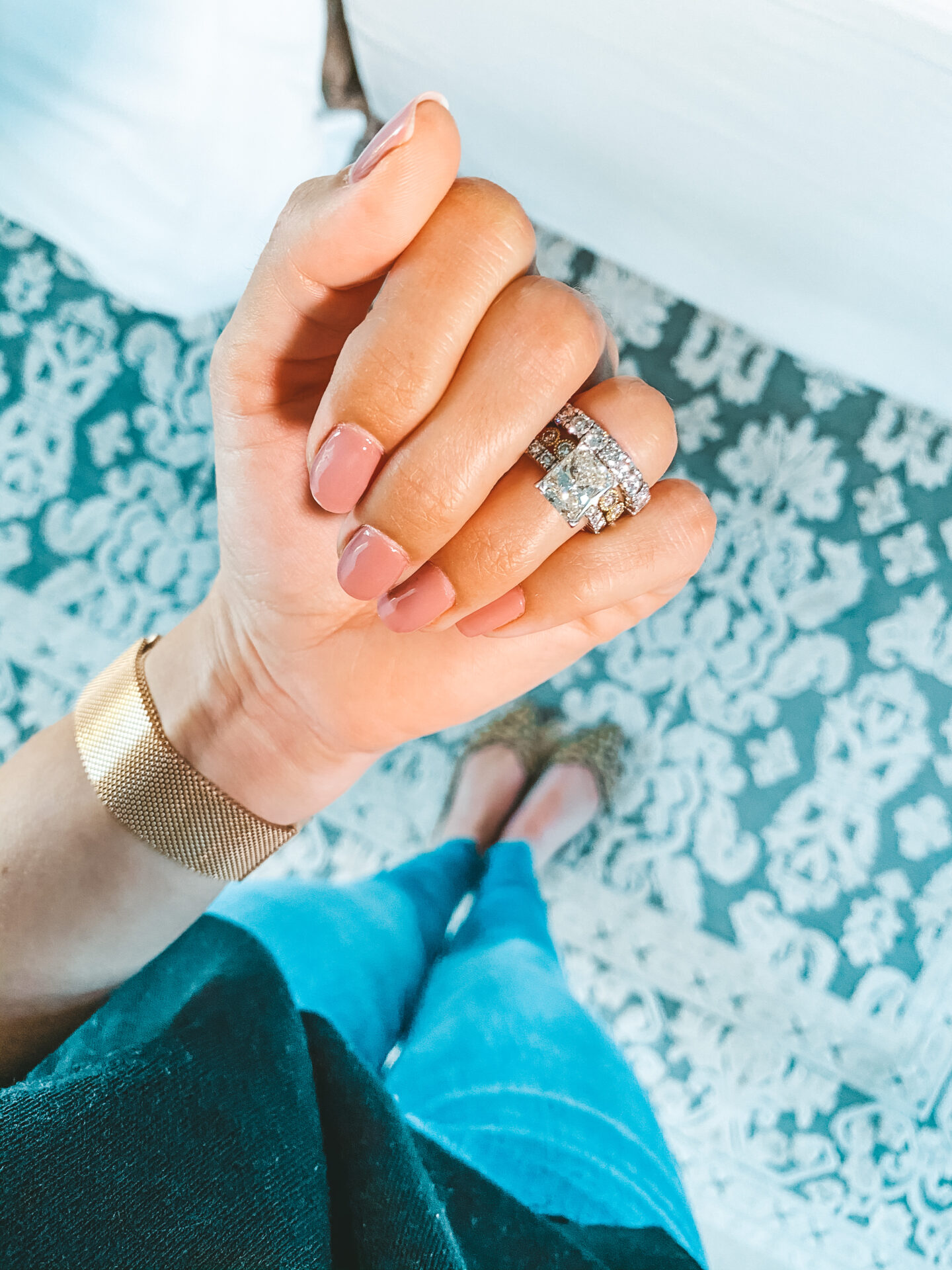 See? I love my nude nails, lol! Some of my favorite neutral shades are: "Don't Bossa Nova Me Around", "Let's Be Friends" (which is a white but I had to throw it in there!), "Bubble Bath", and "Put It In Neutral".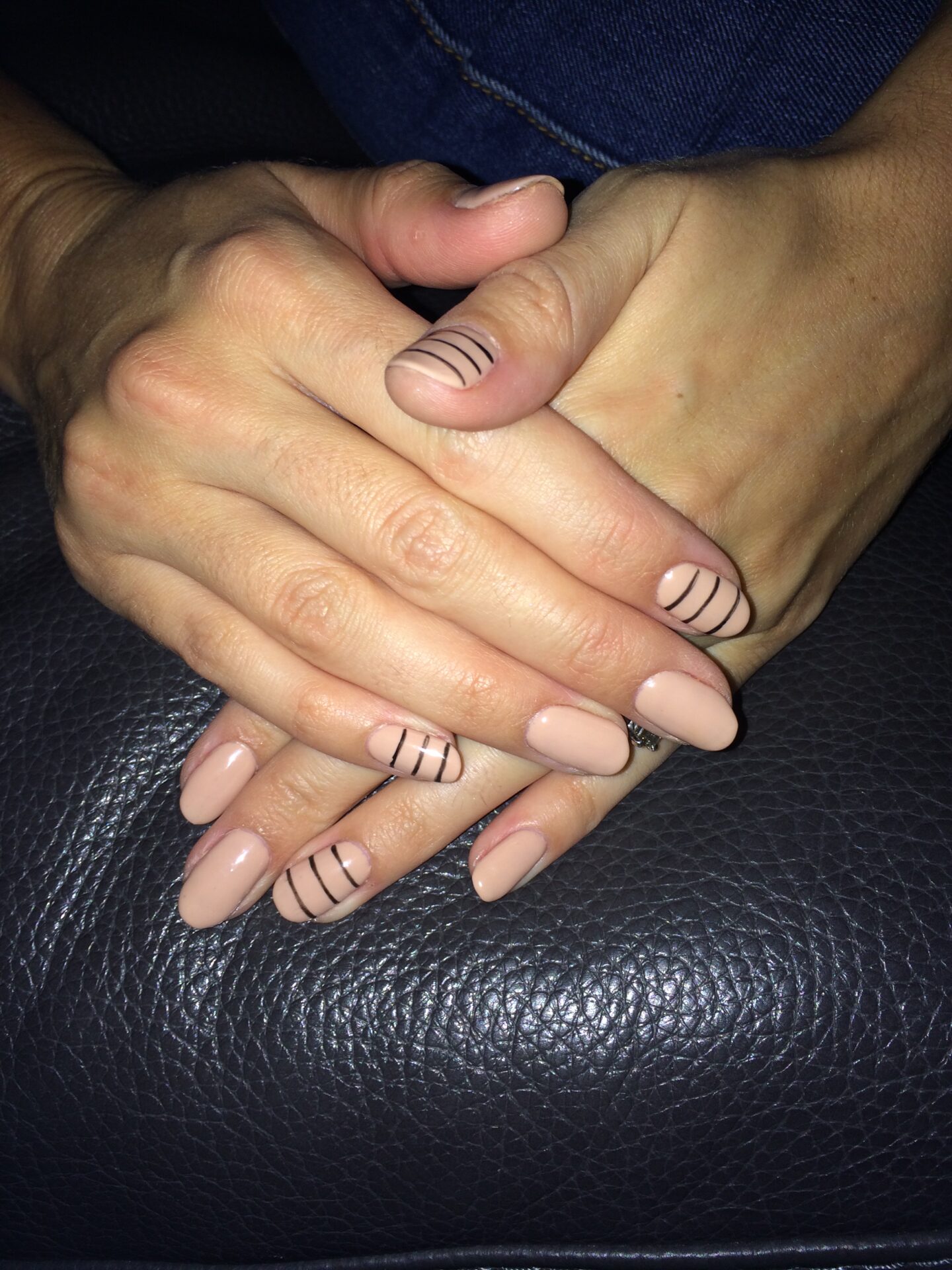 Love nude nails but need a little spice? Add a few stripes and you get a totally different look.
I love switching up accent nails from hand to hand, meaning I have different nails accented on both hands. This mani was regular nail polish over acrylic nails.
Which manicure above do you think are the best nails for Fall? Comment and let me know!