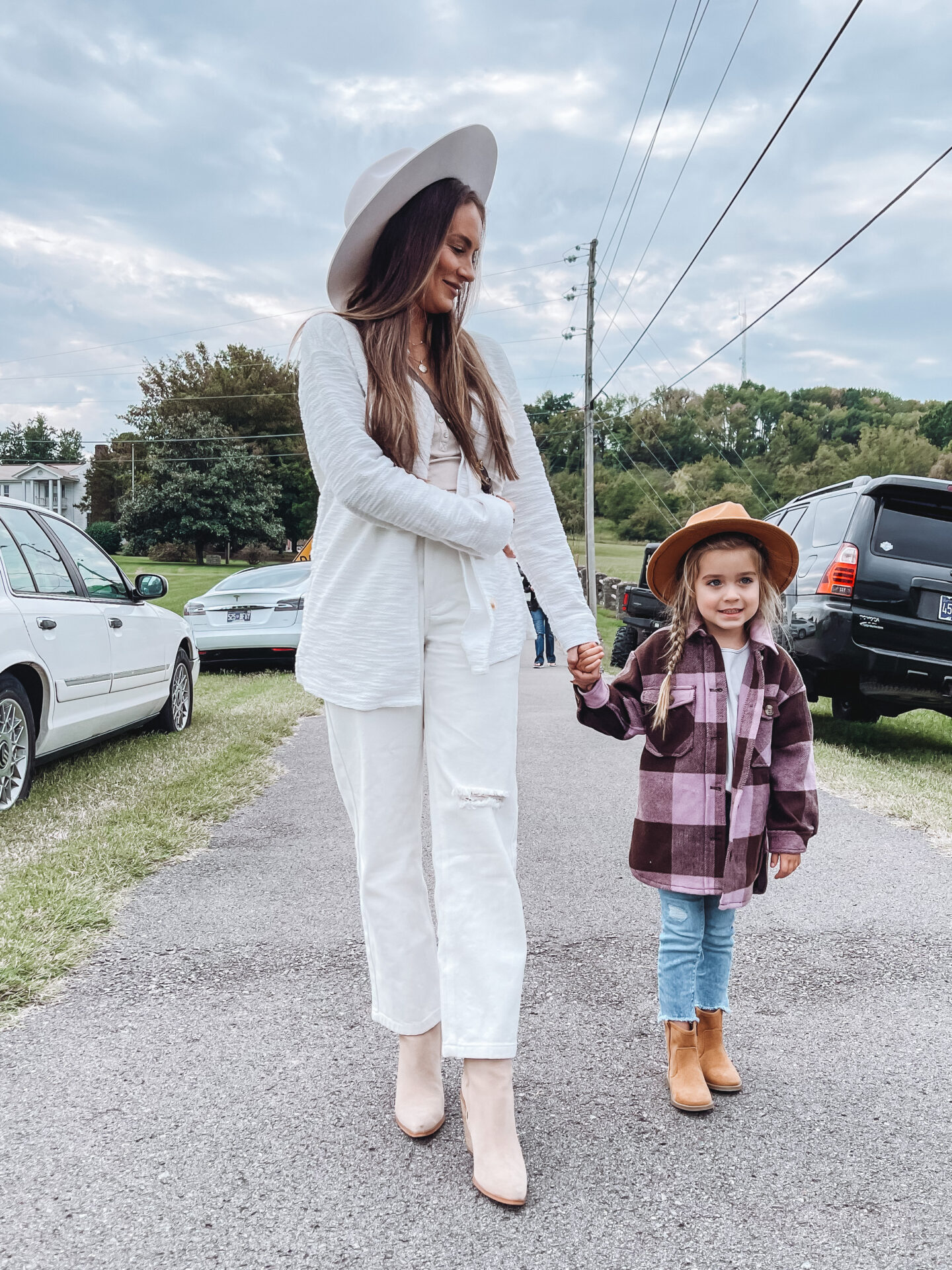 With cooler temps here, it's time to start dressing warmer. I love Autumn outfits, but now that I'm a mom, I especially love fall fashion for kids.
We have already taken several trips to the pumpkin patch this season and I've had so much fun shopping and putting together cute little looks for our Kenny girl for the season of pumpkin spice everything.
As far as fashion trends go, things tend to stay pretty steady when it comes to kids fashion. A cute outfit that incorporates some plaid, layers, and boots go a long way.
Here are some super cute kids clothing ideas based off of the clothes I've bought lately for our toddler girl. These outfits are great for family photos, everyday wear, Thanksgiving, and more.
The best part is the price point. I shop primarily at places like Target, Old Navy, and such which keeps her outfits very affordable, especially when you find a staple piece on sale. In which case, I buy a second one in a size up for next year.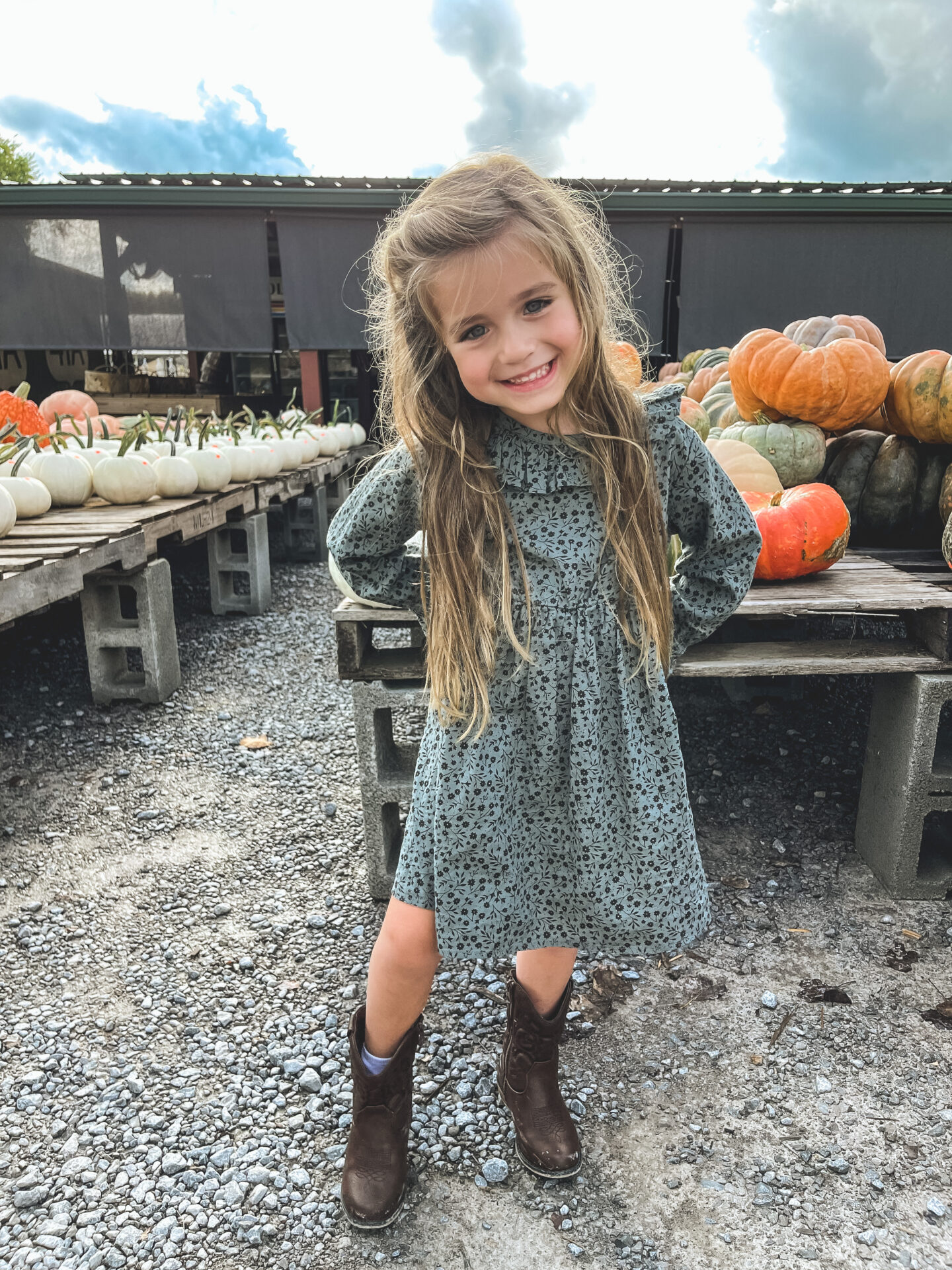 How cute is Kenny's little Rylee & Cru dress above? This is the outfit she wore on our first trip to the pumpkin patch in Nashville this season.
Sadly, her dress is from last year, but I linked a similar dress above along with her favorite cowboy boots from Target.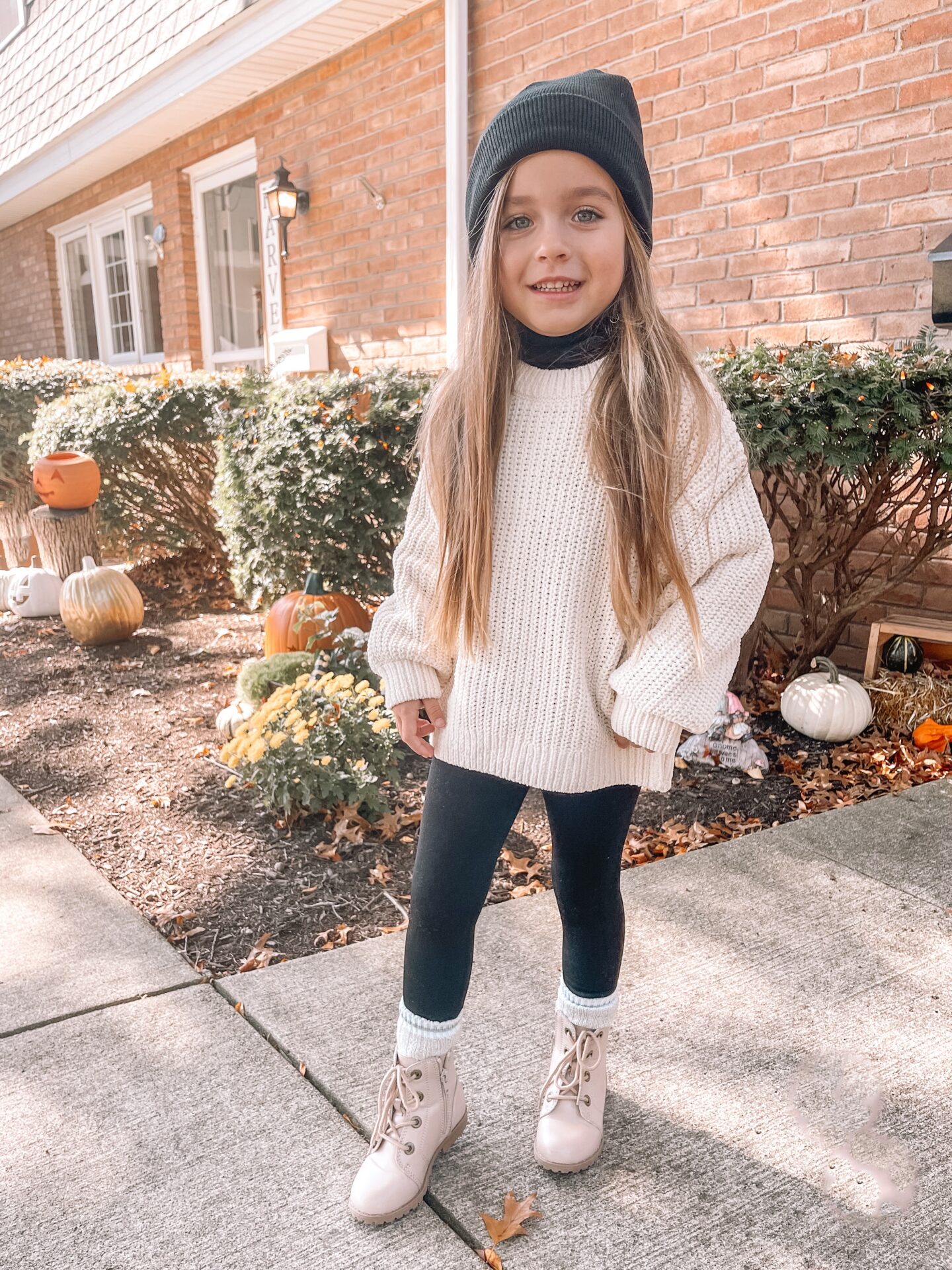 Show me a cuter kids outfit than this. I'll wait… 😂
I love when she wears outfits that look like mini versions of me and that's exactly what this looks like. When she was a baby girl, I did the same thing and it just made my heart happy.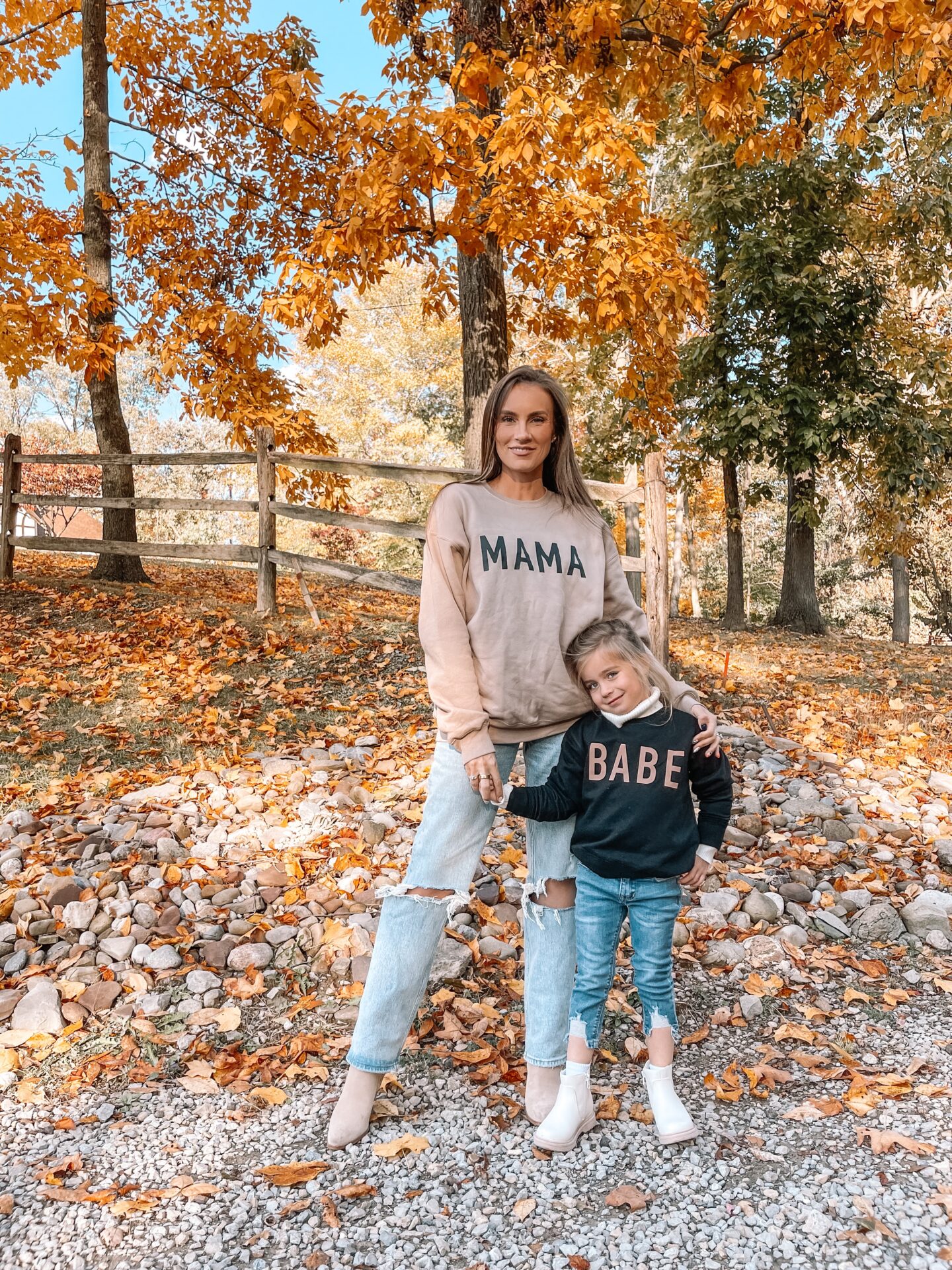 There's not much better than a mama and me outfit.
I found these matching sweatshirts for Kenny and I at the sweetest boutique in our hometown in Ohio. Check out Blush Shop Love here.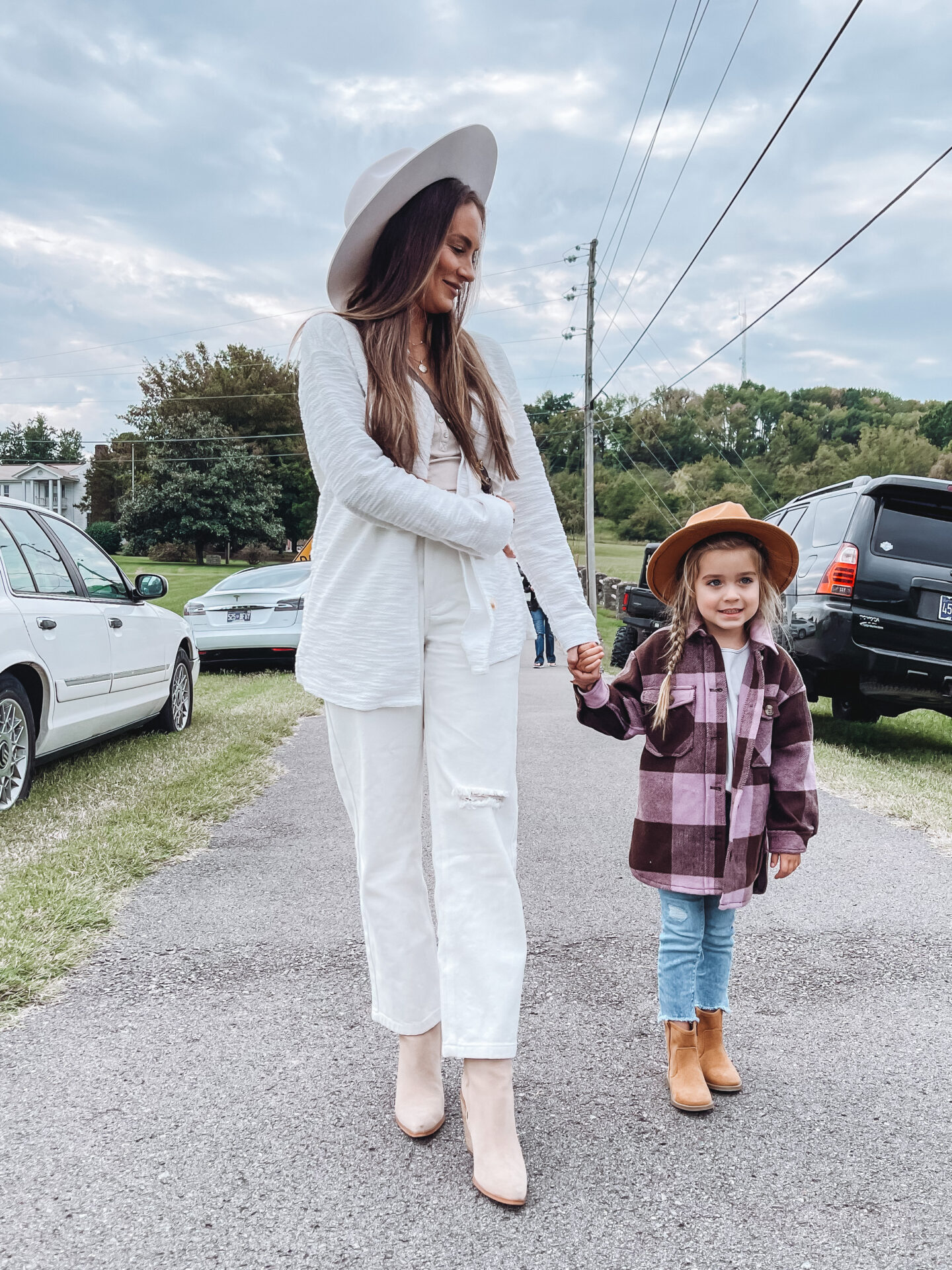 Miniature shackets (shirt jackets) are everything for boys or girls.
The plaid overcoat trend has been going strong now for a couple of seasons and it feels like it just may be here to stay.
A great plaid is always adorable on a baby boy, but I really love dressing Kenny in select pieces and balancing them with more feminine items for a super cute look.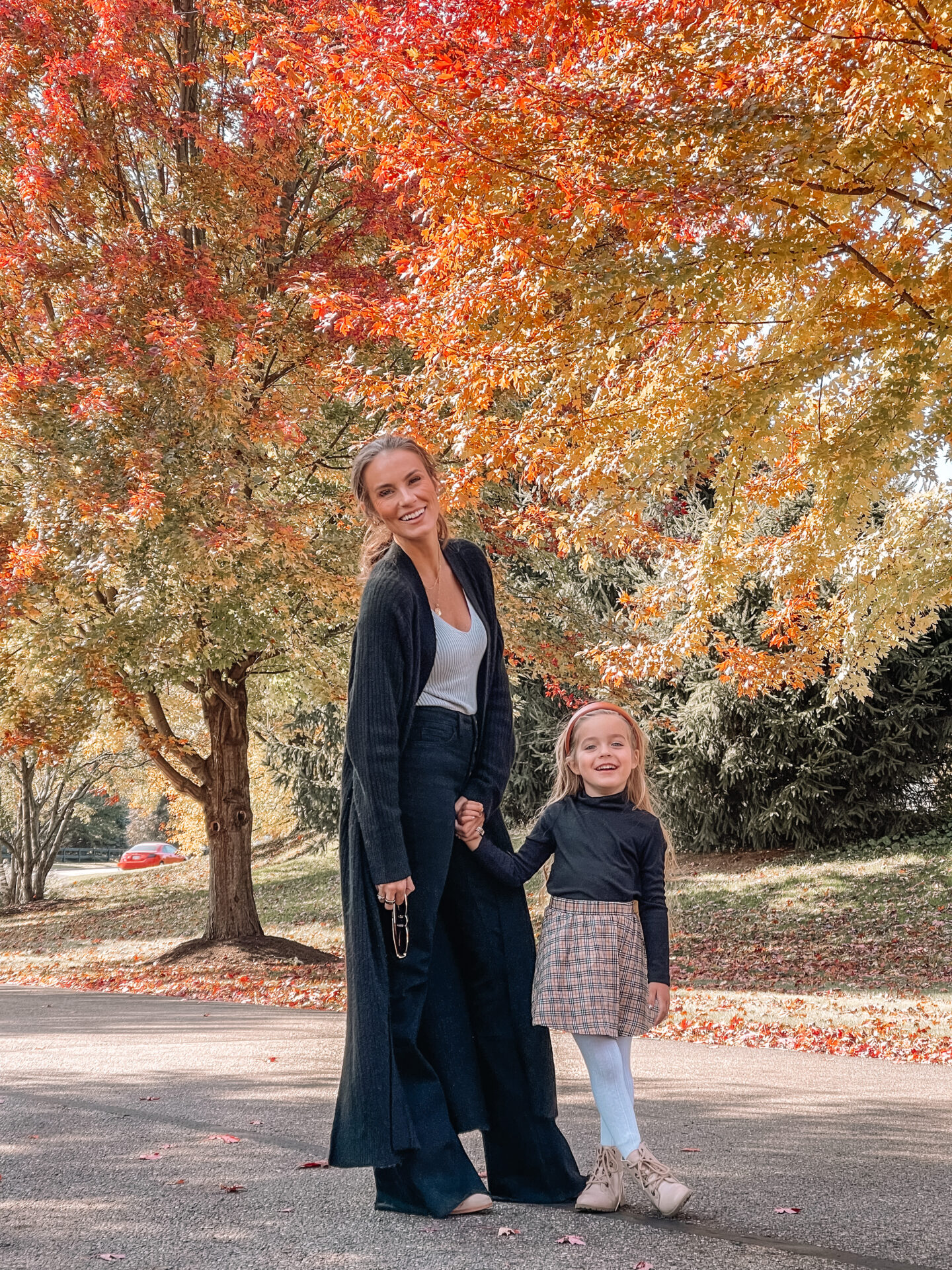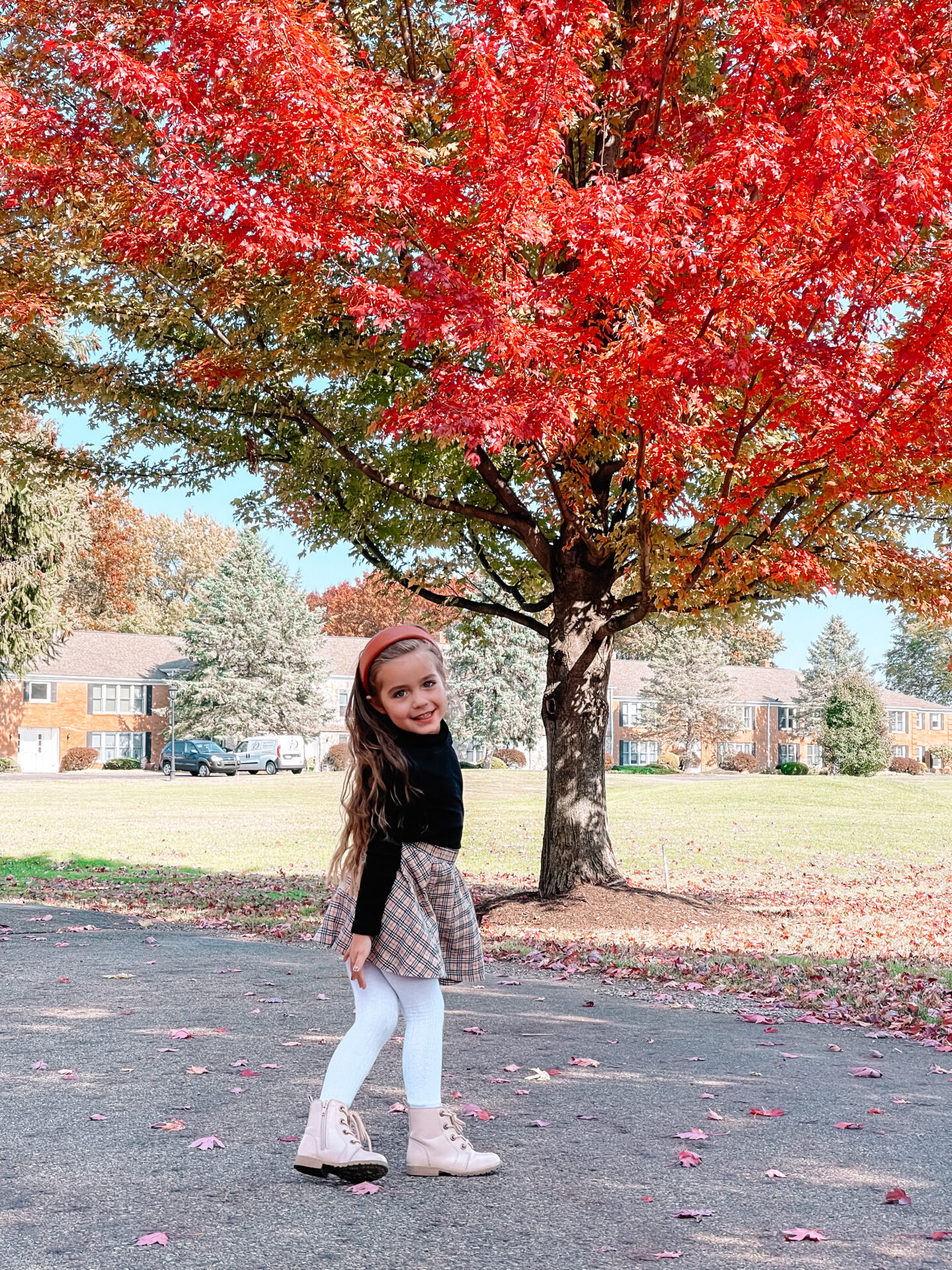 A little designer inspiration never hurt anyone, right?
How cute is my girl in her church outfit from this past Sunday? I love this teeny tiny Burberry inspired skirt paired with a black turtleneck top and tights. This little outfit just screams Fall to me.🍁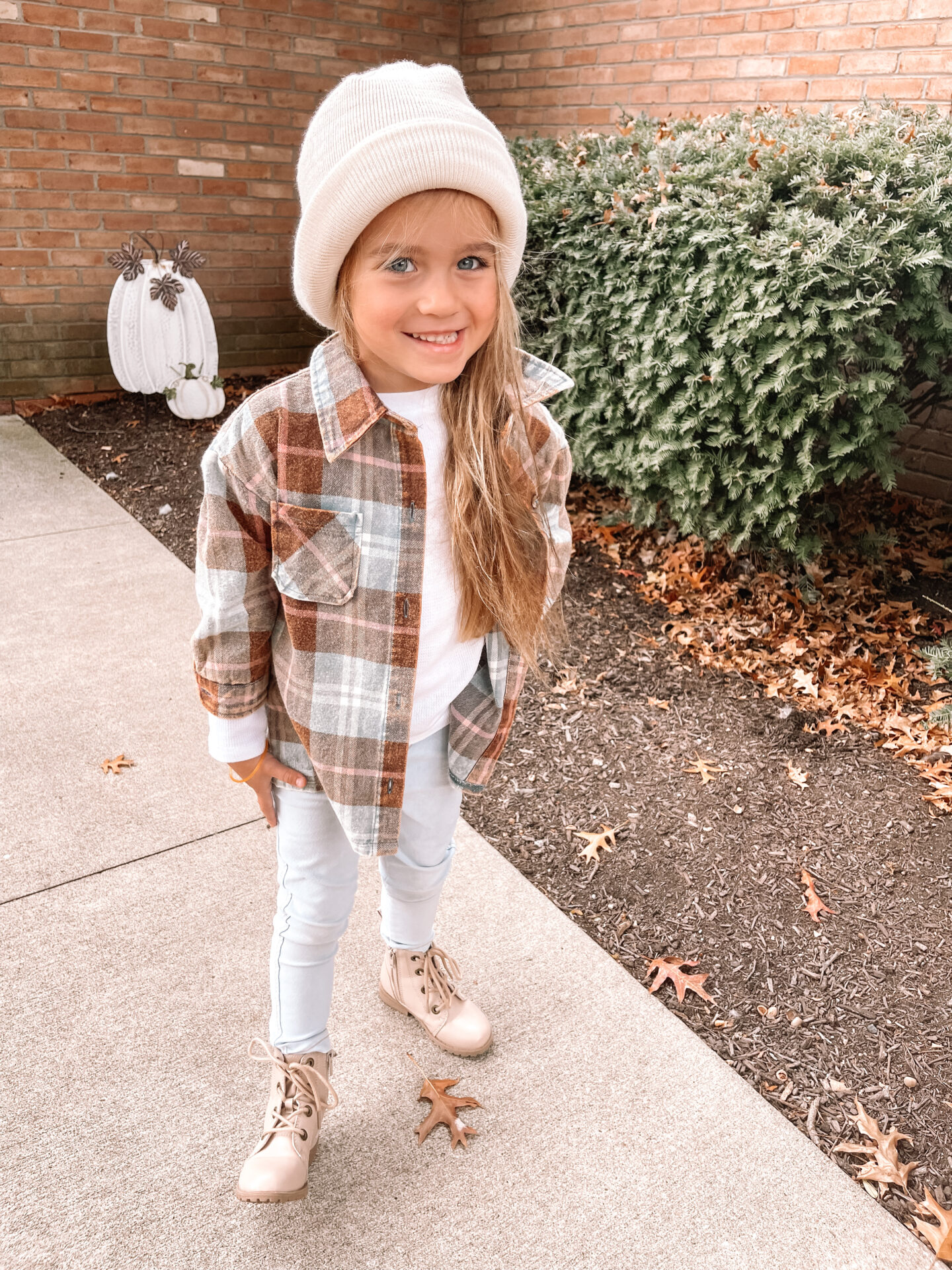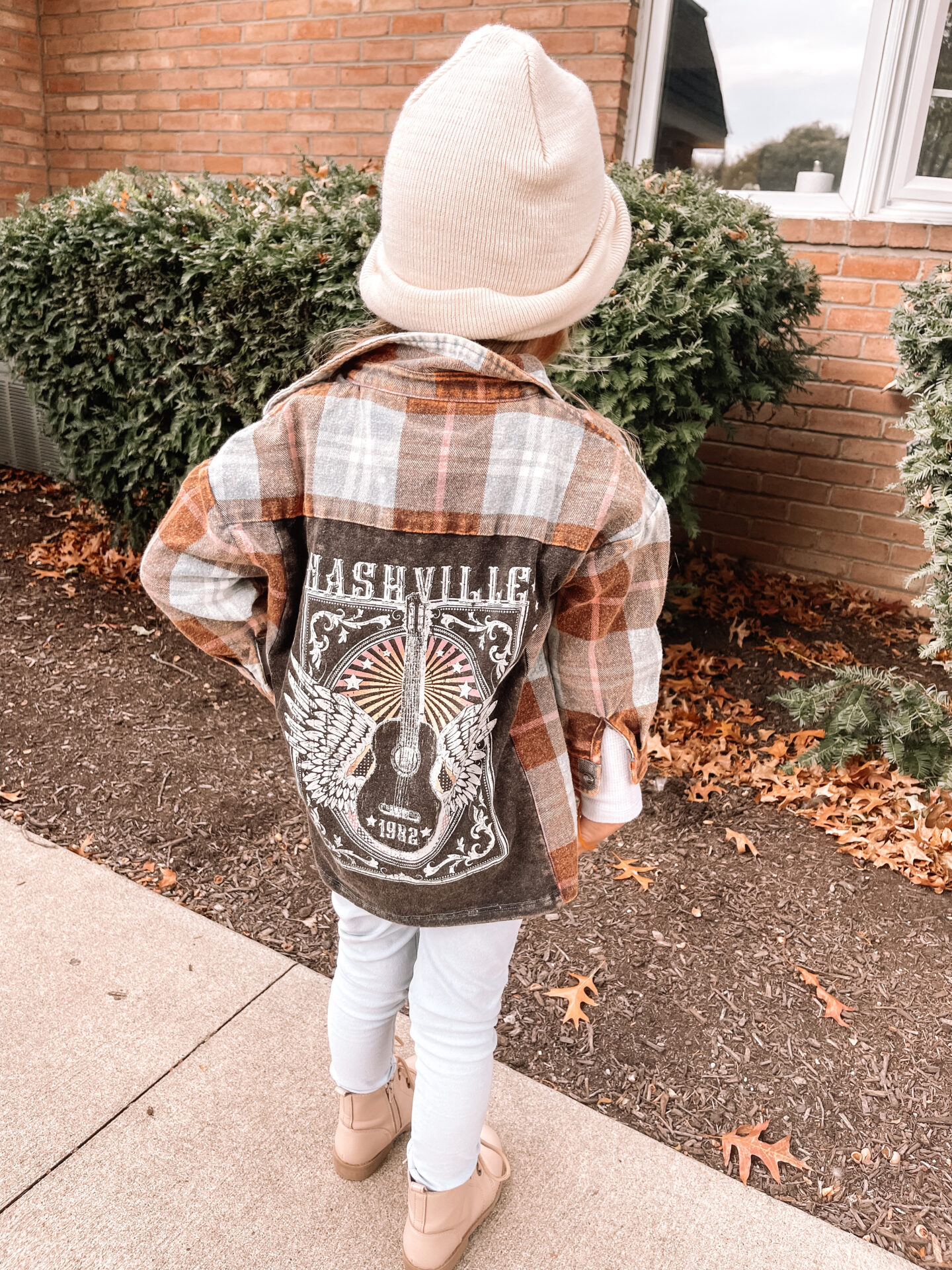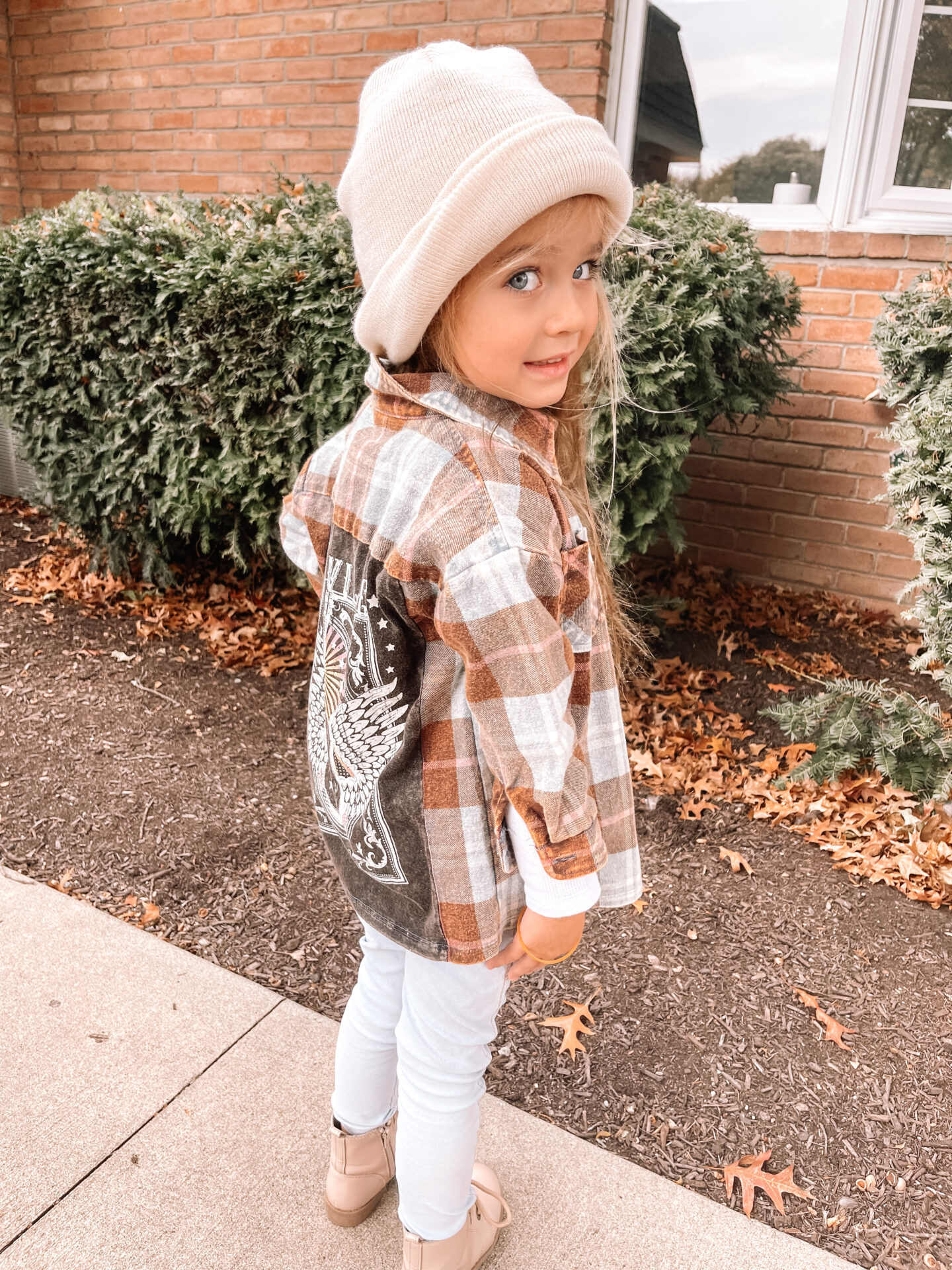 When I saw this little Nashvile button-up shirt, I had to have it.
Her beanie is so oversized because it's actually her daddy's hat, lol. But I love the fit of it on her, it looks so sloppy that it's actually quite cute.
My top stores for Fall fashion for kids are:
Target
Old Navy
Zara
H&M
Janie & Jack