I've been in love with Stoney Clover Lane ever since I first laid eyes on their cutesy pieces. But their price tag, not so much. So when I found some Stoney Clover dupes on Amazon, I felt like I just absolutely had to share the love.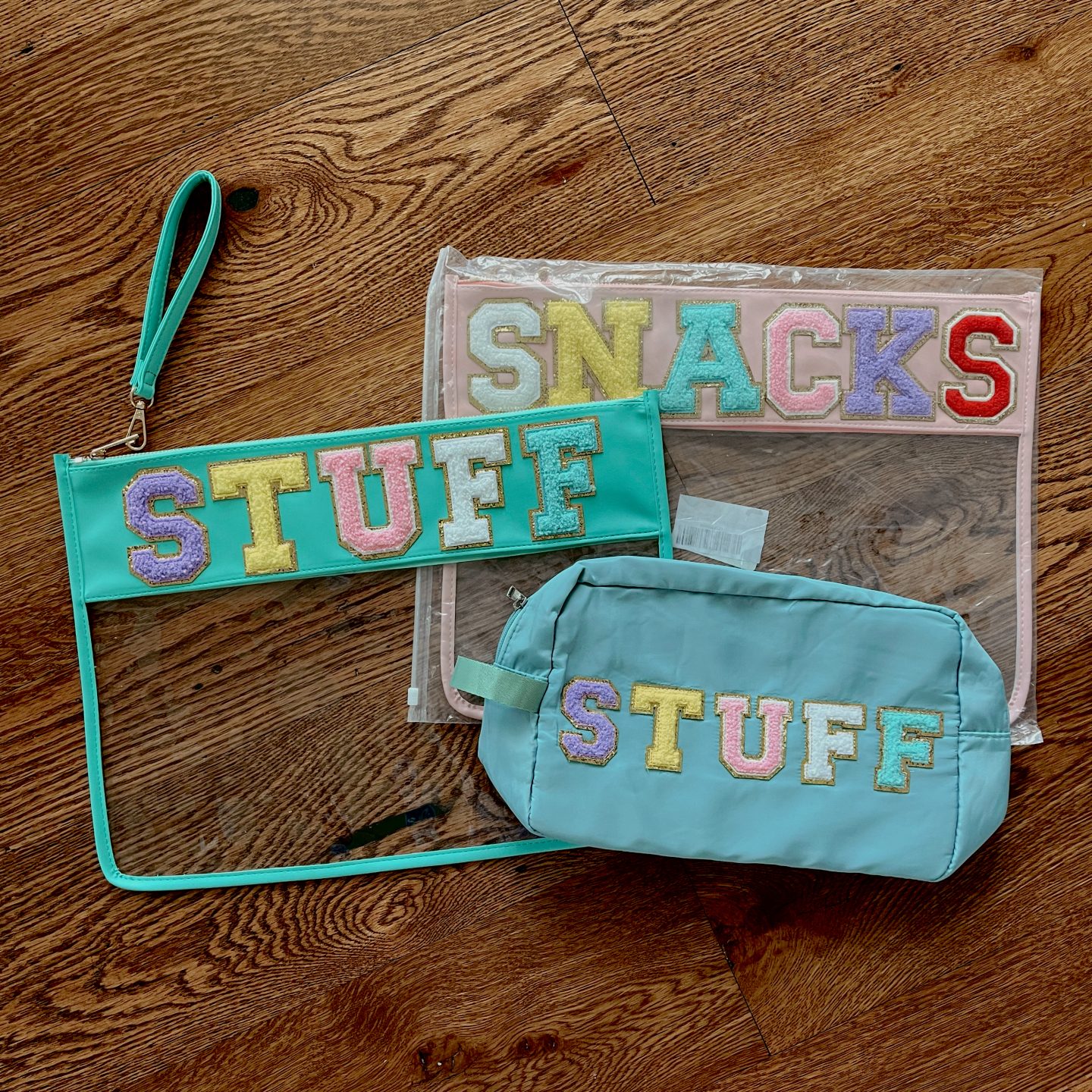 The photo above is my personal collection of SCL dupes I've snagged from Amazon. I've already shared all three of these in my Amazon Livestreams. 😍
If you have never heard of Stoney Clover Lane, they make the most darling items with patch letters to personalize each piece. The patches range from Disney characters to varsity letter patches. There's endless opportunities to make custom pouches, bags, fanny packs, backpacks, travel accessories, luggage tags, hair accessories and so much more.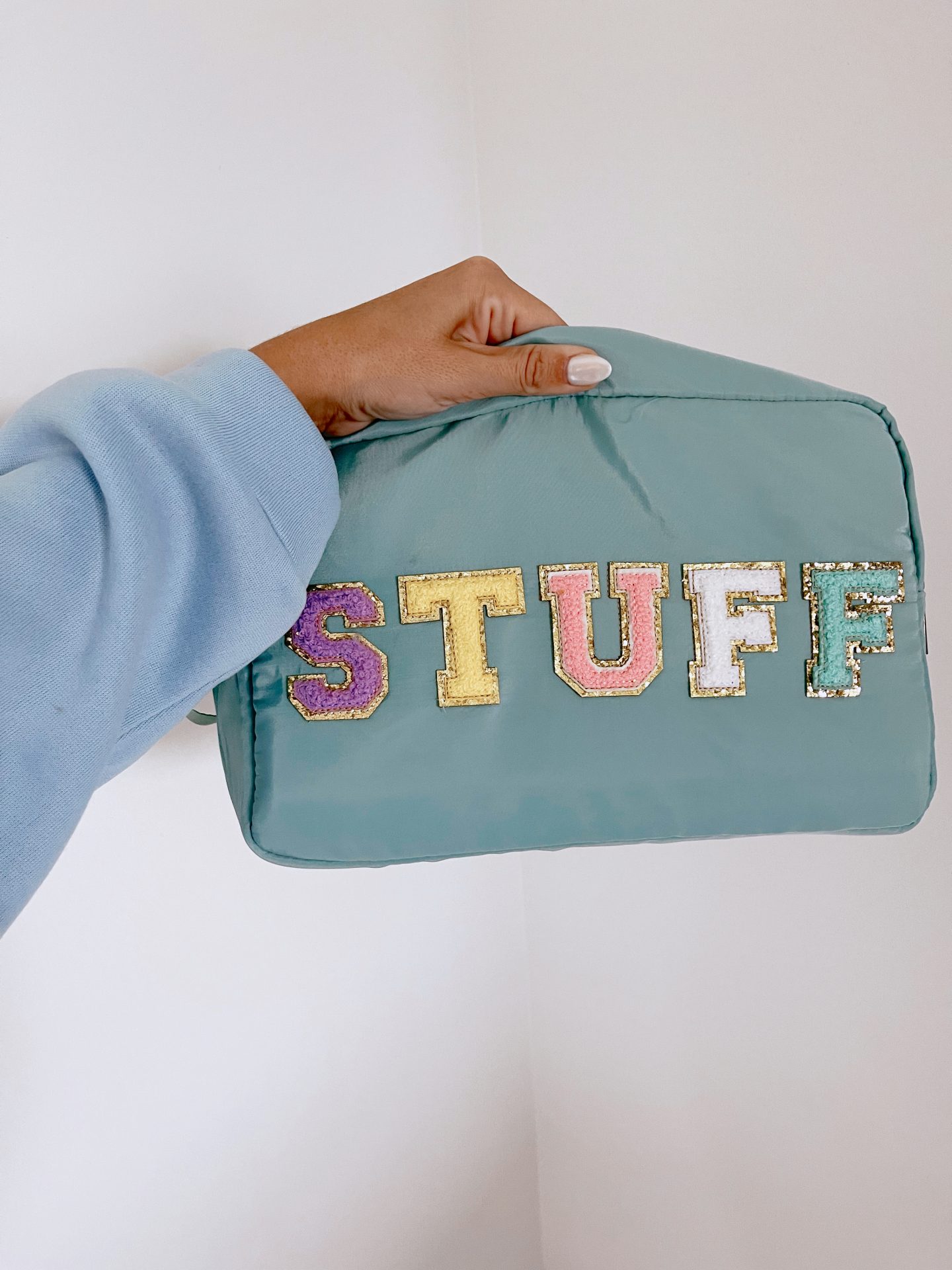 Personally, I love the nylon bags for travel, since the quality is fabulous and the material so durable. Cosmetic bags are best when made of nylon, faux leather or some other material that prevents spills from leaking out onto your packed clothes.
Check out how spacious this dupe toiletry bag is. I easily can fit multiple products that could possibly leak if not properly secured while traveling.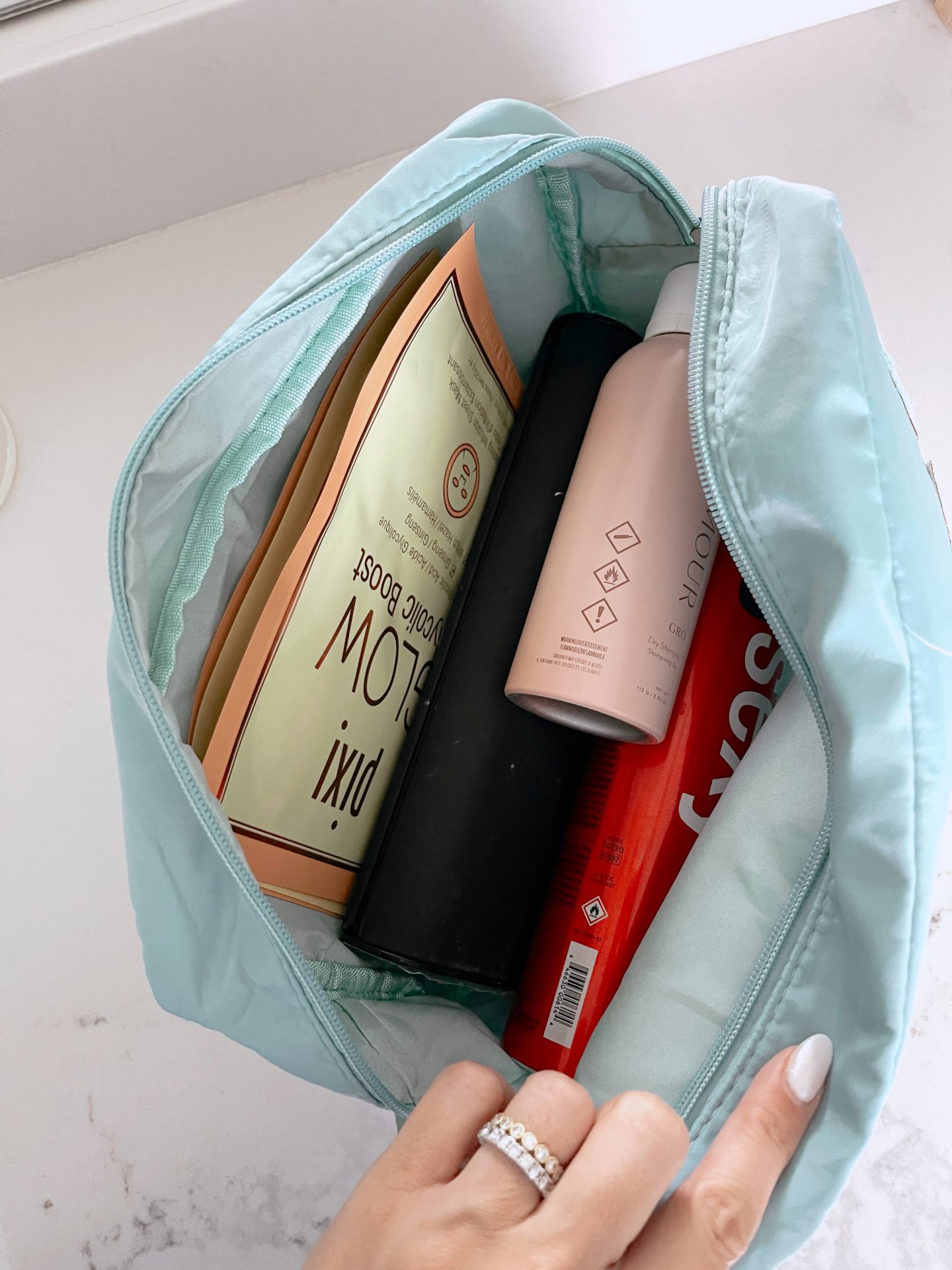 Let's not forget that darling collaboration that Stoney Clover Lane did with Target. Talk about all the heart eyes! Sadly, they sold out so quickly and never restocked the collection.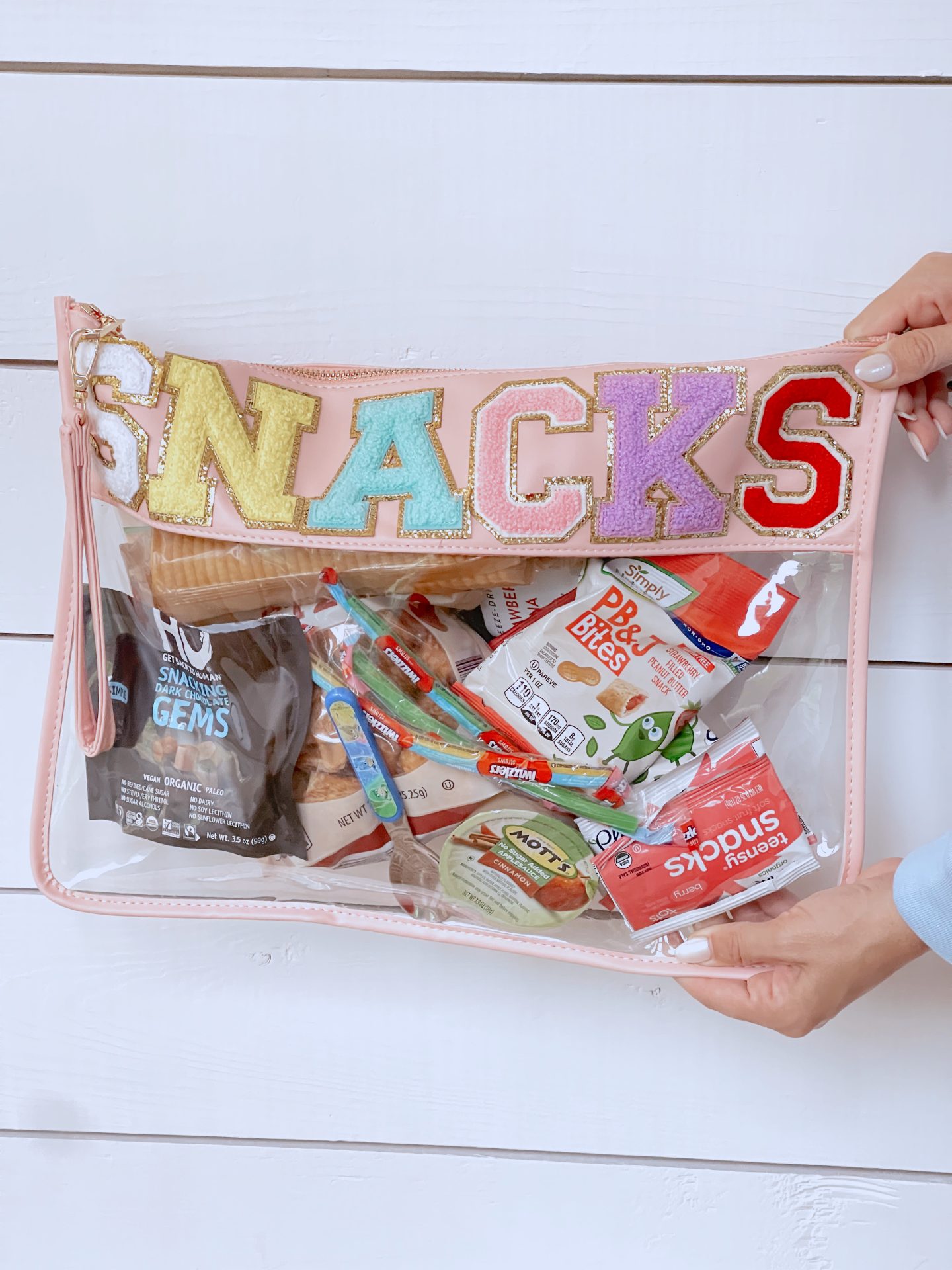 If looking for a gift, make sure to shop their pieces since their options are endless.
Here's a look at some of my personal favorites from Stoney Clover Lane.
shop stoney clover lane faves

How cute is the Star Wars backpack?! They have the cutest Star Wars pieces and I want them ll pretty bad, lol.
As Anakin's wife, it only makes sense that I have them, right??
If the above prices are a little too hefty for your wallet, I get it. Click below to check out some fabulous dupes I found on Amazon Prime.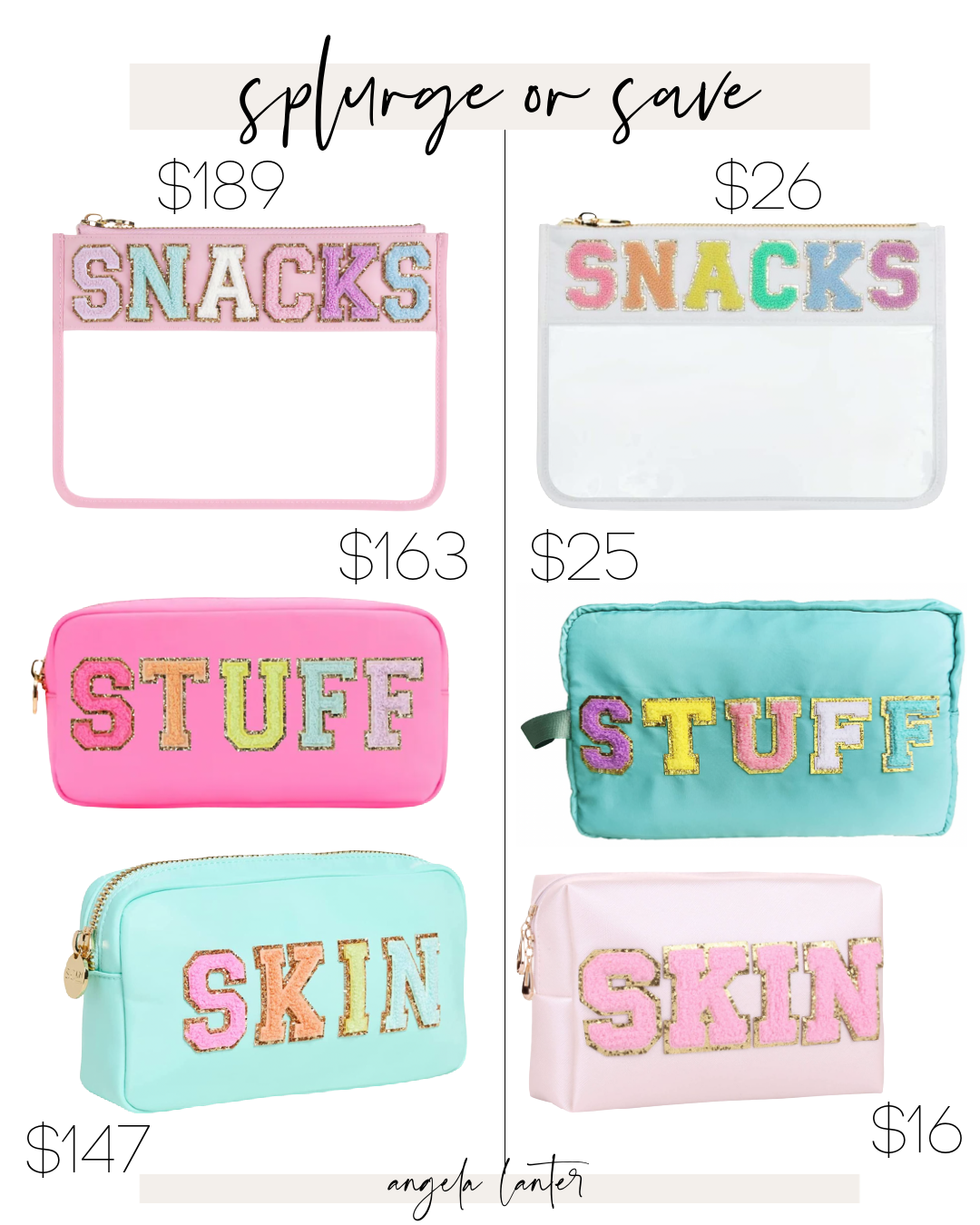 shop stoney clover lane dupes

If you are more of a craft girl who loves a good old fashioned DIY, then check out these Stoney Clover Lane inspired iron-on letters. These are perfect for creating your own masterpiece at home.
Just for comparison, the real SCL varsity letters are $16 each. Yep, you read that right, A PIECE. You can get as many as 26 individual letters below for under $10 on Amazon. 🙌🏼
I also linked some from Etsy, so please don't forget to consider these so you can shop small. 🥰
shop iron-on letters