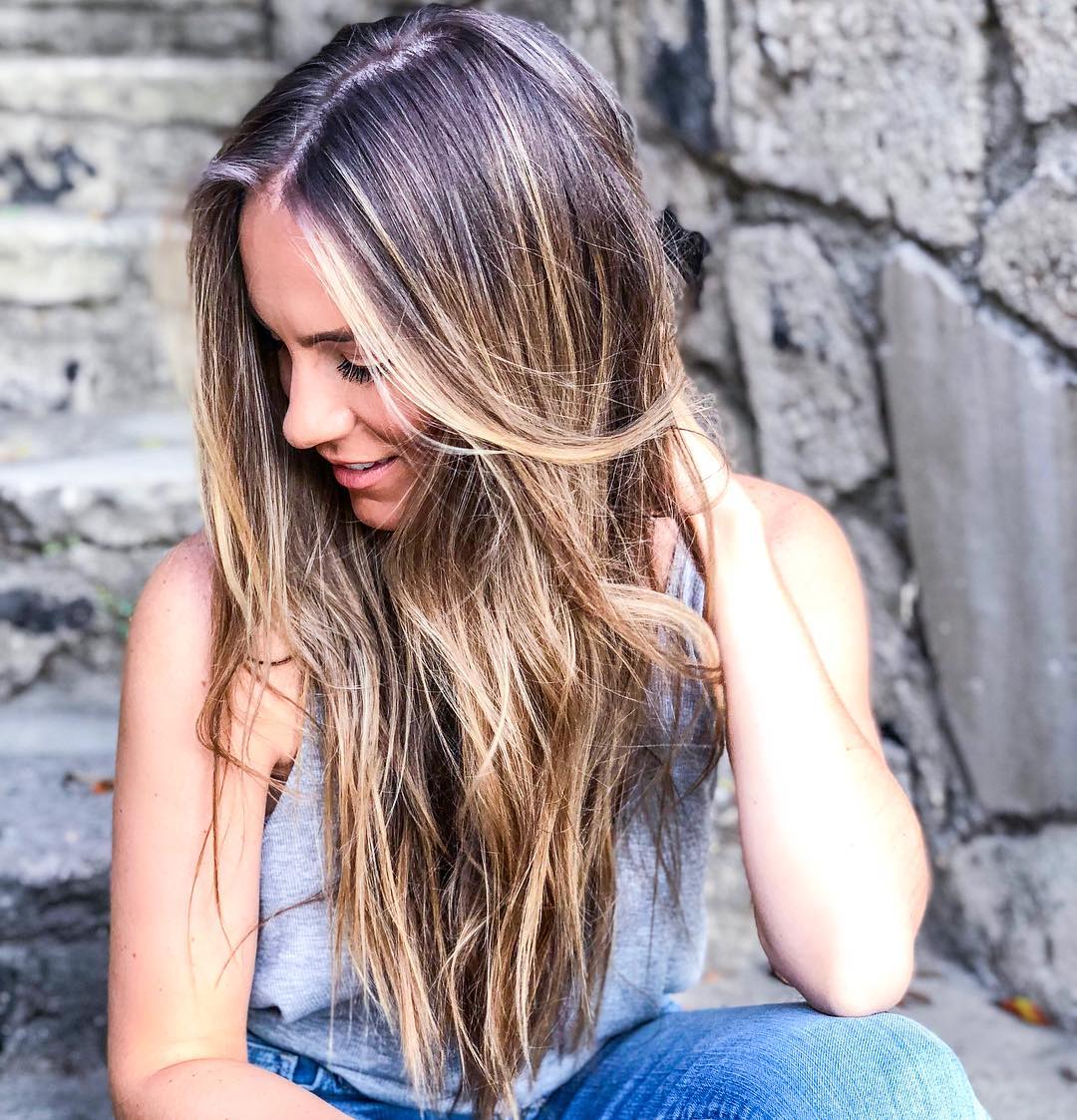 I just posted a video on my YouTube Channel all about my favorite hair products. It's basically my hair routine for straight hair girls in a nutshell. I'm
Did you know that there are hair types? In fact, there are 12 different hair types. Straight hair is type 1.
My hair type is 1B, naturally straight hair with medium hair texture and some volume. My hair can hold curls IF the iron is hot enough. If my curling wand is under 350º, forget about curls.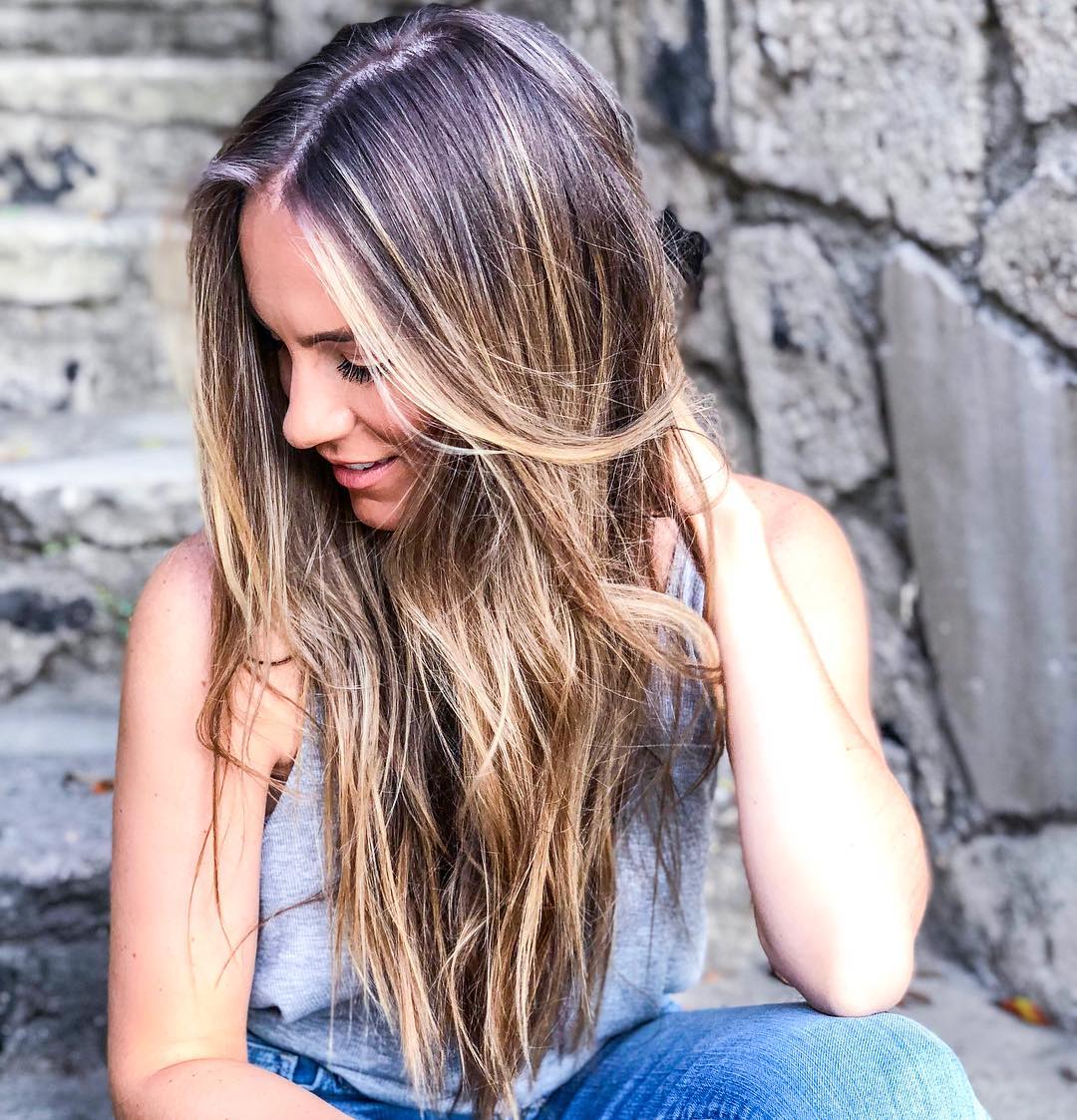 I have fine hair, but a ton of it. I definitely wouldn't describe it as super fine and it's absolutely not coarse hair.
If you do a quick Google search for, "Hair Types" and click images, you can quickly find out which hair type you have.
As a little girl, all I wanted was curly hair or even wavy hair. We always want what we don't have, right?
Since I have naturally straight, color-treated hair, many products don't make sense for me to use. Here's a breakdown of my hair care routine and my favorite hair care products… And a few of my favorite hair tips are thrown in there too.


shampoos

I wash my hair two times per week. Sometimes, I'll wash three times, and others, I'll wash once per week. It really just depends on what I have going on that week and the time of year.
Washing every day has never been an option for me with as much hair as I have. It takes too long to dry and style. But I did wash it much more often when I was younger.
My hair dried out easily because of the color treatment, so split ends are a major concern for me. When I shampoo, I focus solely on my scalp and roots to be sure to remove any product build-up.
Once every 3-6 months, I will do a deep rinse of my scalp to strip down all products and any excess oil. Comment below if you'd like to see how I do a scalp detox at home.
Whenever I wash hair, I am sure to read the instructions on the back of the bottle. Some shampoos suggest one wash and others suggest two. I follow the directions since they know how their products best work.
I prefer sulfate free shampoo. My current favorite is Vegamour for shampoo & conditioner because I've noticed such a difference in my shedding and hair loss after having the dreaded sickness (twice now!).


conditioners

After my shampoo has been rinsed, I wring out all excess water and go to town with conditioner. I condition my whole head, but if you have oily hair, avoid your roots and scalp.
There's always a hair clip in my shower, so when I'm conditioning, I clip it up and let it marinate while I finish my shower routine.
Once every week or two, I do use a deep conditioning hair mask to replenish hydration and moisturize my strands deeper. Olaplex No 3 is a fabulous deep conditioning treatment, especially after a hair color appointment. If you have dry hair, you need to try it!

heat care

Fresh out of my hair towel, I use my GRO serum in my hair part and along my hairline to help with regrowth. Baby hairs are still an issue for me, even after giving birth more than four years ago!
Heat protectant is of the utmost importance to me. I use several different products, but if I had to narrow it down to one favorite, I would choose Kerastase Ciment Thermique. I love all products made by Kerastase.
Hair oil is so underrated. Most people think if they have oily hair they don't need oils. Here's the thing, if you want healthy hair and suffer from dry ends, please please give L'Anza a try.
Yes, L'Anza Healing Oil is pricey, but one bottle has lasted me almost two years and it's made such an impact on my hair health. If you have ombre or balayage, I can't recommend it enough.

styling products

One product that I think every woman needs in her hair arsenal is the Navy Haircare Pebble Beach Dry Texture Spray. Not only does it smell absolutely incredible, it gives you the perfect amount of texture to get a piece'y look, or just enough grit to perfectly pancake a braid.
As for hairsprays, I have quite a few I love and I'll link them below. I talked about Elnet because it truly is a cult classic and it lives up to the hype.



As for dry shampoo, you'll find my over here using my Vegamour. It's just so good, y'all.

tools

I wanted to hate the Dyson hair dryer. I really, truly did. But, I just couldn't.
The Dyson dries my hair faster and better than any other dryer that I can think of. If it's out of your budget (which I'm sure it is for most everybody!) then there are a ton of fabulous options available.



Sectioning hair clips are another item that everyone should have. They make styling so much easier, especially when it comes to blowouts.
If you love big hair, then you need the Hair Shark backcombing brush. It does the best job of giving volume and then smoothing it over like a total pro.


shop this post