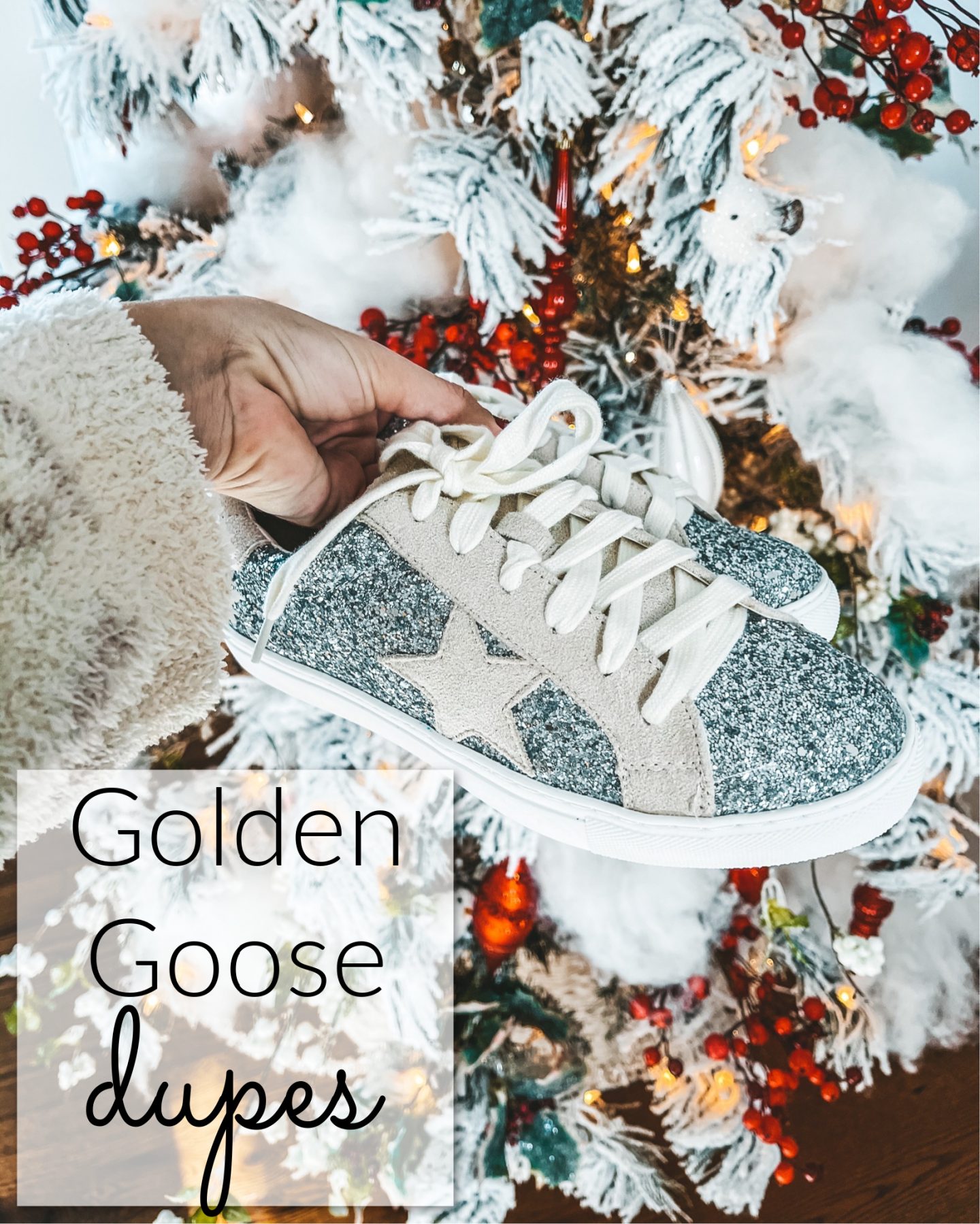 Golden Goose sneakers are definitely having their moment. Since their $550 (or higher!) price point isn't realistic for many people, so why not take a look at some awesome Golden Goose dupes?
The Golden Goose Superstar is what put the brand on the map. To me, they look like sorta dirty star sneakers, but people seem to really love them.
They are currently available in sizes for men, women, unisex, toddler, little kid, and big kid.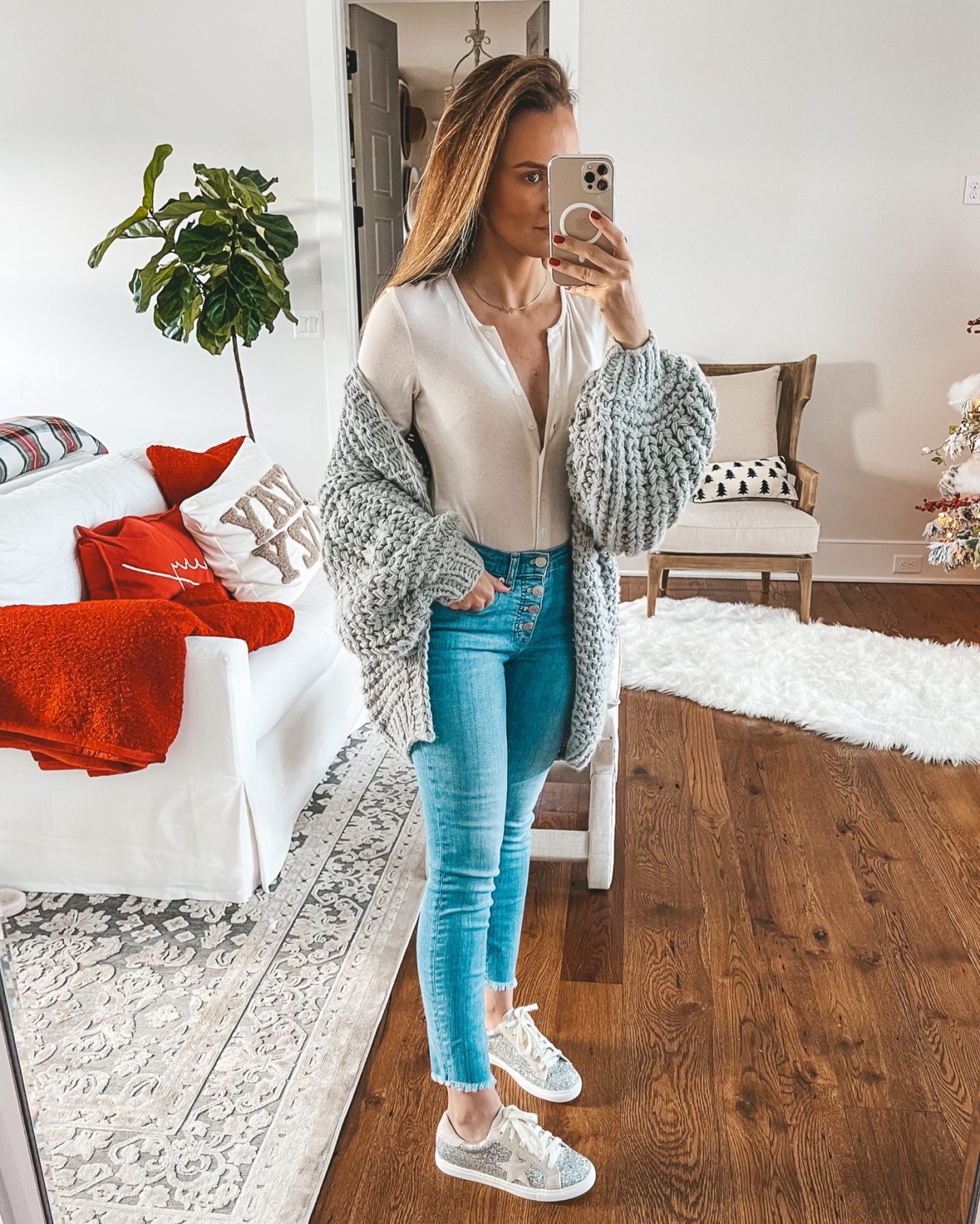 shop my amazon shoes

Personally, I'd rather buy myself something new from Louis Vuitton, lol.
Because they are so pricey, I hopped on the Golden Goose sneaker dupes train back in 2020. I found my pair of Golden Goose dupes for a total steal on Amazon.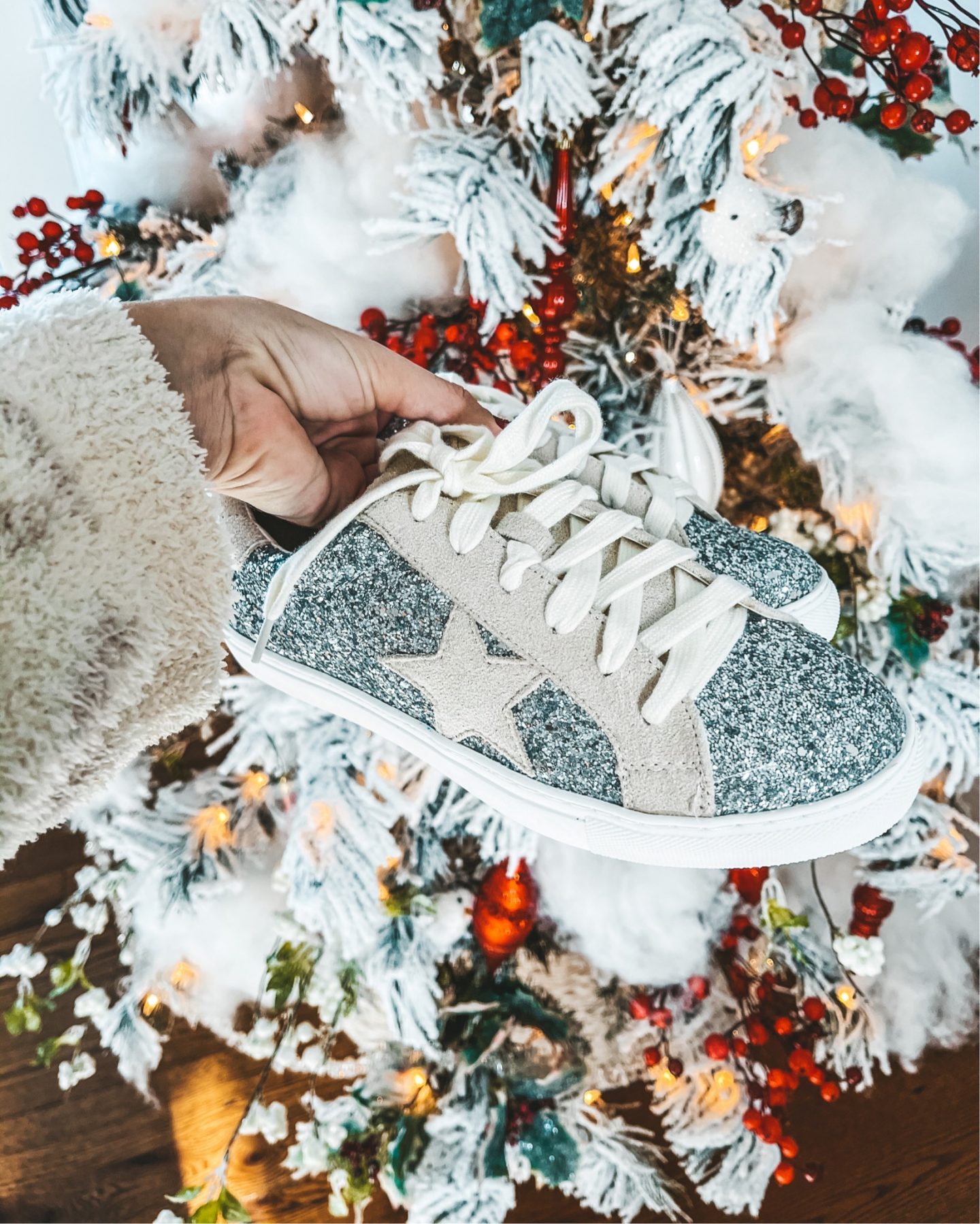 Let's look at what exactly Golden Goose sneakers are. First up, the shoe that put GG on the map, the Super-Star.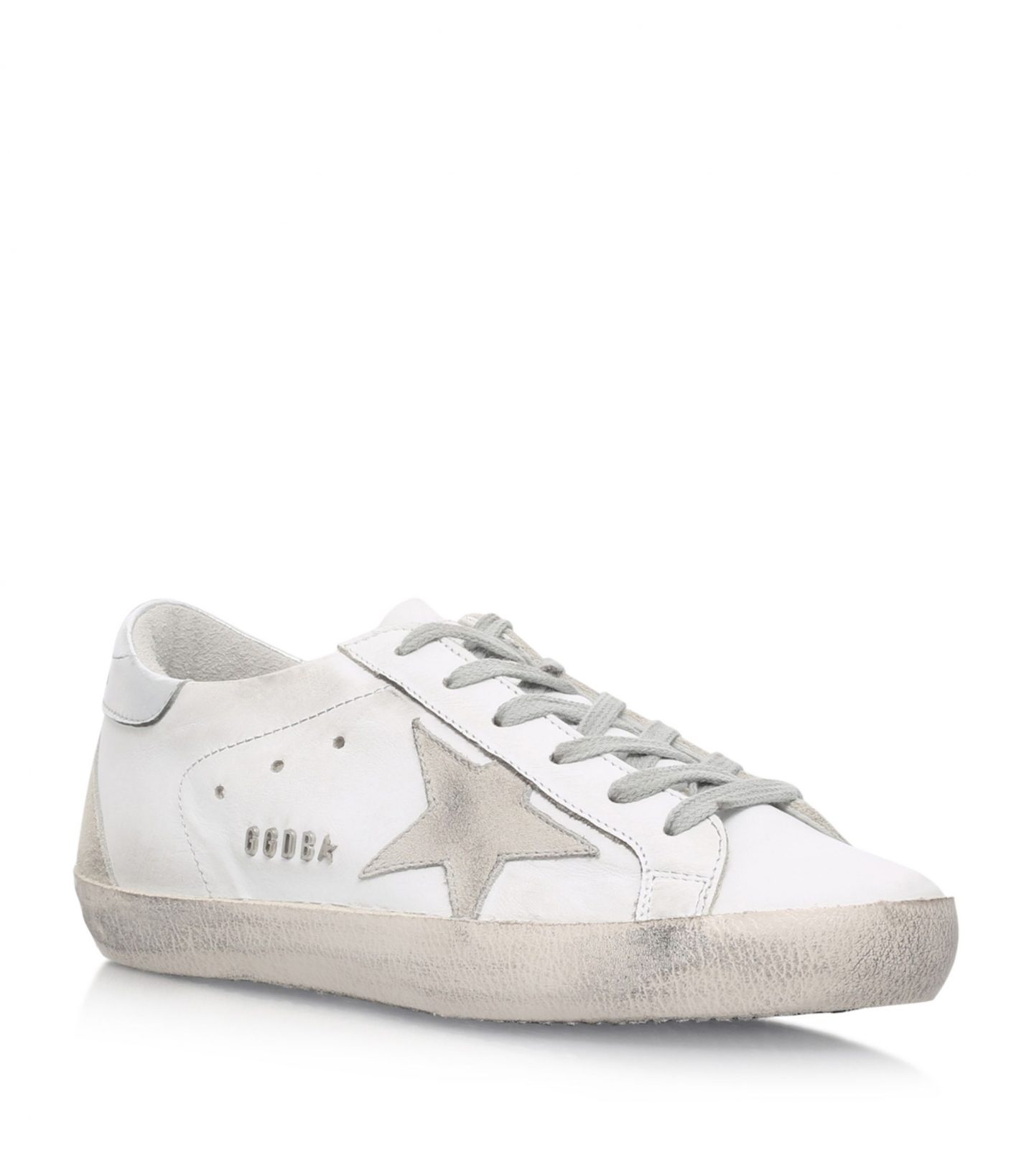 Of all the Golden Goose shoes, I think that the Super-Star classic style is probably my favorite.
They have made so many different versions of the Super-Star style. There are now: low top, glitter low top, crystal embellished, snake embossed, leopard print, Penstar, tie-dye, shearling-lined, calf hair, float on, and private edition, to name a few.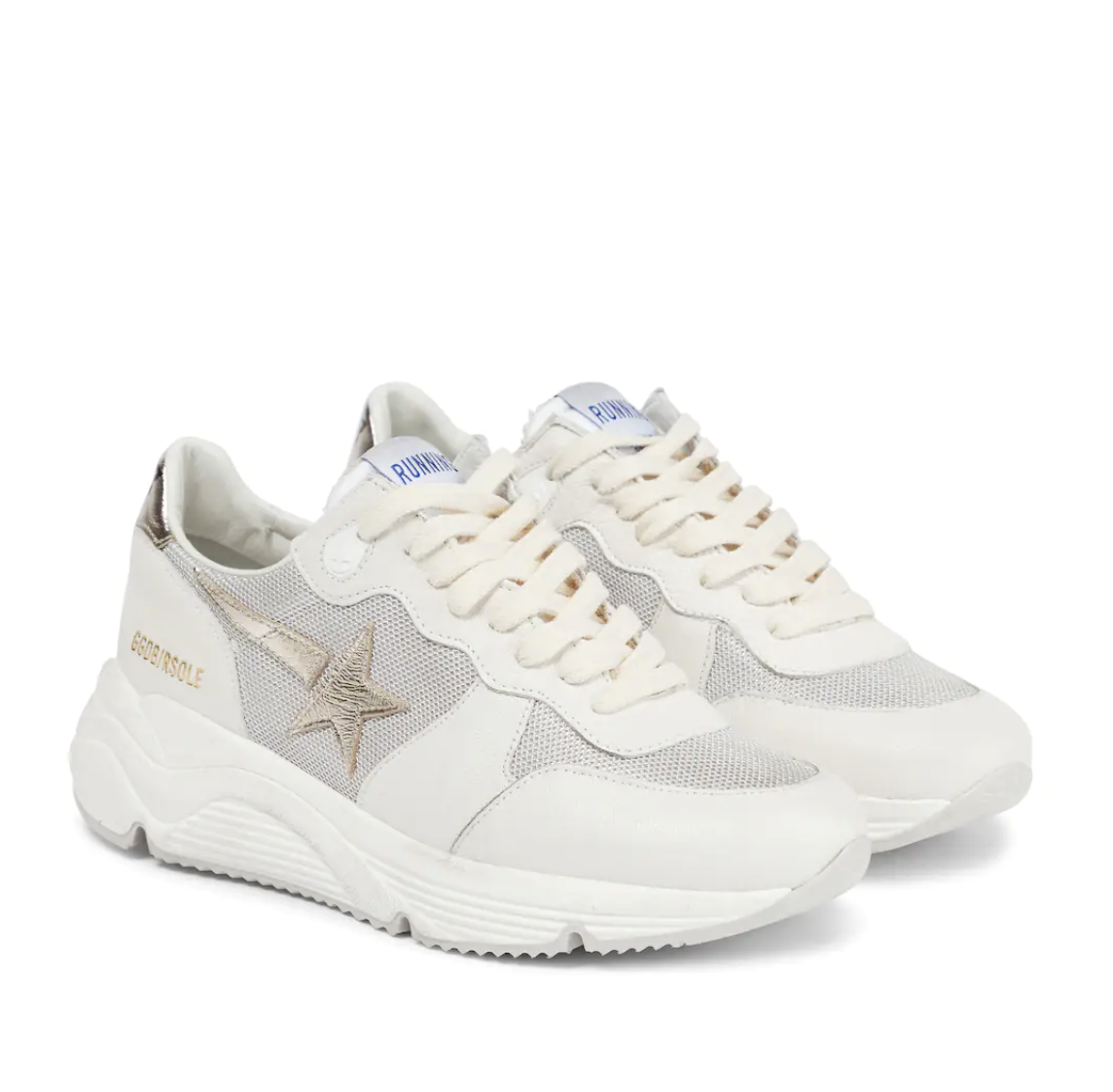 My favorite style of GG shoes is the Running Sole Sneakers. They just look more comfortable.
Flat sneakers such as Converse, tend to not be comfortable for my feet. That's what the Super-star shoes remind me of, a step up from the classic Converse Chuck Taylor All Star Sneakers.
The Running Sole Sneakers are more like dad sneakers from the '80s and '90s and let's be honest, dad sneakers are still having a moment. Check out this article from Vogue last year.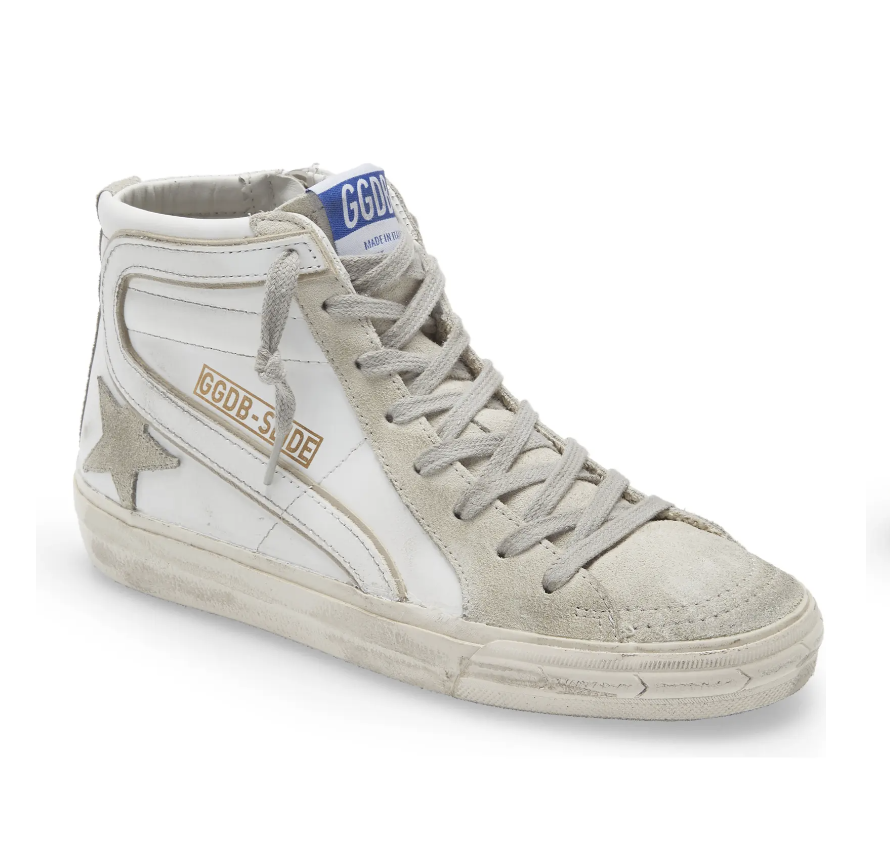 I've never been a high-top sneaker fan. They have always felt so restrictive on my ankles, like I'm wearing casts.
The Golden Goose Slide High Top sneakers are among the most popular picks for a lot of people. I just somehow missed that train in the '90s and don't think I'll ever hop on, lol.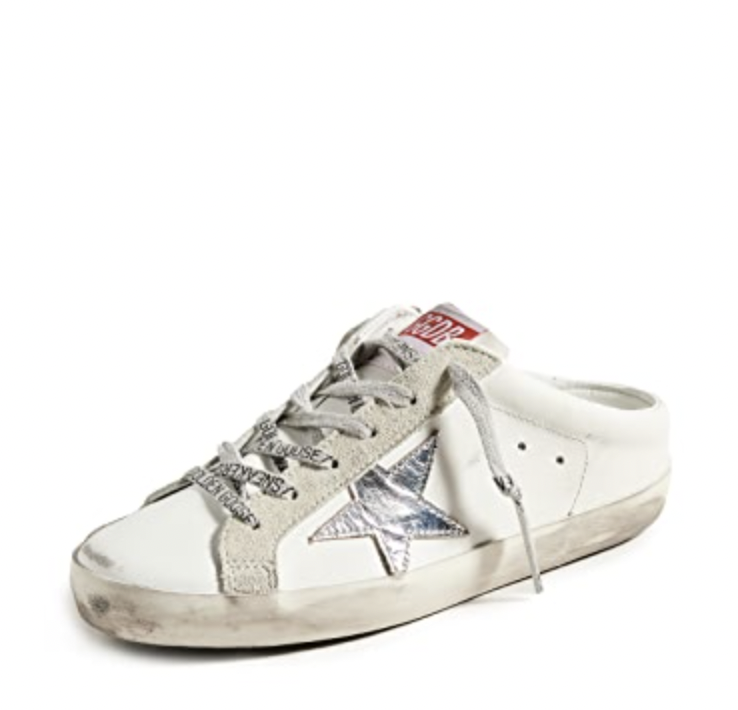 I think that these GG slide-on mules are really fun. I see a TON of Golden Goose tennis shoes being worn all around Nashville, but I've never seen anyone wearing the mules style.
Since GG has gone wild, many other brands have created similar style designer copycat versions, like Steve Madden. Check out this round-up of some current Golden Goose Superstar sneaker dupe options.
Shoes are one fashion category I don't mind spending a little extra money on. I feel like life is too short to wear uncomfortable shoes, so I shop for not only what is stylish, but also what makes my feet happy.
Share your favorite pair in the comments below with me.