Two weeks ago we celebrated our Kenny girl's third birthday with the sweetest Winnie the Pooh themed party. I'm so excited to finally be sharing all of the photos and details with y'all because I'm positive you're going to love it!
I love our party name: Kenny the Pooh is no longer TWO.
Since we're in the midst of a pandemic, we opted to only have a small family gathering since our family was already in town for the holidays. We chose to also host a drive-by celebration for her little friends. It turned out to be such a fun day for our girl and us too!
Scroll to the bottom of the post for any sources you may need.
the table decor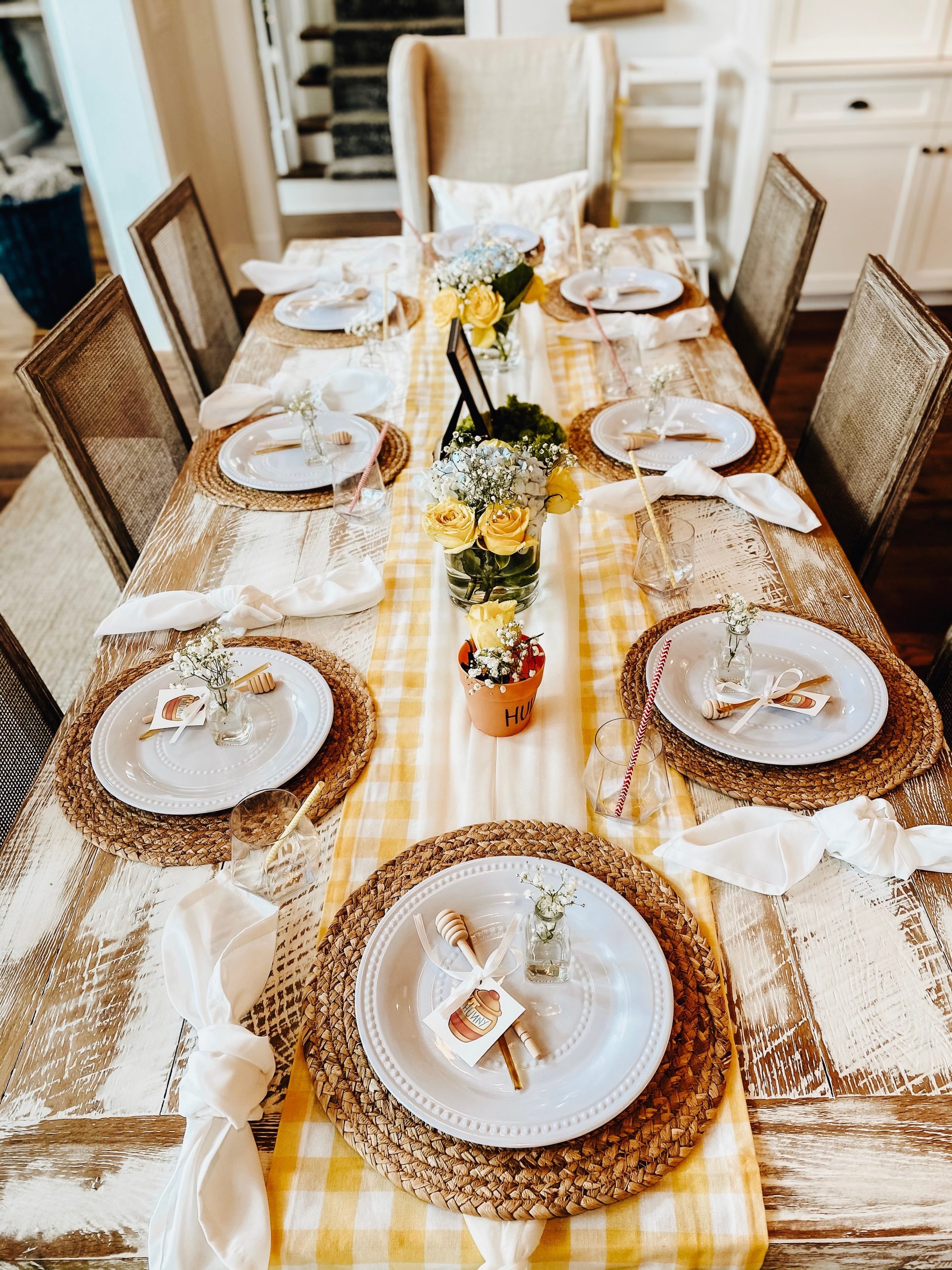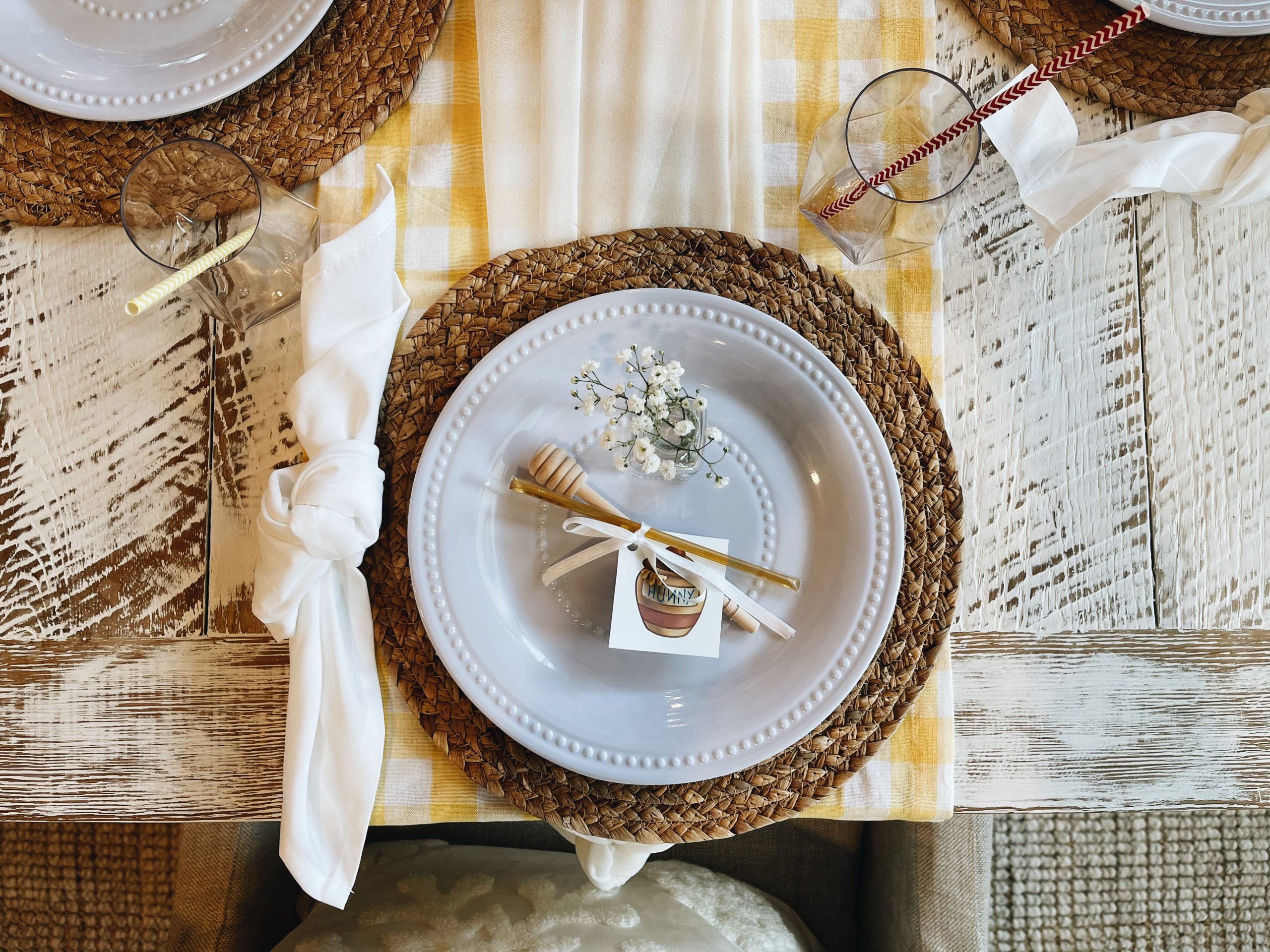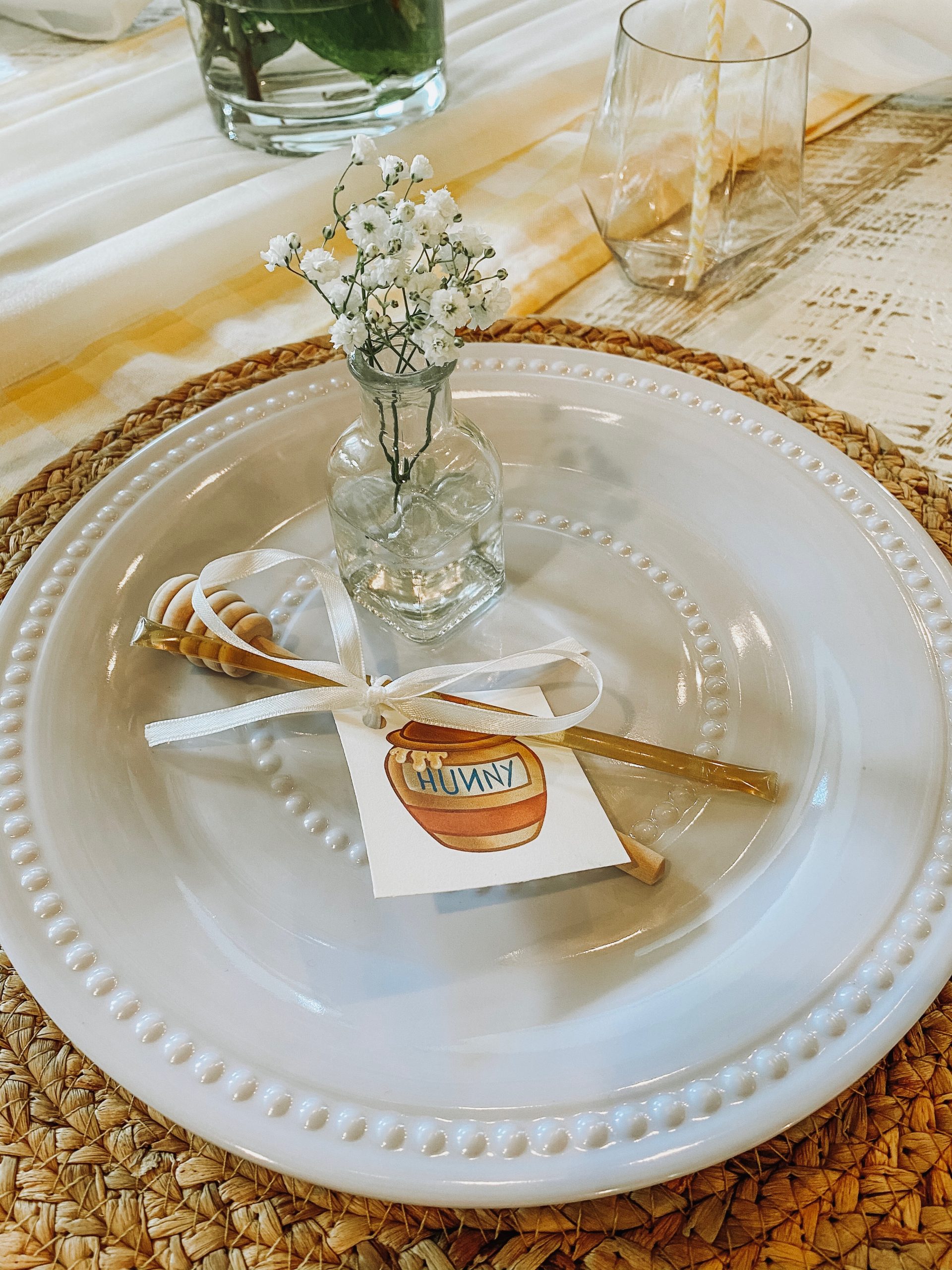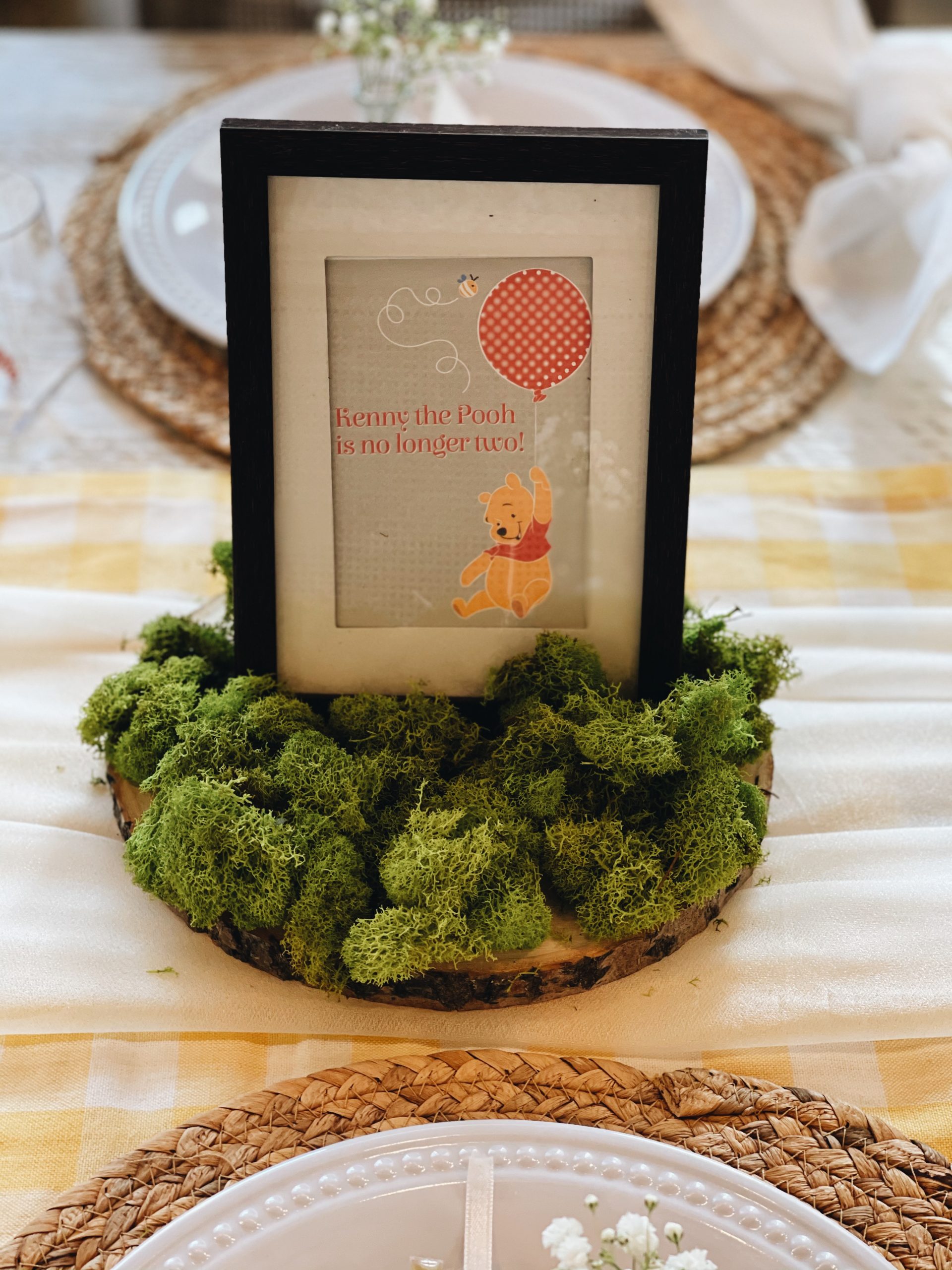 the dessert bar
The desserts were just way too cute. My mom made "Tigger Tails" by dipping pretzel sticks into melted orange chocolate. She drizzled chocolate to create the stripes.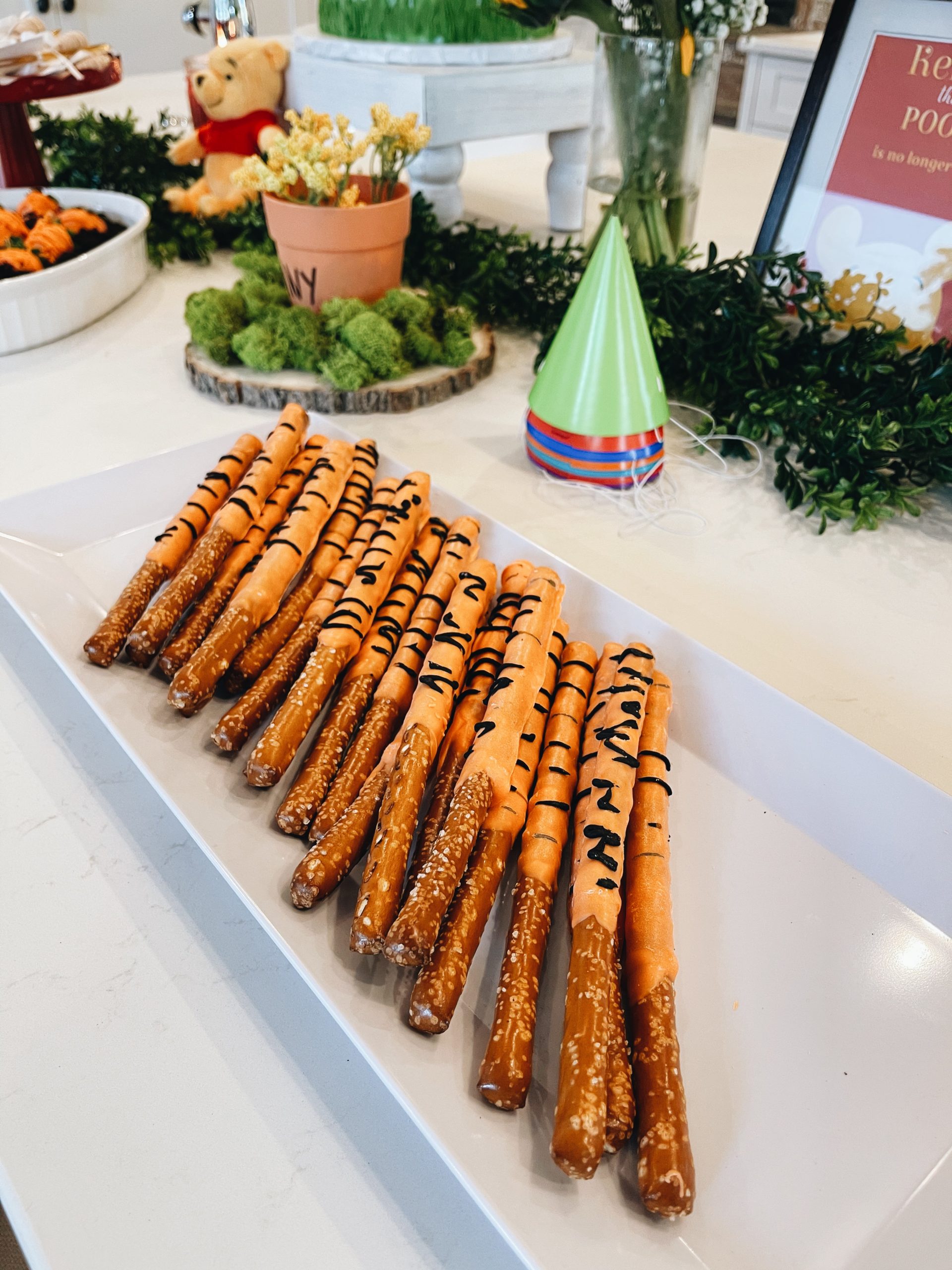 Mom also dipped fresh strawberries into the orange chocolate to create carrots for Rabbit. For dirt she simply smashed one package of Oreos.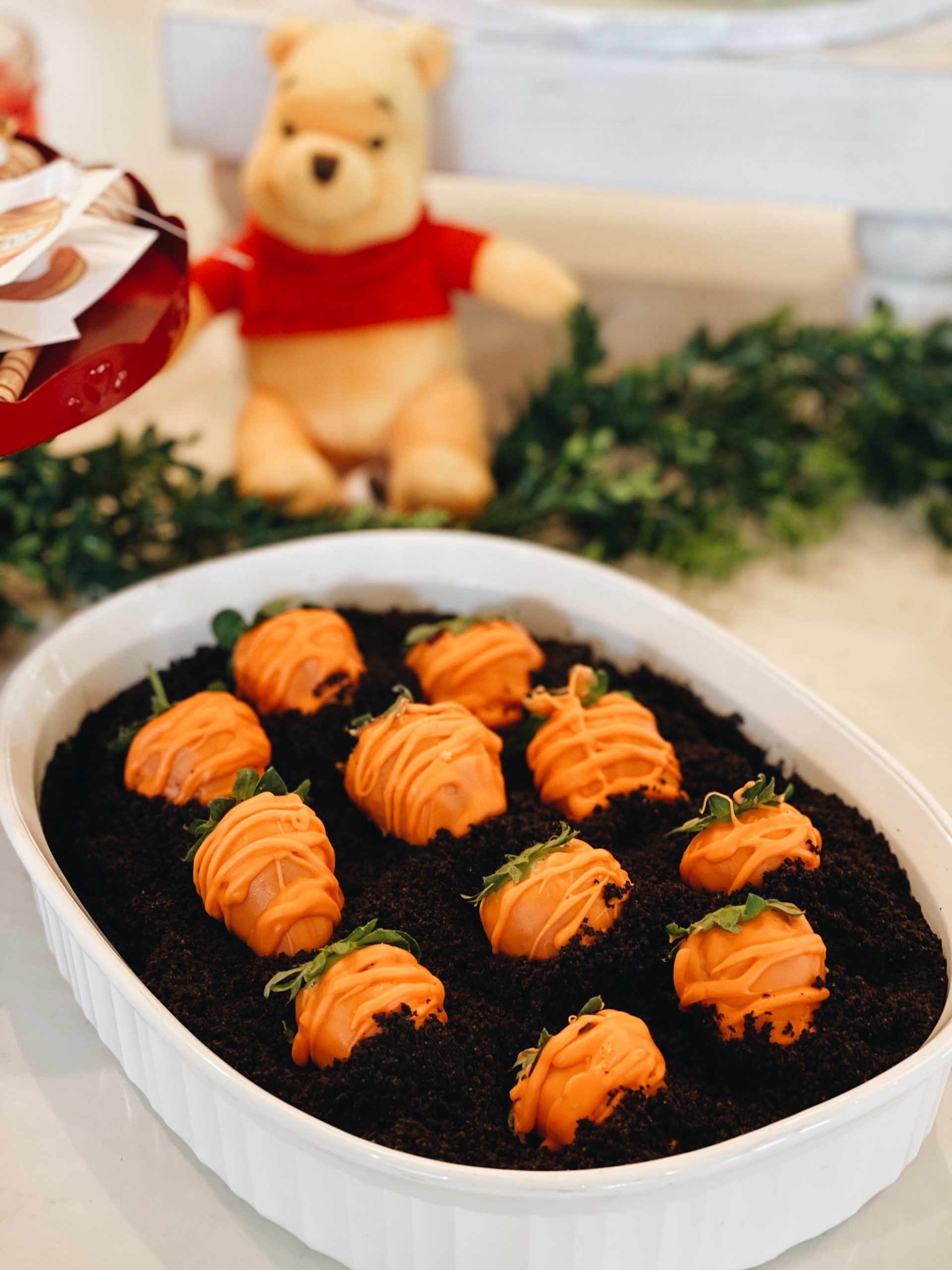 She also made the cutest Pooh, Eeyore, Tigger and Piglet cupcakes. Unfortunately, I dropped the entire container of cupcakes before the party so they smashed against the lid. I felt so terrible, she worked so hard to make them. #momfail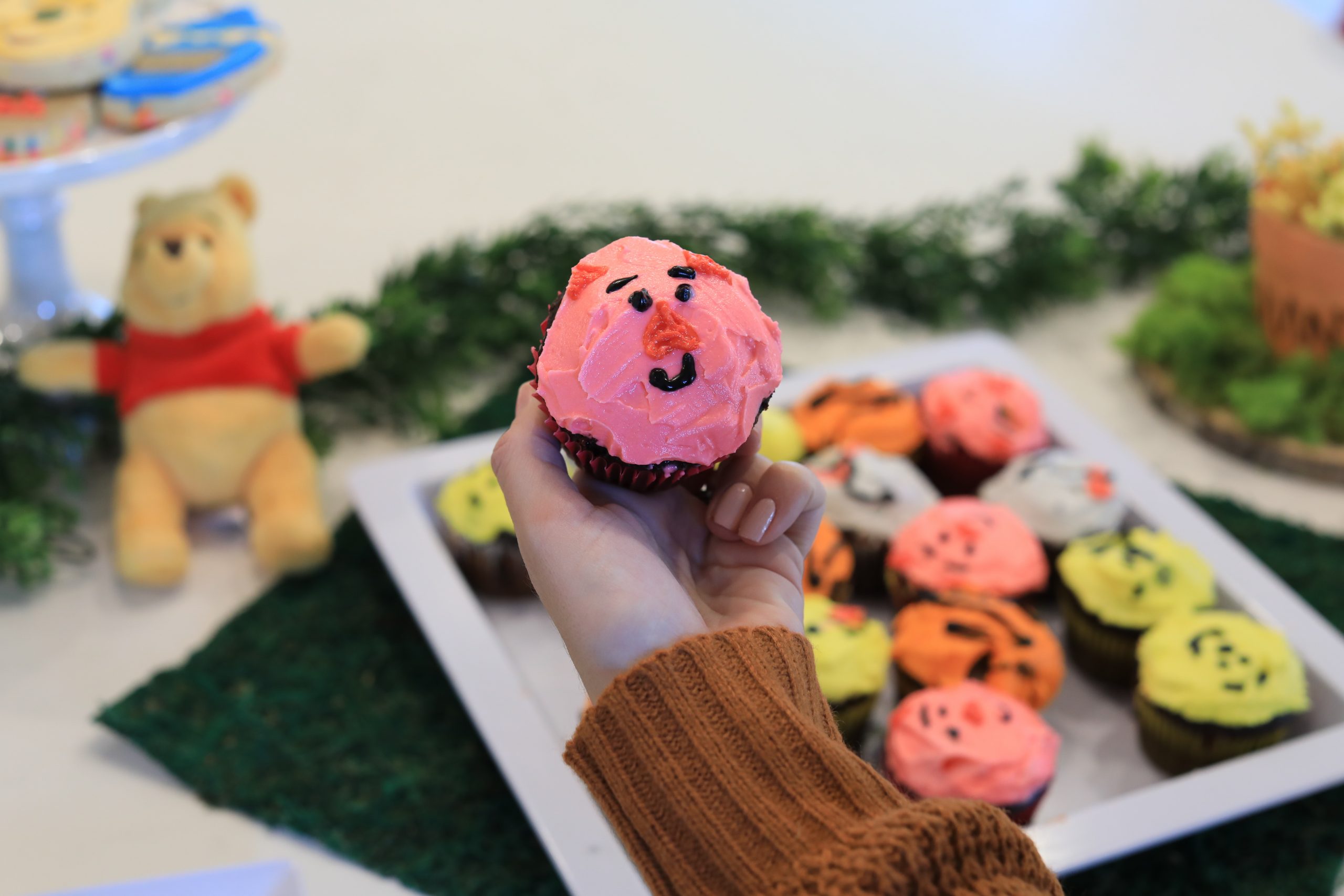 We used the kitchen island as our dessert table and it turned out adorable. The little touches of greenery made it feel so much like the 100 Acre Wood. 🙂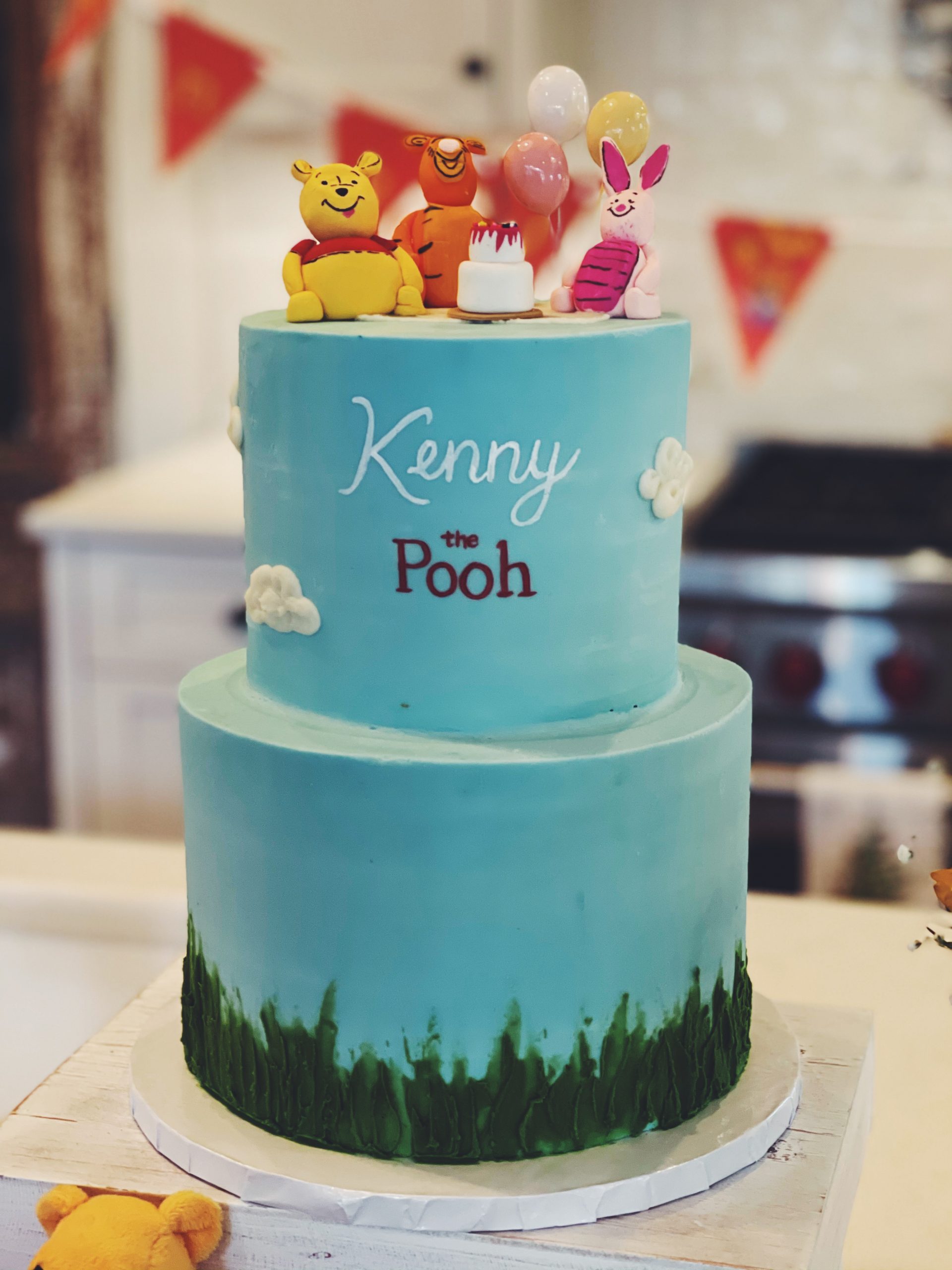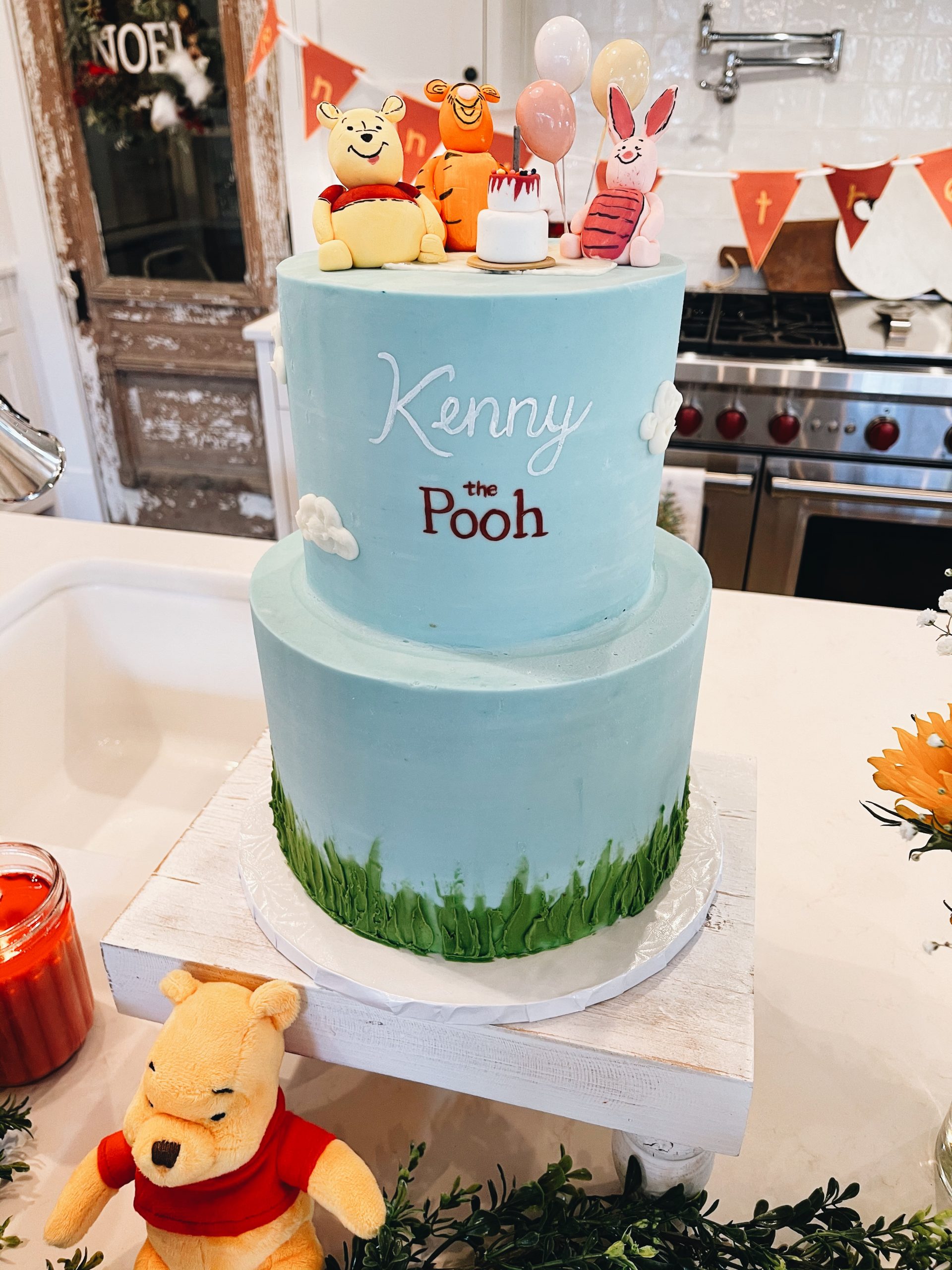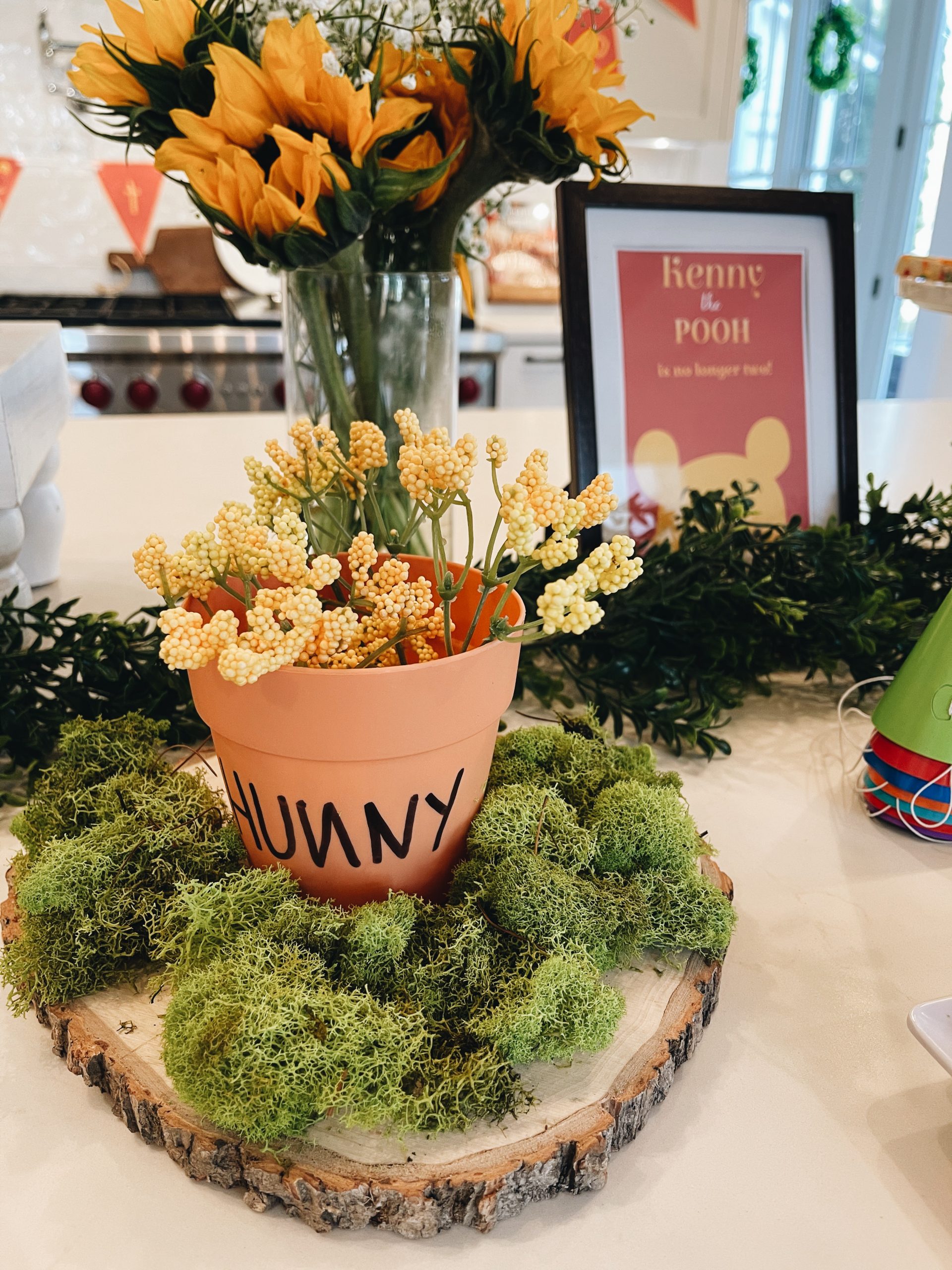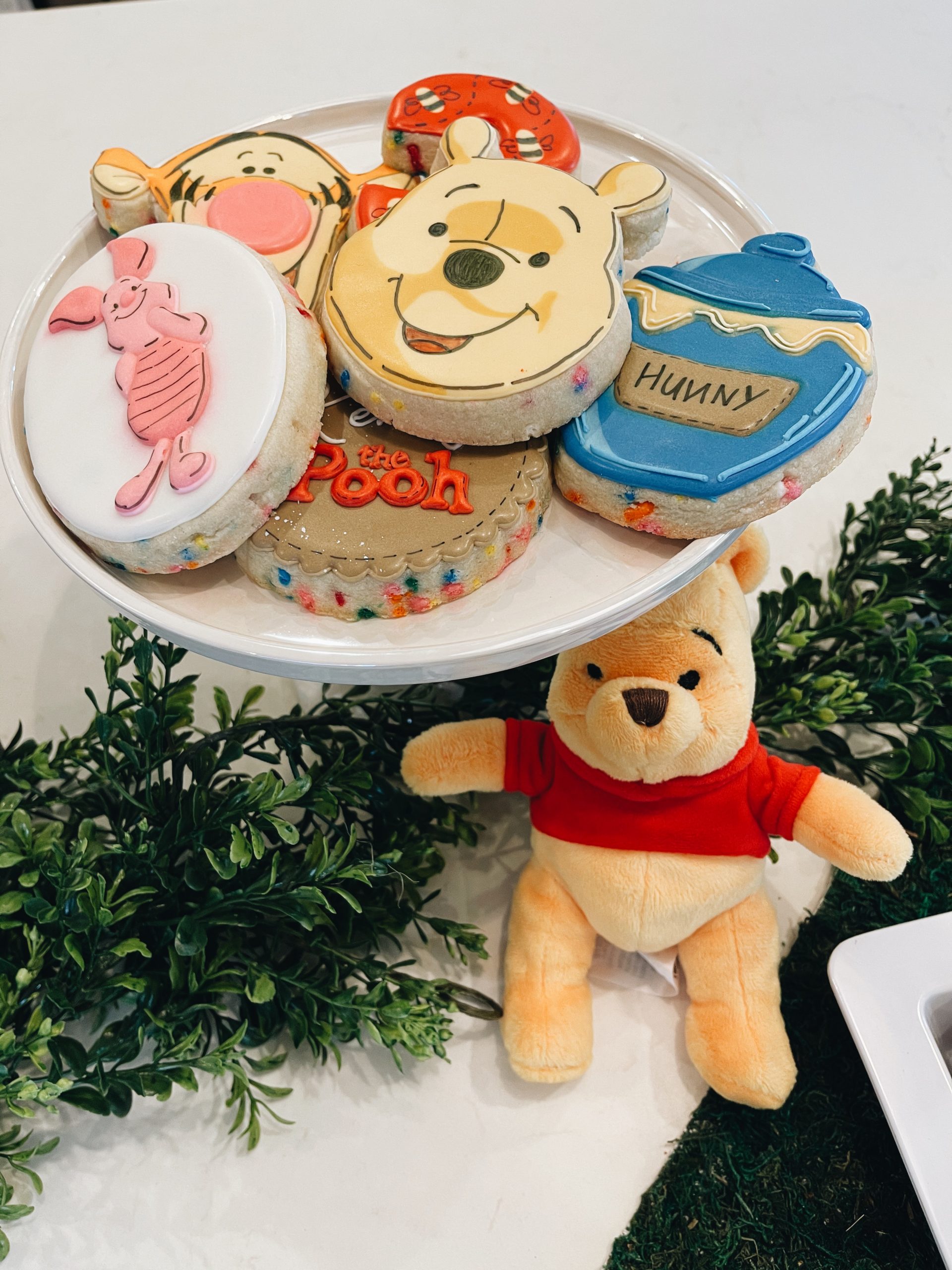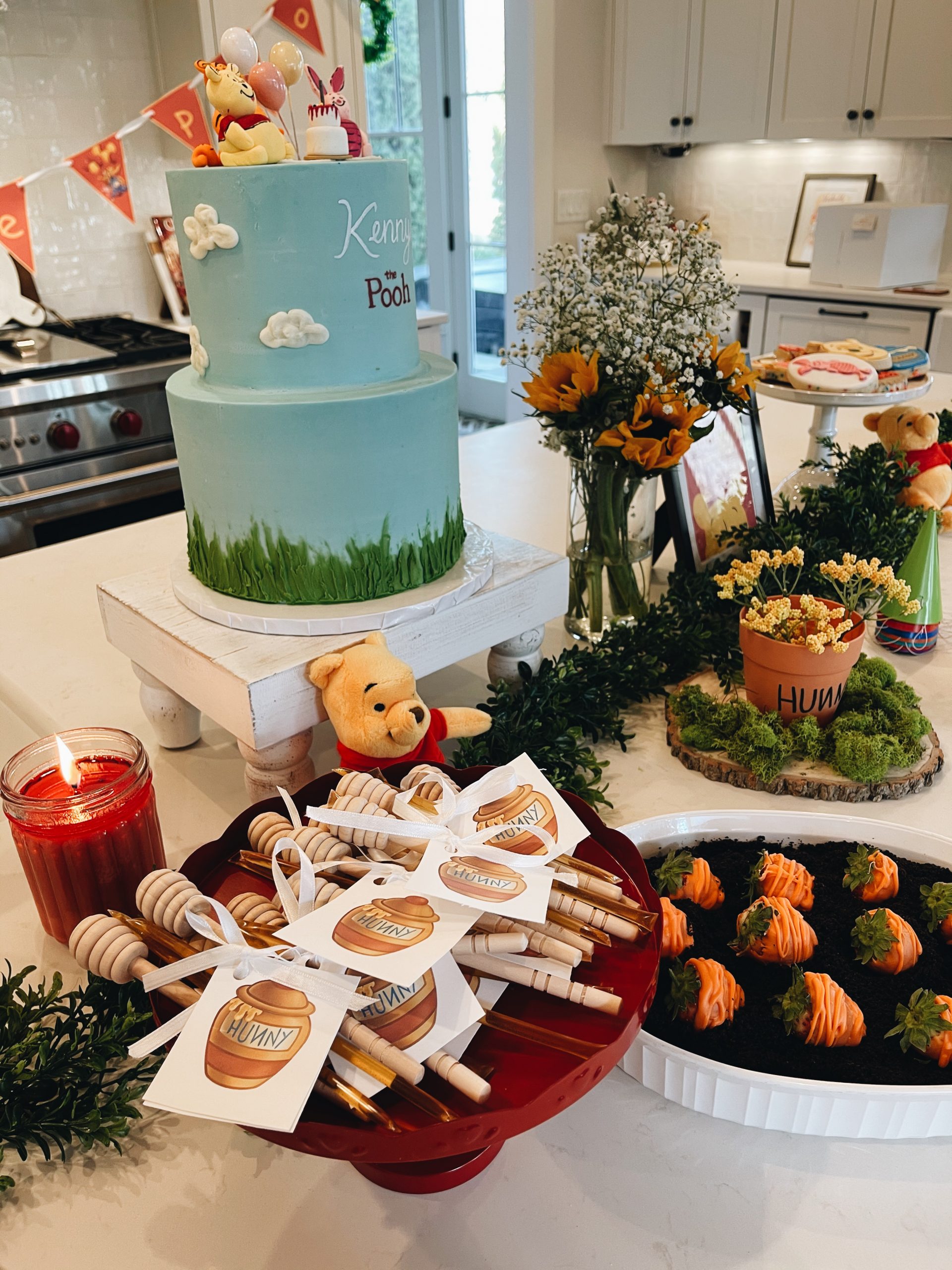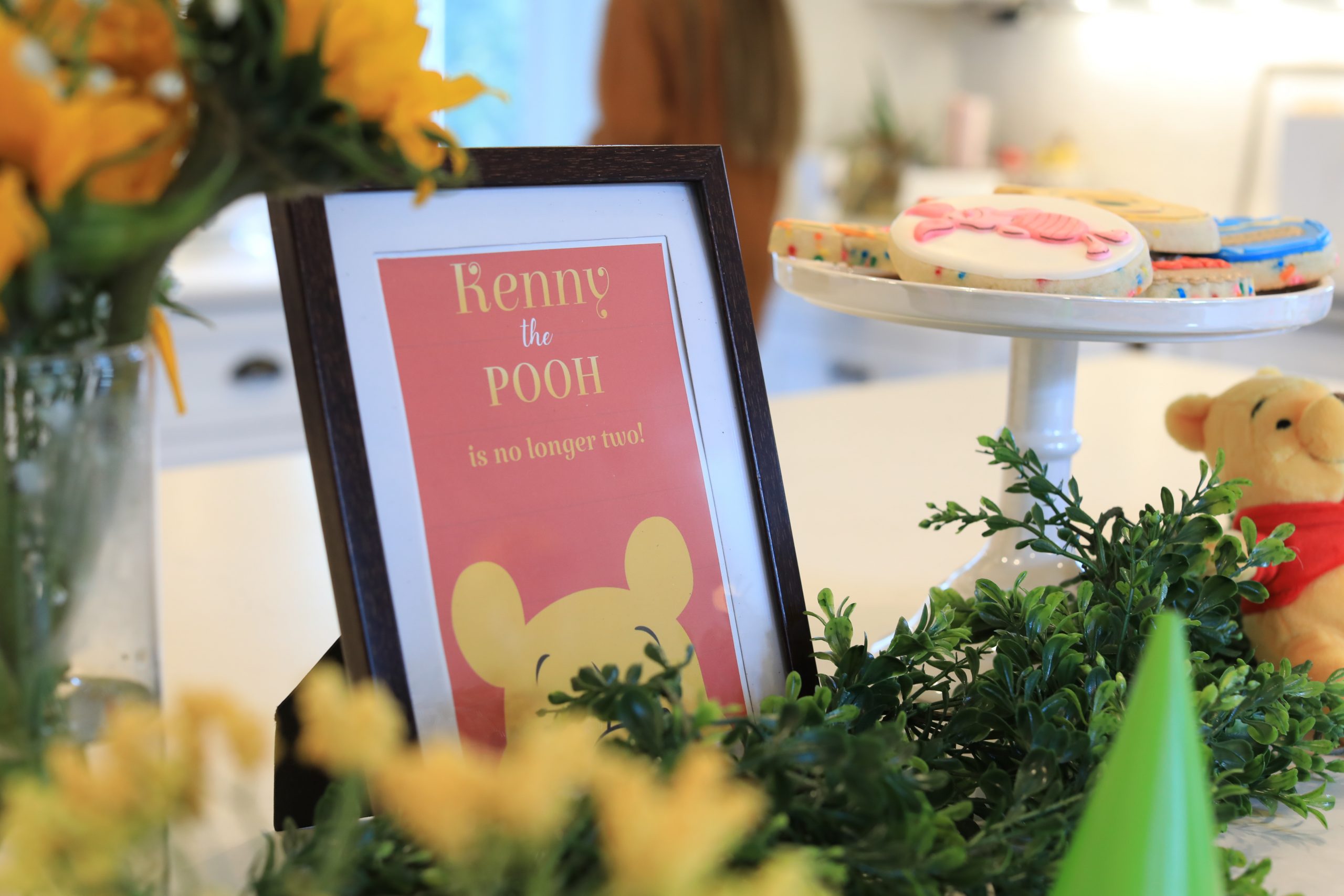 The awesome girls at CalPay also put together this fun little banner for Ken's high chair. She LOVED it!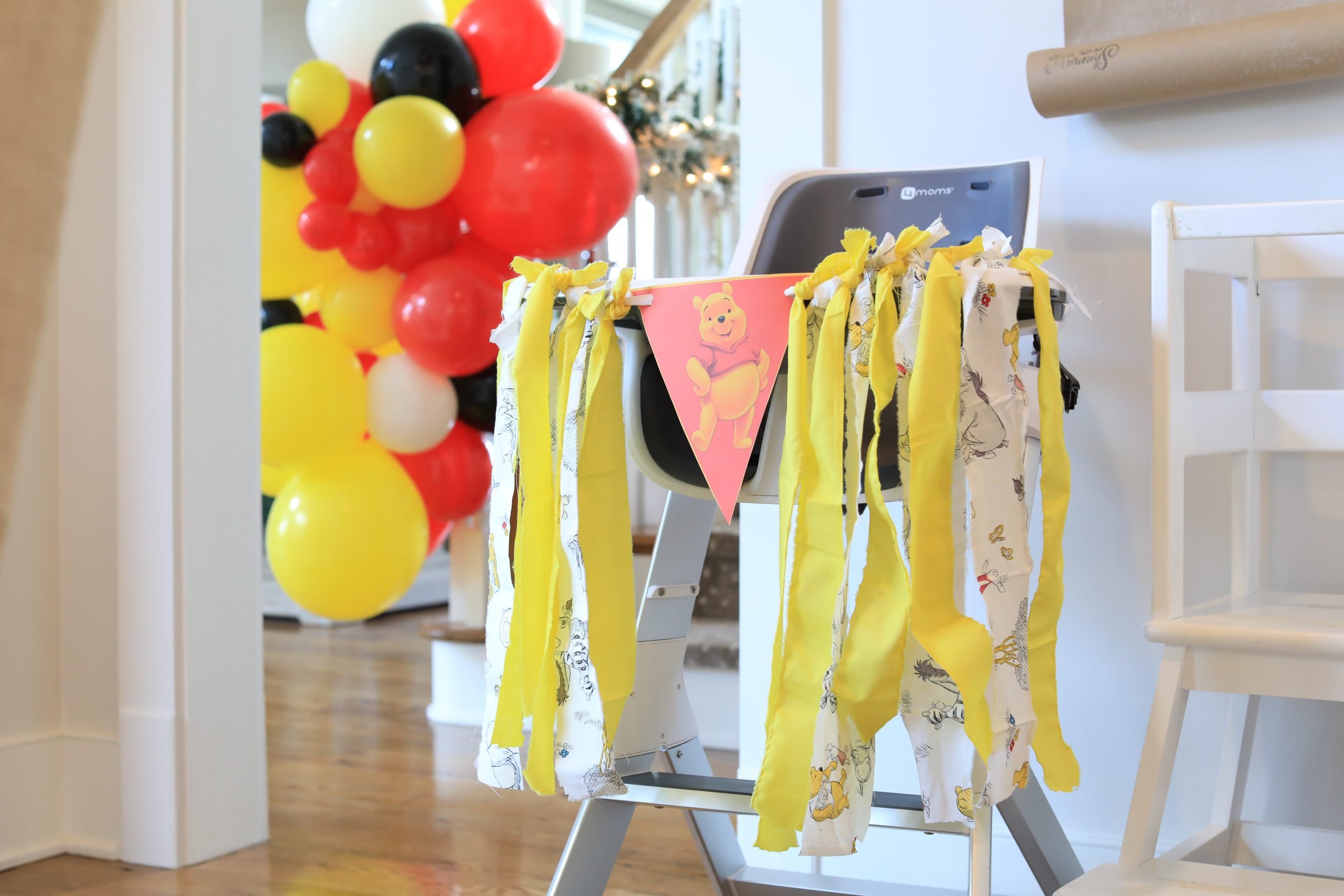 the drive-by party
I've already seen questions come in about how we hosted a drive-by because it's such a weird, unknown thing.
I sent out an evite with a 2 hour window to drop by and safely wish Kenny a Happy Birthday. I also asked to not worry about bringing gifts, I didn't want parents to have one more thing to think about in that weird week between Christmas and New Years. And then a prayyyyyyyyed like crazy for good weather.
God heard my prayers, lol. We had a sunny days in the 60's. The wind however did not get my prayer request. It was one of the windiest days we've had in Nashville yet.
The guests all showed up at different points, which was so nice to spread everyone out. They drove up and we gave the little ones sidewalk chalk to get out and write a special birthday message to Kenny on the driveway. Such a fun, interactive way to make them feel like they're actually at a party!
We handed out cookies, cupcakes and favors to our guests and safely chatted from a distance. Here is how the drive-by party turned out…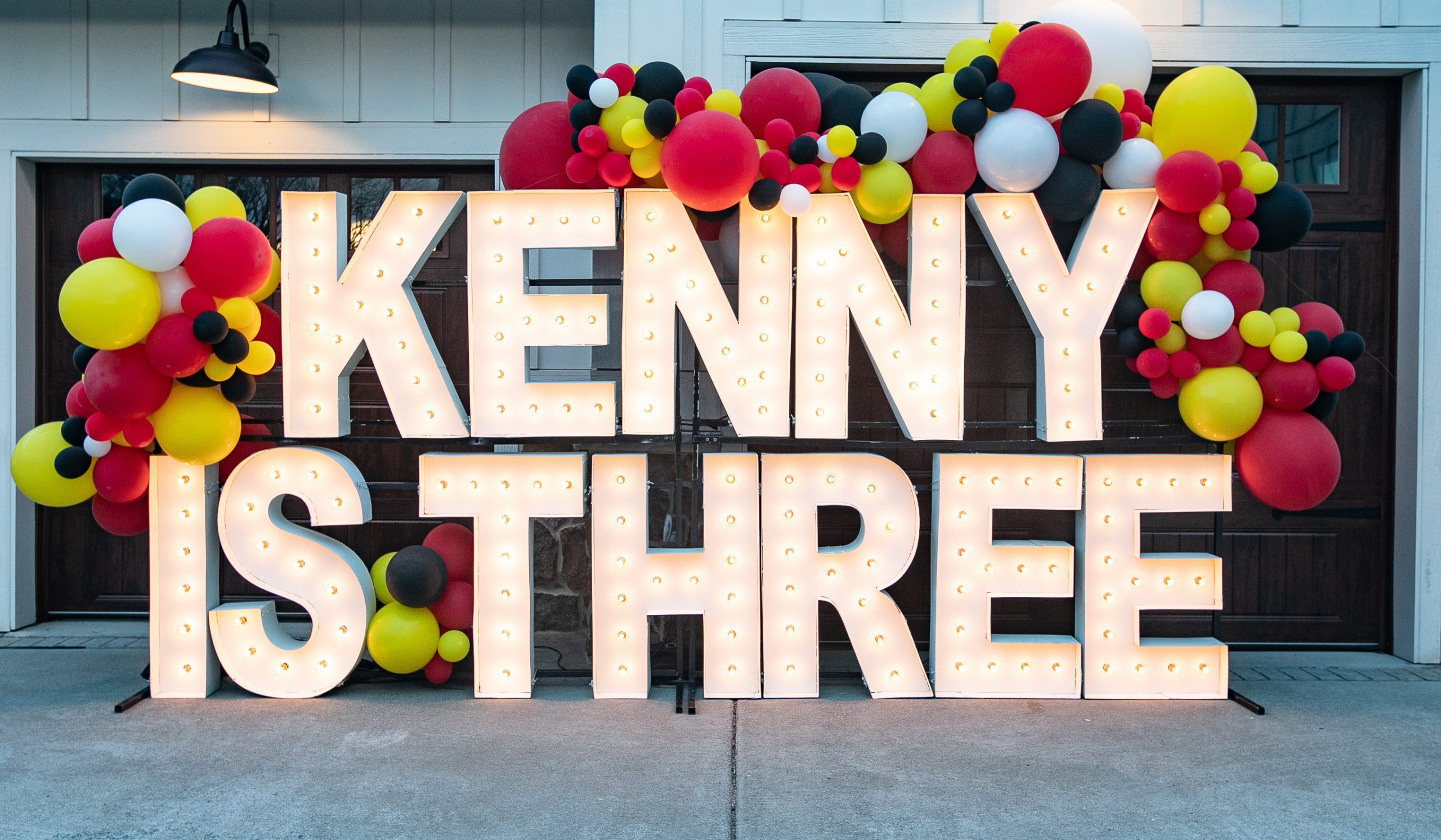 Could you die over the amazing sign from Alpha-Lit Nashville and gorgeous balloons from Carrie Me Up and Away? They both knocked it out of the park!
The drive-by table was meant to be set up outside, next to the Kenny is three sign, but due to the high winds, we had to improvise. The table was set up inside the messy garage (ignore the background please!) which wasn't what we had planned but it still turned out so darling.
For party favors, we filled these cute little honeybee boxes with Winnie the Pooh stickers and mini Playdoh containers.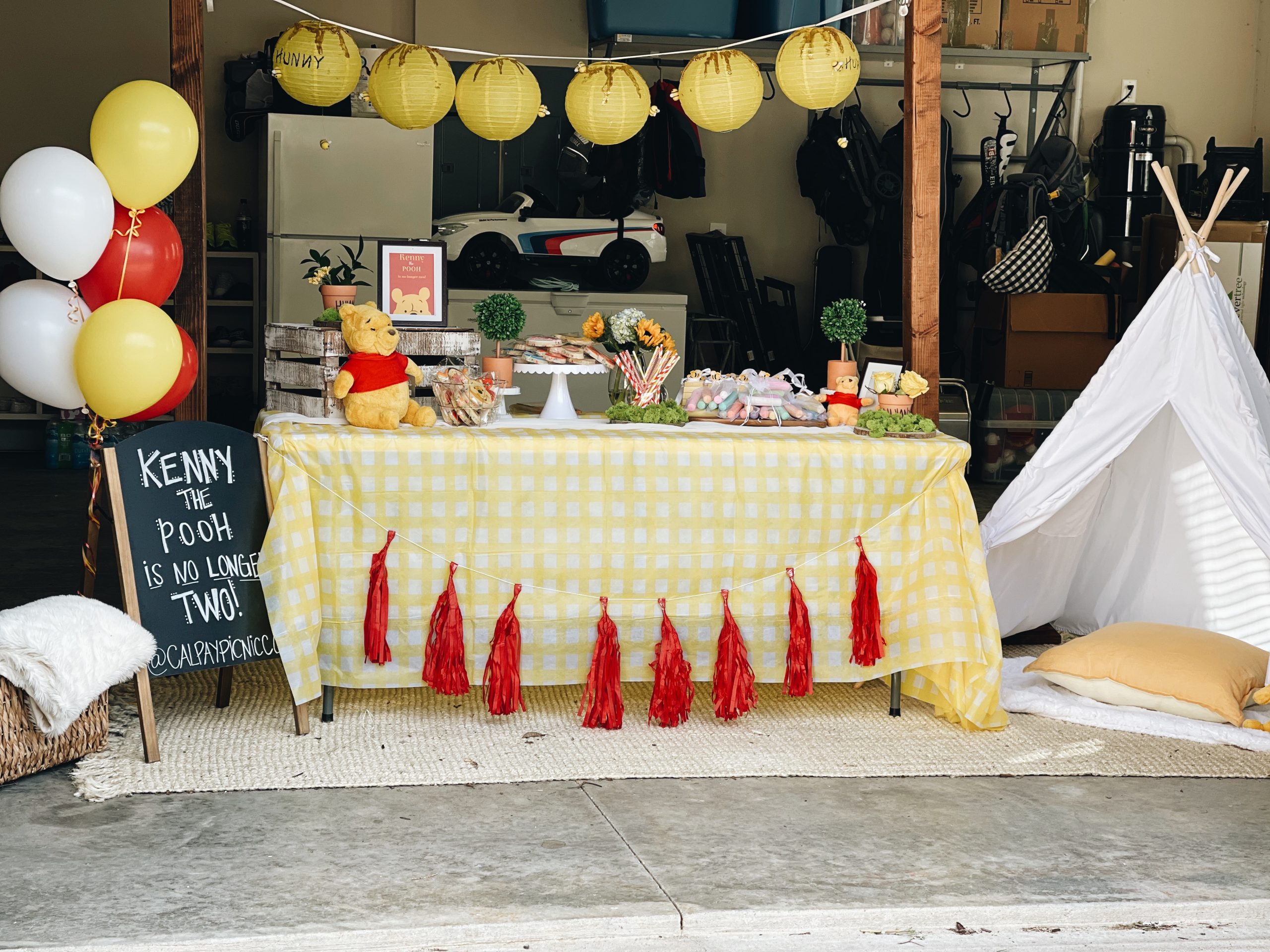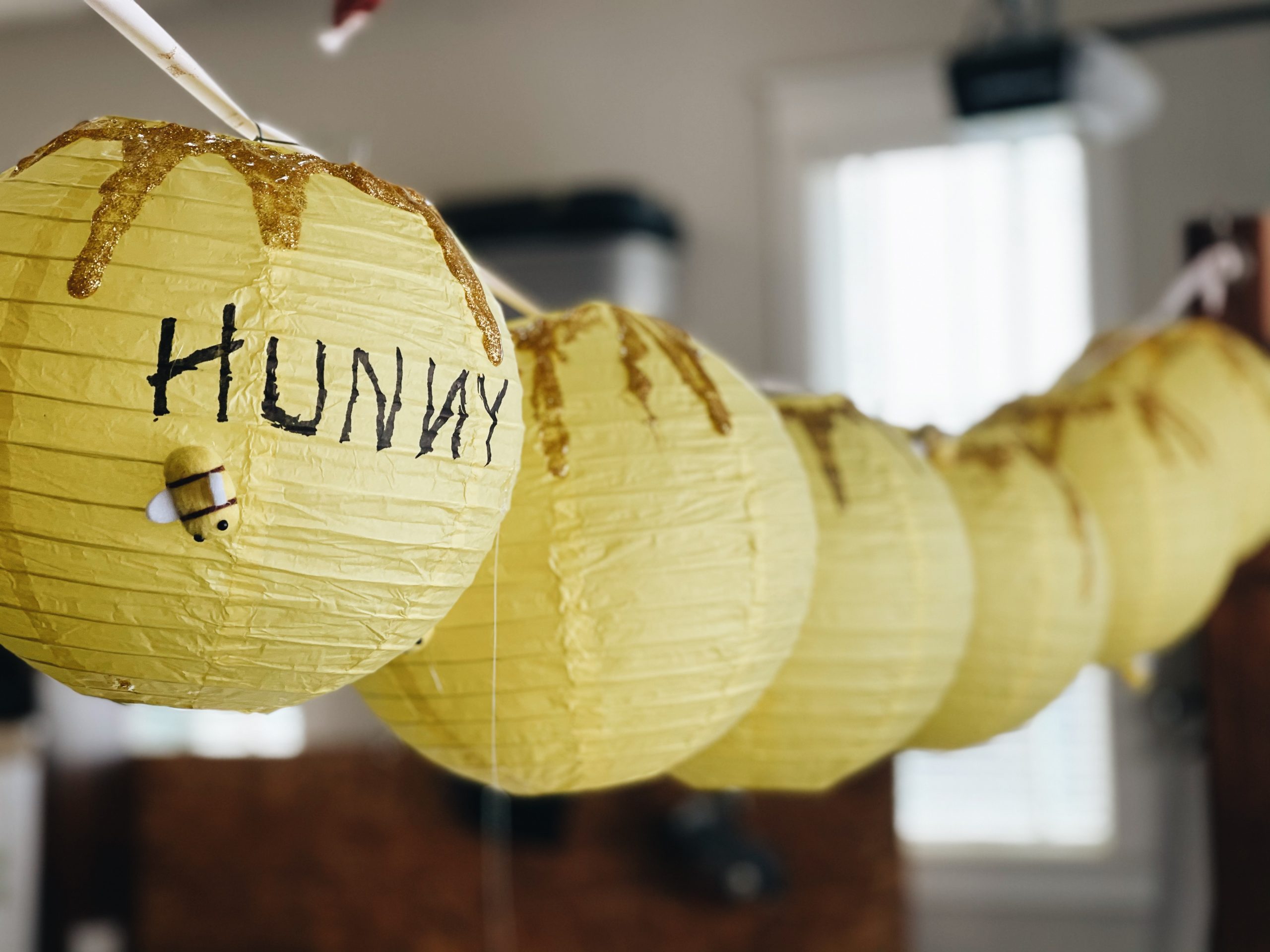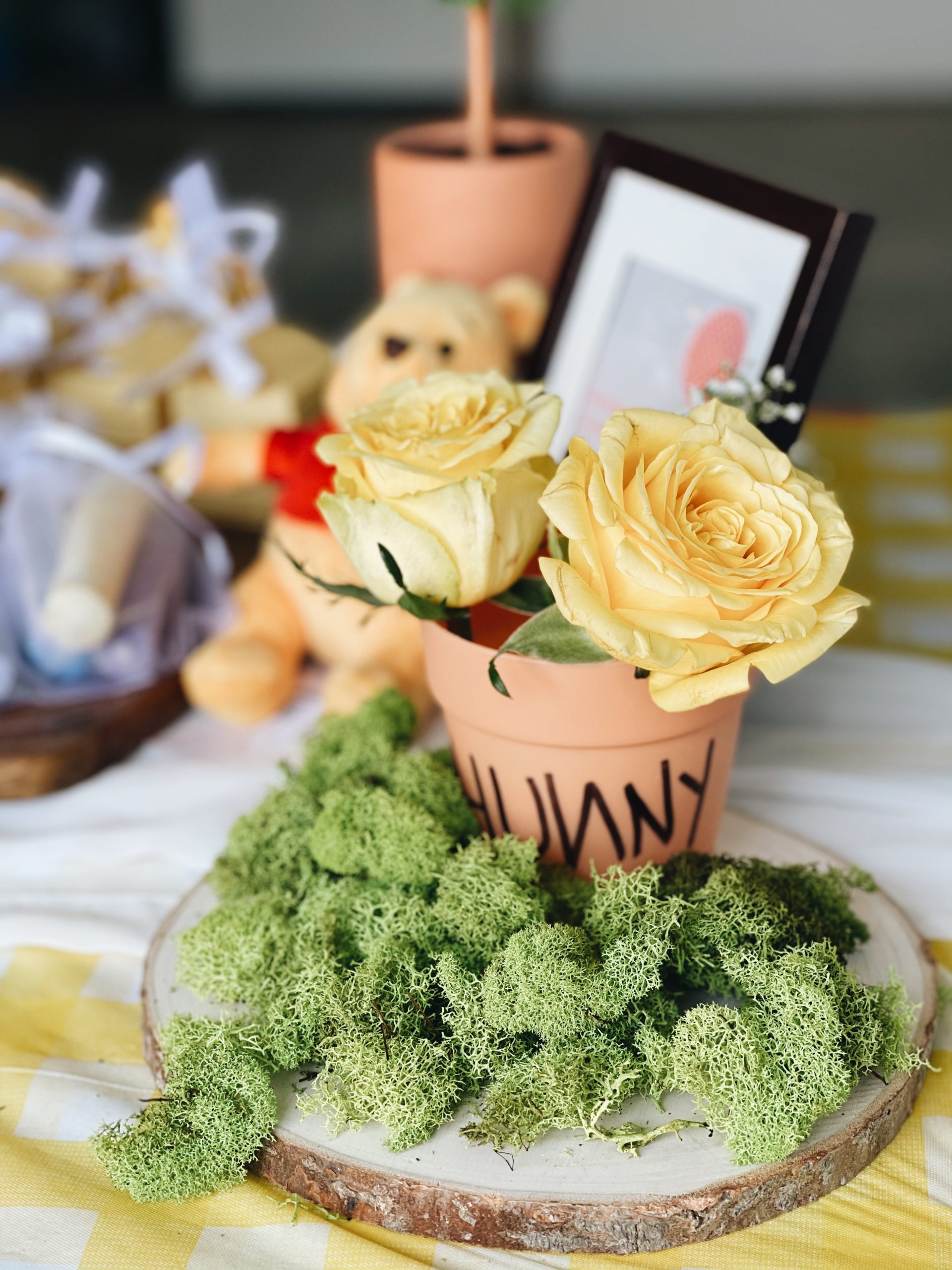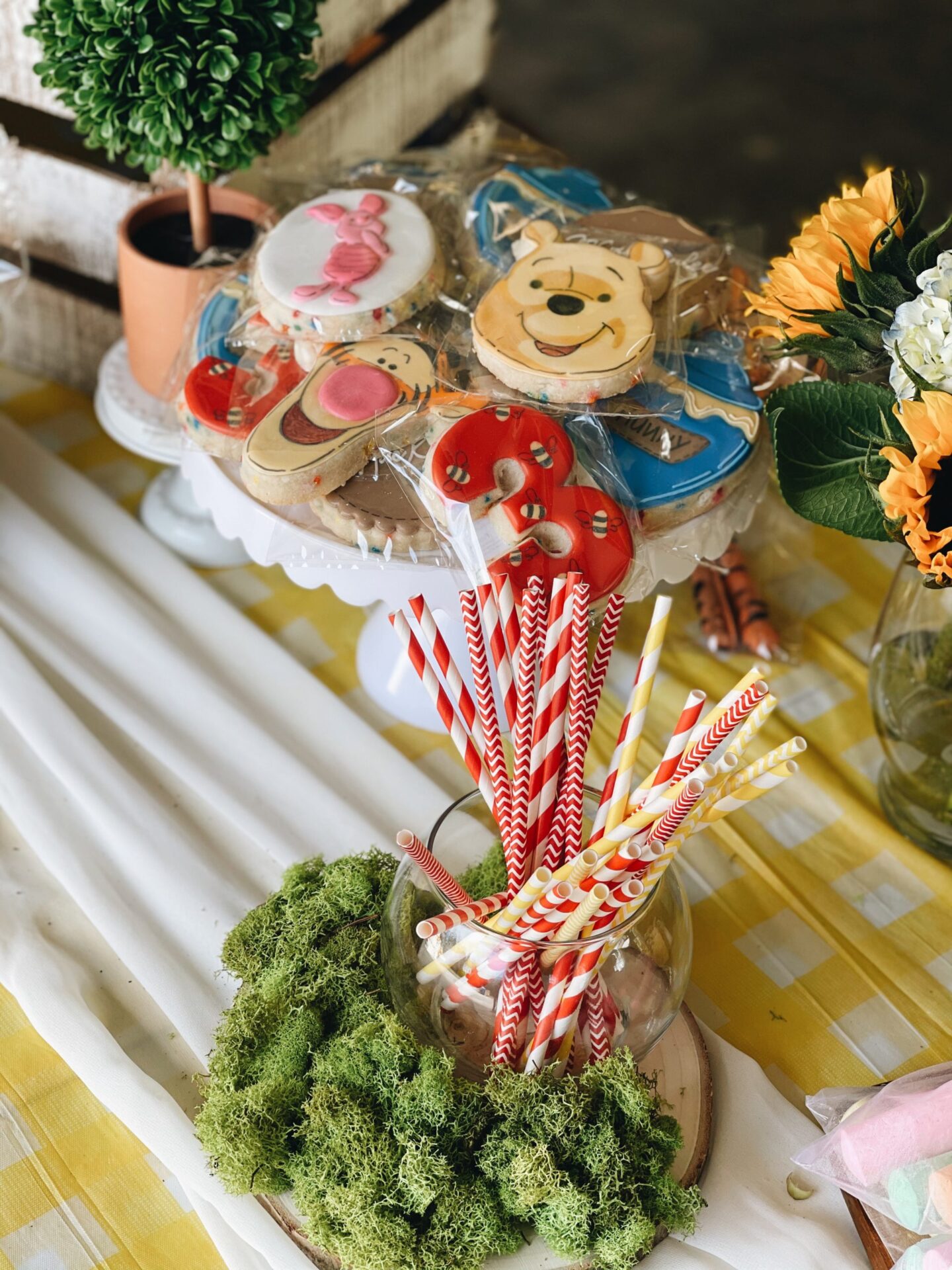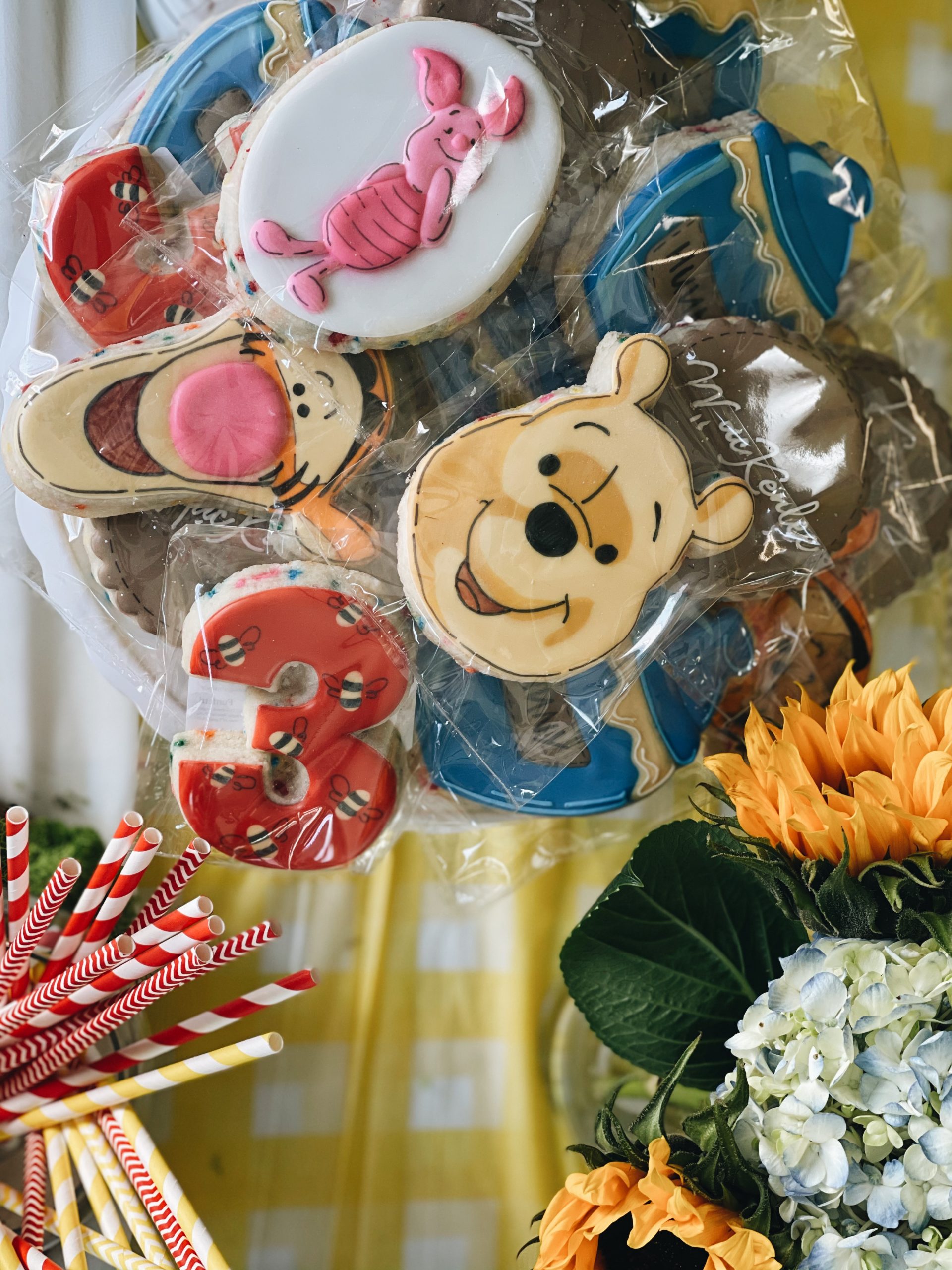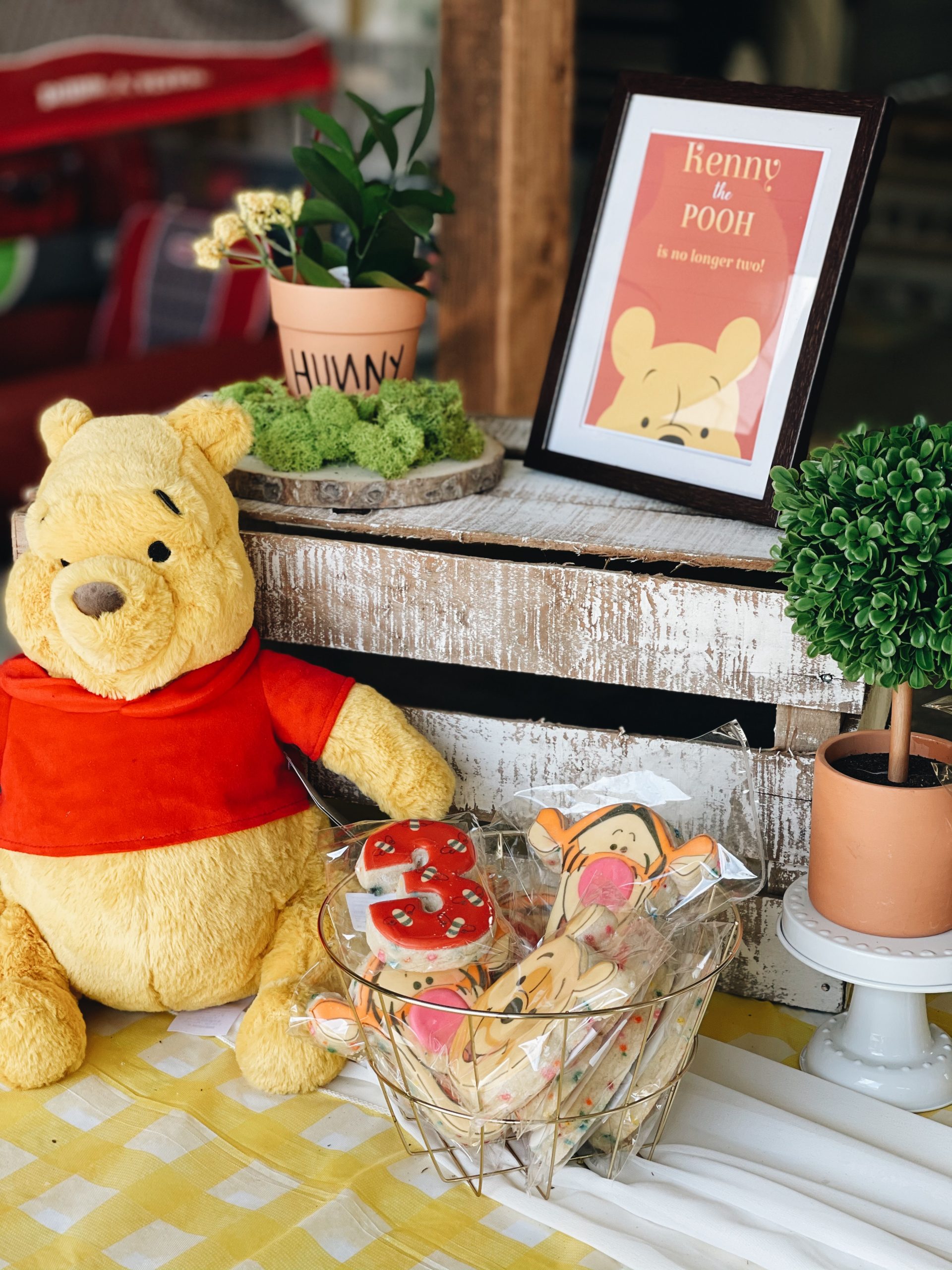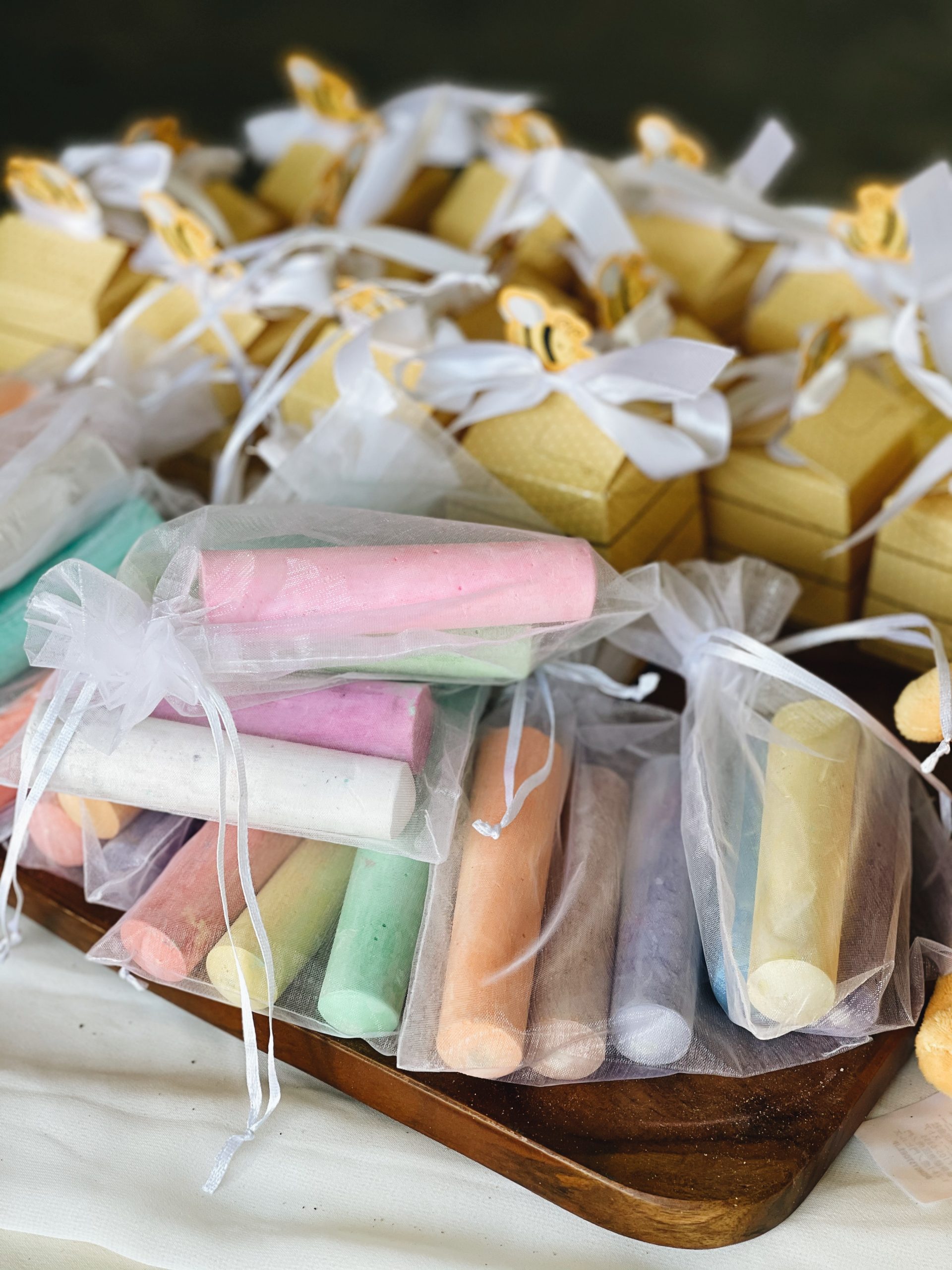 the birthday girl
I scoured Pinterest for a ready to wear Pooh bear outfit for Kenny, but there wasn't anything that really stood out to me. So again, I improvised. I pulled this little look together with the help of Amazon and Walmart.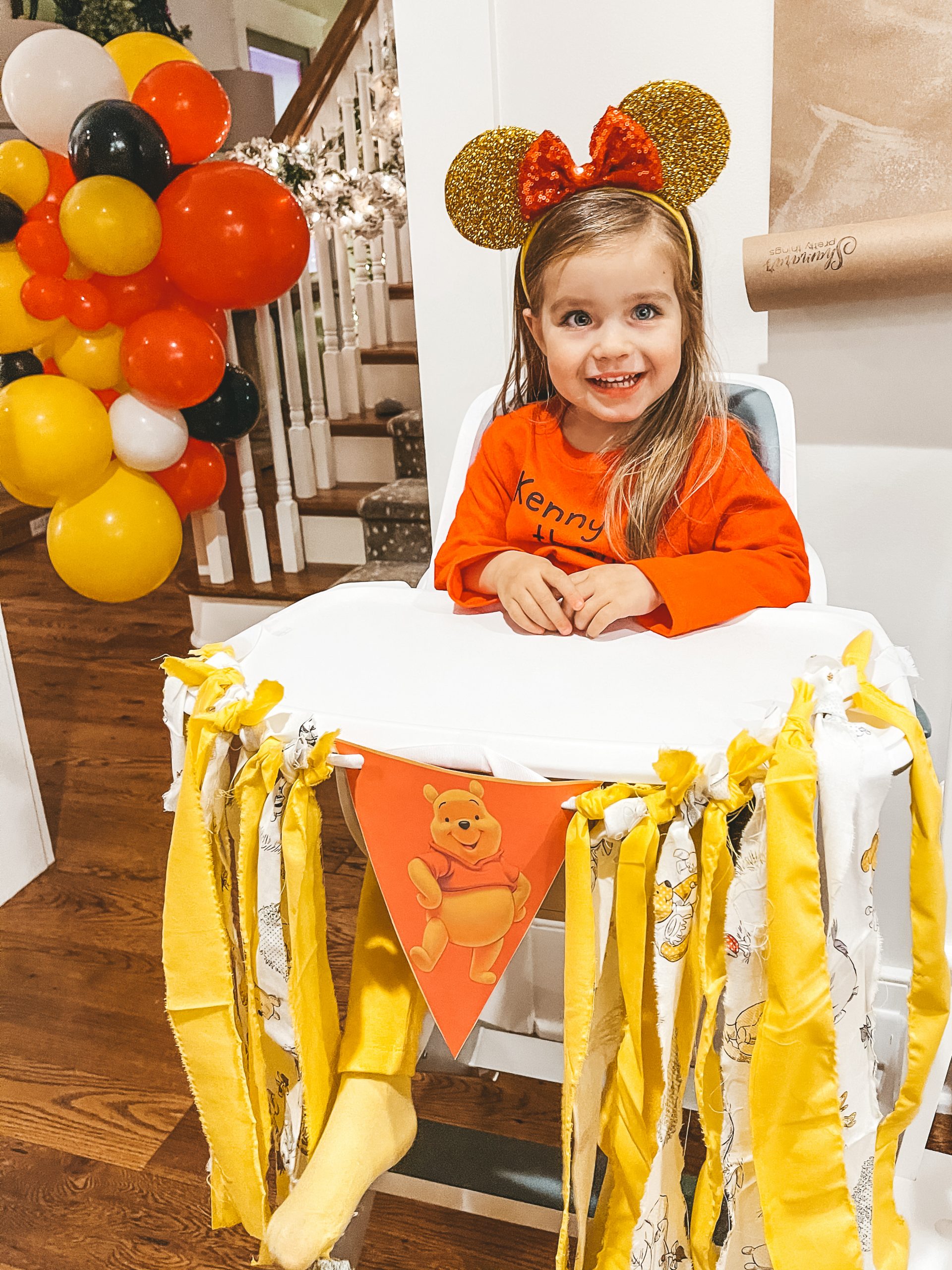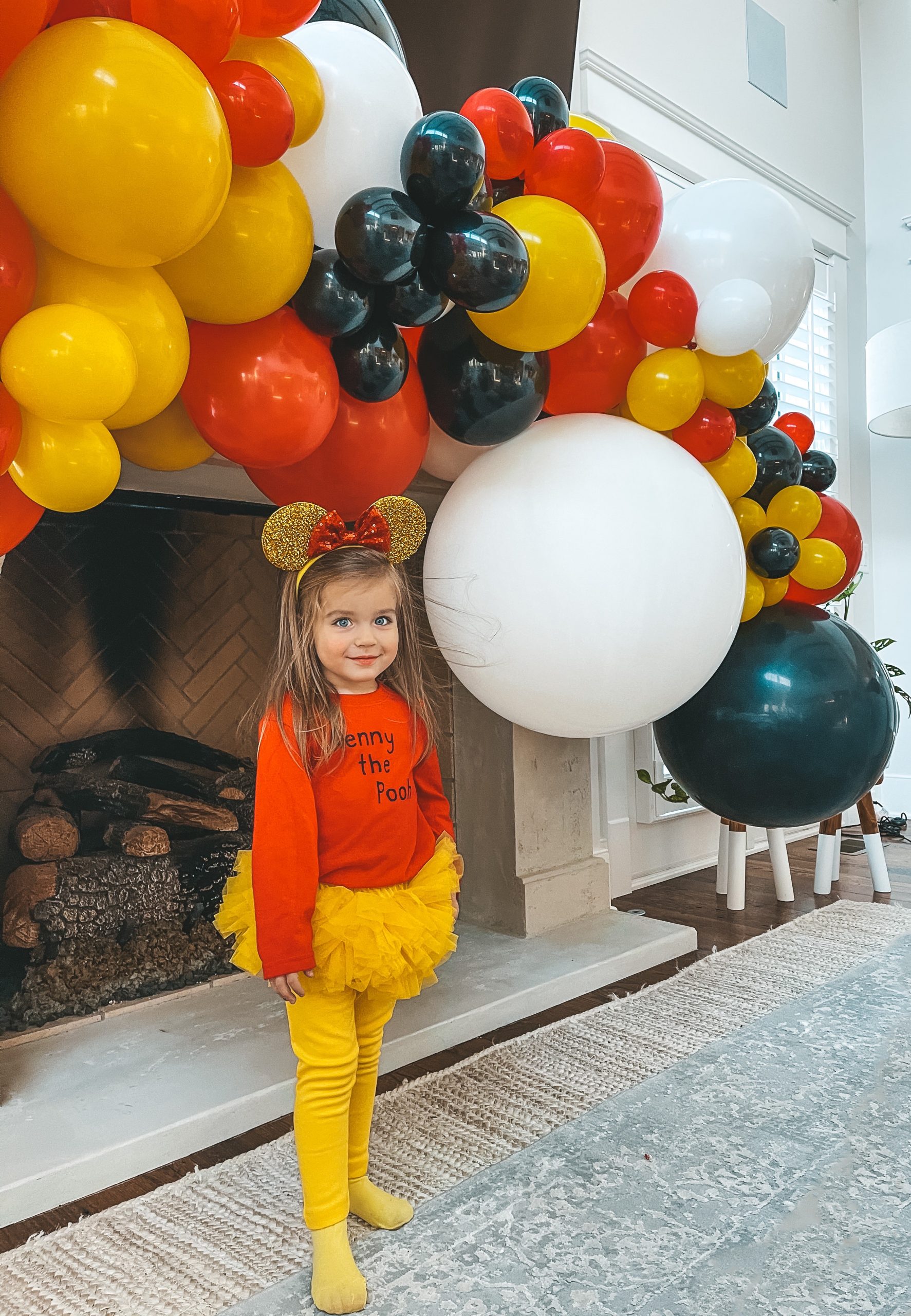 shop this post

Local Vendors Used
Decor: CalPay Picnic
Birthday Sign: Alpha-Lit Nashville
Balloons: Carrie Me Up and Away
Birthday Cake: Copper Whisk Cakes
Cookies: Radiant Sugar by Emily