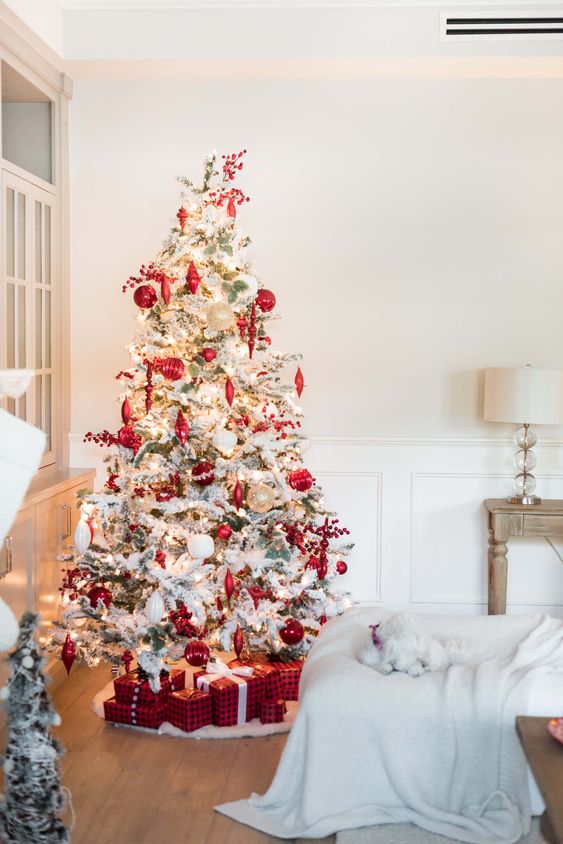 This year we keep hearing about all sorts of issues surrounding Christmas shopping like shortages and delayed shipping times, so we need to get an early start this year. Here are more than 100 Christmas gift ideas for her, whoever the "her" in your life may be.
The first one goes out to all the mamas.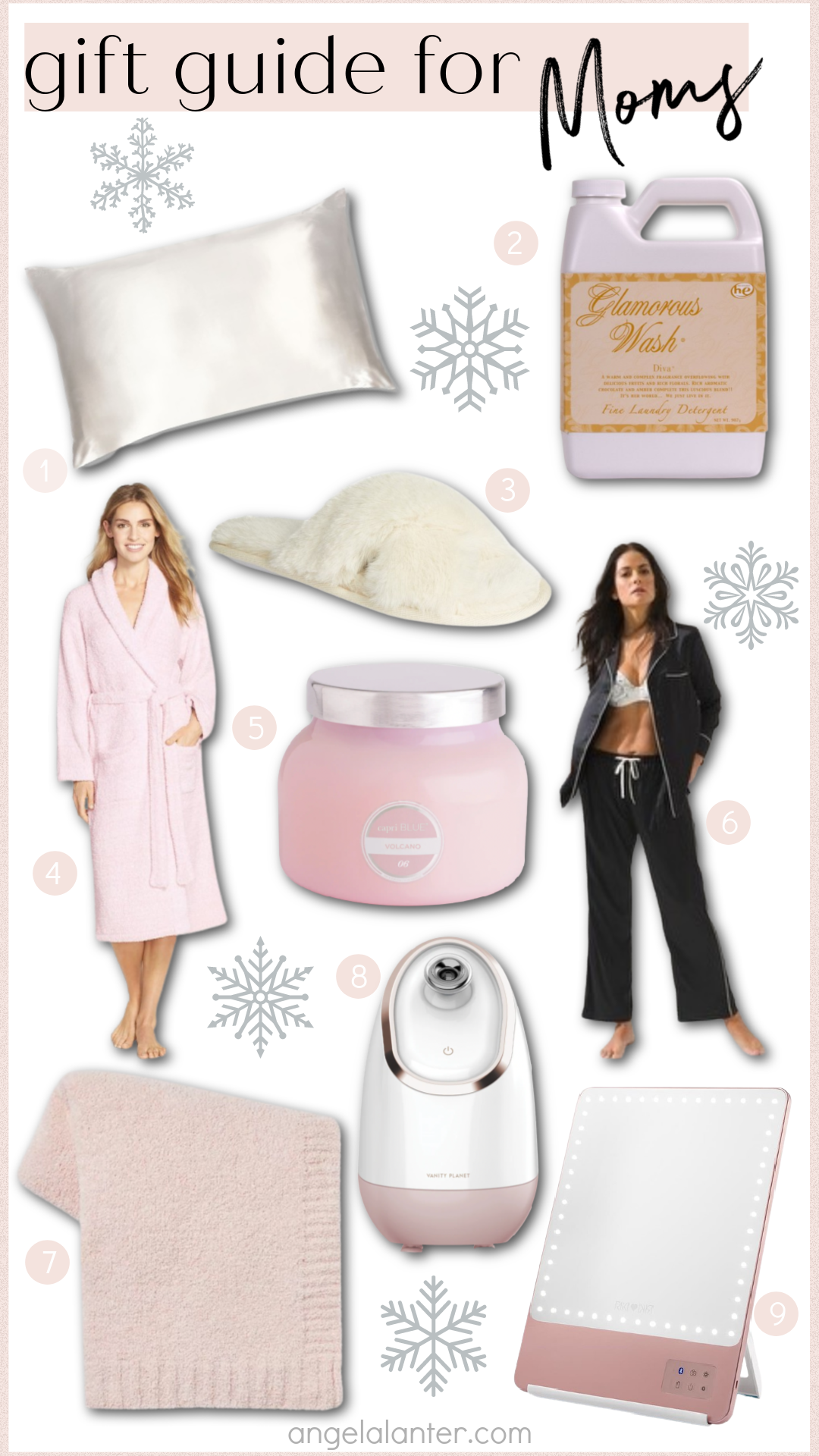 1. Silk Pillowcase // 2. Glamorous Wash // 3. Slippers // 4. Barefoot Dreams Robe // 5. Candle // 6. Pajamas // 7. Throw Blanket // 8. Steamer // 9. Makeup Mirror
shop gifts for mom


Next, let's find some great Christmas gift ideas for her under $50.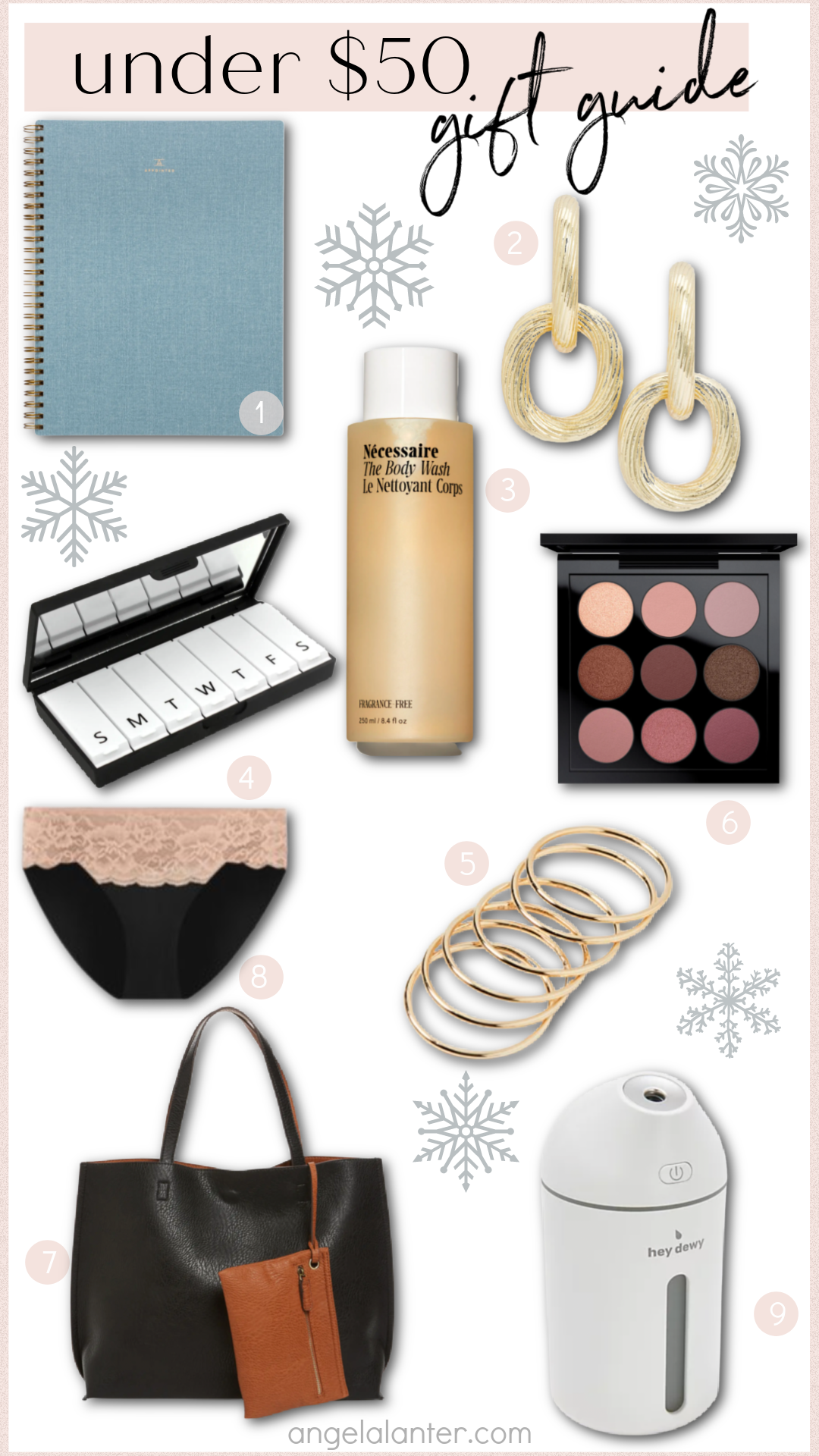 1. Notebook // 2. Kendra Scott Earrings // 3. Necessaire Body Wash // 4. Pill Box // 5. Ring Set // 6. MAC Eyeshadow Palette // 7. Reversible Leather Tote // 8. Undies //9. Hey Dewy Humidifier
shop gifts under $50


I think we all have a beauty lover in our life, right? These are my favorite people to shop for, since they speak my love language, lol.
There are so many fun gift ideas for beauty lovers come Christmastime. I rounded up 9 super cute ideas that anyone who loves makeup, skincare or haircare would positively love.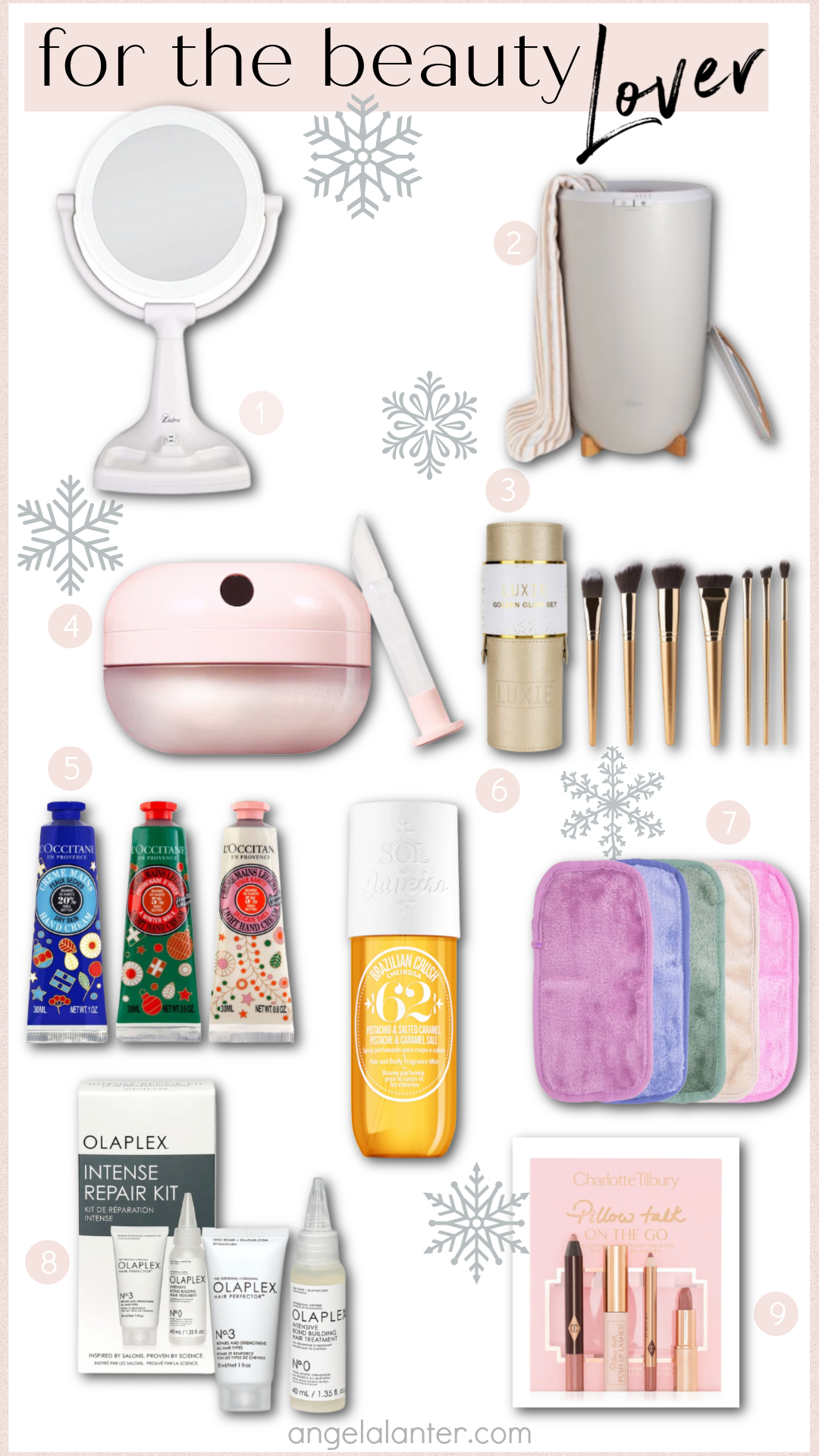 1. Makeup Mirror // 2. Towel Warmer // 3. Makeup Brushes // 4. Laneige Lip Treatment // 5. Hand Cream Set // 6. Sol de Janeiro Body Spray // 7. Makeup Erasers // 8. Olaplex Gift Set // 9. Charlotte Tilbury Set
shop gifts for beauty lover


Another person we all have in our life? A fabulous hostess.
You know the type.
The person who is always the one willing to host gatherings, parties, holidays and more.
A person so warm and welcoming. Someone who has a fridge always stocked and a table always set.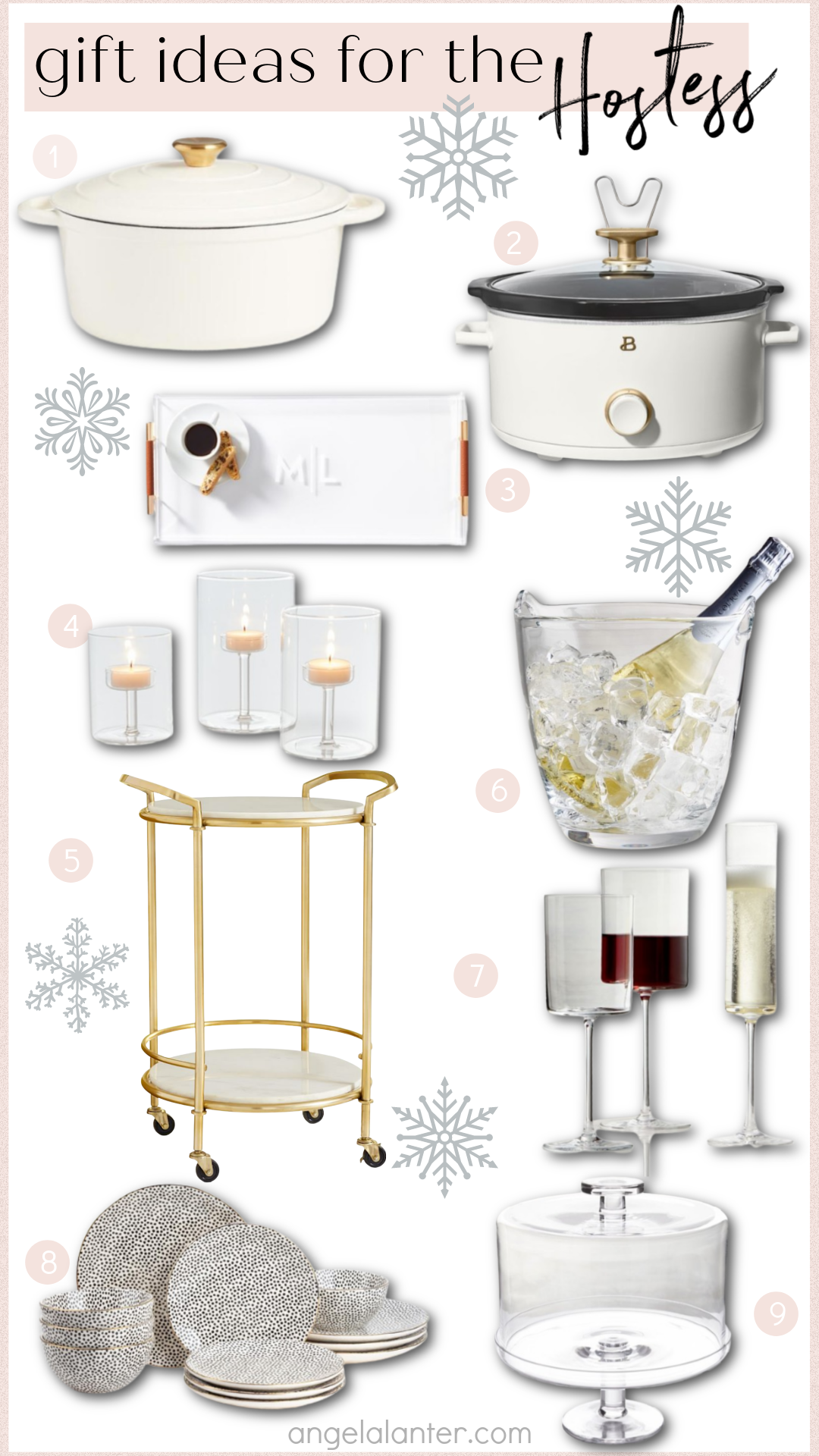 1. Dutch Oven // 2. Slow Cooker // 3. Monogram Tray // 4. Candle Holders // 5. Bar Cart // 6. Wine Bucket // 7. Wine Glasses // 8. Dish Set // 9. Cake Stand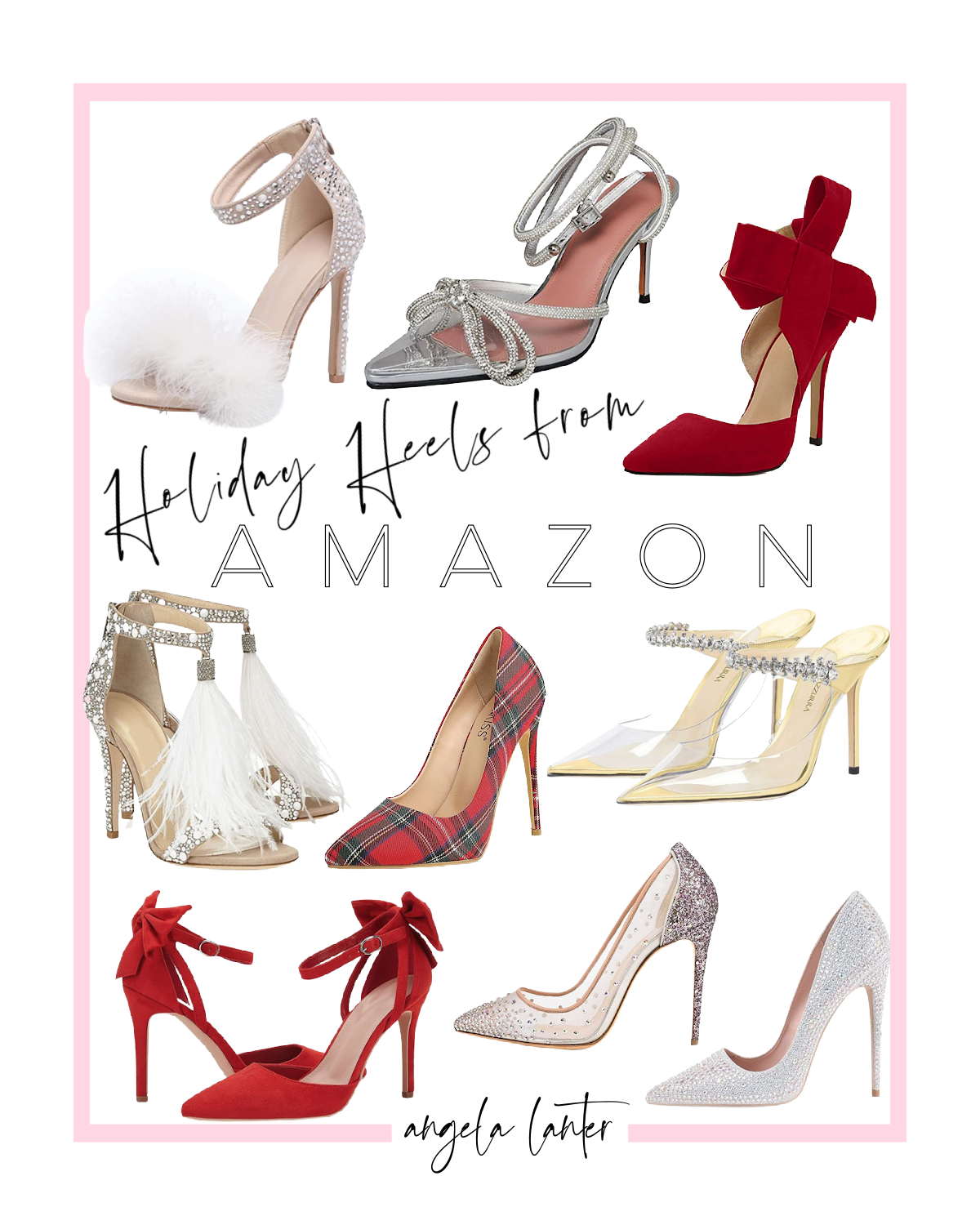 amazon holiday shoes


athleisure gifts


stocking stuffers


gifts for teachers


gifts for the cozy lover