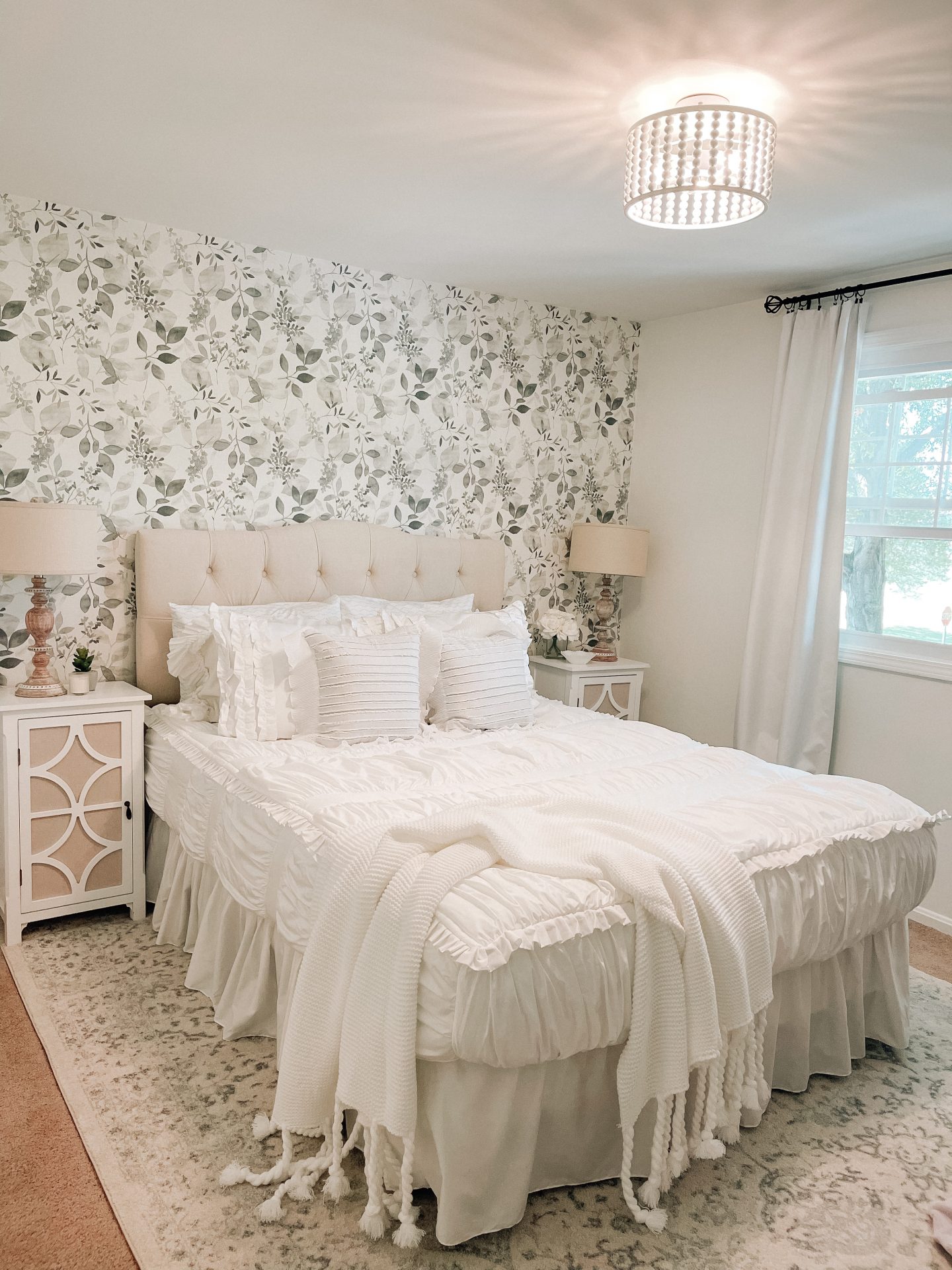 Welcome to the easiest bedroom makeover ever. Let's check out our guest bedroom makeover on a budget.
If you've been around here for awhile, then you know that Matt and I rented a townhouse in Ohio back in 2019.
We have slowly worked on making each room our own without doing major renovations since we don't own it. And, yes, we've asked if they would let us buy our townhouse but they won't allow it. 🙄
We've spent the past two months here in Ohio and my main focus was giving the guest bedroom a refresh and I think we accomplished it.
Since we don't spend a ton of time here, I wanted to refresh the space without breaking the bank.
Guest bedroom should be inviting and cozy, so that's what I wanted to achieve with this project.
Here's what the room looked like when we first arrived.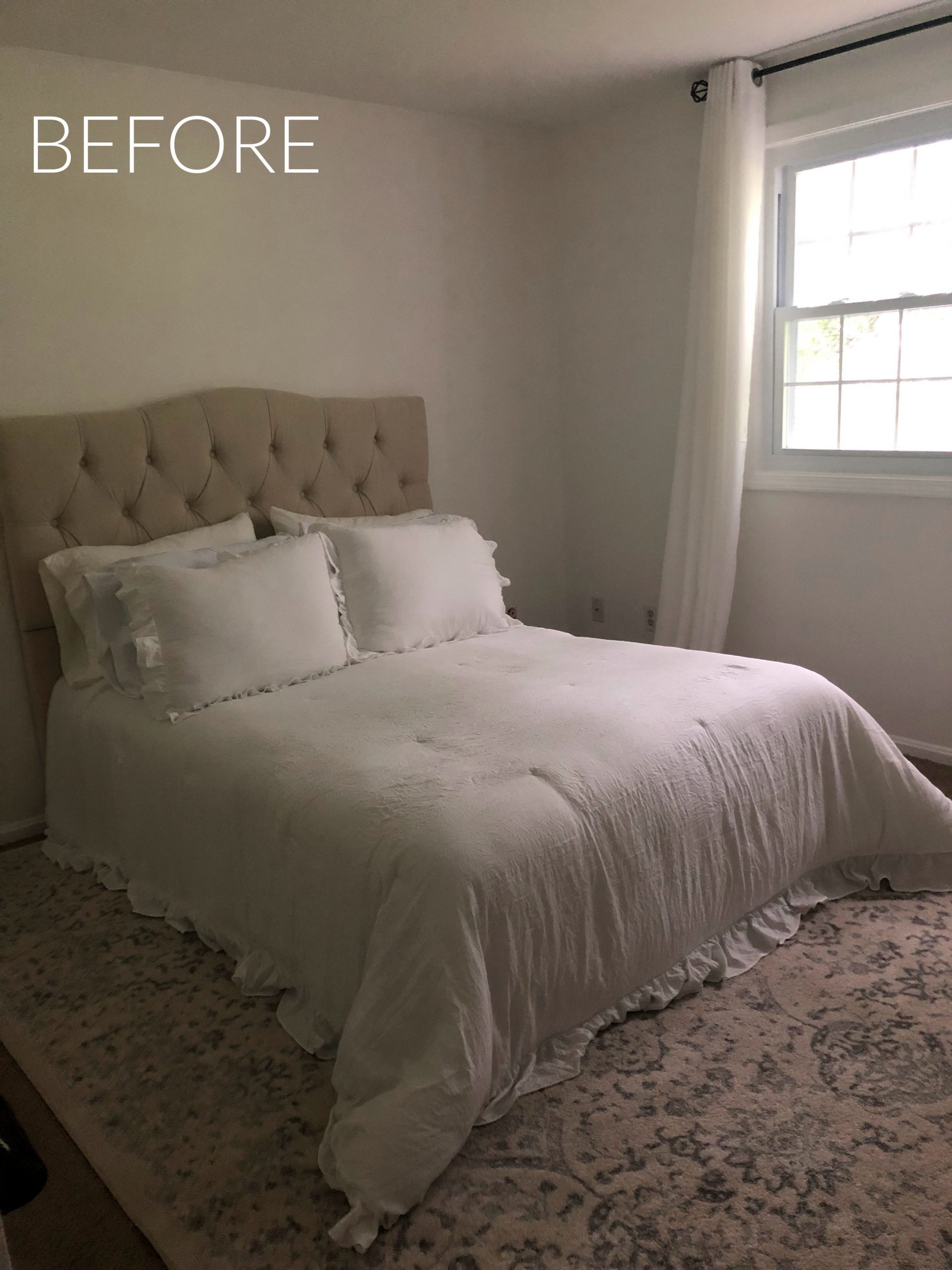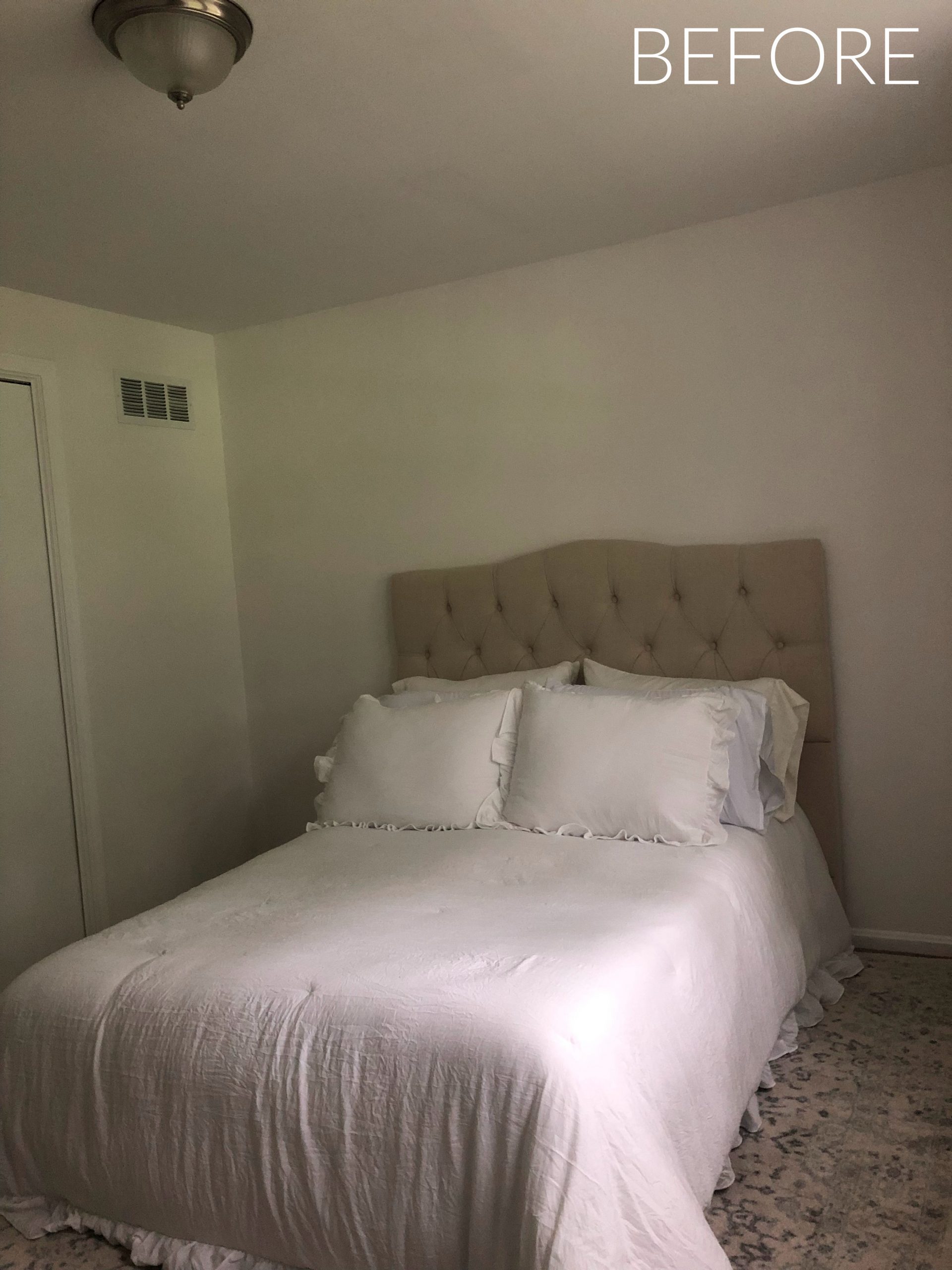 Since moving in, the only thing we did to this room was paint it white. If you recall, the entire townhouse was this terrible pink-tan shade that HAD to go.
I hate the carpeting upstairs, so I bought the biggest area rug I could fit into the bedroom.
Since the room isn't very big, I decided that a couple of things would make a huge difference:
Switch out the boob light
Add a feature wall
Update the window treatments
Refresh the bedding
These four simple things made a WORLD of difference.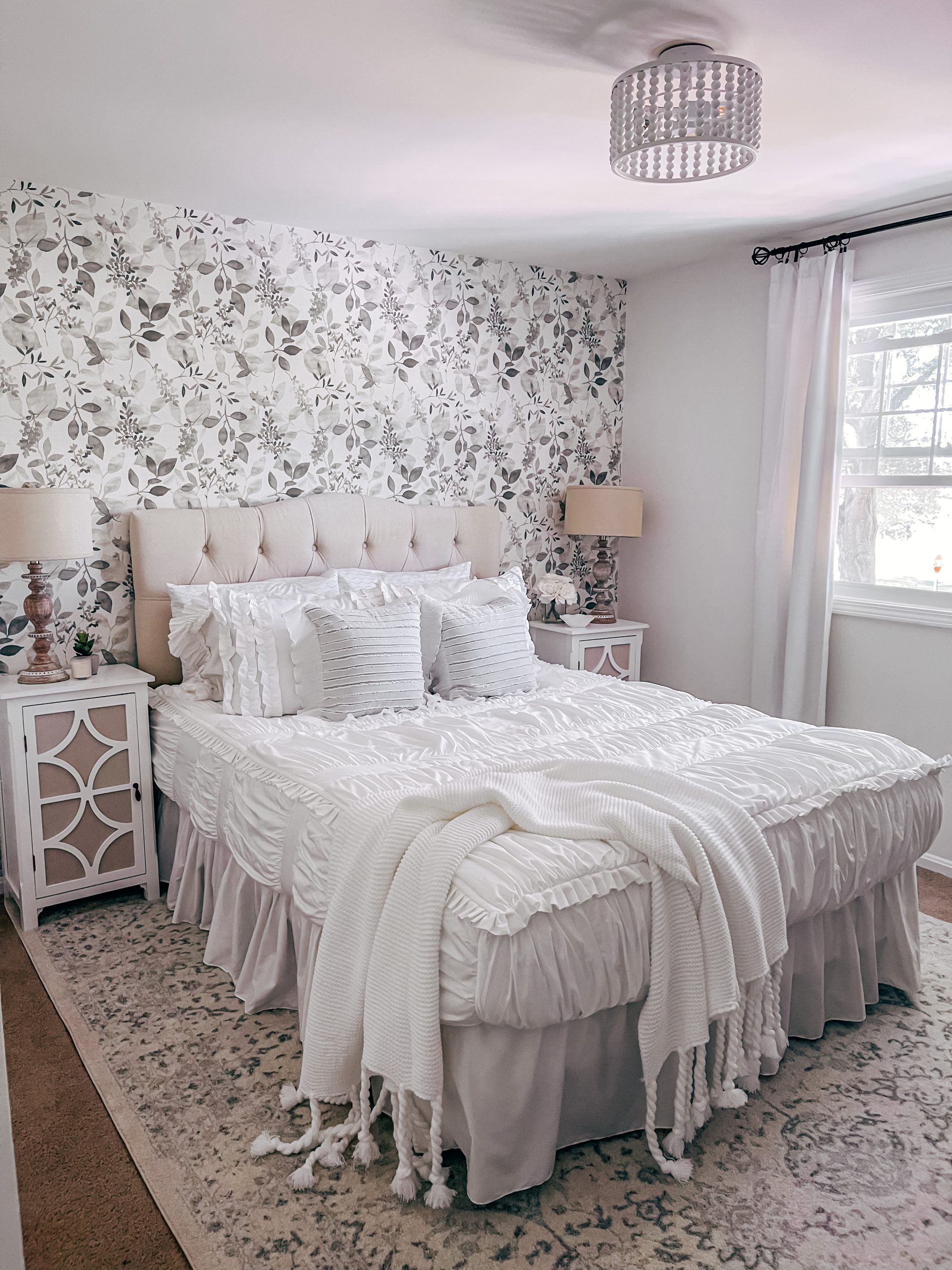 SO much better right?
Since we're renting, I chose a peel and stick wallpaper and it was the perfect choice.
That wall is now a showstopper.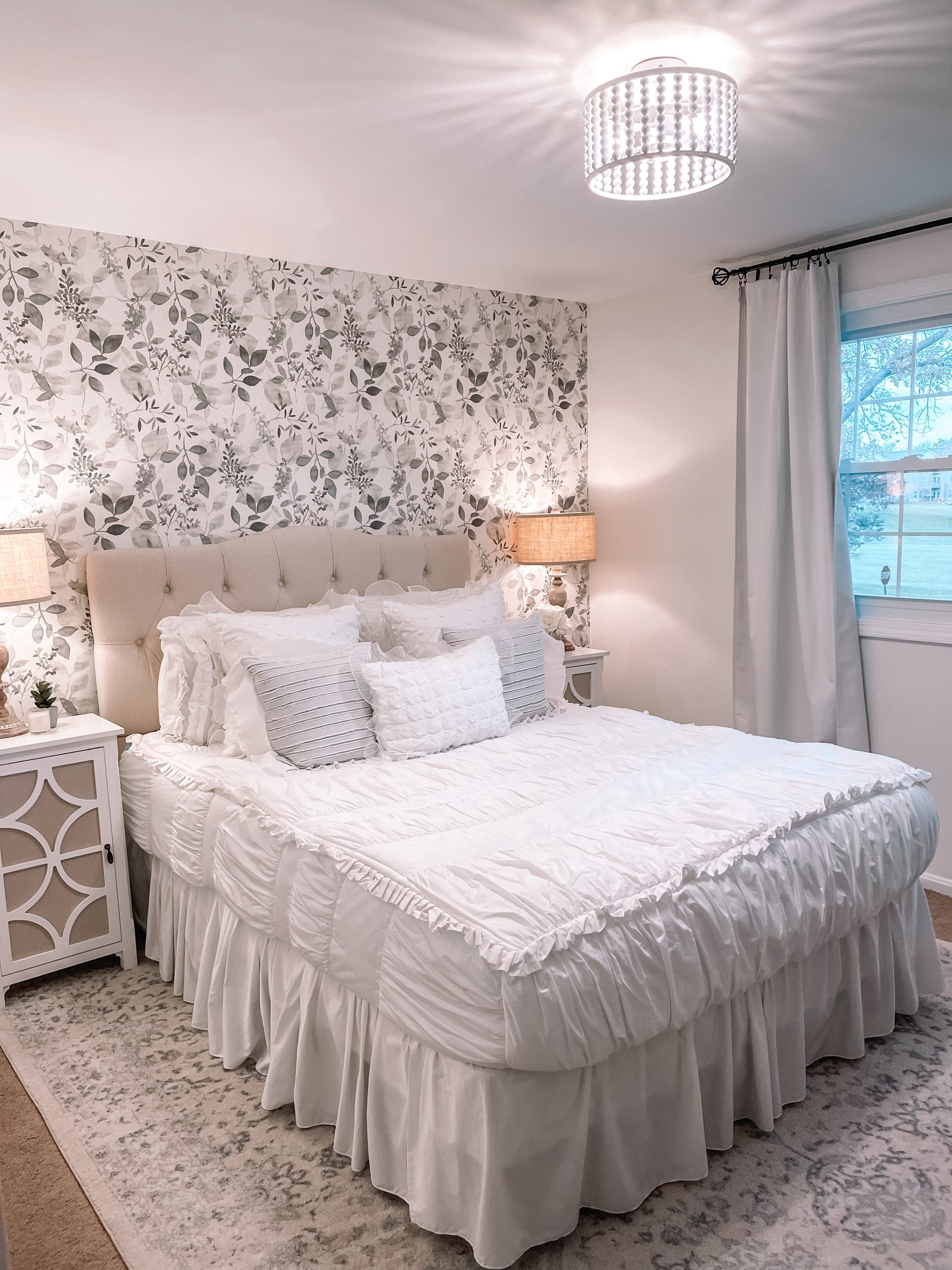 The terrible boob light was next to go.
I found this gorgeous white beaded light fixture on Amazon and I couldn't love it more.
This light fixture was so affordable and makes such an impact in the room.
I recycled older nightstands and lamps we already owned, but I'm not in love with either of them for this room, so those may be switched out here pretty soon.
Oh, and let's not forget the windows. I simply dropped the drapes down with some curtain rings and it made such a big difference.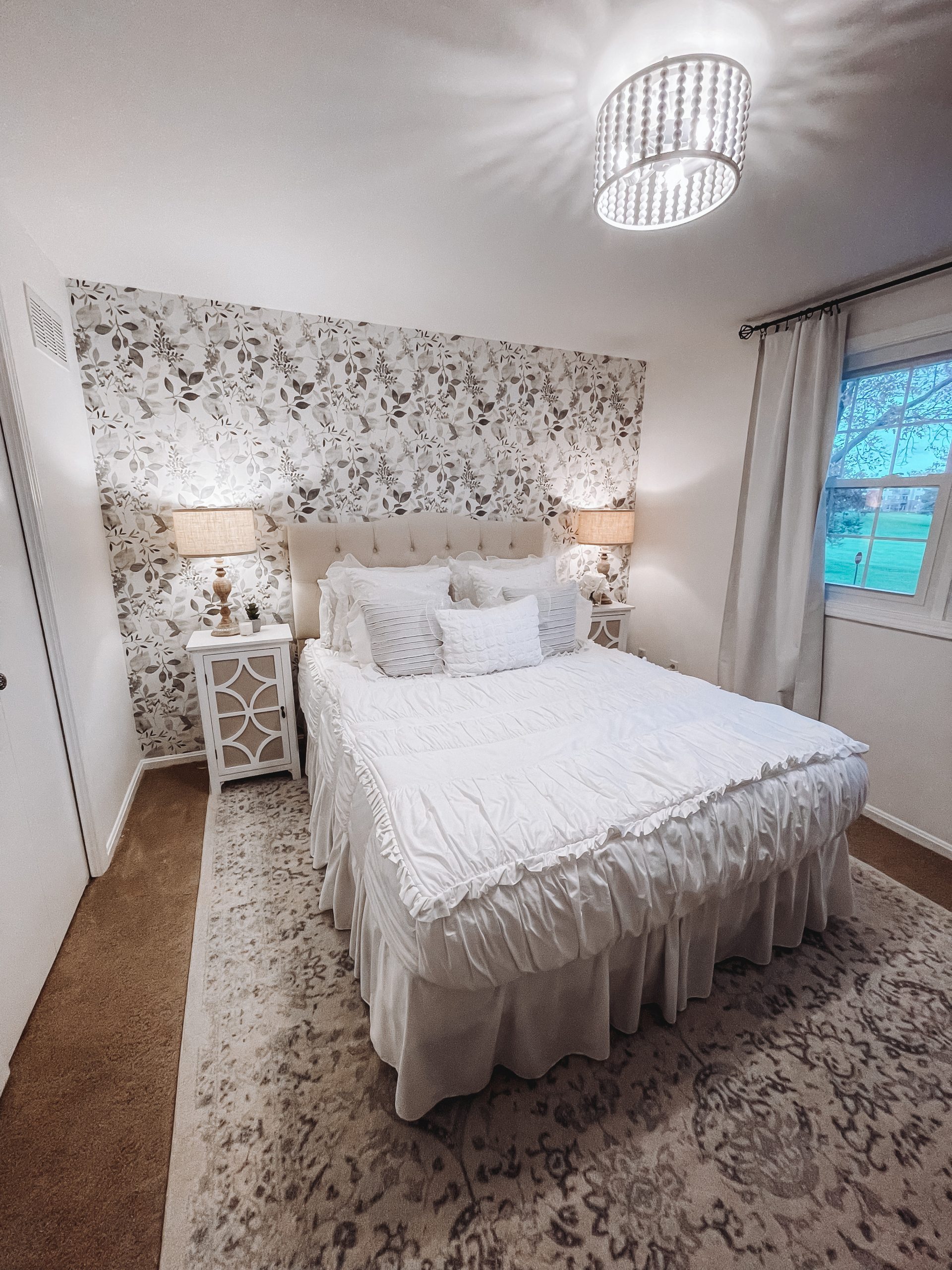 The bedding was the real cherry on top.
I connected with my girlfriend, Betsy, who owns Beddy's and she suggested the Sugarcoated Luxe bed set.
Y'all. My mom and I are seriously blown away by this Beddy's bedding. It's so soft, amazing quality and even more gorgeous in person.
Use my code: ANGELAL to get 15% off your Beddy's purchase.
shop this post