It's no secret that I love a good deal. Ya girl is all about finding the cutest looks for y'all that are affordable… Which is why I love these Steal vs Splurge posts.
I've been wanting to create a high end looks for less video for some time, so I thought I'd try it out here on the blog first and see if y'all love the idea as much as I do.
Let's kick things off with one of my favorite brands: Barefoot Dreams.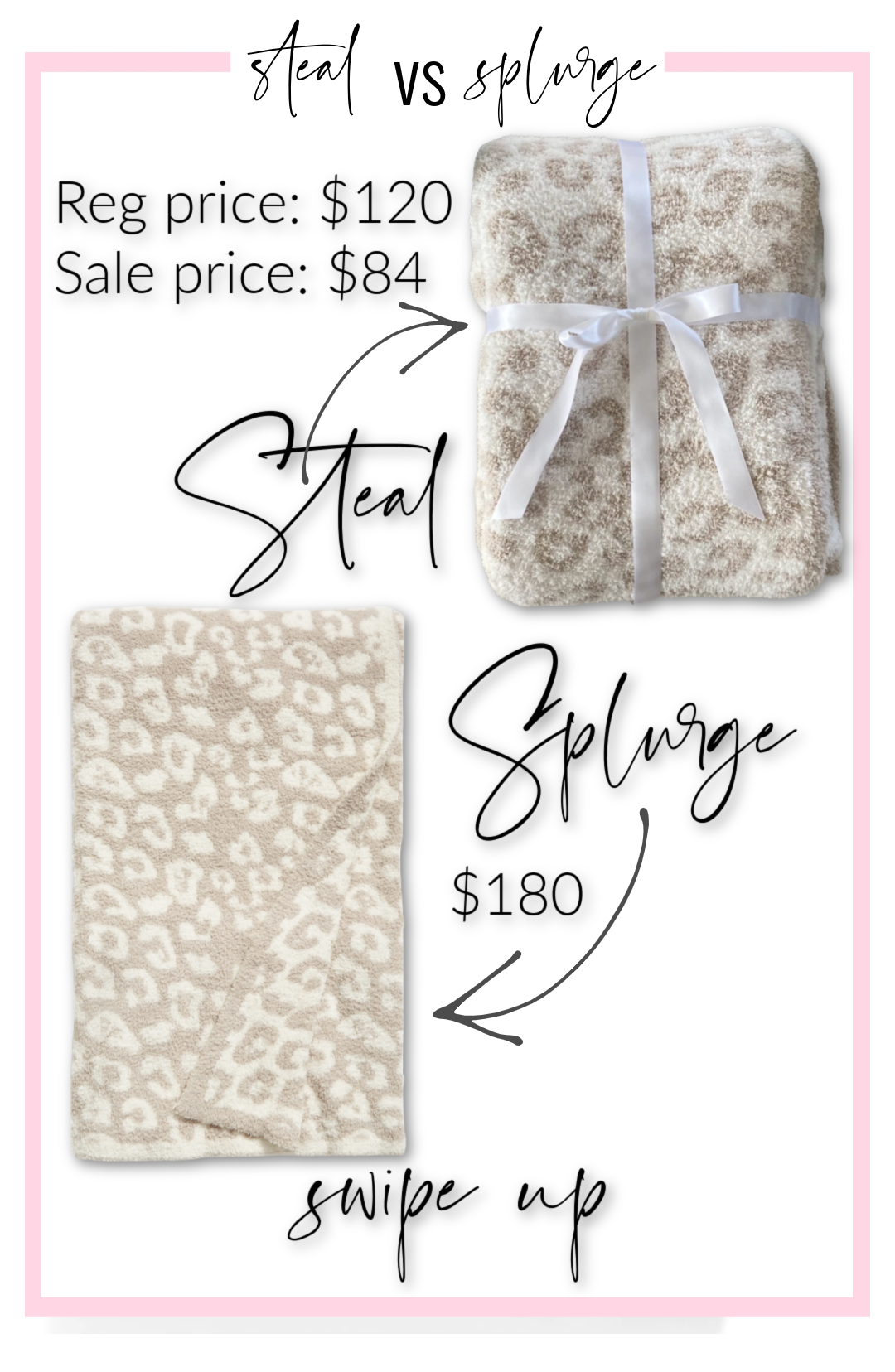 I la la love my Barefoot Dreams throw blanket.
It comes to bed with me pretty much every night. There's something so comforting about how buttery soft Barefoot Dreams products are.
One request I get a ton is for affordable Barefoot Dreams dupes.
Look, I get not wanting to spend $180 on a throw blanket. That's more than most people spend on their entire bedding set. I actually bought my BD throw blanket on major sale at Nordstrom Rack last year.
This cozy leopard print throw blanket from The Styled Collection is such a steal!
At 53% less than the price of the Barefoot Dreams throw blanket, you can't pass it up. It's available now for pre-sale and you need to order one ASAP, the last time they came in stock, they sold out in less than 24 hours.
Talk about an awesome Christmas gift for so many people in your life. And what a great steal vs splurge option.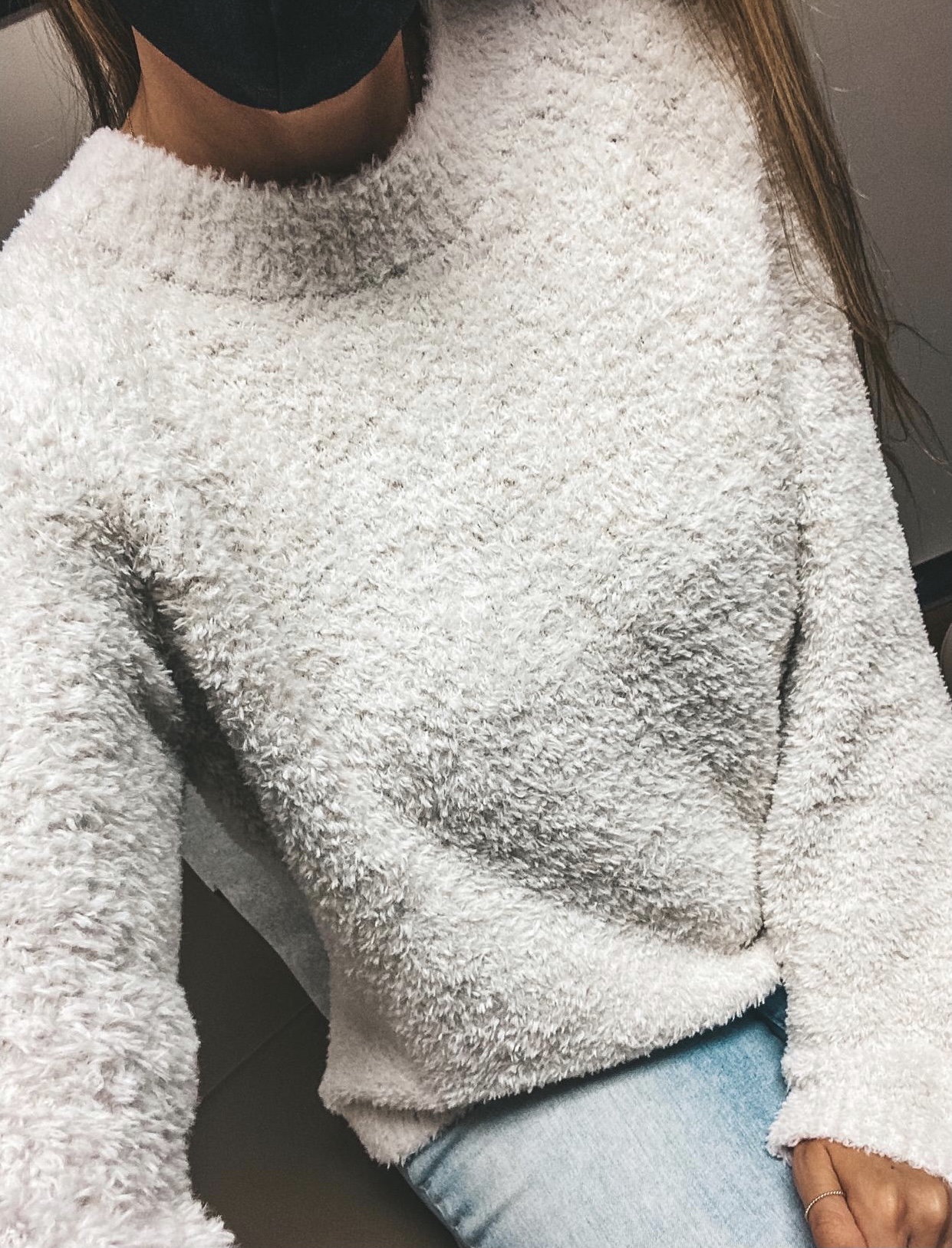 This $24.99 sweater from Target is the closest you're going to come to the real Barefoot Dreams deal. The only difference between this sweater and my Barefoot Dreams sweater is that this one is a bit thinner of a material.
This sweater is, however, just as buttery soft and luxurious. You cannot beat the quality for this price.
Another great steal vs splurge find.
The Target sweater is technically called a, "Sleep Sweater" whatever that means… I've never slept in a sweater before in my life.
But as you can see from the photo above, I wear mine as an everyday sweater and it's glorious.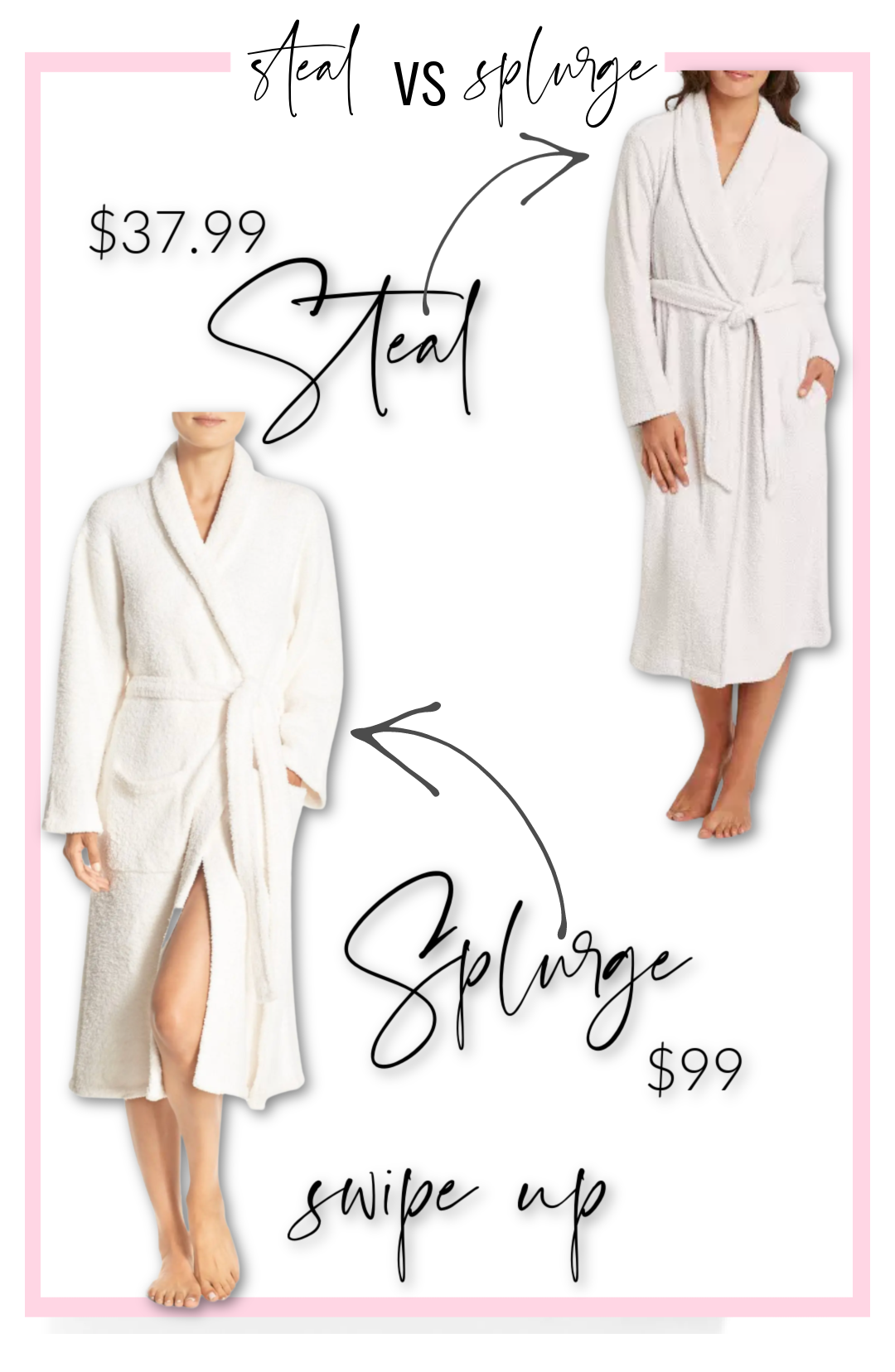 Hi, my name is Angela and I'm addicted to that #RobeLife.
It's true.
I wear my bathrobes constantly. I grew up calling robes, "House Coats" and Matt calls me an 80 year old woman.😂
This chenille robe was a very recent Target find that cannot be forgotten. It's incredibly soft and stretchy and EVERYTHING that a BD robes is.
This robe is an amazing gift for any woman in your life and it's only $38 + FREE shipping. Don't count on your local target having it in stock, it had just come out when I stumbled across it and the colors and sizes had all been extremely picked over already.
shop this post