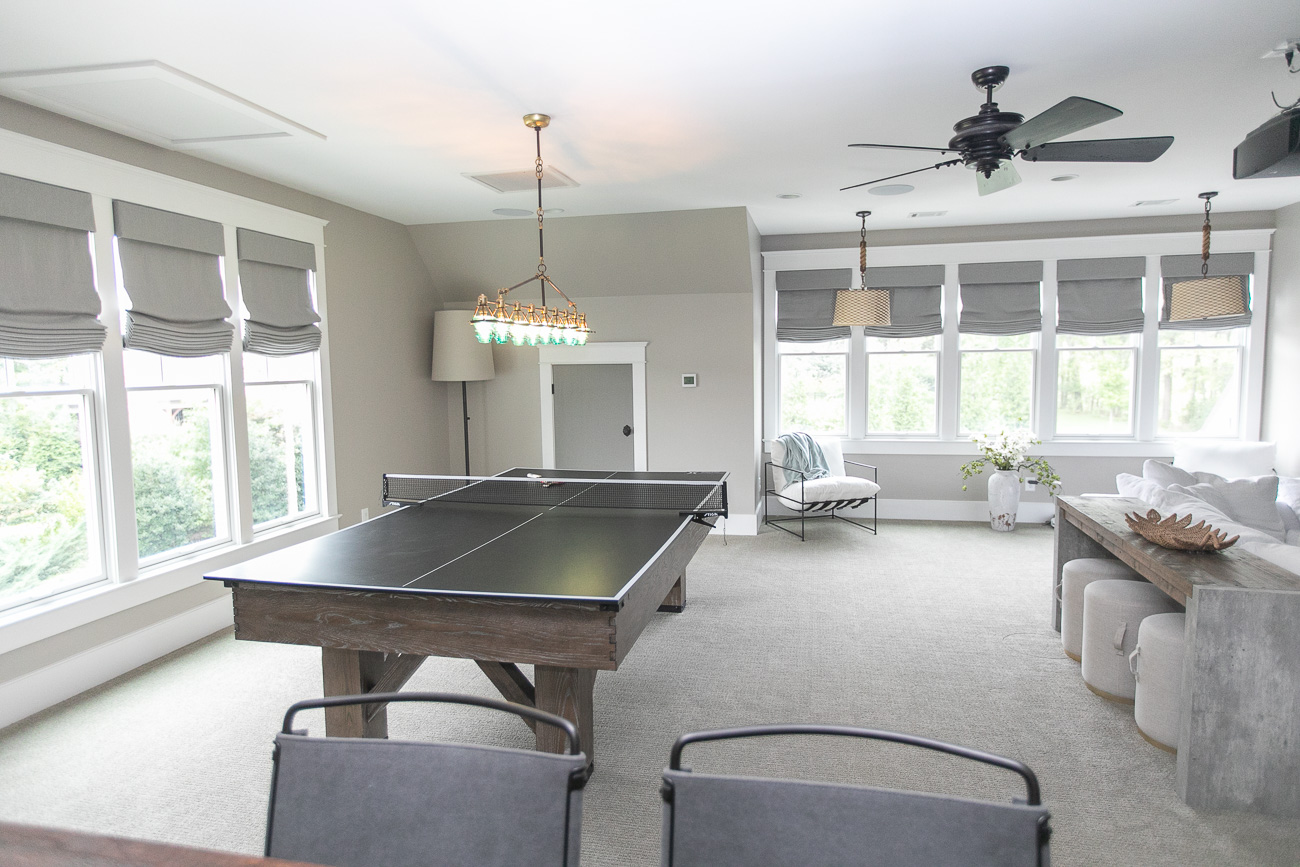 One major selling point for us with our Nashville house was the home theater. It was just something that both Matt and I always dreamt of having. Today we're showing a full tour along with our Somfy motorized window shades that really made the space come to life.
Our theater room is really a home theater space meets a recreational room. This space is where we watch movies, tv shows and sports events as a family, but it also doubles as a space to play pool, darts, board games, eat meals and so much more.
Because we have such a large family and host so many guests throughout the year, the theater room also doubles as a guest room in a pinch.
Since we often use this space as a guest room, as well as a theater (duh!), having blackout shades was of the utmost importance to us.
That's where Somfy motorized window shades come in.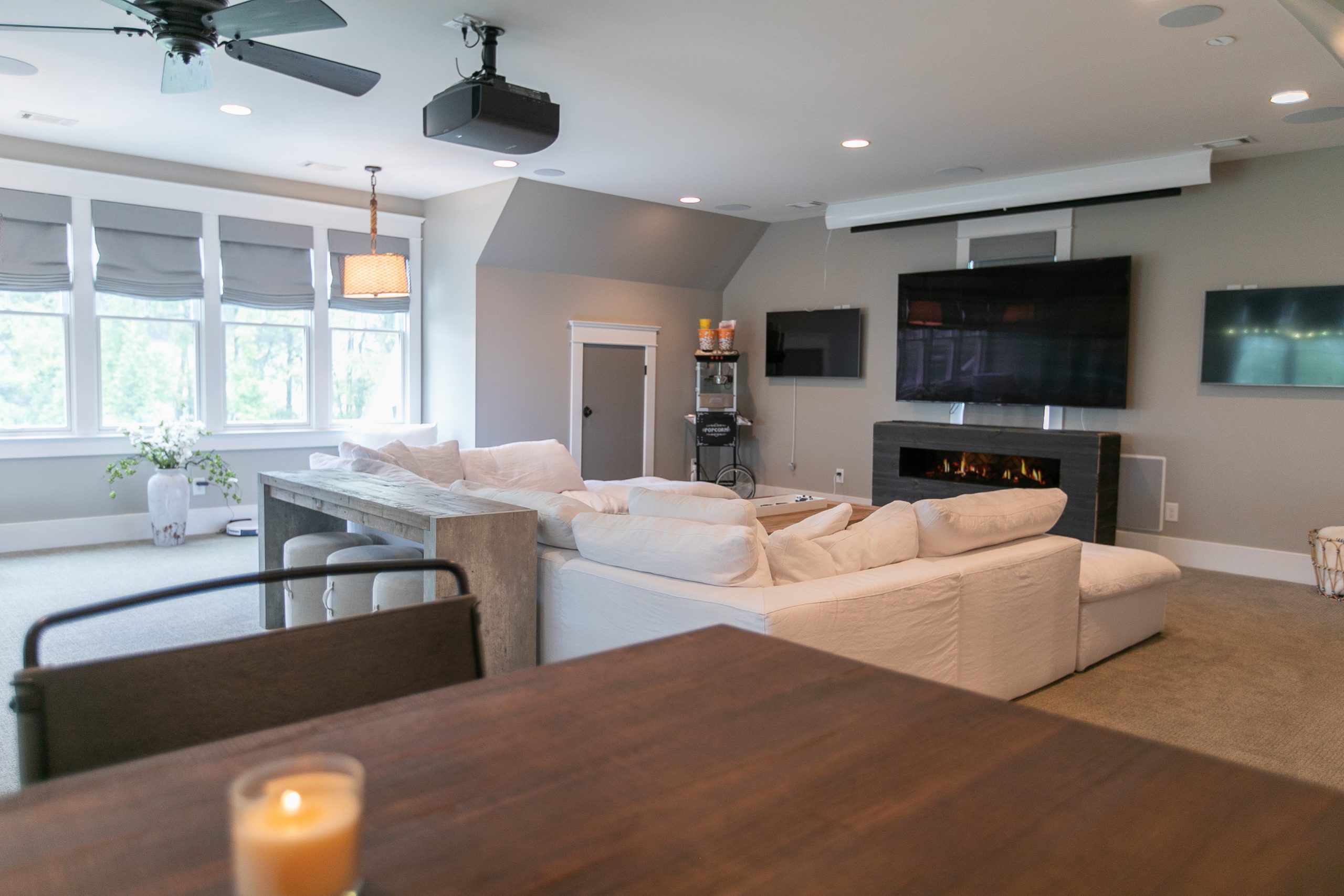 We had our first experience with Somfy window shades at our first home in LA. Our bathroom had a Somfy window shade over the bathtub. Matt and I thought we were just about the coolest ever when we first moved in a realized that the shade was motorized.
It's the little things in life, y'all. 😂
When we bought our second house in LA, it was new construction and we knew we had to have motorized window treatments in our primary bedroom. We went again with Somfy and it was the best decision. Check out that bedroom in this blog post.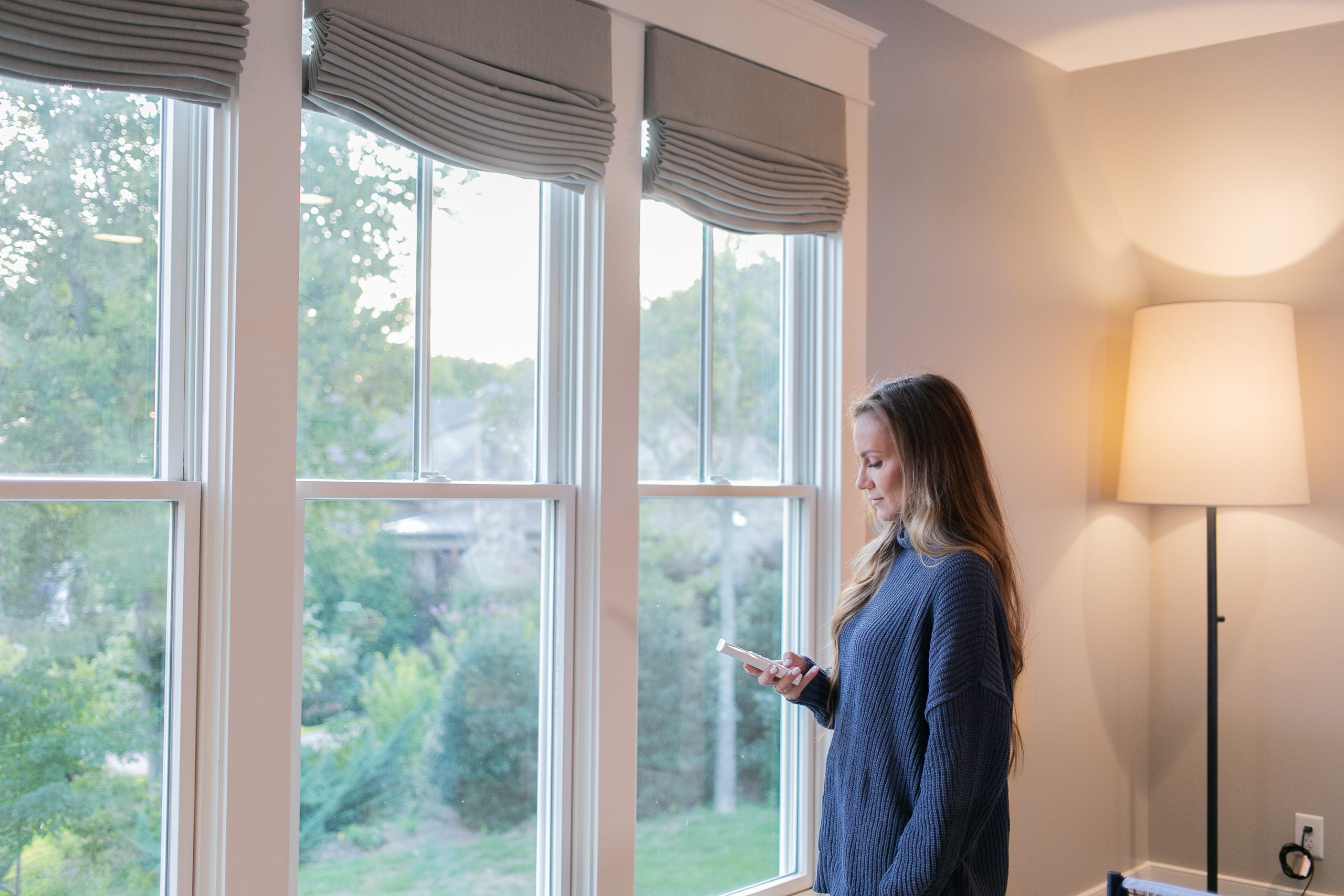 When we bought our Nashville home, it was a no-brainer when it came to the windows.
They needed to be relaxed Roman shades and they needed to be Somfy.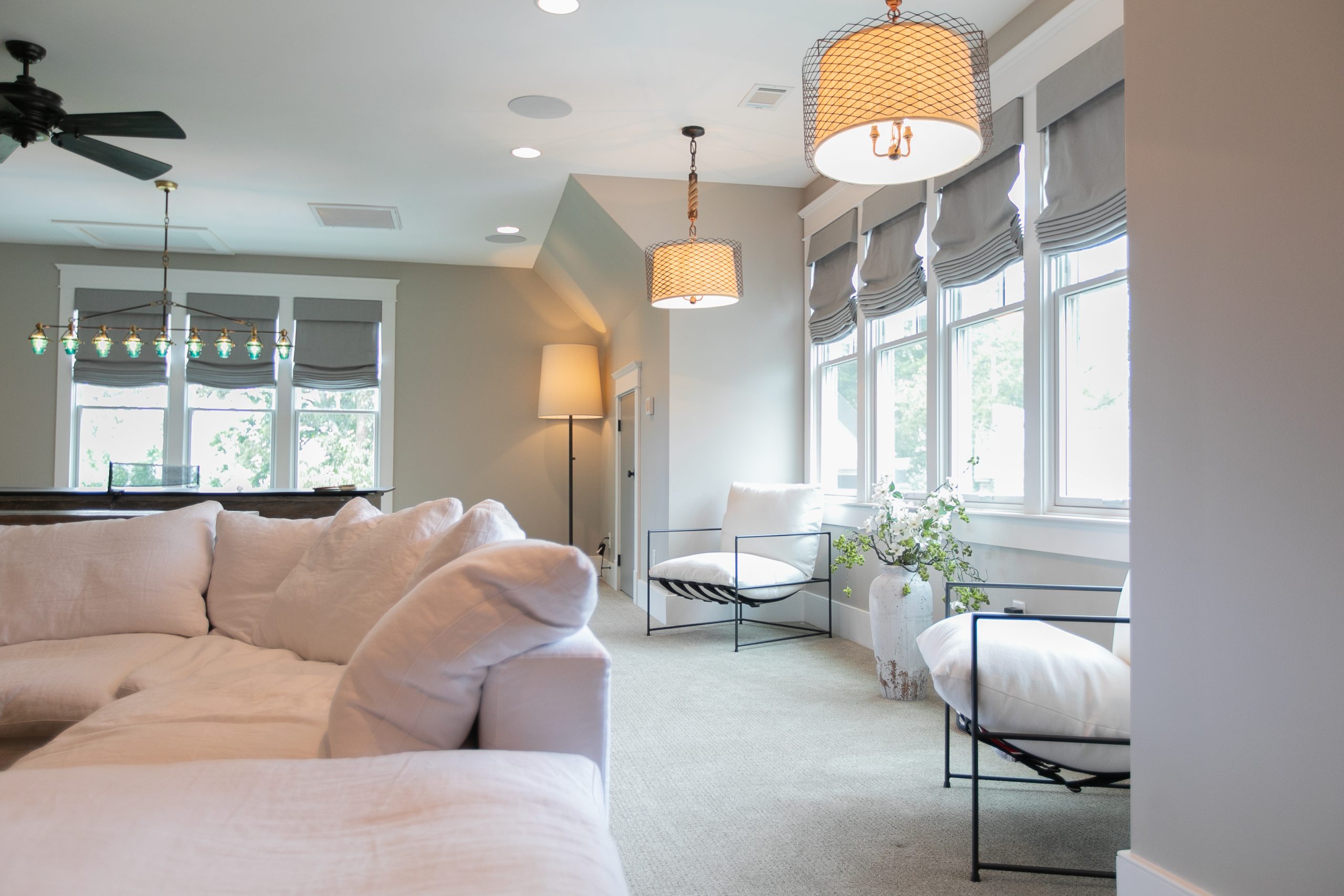 After having custom white, motorized, relaxed Romans from Somfy added to our primary bedroom and bathroom, we knew that this was the only way to go in the theater room.
Originally I wanted to go with white in here as well, but after discussing with our interior designer, Lara Cella, we decided to go with this soft grey and it was such a brilliant choice for the space. Shades of Automation and JLS Designs did such an incredible job with these treatments.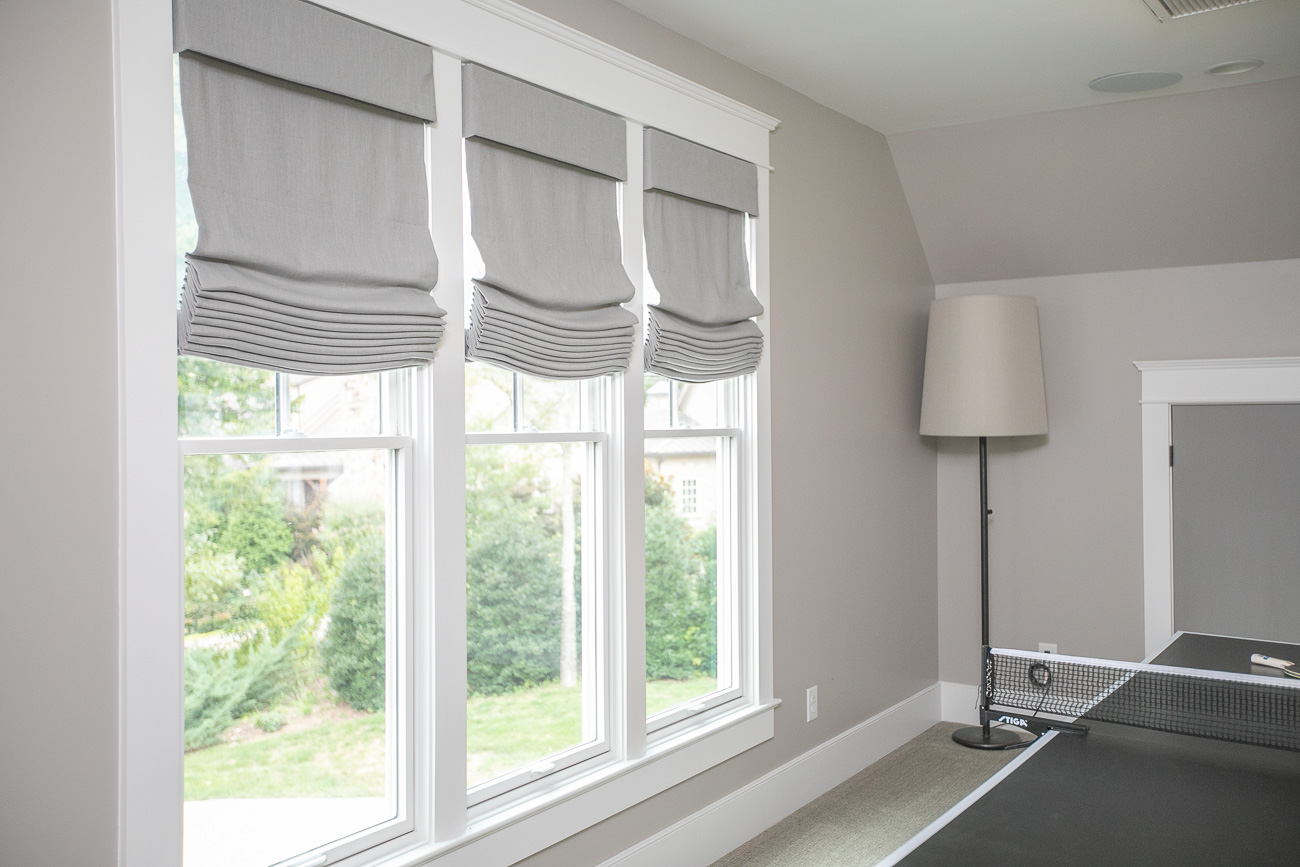 The shades not only helped to soften the space, but darken so that we can fully enjoy our movie viewing (or sleeping!) experience.
One of our favorite features to the Somfy system is the remote control and how easy it is to program your window treatments.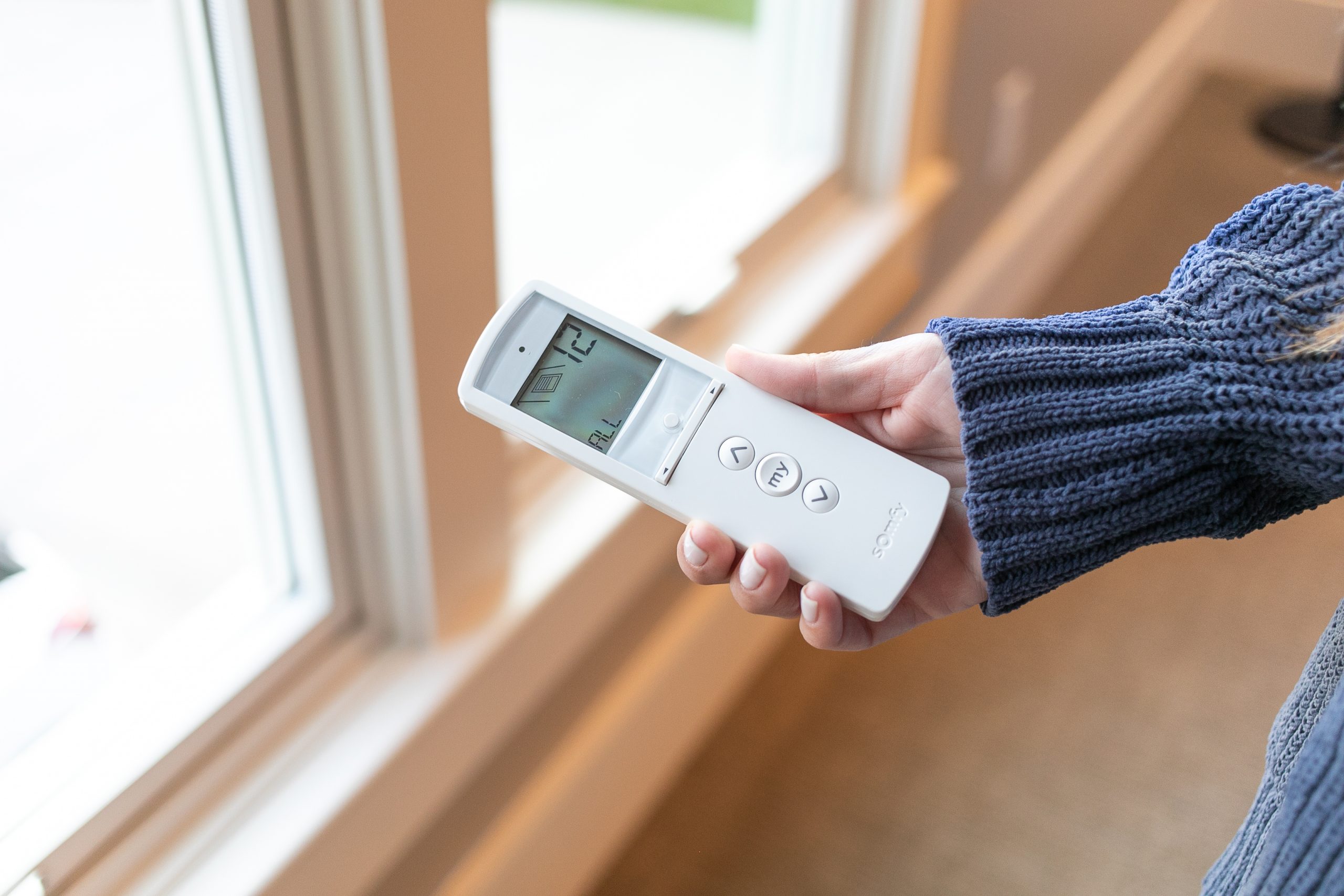 Not only do we have the remote control, but we also have this awesome control on our wall that is programmed to close all window shades at once with the click of a button. Talk about convenient!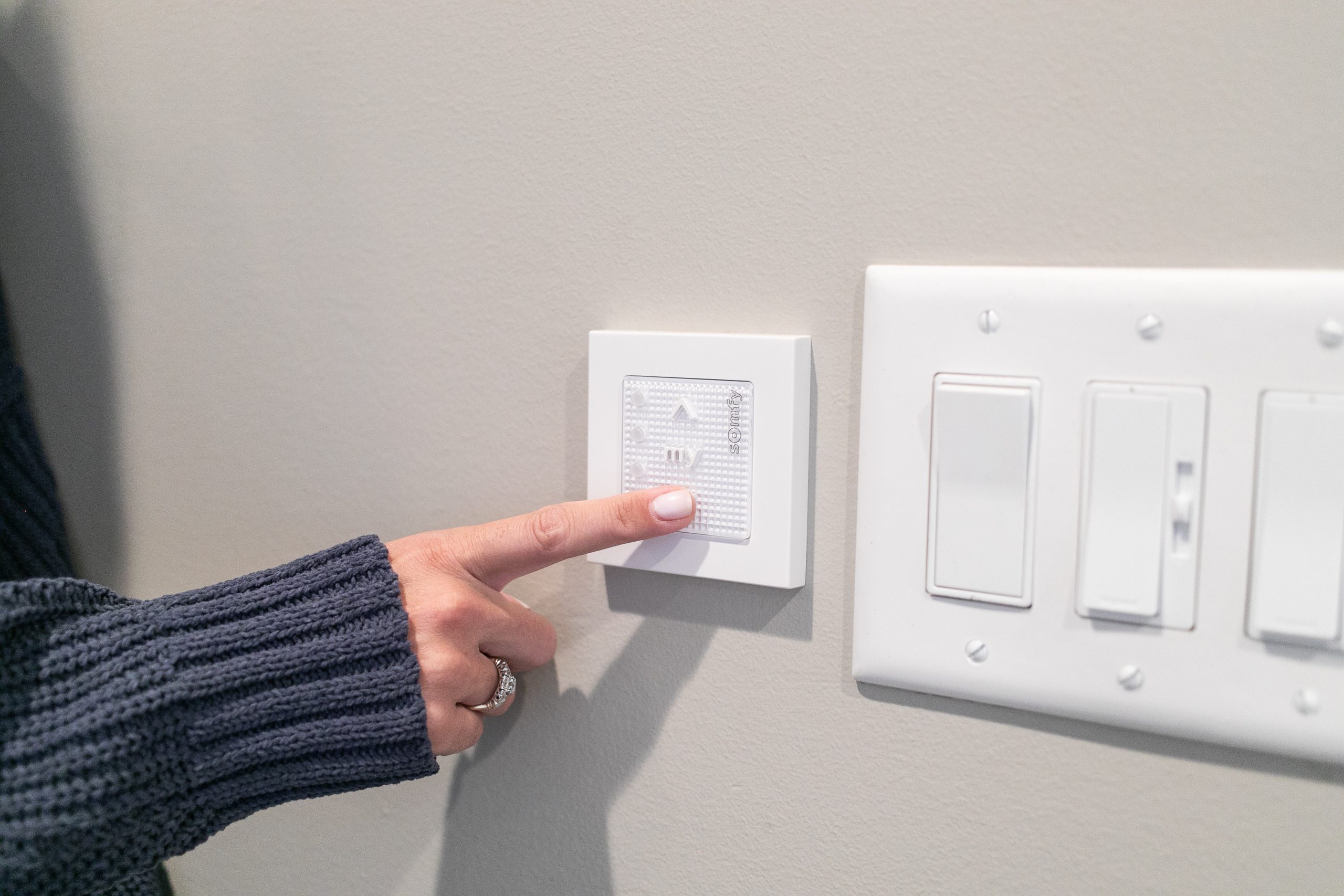 Throughout the course of our home buying and decorating adventures, we have tried multiple brands of window shades. Trust me when I tell you, there are no other brands that are on par with Somfy's quality and technology.
If you are considering adding motorized shades to your home, just do it. Somfy will forever be a part of our home decorating repertoire because we know we can count on their quality products to add to the beauty of our home.