Our bedroom is our haven. You spend more time in your bedroom, specifically in your bed, than you probably do anywhere else throughout the week. Sleep is really important to us, so I knew I wanted our master to feel cozy, warm and inviting… While also being neutral. What? You didn't expect me to do anything other than light, bright and airy, now did you? I did compromise with some bold pops of blue throughout the room. 🙂
Our room was painted grey (don't ask the paint name, because our builder never gave it to us!) before we moved in. It's always been the one thing I wanted to change about our master since it looks so blue in person. It's so weird to see how grey the walls look in these photos.
The only structural changes we made after moving in was swapping out the light fixture for our gorgeous Restoration Hardware chandelier and installing window shades. Other than those two things, we loved everything about the room. The vaulted ceiling makes the room feel even larger than it is. The ceiling is shiplap and adds a nice touch to the space. I love our French doors leading out to the balcony. And don't even get me started on my white marble fireplace. *all the heart eyes*
welcome to our bedroom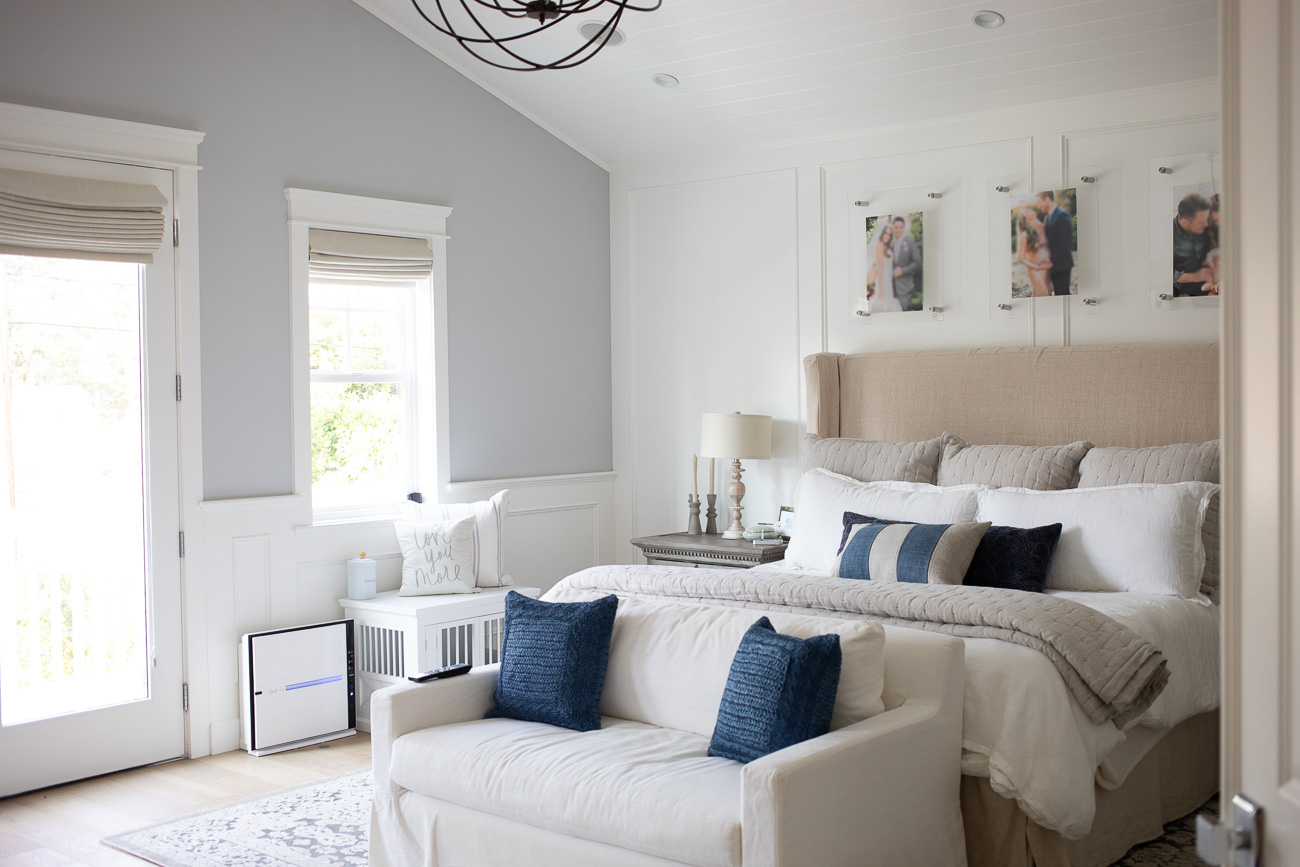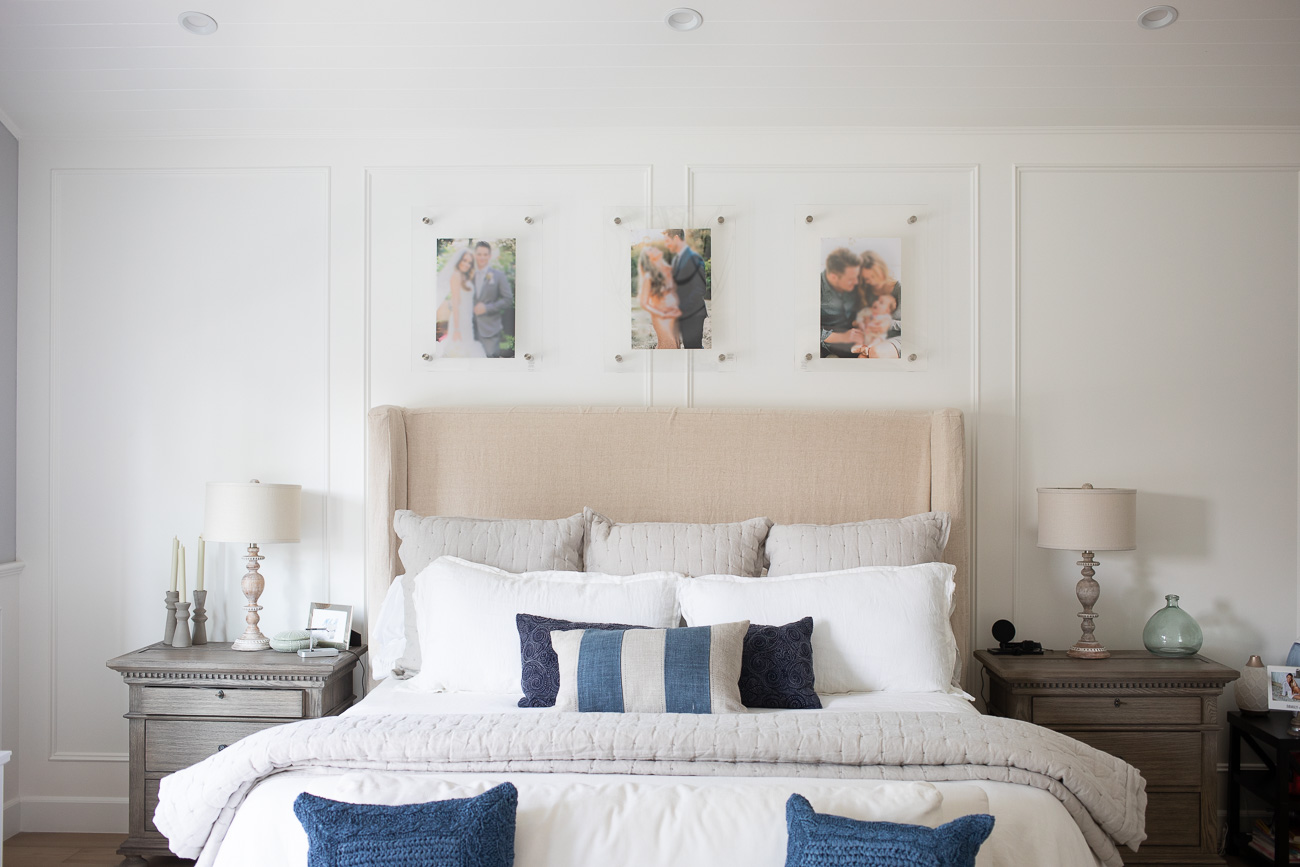 We had our bed custom made after I fell in love with it (in grey) at a condo we stayed at in 30A. At that time, I'd never seen a bed like it, but I've recently noticed similar styles popping up at Restoration Hardware and Pottery Barn.
Our nightstands, table lamps, light fixture, custom sofa and planter are all from Restoration Hardware.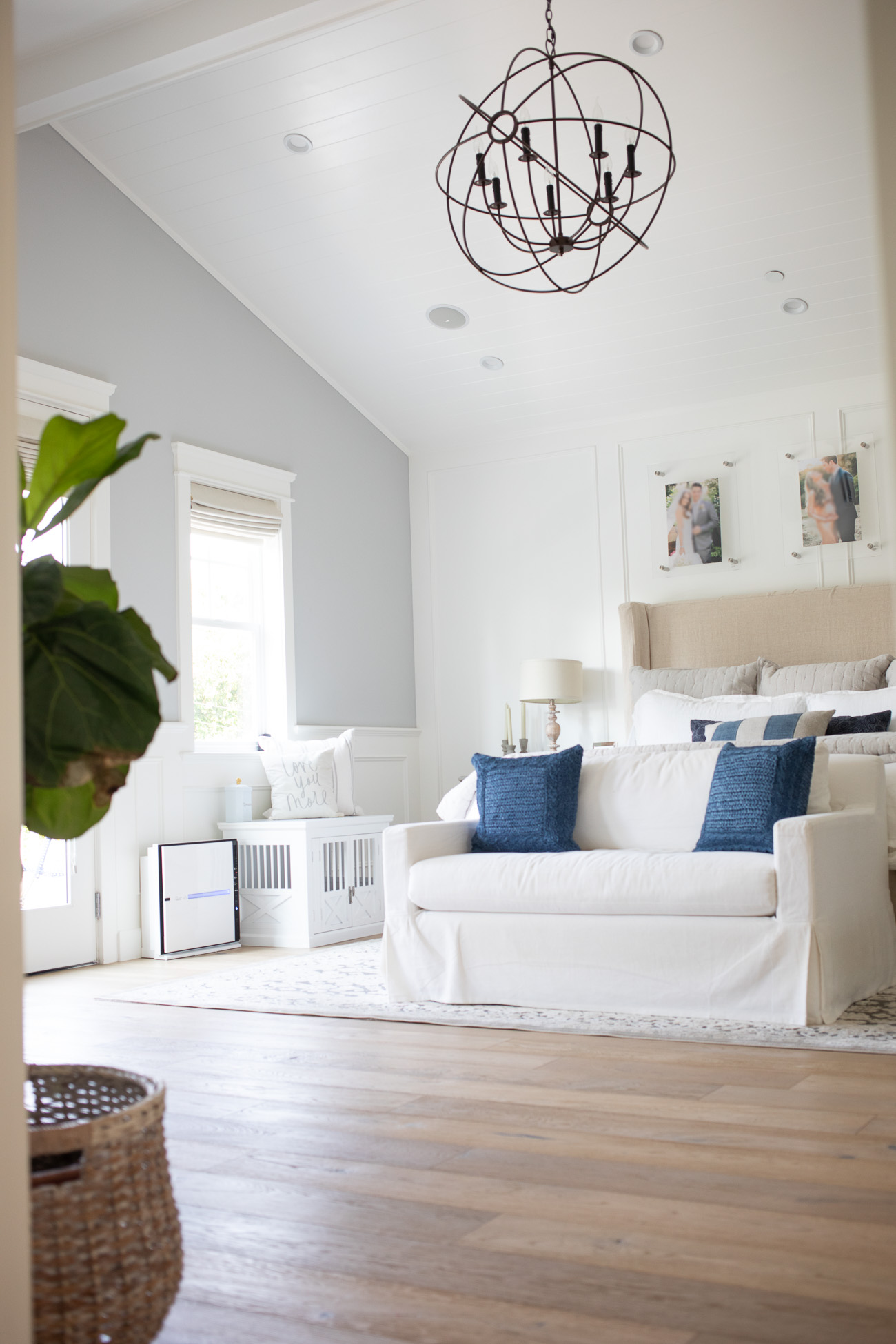 My best find for our master would probably have to be our rug. I found our 9×12 area rug at Target and it was love at first sight. Oh, and I can't forget Soka's crate. Dog crates stick out like a sore thumb. I found this pretty white one on Amazon and love how it fits the aesthetic of the room. Her crate looks more like a piece of furniture than any other crate I've ever seen. (Insert praise hands here, lol!)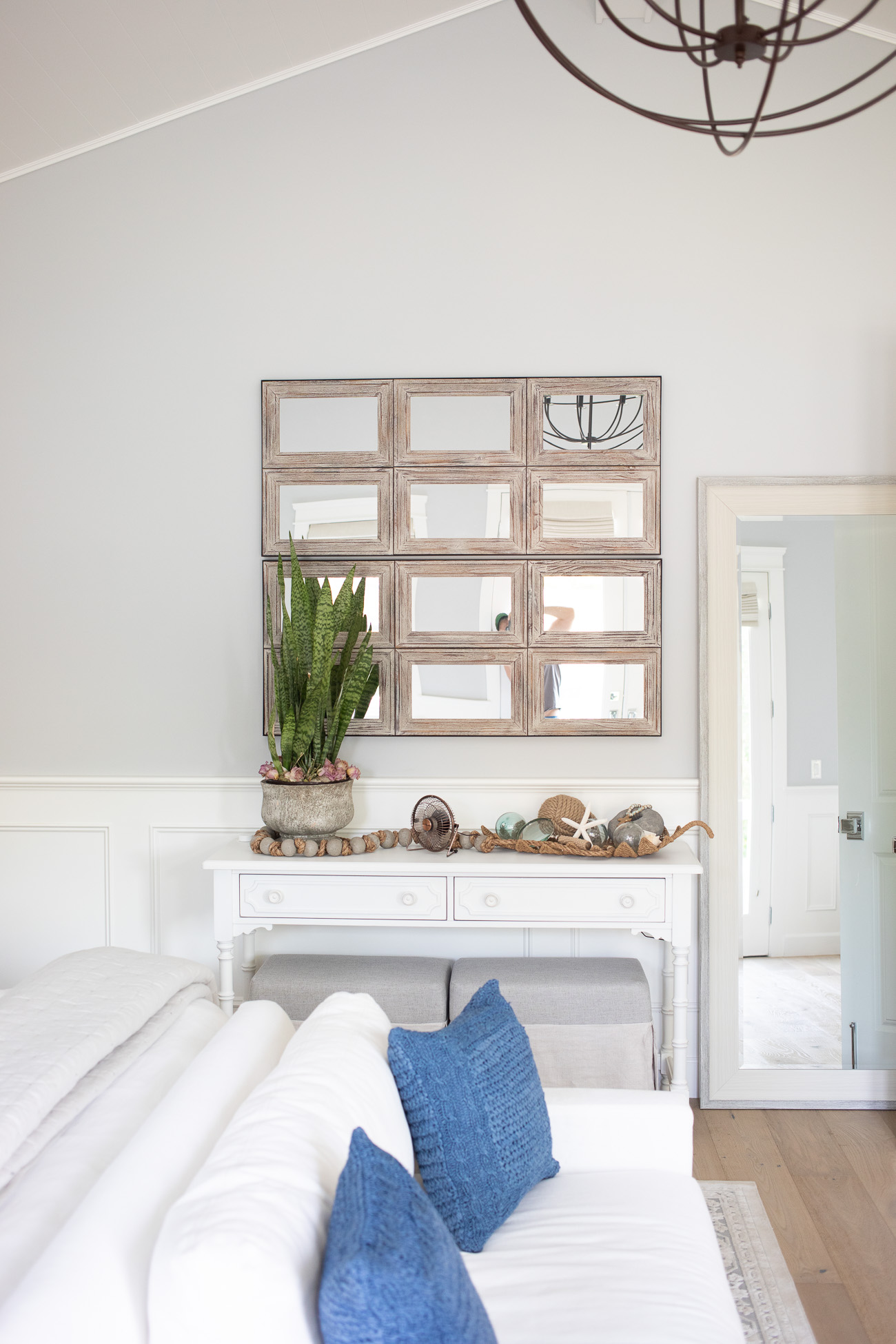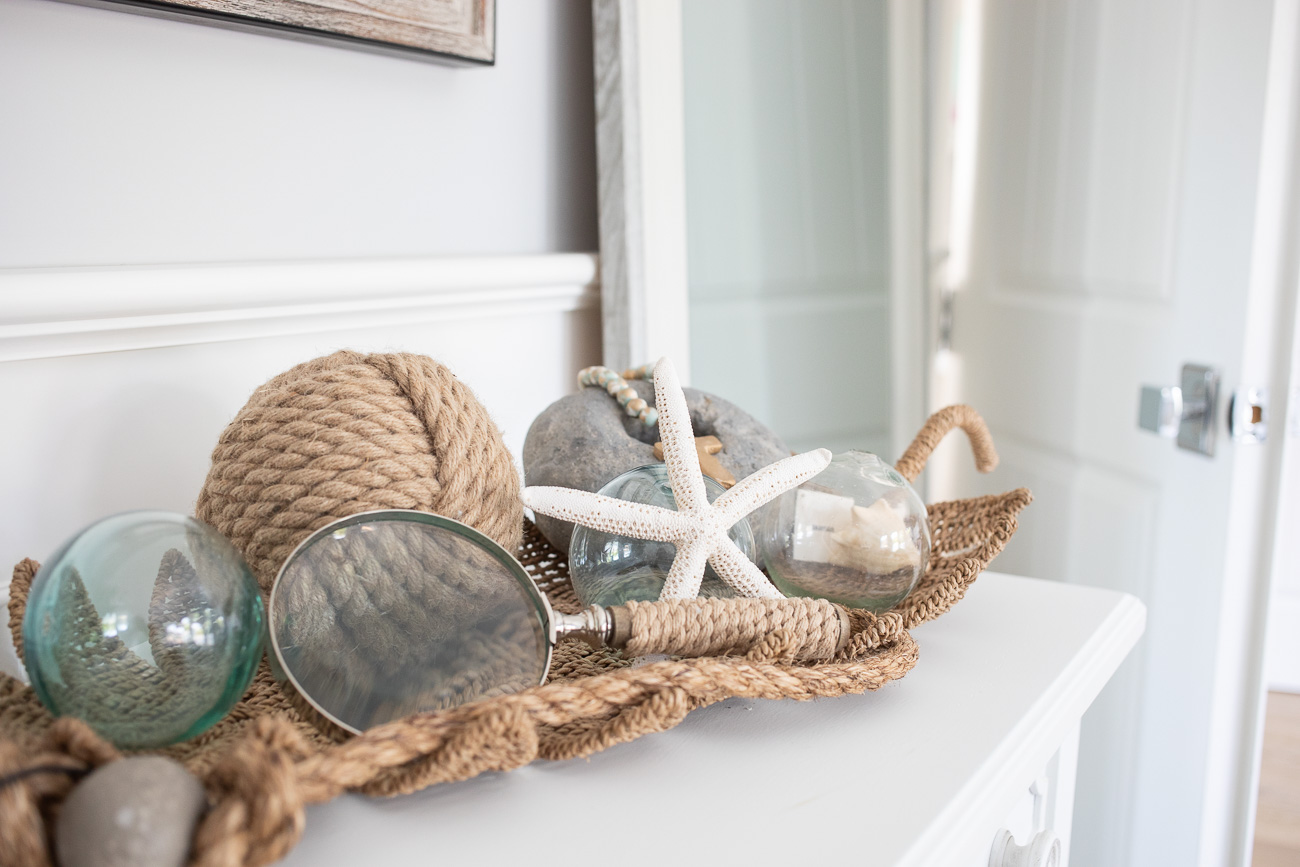 I chose to stack our windowpane mirrors on the wall opposite the windows to help bounce back some light in the room. It worked like a dream. I also leaned a large mirror I found at Homegoods, because I gotta have a selfie mirror. Helllllloooo, #bloggerlife, lol.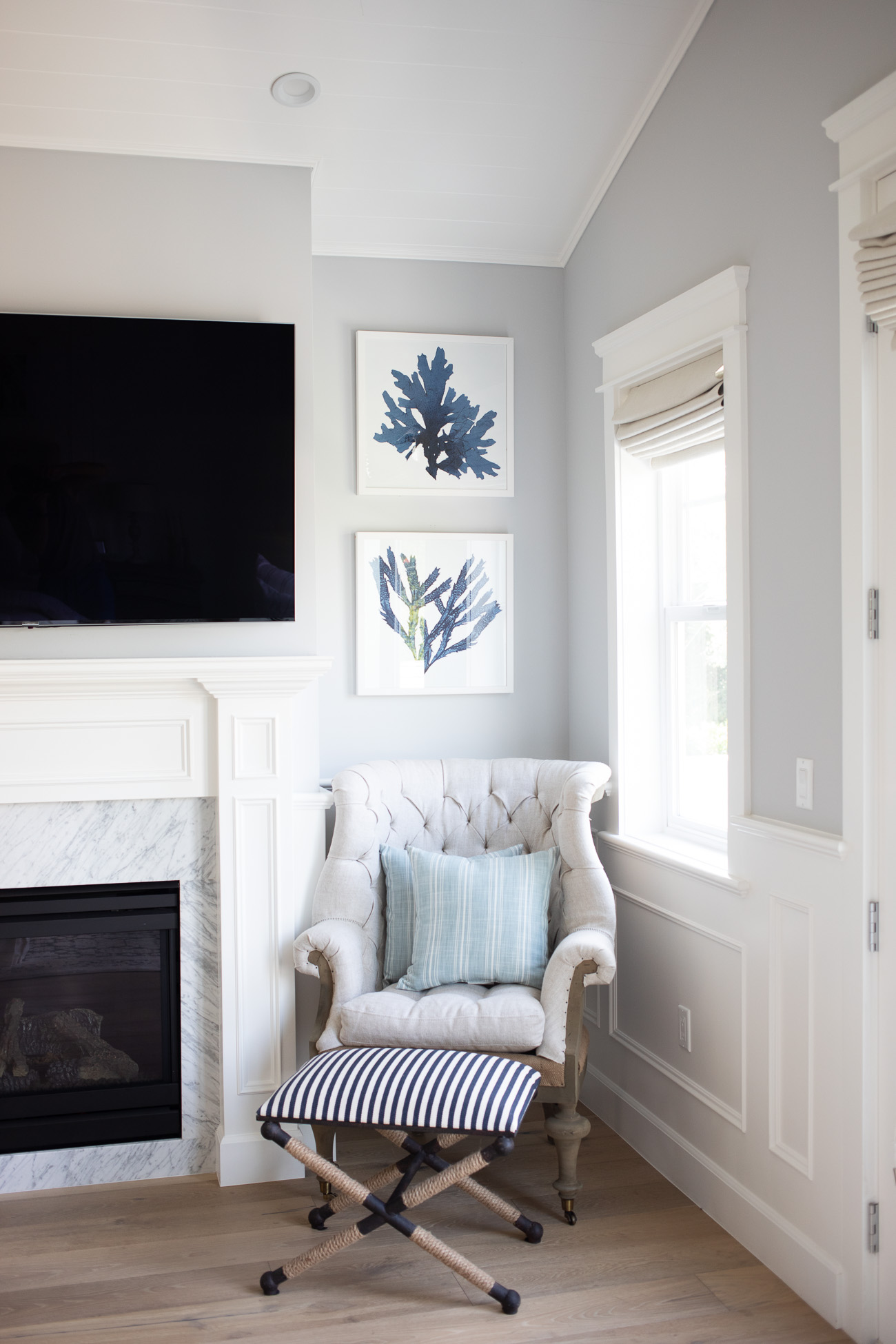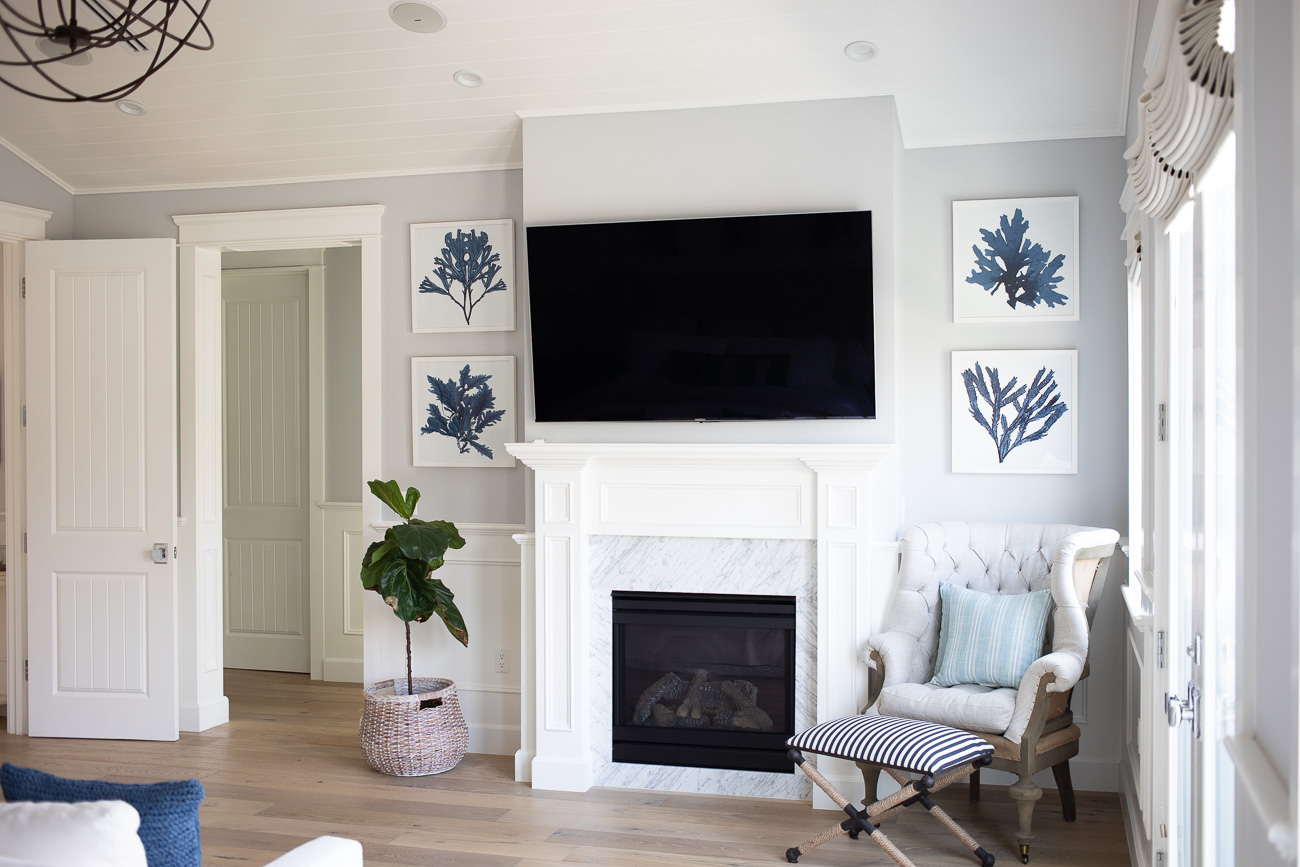 I bought a room refresh package from Decorist to help with the finishing touches on this room. It was so helpful to have another set of eyes on our space. With that help, I was able to incorporate a coastal feel with it feeling to "themed."
Most of our decor is still in stock and some of it is even on sale. All pieces still available are linked below.
shop our decor