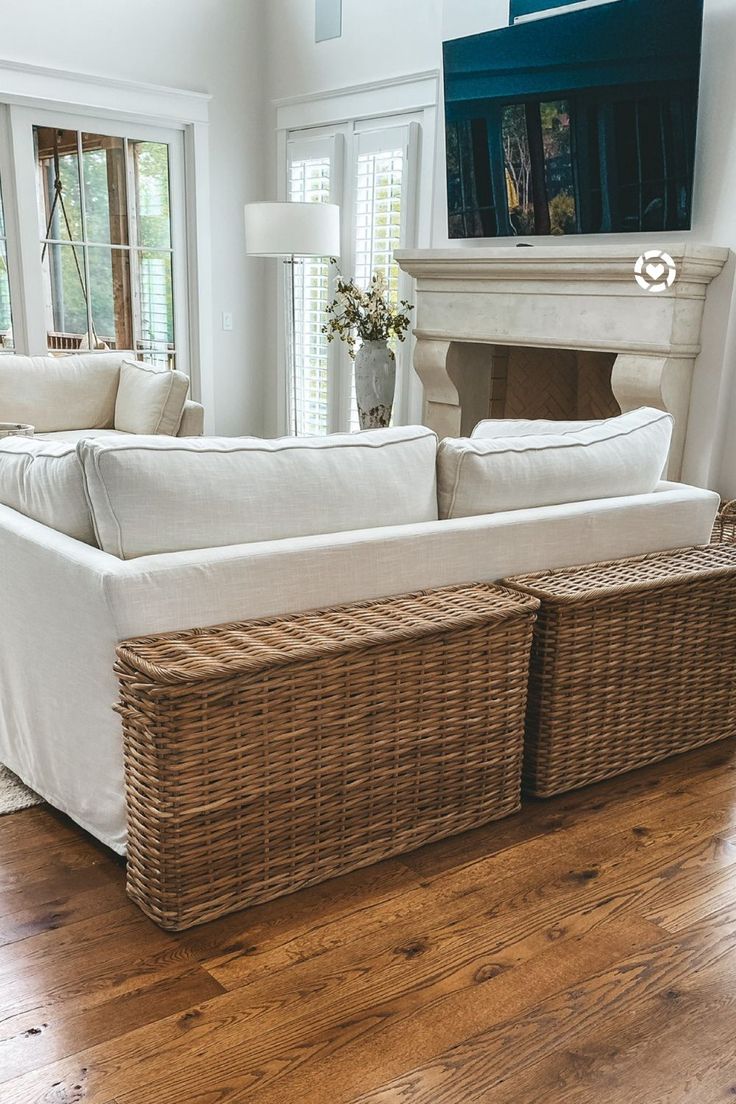 Who doesn't need some affordable household storage solutions?
If you have a home of any type or any size, then chances are you need some household storage solutions.
Organization is my love language. So this blog post is right up my alley.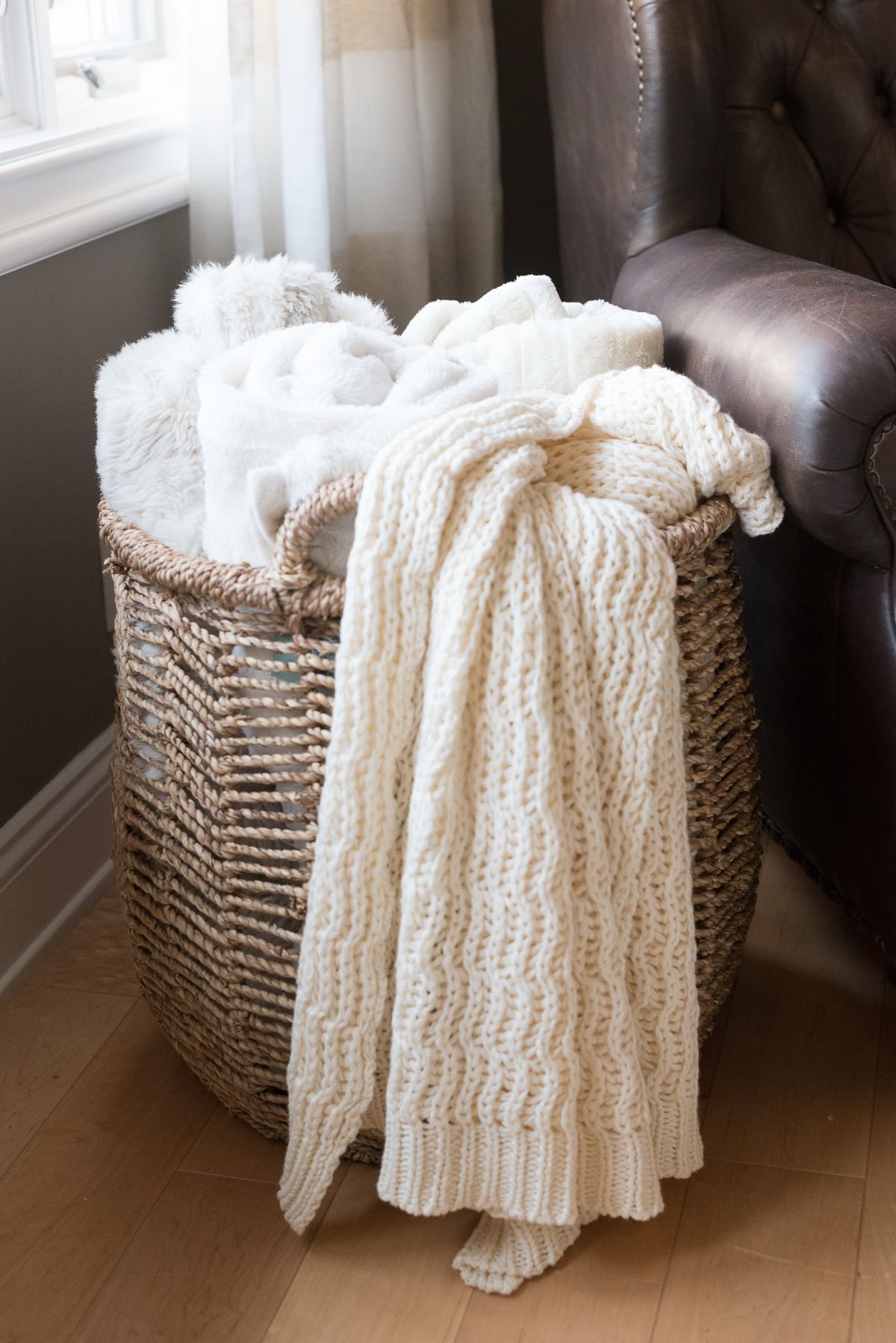 The first storage solution I ever posted was the above oversized basket full of throw blankets.
This photo was from our first home together in Los Angeles.
I've always had a thing for comfy cozy throw blankets, so storage quickly became an issue for me as my collection grew. I had the idea to roll them neatly (and tightly) and store them in a seagrass basket.
Voila!
I posted this photo in a decor update blog post in 2016, and this pin started quickly making its rounds. It quickly became one of my most pinned photos on Pinterest.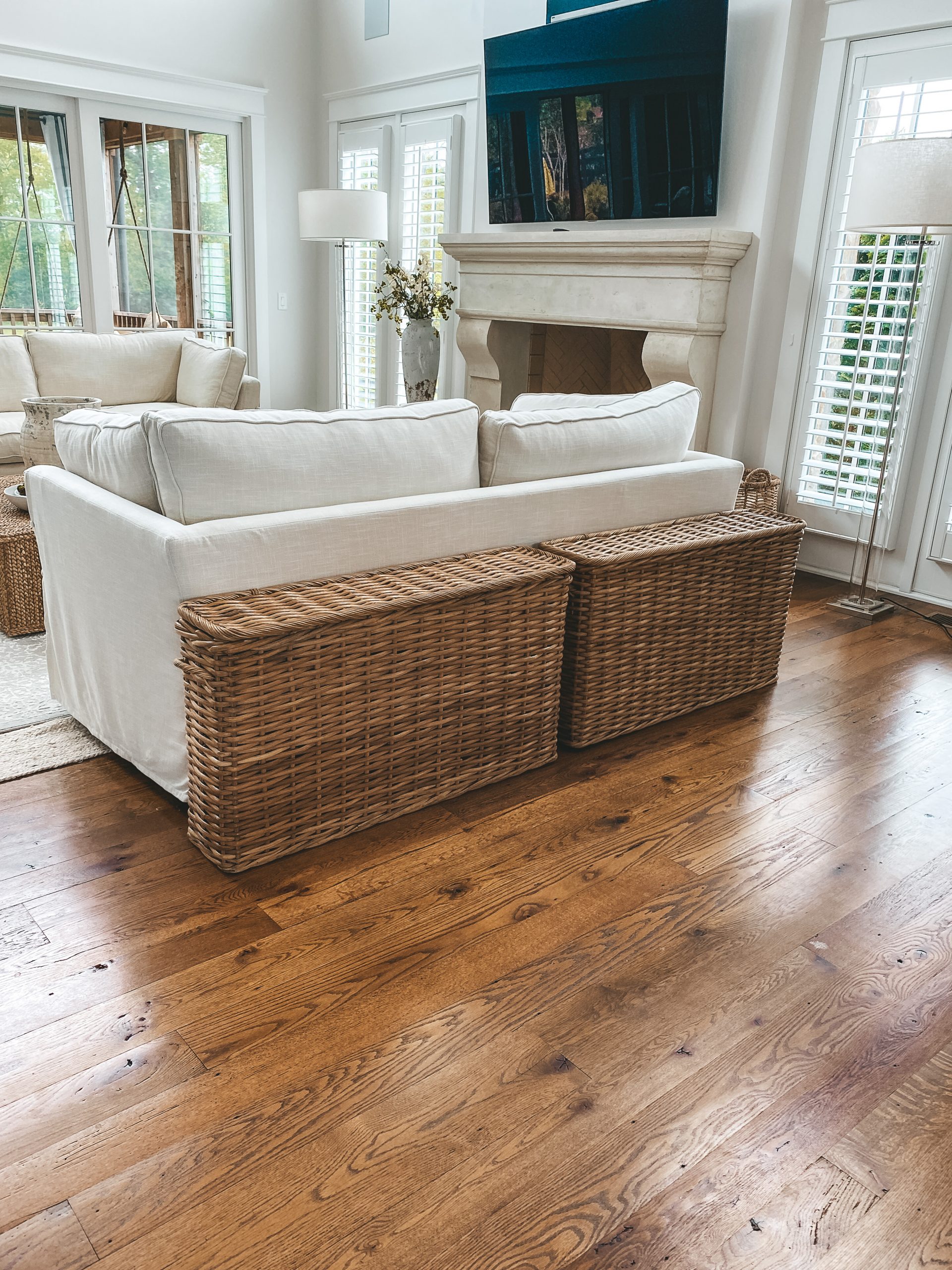 When we moved to Tennessee, we realized that having our playroom upstairs when we spend so much time as a family downstairs was going to present an issue with toy storage.
These oversized lidded baskets saved the day. They're so functional and beautiful to look at.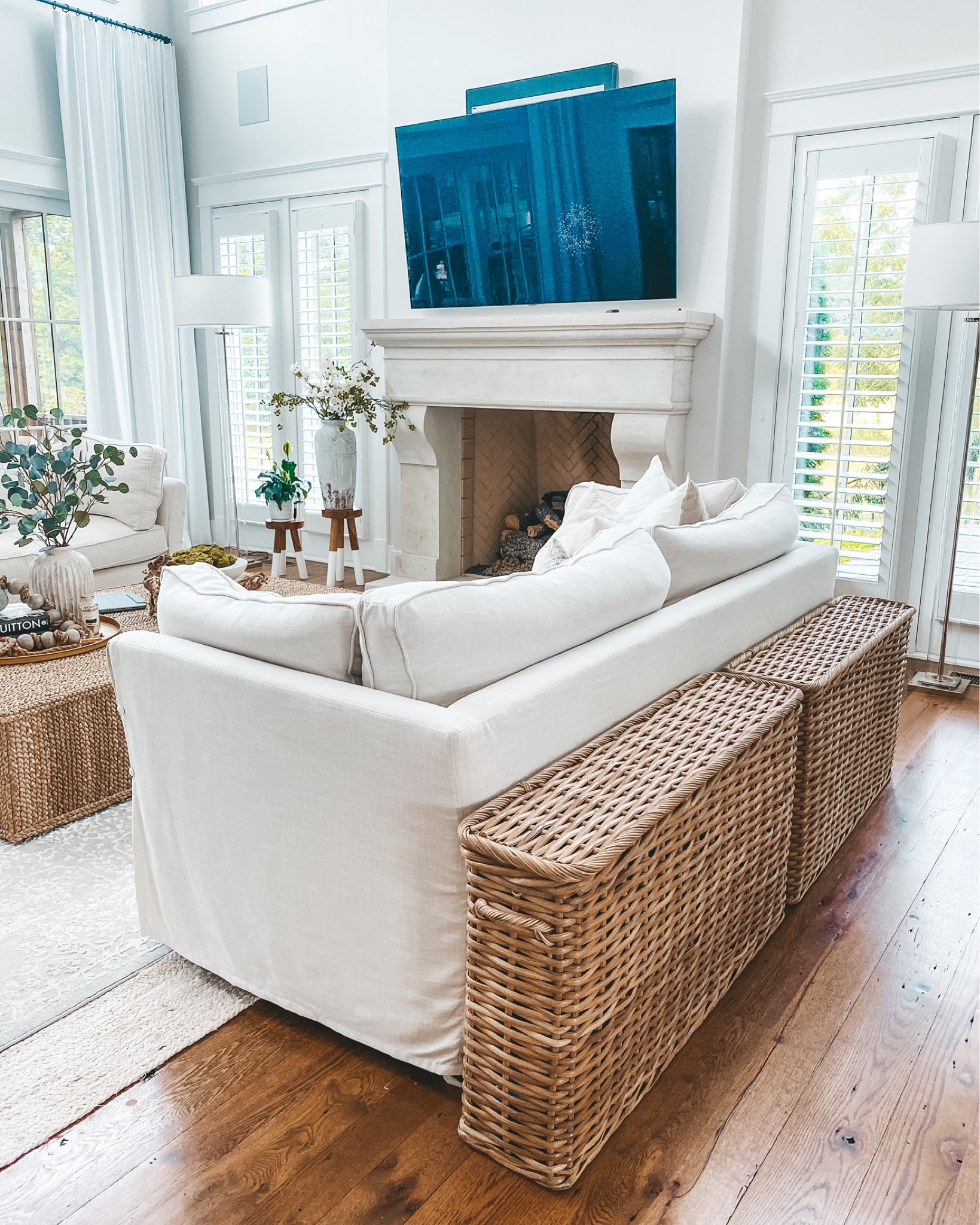 The above photo is so popular on my Pinterest account. It has been shared so many times.
The price point is higher on these baskets, so I often get requests for budget-friendly dupes.
I've had a heck of a time finding options that are similar in size, but I have found similar in material and shape.
Here are some of the best dupes that are currently available to shop…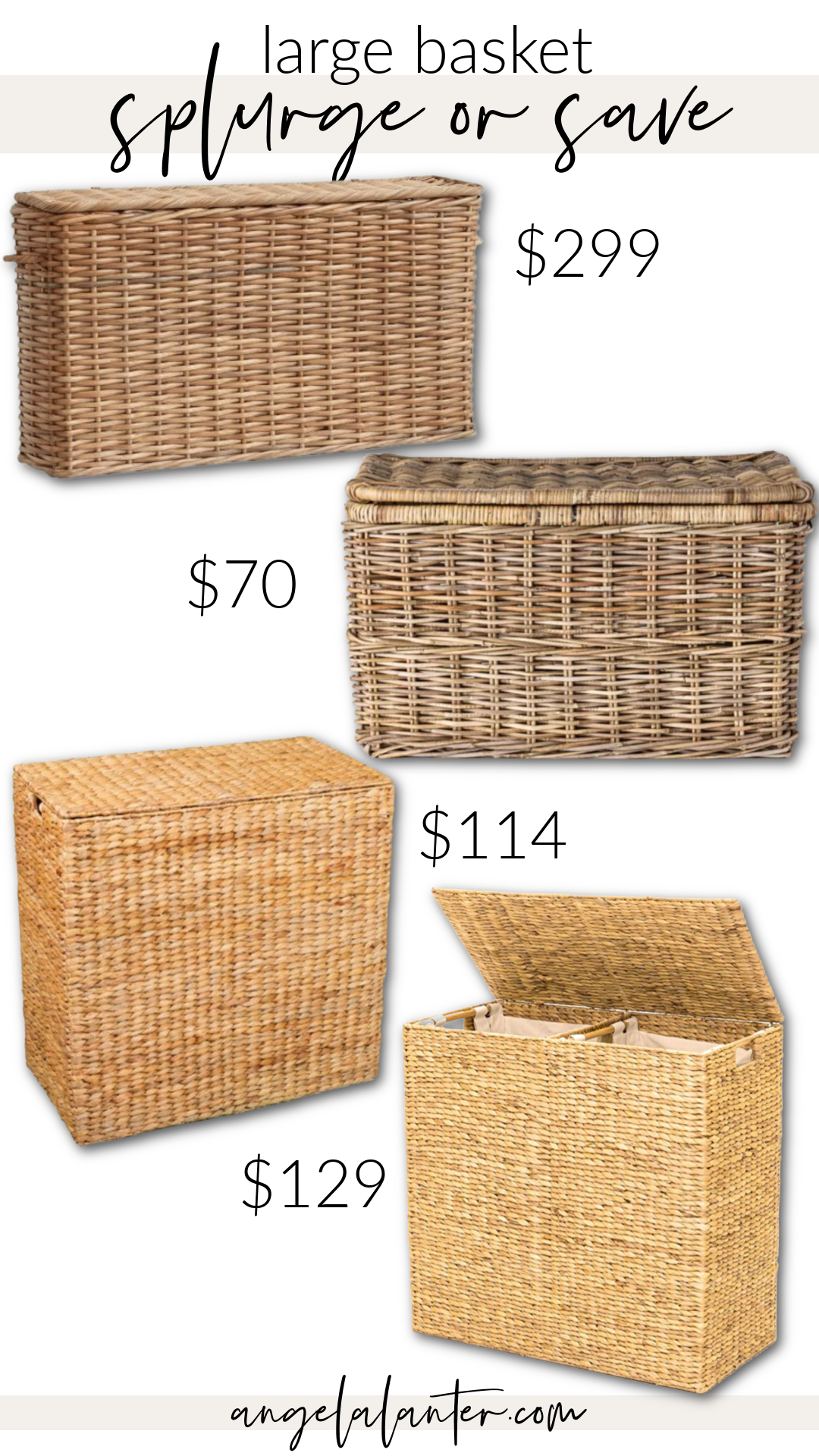 oversized baskets

If you are specifically looking for behind-the-sofa baskets like mine, then you need to just buy the Aubrey woven storage baskets from Pottery Barn. I seriously can't recommend them enough.
Kenny is in and out of these baskets about one hundred times a day and they still look brand new. The quality is fabulous and I get so many compliments on how nice they look behind my sofa.
If you are less picky about the size, then there are multiple options above that would be a beautiful addition to any room in your home. They're perfect to hide any mess that you quickly want to shove away right as unexpected guests ring your doorbell, lol.
As for baskets, one of my favorite places to shop for them is obviously Homegoods. The issue with Homegoods is never being able to find a match for the item in hand.
Homegoods is so great about having amazing finds, but more often than not, I'm left looking for a mate for something and end up leaving empty-handed.
If you have already searched your local Homegoods, TJ Maxx, Marshalls, Ross, and thrift stores, then I would suggest just biting the bullet and snag one of the above baskets.