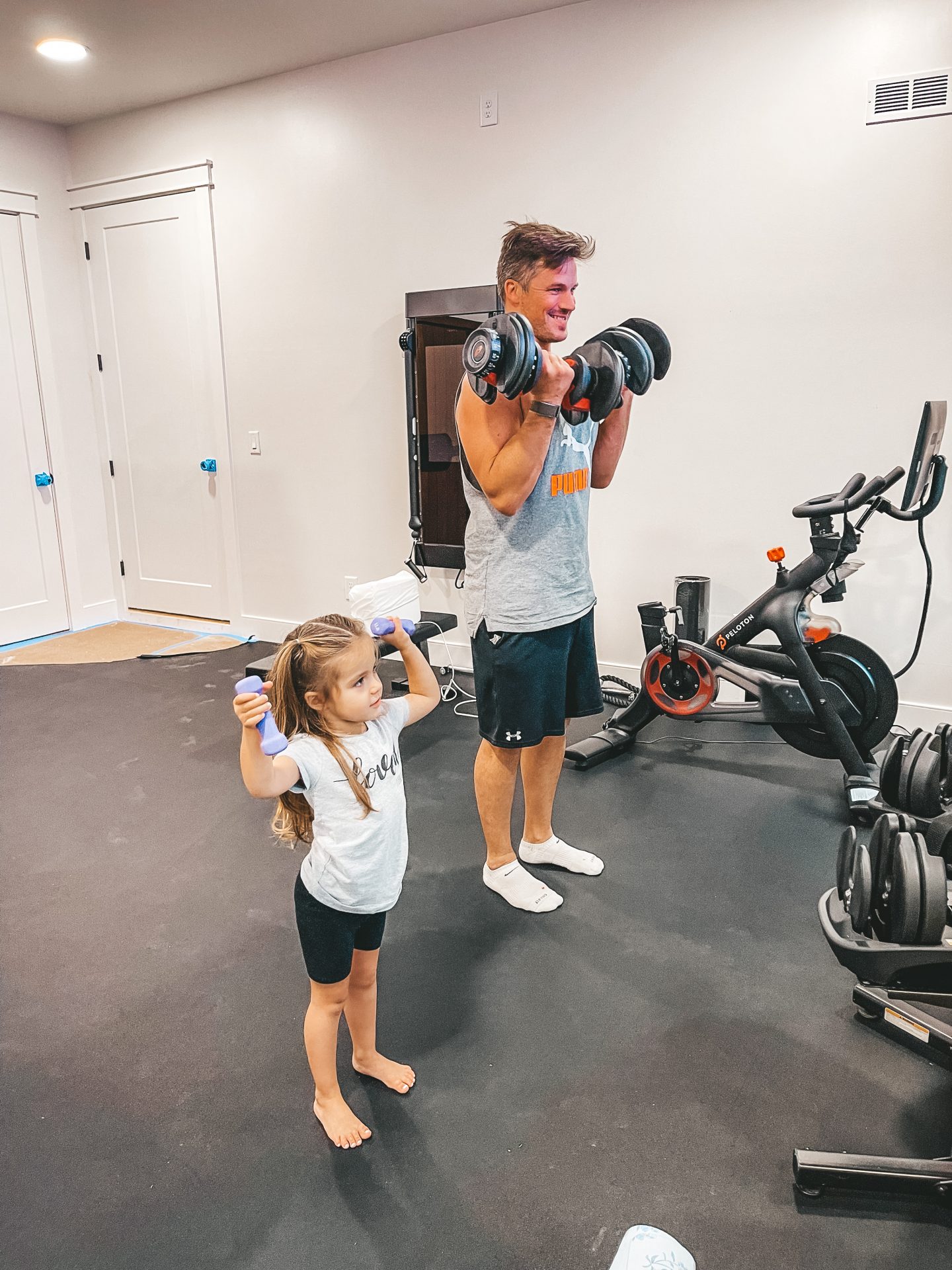 Our house had a very unfinished walk out basement that felt like it was just bursting with opportunity. We decided it was the perfect spot for a custom home gym in our Nashville home.
First, we added a storm room in the basement since Nashville is a hot spot for tornadoes.
Once Matt and his dad finished the storm room, and it turned out so well, we decided to take advantage of the space and also build a custom home gym.
Here's what we started with…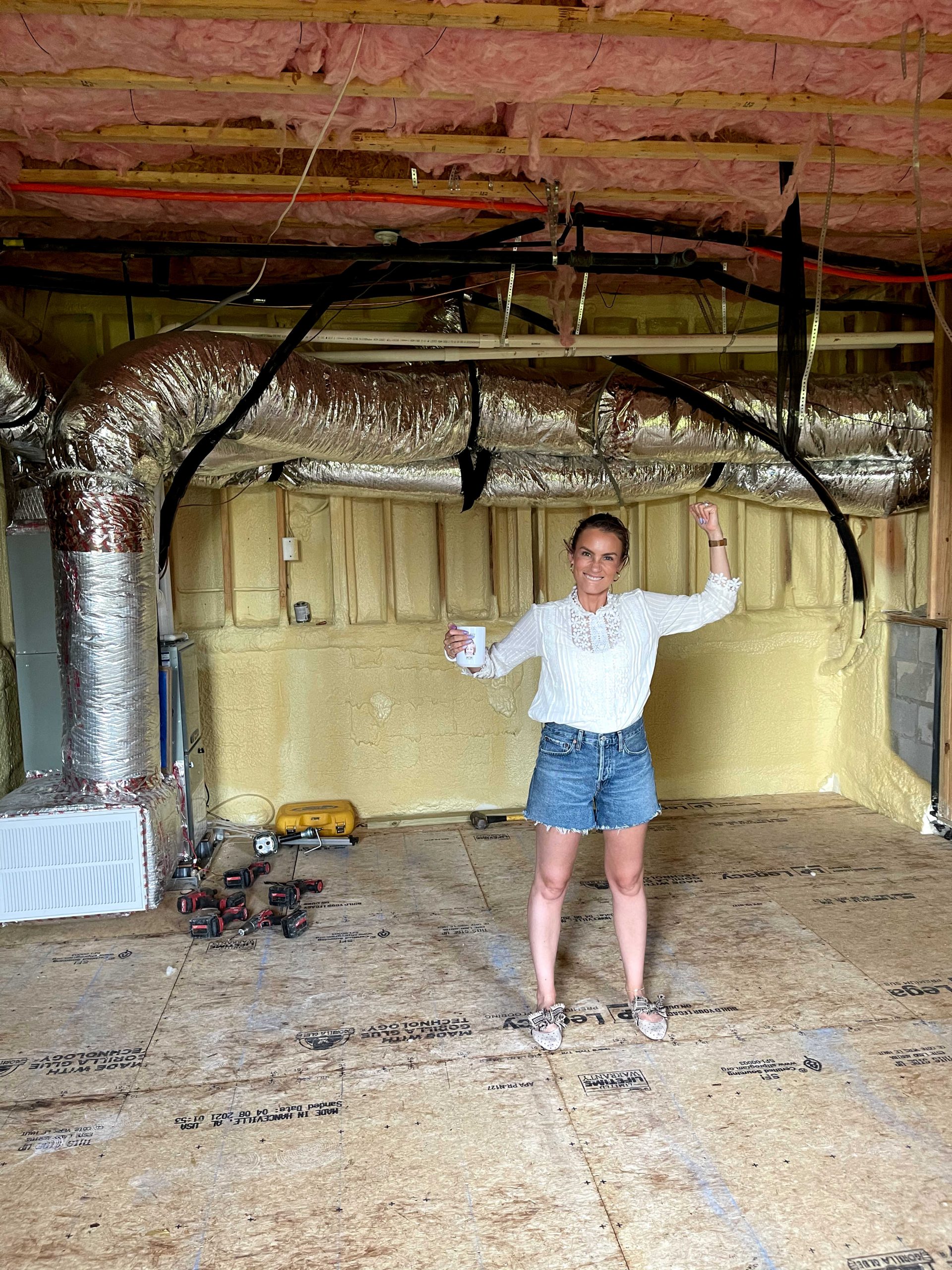 Talk about unfinished, right? These photos were taken after we had the subfloors out down.
When we bought our house, the basement had zero finishings. No walls, subfloors, nothing at all. They did have up some framing to show where the walls and door openings could go.
We did have 9.5′ ceilings though, which made it a great space to work with. I love tall ceilings.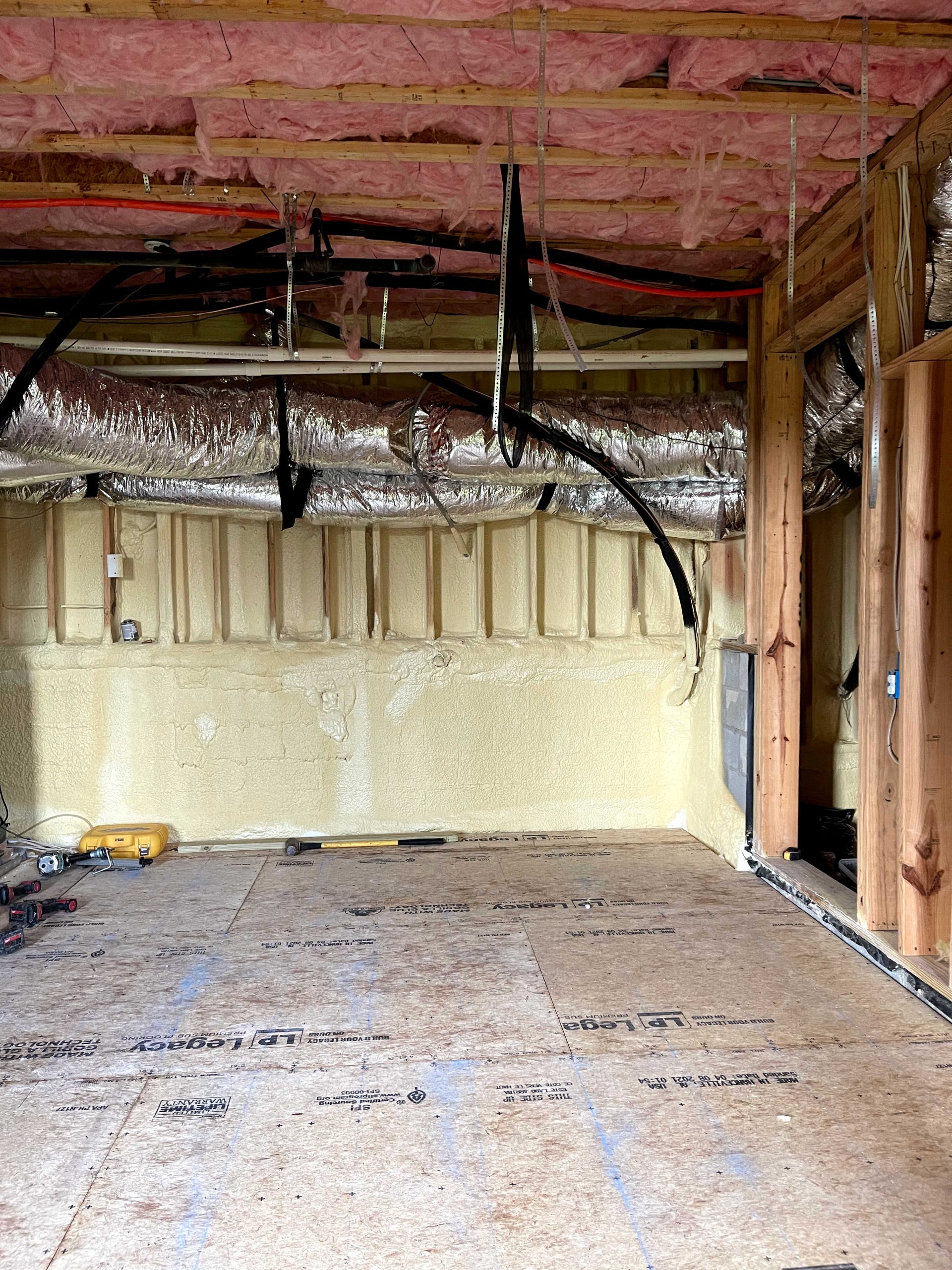 As you can see, we already had studs and door frames in place, so the builders clearly had a plan in place to do something with this space, but just never executed it.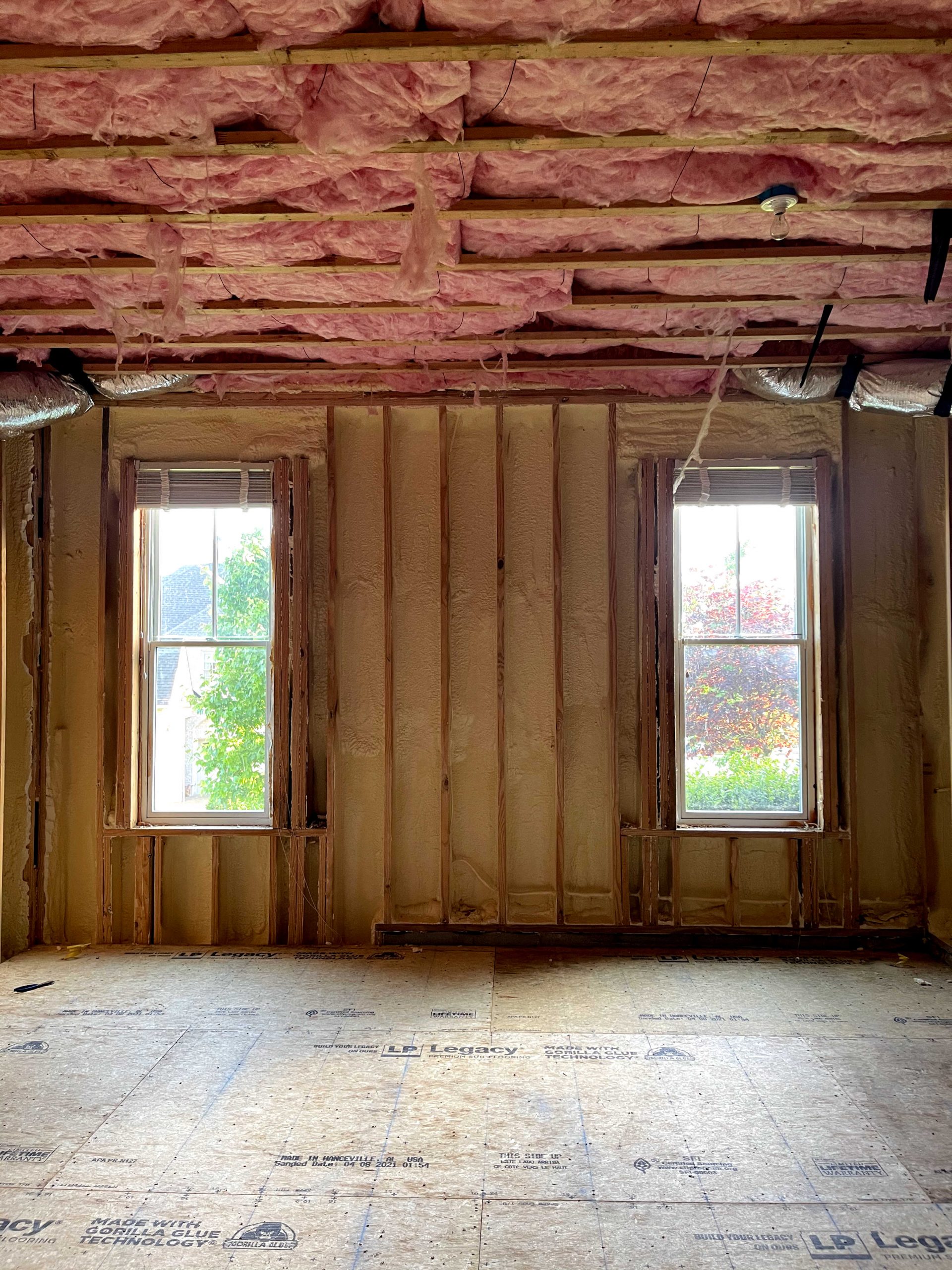 The first thing we did was have a subfloor installed in our custom home gym. This subfloor was a brand new addition.
The next step was putting up the walls and that's when they discovered the water damage on the exterior wall from the floor above. This immediately turned into our nightmare home project of 2021.
Thankfully, the water damage has since been repaired and our insurance covered the loss. PRAISE GOD!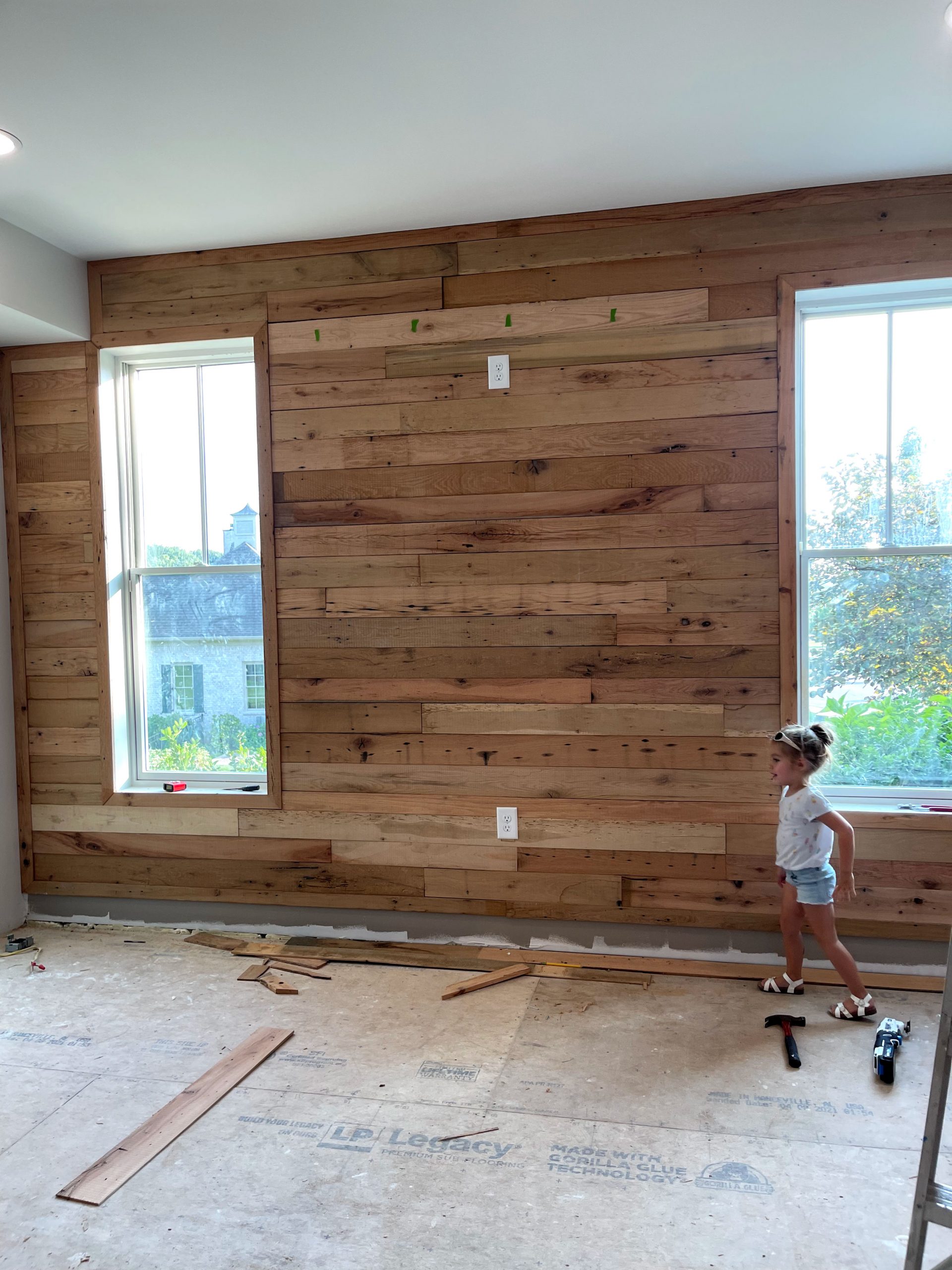 We hired a contractor to put in the floor and drywall, but then Matt and his dad took over from there.
He found a local company who sells reclaimed wood and Matt constructed this beautiful shiplap wall. It turned into such a showpiece.
Matt thinks it took him and his dad about 10 hours to install the wall. It's definitely a conversation starter.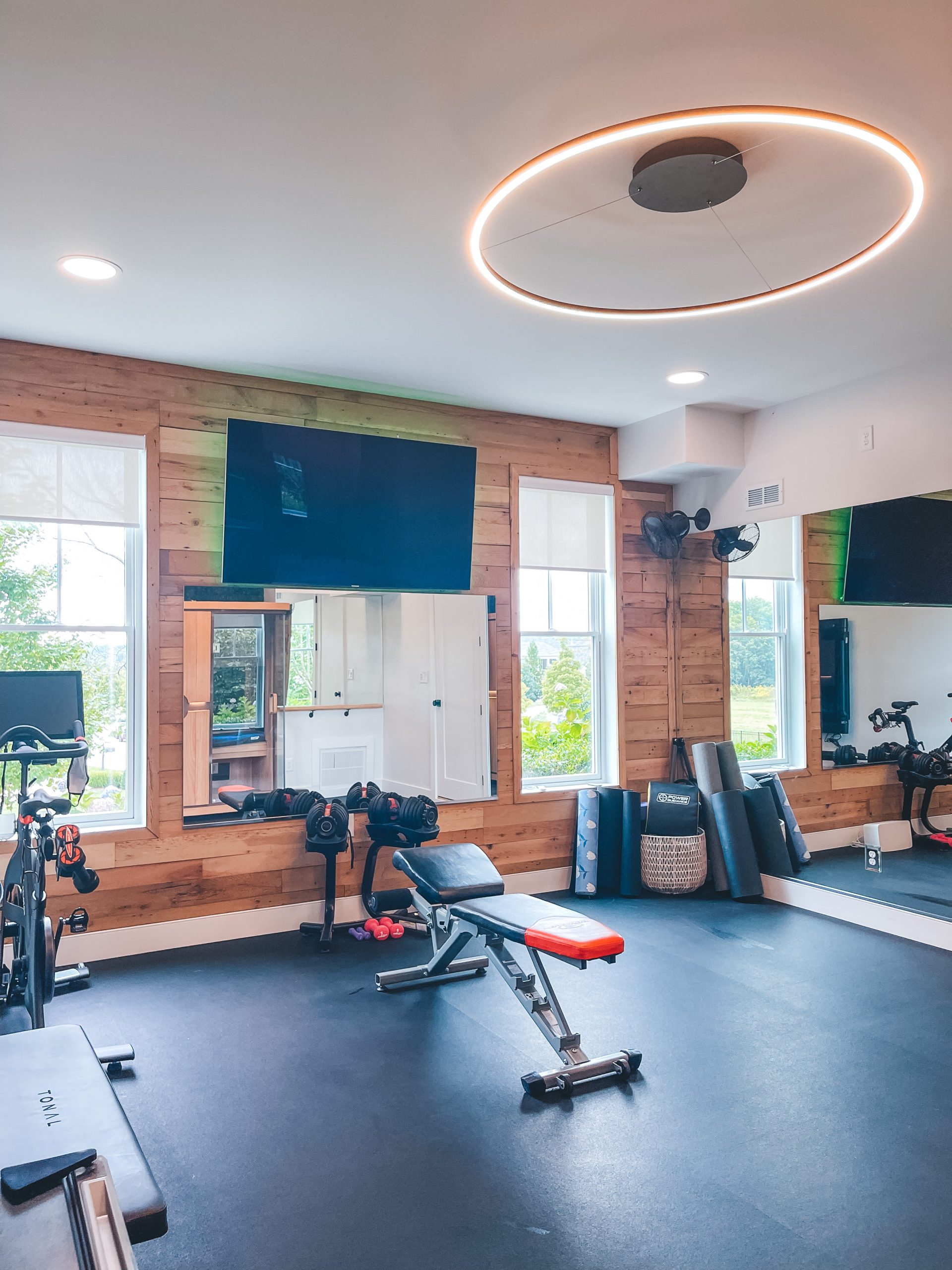 Doesn't it look awesome?
Matt wanted true gym floors, so we went with PLAE rubber flooring. They are so high quality and made the space feel like a true custom home gym.
I really had Matt take the reins on this project and he chose the lighting, fans and most everything. He did such an awesome job.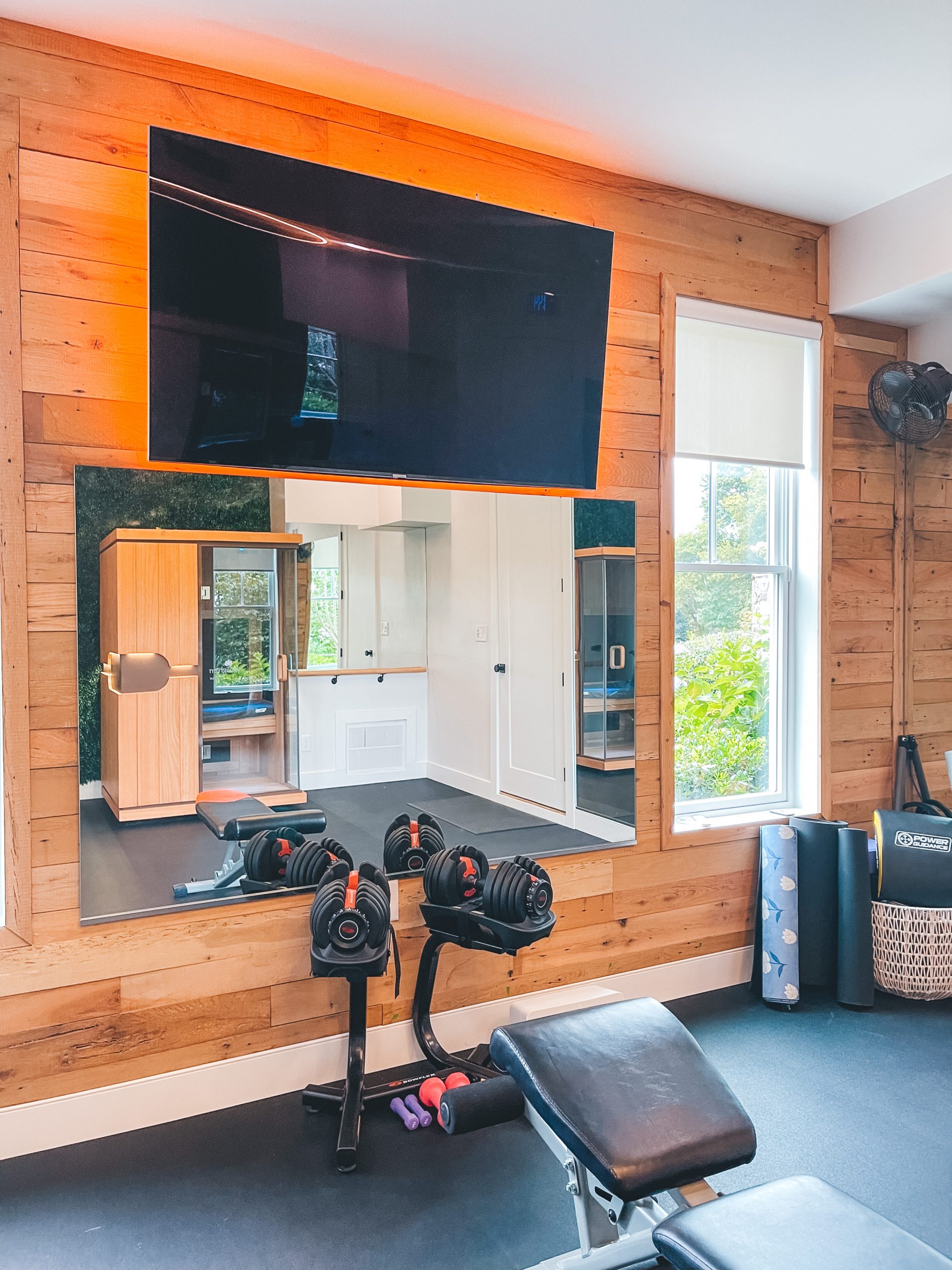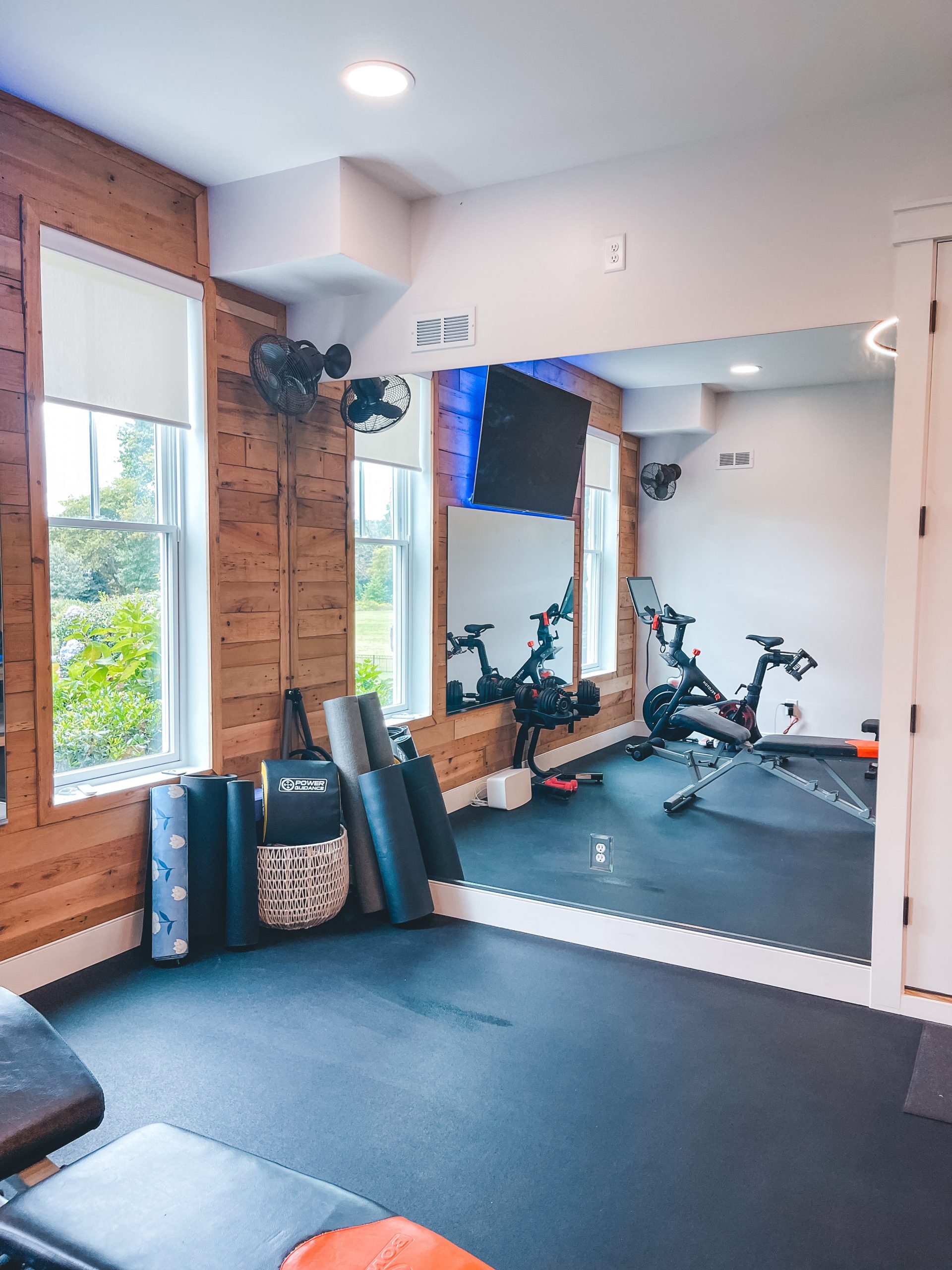 The addition of the large mirrors really helped finish off the space and made the room feel even larger than it is.
Of course, Matt had to have a tv in our custom home gym, lol. I love the strip lighting behind the tv as well, it just adds a nice accent to the space.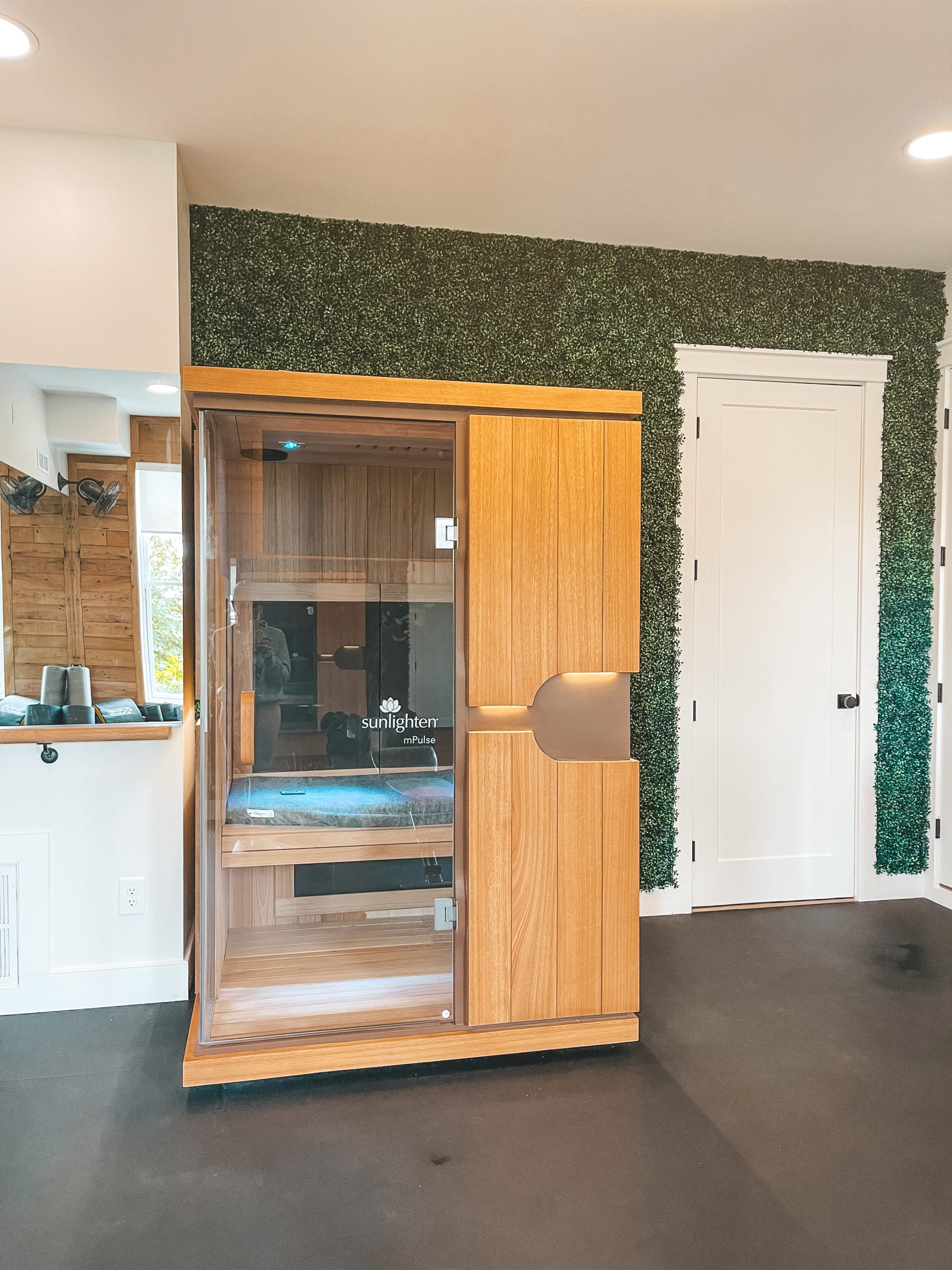 The back wall is my corner of the gym.
I knew I had to have three things: an infrared sauna, ballet barre and Pilates reformer (coming soon!).
Matt had the idea for a boxwood wall and it turned out so cute. I think it's the statement wall of the space.
I think we need our own HGTV show, don't you?? LOL!
I'll write a detailed blog post review on our infrared sauna soon, so stay tuned.

shop this post