One of Matt's favorite DIY recipes is his microwave baked apples.
This recipe is all him. It's one that he's been making for himself for as long as I can remember.
It's so easy to make that he insisted I film it as an Instagram Reel.
If you have an apple on hand, then chances are that you will also have all of the other ingredients in your kitchen as well.
Also, if you or someone you love positively LOVES apple pie or apple desserts in general, then this little DIY is an absolute MUST try.
Here's a quick tutorial on how we make these microwave baked apples for Fall.
Easy right?
Seriously, anyone can make these yummy baked apples.
Ever since having Kenny, who LOVES apples, we bought an apple core remover. This is the handiest little tool ever and I'm not sure what took me so long to pull the trigger on this Amazon find. If you have an apple lover in your house, you need one of these in your utensils drawer.
Here's the thing with this snack… We don't measure anything.
It's one of those recipes you know the ingredients, then you just eyeball it to ensure that you get the flavor right. Then, you taste test.
Here's what you'll need for a single serving of microwave baked apples:
one apple (cored, peeled and sliced)
butter
cinnamon
sugar
honey
oats
Add apple slices in a bowl.
Top with butter, cinnamon, sugar and honey.
Stir until well combined.
Top with oats.
Microwave for one minute. Stir.
Microwave another another minute. Stir.
Finally, microwave another minute. Top with your favorite vanilla ice cream or whipped cream.
This is just one of those dishes that you learn exactly how much of everything to add once you perfect it according to your own tastebuds.
This dessert is naturally gluten free if you use gluten free oats. So easy and such a great recipe to try with your kiddos.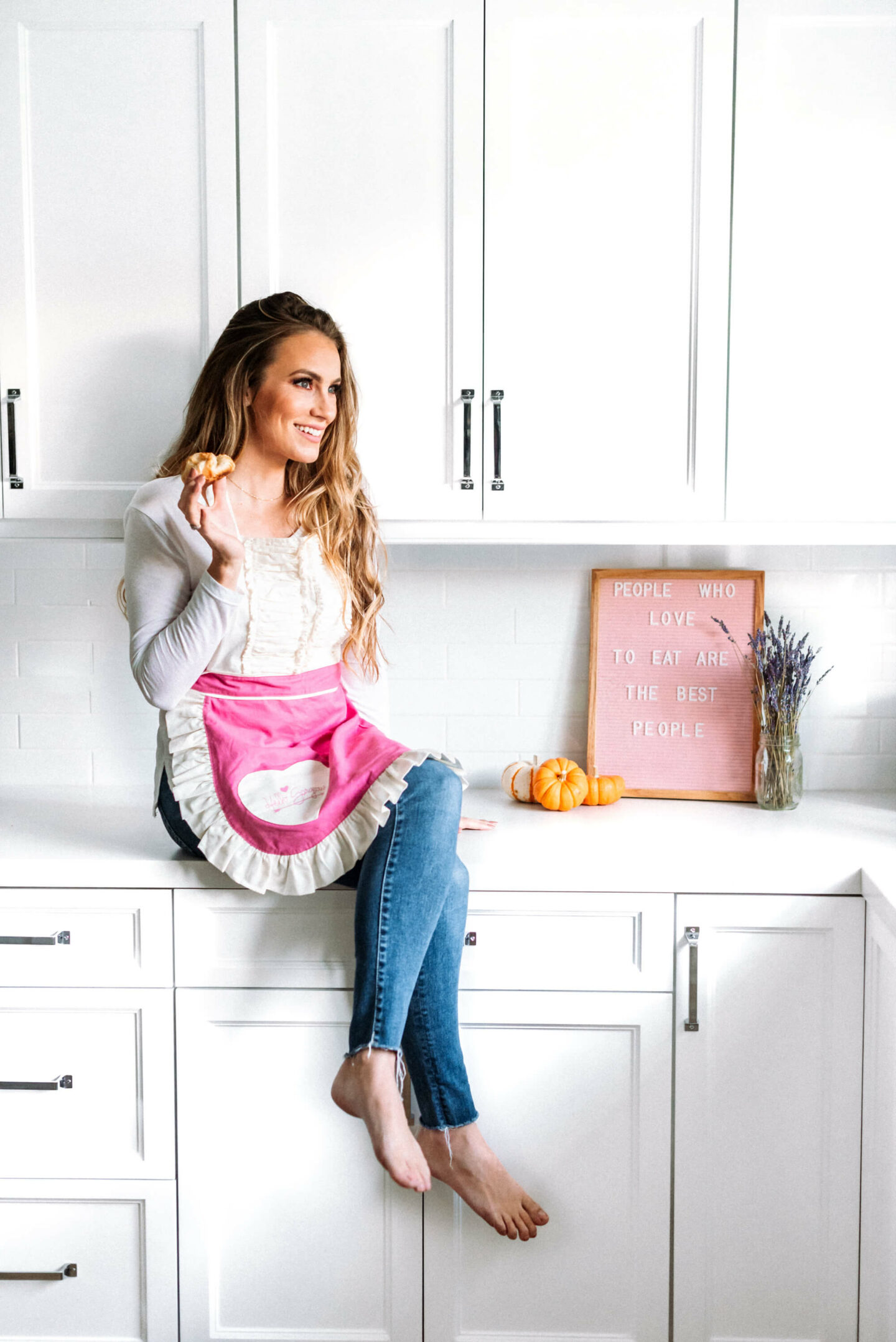 shop this post